I've been able to try out a variety of nursing bras over the years, and I've learned that not all live up to their expectations! Finding a well fitting nursing bra can be a real struggle, so I did the work for you and rounded up The Best Nursing Bras that I've found in my 5 years as a breastfeeding mom! I only included the ones I wear regularly below. I know there are a variety of others out there, but these are the ones that I felt were worthy of sharing with you! So without further ado, let's hop to it!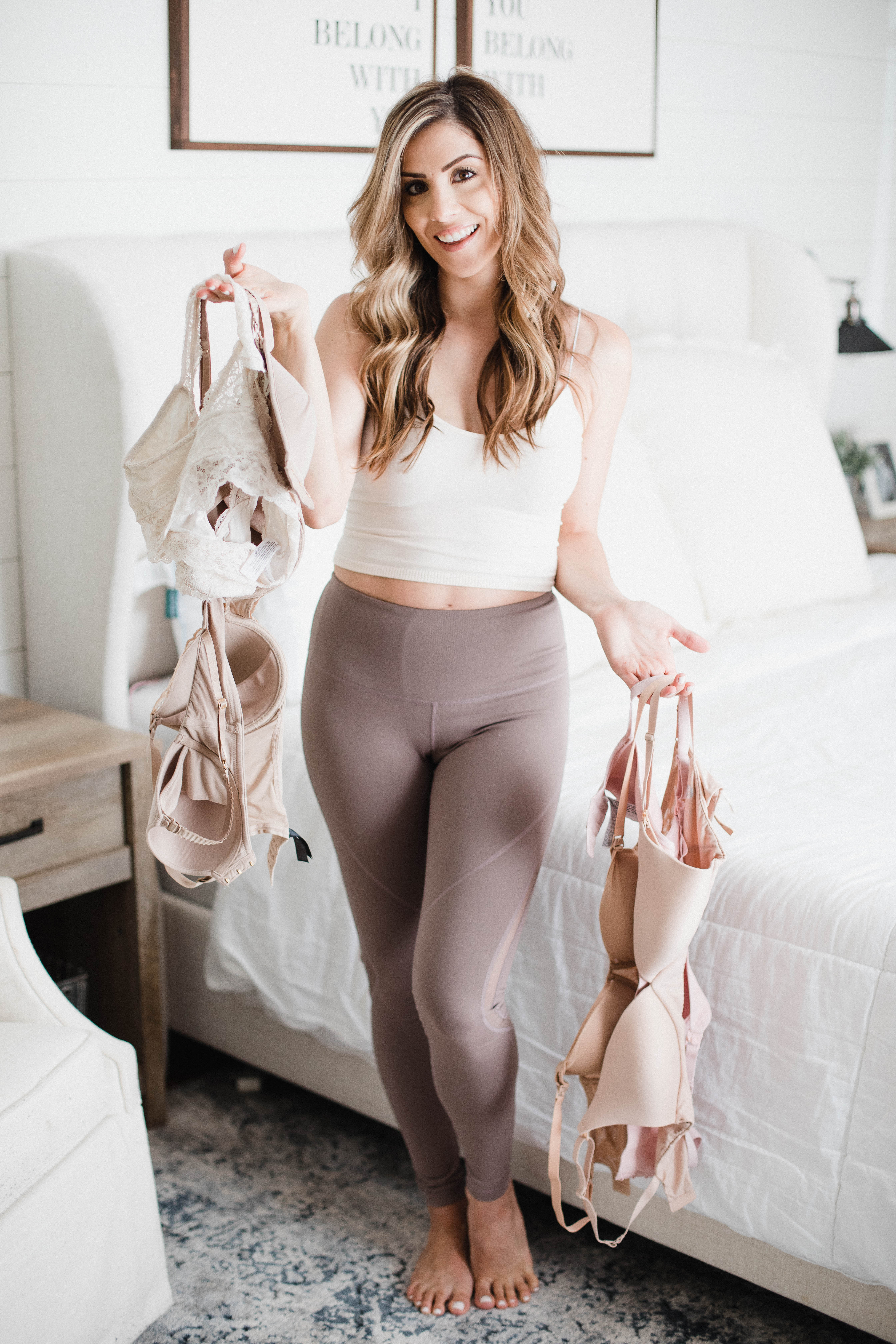 The Best Nursing Bras
Let me start by saying I absolutely LOVE ThirdLove bras. I actually own one of every bra they make, and prefer them over every other bra I've tried. However, I wasn't crazy about their 24/7 Classic Nursing Bra because of the front closure. In theory, a front closure is great because it makes it easy to put on! But I felt like it spread my boobs apart in a really strange way, which causes shirts to look a bit odd. This might just be me and my body type, so I still recommend trying it out (you can try before you buy, too!). The band is incredibly comfortable, and the cups pull down (and stay down) easily. Again, I absolutely LOVE and have had much success with this brand, so I think my experience could be simply based on my body type.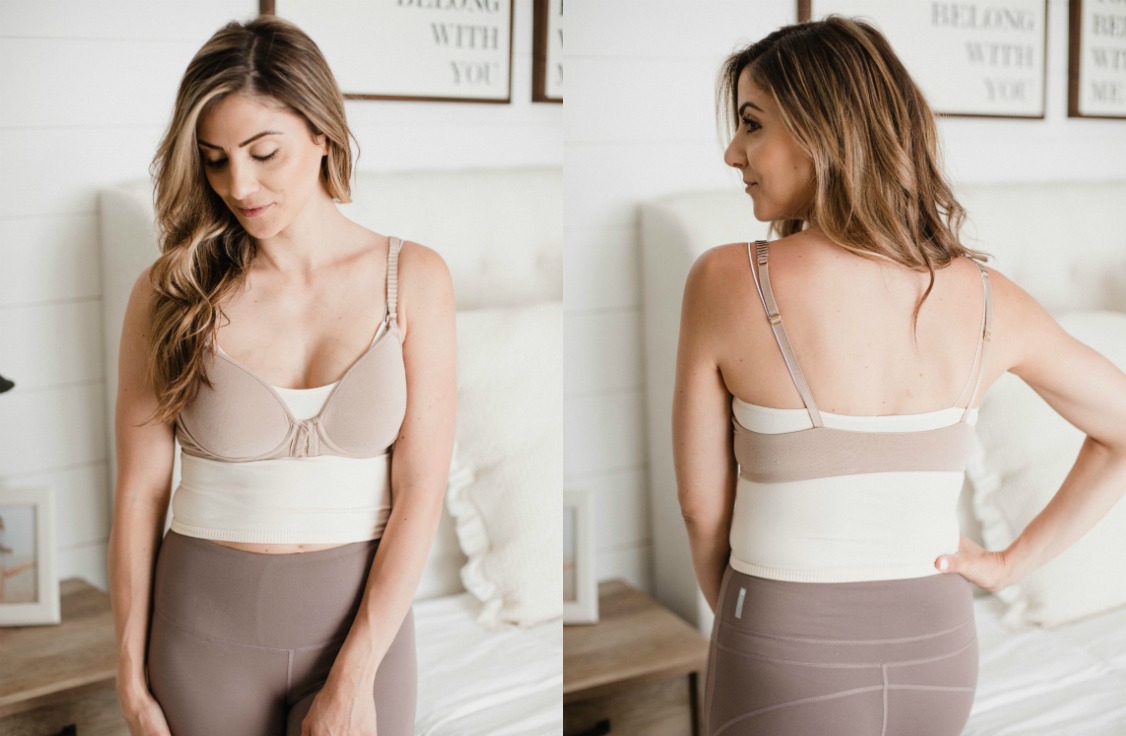 This bra is actually quite interesting because it has memory foam cups that cushion the babies head while you're nursing! I haven't seen that in a nursing bra before! I like the mesh as well because it's less noticeable than lace or even a solid fabric. My current one is a C and I could definitely use a B. The cups are very formed, so make sure you go with your true size!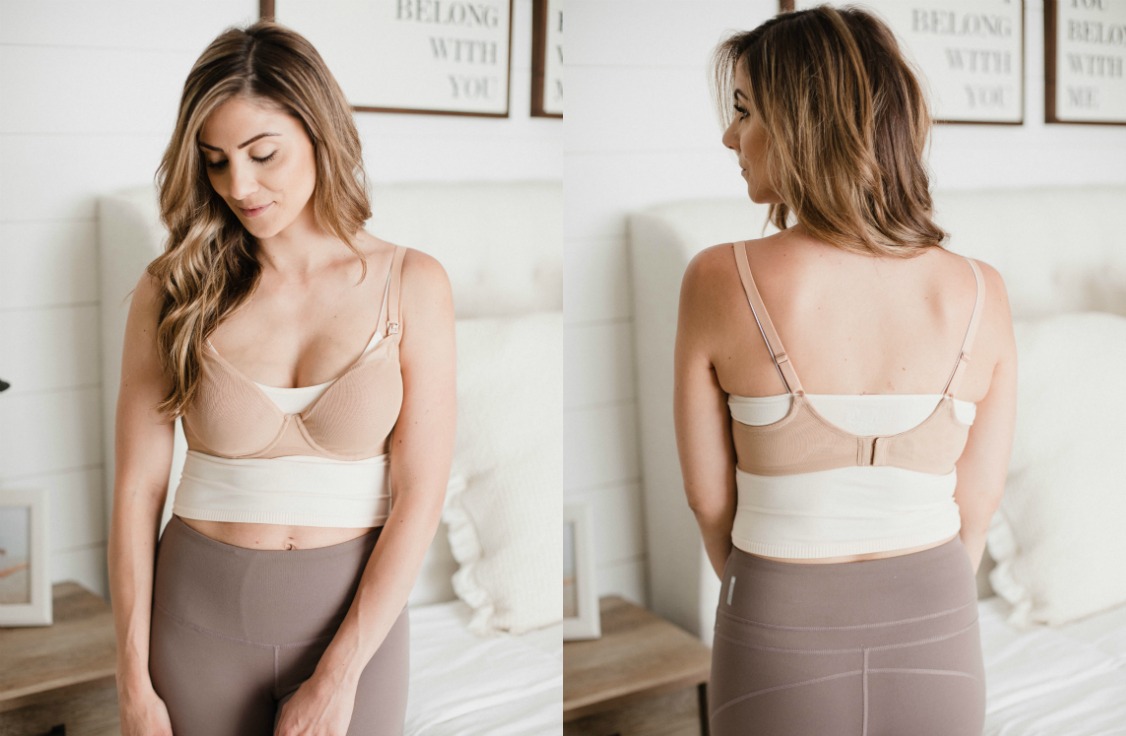 I absolutely LOVE this Natori nursing bra. It fits perfectly, I never feel like I need to adjust it, and the cups don't drive me crazy. If I was to change anything, it would be the lace on the cups (this might just be the one I have) because sometimes, depending on the shirt, it shows through a bit. But that's incredibly minor, and I love it otherwise!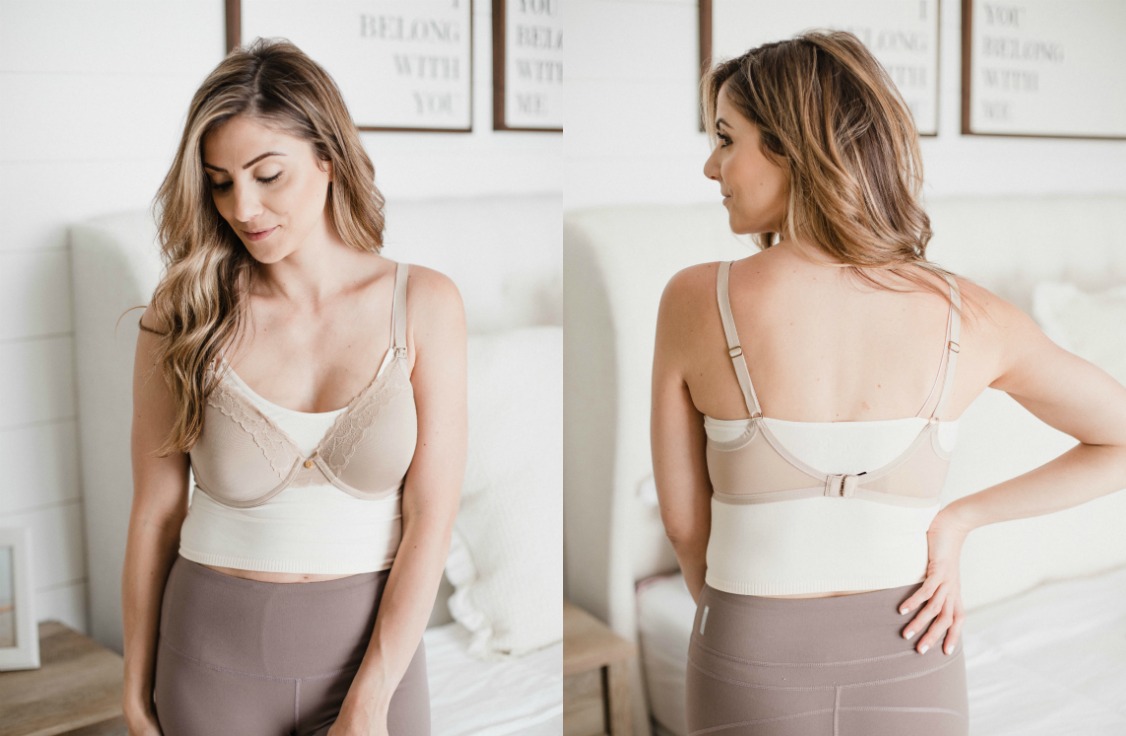 I've spoken about my love for KB before, especially their sleep bras. They're SO comfortable, don't ride up, and feel really secure. Their regular nursing bras are just as good! There are two styles, the Marvella Classic and the Marvella Luxe. The classic is a simple pull-over head style, whereas the Luxe is a standard adjustable hook closure. The Luxe also allows you to wear it as a racerback as well as a standard bra. The fabric is the same for both, so really it's just personal preference for style. The fabric is incredibly comfortable, and I like that the cups don't fling back up when you pull them down to nurse (ever have that happen?). And guess what? They offered you guys a coupon code! Use code LAURENKB for 20% off on the Kindred Bravely website OR Amazon!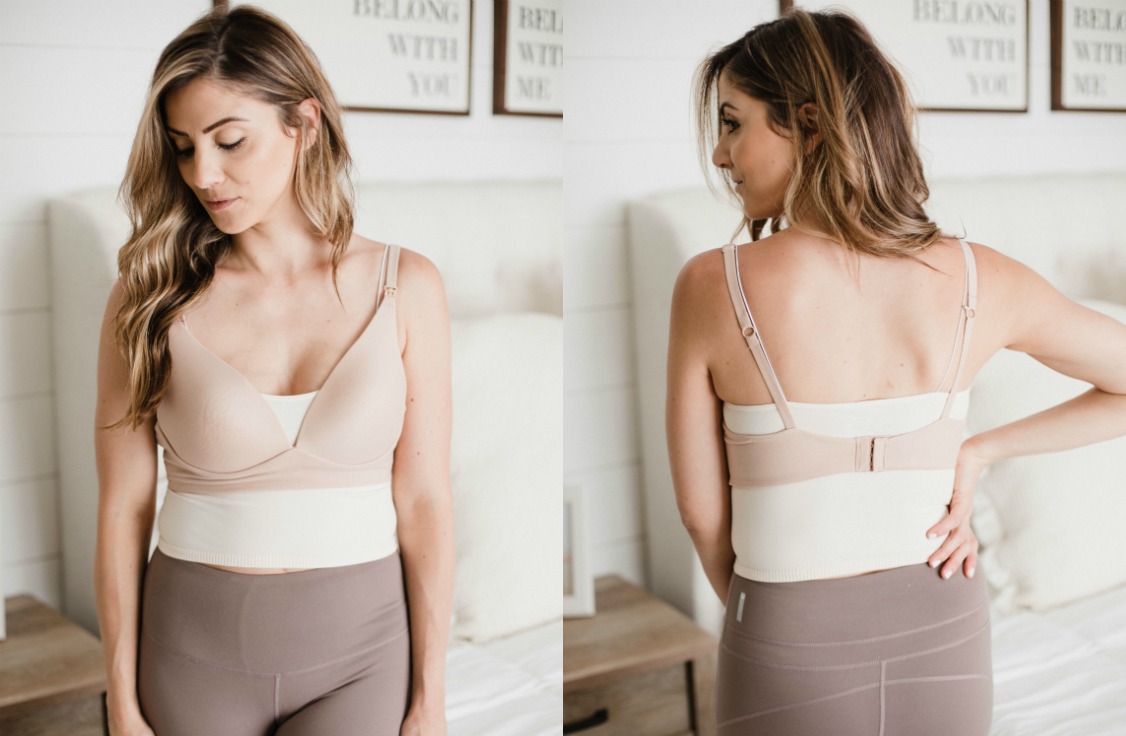 This lace bralette is my, hands down, favorite nursing bra ever simply because its SO pretty and comfortable. It's very similar to the Free People bralette I wear frequently, but with bigger cups designed for nursing. I do recommend washing this carefully though. Mine pilled a bit, but that's my fault for not washing it correctly! I suggest hand washing (or even gentle cycle) and hanging to dry.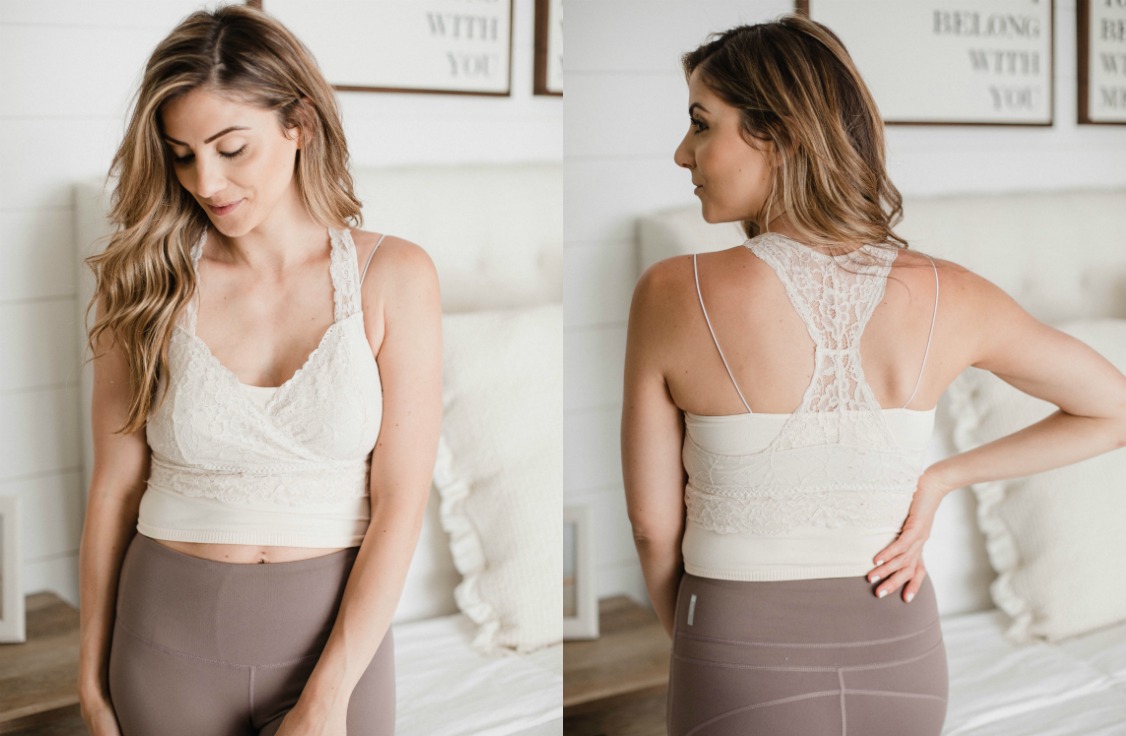 If you're looking for a fantastic nursing bra with no underwire, this one by Bravado! Designs is insanely comfortable. It's seamless, doesn't look weird under shirts, and is just all around good! This is one you want to stock up on in multiple colors. The pads are removable, too! I have it in the dusted peony, but I'm actually going to scoop it up in a nude color as well.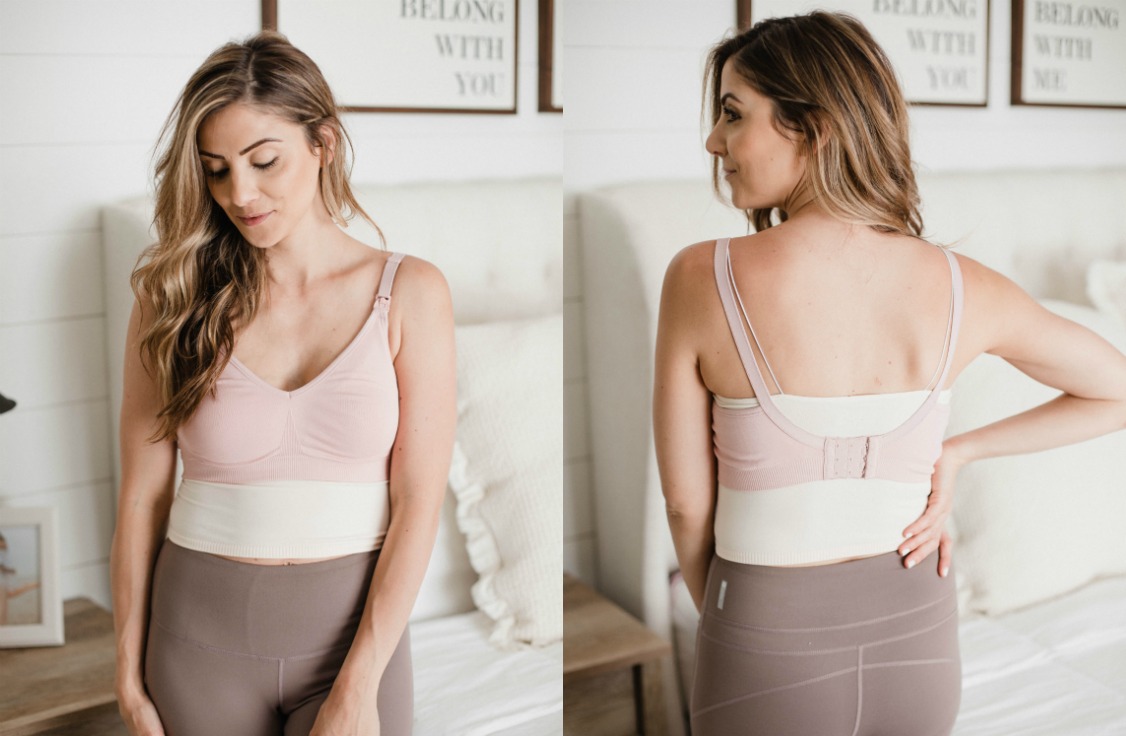 Do you have any favorite nursing bras? I would love to hear about them below!