Thank you to Farmacy Beauty for sponsoring today's post!
I've mentioned on here a few times now that I've been "researching" more clean beauty products to incorporate into my own personal beauty routine, as well as share with those of you looking to do the same! I'm a skincare junkie, and love finding new products that are good for your skin and actually work! I was recently able to try out some of Farmacy Beauty's best selling products, and wanted to share a little bit about them with you!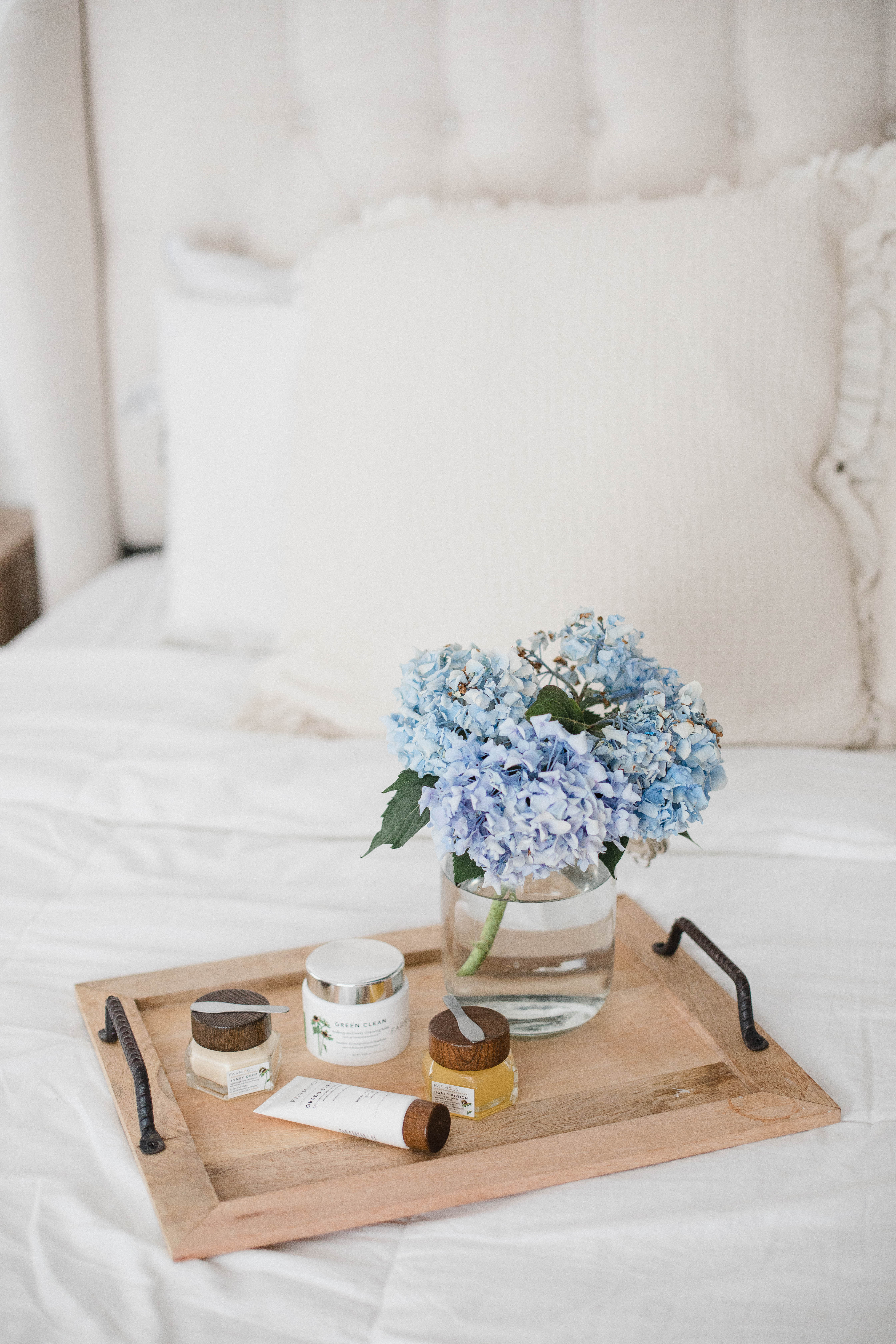 Farmacy Beauty is a natural skincare brand, and features a product called Echinacea GreenEnvy™ that is exclusive to the Farmacy brand. They work with local farmers so that their key ingredients remain potent, and are currently working with Willow Wisp Organic Farm in Pennsylvania and Patent Wall Organic Farm in the Catskills to cultivate our Echinacea GreenEnvy™. This truly makes the brand unique! Their products are all FREE of parabens, formaldehyde, synthetic fragrances, phthalates, and minerals oils, and they're also cruelty free!
I've been much more into cleansing balms and oil-based cleansers lately, and Farmacy Beauty's Green Clean has been taking the top spot. This cleansing balm literally melts away makeup and leaves your skin feeling refreshed and hydrated. It melts into an oil when you warm it in your hands and apply it to your skin, but yet stays as a balm in the jar. I personally love the little applicator it comes with (Farmacy Beauty has incredible packaging!) so you only scoop out the amount you need without having to dig your hands into it! It's formulated for all skin types, too!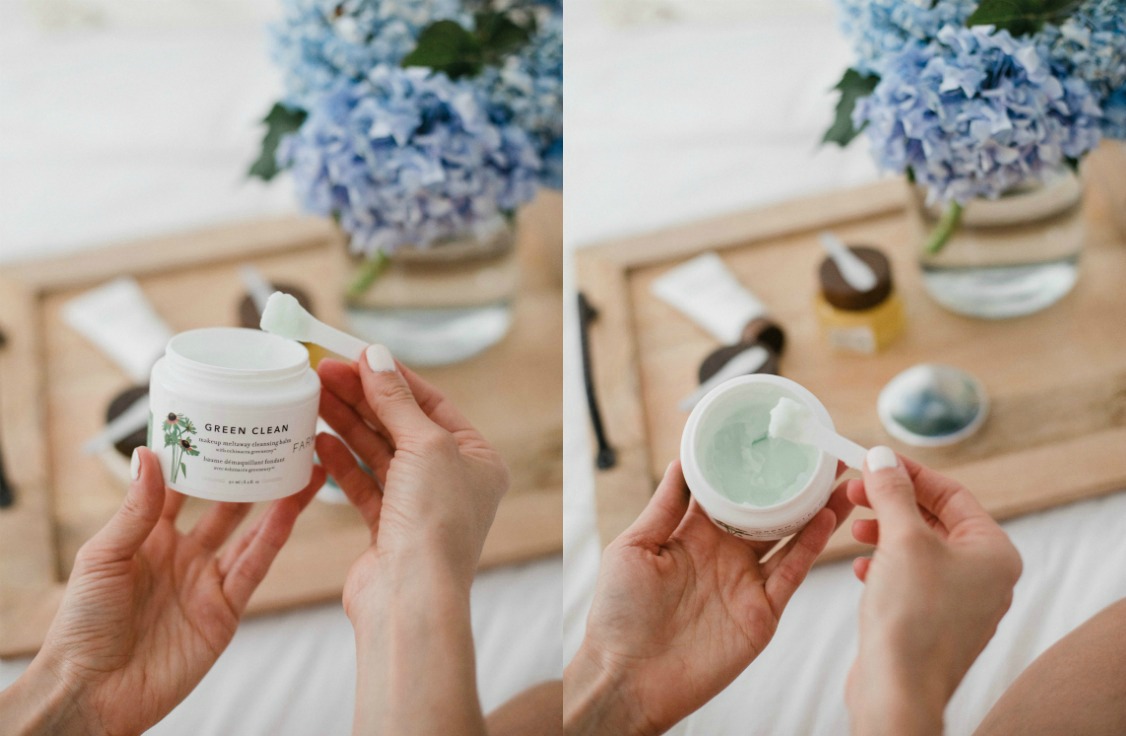 I love a good face mask, and was really excited to try out Farmacy Beauty's Honey Potion because I'm a firm believer in the power behind honey (we use honey in wound care all the time!). It's an antioxidant hydration mask formulated with natural ingredients that will leave your skin feeling hydrated and looking revitalized with just one use. I've tried this mask at night before bed, and also in the morning – I really LOVED how my skin looked after the morning use! I felt like it looked more refreshed and glowing. The unique part about this face mask is it turns into a cream when warmed and massaged on your skin. It also comes with a metal spatula (that's stays no on the magnetized top!) for easy application. Farmacy Beauty states Honey Potion is 100% effective in their testing, too! This is a great face mask to add into your skincare routine.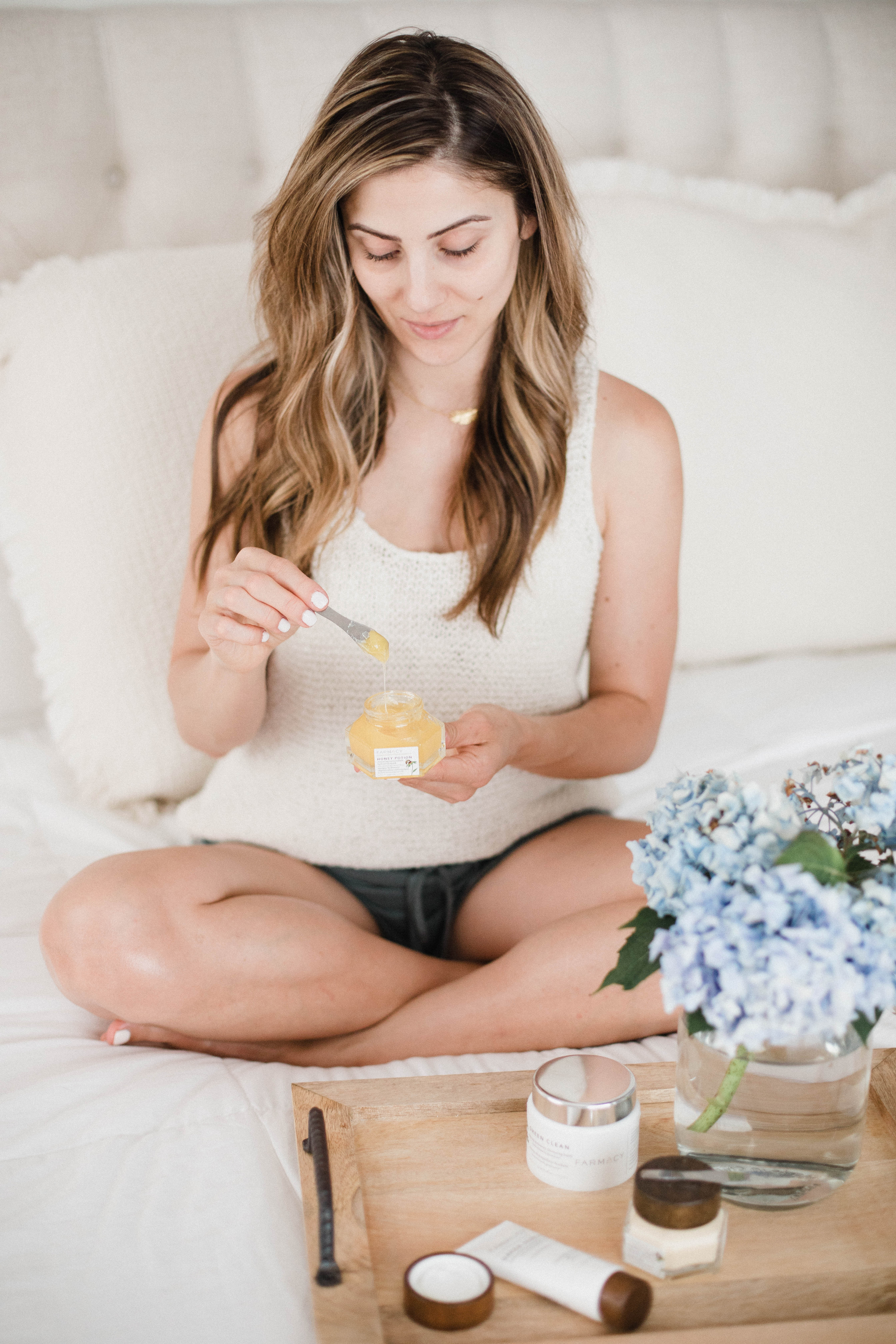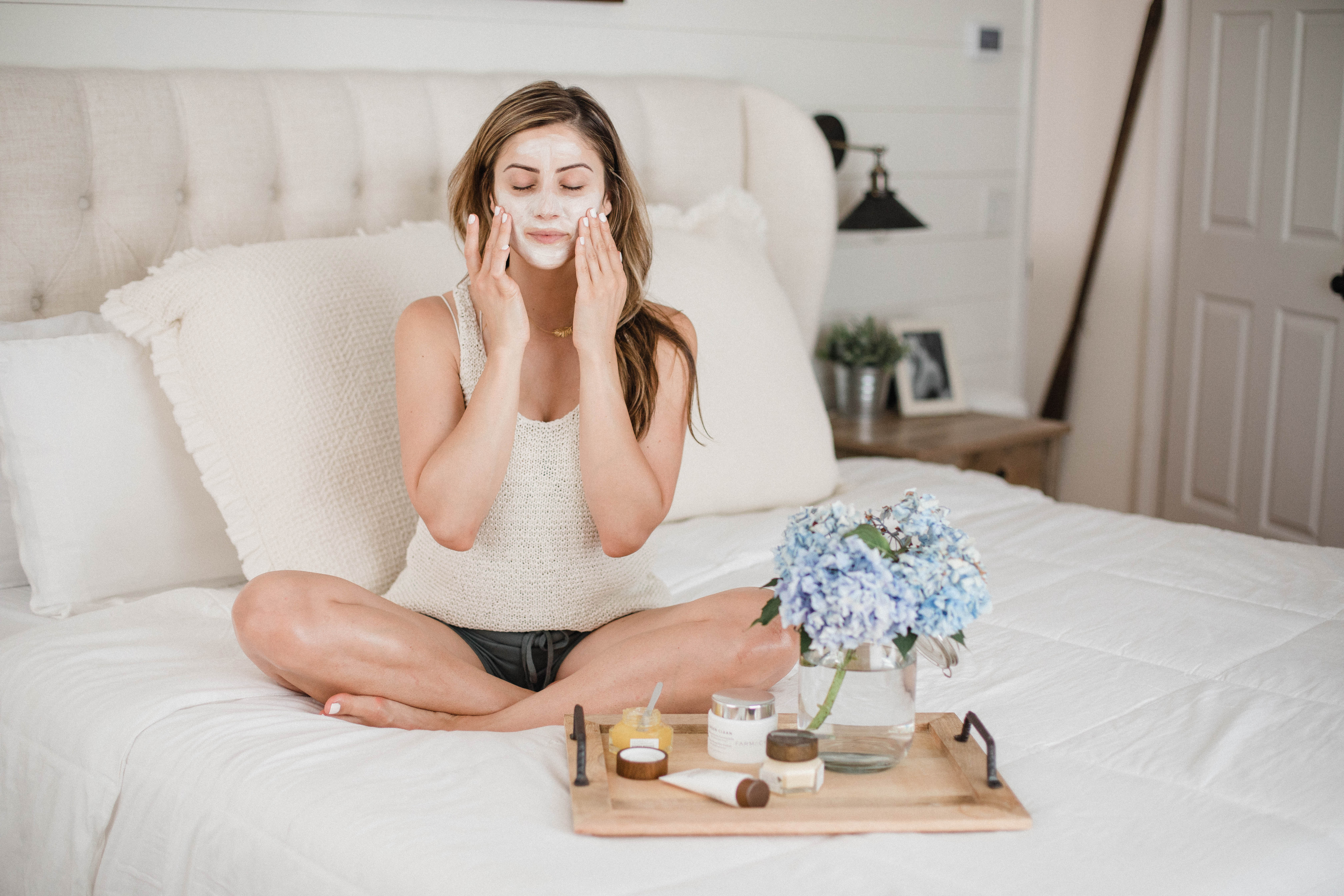 If you're looking for a super lightweight moisturizer, Farmacy Beauty's Honey Drop is a great option! My skin feels like I have nothing on, yet stays hydrated throughout the day (without being greasy!). What's unique about this product is it contains locally sourced honey from Farmacy Beauty's upstate New York farm. It also contains hyaluronic acid (did you know this ingredient contains up to 1000 times it's weight in water? It's one you should always look for if you're needing a hydrating product!) and a variety of other natural ingredients. There's also little beads of Cupuaçu Butter that melt when you massage the moisturizer into your skin, and leave your skin feeling super soft! My skin looks plump and glowing after using this product!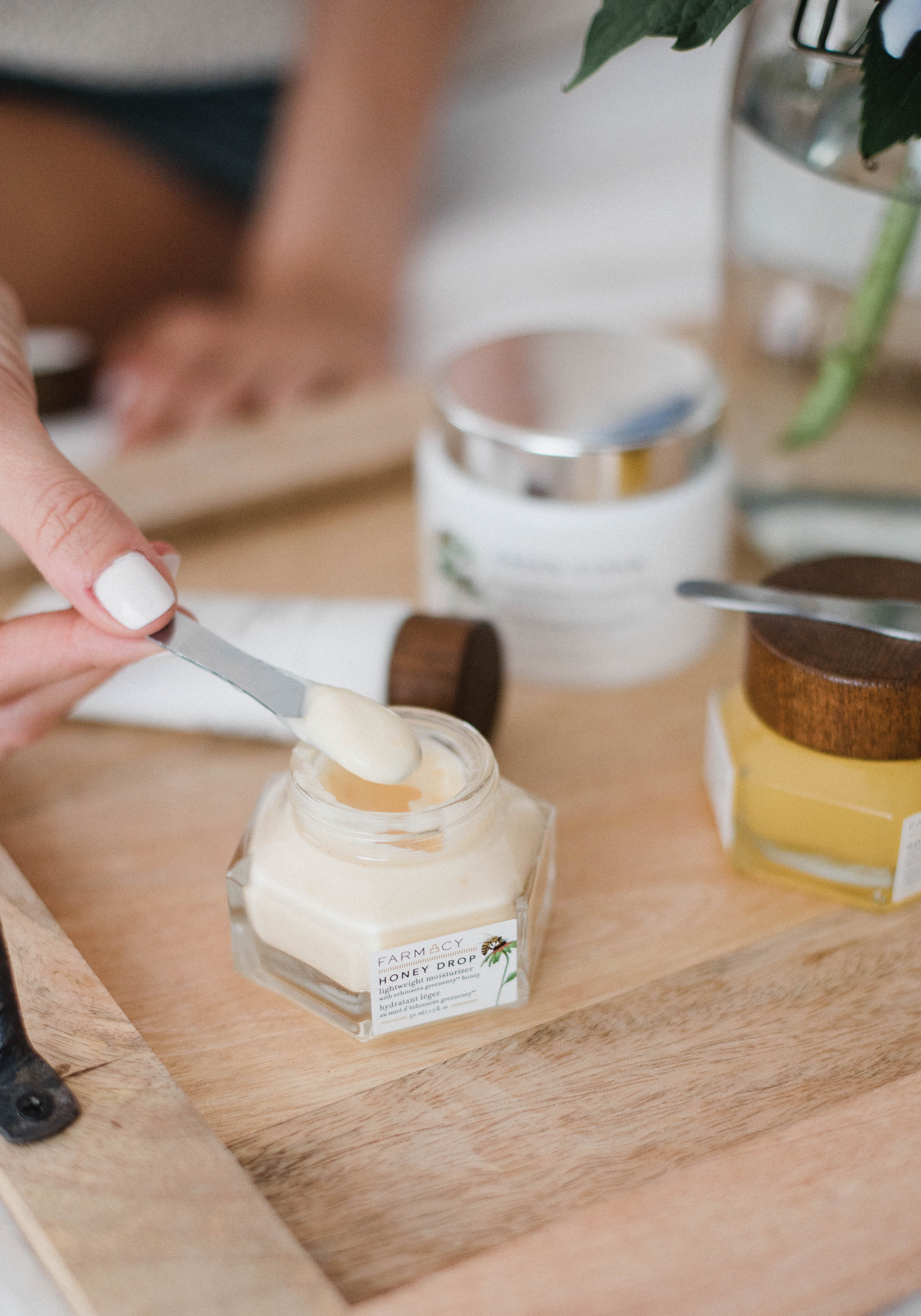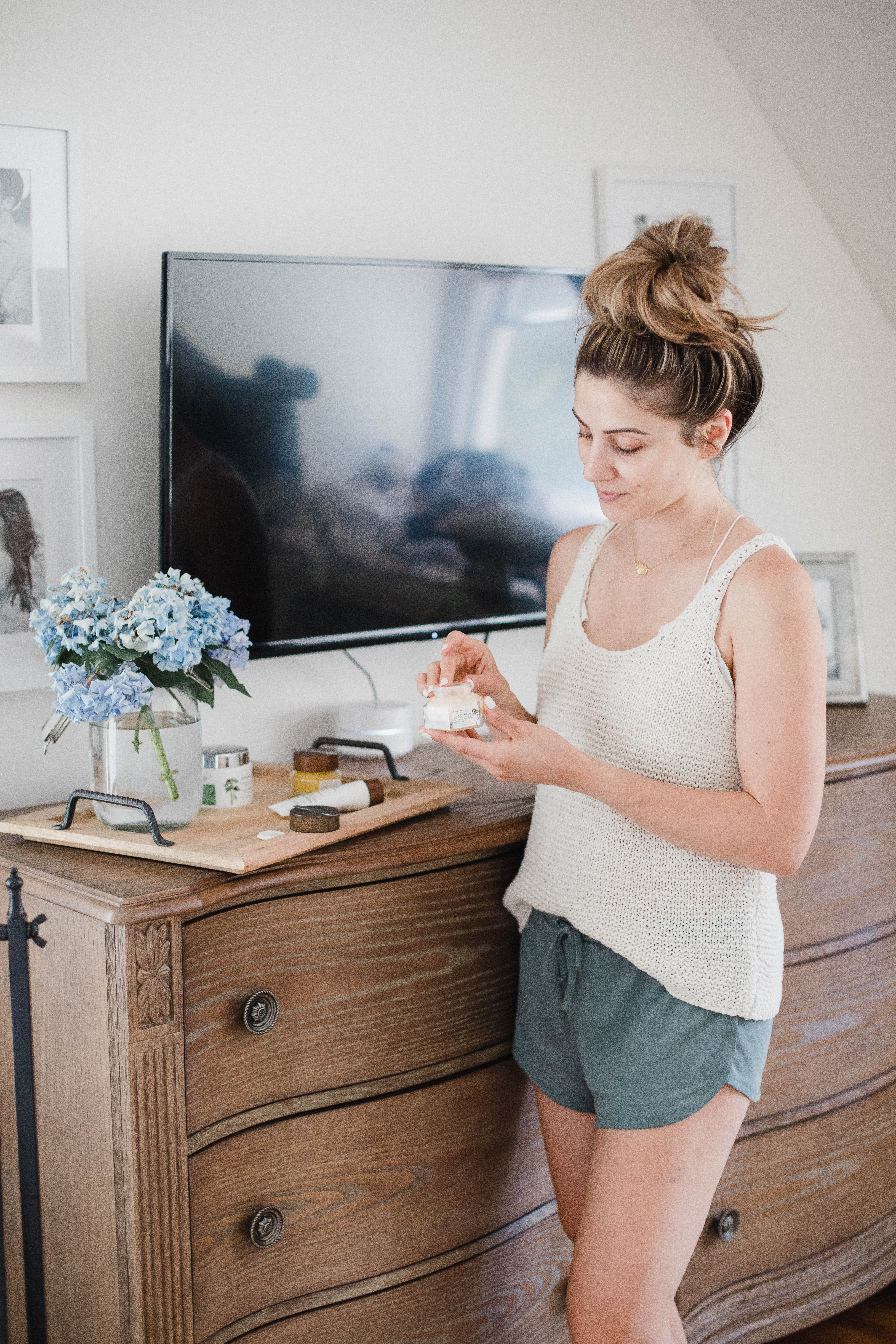 I'm really, really particular about the SPF products I use on my face because I need them to be lightweight and not leave my makeup sitting weird! Farmacy Beauty's Green Screen does NOT have that typical sticky sunscreen texture, and literally glides on like a regular moisturizer. It contains broad spectrum SPF-30, and is essentially invisible on the skin – which means you don't get that weird white residue leftover! It's so incredibly lightweight, and my makeup applies easily after use. Use this as the LAST step in your skincare routine, before you apply your makeup!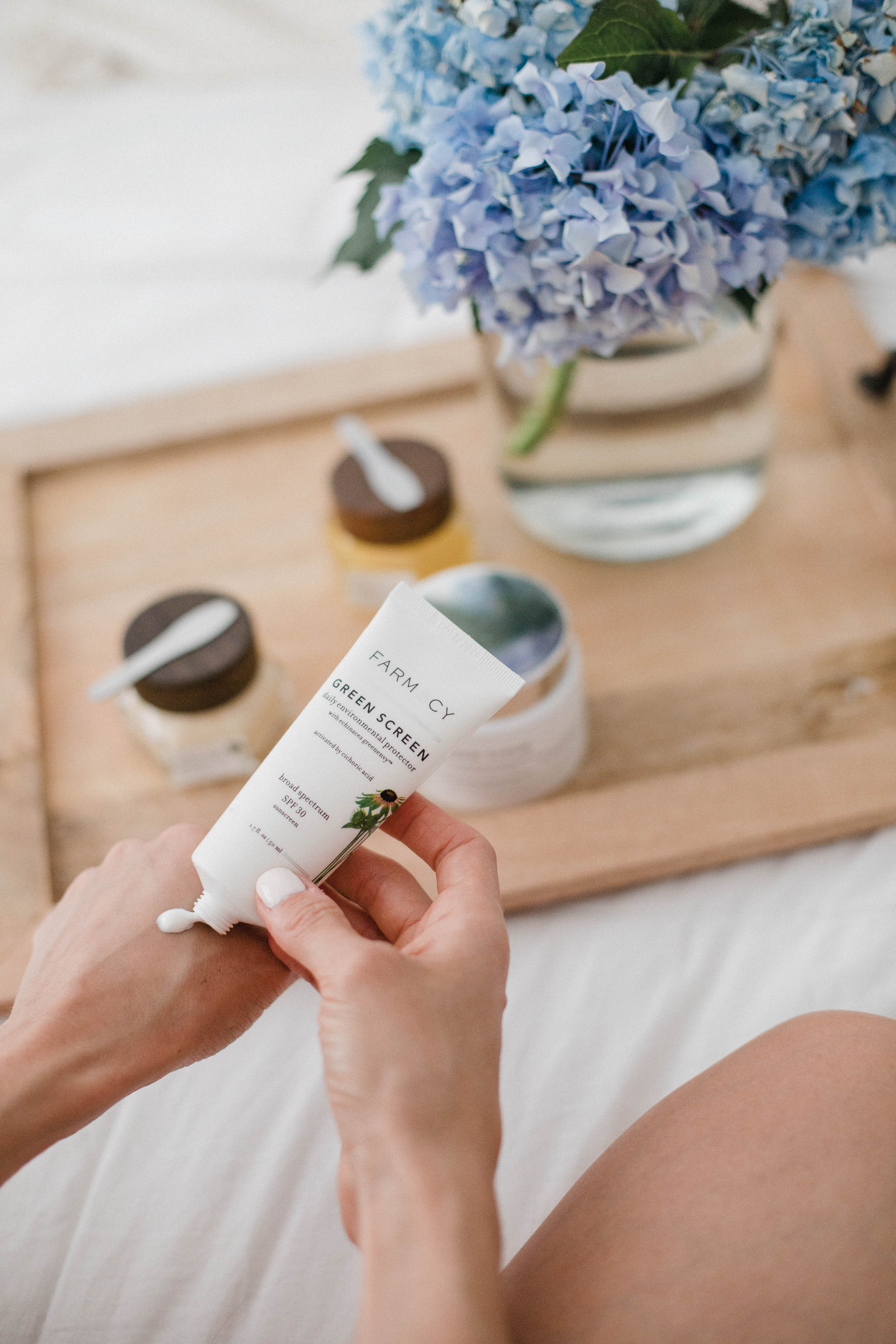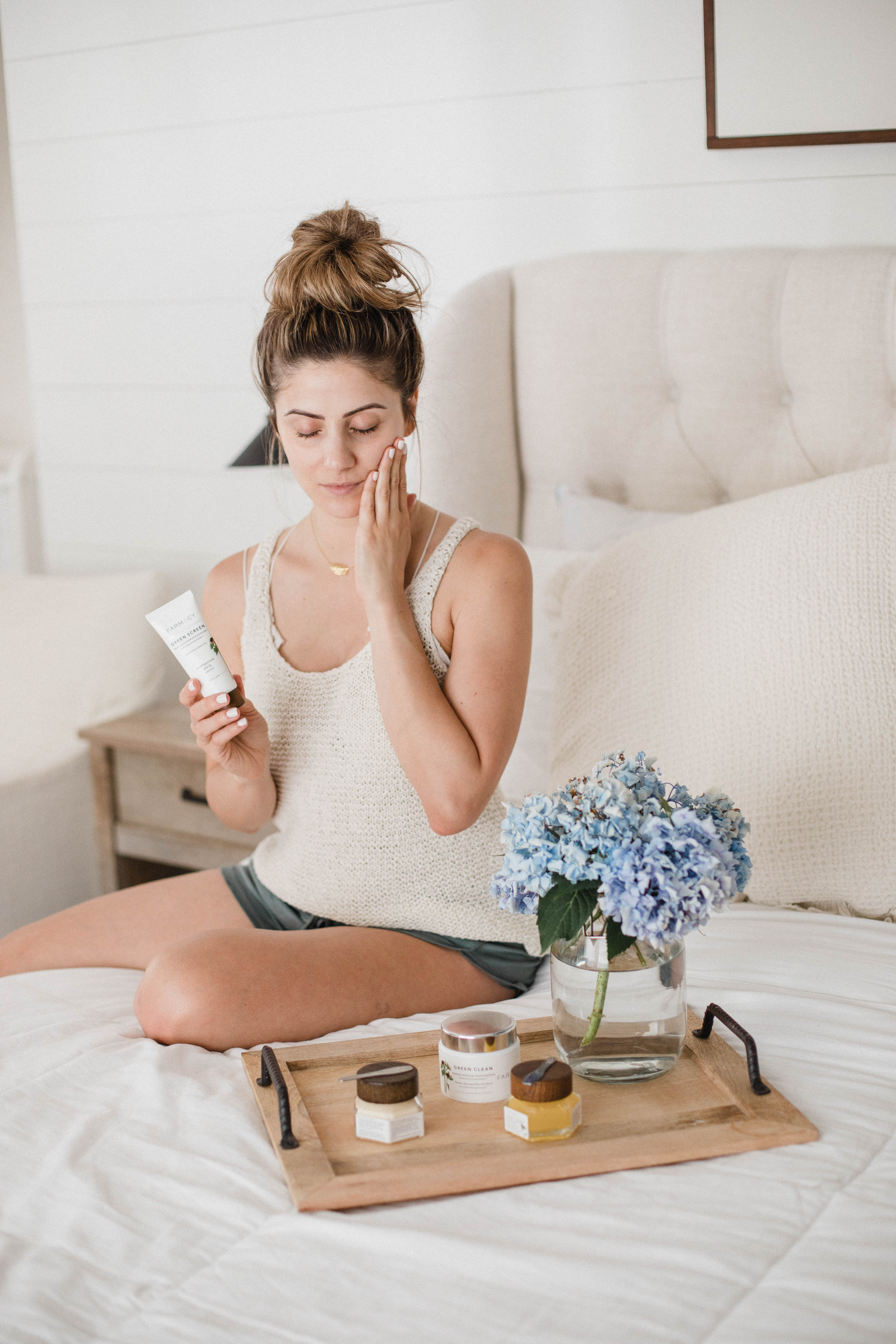 If you want to try a sample of these items, Farmacy Beauty has their Mighties sampler pack featuring 4 of their top products! You can get Green Clean, Honey Potion, Honey Drop, and their Sleep Tight balm which I also tried and is HEAVENLY at night!) for just $45! I always recommend starting with a sample pack like this to see if you really like the products before investing in a new skincare routine! They also have a Honey Harvest gift set featuring their honey products I mentioned for $45!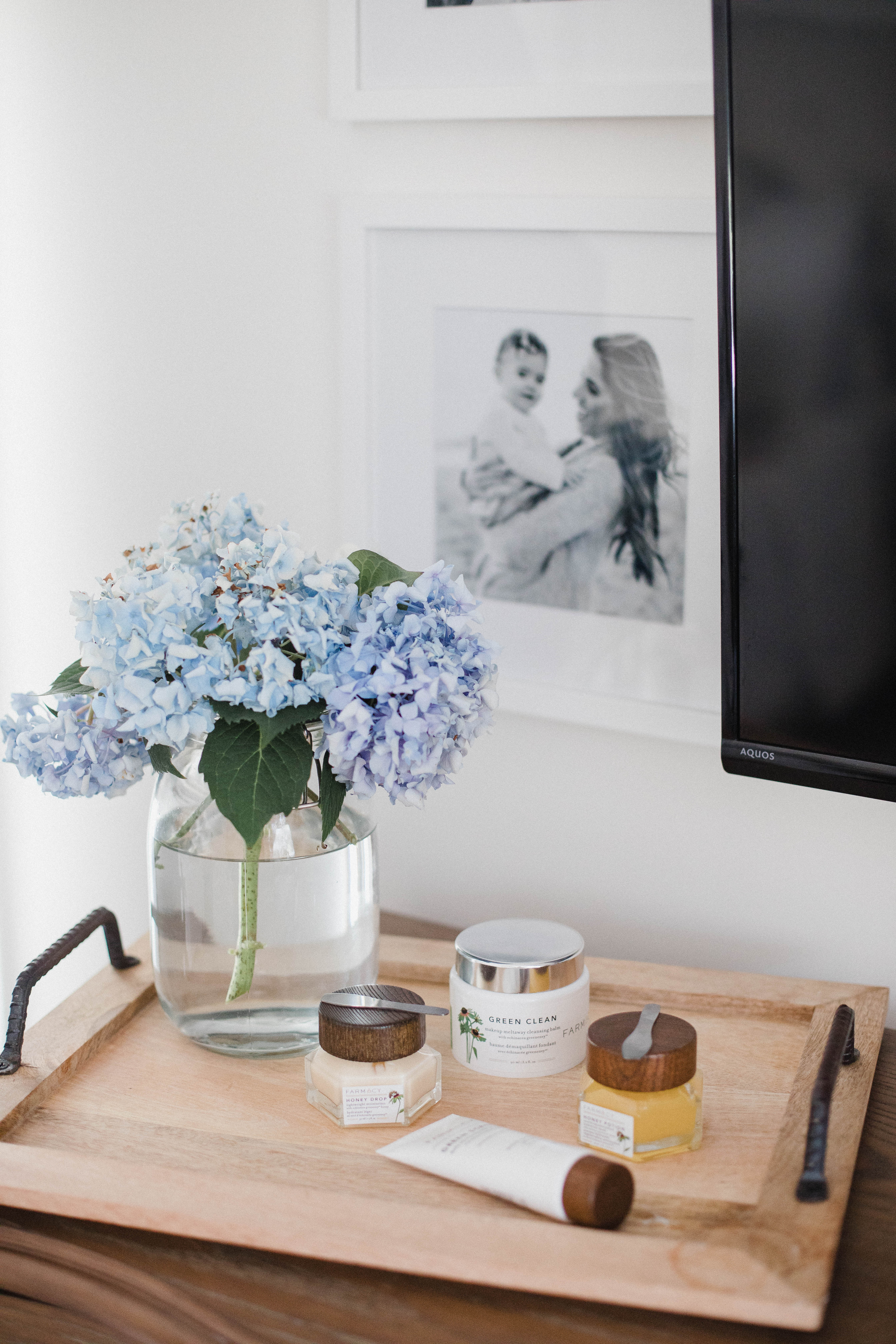 I've been really enjoying trying out these clean beauty products to share with you guys, so if you're liking my feedback as well, please leave me a comment below! And be sure to head over to Farmacy Beauty to see more about their unique brand and natural, innovative skincare!
SHOP THE POST