We try to take advantage of the beautiful weather as much as we can during the summer, which means we eat dinner outdoors often! We recently created an Easy Gluten Free Grilled Pizza recipe that was a sure fire winner, and I want to share it with you today! We are blessed with a beautiful deck space that we had redone, so I love sitting outside enjoying dinner on it. This pizza was such a hit with the entire family that we'll be frequently adding it into our dinner rotation!
Easy Gluten Free Grilled Pizza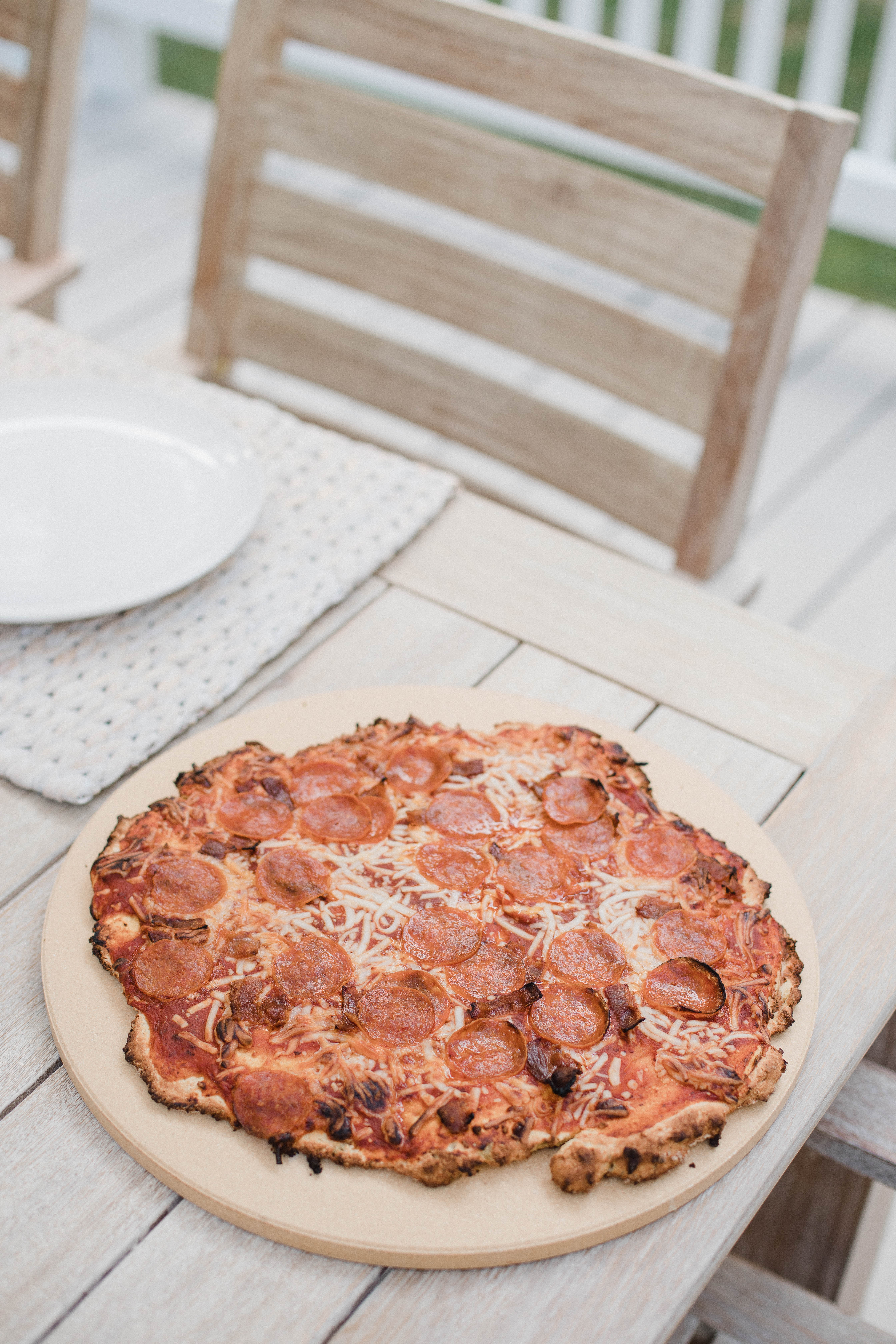 Since being gluten free, it's been hard finding gluten-free pizza crust that is actually appetizing. We'll often order from a local pizza restaurant, but the crust arrives with almost a wet, undercooked texture. Having had enough of bad food, I decided to search for a delicious gluten free option that can be made at home. I came across a bag of gluten free pizza crust mix from one of my favorite brands, Bob's Red Mill, and decided to give it a try.
We followed the instructions on the package for the crust, and heated up the KettlePizza Pizza Oven from The Grommet, a company that brings unique and innovative products made by local makers to market! Once the crust was ready, I added our favorite pizza sauce, our favorite dairy-free cheese from Trader Joe's, and topped it with pepperoni and bacon per the kids' request. I was really impressed with how easy the KettlePizza was to use – it doesn't take long to heat up, and easily transforms our grill into a pizza oven!
Using a pizza peel, I placed the prepared pizza crust onto the pizza stone under our KettlePizza pizza grill. It actually cooks incredibly fast (under 8 minutes!). We rotated the crust every 3 minutes or so per the directions, and within 8 minutes we had a perfectly grilled pizza.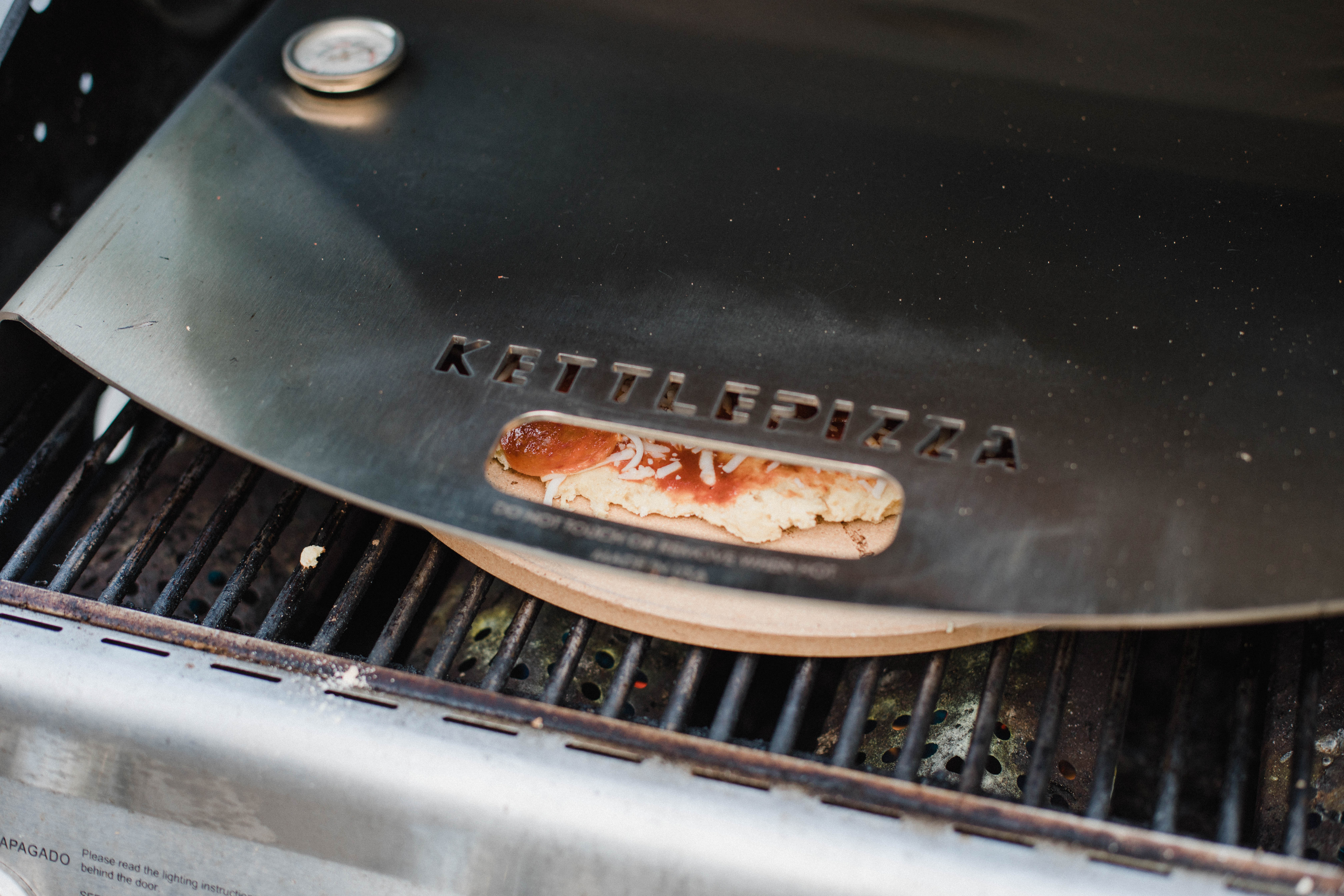 You guys, I was SO impressed at how well this pizza cooked. The crust was thicker than I typically like (I should've split it into two), so I wasn't sure at how well it would cook through. But it was PERFECT. It didn't even taste gluten free (and that says a LOT, for all you gluten-free eaters out there!). The kids INHALED it, too!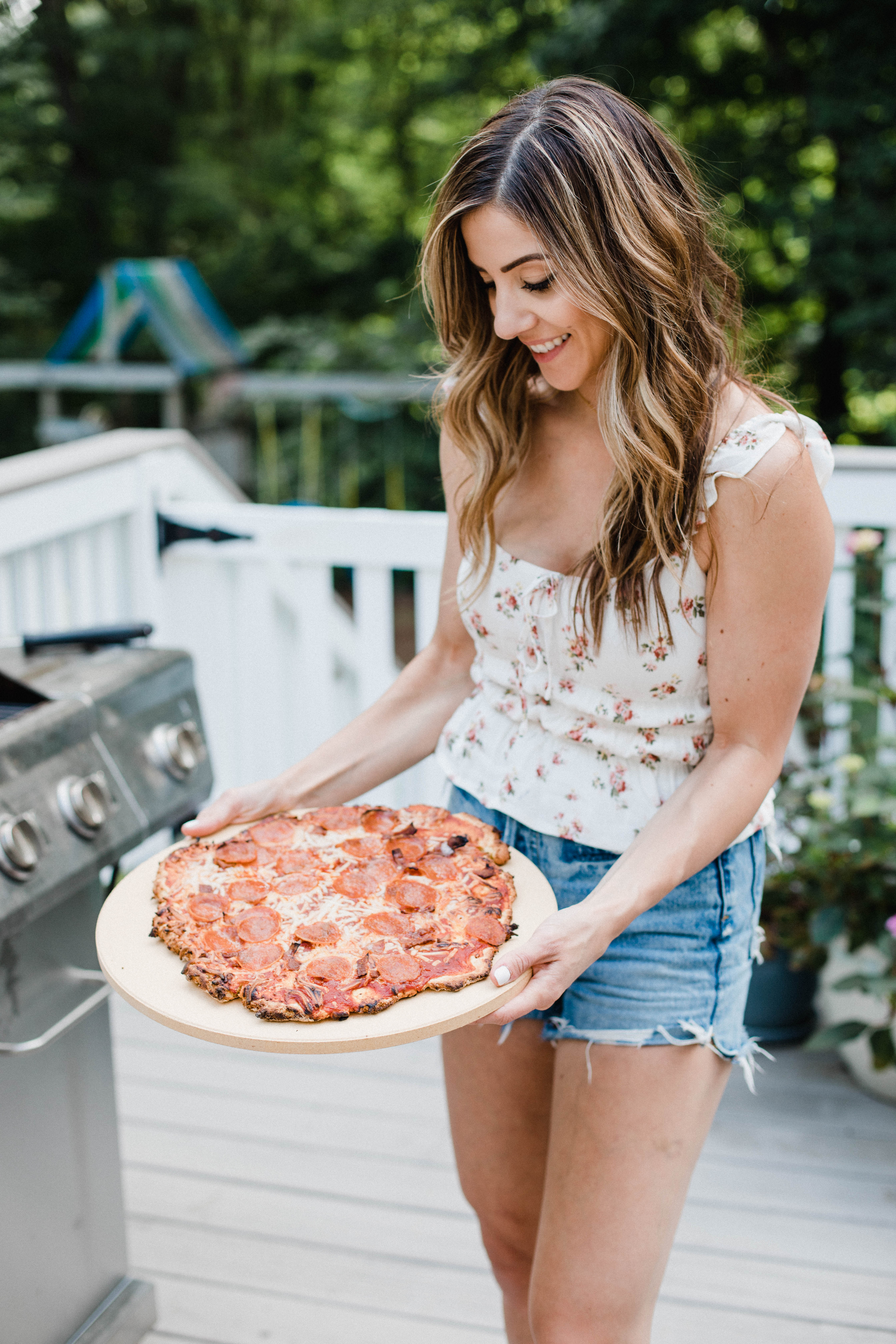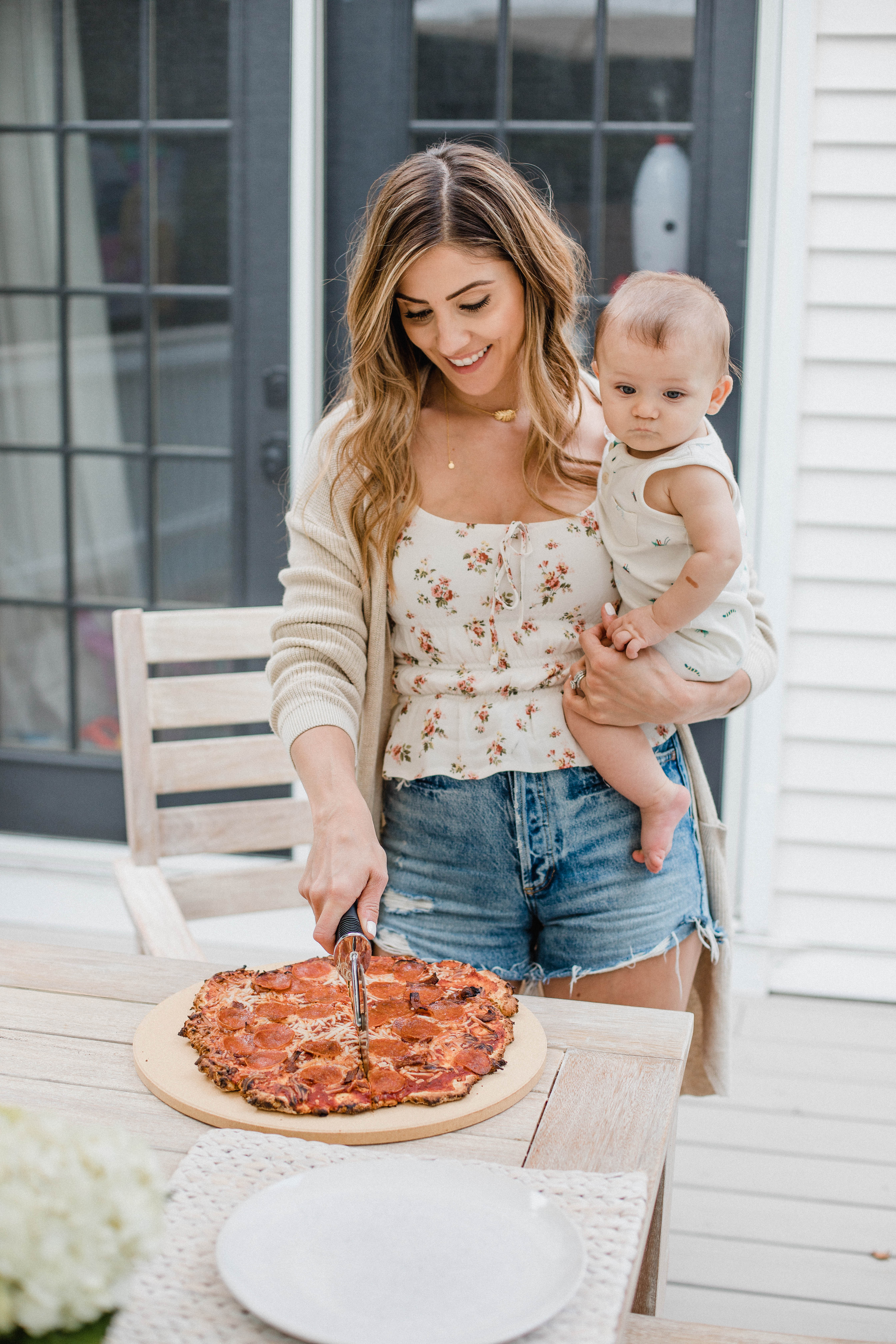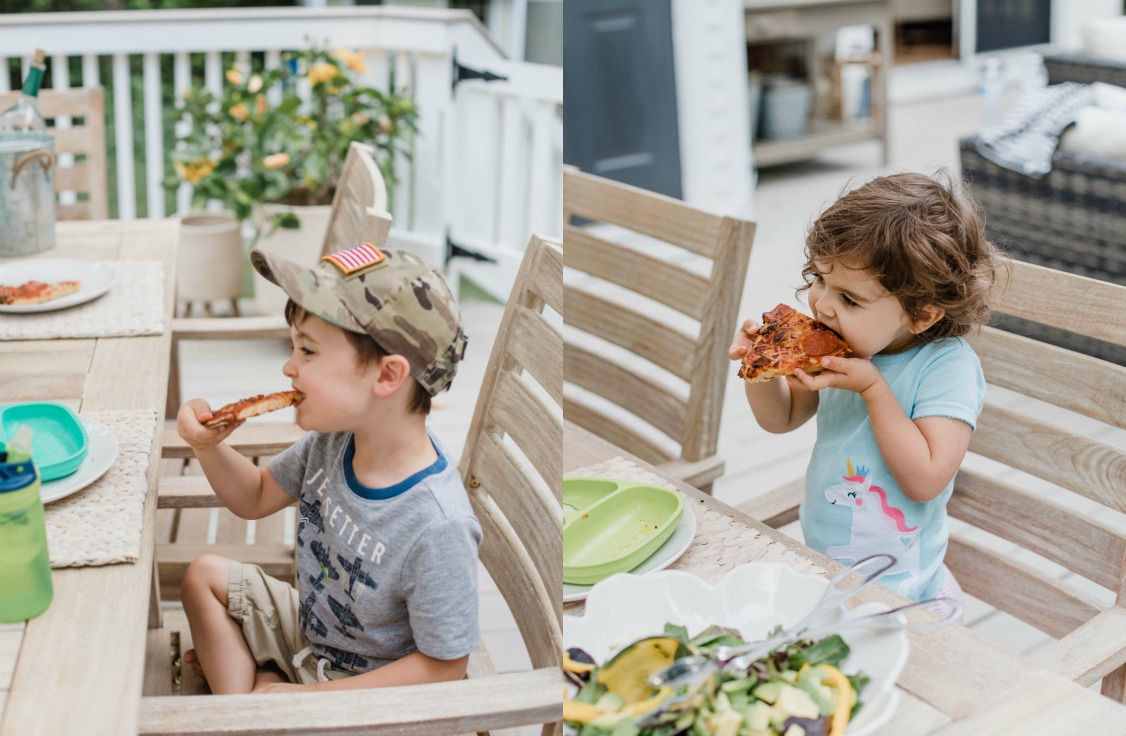 We'll definitely be adding this to our dinner list for pizza nights! And our KettlePizza pizza oven makes it much easier to make sure it's cooked to perfection! They make one for a charcoal grill, too! The Grommet has a wide variety of unique products perfect for your outdoor setting, too. They have items like a mosquito repellent diffuser, LED lights, yard games, and more!
If you have any other recipes for gluten free pizza crust, leave me a comment below!
This is a sponsored conversation written by me on behalf of The Grommet. The opinions and text are all mine.