Thank you to Amazon Handmade for sponsoring today's post!
Today's post is a fun one as I'm sharing the Best Handmade Housewarming Gifts on Amazon! Amazon Handmade has been my go-to for gifts lately because I love the unique and personalized items available. If you're in the market for a housewarming gift, check out some of my favorite from Amazon Handmade artisans below!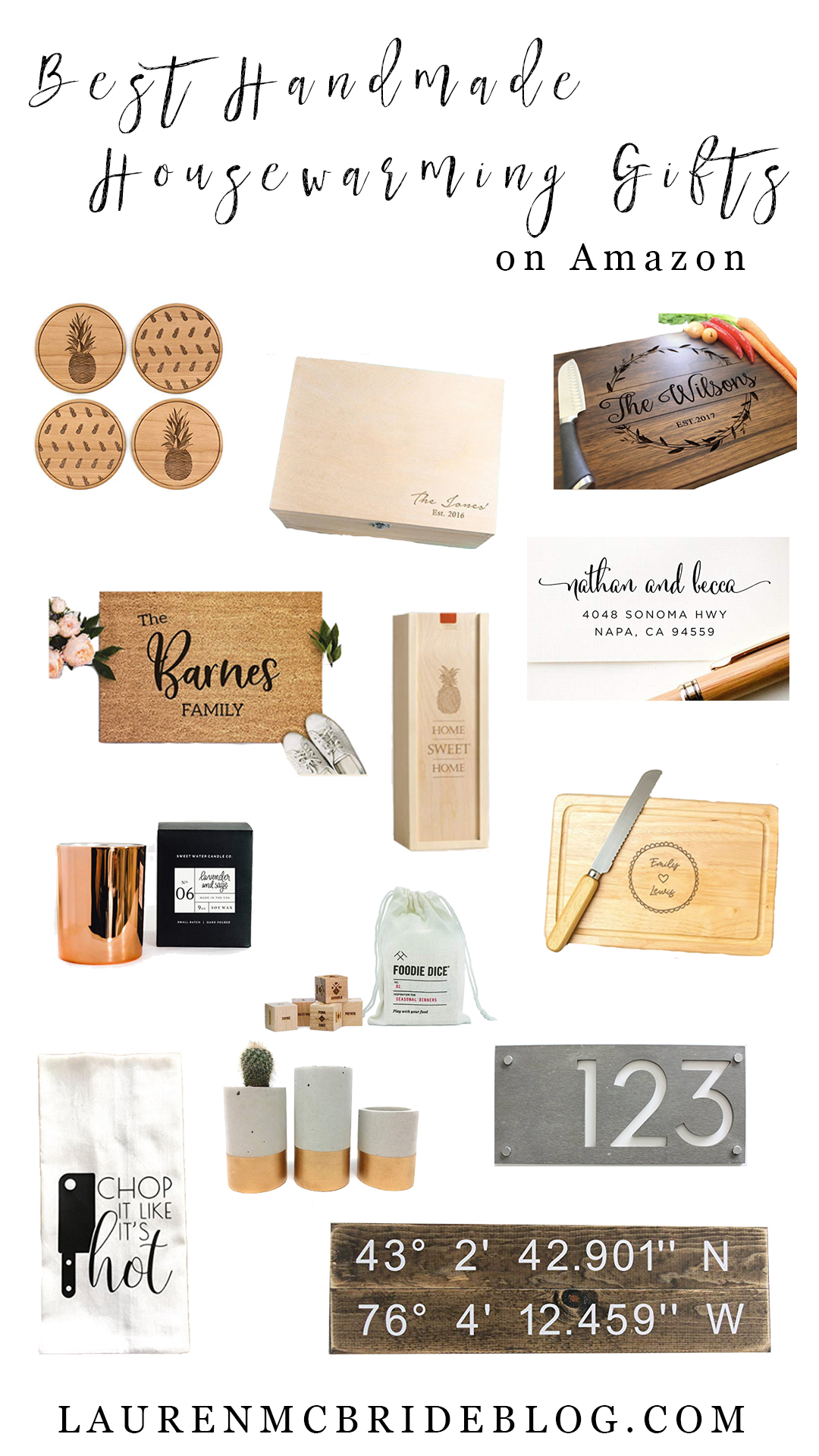 Pineapple Laser Cut Wood Coasters // I love these adorable little coasters, with the symbol of hospitality laser cut on them! There are a variety of style options, but I just loved the pineapple and what it represents. Perfect for a housewarming gift!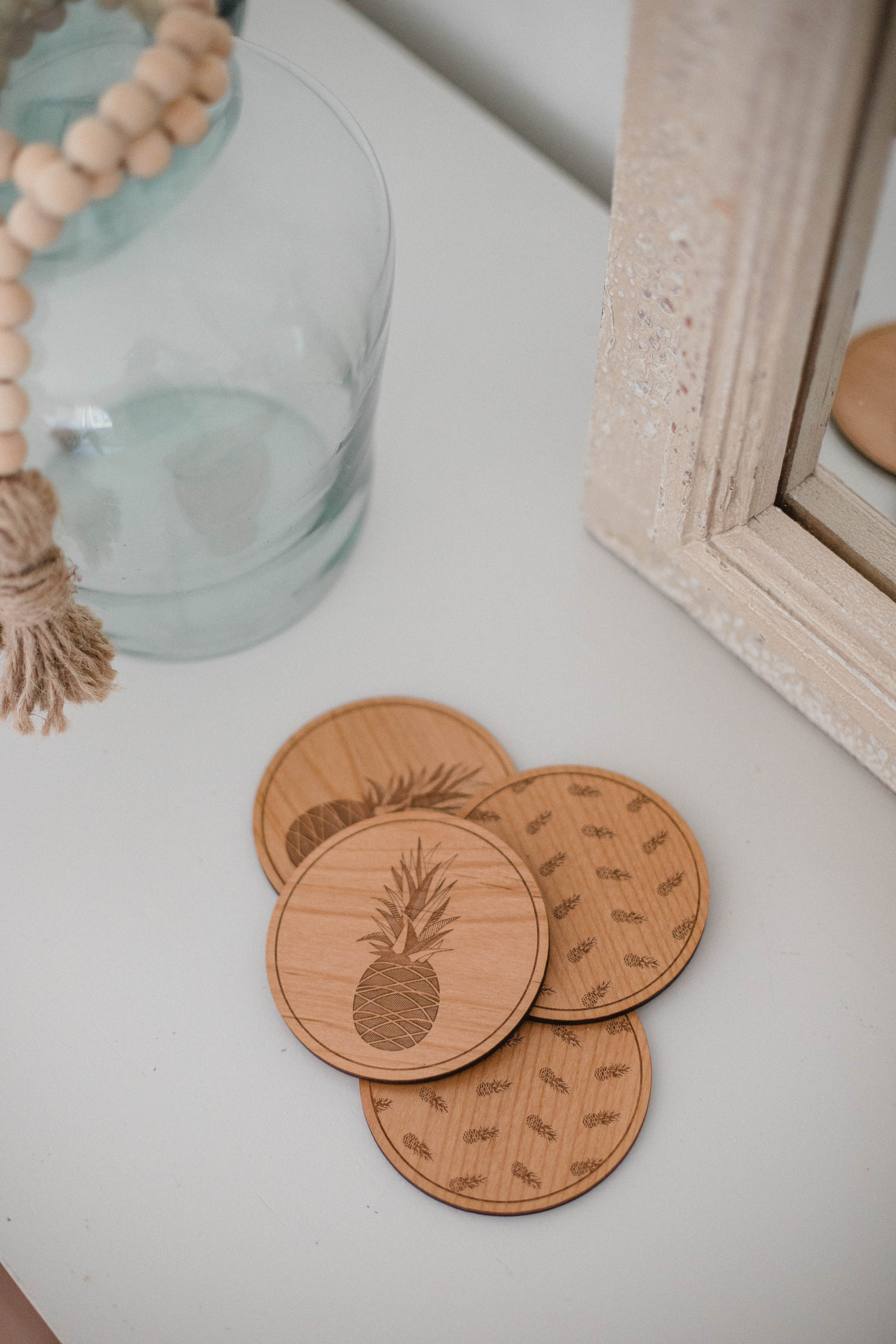 Personalized Keepsake Box // I love the idea of gifting these boxes to a newly married couple as a housewarming gift, or (on a completely different note!) to hold your children's keepsake memories!
Rosemary Branch Personalized Cutting Board // I thought this little personalized cutting board was so pretty, whether it's actually used or on display in a kitchen!
Custom Welcome Mat // A custom made welcome mat is not only great for a housewarming gift, but a newly married couple as well!
Housewarming Wine Box // I LOVE this idea! They also make them as wedding gifts as well. I think it's such a sweet gift paired with a bottle of wine.
Custom Address Self Inking Stamp // I recently purchased one of these for myself and it's great! Saves me time when I'm mailing out bills 😉
Personalized Cheese Board // I love the thought of gifting this because it's something it can be used over and over again! Especially when guests are visiting!
Lavender and Sage Natural Soy Wax Candle // This natural soy wax candle is beautiful in it's rose gold candle jar, and comes in a variety of other fragrances too!
Foodie Dice // This is a great gift for the foodie! It makes for fun cooking nights, and is an adorable housewarming gift!
Chop It Like It's Hot Kitchen Towel // These little kitchen towels are SO cute and funny, and a great option if you need a quick gift that's not personalized! They have one that says "Whip It Good" too!
Concrete Plant Holders // I love these adorable little concrete plant holders! They're a great simple gift and fit in with many different decor styles.
Modern House Numbers // I've shared these house numbers before, but they also make a great housewarming gift! They'll look beautiful on any style home.
GPS Coordinate Sign // A friend of mine gifted me something similar to this when we purchased our home, and I LOVE it! It's so special and meaningful, and looks beautiful on display.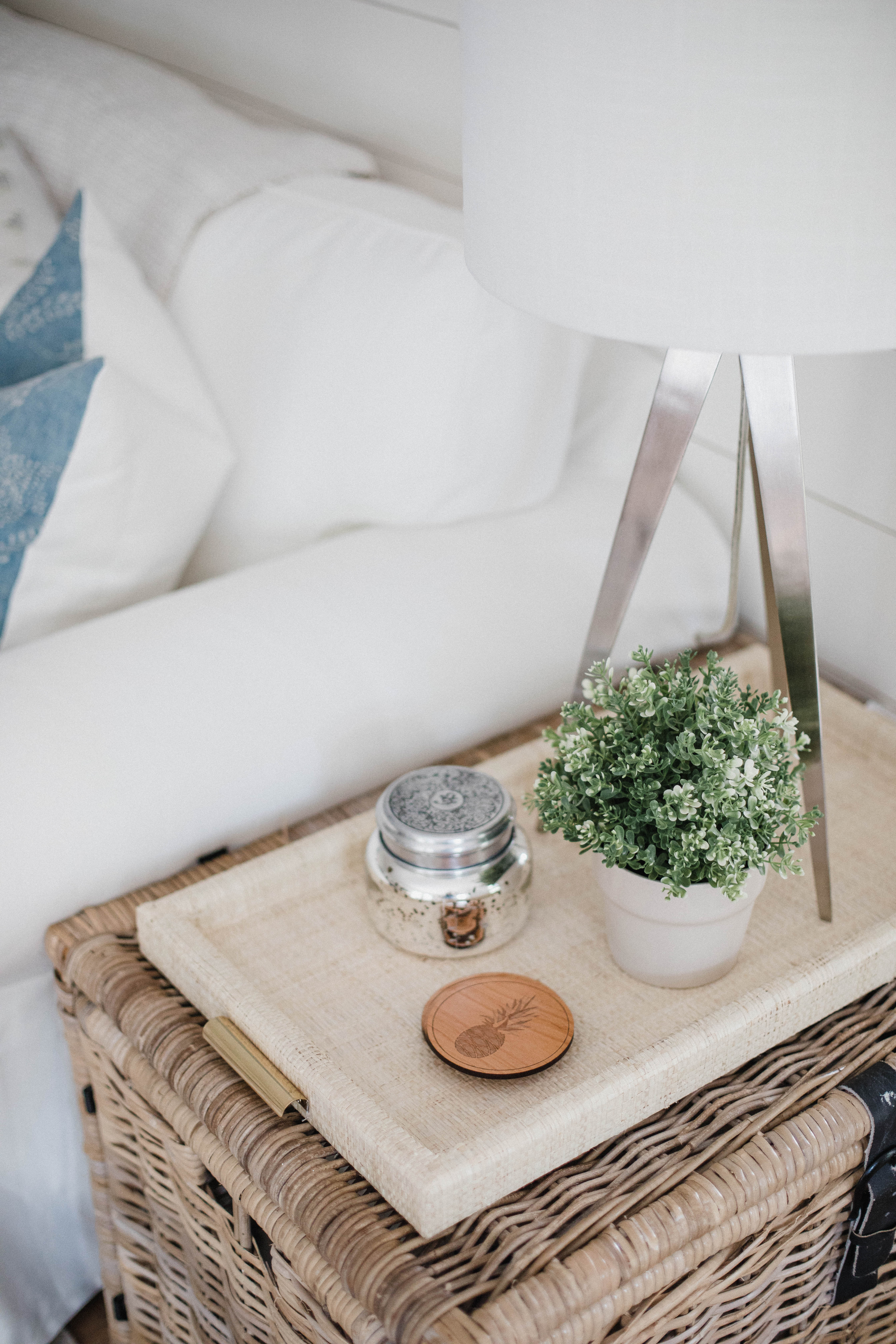 Aren't those coasters so adorable?! They're my top pick of this list! The truth is these gifts are great for any occasion 🙂 I hope you found something unique to scoop up!