I have been compensated by QVC for today's post, but all thoughts and opinions are my own!
Where are my QVC loving friends at?? They have an awesome deal going on right now that I had to share with you, especially if you're needing a little pampering! As a mom of three, I can relate to needing this every now and then, especially after a long day. All of us moms can use a little pampering now and then, right?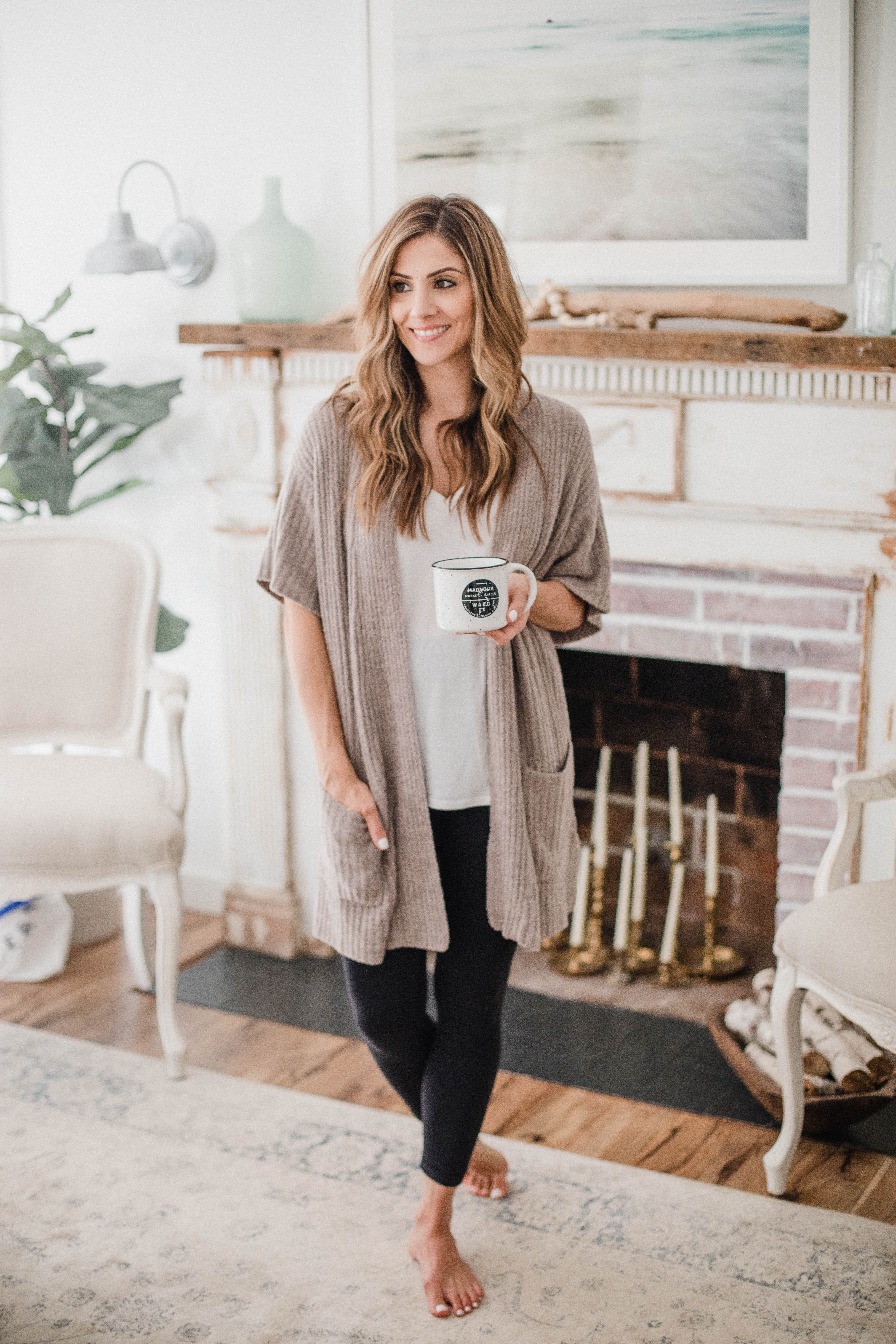 I was introduced to First Aid Beauty's Ultra Repair Cream this past winter, and it's become a favorite of mine ever since. It's incredibly nourishing (my skin gets SO dry and itchy in the winter!). This set comes with FOUR scents of Ultra Repair Cream. I also got to try First Aid Beauty's Tinted Moisturizer! Their tinted moisturizer is new to me, but with first use I really liked how it kept my skin hydrated all day. I like the lightweight feel and coverage, and that there's SPF 30 as well.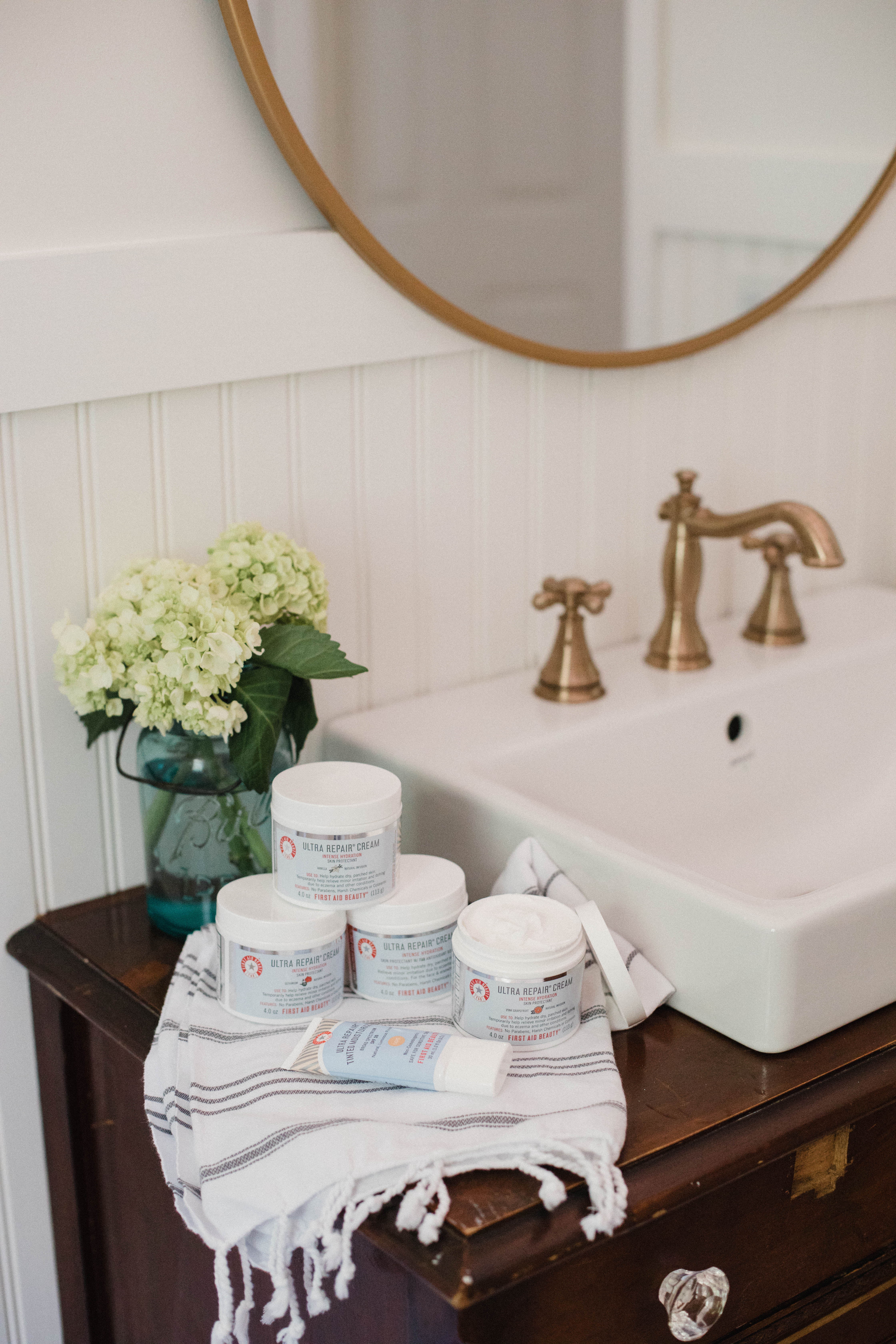 Also inside my "Feel Nice" box is the Sarah Happ Perfect Pout in a Box, which is also new to me! I've been on the lookout for a good lip scrub, and I think this set solved that for me. This set comes with a lip scrub, lip mask, and lip balm for silky soft lips. I like to do a lip treatment when I do my little at-home spa treatments, and this kit is perfect for that.
You all know I'm a huuuuuge Tarte Shape Tape fan (it's the best concealer I've ever used!), and it came in my "Feel Nice" box along with the new Shape Tape Foundation! I create a triangle under my eye with this concealer and blend it in really well for a flawless finish that covers up my dark circles (you know, because there's still a lot of sleepless nights right now!).
My absolute FAVORITE item in the box is this Barefoot Dreams CozyChic Lite Ribbed Kimono. As if I didn't own enough of the Barefoot Dreams line, this one is quickly becoming a new favorite! It has a flattering fit, and I love the ribbed detail. I also love that it's short sleeve! My other Barefoot Dreams cardigans are long sleeved, so I like this option. If you don't own a Barefoot Dreams item yet, I can promise you they are worth the investment. They wash incredibly well and are made for longevity. Mine are still in perfect condition and they're frequently worn!
To top it off, the box includes a pair of Laurie Felt Silky Denim Pull On Flare Jeans. These jeans are made for anyone and everyone and come in all shapes and sizes (petite, regular, tall, and plus sized too!). They fit like a glove, and are high waisted as well – you guys know I'm all about that high waist life! Perfect for all women! They also have a variety of washes available. I went with the "Brushed Pacific" because I felt it was sleek and versatile. I went with my normal size and they fit perfectly, so I recommend the same for you! These are on TSV through August 4th!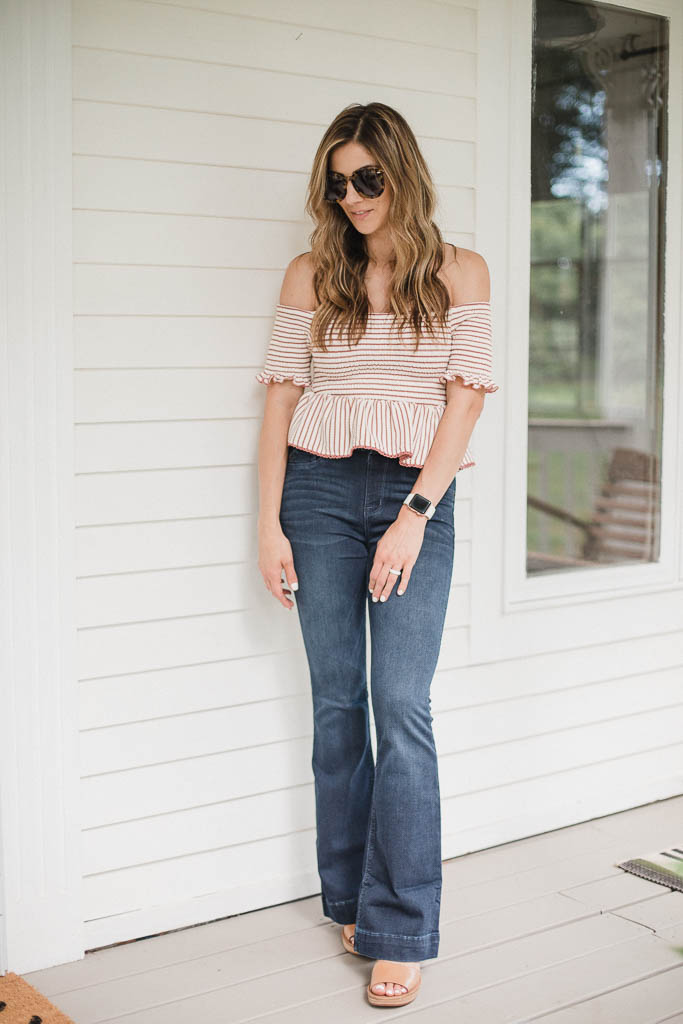 If you're interested in pampering yourself or another special lady, scoop up any of these items now! 🙂