Thank you to Gymboree for sponsoring today's post!
Our kiddos head back to school in the next couple weeks, which means we're getting back into our routine! I find myself getting a bit stressed in the mornings during the school rush, so I try to implement a few strategies to make things run a little smoother. Today I'm sharing some Tips for a Less Stressed Back to School Routine with you!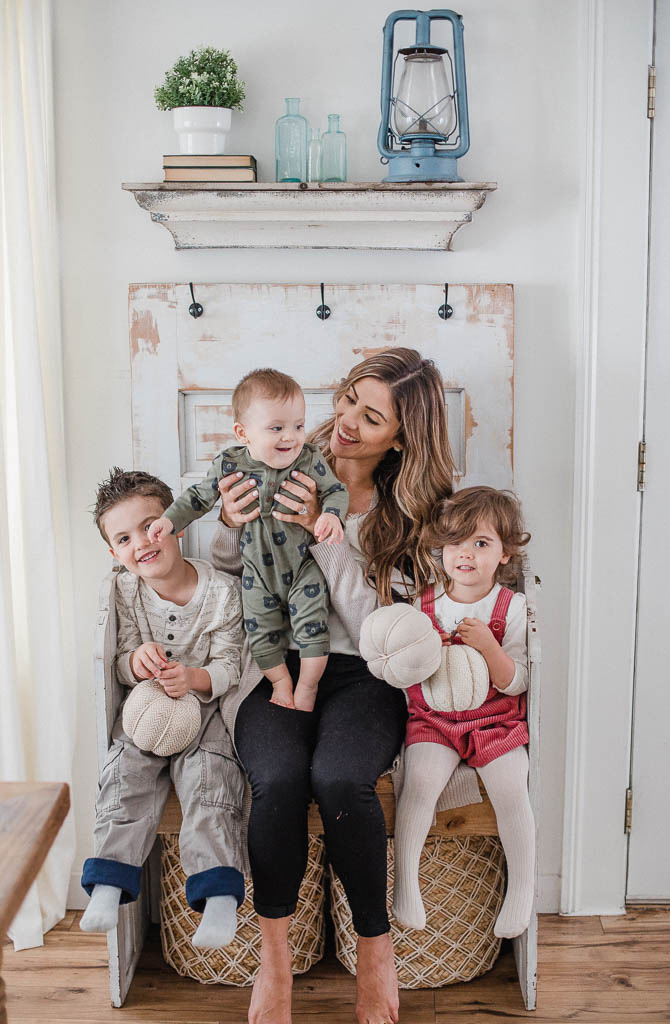 1 // Prepare clothes for the entire week on Sunday.
I started doing this last school year and it REALLY helped streamline things in the morning. I had been getting really overwhelmed every morning (which is no way to start the day!) searching for clothes (is it just me, or does whatever I'm looking for always end up lost when I need it? Laundry struggles), so setting up the kids' clothes for the entire week on Sunday REALLY helped. I put them in little hanging closet organizers so we can easily grab and go. This year, I'm using a plastic bin with labeled drawers with the day of the week for Landon so he can learn what the words look like!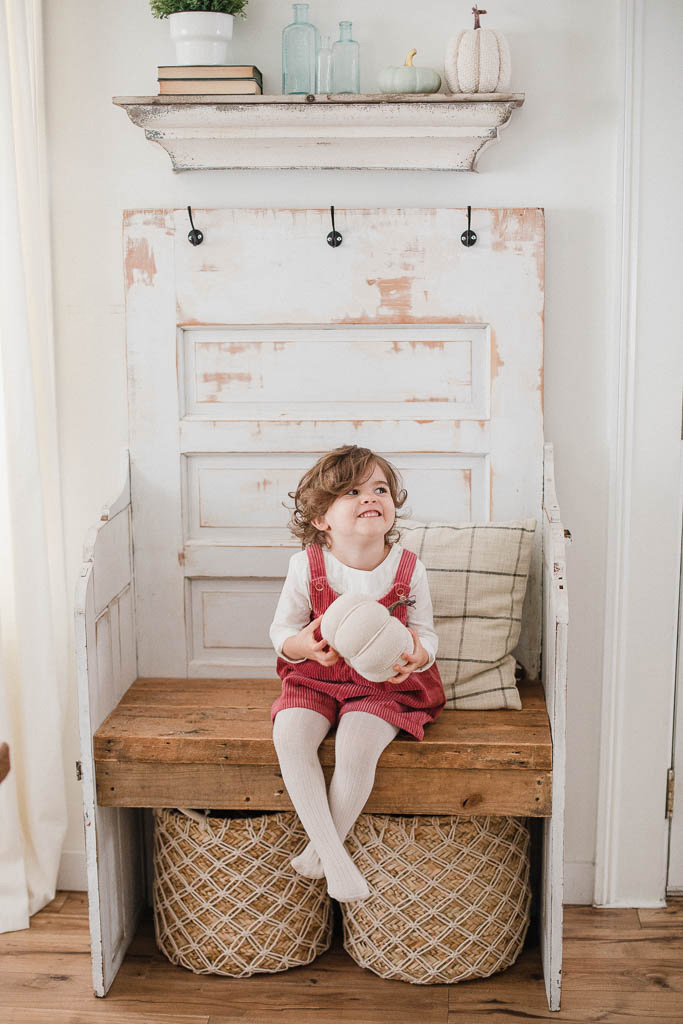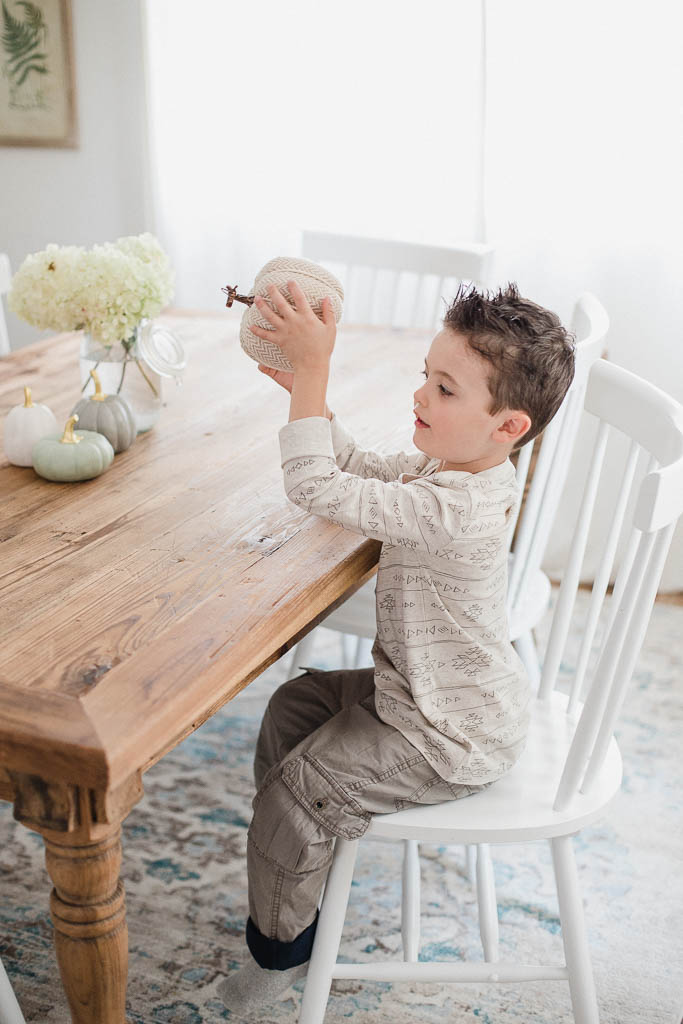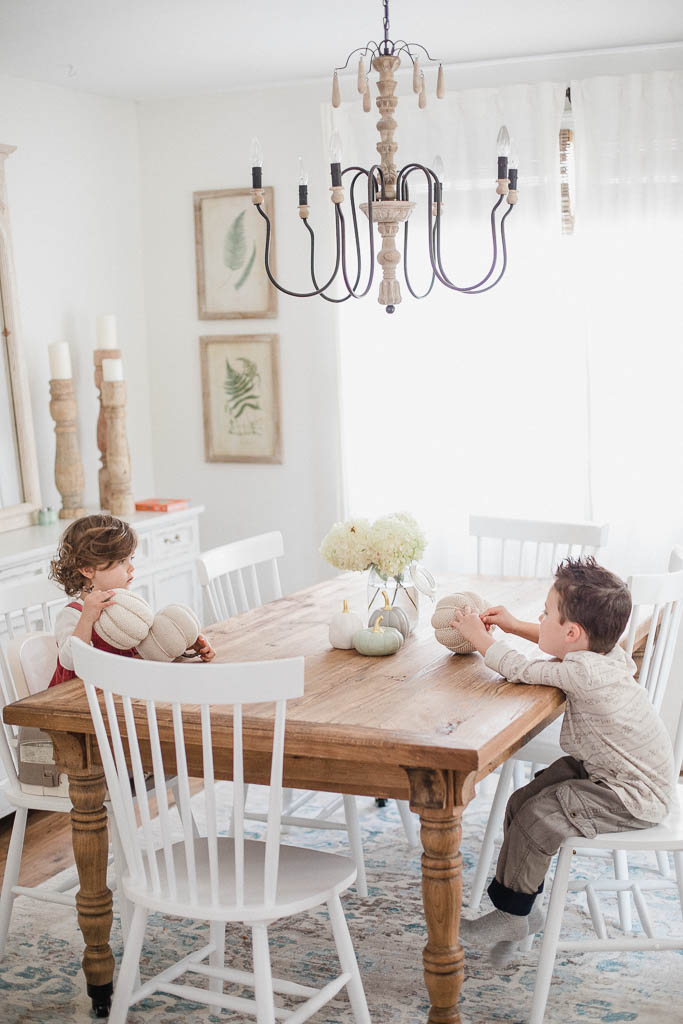 Speaking of clothes, we are loving the fresh take on the new Gymboree line! I love capsule wardrobes for kids, and Gymboree is all about mixing statement pieces with great basics. The quality of their clothing can withstand busy kiddos, and I love the versatility of the new line. They're also incredibly soft, which is so important to me for my littlest guy! I like to purchase great quality basics, and then mix in some fun prints that can be styled multiple ways. It makes outfit planning much easier every week! Gymboree makes this easy because their pieces are endlessly mixable! Their concept behind the new line is Made You Smile, which my kiddos certainly did when they tried on their new clothes!
Noelle is wearing this Crochet Top under this adorable Corduroy jumper. Landon love this Oatmeal Print Henley paired with these versatile Muted Tan Straight Cargo Pants. Austin is in this adorable Bear one piece!
2 // Prep lunches and snacks the night before.
I have our pantry set up so we can easily grab snacks for lunch bags, and every night my husband and I prep whatever they're eating and drinks for the next day! It's really helped cut down on time in the morning. We quickly pack their bags in the morning and go!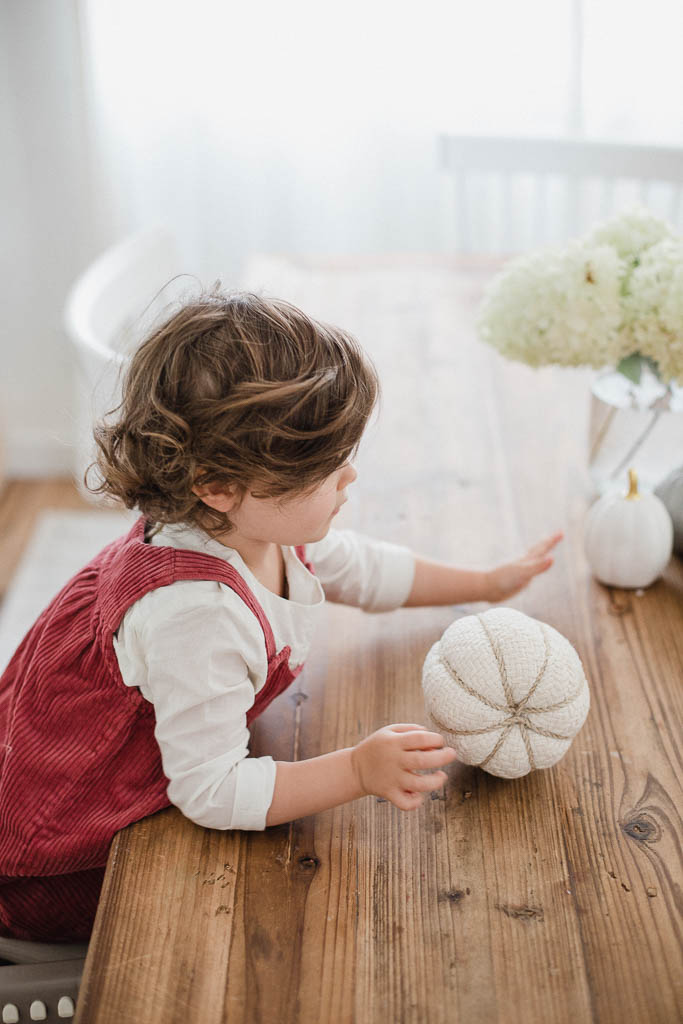 3 // Set up for the next day's breakfast the night before.
This is another thing we found super helpful! We'll prep for breakfast (and set the coffee maker!) the night before, that way everything is ready to go when we wake up. I can bust out eggs, bacon, and toast in 15 minutes tops. The kids come downstairs already dressed with breakfast ready to go! They'll eat, and then have some playtime before school.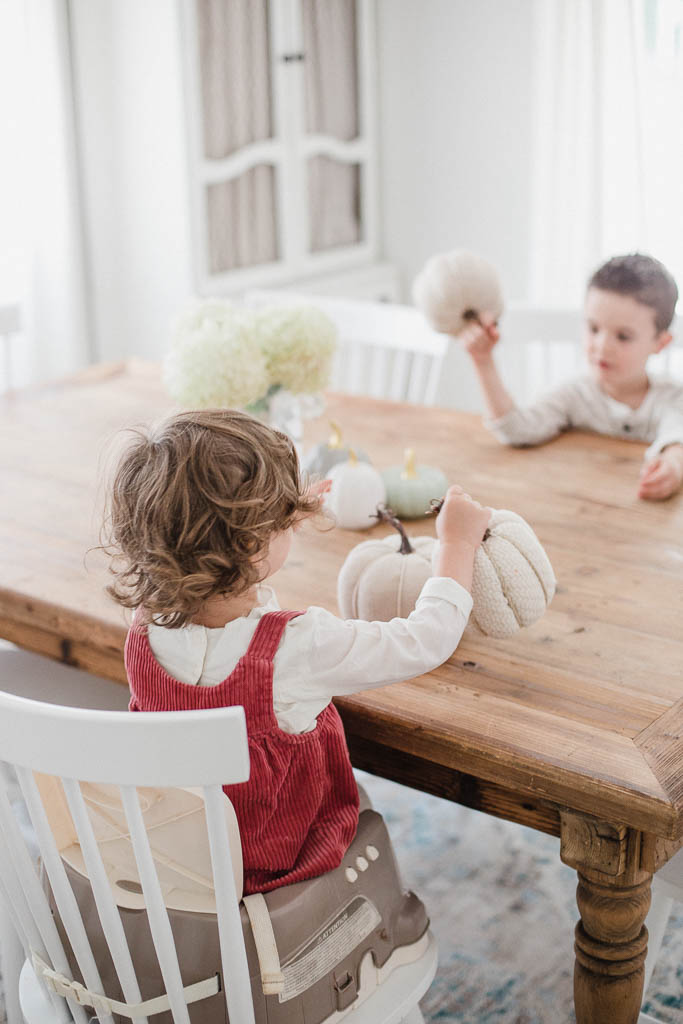 4 // Wake up BEFORE the kids.
I cannot stress enough how crucial this can be, especially for me! Anytime I wake up before my kids, I feel incredibly less overwhelmed, less rushed, and more productive. I'll get myself up, dressed and ready, and then head downstairs to start breakfast. It makes my day go so much smoother.
I'm all about having stress-free and less rushed mornings so we all start the day with smiles on our faces! Do you have any other tips to help make the mornings go a little smoother? I'd love to hear them in a comment below!
You can download Gymboree's Made You Smile app, available in both the Apple App Store and Google Play Store, to shop their new collection! There's a made-to-share Smile Generator the kids will love, and you can enter to win some amazing prizes in their Surprise Sweepstakes! And be sure to check out Gymboree for great fall selections for your kiddos!