Thank you to Kendra Scott for sponsoring today's post!
My grandmother passed away almost four years ago. She was one of my absolute best friends. I have such fond memories of going to the beach with her, swimming in her neighbor Jan's pool, riding the train to Macy's, sneaking MTV/VH1 in her living room with my cousin, her Cinnaburst gum that she always had on hand, and her funny mannerisms that to this day hold a special place in my heart. She had fiery red hair, and always had a pedicure, and had the BEST jewelry. When she passed, I was handed down some of her most cherished pieces.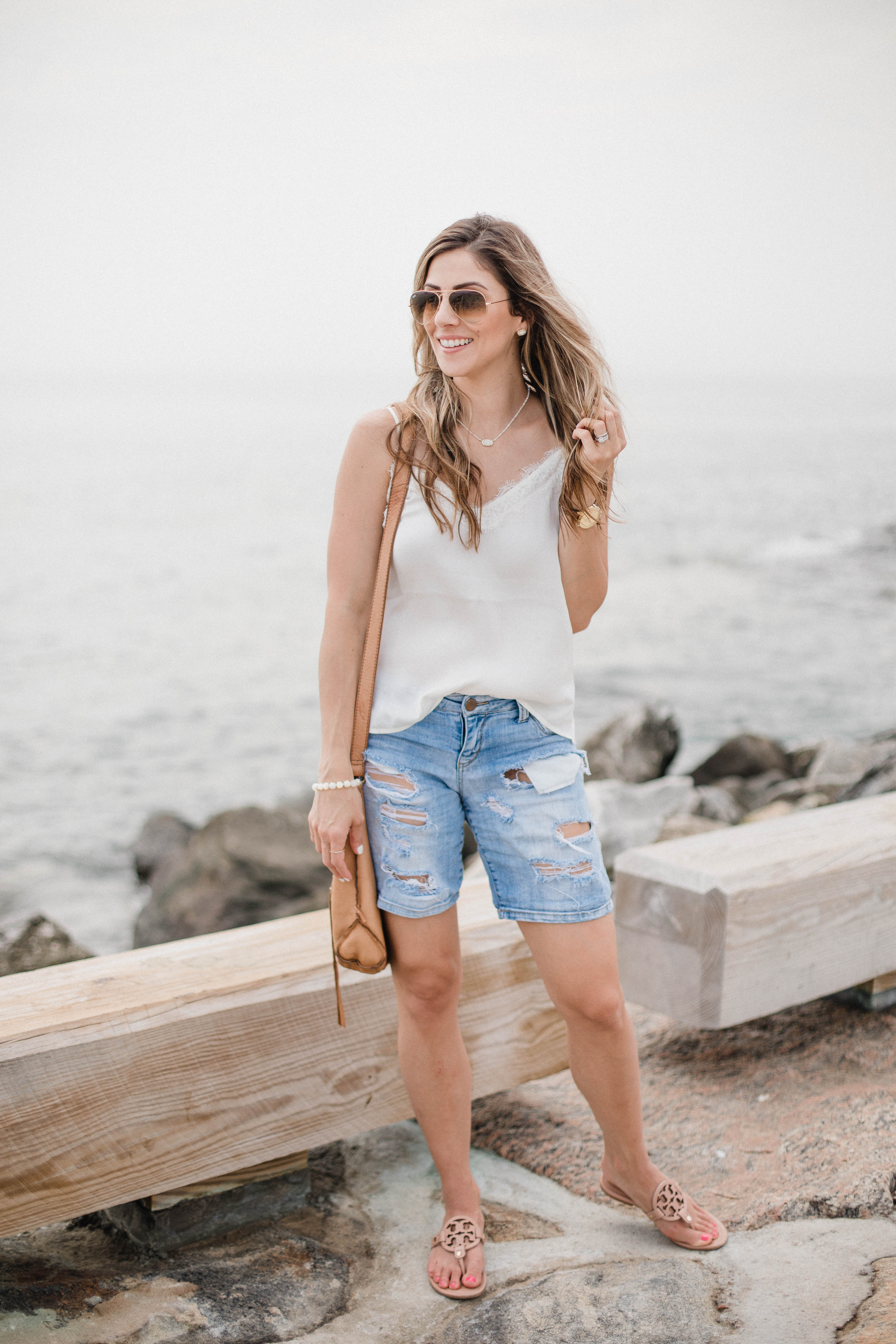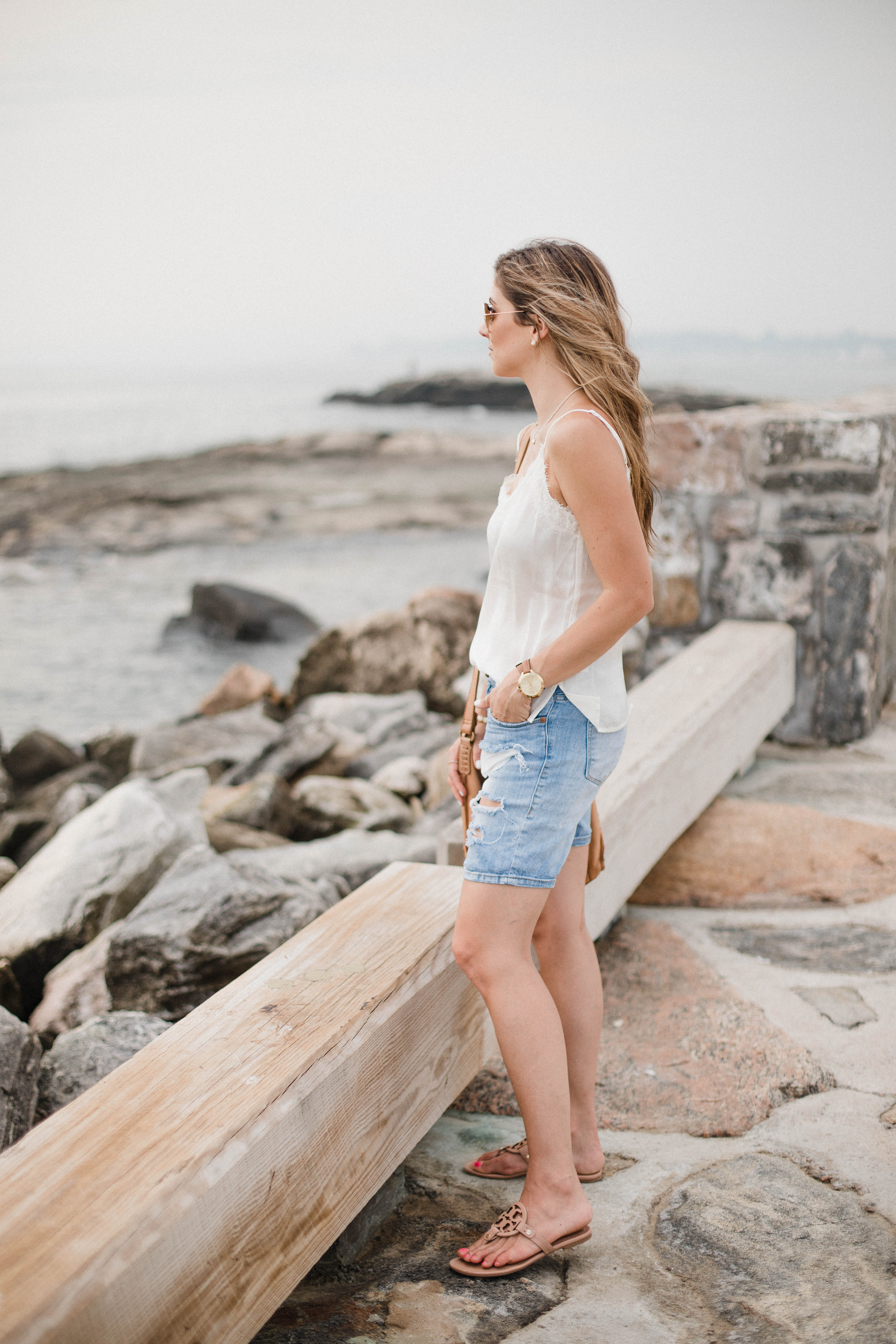 To this day, I have her little makeup bag filled with her costume jewelry in a special place. Every now and then I'll open it up, put some on, and smell the familiar smell of her that still lingers in the bag. It means so much more to me than looking at photos of her. It brings back memories of her wearing each piece and brings me comfort that she's still near.
I truly feel all women should own at least one cherished, treasured, quality piece of jewelry to pass down to their children or someone special in their life. I'm all for inexpensive trendy accessories, but really love the quality of well made jewelry – like my Kendra Scott earrings, necklace, and bracelet for example. My grandmother's collection managed to last her a life time and beyond, and I would love to pass my own down to my daughter, and hopefully her own, someday as well.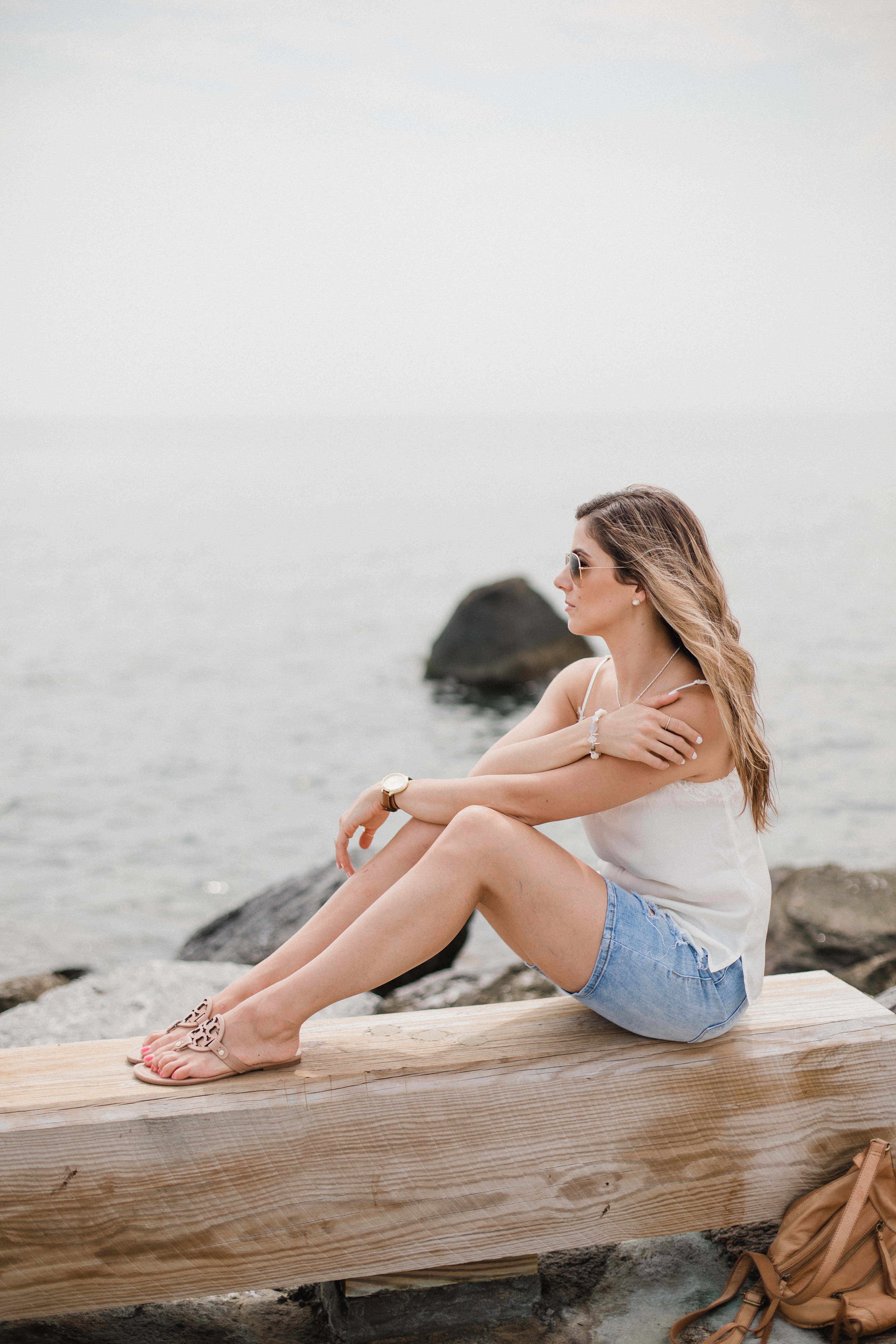 I love that these Kendra Scott Emery Studs are simple enough to be timeless and versatile, and I can picture my daughter trying them on someday (when she's old enough of course!). The matching Elisa Gold Beaded Pendant Necklace and Sadie Stretch Bracelet make a statement without being overpowering, and are again timeless pieces. I love the simplicity of each of them, and that they can be worn everyday. The quality of each Kendra Scott piece will make them last forever, and I look forward to the day I can pass them down to her.
Do you have any treasured pieces you wear that you hope to pass down someday? I would love to hear about them in a comment below! And if you're looking for quality jewelry that makes a statement, Kendra Scott is always a good choice! They also offer free shipping and returns, and offer birthday discounts as well (you know I'm all about that!) 😉 You can shop the items I'm wearing below!
SHOP THE POST