In case you're new around here, last year I was one of several winners in Annie Selke's Rug Design Challenge. My rug design took the top spot in the challenge (thanks to YOU for voting!), and since then we've been in the process of completing the rug to have it available for purchase this fall! It is a honor to be alongside some of my favorite home decor bloggers during this process, and I'm excited to say the end is in sight!
The rug itself has come a long way in a year's time, and you can read about the changes we made to it right here. It was hard to make these decisions (it gave me a taste of what designers must go through when they create products of their own!), but I'm confident with the decisions I made…especially now having seen the rugs in person!
My rug samples arrived a couple of weeks ago and I'm so thrilled to share them with you today! They look EXACTLY like my design…it literally gives me butterflies seeing something I designed and drew by hand in my home.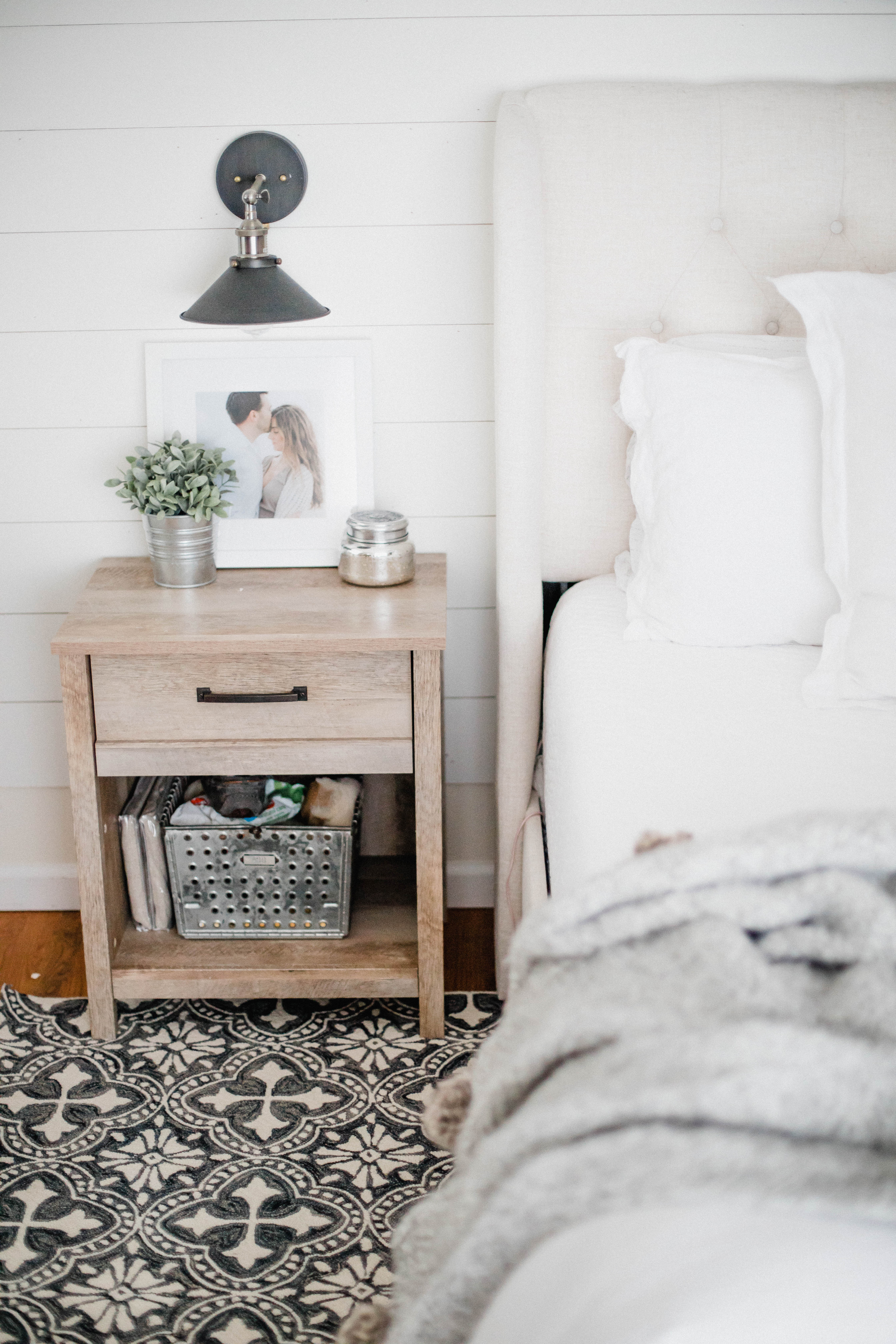 I designed this rug with the premise that I would be using it in my own home. I envisioned where they would both be located, and had certain details in mind like functionality and how easy it would be to clean. I've yet to roll out the lighter version of the rug, but I'm loving how the darker pattern is looking in our bedroom! It adds such a nice contrast with our linen bed frame and white bedding.
I'll keep you updated on additional details, but just wanted to give you guys a peek into how things are looking! They will be available on the Annie Selke website SO SOON, so stay tuned!!!!