Thank you to ECCO for sponsoring today's post!
I love a good pair of boots and heels as much as the next girl, but when it comes down to it, my go-to shoe is a good sneaker. I love the comfort and versatility they offer, and they're always used the most with my wardrobe. Today I'm sharing the best casual sneakers for comfort with you if you're looking to invest in a quality pair for your fall wardrobe.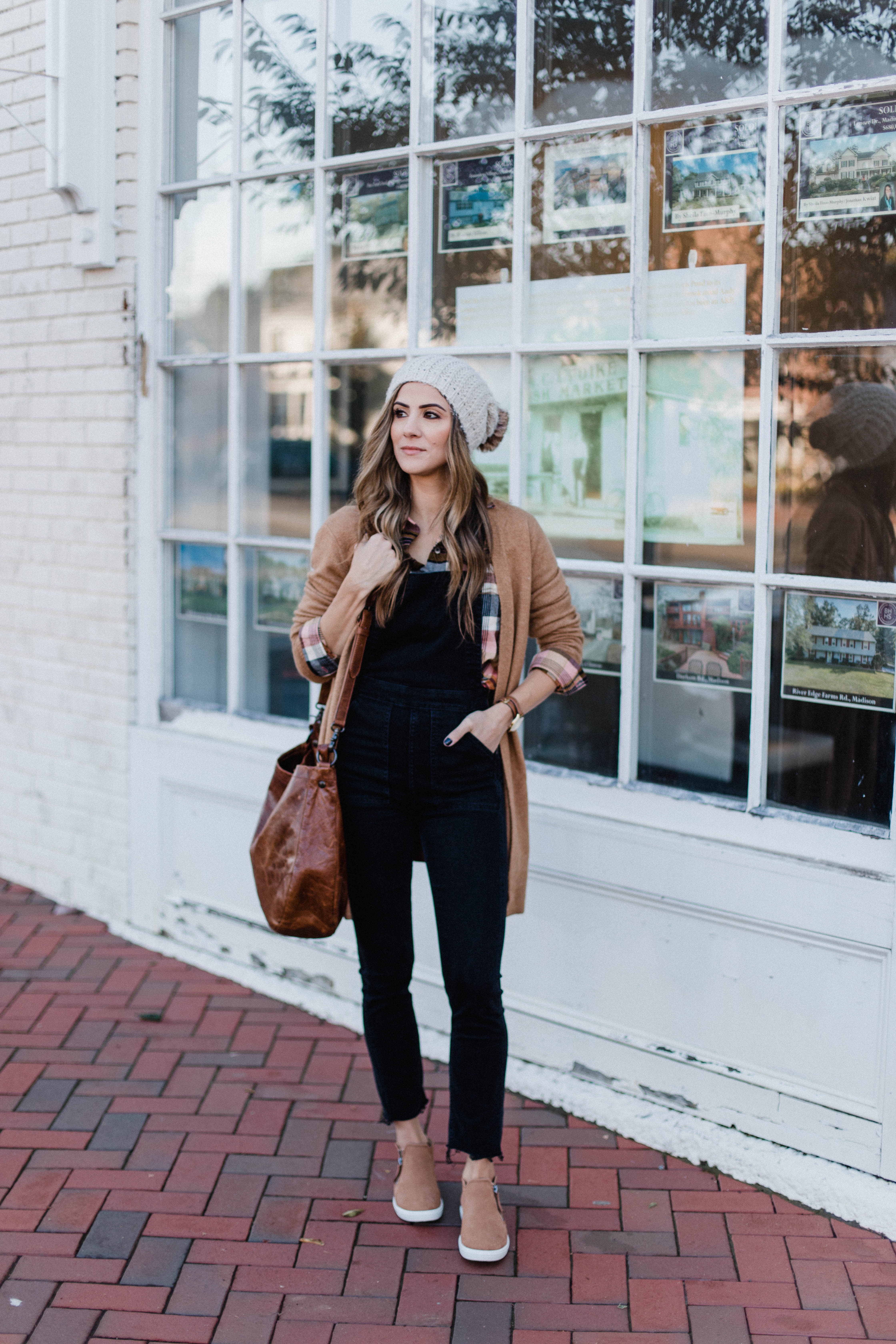 I have a variety of sneaker types, but I love this bootie style shown here. Their leather material and zipper detail makes them a little more sleek and less "sneaker" looking. I also love the warm light brown color of these, which is perfect for fall. I can style them a variety of ways, including these overalls, jeans, jogger pants, and more.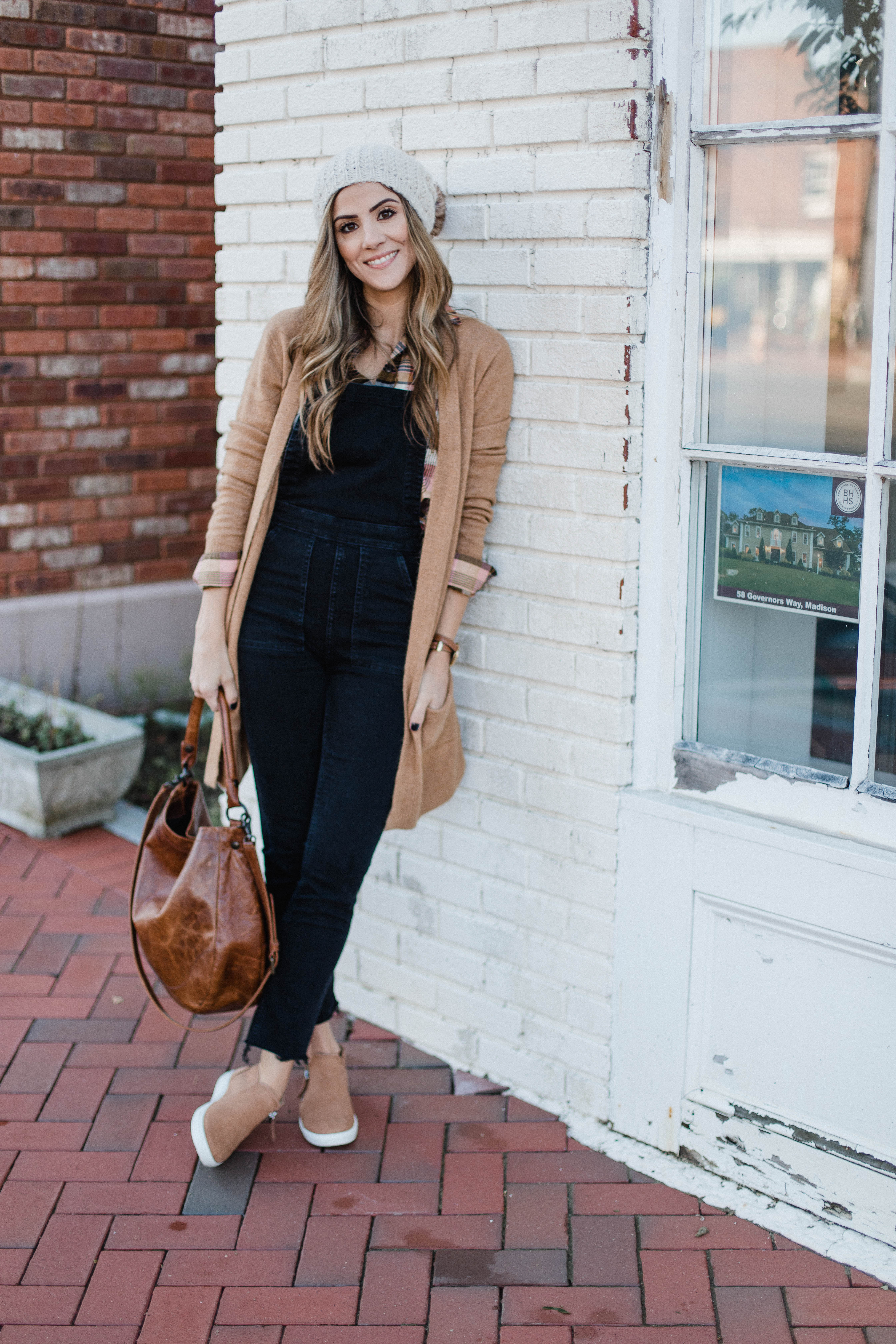 I love having a nice sophisticated sneaker in my wardrobe, like the SOFT 7 Low Bootie from ECCO. I purchased my first pair of ECCO sneakers when I found them on significant sale this past summer. I was so impressed with how comfortable they felt on my feet when I initially tried them on that I immediately scooped them up.
ECCO sneakers are specifically designed for comfort, and promote relaxed walking. I can wear these sneakers all day without my feet hurting at all – perfect for a mom running after her kiddos or if your job requires you to be on your feet! They slip on easily and comfortably, too! Their price point is a bit higher, but you're investing in quality and comfort. I highly recommend if you're someone who's on your feet all day!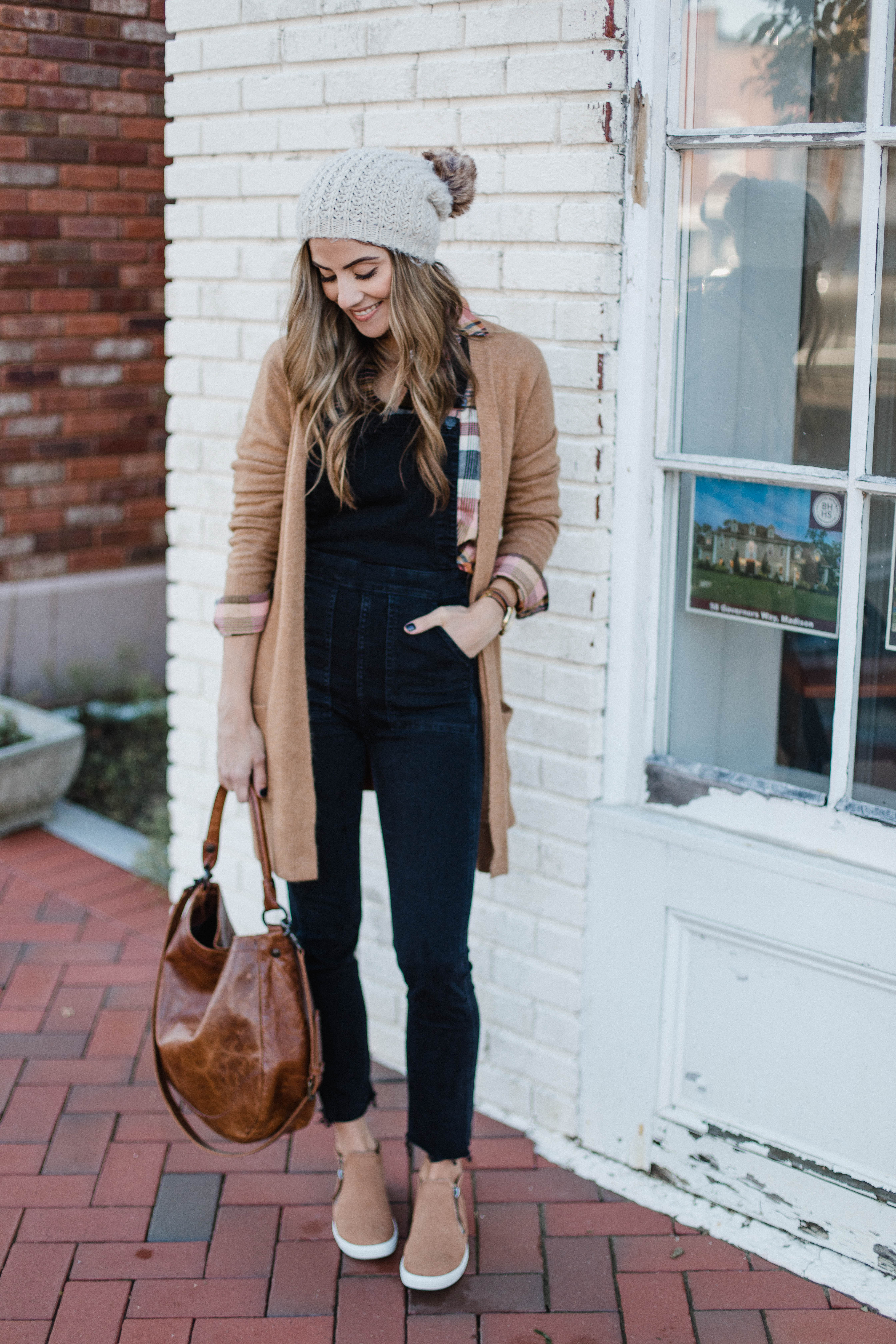 You can shop more of ECCO's beautiful line of comfortable and casual sneakers right here. I'll be living in these this fall!
SHOP MORE CASUAL SNEAKERS