Thank you to Kopari for sponsoring today's post!
I've shared frequently on here that I switched to natural deodorant over a year ago, and have kept things that way ever since! I mentioned doing an armpit detox prior to switching, and had many questions how to actually do it! Today I'm sharing How to Detox Your Armpits with a step by step guide and video for you!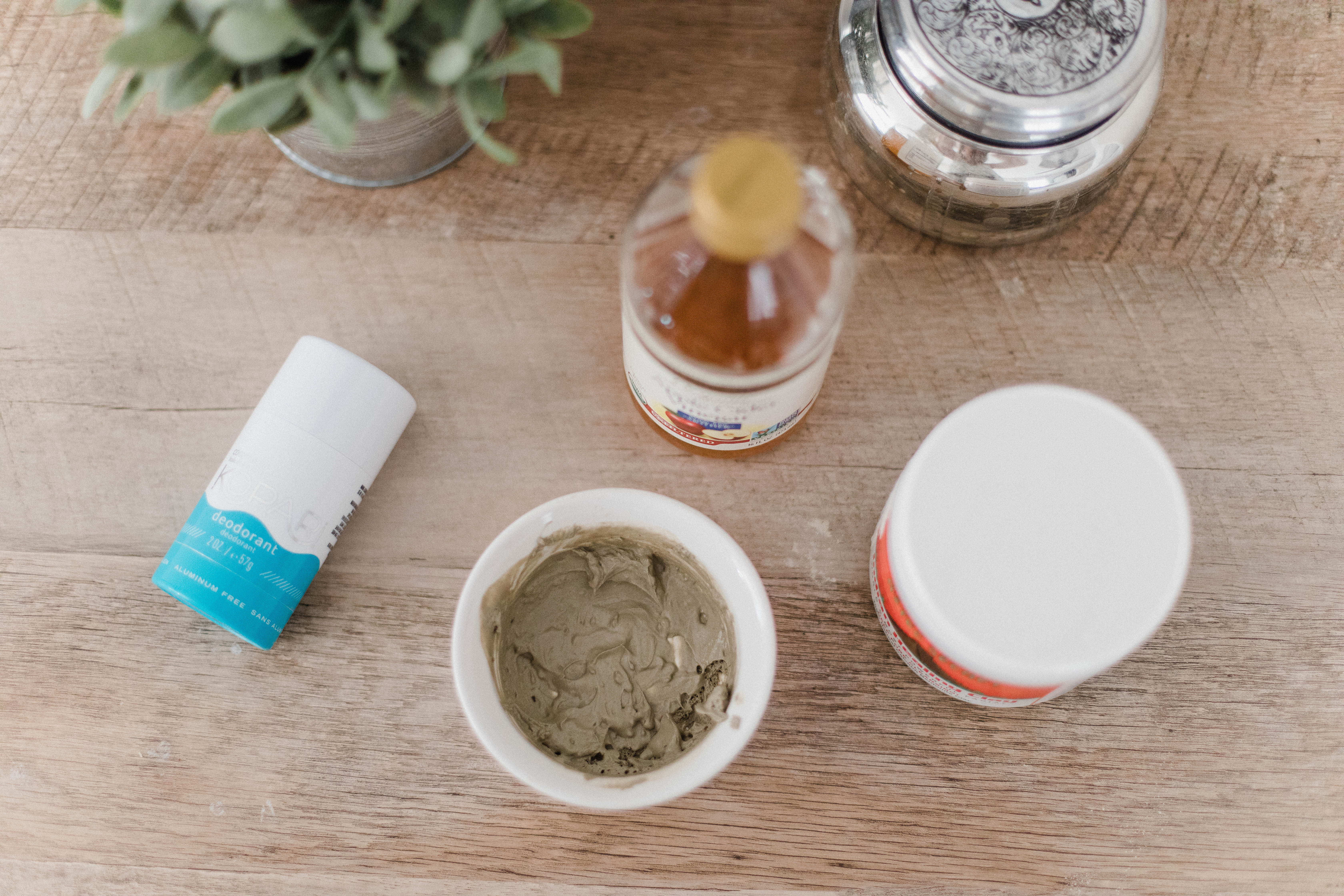 I started feeling uneasy about using chemical deodorant when I began researching what exactly is in deodorant. I felt uncomfortable knowing all of those ingredients, especially Aluminum, were so close to my lymph nodes and breast tissue. Aluminum, found in other deodorants, blocks your sweat glands and prevents you from sweating. And while this might SOUND good, it's actually bad – sweating is the body's natural way to expel toxins daily! That build up cannot be good for our bodies. #TheTruthStinks!
I had also read it's important to detox your armpits to remove all of the toxins from the chemical deodorant before switching to a natural one, which is was prompted my "detox" journey. Detoxing has helped cut down on smell, sweat, and the longevity of my natural deodorant (since I smell less – no need to reapply!). I currently detox about once a month, I personally feel, has really helped my body adjust to natural deodorant!
Here's how you detox:
Ingredients needed: Bentonite Clay, Apple Cider Vinegar, a small bowl, a plastic spoon.
Mix equal parts clay mask and ACV in a bowl and mix with a plastic spoon (per the instructions on the clay packaging) until it forms a paste.
Apply to your armpits and wait 20 minutes.
Rinse off with warm water (mask will harden and become a little flakey! I typically do this lying down).
That's it! You can do this as often as you feel necessary, but again I do this about once a month. It's REALLY helped!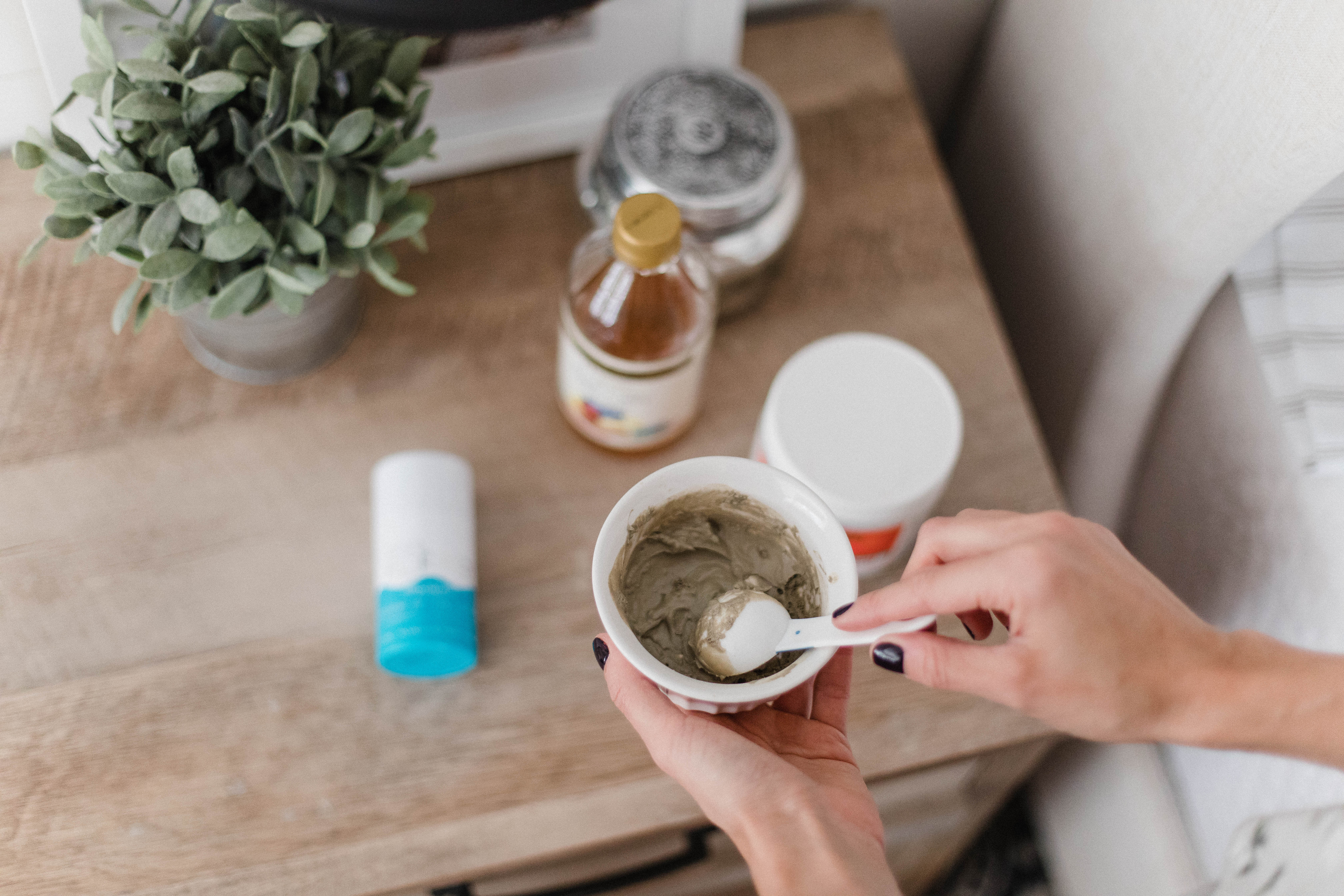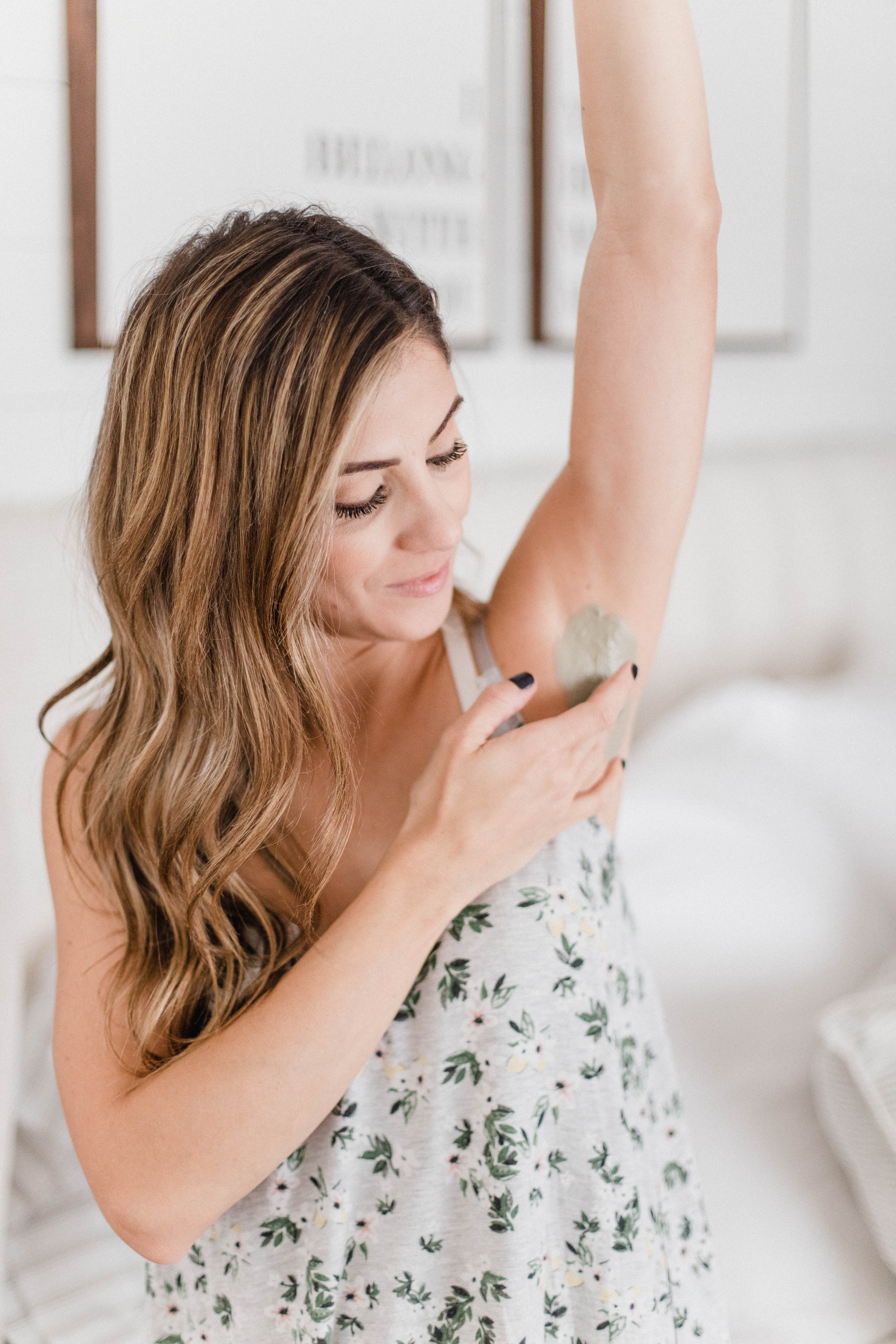 I've been trying out Kopari's Coconut Natural Deodorant for the past couple of months at your request! I was intrigued when I spotted the product, especially because I love the rest of the Kopari line (I posted about them before here). I have been REALLY impressed with their natural deodorant because it leaves NO white residue, glides on clear, and has a light coconut scent. Kopari's Coconut Natural Deodorant is aluminum, baking-soda, Paraben, silicone, and phthalate free. It's 100% plant based, and actually works with your body's functions to help with odor reduction. It also won't stain your clothes!!! It's key ingredients are coconut oil, a 100% plant based active, coconut water, and sage oil.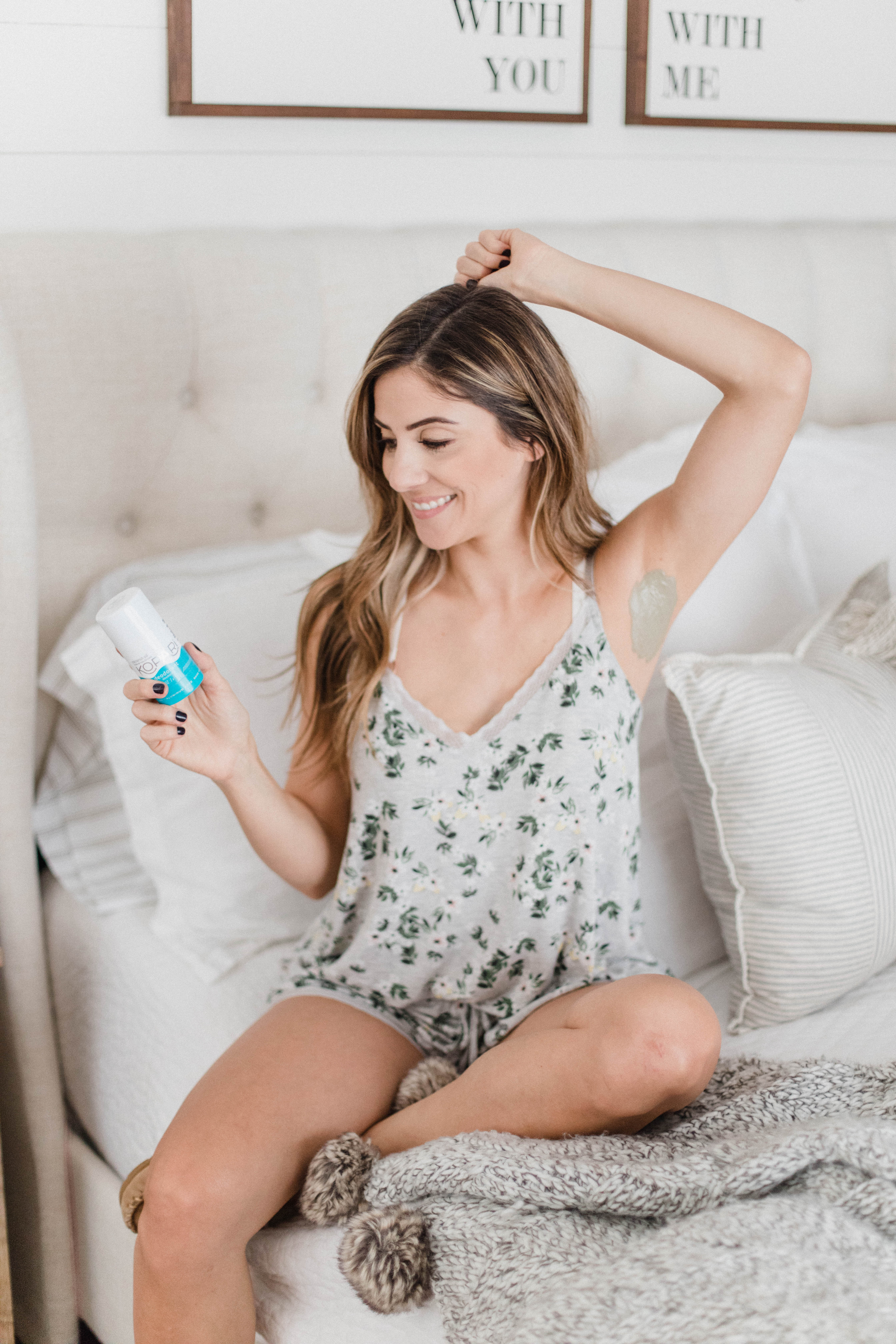 Kopari's Coconut Natural Deodorant has received some accolades like Allure's 2018 Best of Beauty Award and the Clean seal at Sephora. They have over 1K 5 star reviews, too!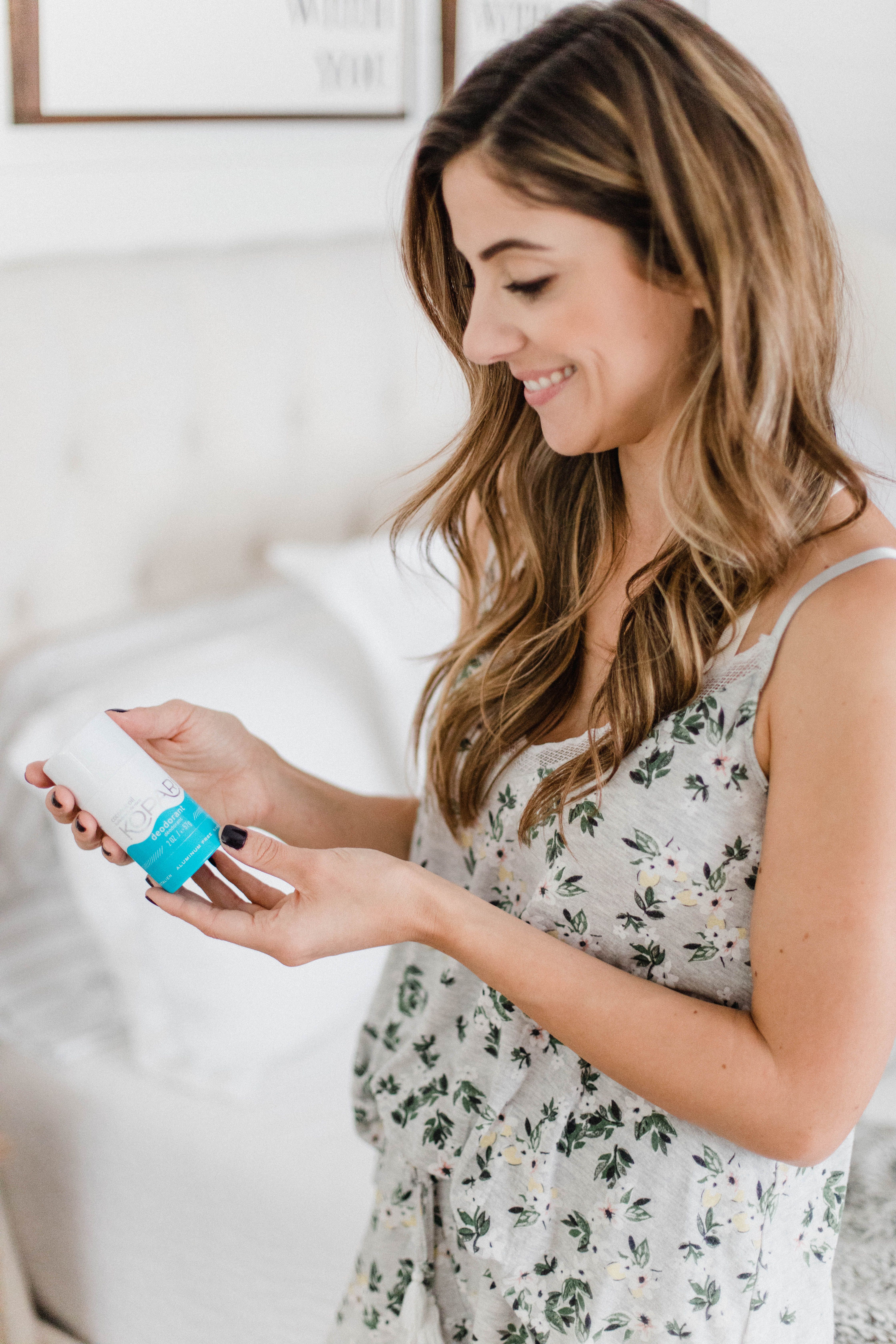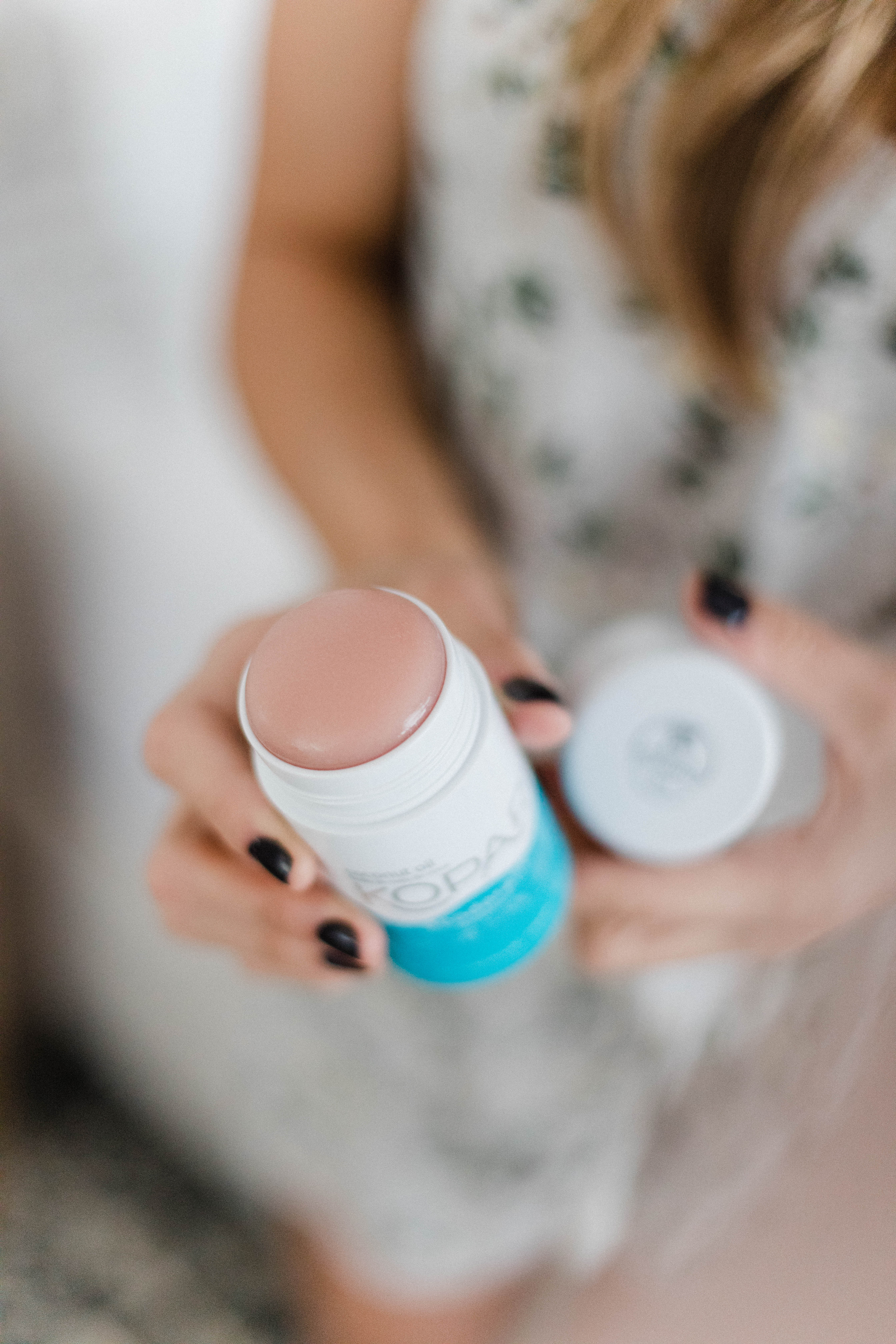 Kopari has more great tips on the armpit detox process right here! If you're looking to make the switch, I highly recommend scooping up Kopari for yourself! You can get 25% off your first purchase of deodorant or deodorant monthly subscription using the code LaurenMcBride25. You can shop for it right here! I hope you love it as much as I do! 🙂
SHOP THE POST