I've mentioned frequently on here that cooking just isn't my thing. We cook at home every night, but it often feels like a grueling task that I just don't enjoy! That's why I'm all for kitchen gadgets that make things a little easier (with minimal pots and pans involved!). Today I'm partnering with Ninja to share a Ninja Foodi Review with you!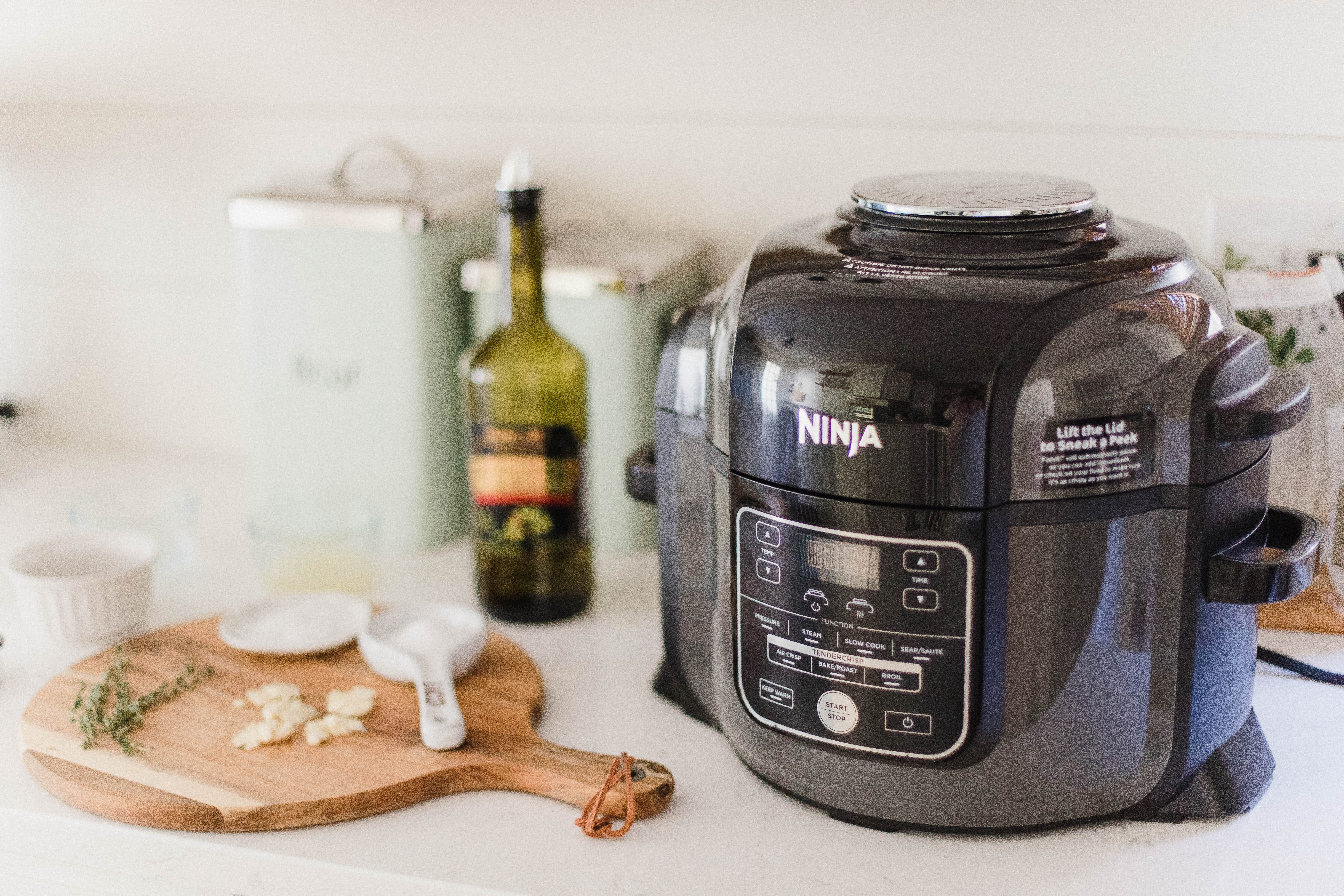 The Ninja Foodi is a pressure cooker and air fryer in ONE. The Foodi has two lids, which makes it unique – a pressure lid so it can function as a pressure cooker, and a crisping lid that will air crisp, roast, broil, and dehydrates using Tendercrisp Technology! I was really intrigued when I heard about the product because while we LOVE pressure cooking, I always feel like I have to be selective with what we're cooking or things lose their texture. So when I opened the Foodi recipe book and saw I can roast a whole chicken golden brown in around 40 minutes, I had to give it a shot!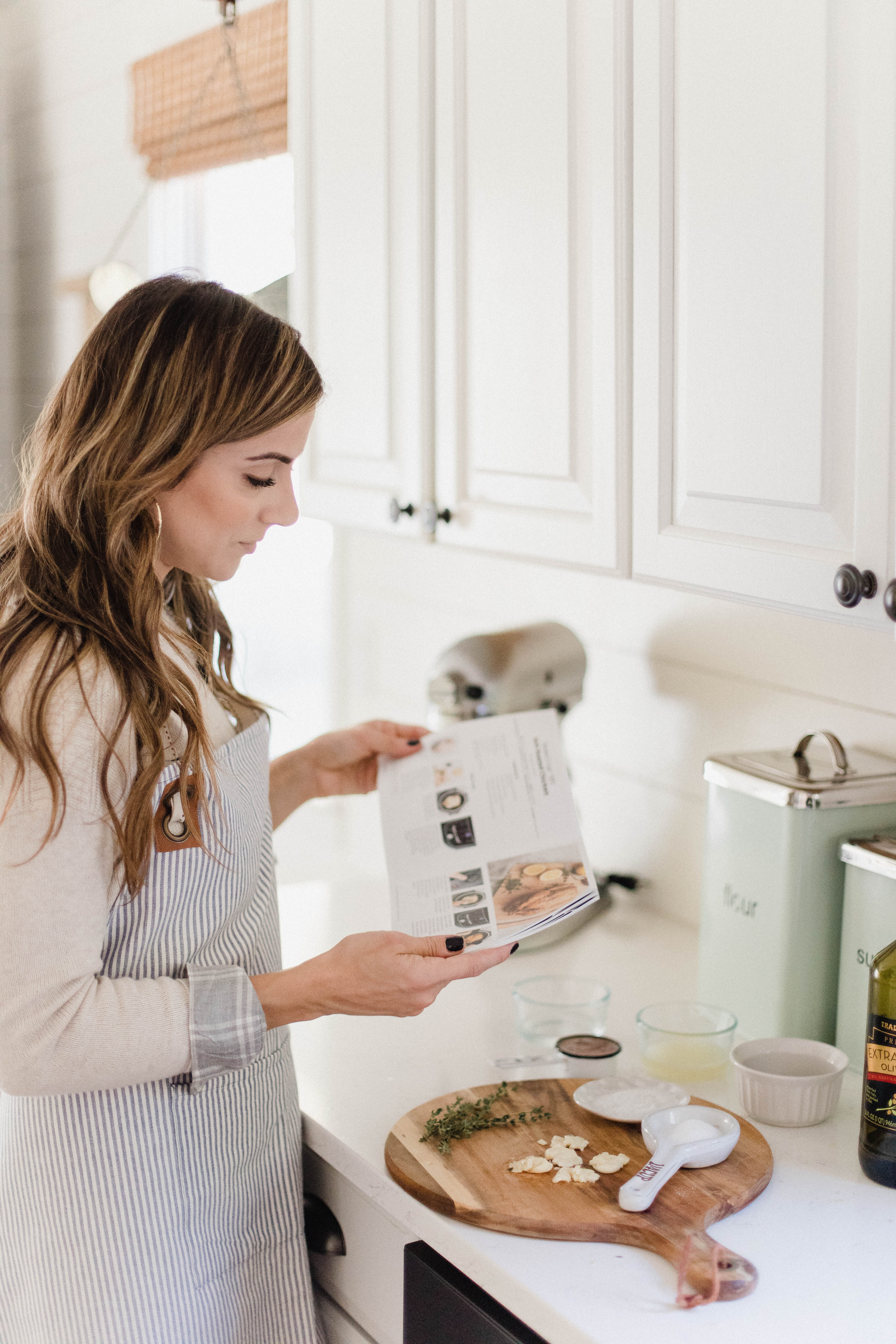 We frequently pressure cook whole chickens because I use them for chicken soup. The texture always ends up a little rubbery (I actually prefer it in a slow cooker), so I was intrigued to see how the Ninja Foodi compared. The recipe was super simple to follow (and paleo friendly!) and had minimal ingredients. It took us very little time to prep and get the bird ready to go!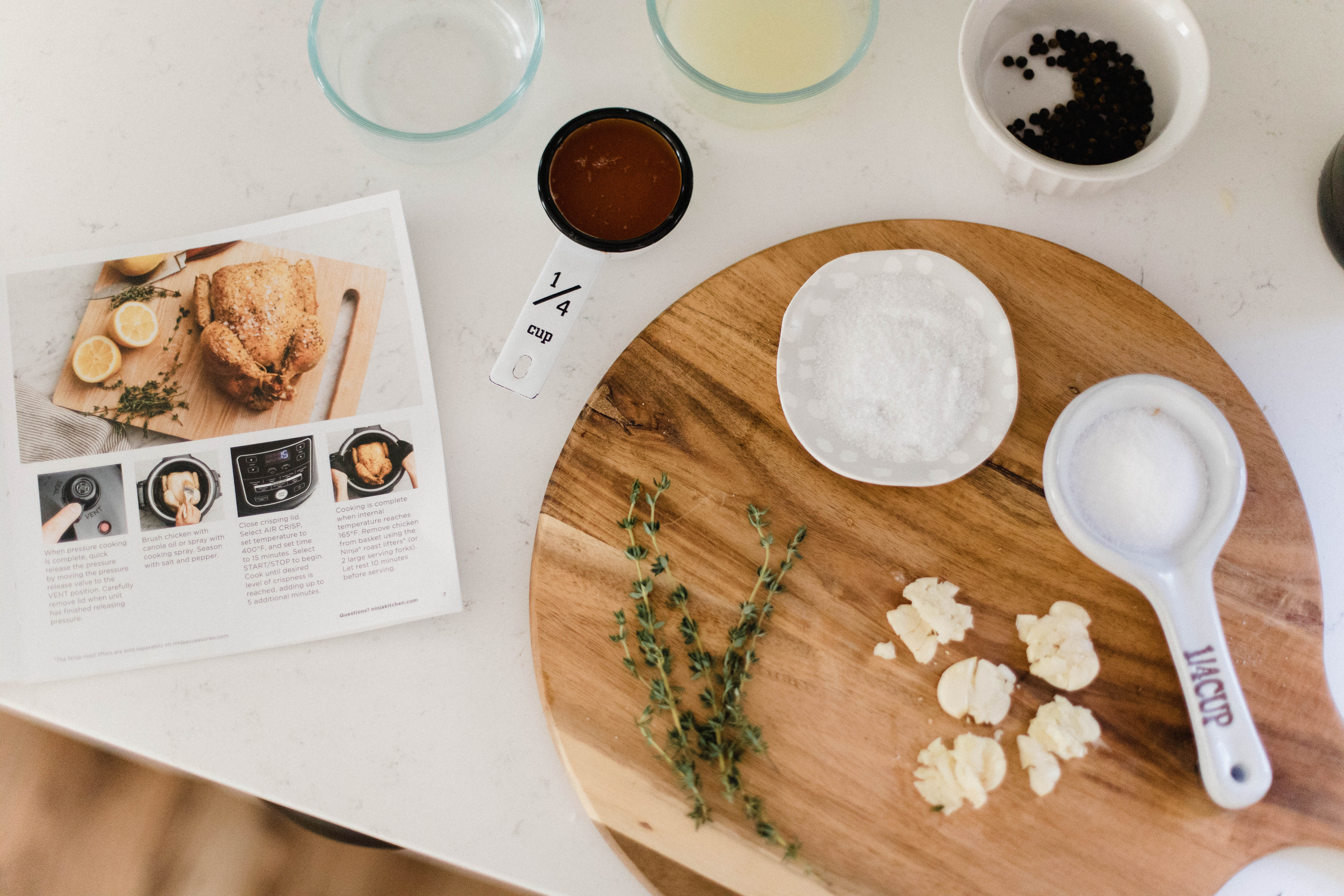 We placed the chicken in the Cook and Crisp basket per the instructions, which sits right inside of the pot. We attached the pressure cooking lid and set the time per the recipe book. I was actually surprised at how quickly the Foodi came to pressure, and the entire whole chicken was cooked in just 15 minutes!
After we quick released the pressure (again, per the instructions), we removed the pressure lid, coated the top of the chicken with some oil and seasoning, and closed the crisper lid to cook for another 15 minutes.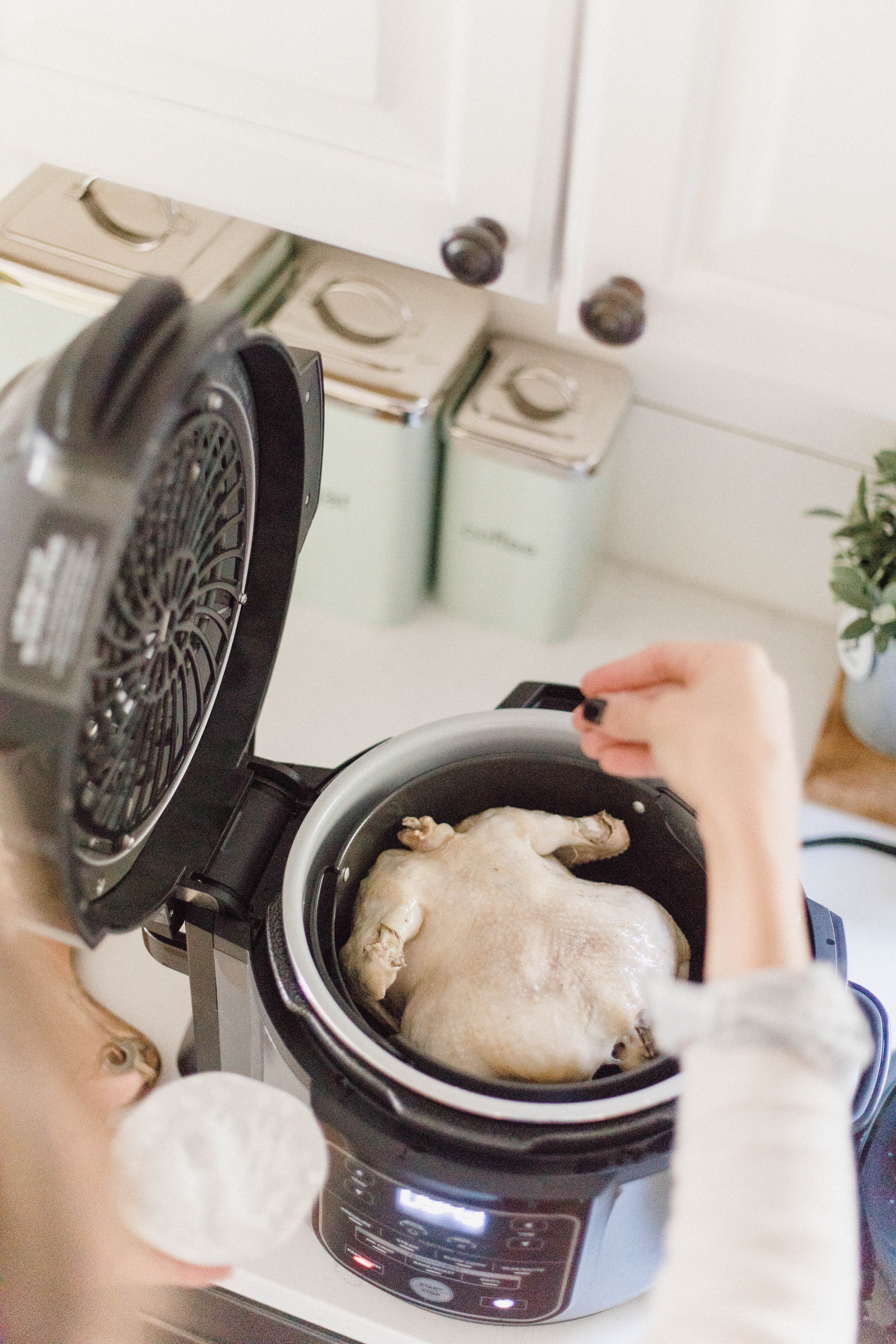 I could NOT believe the golden brown finish when it was done!! The chicken was crisped to PERFECTION, and fell off the bone when we cut into it. I've never had that experience with a pressure cooker before. Even my husband, who frequently uses a pressure cooker to make chicken to top our lunch salads with, said he was impressed at how much better the Foodi performed. Plus, it's user friendly, which is an added bonus!
The taste test was the icing on the Ninja Foodi cake. My almost 3 year old has been going through that suuuuuper picky eating phase where she basically wants nothing but cucumbers dipped in ketchup (yes, you read that right, and yes it makes me want to puke too) and she had THREE servings of this chicken. Call it a fluke, but we all agreed that it was absolutely delicious! I'm actually excited to try the Ninja Foodi out again for some of our favorite recipes and a variety of new ones (I told my husband we need to try buffalo wings!). It was insanely easy to use, took very little time, and I was able to throw everything in one pot (hello, minimal dishes!).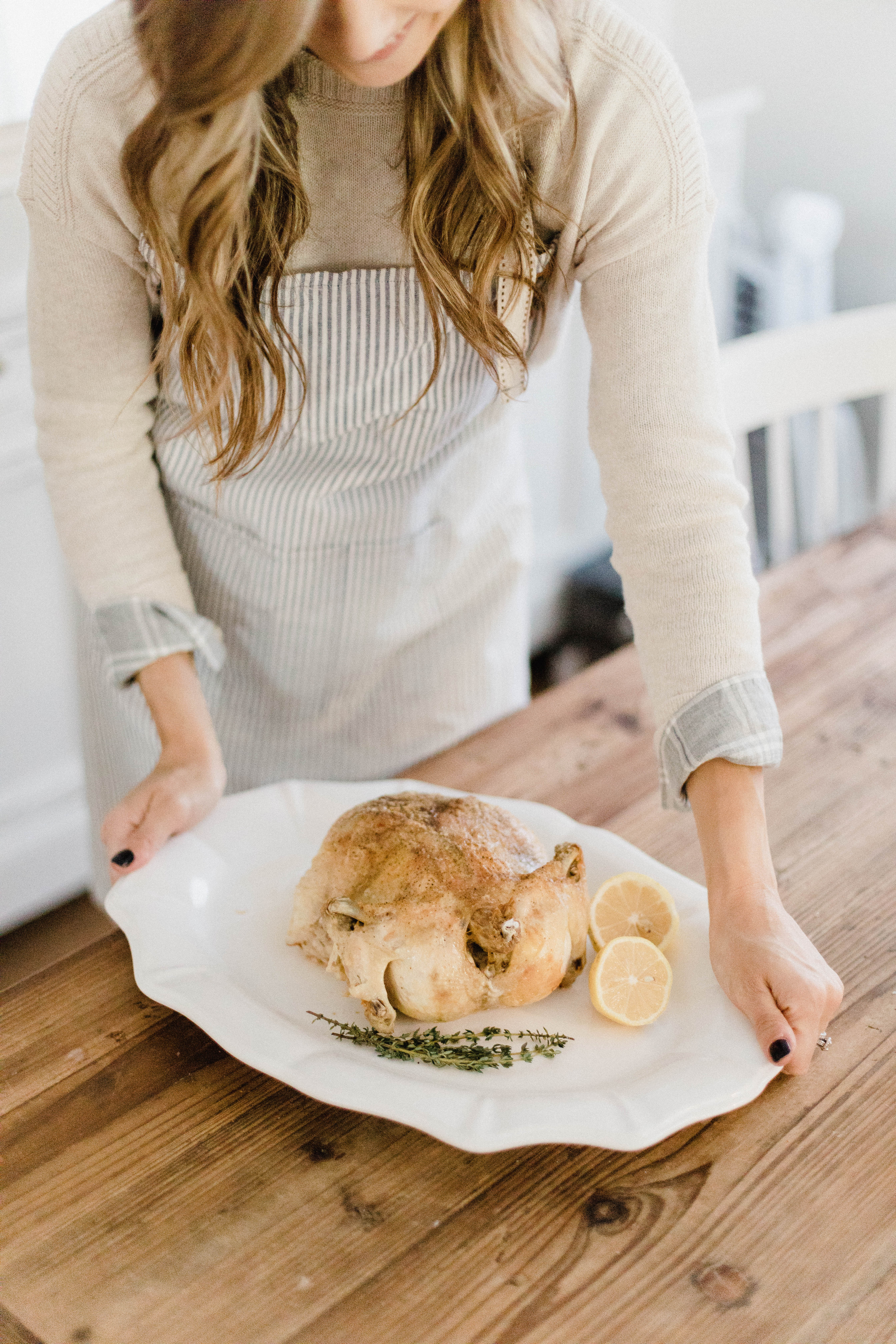 The innovative design of the Ninja Foodi has won me over in just ONE use, and are looking forward to using it more in the future!
Thank you to Ninja for sponsoring today's post!