I recently shared on Instagram stories that we were switching out the LED lighting in our home. You guys were amazed when I showed the coloring difference between the old lights and the new lights – our kitchen cabinets literally looked like they had been repainted! Since then we've been slowly changing them out room by room. Today I wanted to share our recent lighting update to the dining room so you have a reference if you're looking to do the same!
I absolutely love our dining room. It's not big at all, but I love the cozy charm and elegance it holds. This chandelier fits the space perfectly, and I love the contrast of wood tones and black metal. This was one room we had yet to switch out to LED lighting and still had traditional candelabra light bulbs. It's bright during the day, but the traditional bulbs definitely cast a yellow color when they're turned on at night. Here's a before shot of the room with the lights on – you can see how yellow it makes everything!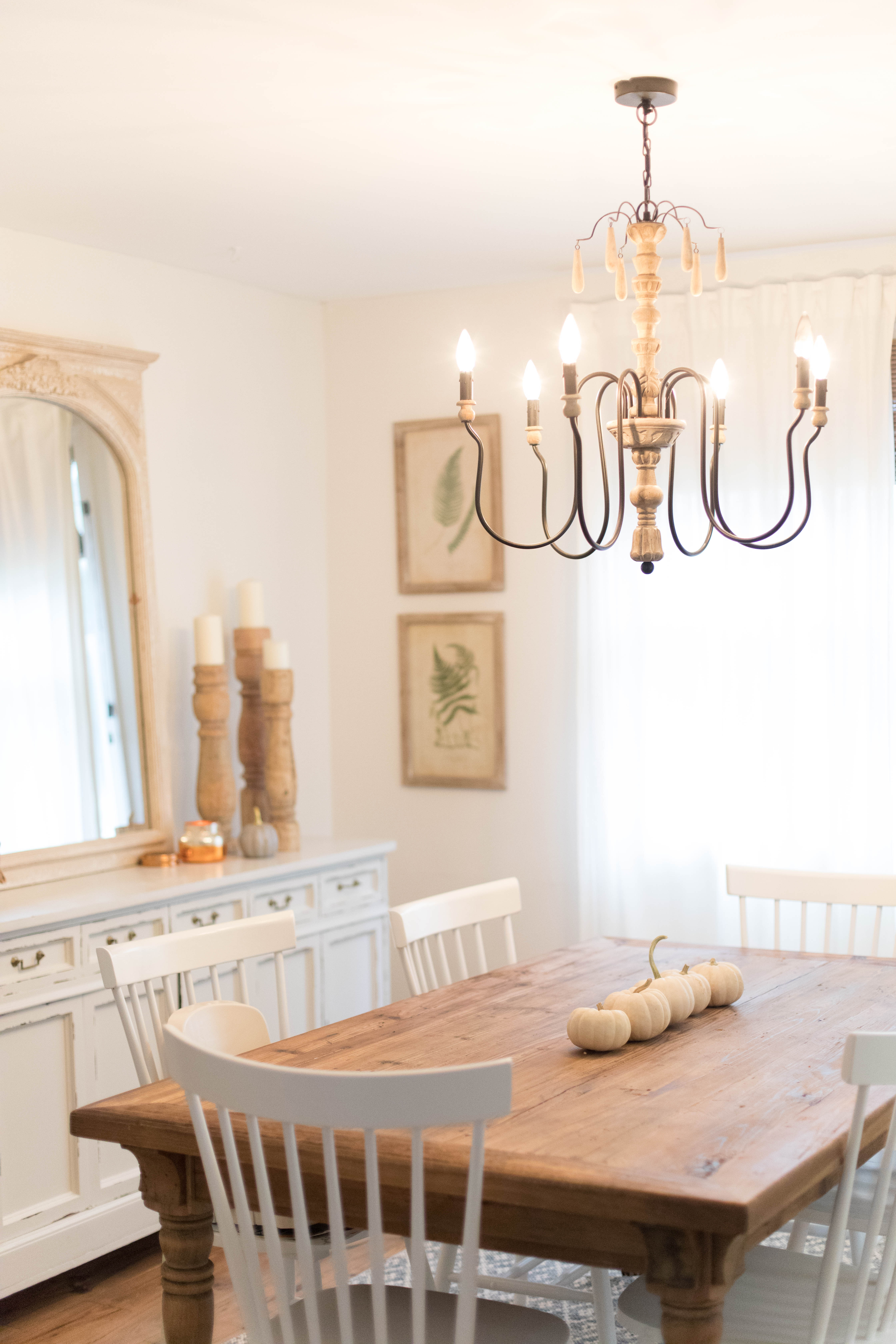 My husband came across these Cree Lighting candelabra bulbs during his most recent trip to the lighting department at The Home Depot (he's an electrician!). I had just asked him if they made LED candelabra bulbs, so he scooped them up for us to try! He's used Cree Lighting for recessed lights in the past, but had yet to try this style of bulb.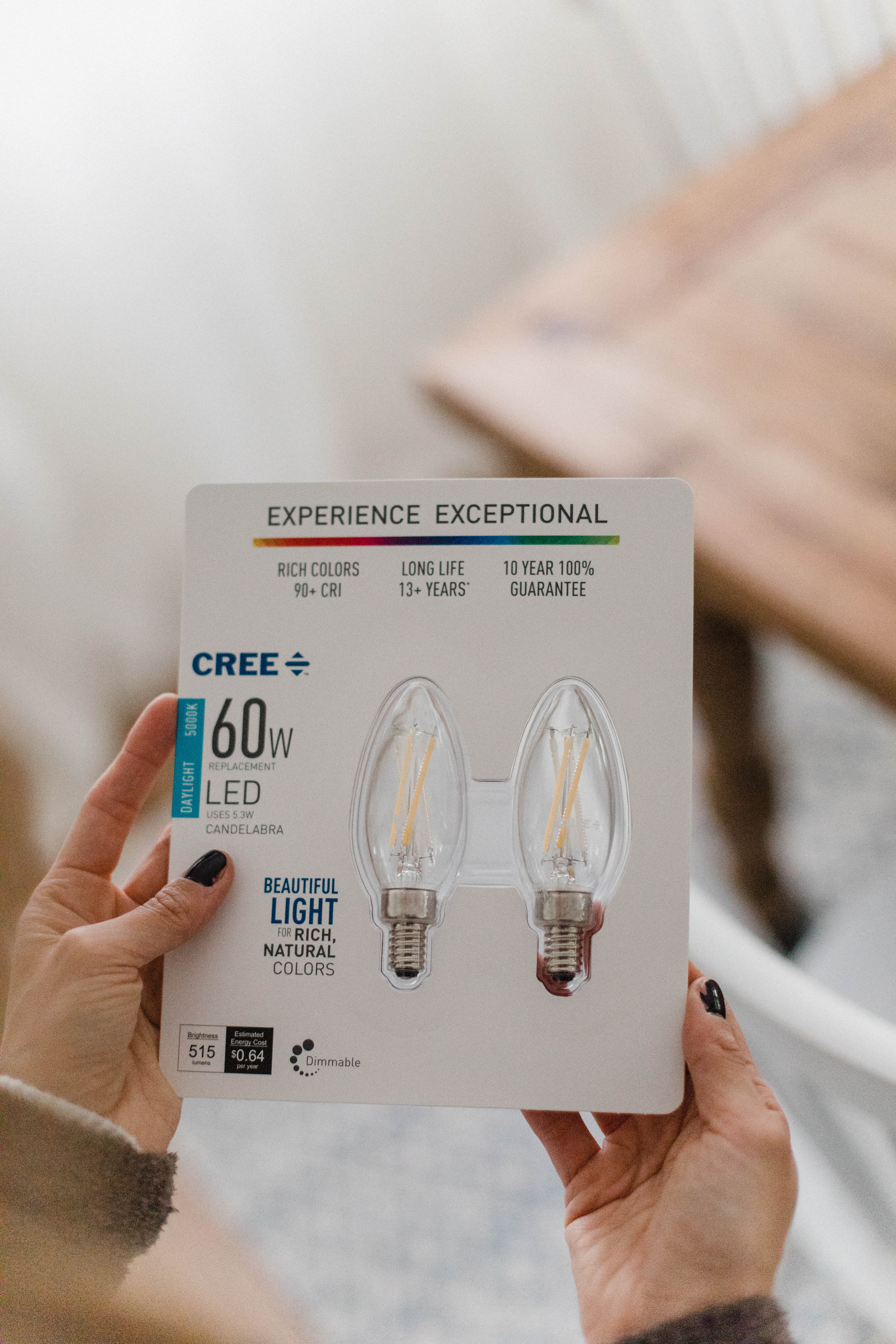 We tried out the 2700K and the 5000K, but opted for the 5000K because it's closer to natural daylight. Check out the difference between our old light bulbs and the Cree bulbs!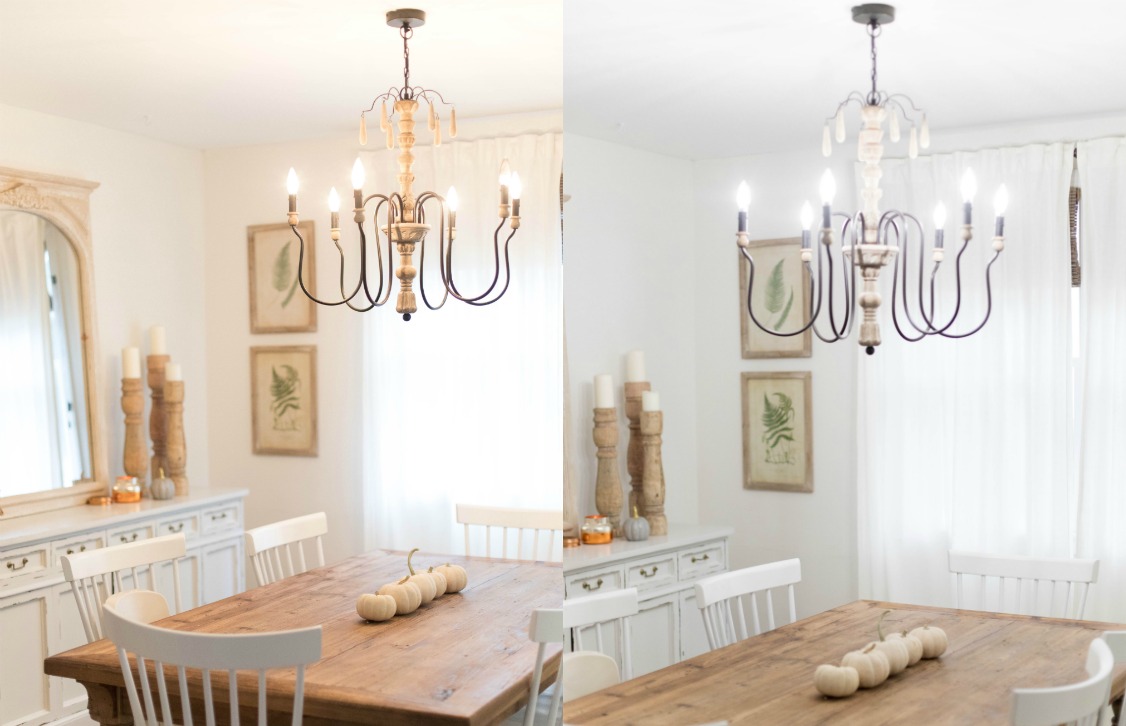 These lights are BRIGHT. REALLY BRIGHT. But they're also dimmable, so my husband is installing a dimmer on the light switch (something we've also been meaning to do!). I like the dimming option because we can have a little mood lighting around holiday dinners!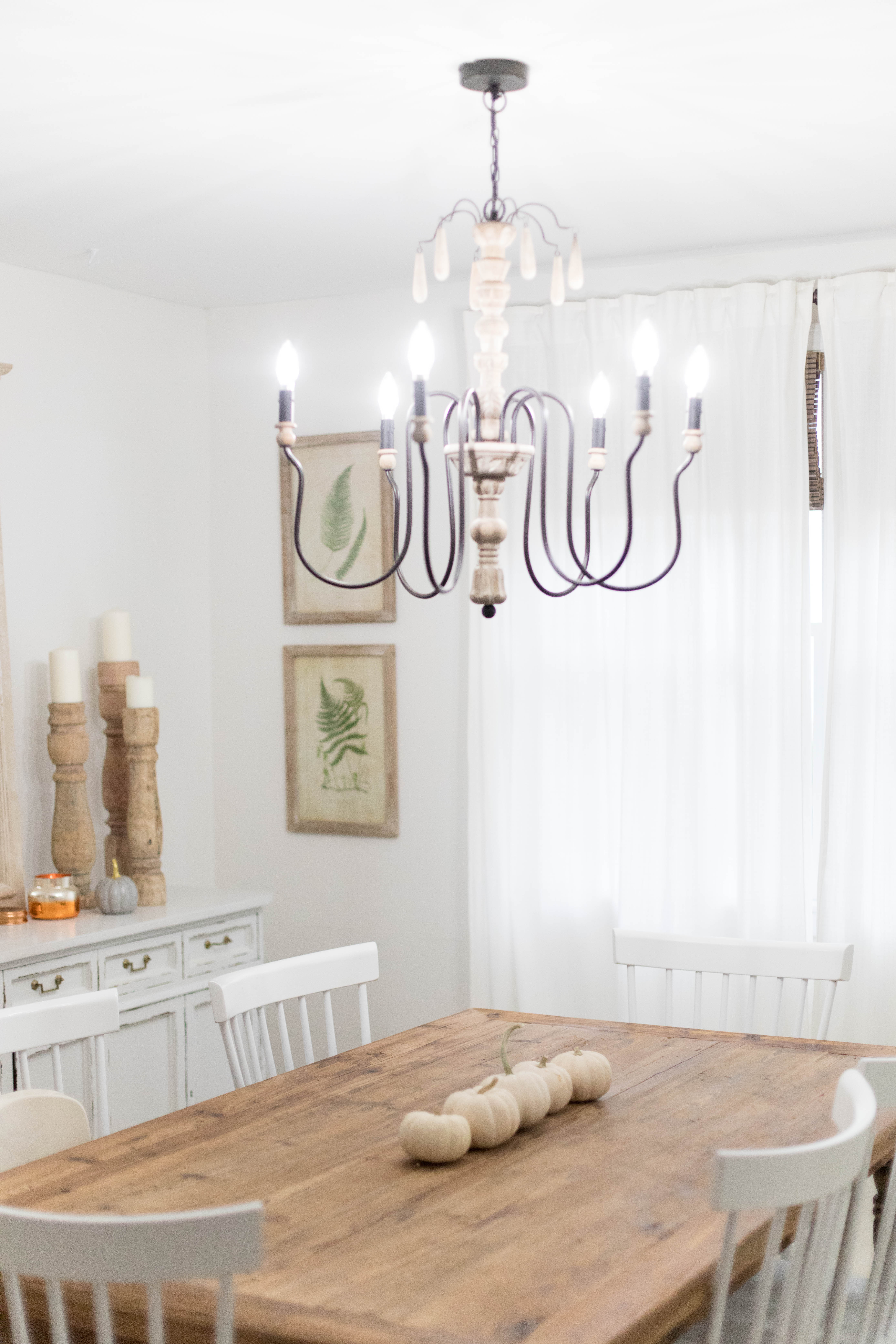 I'm blown away by how much better the lighting looks in this room, and love that it's energy efficient as well (cuts down on electric costs!). Cree's LED bulb delivers high CRI light that makes colors, decor, and skin tone appear more vibrant, rich, and natural. Cree is actually the leader in high brightness LED lighting, so they're perfect for areas you want more light or if you have high ceilings. Their pricing is competitive, too, so you aren't breaking the bank for high quality! Switching out your current light bulbs with Cree LED Lighting is quite literally the EASIEST and most cost effective way to give your room a new look!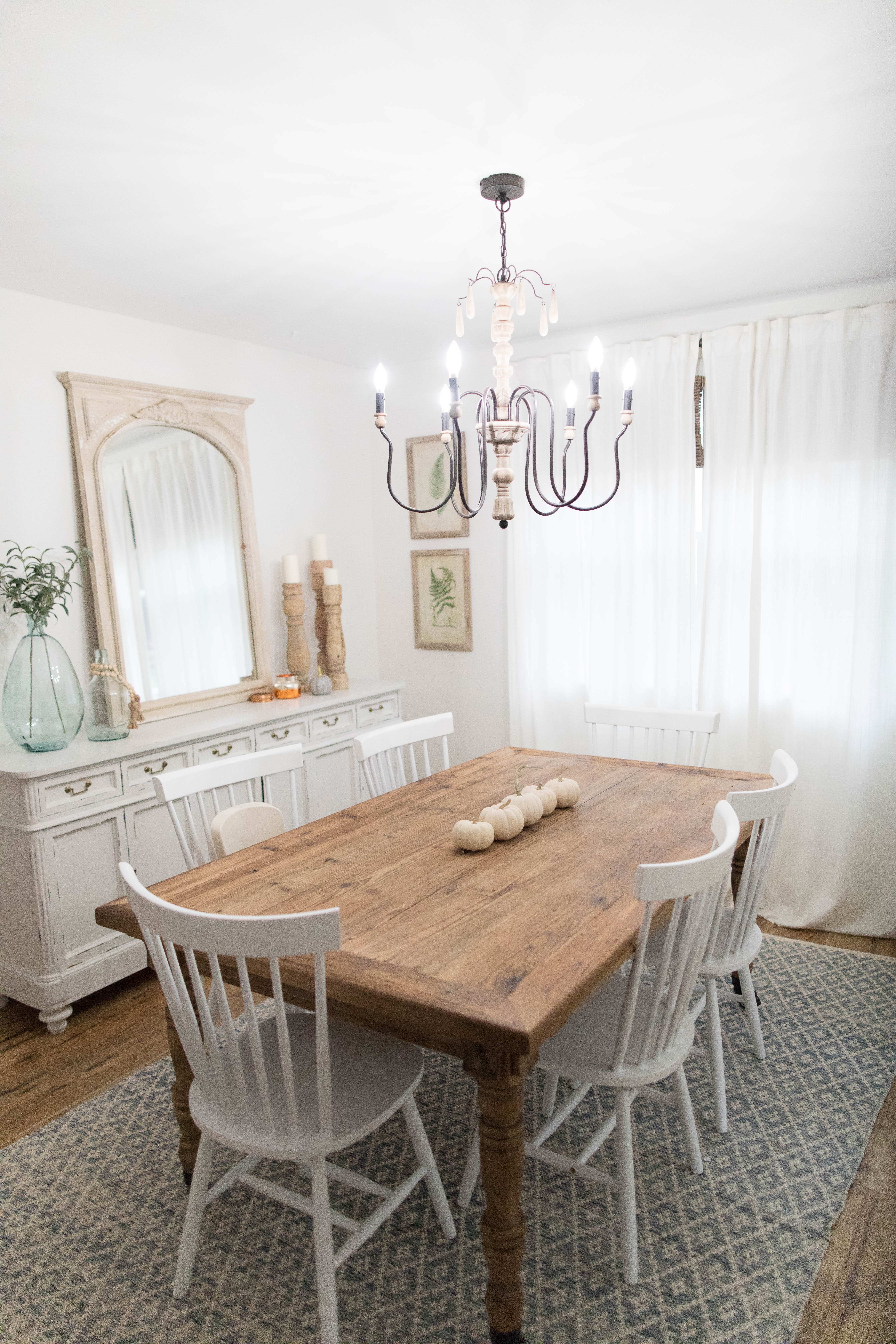 You can pick up Cree LED Lighting at your local Home Depot! They have a variety of light bulb types to fit your needs. Seeing the difference is giving me the push to switch over the rest of the house!
This is a sponsored conversation written by me on behalf of Cree. The opinions and text are all mine.