Thank you to LOFT for sponsoring today's post!
I tend to gravitate towards jeans, black jeans, and black leggings in my wardrobe but recently wanted to branch out a bit. At my most recent visit to LOFT, I came across the most amazing pair of plum colored pants that were buttery soft and SO comfortable. Pants you can actually move in! I was hesitant to purchase because colored pants are a little outside of my comfort zone, but I pulled the trigger because I wanted to expand my wardrobe a bit. I'm glad I did, and today I'm sharing with you the ONE tip you need to style colored pants just incase you were hesitant like me!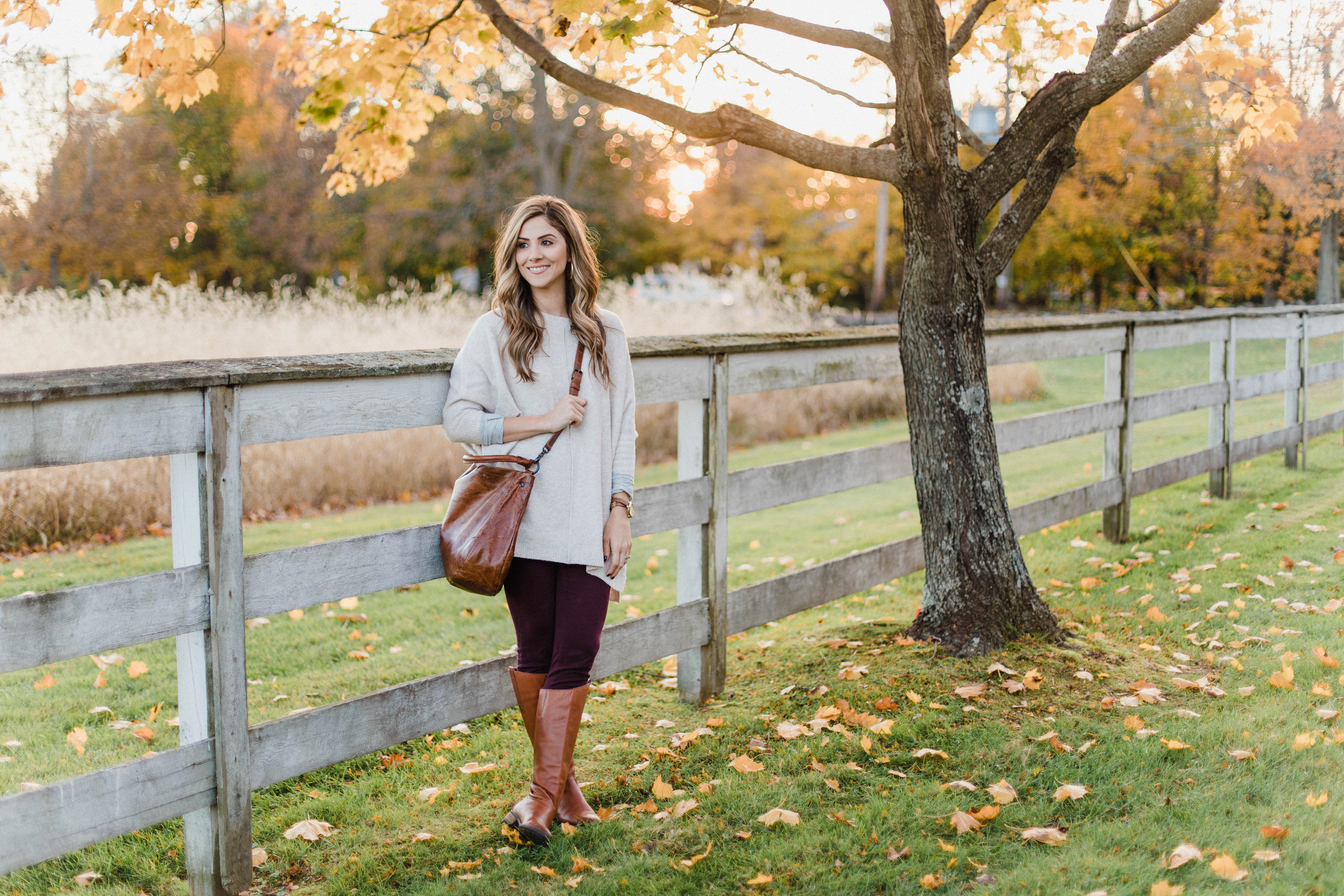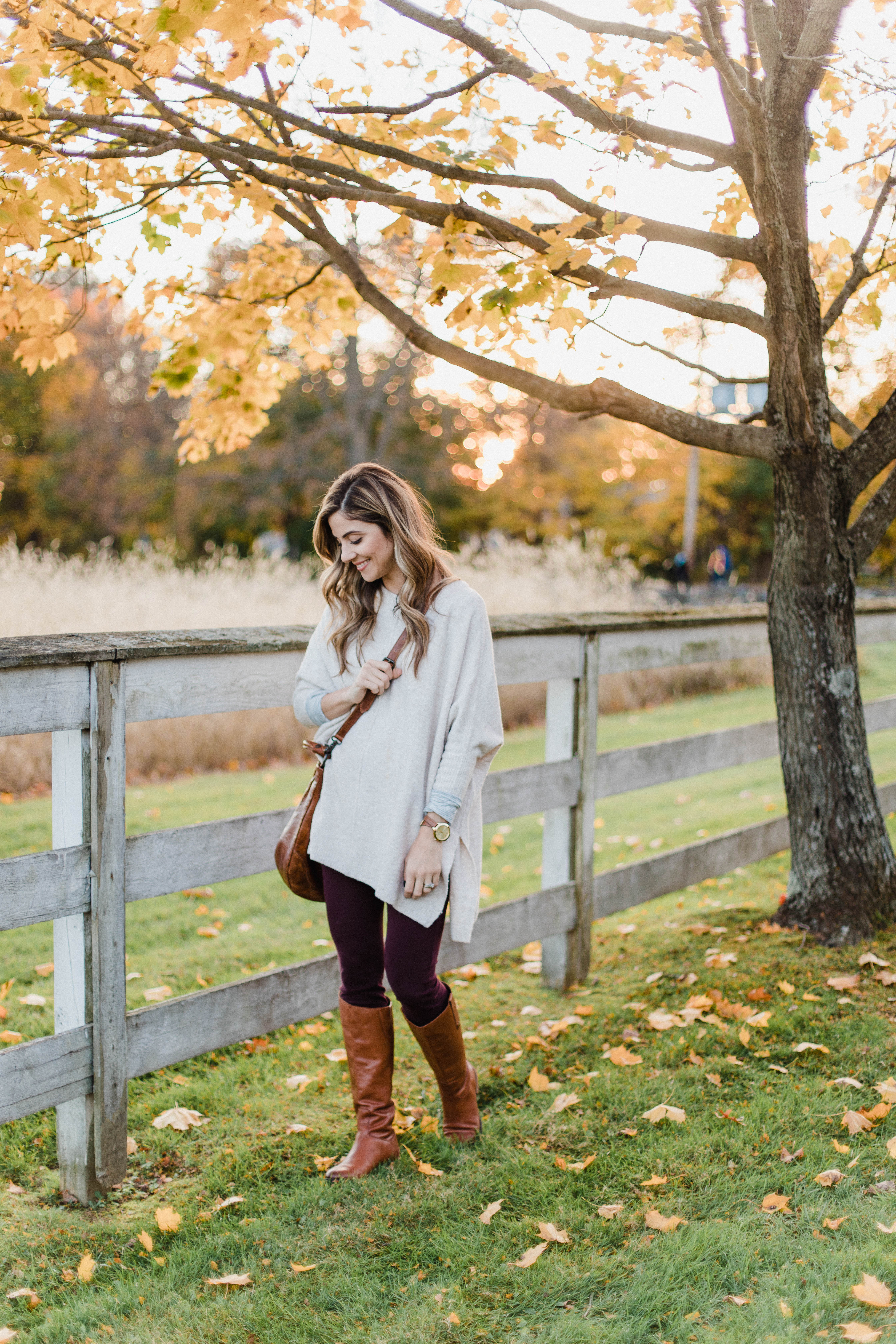 The tip is simple! And while it's not a "rule," it's a great tip tp keep in mind if you happen to find a pair of colored pants and aren't quite sure how to style them! KEEP. IT. NEUTRAL! Of course, because we can't go wrong with neutrals, right?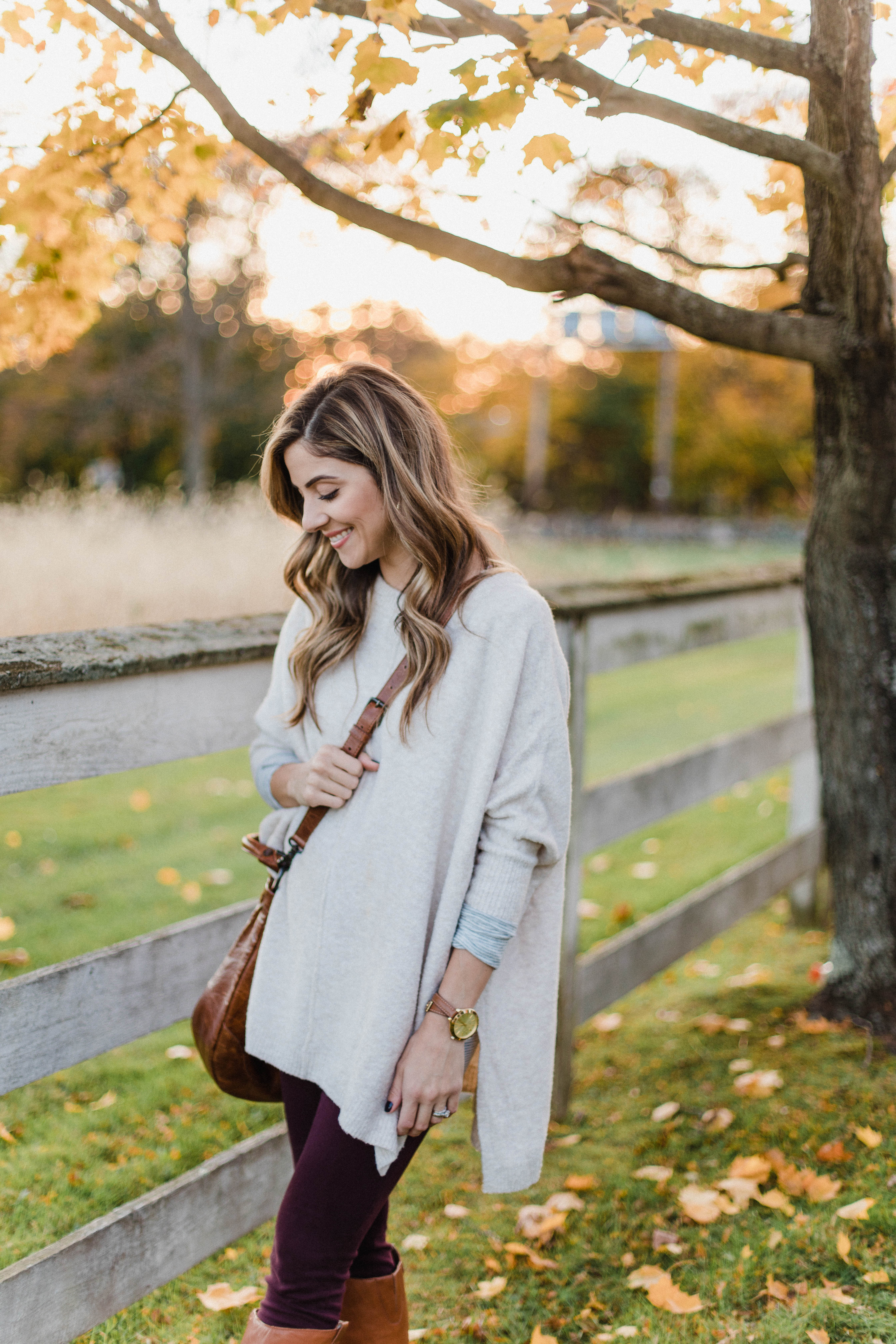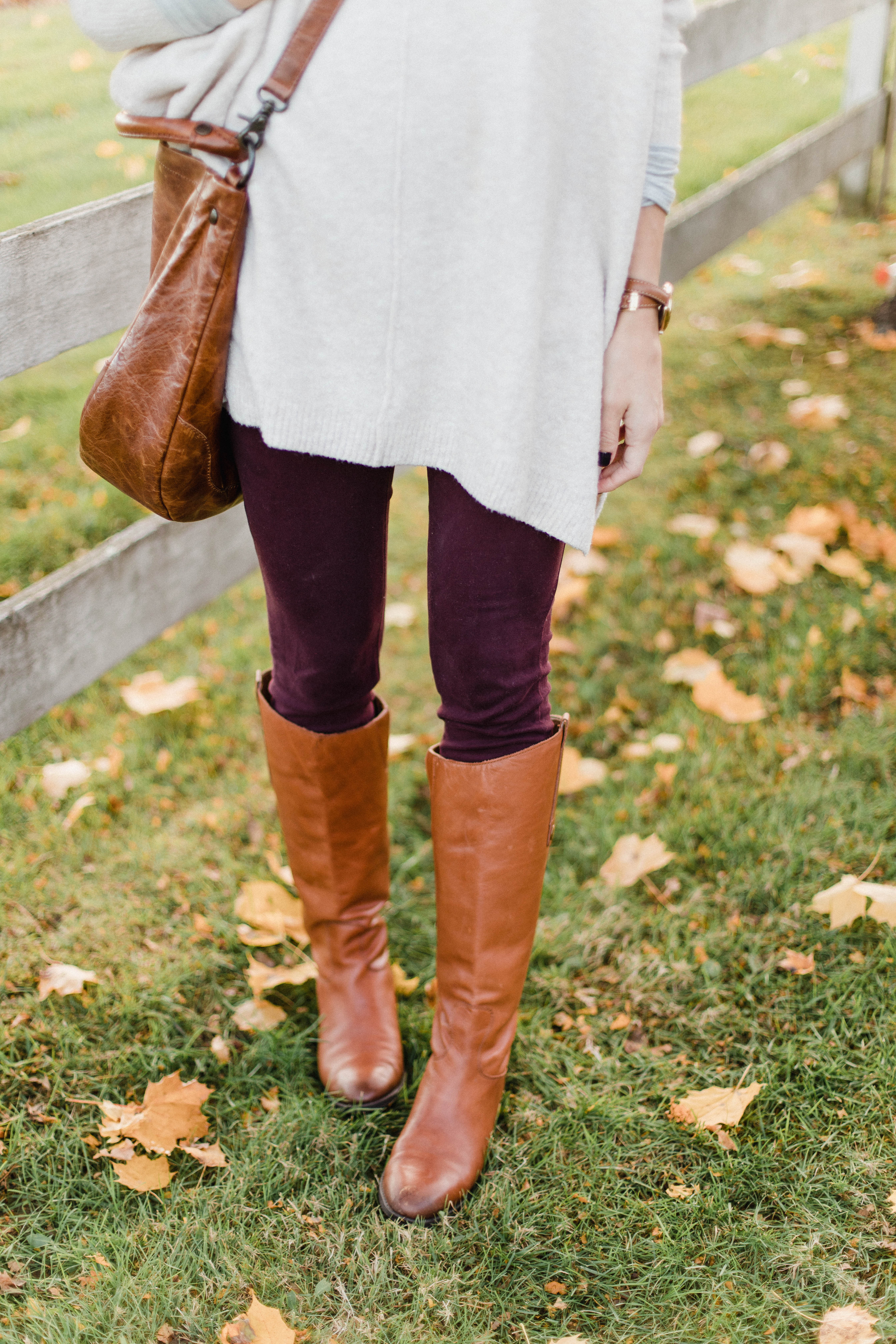 These Brushed Sateen pants are insanely soft, and the most beautiful shade of plum that's perfect for the fall. I styled it with LOFT's neutral gray and white Striped Long Sleeve Tee and my favorite Seamed Poncho Sweater. My favorite knee high boots completes the look. I could also wear a cream, black, gray, or white top as well. Keeping it neutral really lets the gorgeous color of the pants stands out because they aren't competing with anything – the outfit just flows!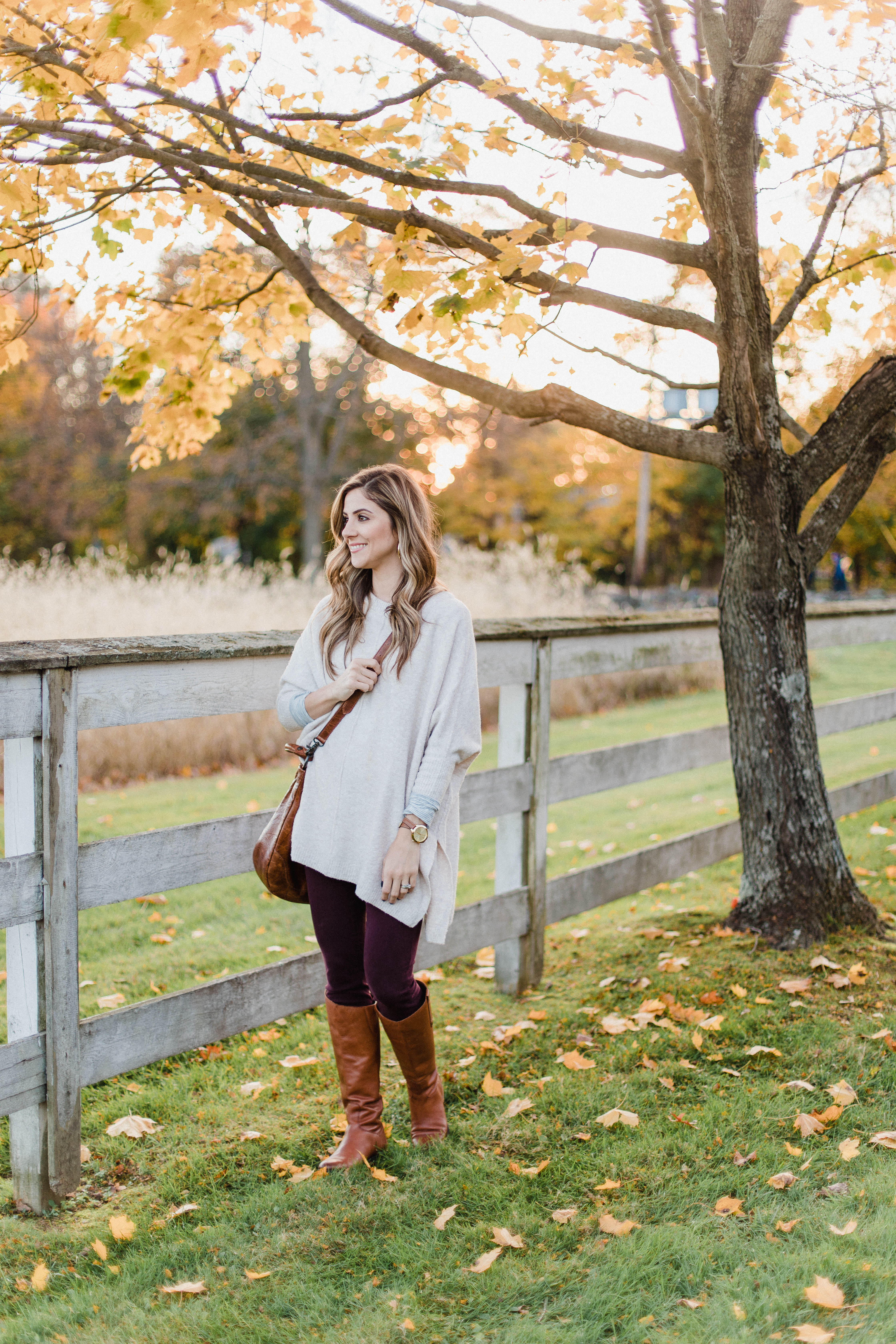 A little secret about these pants…they're actually leggings! Leggings that look like pants, which is basically my idea of heaven! I love that there's a button closure, and pockets all around. They also aren't super tight down at the ankle, and instead fit more like a skinny jean. They come in a variety of colors, too! I actually sized down in these, which is my recommendation!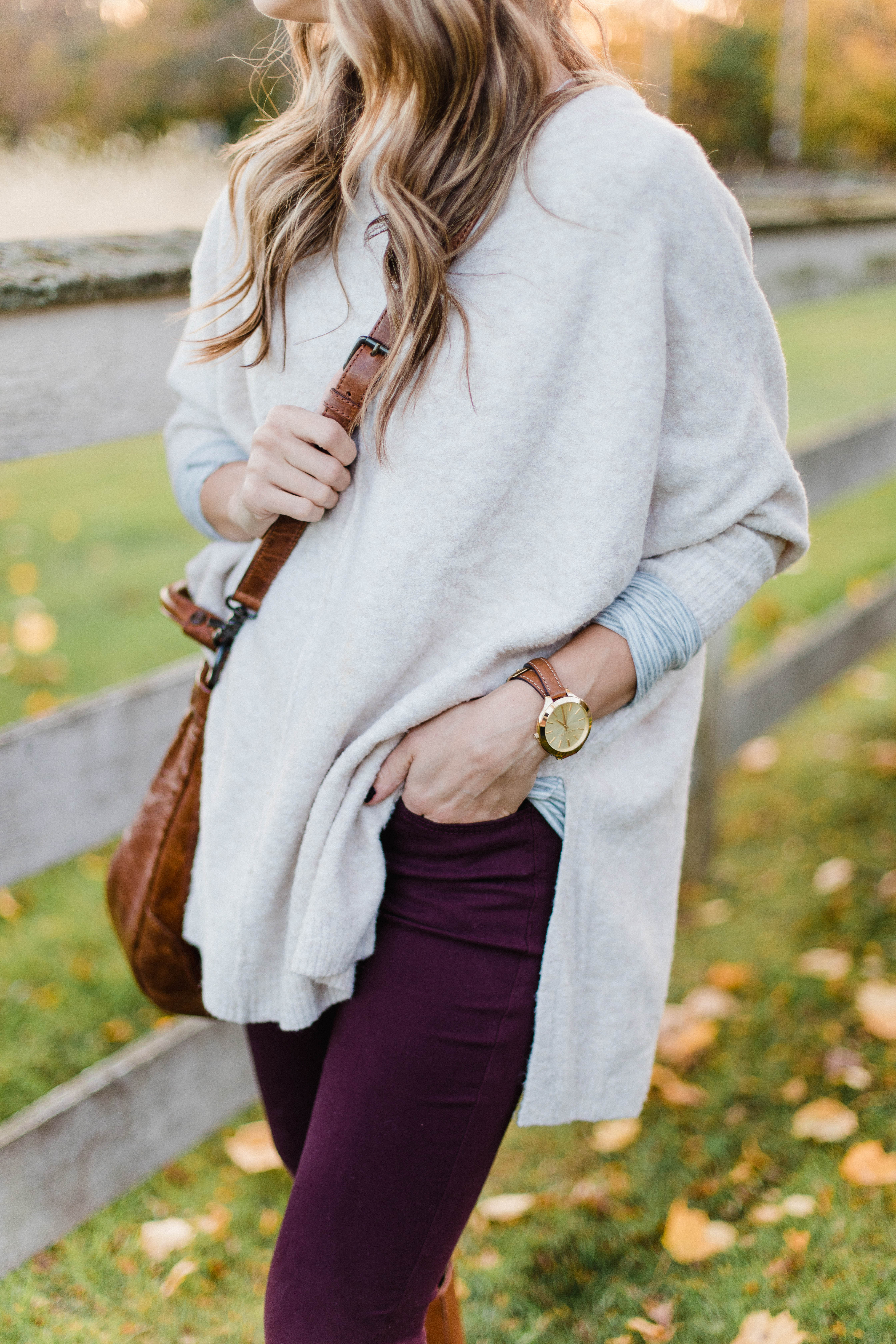 I love that LOFT also offers their Marisa and Julie fit for pants. The Marisa fit has a slightly straighter cut from waist to hip, and the Julie fit is for curvier ladies. I love that LOFT offers options for women of all shapes and sizes (petite and plus sized, too!). That's the reason they're one of my favorite brands!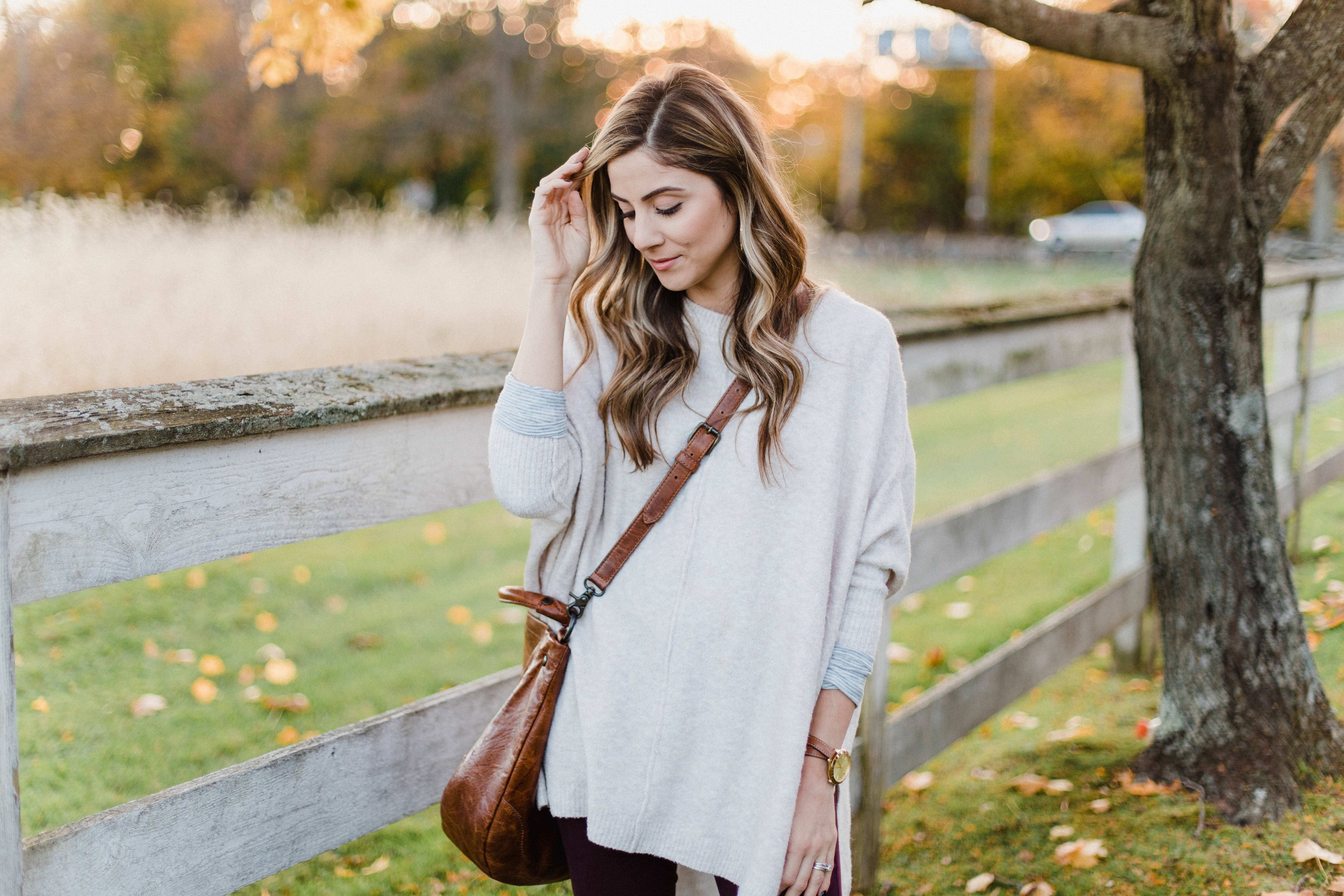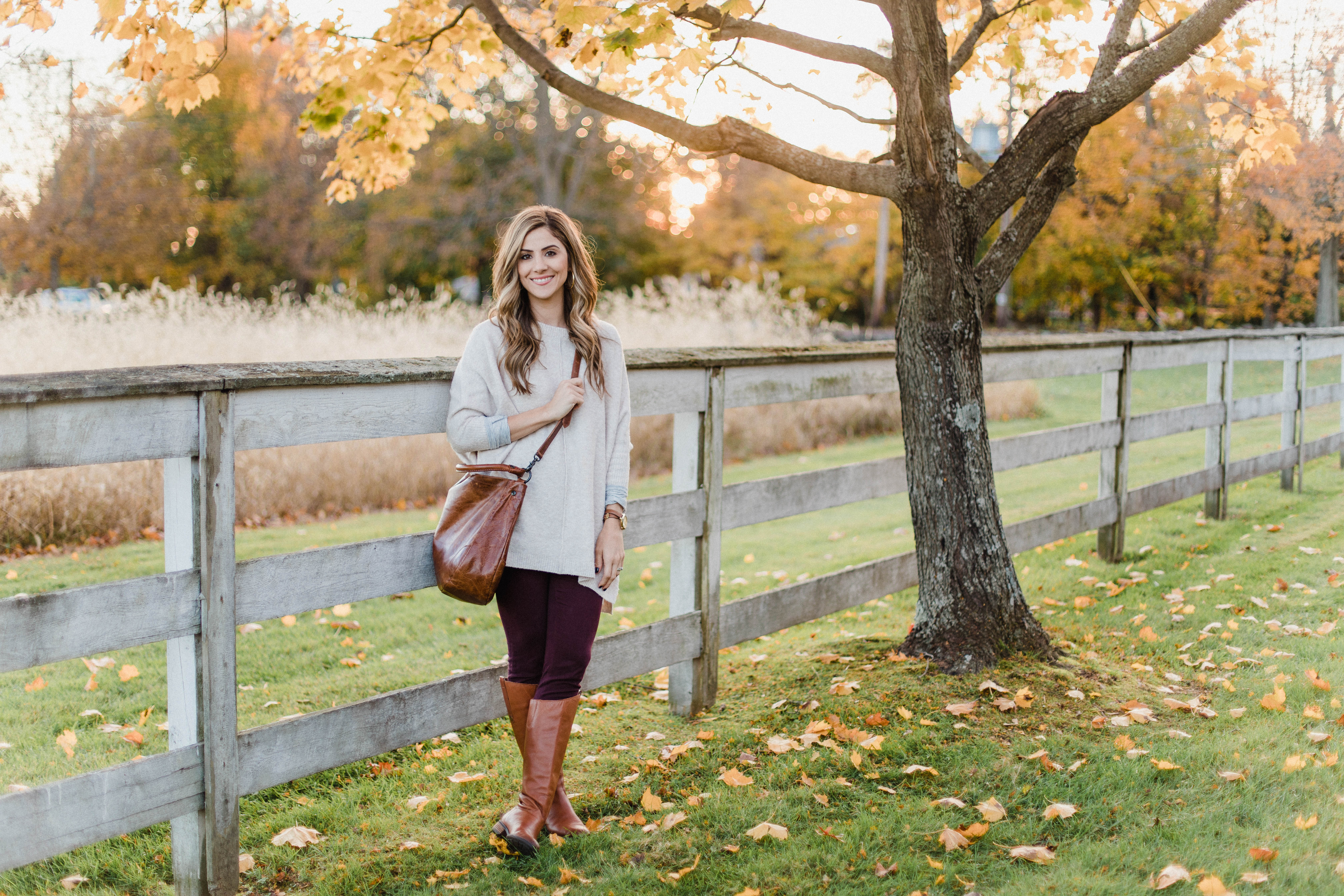 If you're looking for some great color pants options, I linked up a few below! I'm loving their corduroy for the upcoming winter season!
SHOP MY OUTFIT

SHOP MORE COLORED PANTS BY LOFT