I have been compensated by QVC for this post. All thoughts and opinions are my own.
I love trying out new products and reporting back to you on them! Especially when it's a new hair tool! I was recently able to try out the Beachwaver after receiving many requests from you, so today I'm sharing my Beachwaver Review with you. The Beachwaver is the TSV today on QVC!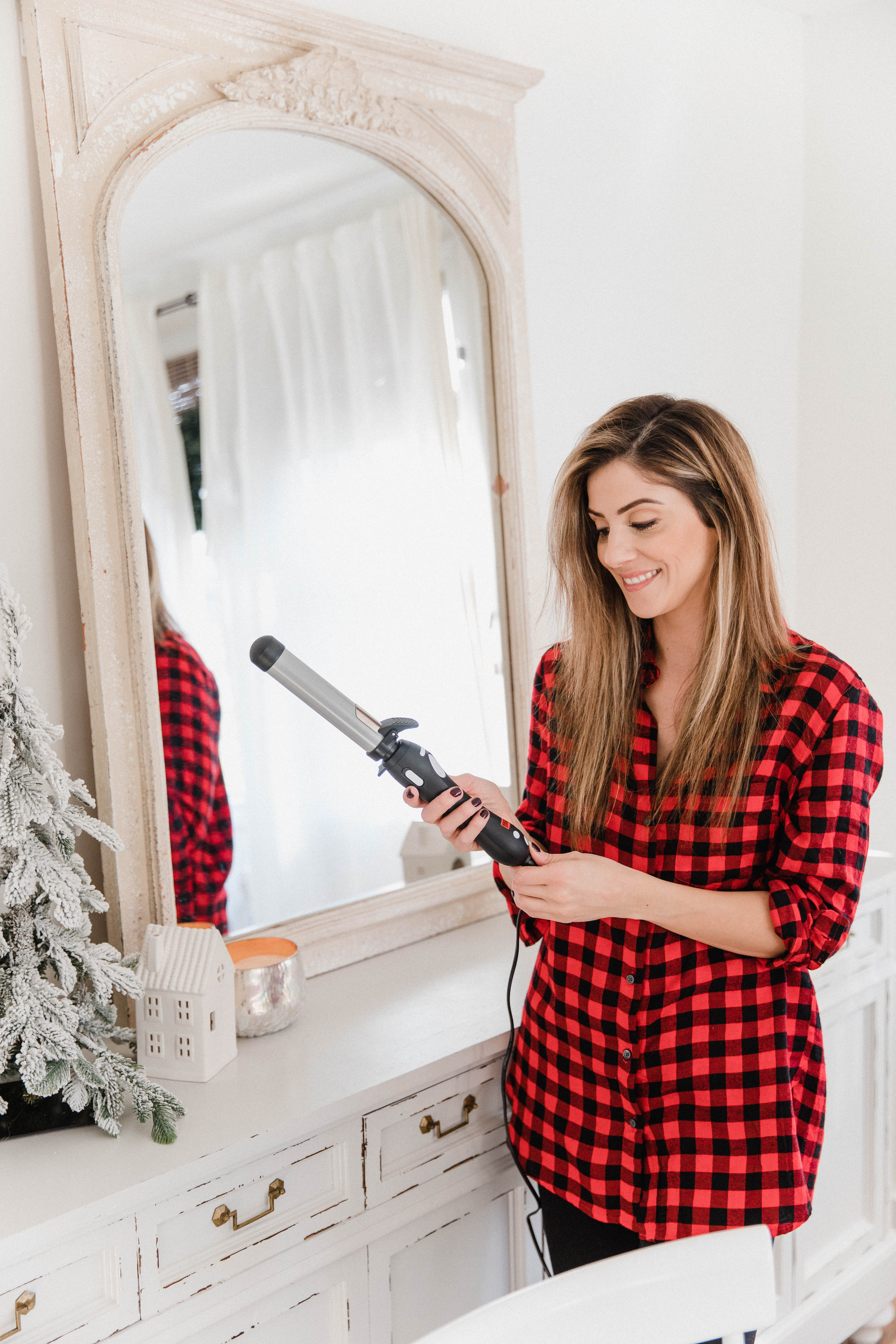 The Beachwaver is a ceramic rotating curling wand that gives you perfect waves every time. You can create a variety of different styles of waves depending on how you clamp the wand! I'm pretty good with a curling wand, so I was intrigued and wanted to put it to the test. There's a digital temperature clock with readings from 290F to 410F, and a speed switch that controls if the barrel turns fast or slow (I highly recommend starting on the slow setting!). There are arrows that control the rotation of the wand, and it can rotate two ways. There's also a HOME button which returns the clamp to it's original position so you're ready to curl again. I'm using the Beachwaver S 1.25 (which is 1.25″ wide). There are smaller barrels as well!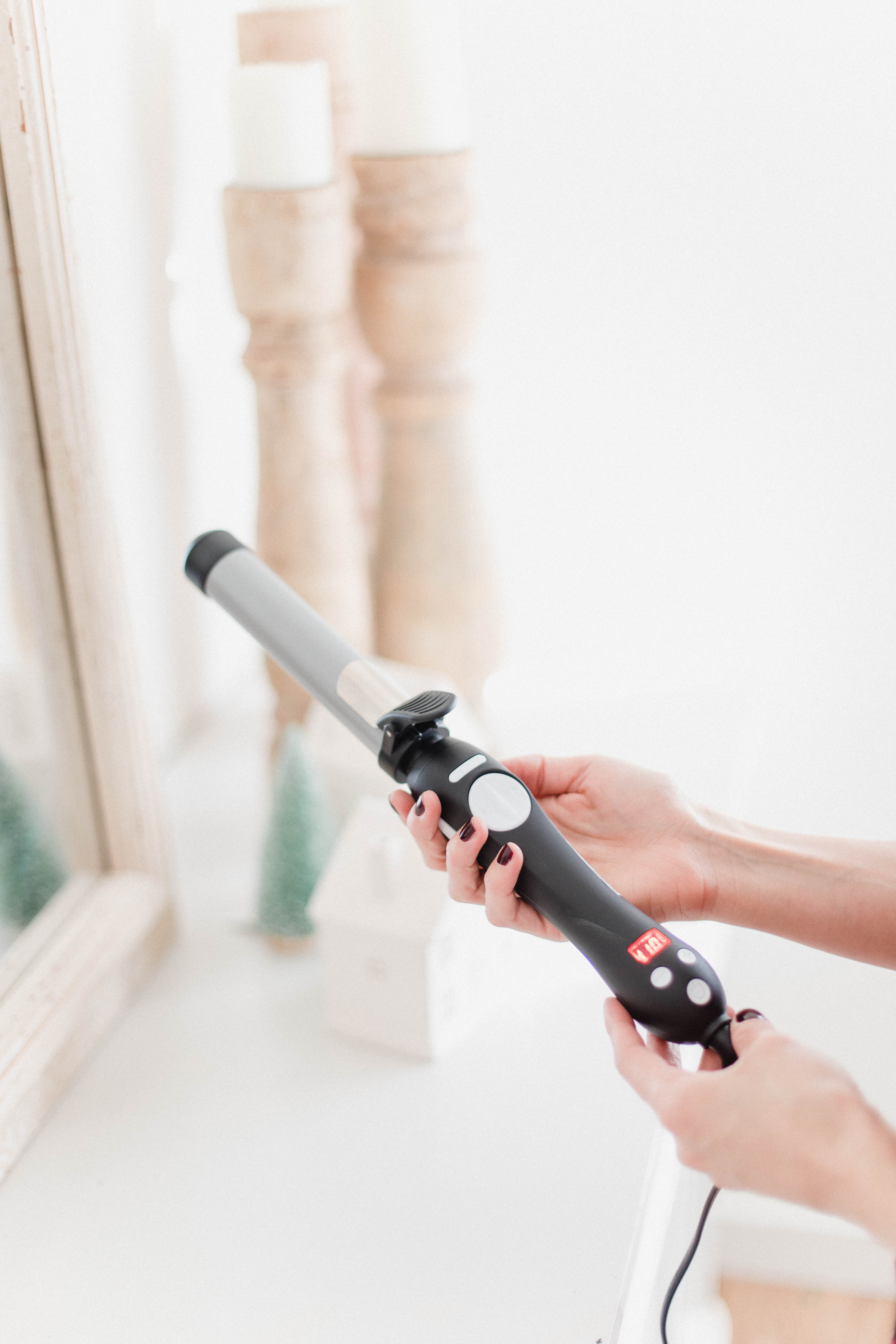 There is definitely a learning curve with this wand! It took a little practice to get the hang of it (as with anything new!). But after using it several times, and figuring out my groove, it's definitely something I would recommend if you're one who has a hard time with regular curling wands! It essentially does the work for you – all you have to do is place the hair in the clamp and touch the arrow direction you want it to go in! You have FULL control of the movement…the barrel only rotates when you press and hold the button. The second you release, it stops.
I do recommend using only about 1″ sections, as the clamp is not big. But this gives that beachy look! Also, I like to leave about 2 inches out of the clamp so the ends are straight, and I hold the barrel in place for about 10 seconds to lock in the curl.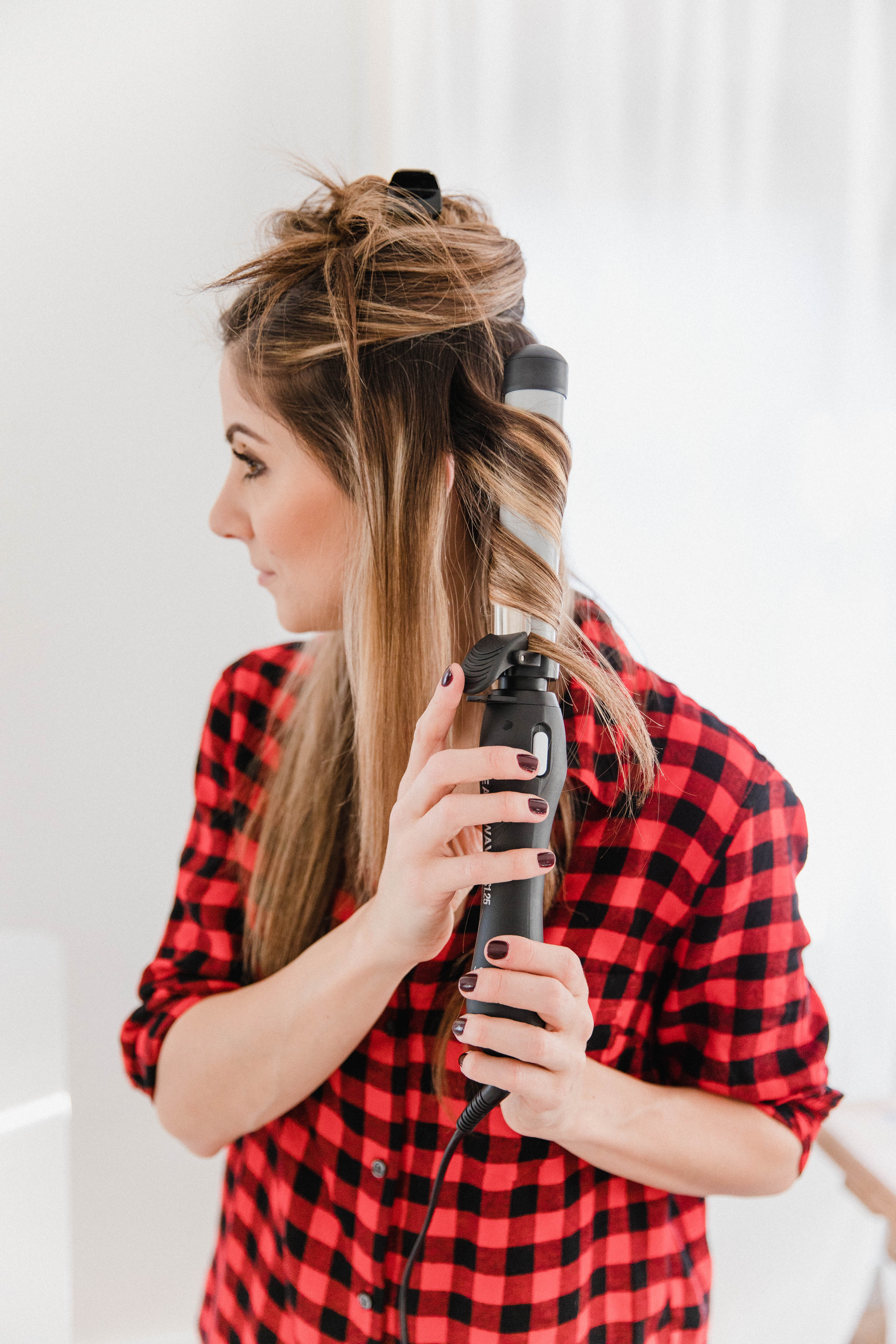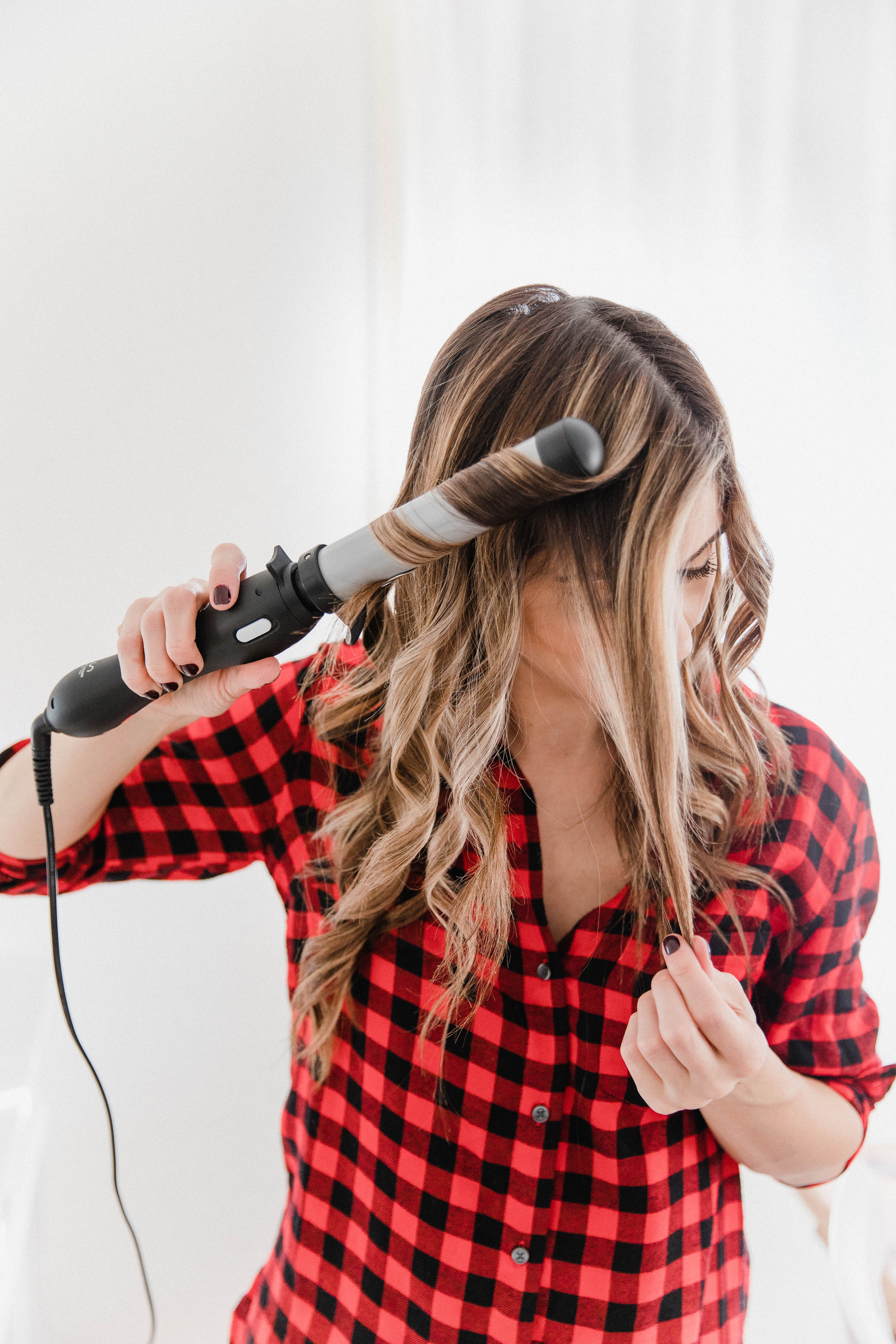 When finished, I let my hair cool down before brushing through it, but that's just personal preference! You can brush them through with your fingers for a piece-y look.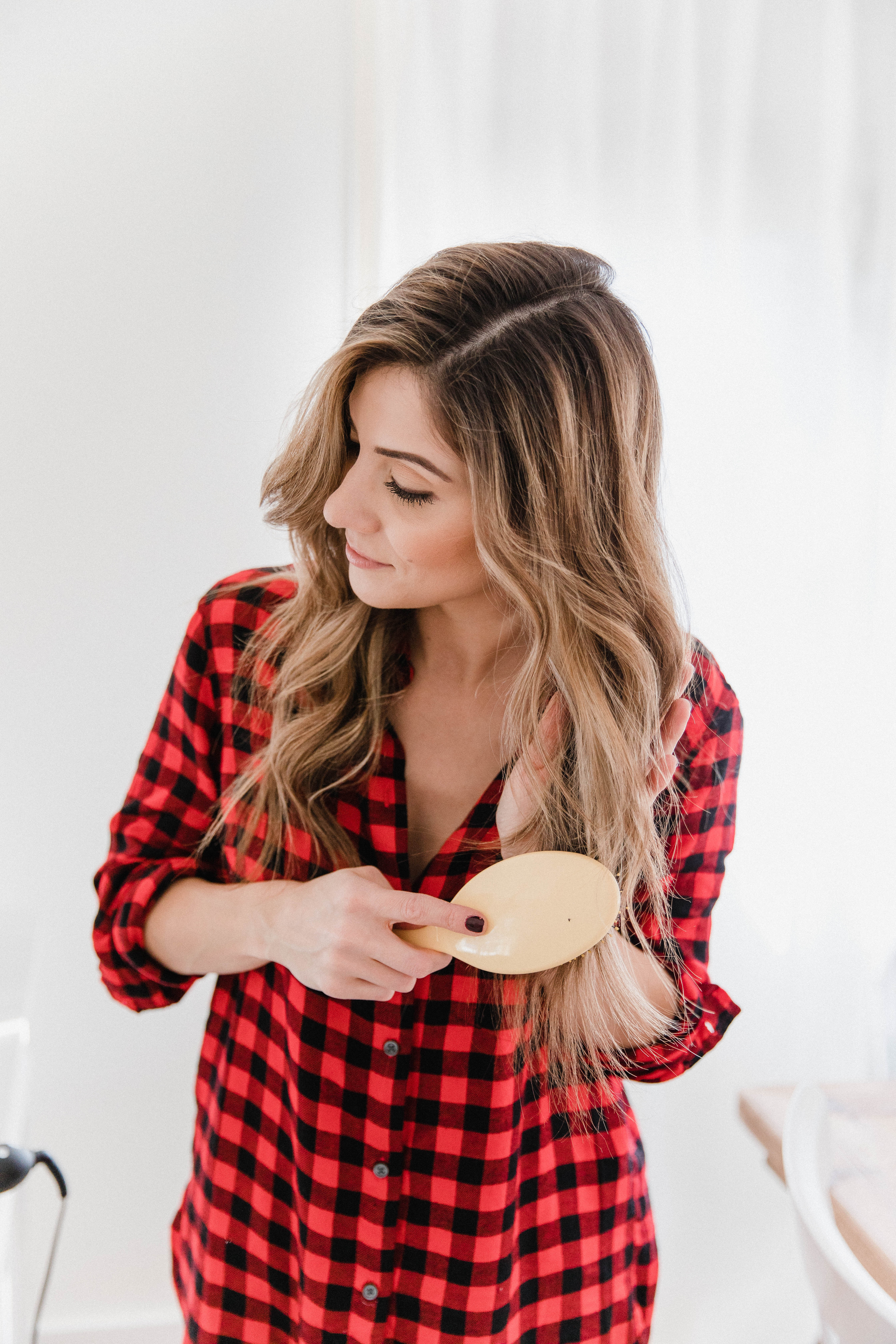 I think the Beachwaver is a great curling wand, ESPECIALLY if you're someone who struggles with a curling iron or regular wand! It does the work for you, so it makes curling your hair easy! I was finished in under 10 minutes, too.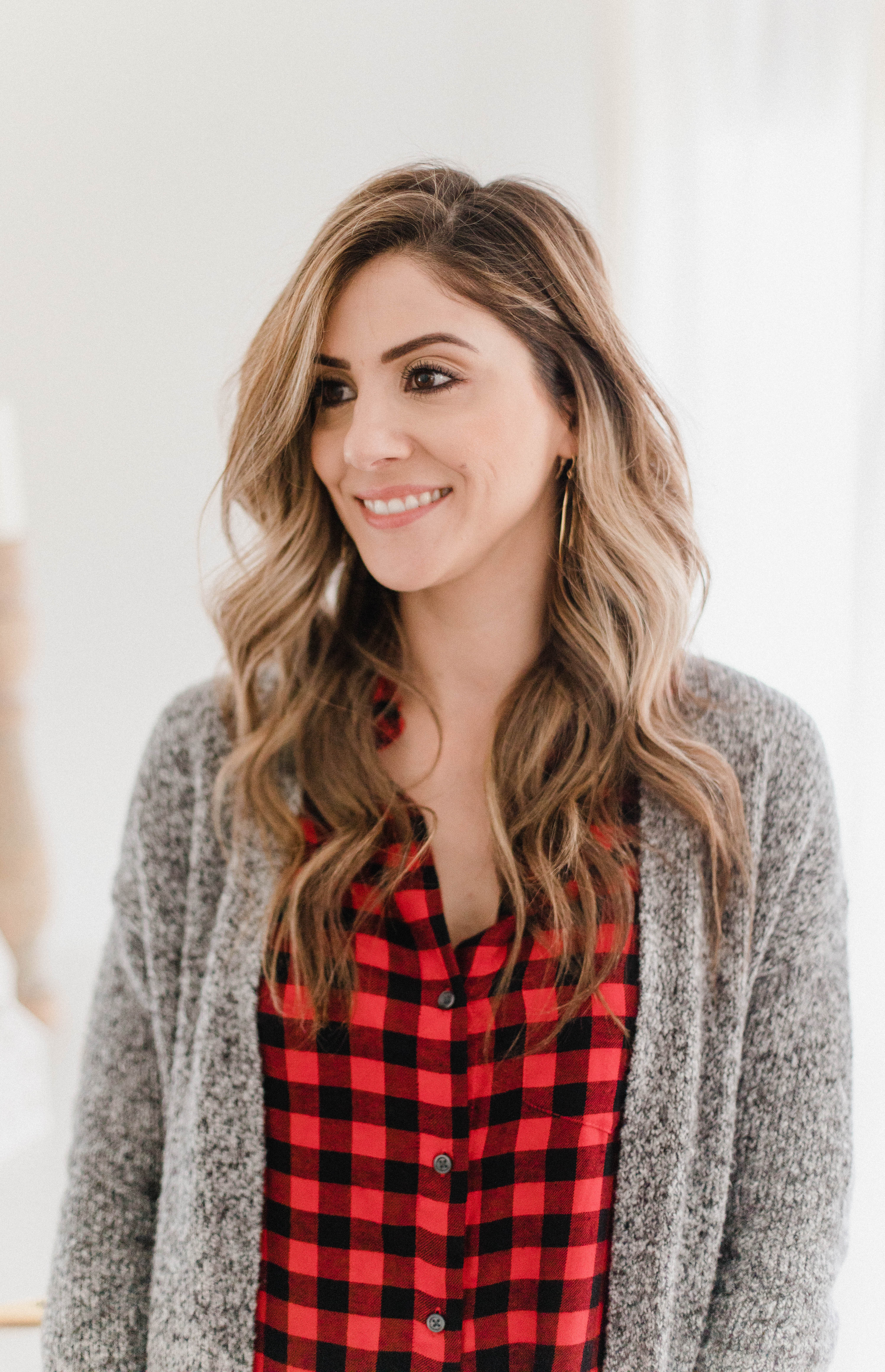 You can scoop up the Beachwaver on QVC today for $89.94!!! It makes a great gift for the holidays, too (whether it's for yourself or someone else! 😉 )
SHOP THE POST