Thank you to Shoes.com for sponsoring today's post!
Growing up, my family rented a ski house for a few weeks of the winter every year. I have some really fun memories of that ski house, and while I wasn't the best skier, it surely made the cold weather months more enjoyable. My family decided to rent another ski house this year, and we're super excited to get away for a little bit this season!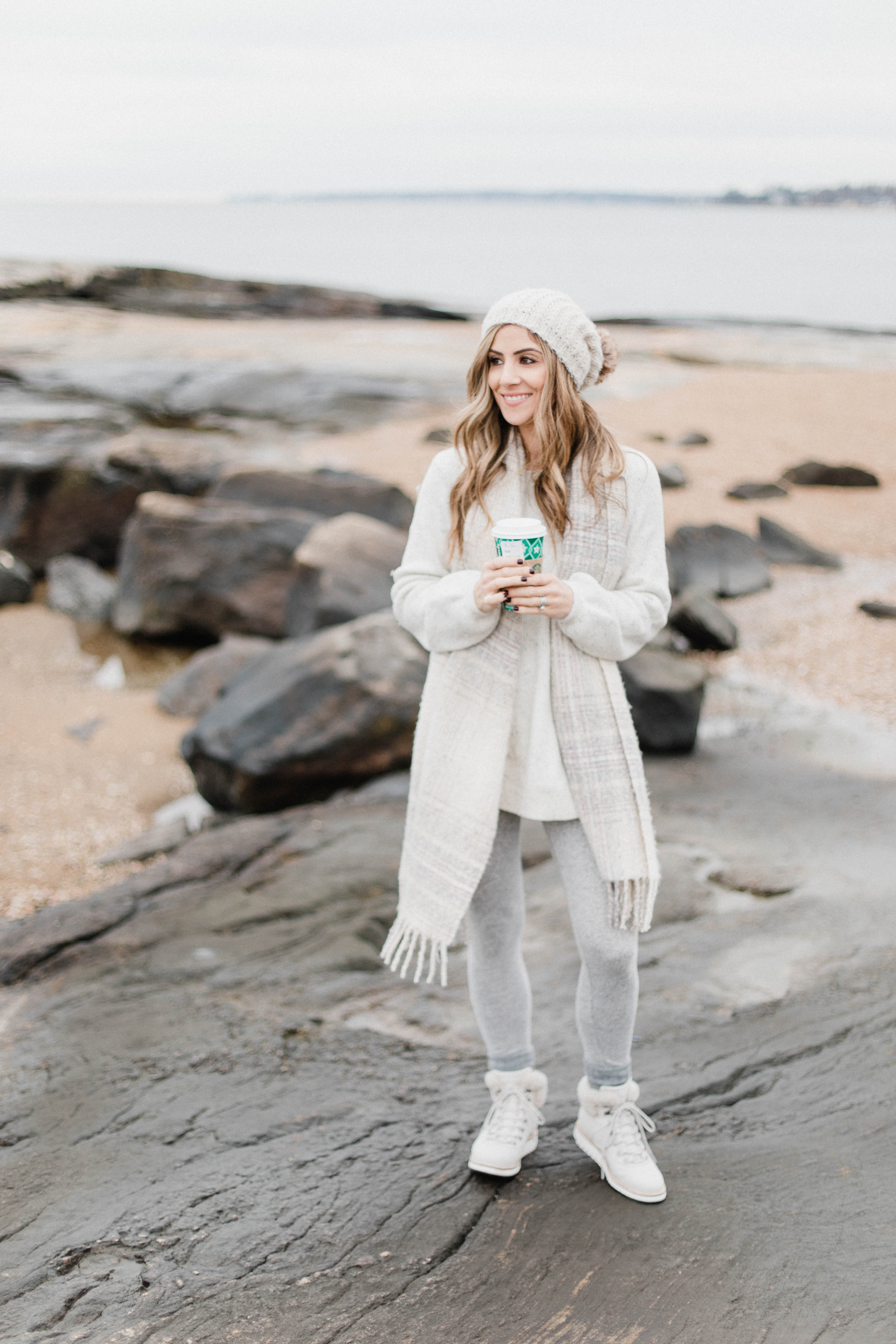 The winter season can be SO long here in New England, so I'm excited to find a winter activity we can all enjoy. I enrolled my oldest kiddo in ski lessons to give him a head start, and I plan on taking a private lesson myself for a little tune up (again, it's been years and I was never exactly good, haha!). Even if skiing doesn't work out, my hope is that we will be a little more excited to be outside that time of year and taking part in winter activities.
As part of their Christmas gifts, the kids are getting some cold weather gear! And I gifted some to myself, as well. 😉 I've been looking for a pair of casual cold weather shoes I can wear daily that aren't as heavy as my winter boots. These Cole Haan Grand Explore boots are exactly what I was looking for. They've been on my feet nonstop lately!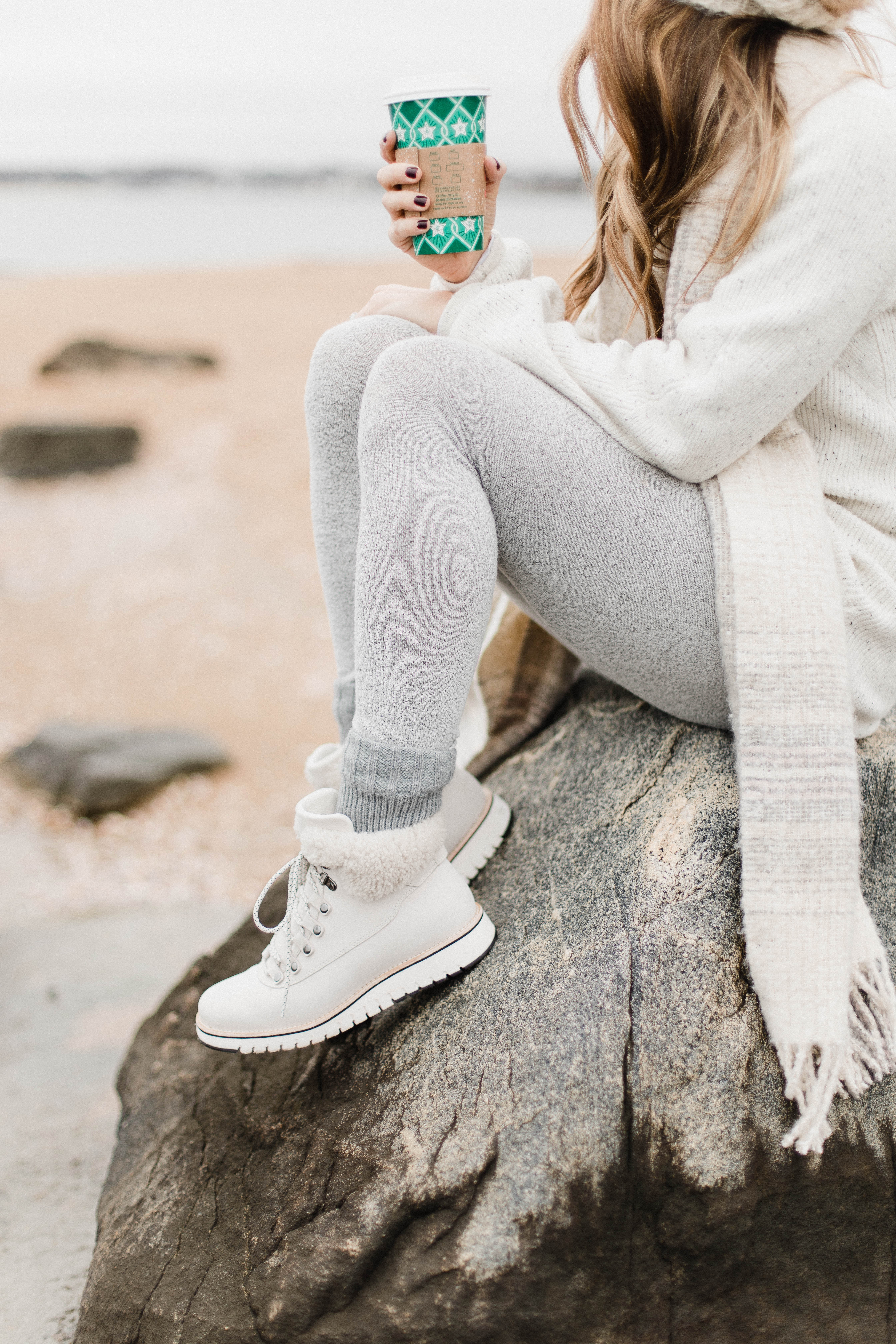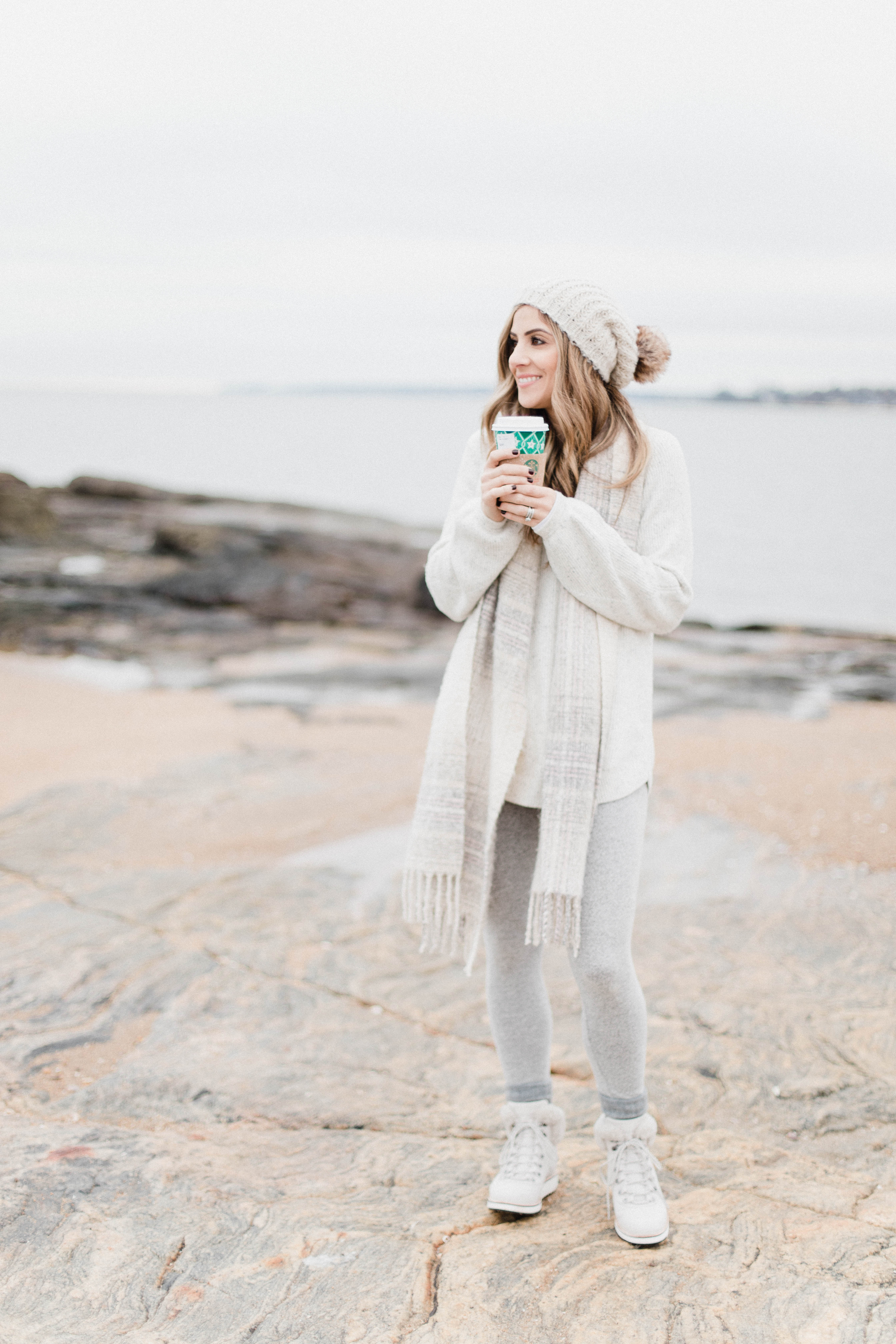 I scooped up a few new pairs of Sorel boots for the kids as Christmas gifts, too. I try to get neutral colors so I can pass them down to the younger kids; it saves a bit of $ that way, plus they are only wearing them for one season before they grow out of them! Sorel boots make a great gift for anyone if you're in a cold weather climate because they're warm, waterproof, and have great traction in the snow! These Sorel Tofino II boots are a great option.
I've been buying our winter shoes on Shoes.com because of their great deals and free shipping! They have a variety of brands for whatever your shoe needs are, and you're sure to find the perfect shoe gift for the holidays! You can also earn rewards to use on purchases, too! I'm linking some of my favorite winter boots for you below if you're looking to gift a pair this season!