Per your request, I spent some time browsing Amazon for a few budget friendly items! There was only ONE item out of this bunch that I'm not crazy about and you'll see why below! Otherwise, these all get my recommendation!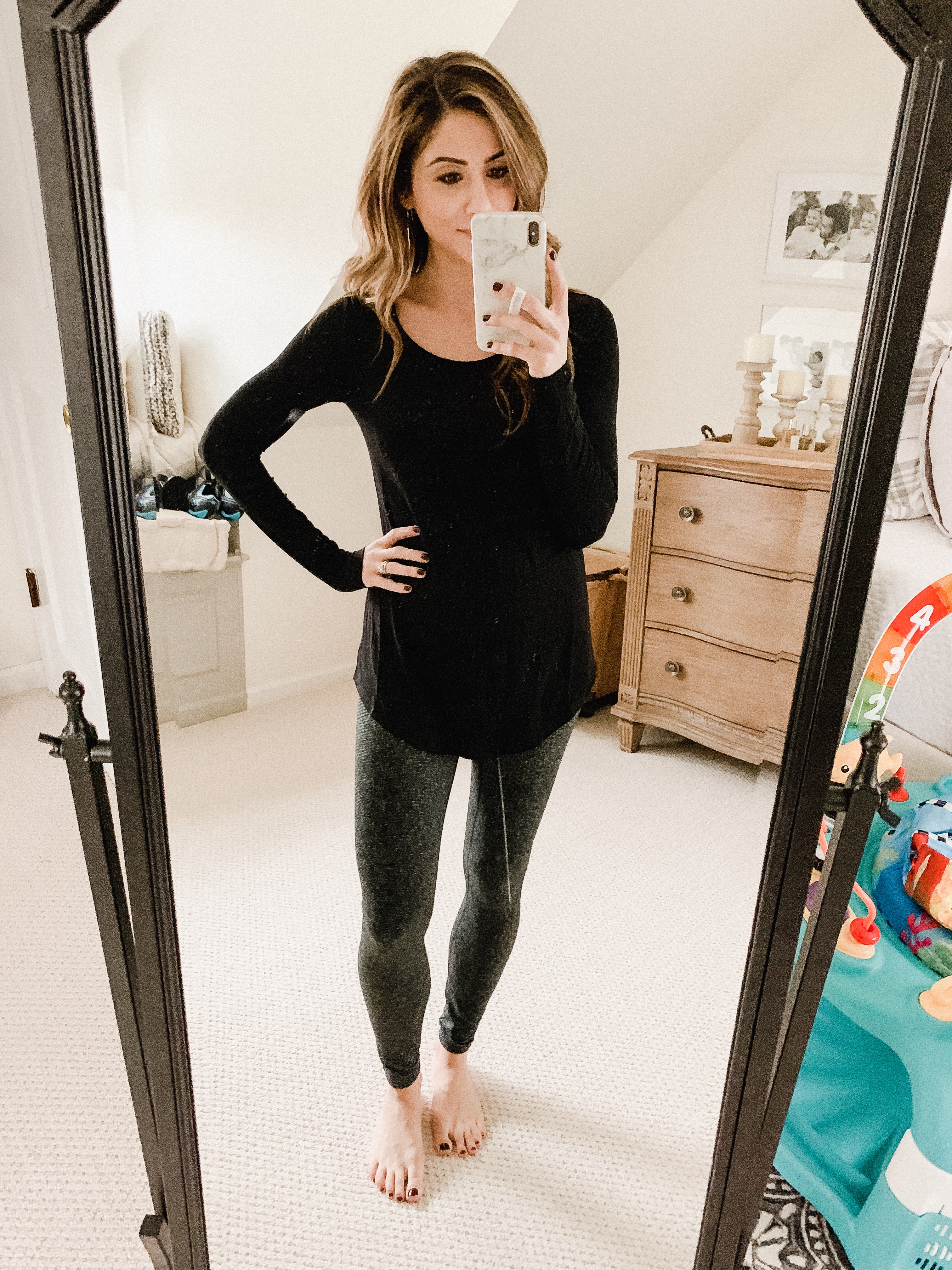 (Don't mind the white line in the photo…clearly my mirror needs to be cleaned!)
Core 10 Leggings // Fit TTS! Wash great, I own a few pairs of these.
Daily Ritual Long Sleeve Tee // I haven't washed this particular one yet, but I love my other tees by this brand. They fit TTS.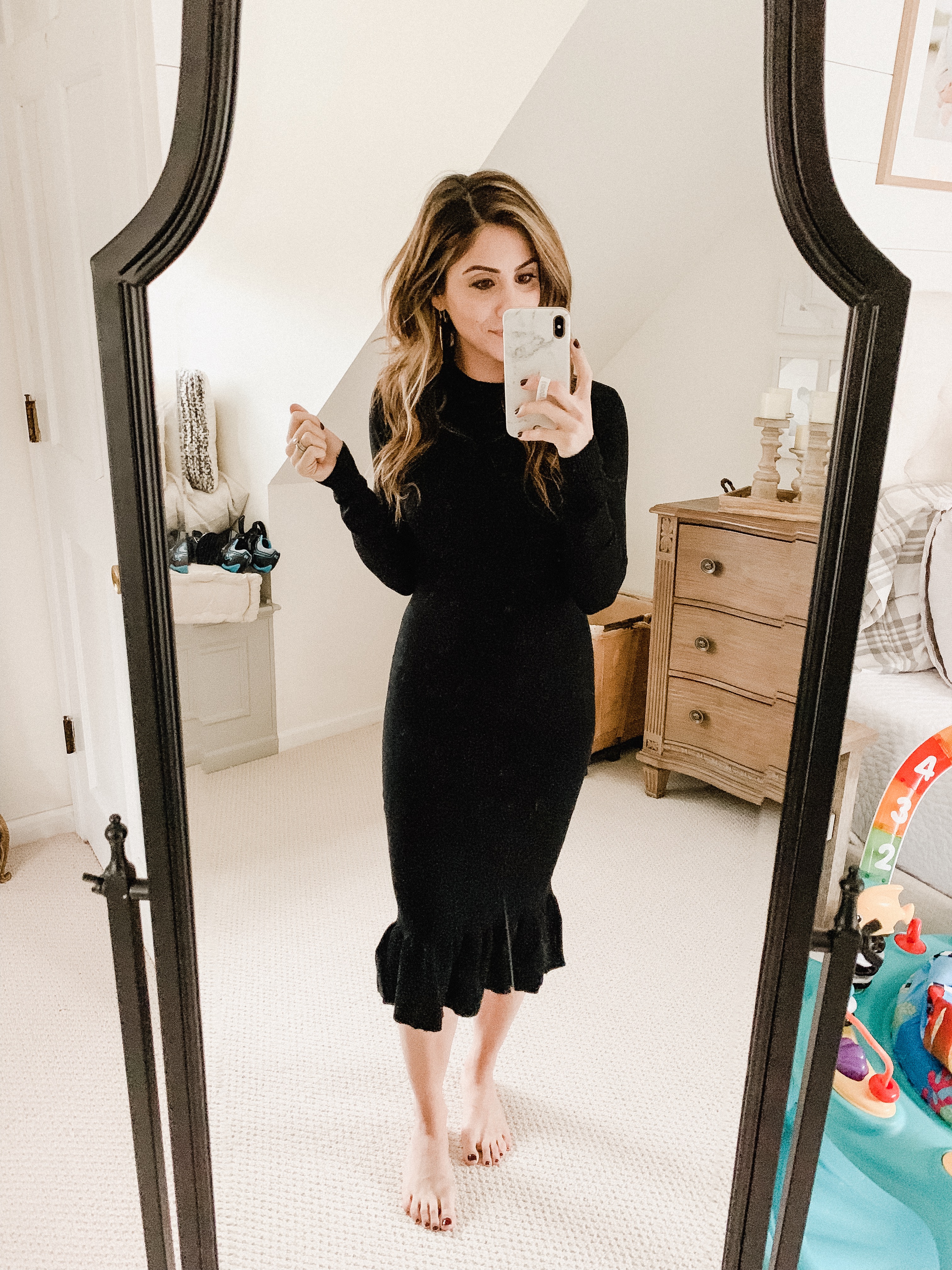 Mock Neck Sweater Dress // This dress is perfection! I'm wearing a Small, which I believe is the smallest size. Maybe size up one in this! It's SO beautiful in person, and would be great for NYE!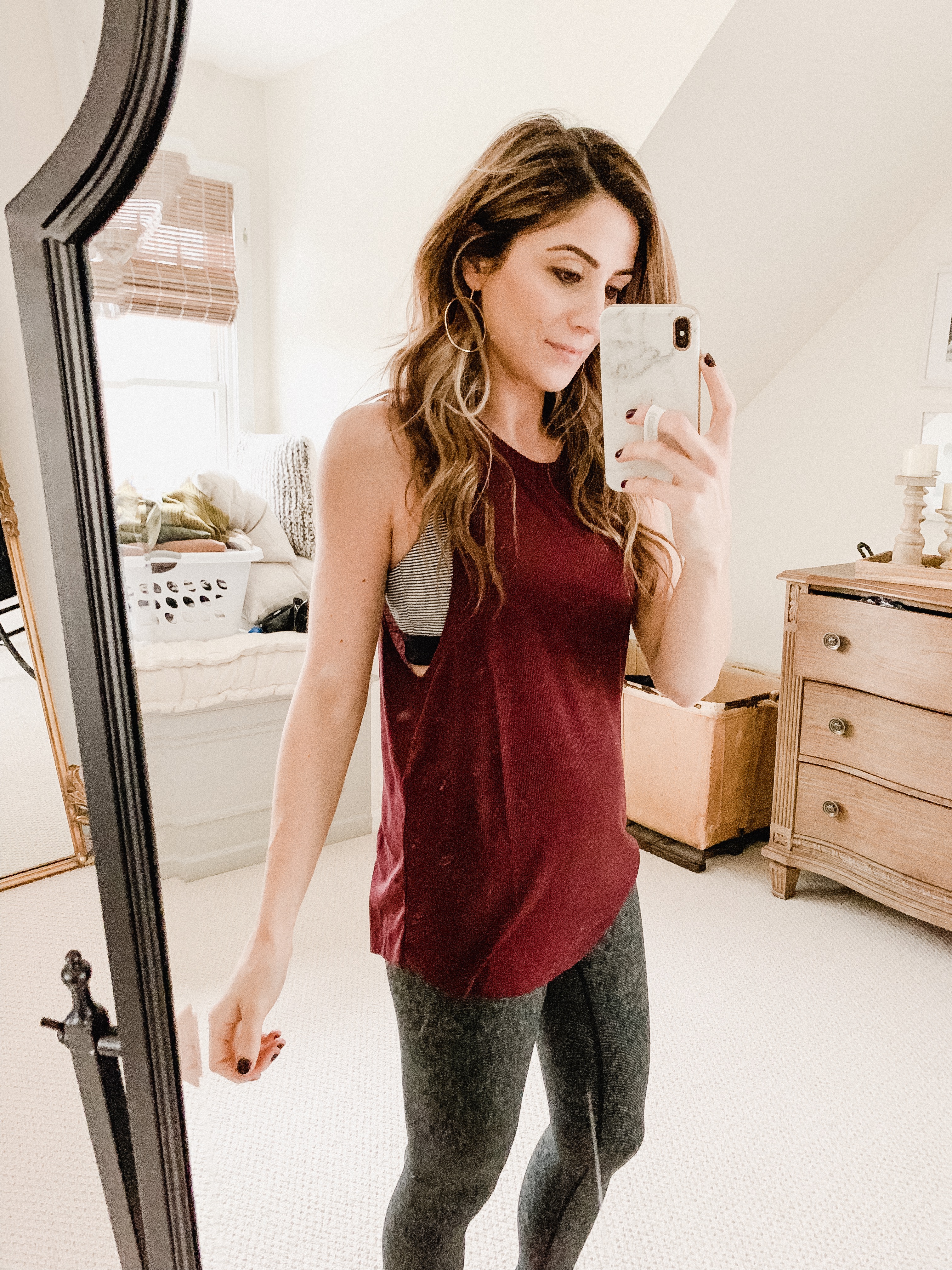 Core 10 Tank // Really great, lightweight tank and fits TTS. It's currently only $8.50! I haven't washed it yet, but I might hang this one to dry. It's super thin, so I'm worried it might shrink. Otherwise, I love it!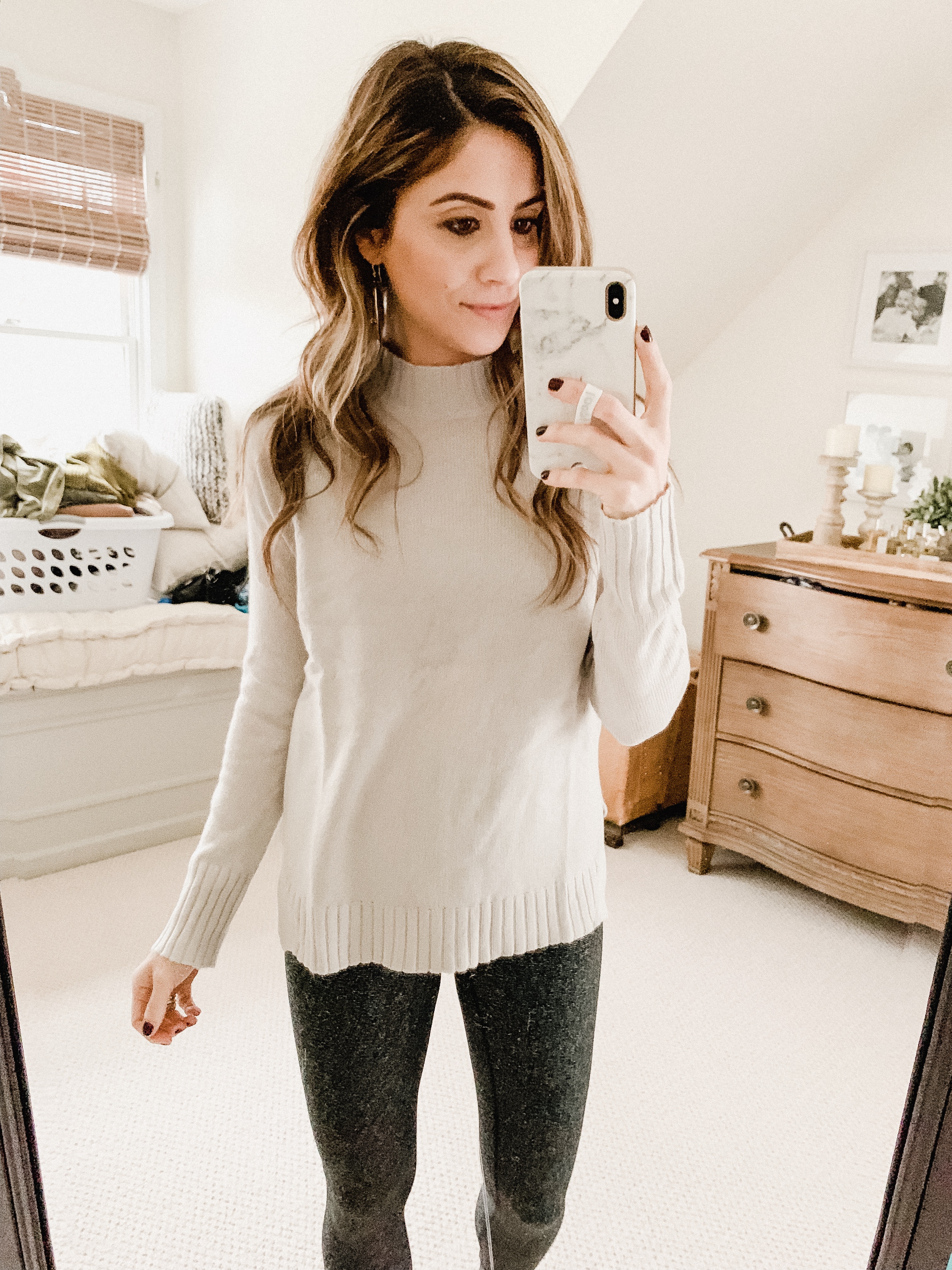 Daily Ritual Mock Neck Sweater // They're calling this sweater a "tunic" but I feel it's a little short to be called that. It's also itchy, so sadly this is a no go for me.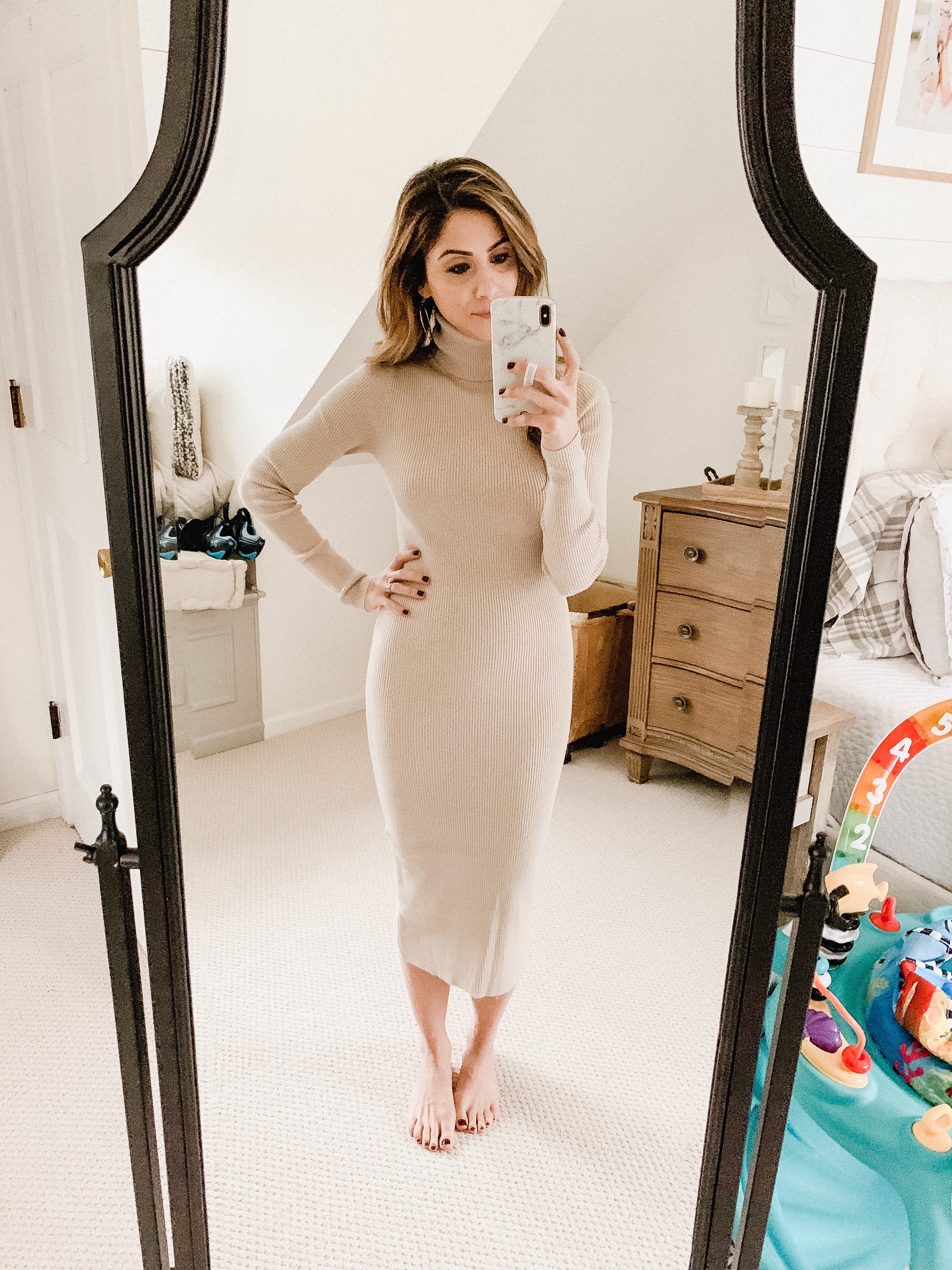 Turtleneck Sweater Dress // Another BEAUTIFUL sweater dress option, and so cheap! I'm wearing a Small, and I feel it fits TTS. Sizing is limited in this color, but several other color options are available!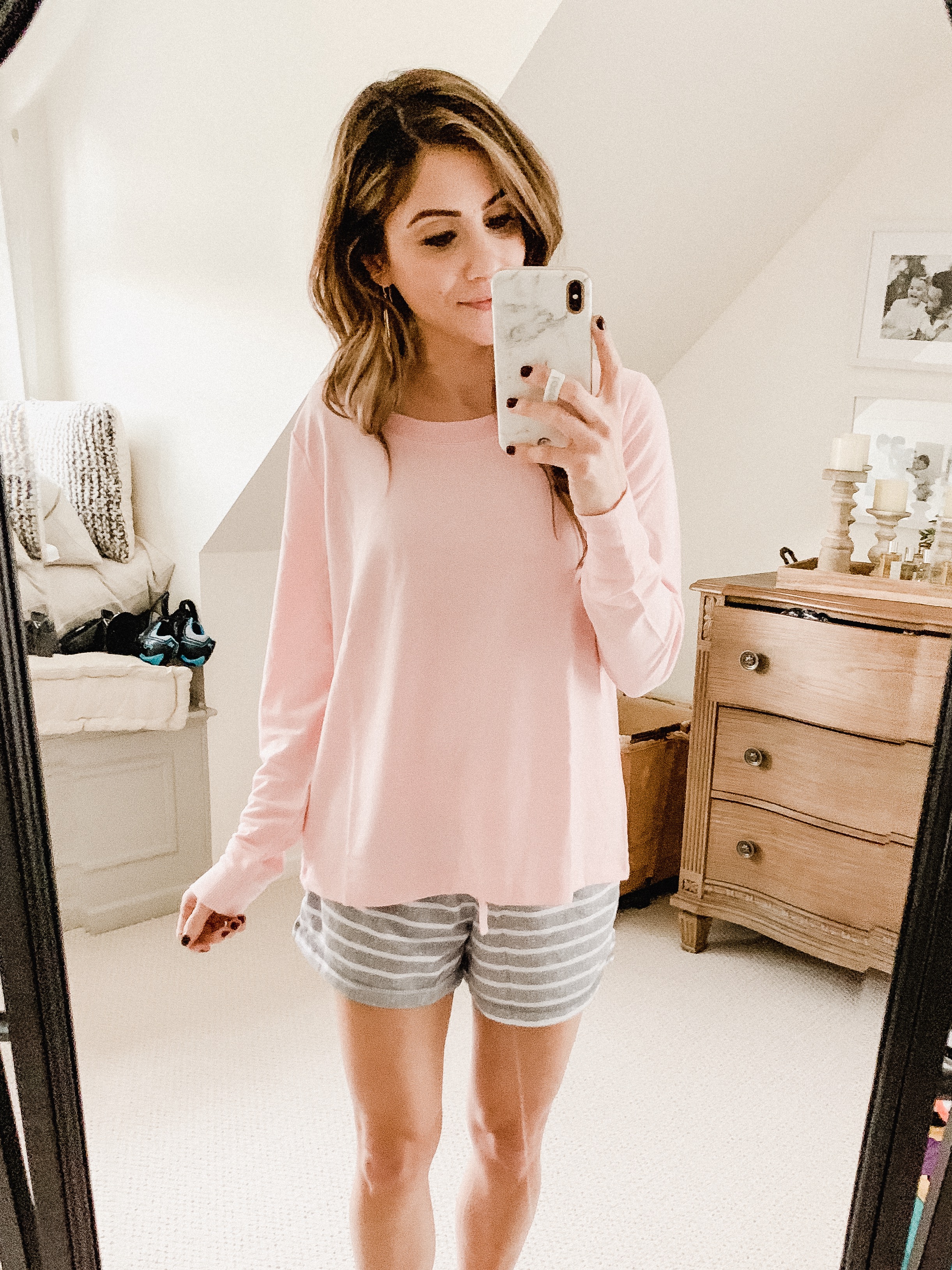 Pajama Set // This pajama set is adorable! The pink is a little brighter than it is in the image, but I love it. It looks a like a sweatshirt but it's lightweight, which is perfect for sleeping. 🙂
Overall this month's haul was a success! If you have any suggestions on what else I should try, leave them below!