I've had an influx of requests on our electric fireplace, so I thought I would put it all into a post for you to refer back to! My friend Brooke over at Nesting With Grace recently shared about how she installed THIS electric fireplace in her own home, and it was JUST what I needed to see at the time! So thank you, Brooke! 😉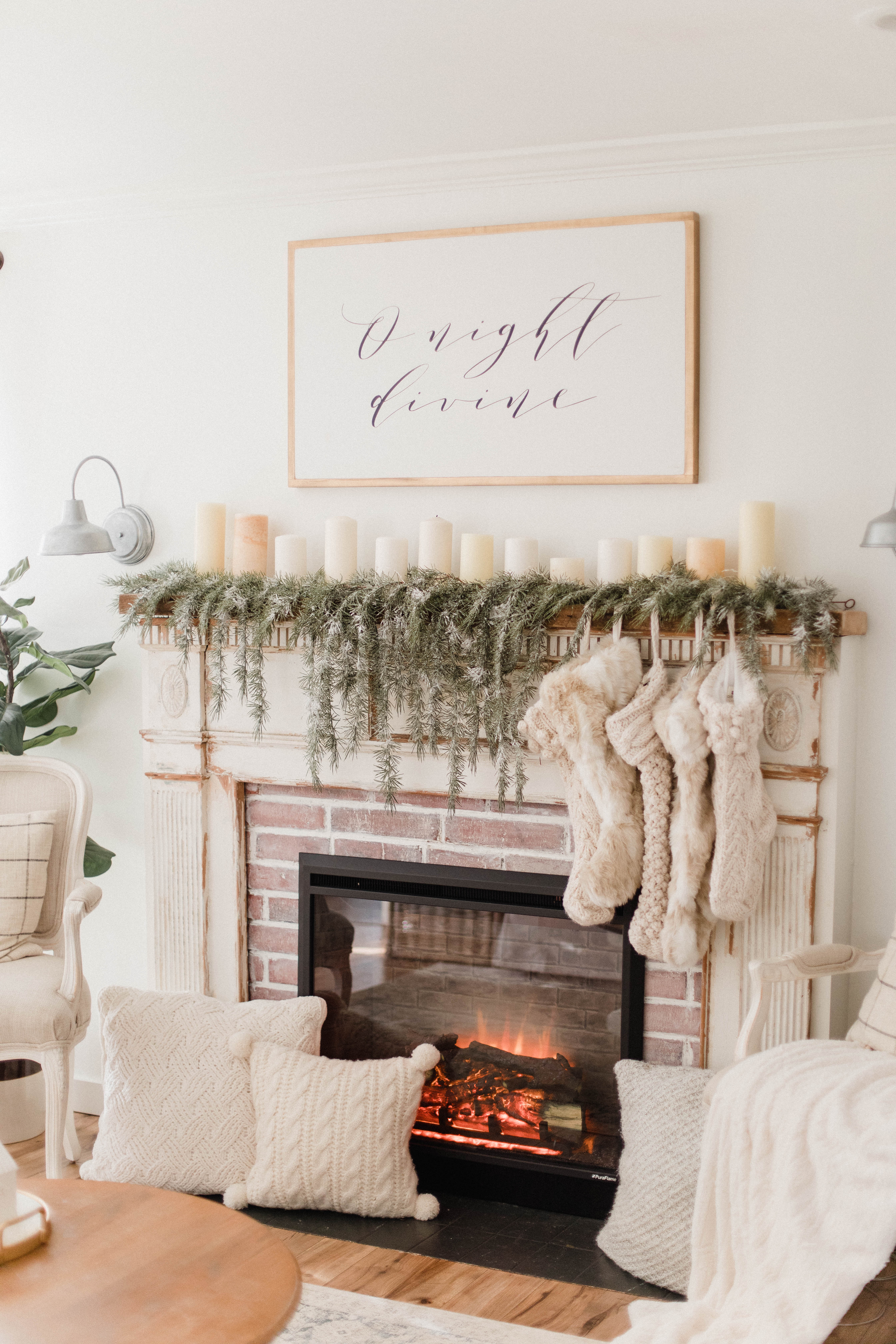 Our fireplace had an old propane insert that stuck out onto the small hearth when we first moved in. We opted to remove it because after doing extensive research on what the previous owners spent, and we didn't think it was necessary as it didn't save on heating costs. We also felt it was dangerous with the kids because of how far it stuck out. We had it removed and the propane line capped, and decided we would figure out a different scenario in the future.
Last year I decided I really wanted the ambiance of a fireplace, so we researched having a propane log set installed. The estimated costs were around $3-4K, but I wasn't fully set on things. I decided to do some research to see what was truly the best option for what we were looking for and I read that fireplaces and gas/wood/pellet stoves are not ideal for those with respiratory issues. One of my littles has some mild respiratory issues, so I surely didn't want to do anything that could potentially exacerbate that. So again, we opted to not move forward with the propane fireplace insert.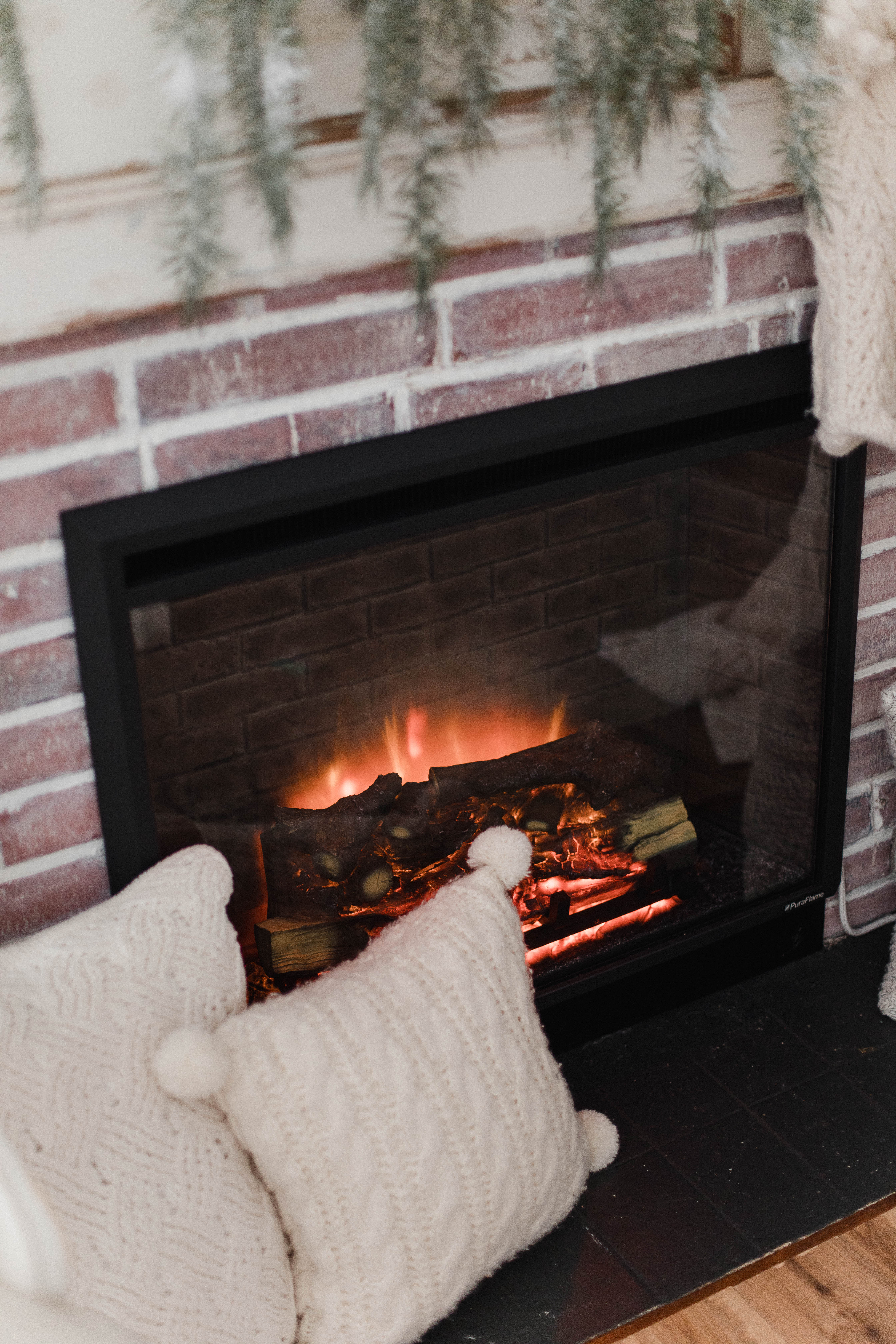 Fast forward to seeing Brooke's Instagram stories this year about the installation of an electric fireplace in her home. I honestly don't know why I never thought of this option, but it was PERFECT given our circumstances! It looked surprisingly real, too, so I decided to buy one for myself and give it a shot. Also, $400 is much more appealing than $4000. 🙂
The 33″ width fit perfectly in our fireplace, but we knew we would have to build a little platform to fix the height as it was a little too short. Our contractor happened to be at our house that day and quickly whipped up a small platform that he painted matte black to match the insert. It was a perfect fit! We currently have it plugged into an outlet next to our fireplace, but my husband plans to put an outlet inside of it soon.
It is SO perfect for our needs! I cannot even begin to tell you how much I love this fireplace. It has LED lights, and it doesn't get hot to touch. And it warms the room pretty significantly! The only thing missing is a crackle sound, but I'm totally fine with that. There's a remote to control the flame and heat, and a thermostat on the insert to control temperature. It's also super quiet. My husband even approves, and this room has become a favorite spot to spend time in!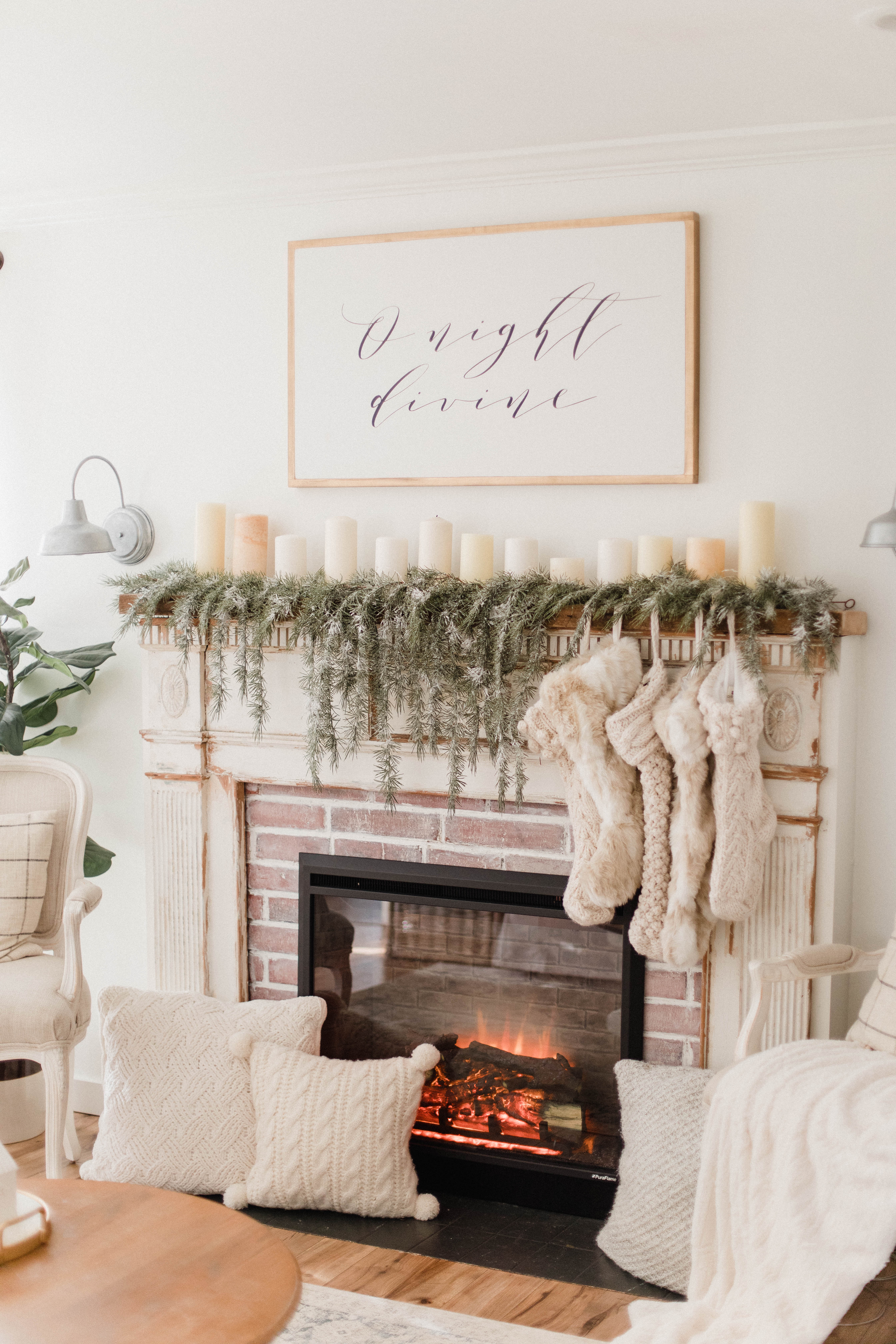 If anyone in your family has respiratory issues, this is a FANTASTIC option for a fireplace (I say that because I know many do!). And even if not, it's still great if you don't want to worry about a real fire! You can scoop it up right here. I hope that helps!! 🙂