I have been compensated by QVC for today's post, but all thoughts and opinions are my own.
In the spirit of trying to make things easier for you guys to find, I'm sharing all of my favorite Living Proof products with you today! I've been on a mission to put all of my favorites from a variety of brands on the blog so you can find them easily. Today we're chatting about my favorite hair care line for styling products, which is available on QVC!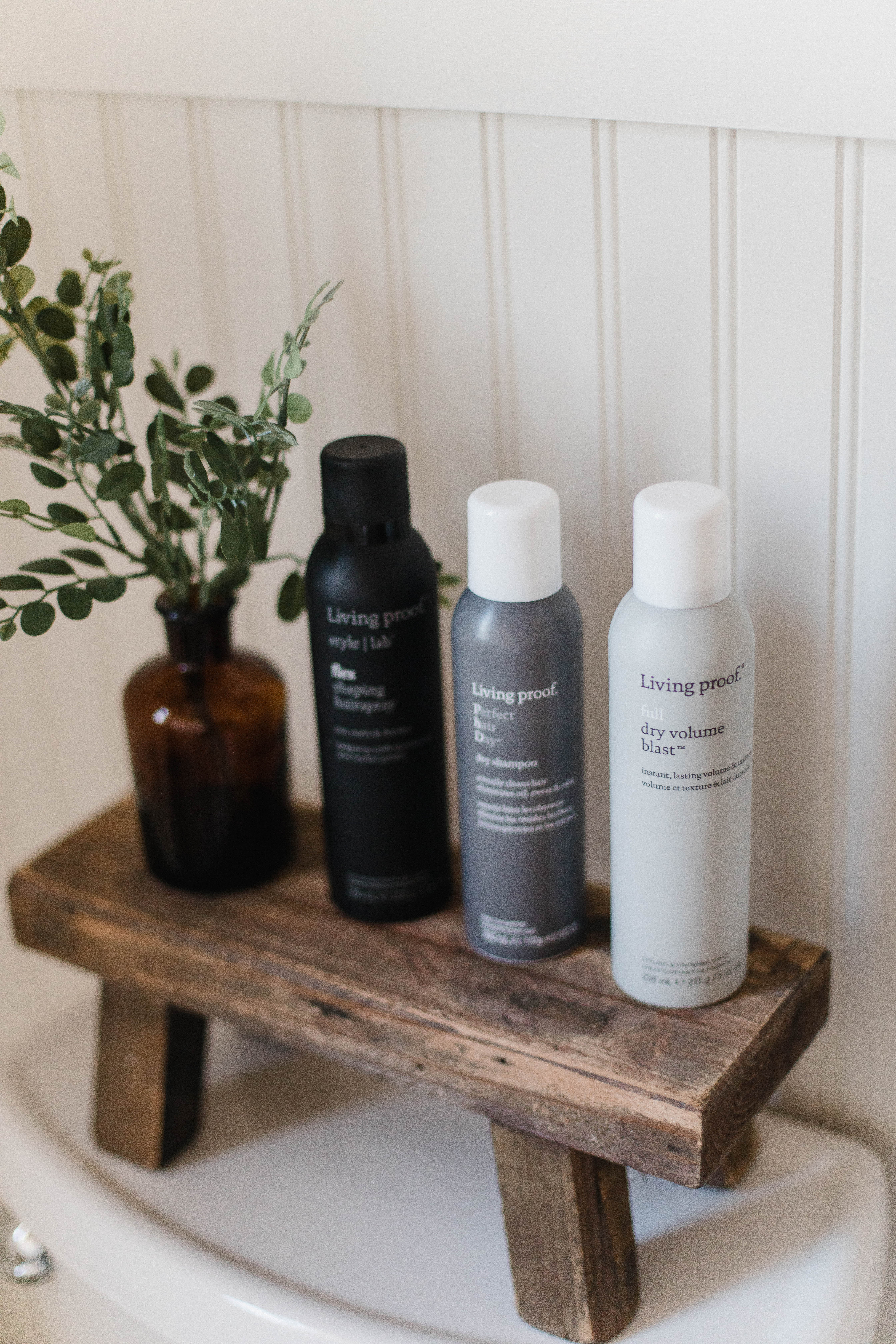 You all know my love for Living Proof, as I've mentioned them frequently over the years. Living Proof hair products are paraben-free, phthalate-free, silicone-free, color safe, and safe for chemically treated hair. They're cruelty-free too! I use a variety of styling products from the line, and wanted to share what each of them does and why I love them with you.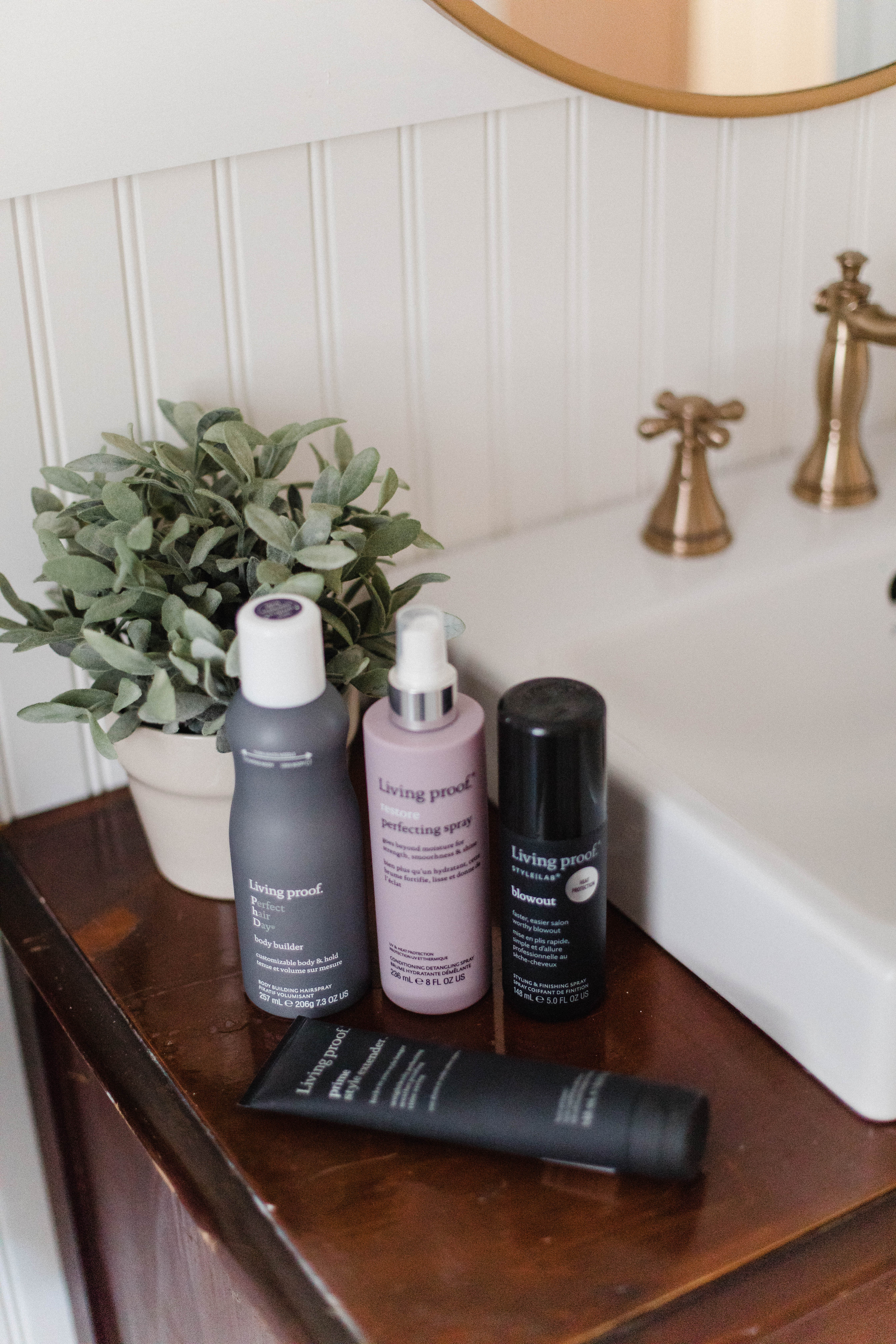 This is hands down my favorite product in the line. It actually cleans the hair by eliminating oil, sweat, and odor. I apply it every evening and massage it into my scalp before I go to bed. I can go several days without washing my hair using this product, and it still looks just as good as it does on the first day. It does leave a little white residue, but that goes away once you massage it in!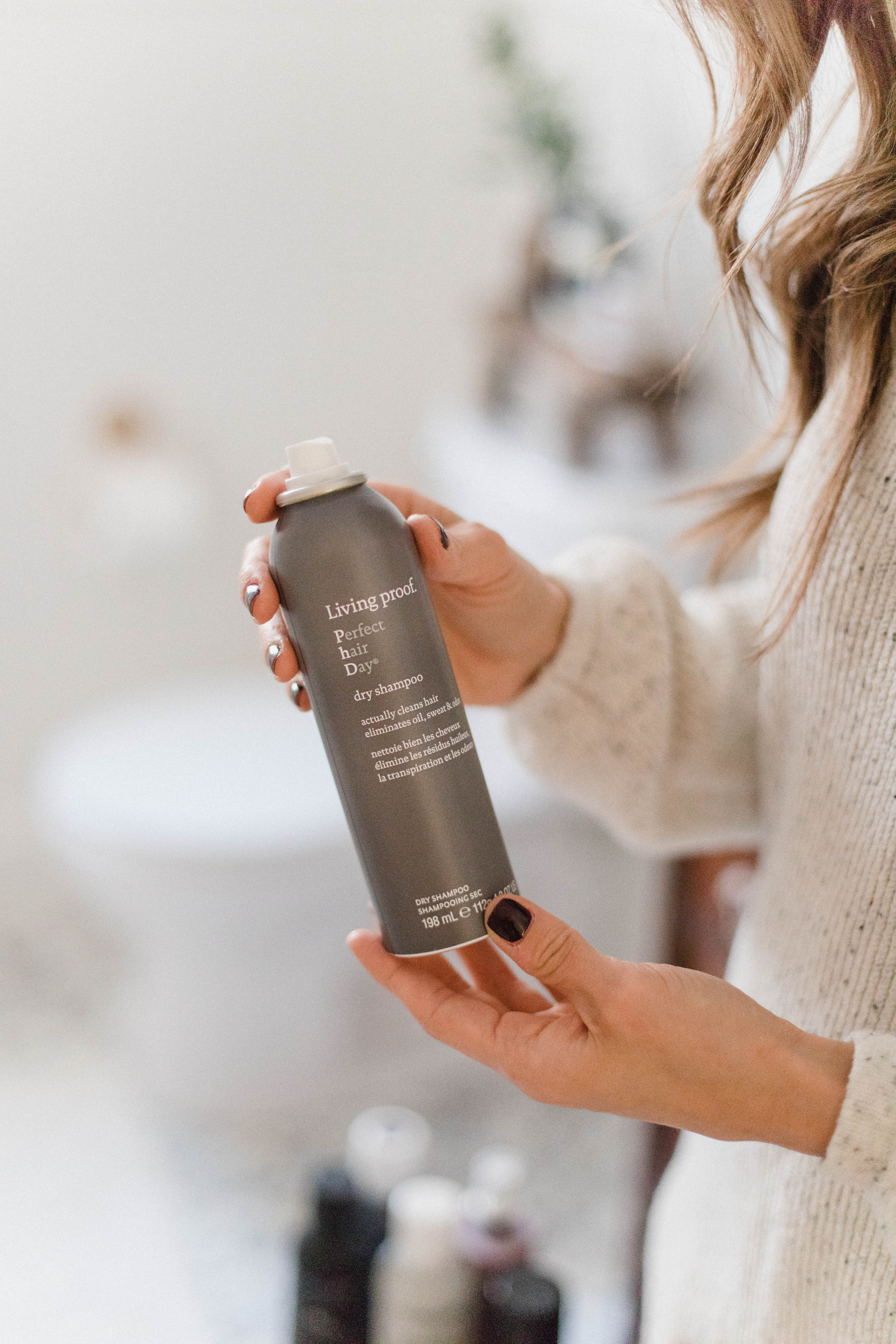 I use this product usually on day 1 of washing my hair to add a bit of volume and texture. Sometimes my hair can be pretty flat on day 1, so this does the trick! It's lightweight, too, so you don't have a lot of product bogging your hair down.
I recently shared this over on Instagram stories and demonstrated how it works! This is a customizable body building hairspray that's gives instant body with a lightweight hold. You can adjust the nozzle depending on how much body you want to add, which I thought was pretty neat! A little goes a long way, too.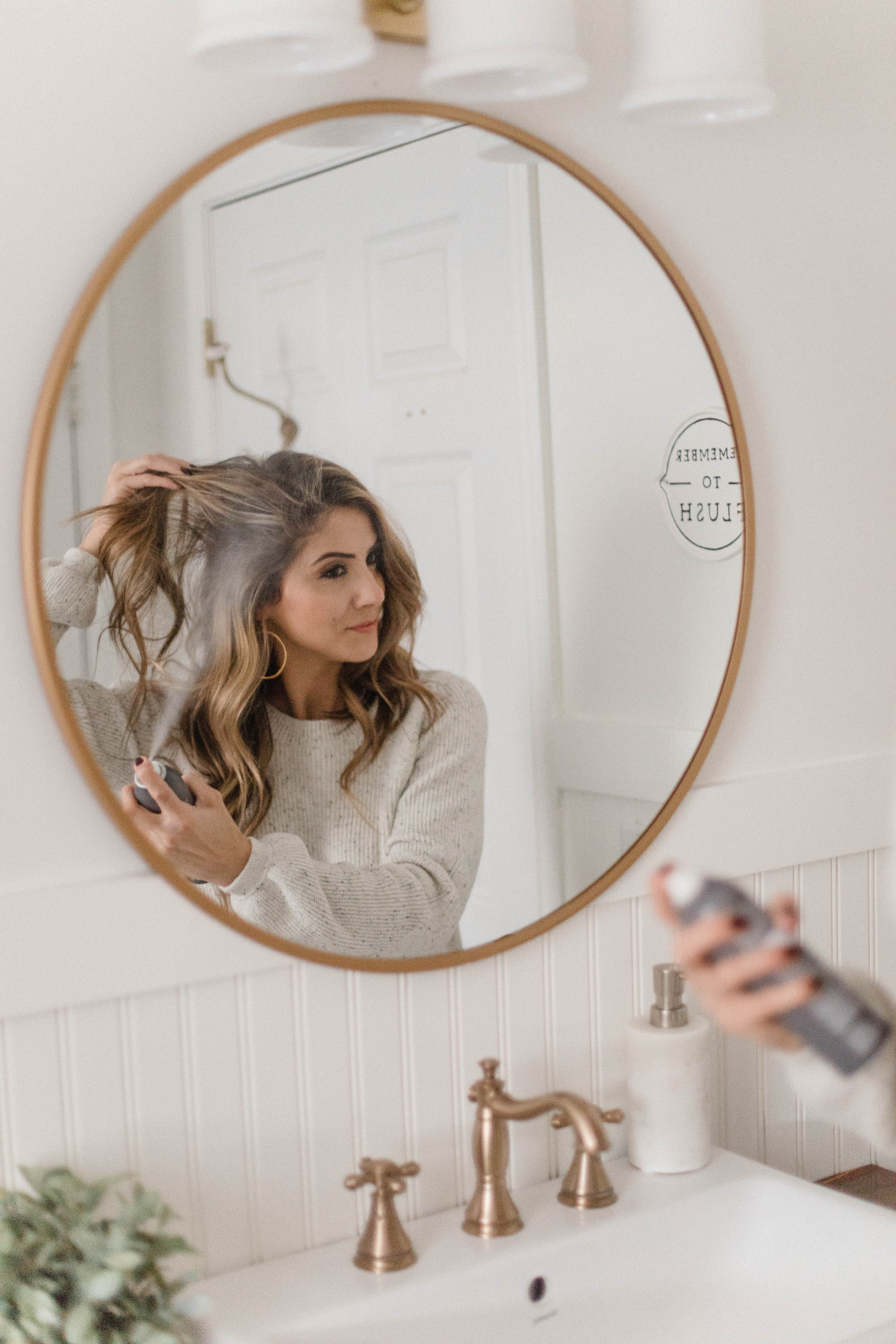 This is my go-to hairspray on a daily basis. I love the flexible, medium hold it gives while still feeling lightweight. I frequently run my fingers through my hair, so I need something that is flexible and brushable. This hairspray is perfect every time. It's my fave! It also has heat protection, too!
I love this spray because it offers heat protection as well as cuts down on blow drying time. I typically let my hair air dry, so I use it more for the heat protection. But I like that it helps when I DO need to blow dry my hair. I spray a little of this on when I get out of the shower.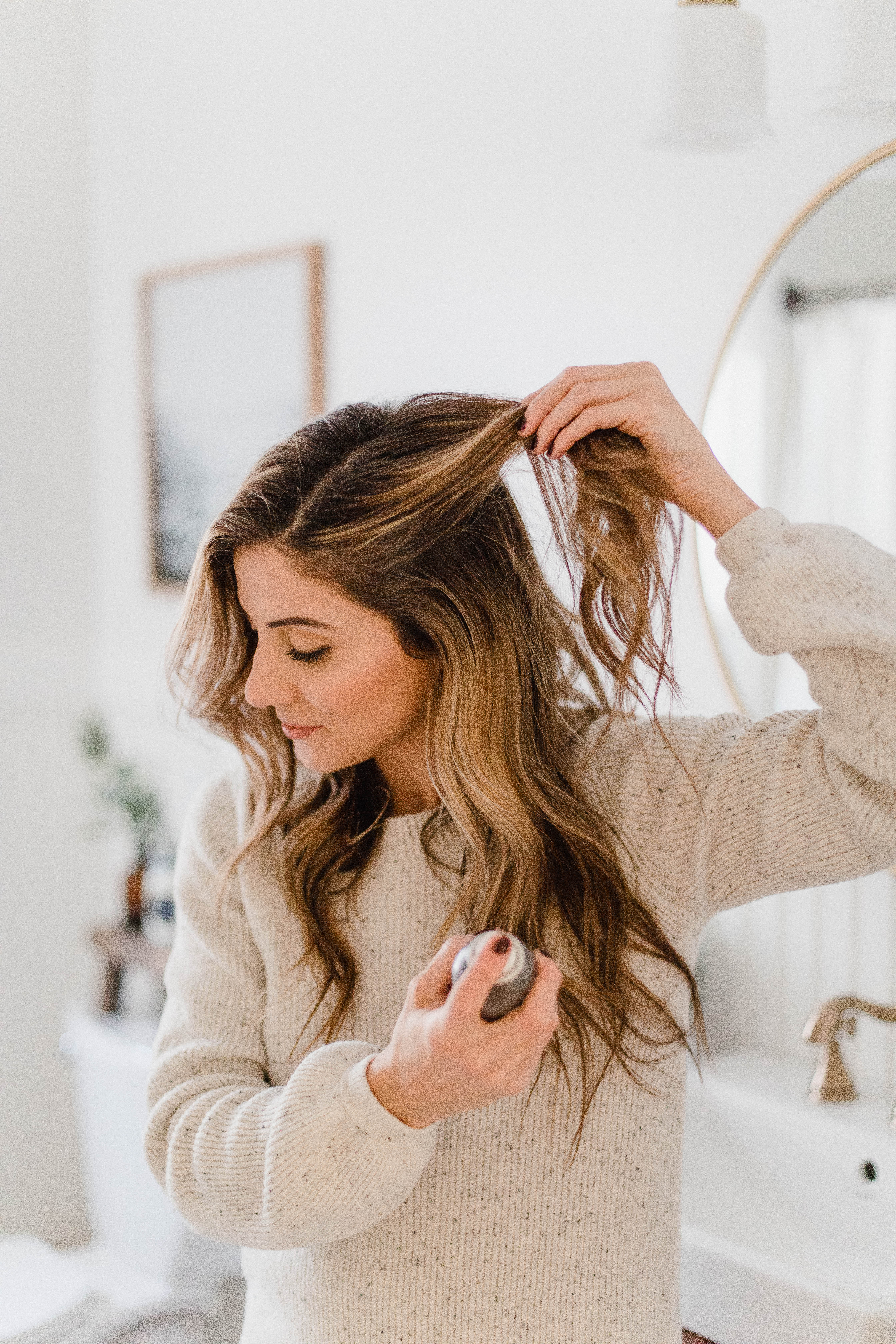 I don't use this as often as I probably should – I use it mainly when I have to go somewhere and really need my hair to hold it's style. This lightweight styling cream extends the life of your hairstyle up to 2x longer AND helps repel dirt and oil to keep hair cleaner longer. It really works!
This product is the newest I've tried, but still holds true to Living Proof standards. It's a lightweight conditioning detangler that helps dry, damaged hair feel healthier. My hair can take a beating from my well water, so I'm always trying to keep it as healthy and strong as possible. This has really helped prevent further breakage when brushing my wet hair out after taking a shower.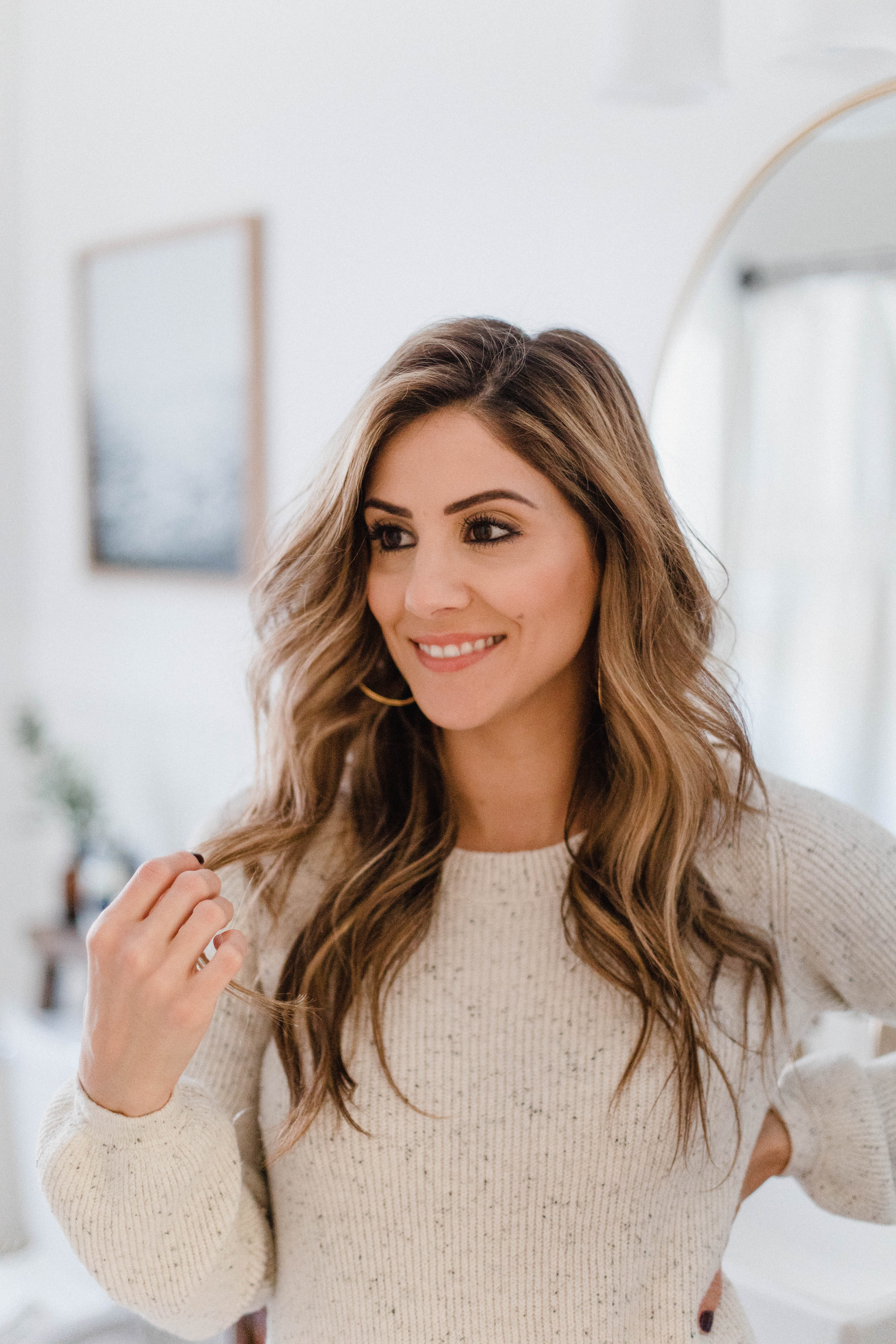 QVC has some awesome deals on Living Proof! Many of the products come with travel sizes as well, AND they currently have FREE SHIPPING on beauty products until December 2nd! Don't forget you can use the code FIVE4U for $5 off your first order! You can check out the full line here. If you've tried any Living Proof products you think I need to try, tell me in a comment below!
SHOP THE POST