I have been compensated by QVC for today's post; all thoughts and opinions are my own.
I have a fantastic gift idea for the traveler today! Whether your husband is frequently on the road for business, or you know someone who might have trouble sleeping while traveling, this gift idea is sure to be a special treat! Today I'm sharing about the Bose Noise-Masking Sleepbuds that are available on QVC!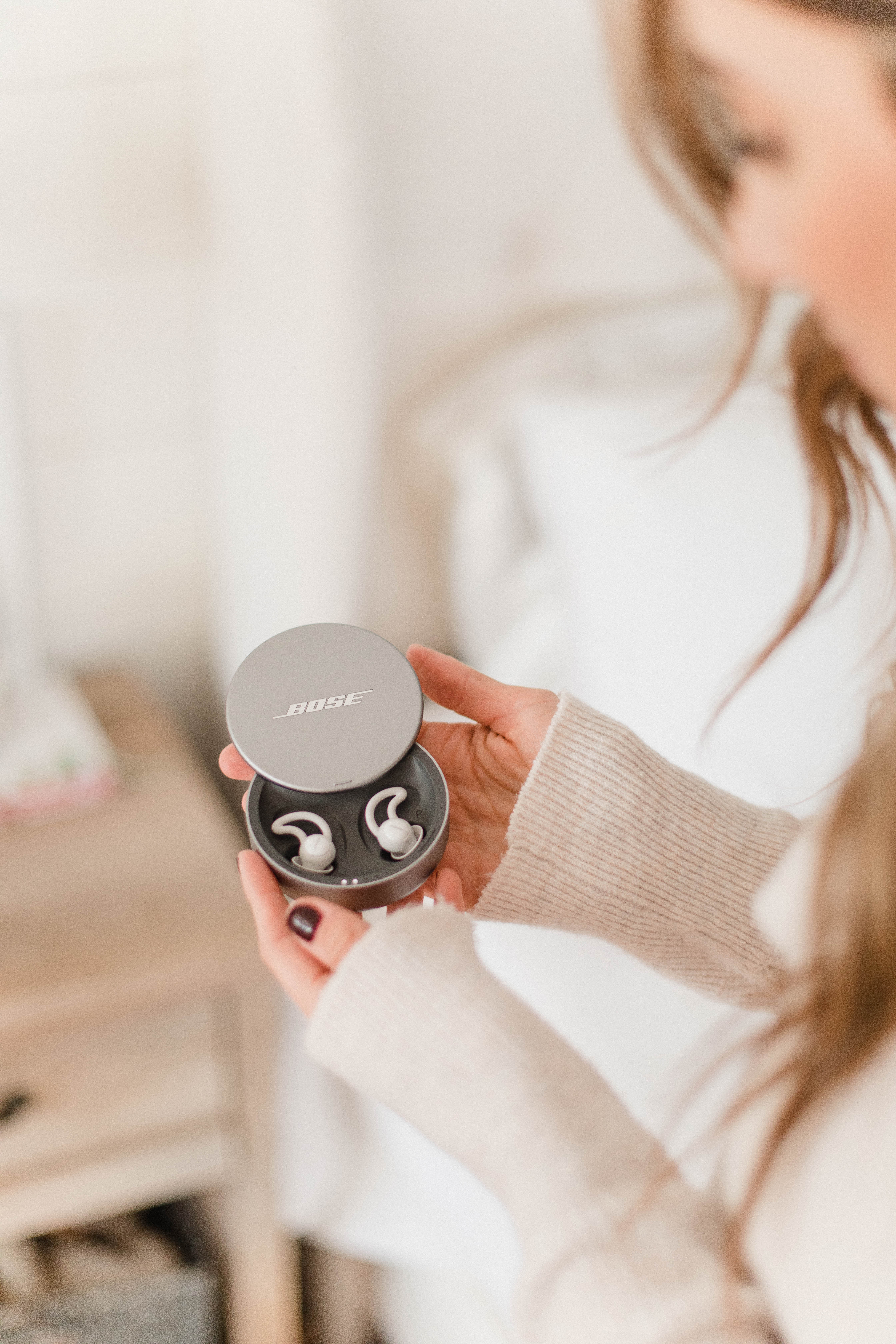 The Bose Noise-Masking Sleepbuds mask any distractions and room noise that might prevent you from getting a good night's sleep. You sleep with the buds in your ears (they're SUPER comfortable), which play your choice of ambient sound to drift off to sleep to. There are 10 sounds preloaded into the buds that you select via the smartphone app, including a crackling campfire, a white noise static, and even ocean waves. Again, they do NOT cancel out sound – they simply mask it…basically distract you from whatever sound you might be hearing. It's a really great option for someone who has trouble sleeping, too!
I can see these being really helpful on a long flight, or when staying in a hotel room with a lot of noise on the outside (traffic, busy streets, etc). Or for someone who simply gets very distracted and has trouble falling asleep. Or for the person with a spouse who snores 😉
You get three sizes of the silicone StayHear tips, which perfectly and comfortably fit your ear. The aluminum case that holds them acts as their charge port, too. The Bose Noise-Masking Sleepbuds hold a 16 hour charge so they'll stay charged long enough for a full night's sleep. You can also set a wake-up alarm within the app so it turns off when you need it to.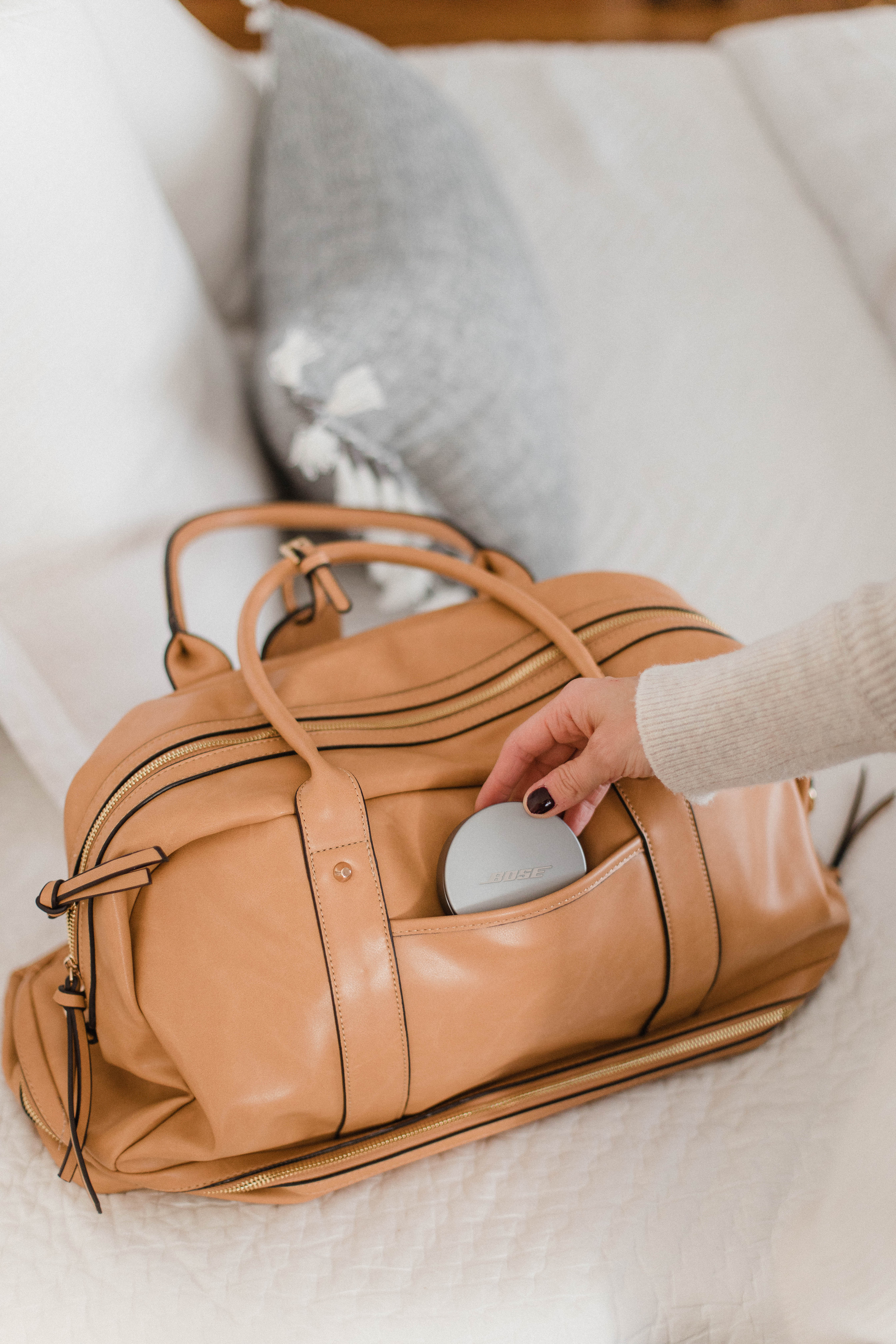 The Bose Noise-Masking Sleepbuds are definitely an investment, but thats why I love QVC's EasyPay! You get free shipping and 6 Easy Pays to make the cost more manageable! They're the perfect gift for the business traveler or difficult sleeper! Scoop them up on QVC.com today!
SHOP THE POST