We recently made a very unpopular decision for our home – we installed carpet in our upstairs bedrooms! I never expected people to have such strong feelings towards carpet, but alas – many do. We happen to LOVE carpet in the bedrooms, and have missed it since we moved here 3 years ago. We had carpeting in the upstairs of our last home, and I remember it feeling so incredibly cozy and warm. We both agreed that feeling was missing in our current home, so we decided it was time!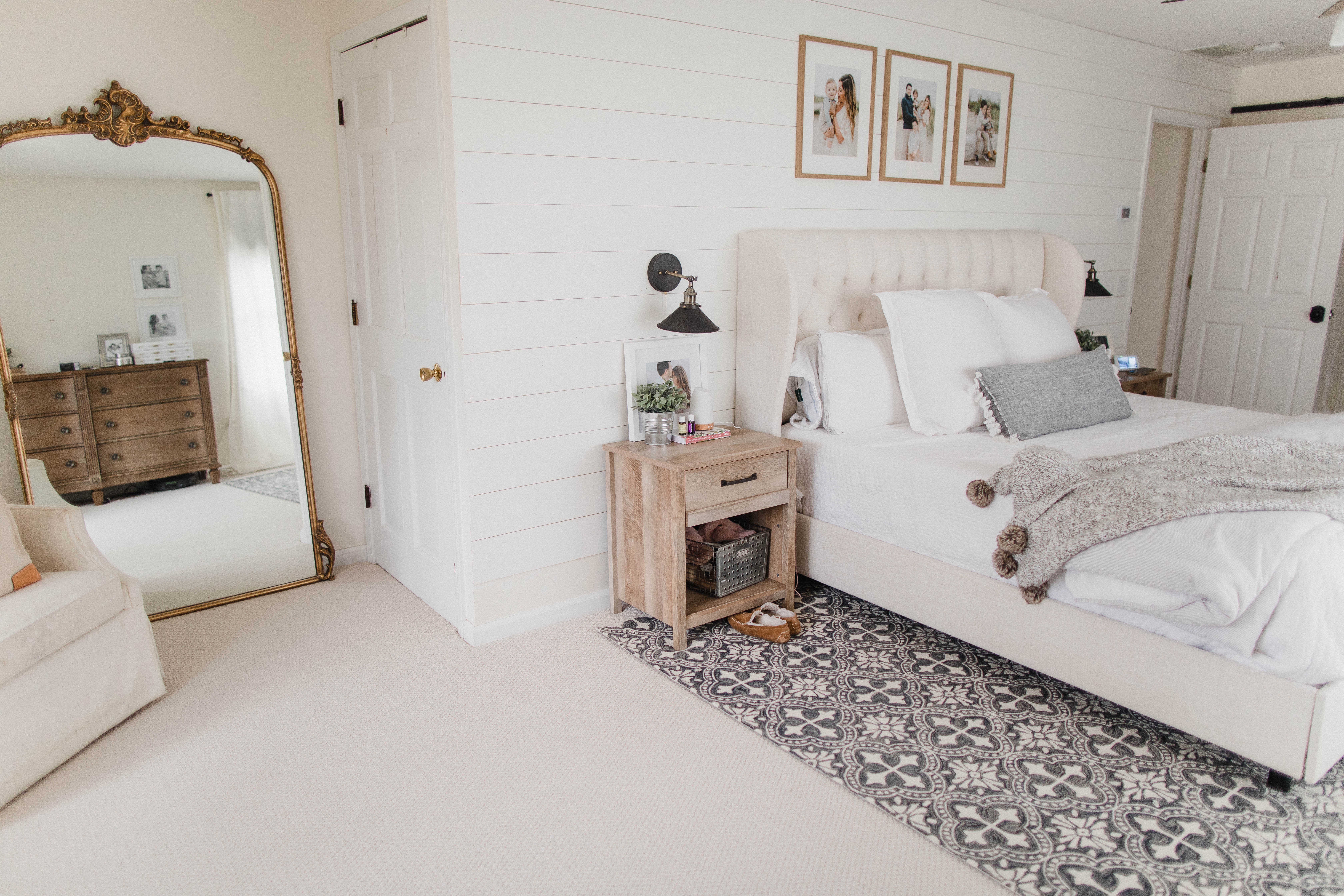 There were many factors I took into consideration when selecting the carpet we chose to install. Our friend Travis owns Coastal Concepts, a company that specializes in carpeting, window treatments, and flooring, so we decided to have him over to discuss what we were looking for and our concerns. We needed a carpet that was stain resistant (because, kids!), and I also questioned if it was the right decision with allergies and asthma. Travis shared some great information with me that made me feel even more confident in our carpet decision.
There are many misconceptions regarding carpet and asthma/allergies that I was happy to learn! Travis shared this link from Mohawk Flooring explaining these misconceptions and how (newer) carpet can actually be beneficial to someone with these conditions. Carpet fibers actually trap dust, pet dander, and pollen and remove them from the breathing zone! You can read more about all that right here. I love that they link actual studies, as well!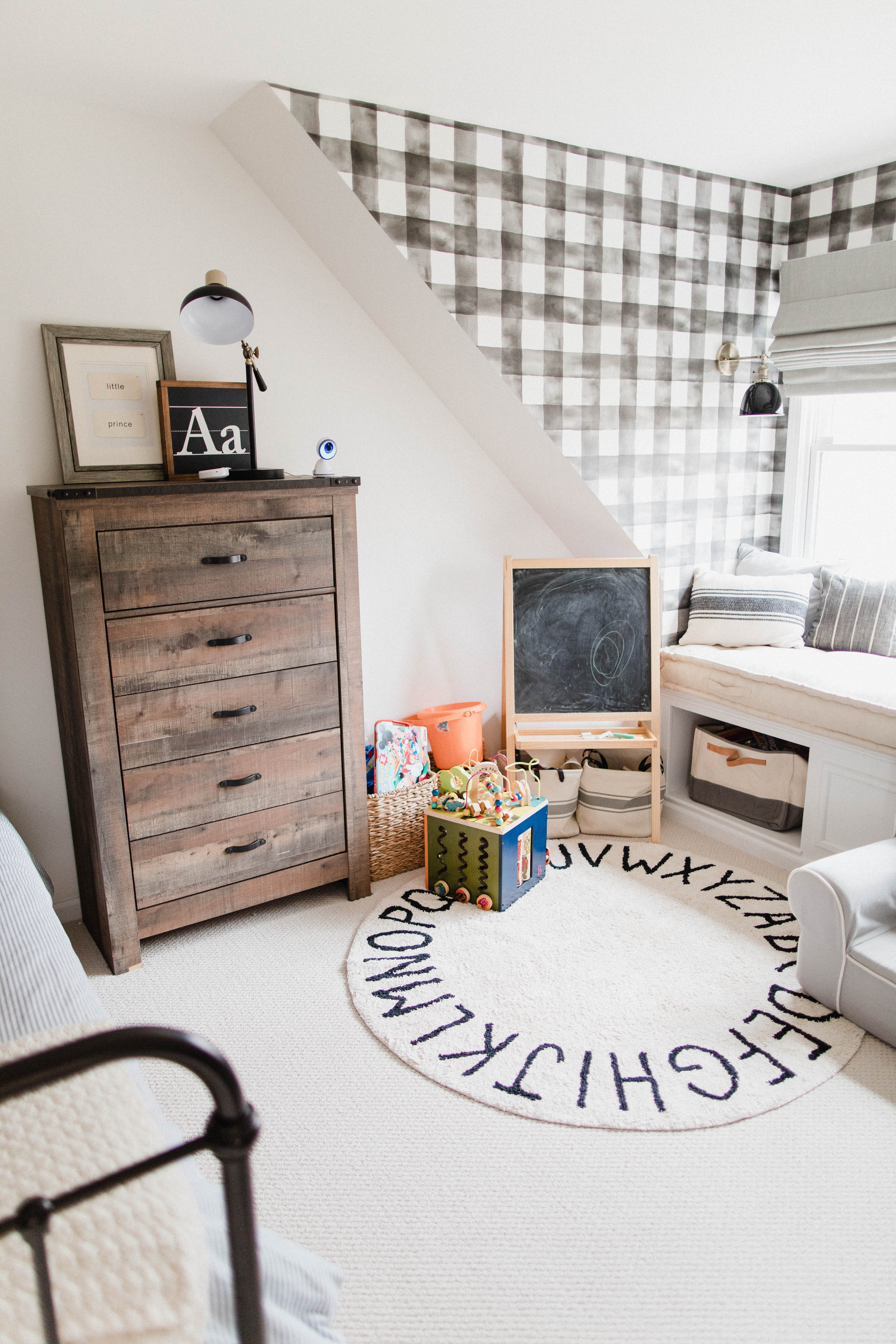 We chose Mohawk Flooring for our carpet, which came highly recommend. All Mohawk carpets are CRI Green Label Plus Certified which means they meet or exceed government indoor air quality regulations and are among the lowest VOC-emitting products out there! Mohawk features Everstrand, which is made using patented Continuum – an innovative PET carpet that's made with up to 100% recycled content which is antimicrobial by nature. The padding Mohawk uses is also anti-microbial! This PET material makes the carpet easier to clean and maintain, as well. They're also protected by Scotchguard, which gives an extra layer of protection against stains. You can find more info on all of this right here. Per Travis, the owner of the company we used, all Everstrand warranties include lifetime stain resistance and 10-year coverage for abrasive wear, texture retention, soil resistance, and manufacturing defects! Once I knew all of this, I was sold!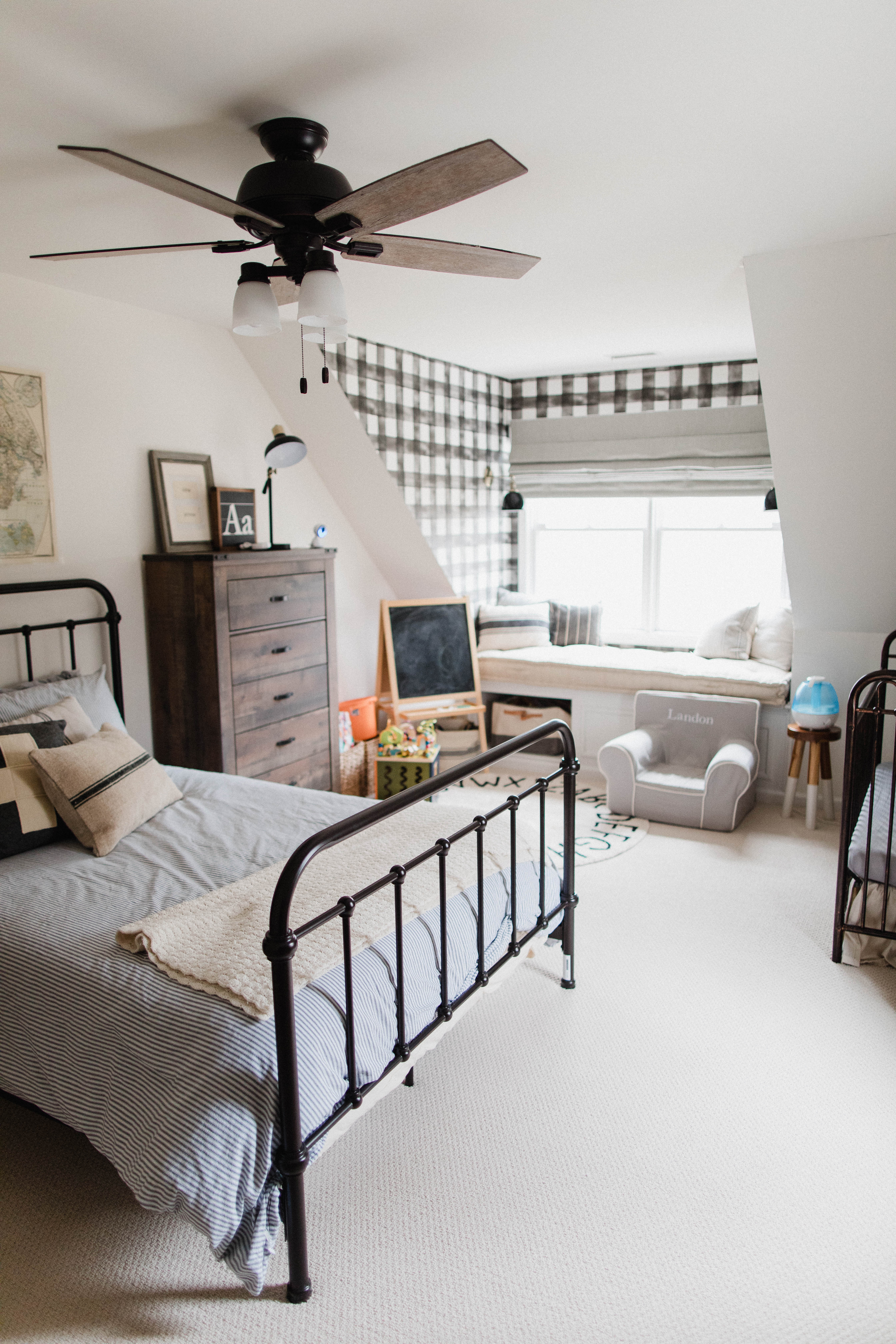 We chose a Mohawk Carpet low pile berber in the style Ensemble. I loved the simple texture it offered and that it was still soft on our feet. We went with the lightest color, called Chorale. I realize some of you might think we're crazy for going with a light color, but the stain resistance made me more confident in our choice! I also wanted to be able to layer rugs over the carpet, and Travis recommended a low pile to avoid rugs leaving an indent in the carpet. I am in LOVE with the result!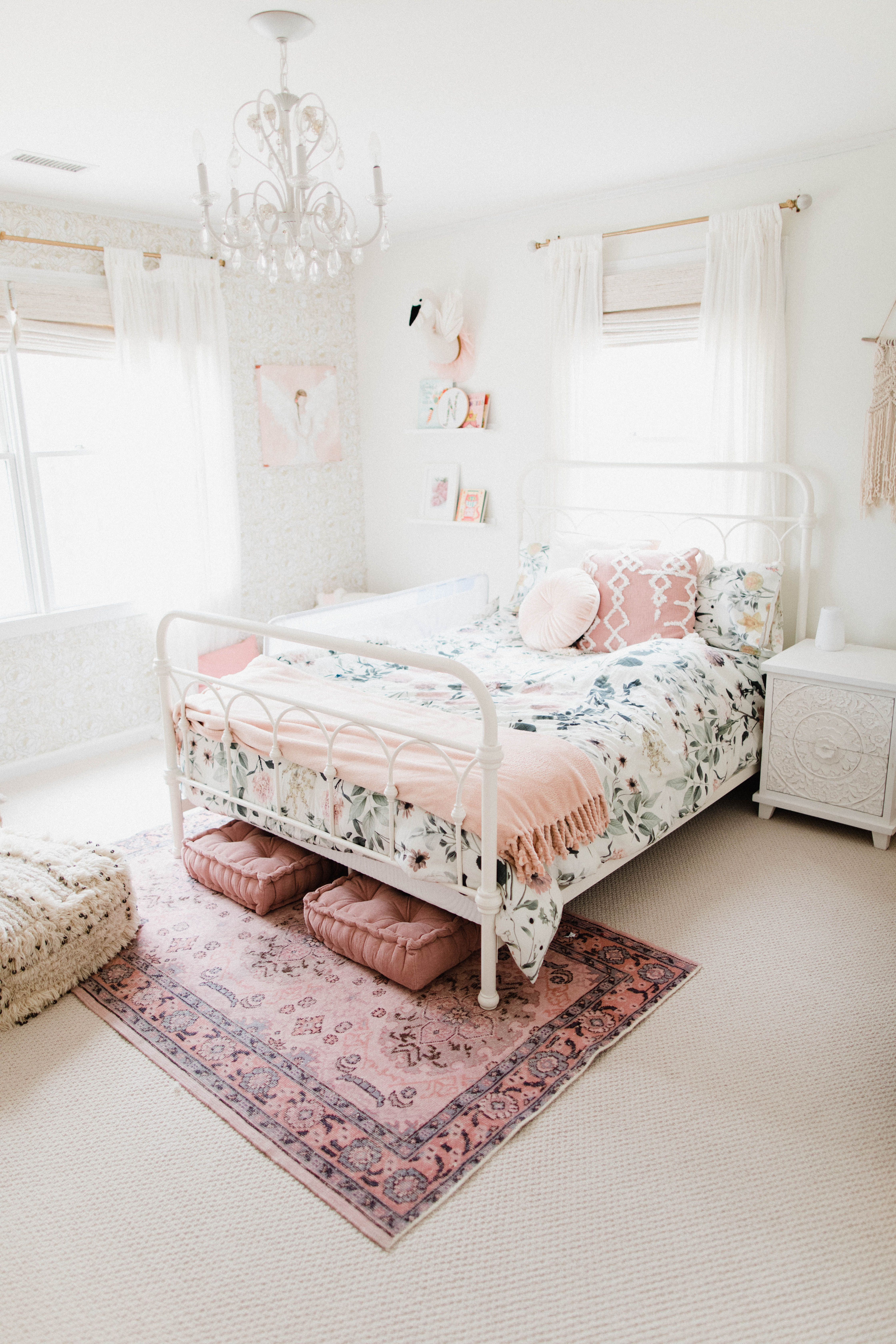 Many asked how we handled moving the furniture, and we did it ourselves with the help of Travis's brother! They carpeted our master bedroom and hallway one day (so we shifted all of the furniture into one of the other bedrooms), and then the remaining bedrooms and stairwell the second day (and again shifted furniture around). It actually was not as bad as I was expecting, and resulted in me purging a bit too!
I'm not sure why we waited so long to do this, but we are so insanely happy with the outcome. And for transparency, our entire upstairs plus the stairs cost us between $4-5K to carpet. This is definitely an investment, but one we've been wanting to do for years.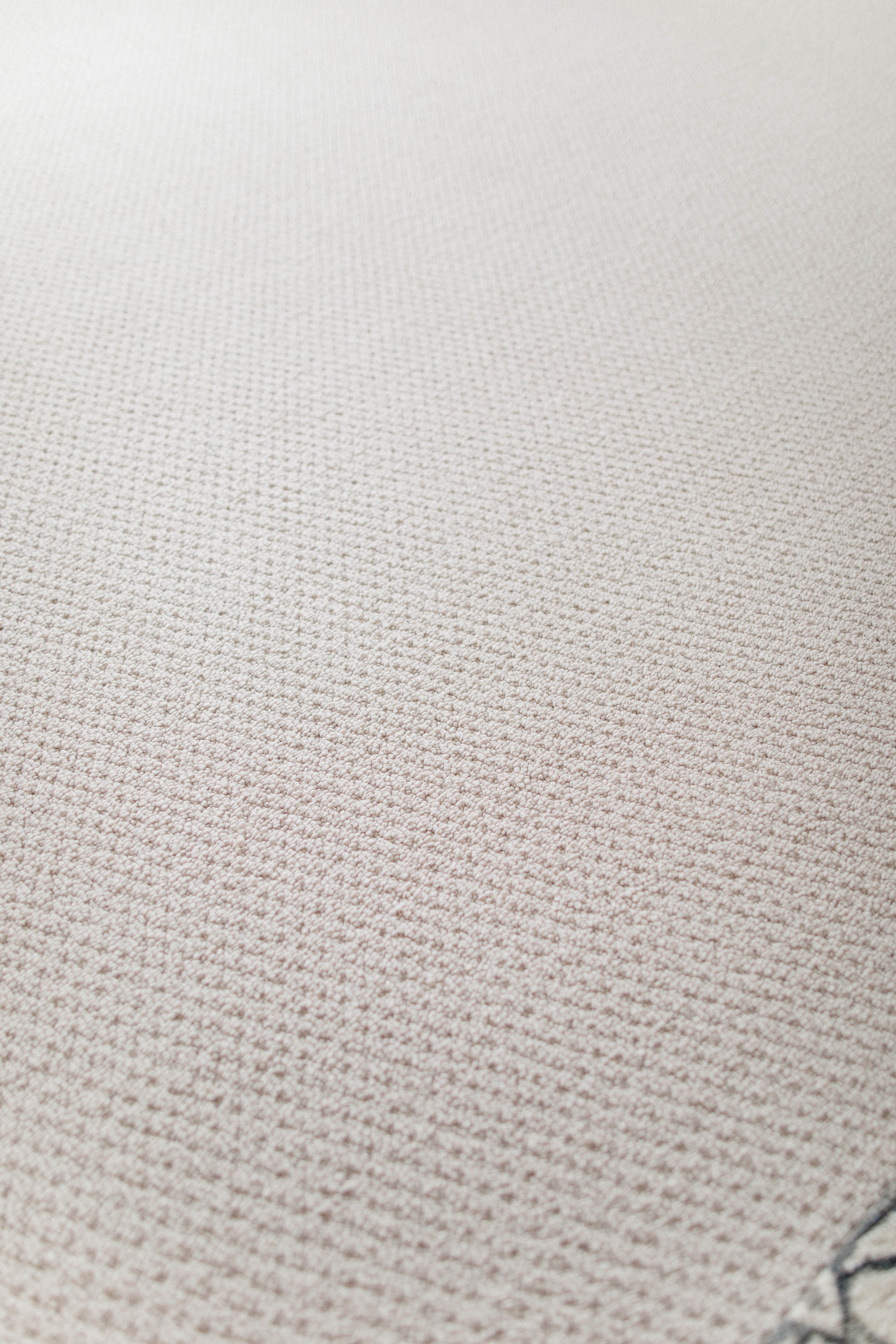 If you have any questions I didn't answer, leave them in a comment below! And if you're local, we highly recommend Coastal Concepts for your flooring needs! They offer window treatments, as well. We plan on using them again in the future! 🙂