I have been compensated by QVC for this post; all thoughts and opinions are my own.
It's that time of year where everyone is focusing on their lifestyle and fitness goals…and I love it! I know the gyms might be more crowded and you're probably sick of hearing about Whole 30 but honestly, I think it's super encouraging to see! As a nurse, I've learned that prevention is key, so I'll always cheer people on who are looking to improve their lifestyle. Today I thought I'd share 4 of my fitness essentials that I use on the regular!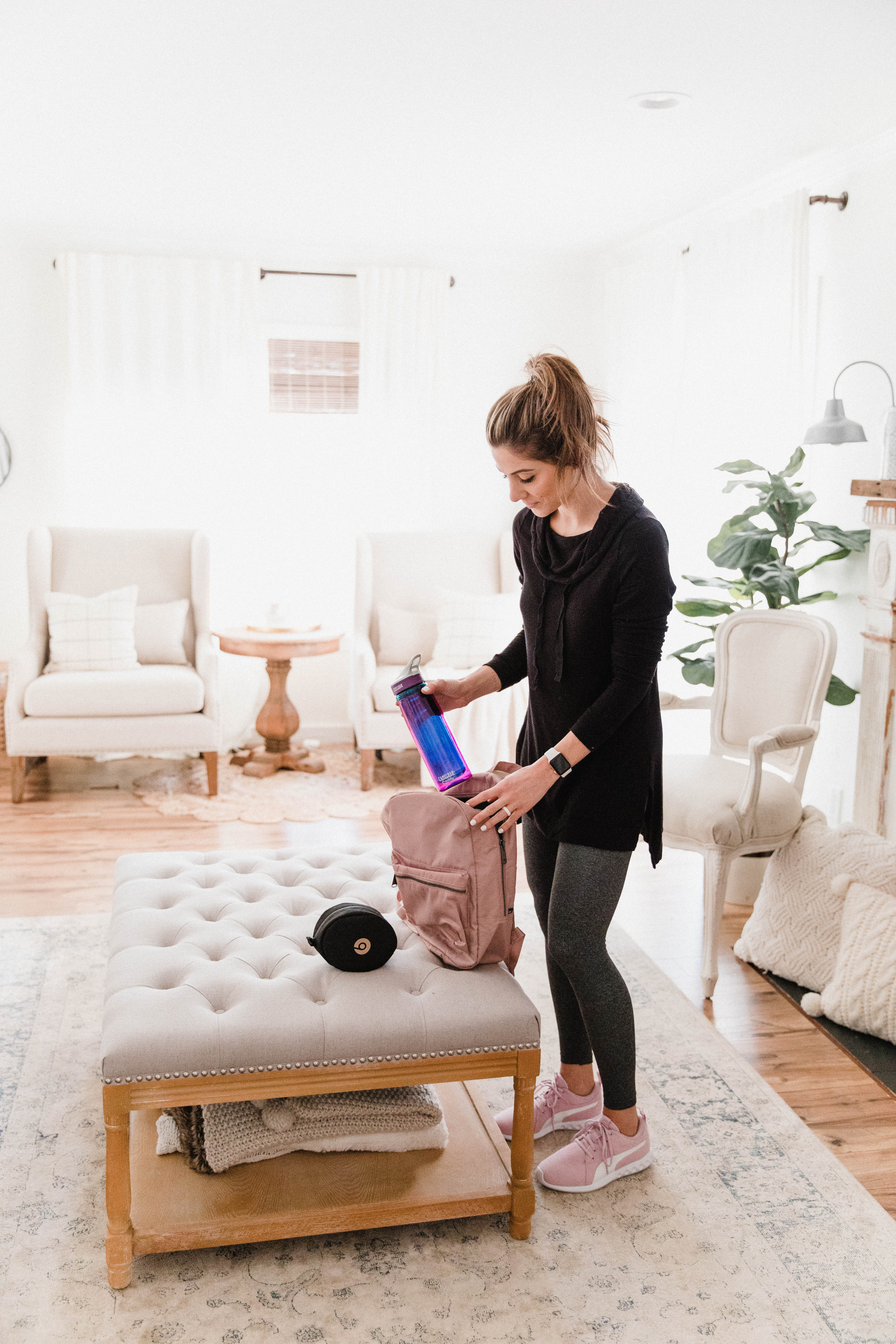 1 // A fitness tracker.
I've received many questions on my Apple Watch Series 3 with GPS and my thoughts on using it! I really love it because I feel like I don't need to have my phone in my hand all the time. I can see messages and emails as they come through and determine if I need to respond ASAP or if they can wait. I also like that I can track workouts, and even use it as a remote shutter if I'm taking photos with my phone! I love that I can change up the bands as I like, too. The Apple Watch Series 3 is currently the TSV on QVC, and you can scoop it up for as little as $379.98 with a variety of accessories! If you're looking for a tracker that's a little more budget friendly, QVC has a variety of FitBits and other fitness trackers right HERE.
2 // A good pair of headphones.
Many of you had mentioned you were looking for deals on the Beats by Dr. Dre Solo3 Wireless On-Ear Headphones around Black Friday, and to be honest…I had never heard of them before! The huge request was intriguing, so I started to do some research about why these headphones are so great. I learned that they are unlike any other pair of headphones because their design allows you to experience the full sound of whatever you're listening to. They have a 40 hour battery life, and are super comfortable to wear whether you're working on your computer or even running! I invested in them to make my runs even more enjoyable (I need really good, really loud music to motivate me!), and I was impressed at how well they stayed on. I prefer them over any earphones I've tried before! If you're looking for a more budget-friendly set, you can check out more of QVC's wireless headphone options right HERE.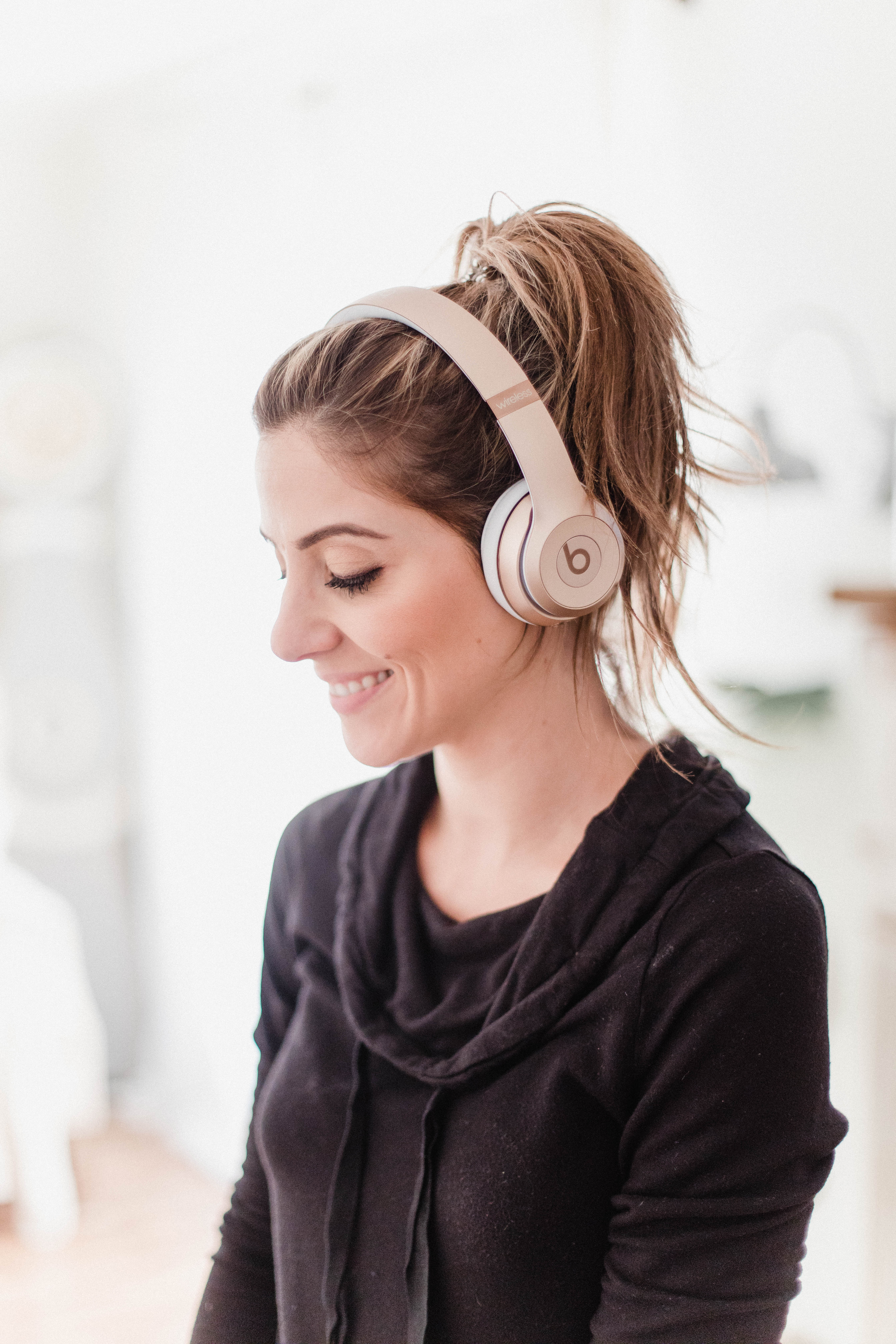 3 // A good pair of sneakers
I love that these Puma Knit Lace-Up Sneakers are lightweight and breathable, and look great worn casually or to the gym! They're super comfortable and literally feel like you're walking on a cloud! I'm wearing the color Orchid, but they're also available in black and olive green, too. They're only $60 on QVC, which is a steal! If this pair isn't your style, QVC has a variety of athletic sneaker options right HERE.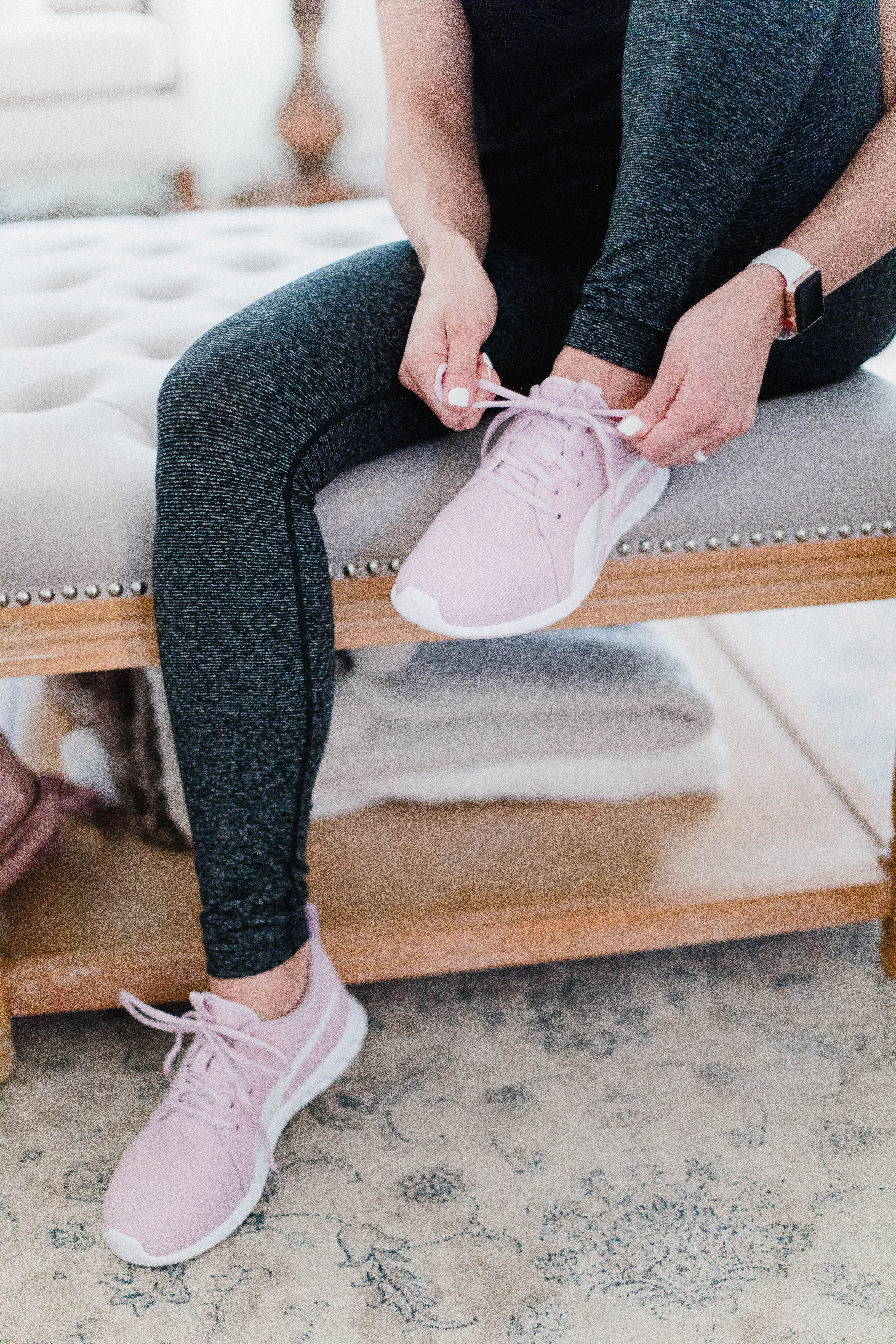 4 // The right tools to meal prep.
One of my goals for this year is to get a better handle on meal prepping and planning. We've meal prepped in the past and it really helped cut down on time in the morning. We've been loving these Lock & Lock Vented Glass Bowls because not only are they great for meal prepping, but they're freezer, dishwasher, microwave, and oven safe – meaning they're great for just about anything! I love the way the lids lock, too, and there's a silicone seal that prevents any leakage! You can scoop up a set of 3 round bowls for only $22.50 and 3 square bowls for $24.50! There are several other Lock & Lock sets (some perfectly portioned for meal prepping!) right HERE.
You can scoop all of these items up on QVC.com! If you're a first time customer, use the code TEN4U for $10 off your order! Also, it's FREE SHIPPING day! You can score free shipping today only on everything, so head over to QVC.com to start shopping!
SHOP THE POST