I have been compensated by QVC for today's post; all thoughts and opinions are my own.
I've mentioned before that I'm in the process of organizing our house. I've been purging things that are old, run down, and no longer needed. I've been cleaning out closets, cabinets, and cupboards, and the attic and, honestly, I'm amazed at how much junk we've acquired over the years! I've decided that if I do replace something we trashed, it needs to be multifunctional and serve a purpose. I had a variety of old bakeware that was mismatched and never used, so I donated that and decided to pick up a pretty new set to simplify things a bit. Today I'm sharing what I got because I LOVE the versatility of it!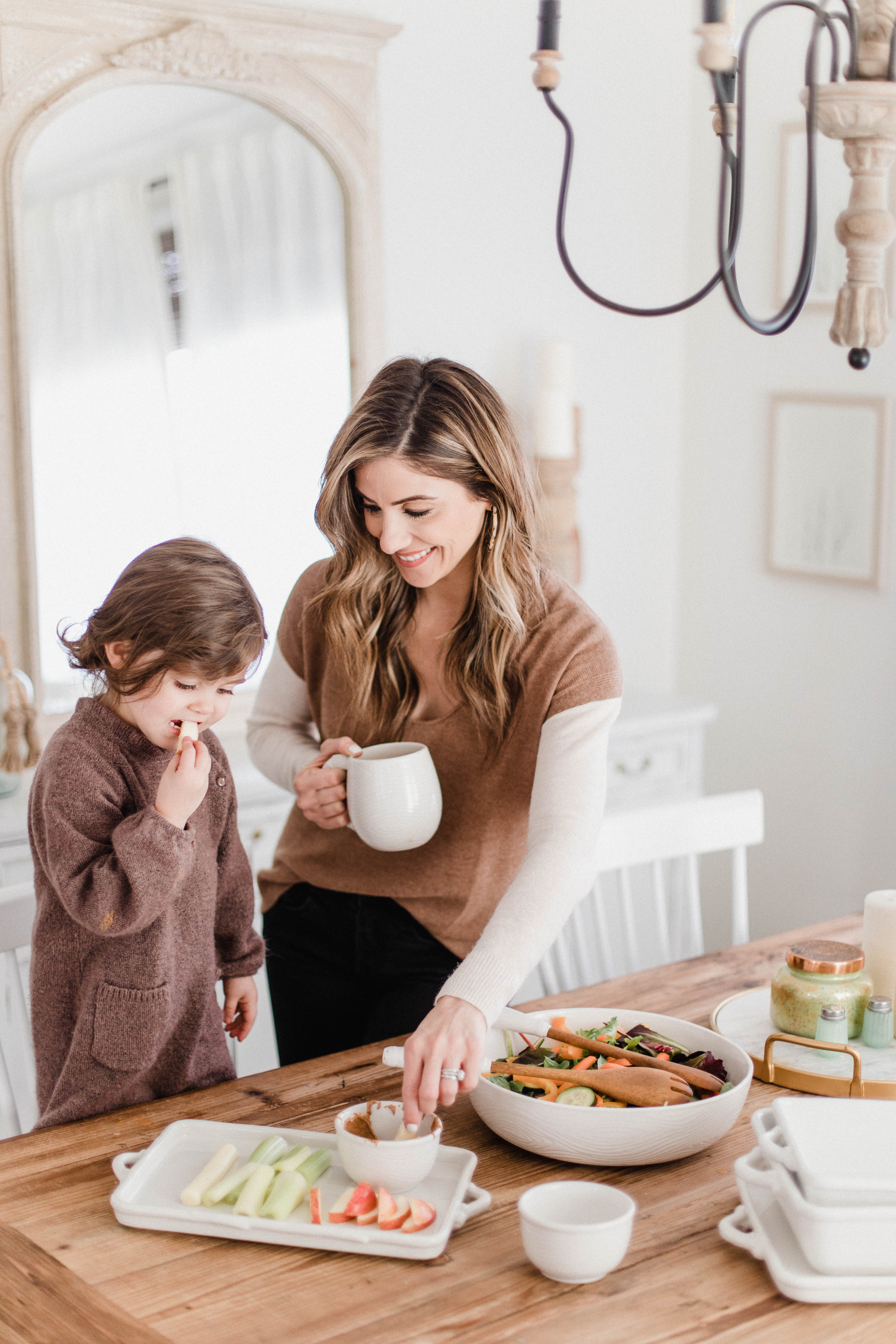 I have fallen in love with the Woodland Collection by Tara at Home on QVC.com! I love the classic white and simple woodgrain texture because it fits in with any decor. White is always my go-to for dishes and serving platters because its classic and versatile year round. The woodgrain texture adds an earthy, natural touch that works for every season!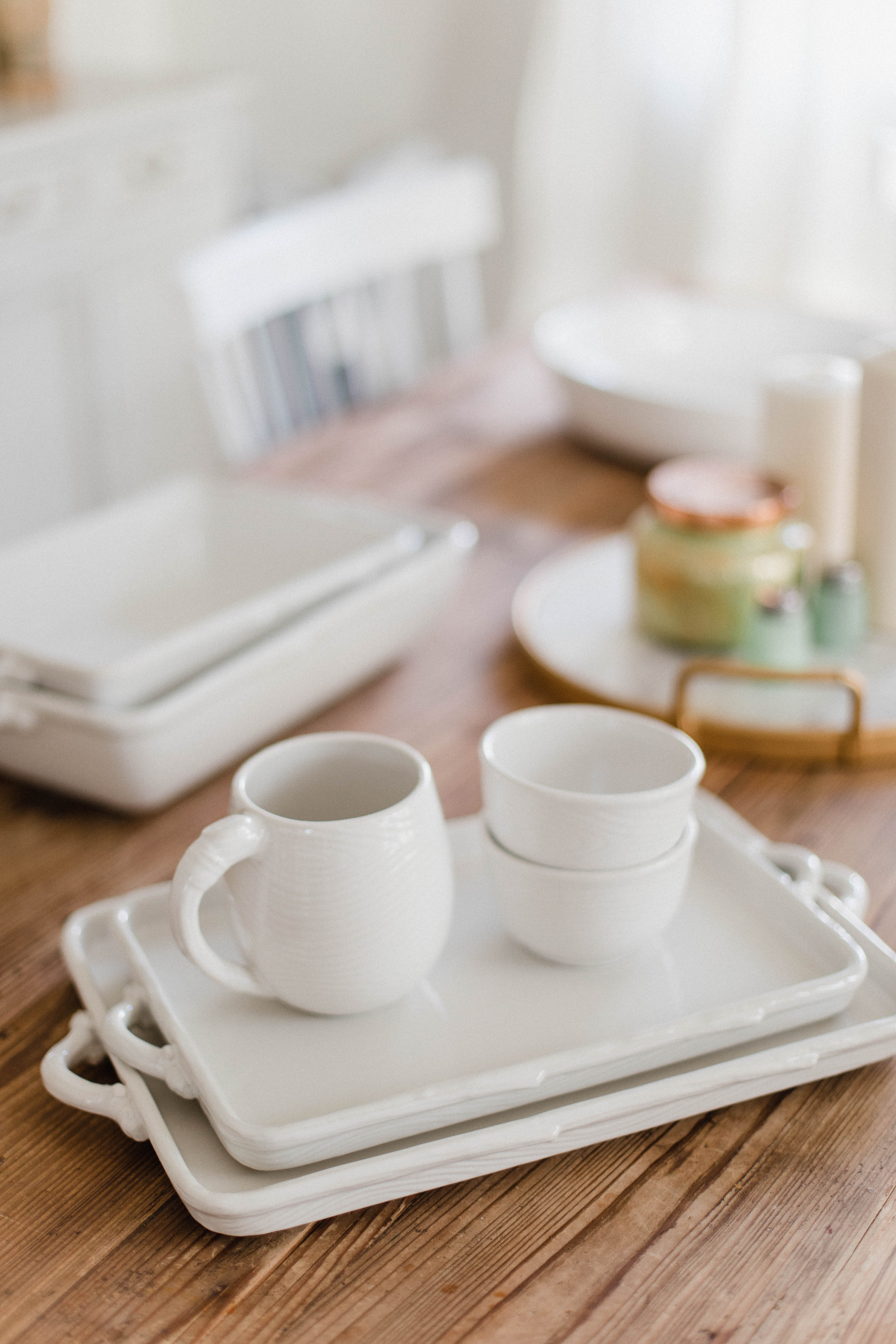 The Woodland Collection by Tara is multifunctional, too. It's dishwasher, microwave, refrigerator, and oven safe up to 500F. Each baker (there are two sizes, the 11×7 set and the 13×9 set) comes with a tray and lid for optimal use. I love that the trays can be used under the baker if it's hot out of the oven, but also as a serving platter if needed! I've been using the smaller one for the kid's after school snack (we always have a snack ready because they're usually overtired and hangry!). The little ramekins make for the perfect dipping bowls!
I love the size of the nested bowls too, which are perfect for salads or side dishes. I had a variety of mismatched salad bowls (some plastic from YEARS ago), so I'm happy to have a set of new bowls to serve with. My little ones eat better when they help prep the food and serve themselves (with some help!).They really enjoy scooping their food themselves, and it helps with independence too (just a little mom trick!). But my favorite item might be the beautiful wooden servers. I love the contrast and sleek look of the wood and white!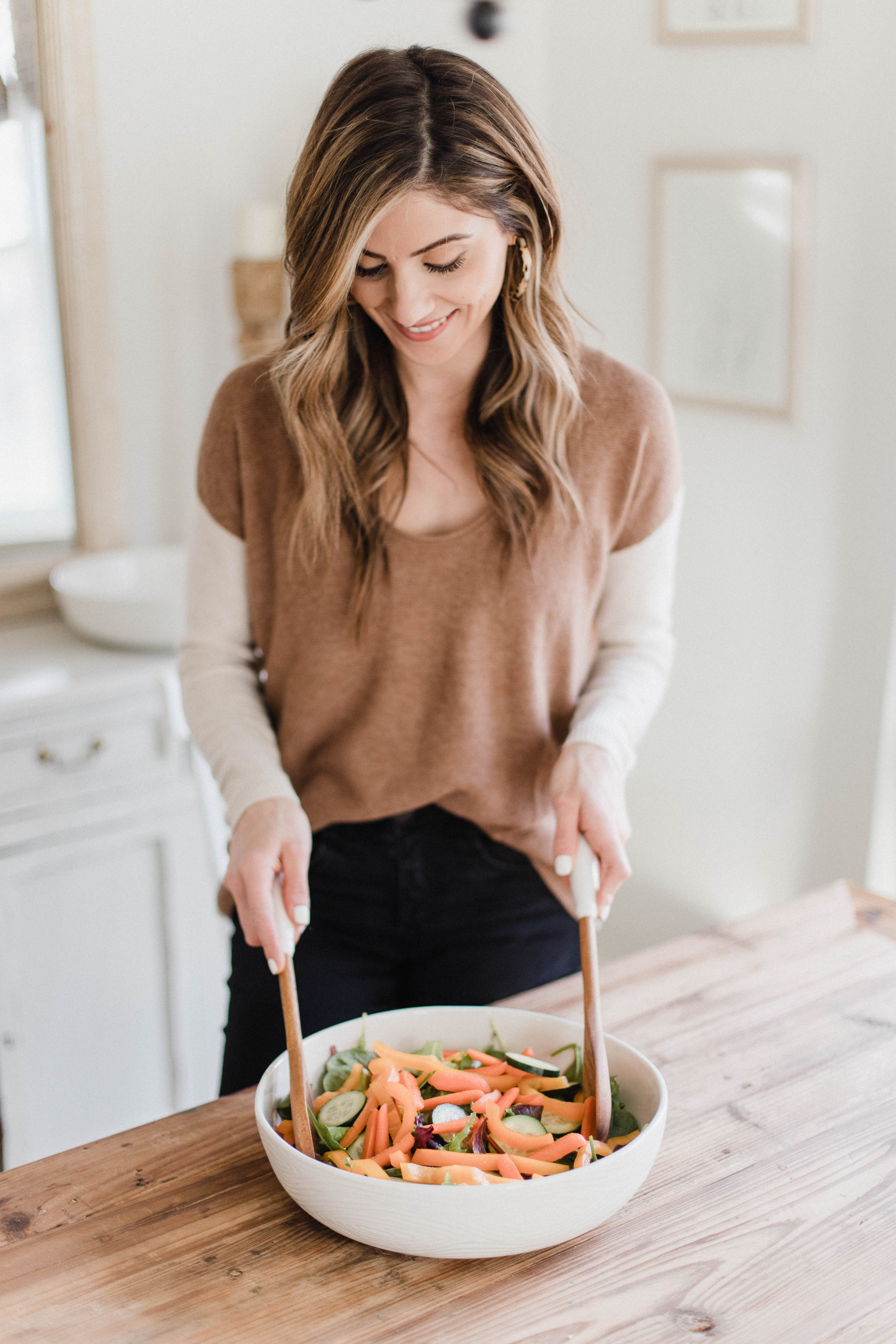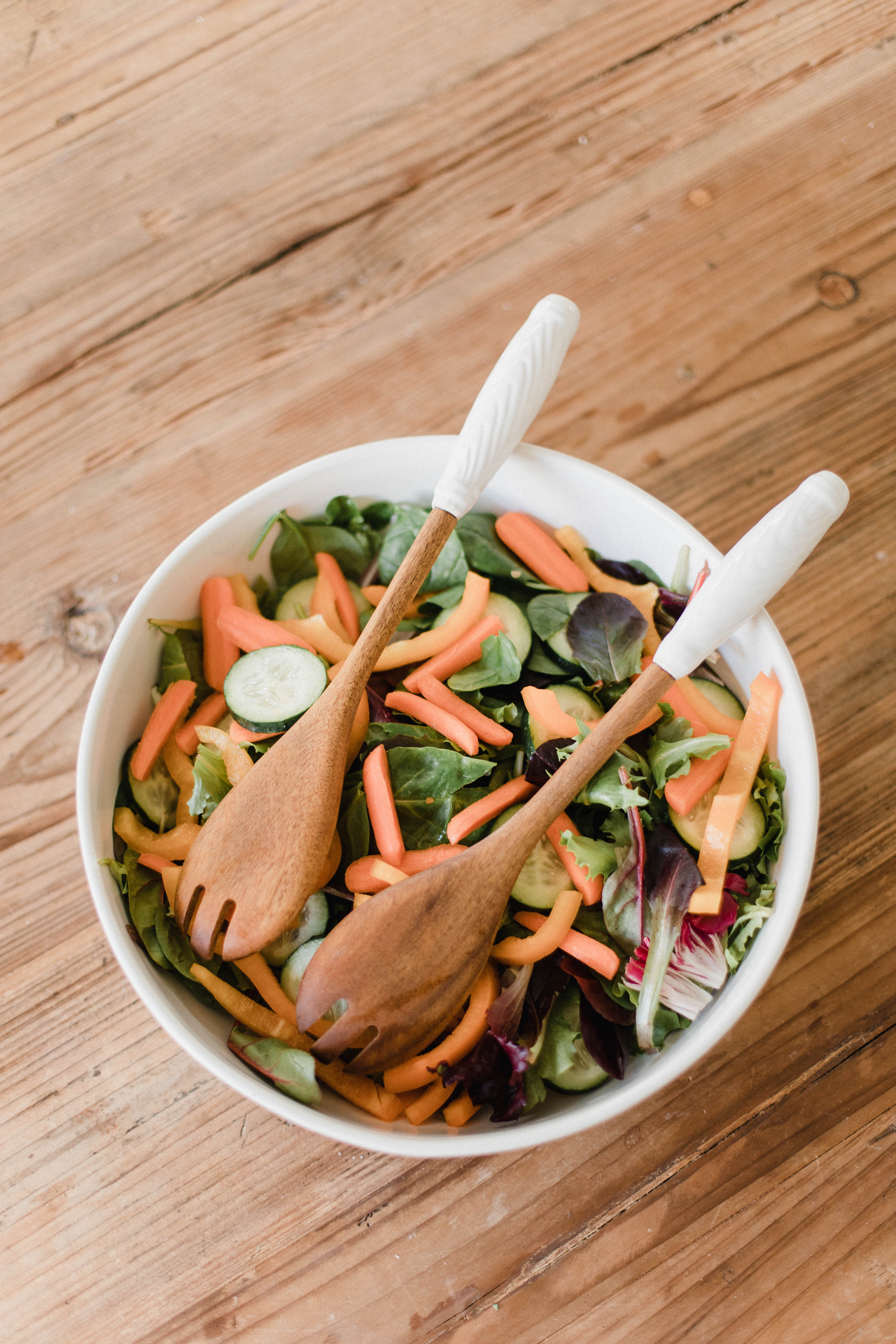 My other favorite item is the beautiful 18oz mugs! They come with a set a 2, and I'm debating getting 2 more sets as well. They're a nice size, too (small mugs make me crazy!).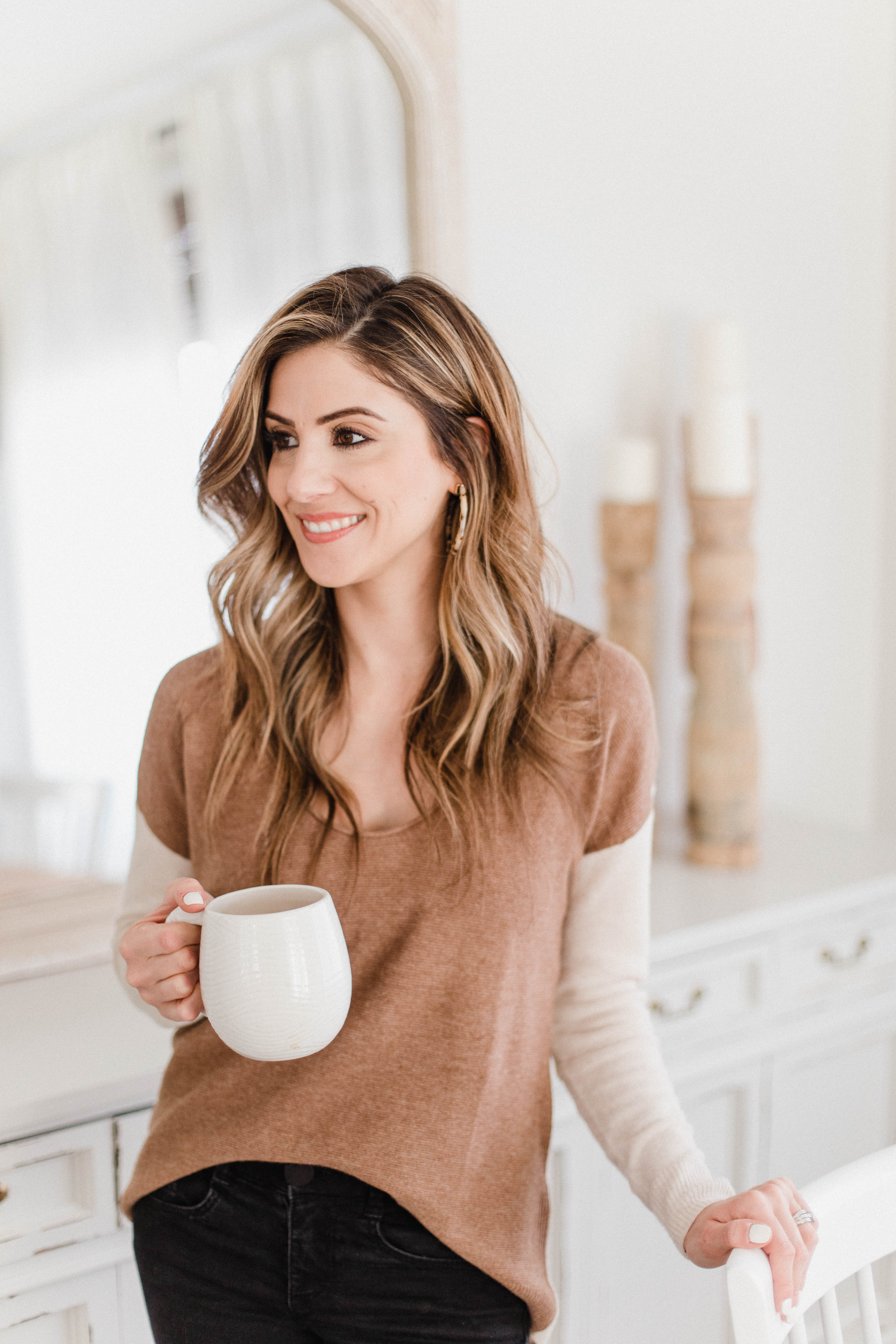 The Woodland Collection by Tara not only serves the purpose of feeding, but looks beautiful on display too! If you have open shelving, or live in a space with minimal storage, all of these items look beautiful stacked on a shelf! I love items that are pretty and purposeful for that reason. Saves some cabinet space, too.
You can grab the entire Woodland Collection by Tara right now on QVC.com! And don't forget, you can use the code TEN4U for $10 off your first order for new customers!
SHOP THE POST