One thing I promised myself this year was to get more organized. I used to be INSANELY organized, and then I had kids. Ha! My disorganization the past few years has led me to feel super overwhelmed and stressed out (why is it that I can never find anything I need?!), so I told myself I am kicking into high gear and organizing the CRAP out of this house! I thought I w0uld share my process and link to everything I've been using in this post for you! I'll be adding to it as I move about the house! 🙂
KITCHEN
My goal for the kitchen was to clean out and organize the pantry and lazy Susan to make room for more storage! And also to make it more functional for our family!
I started by clearing out the ENTIRE pantry. I threw out everything that was expired (you'd be surprised how much was expired!!) and then purchased the Oxo Good Grips POP containers to put snacks, ingredients, nuts, and other items in. I used THIS SIZE for flour, THIS SIZE for nuts and some other ingredients, THIS size for rice and pasts, and THIS set of 3 cereal containers for the kid's larger snacks like Cheddar Bunnies and Pirates Booty. for I labeled everything with THIS label maker (so good and only $30!), and wrote expiration dates on the bottom of the container with a dry erase marker.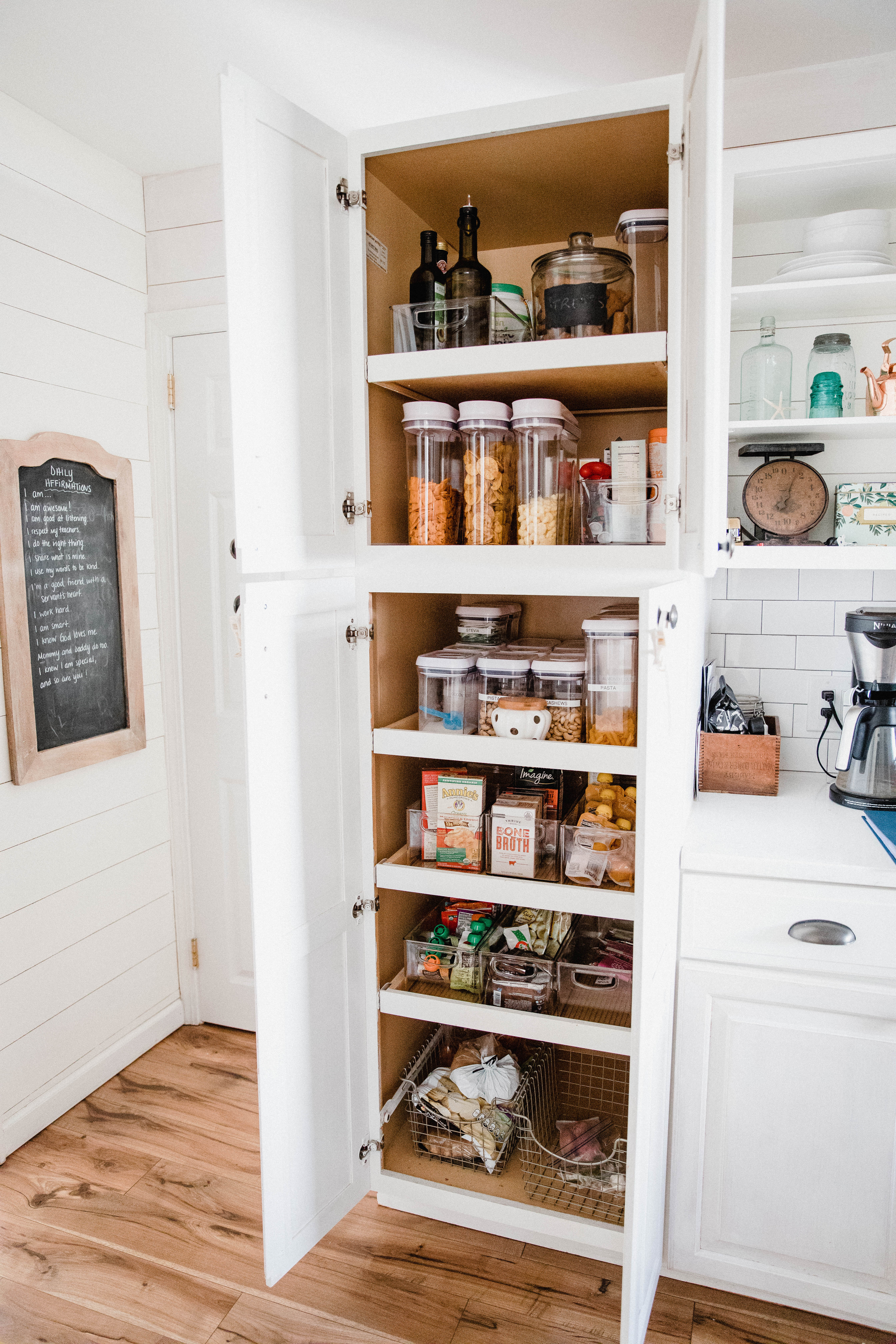 For packaged snacks, baby food pouches, cereal bars, and our protein bars, I bought THESE clear bins that fit 3 across our pantry shelves. I stored these lower than before so that my kids can grab them when I say it's okay for a snack! I like that everything is reachable and neatly organized.
For our potatoes and onions, I used THESE wire bins at the bottom of the pantry.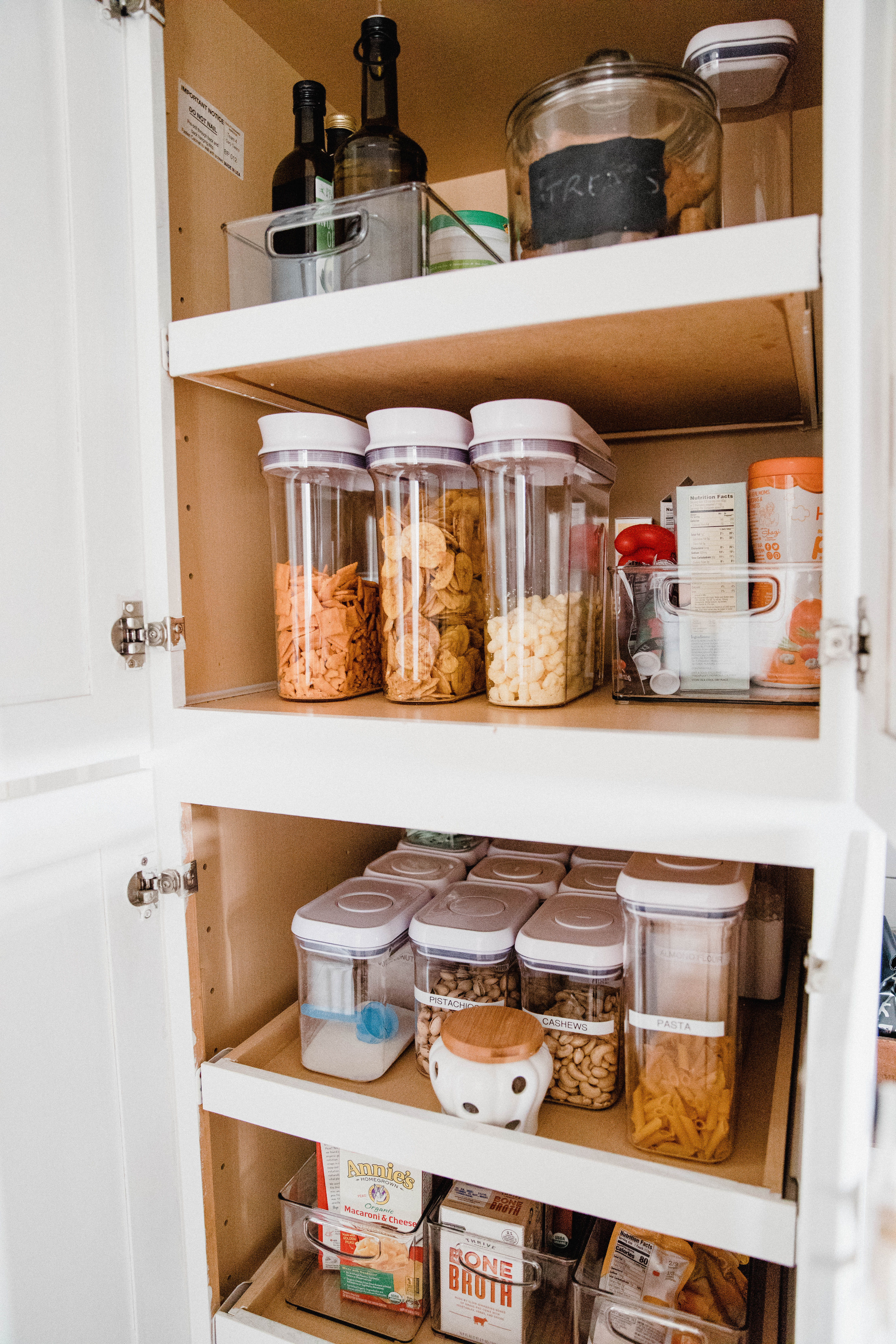 For our lazy Susan, I found THESE super neat bins made specifically for lazy Susans! I organized them by the ingredients we use and how often we use them. I like that I can easily spin the shelf without things flying everywhere, and I everything stays organized!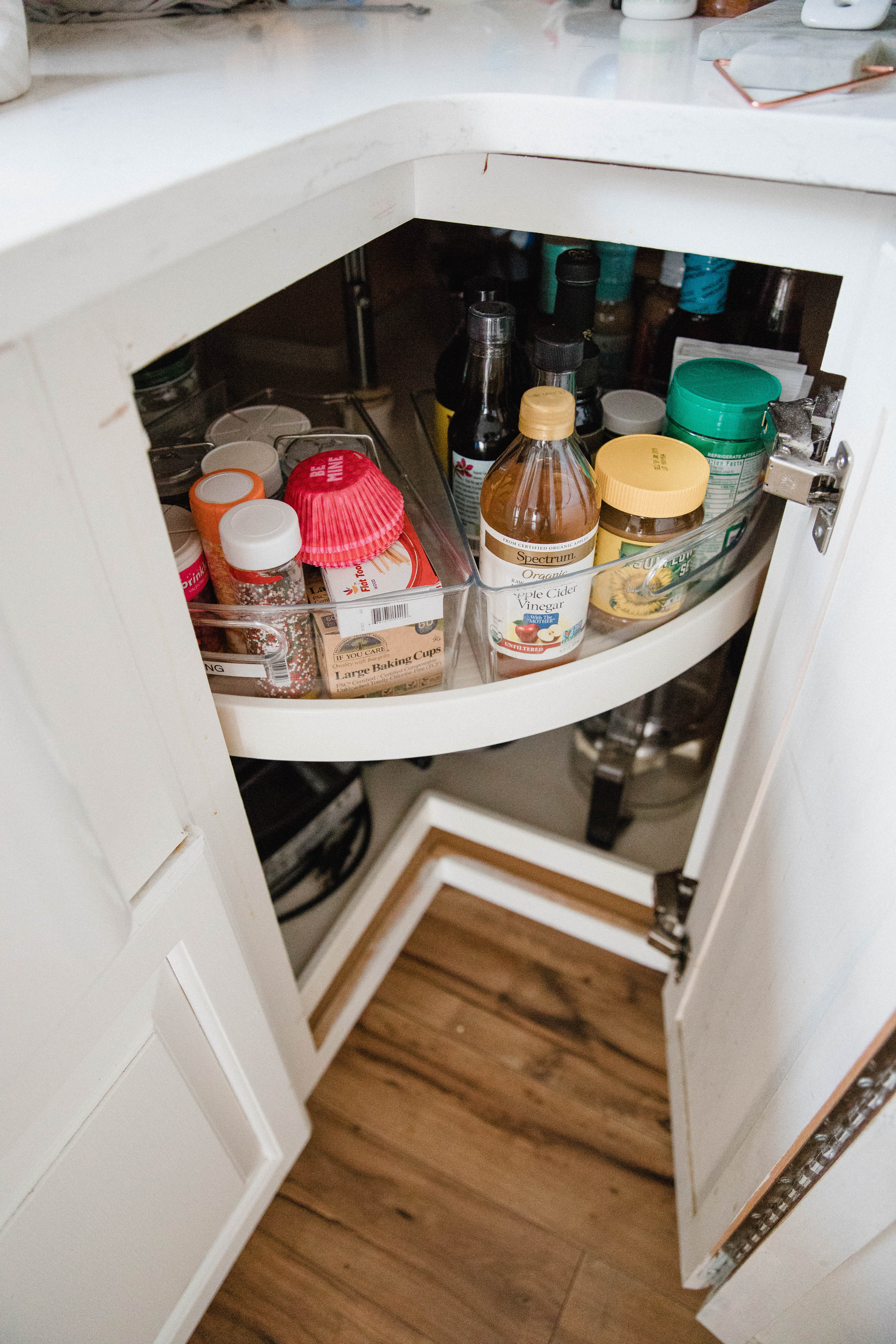 I also organized our drawers a bit. Our junk drawer was OUT OF CONTROL (how does so much crap build up in there?!), so I purchased THIS to help keep it organized. I also added THIS to our utensil drawer for odd shaped utensils so we weren't wasting time digging through things.
BEDROOMS
The biggest change I made in here was in our dresser drawers. I can't tell you how much time I've spent searching for clothes and literally pulling EVERYTHING out of the drawers. My drawers barely closed, and the kids drawers were a mess. I started by pulling everything out and getting rid of everything I no longer wore or they grew out of. Then I designated certain drawers for certain clothing items, and used Marie Kondo's file folding method to neatly put everything back in. I honestly don't know why I waited so long to do this! It's SO much easier to see everything in one shot instead of digging around for a shirt. So far my kids are keeping things the way I left them, and hopefully we can get into the habit of folding the MK way when they come out of the dryer!
I found THESE bamboo drawer dividers (they make plastic ones too right HERE!) to separate our drawers a bit and make things even neater. I mainly used them in the sock and underwear drawers since those things tend to get jumbled. They're a huge help!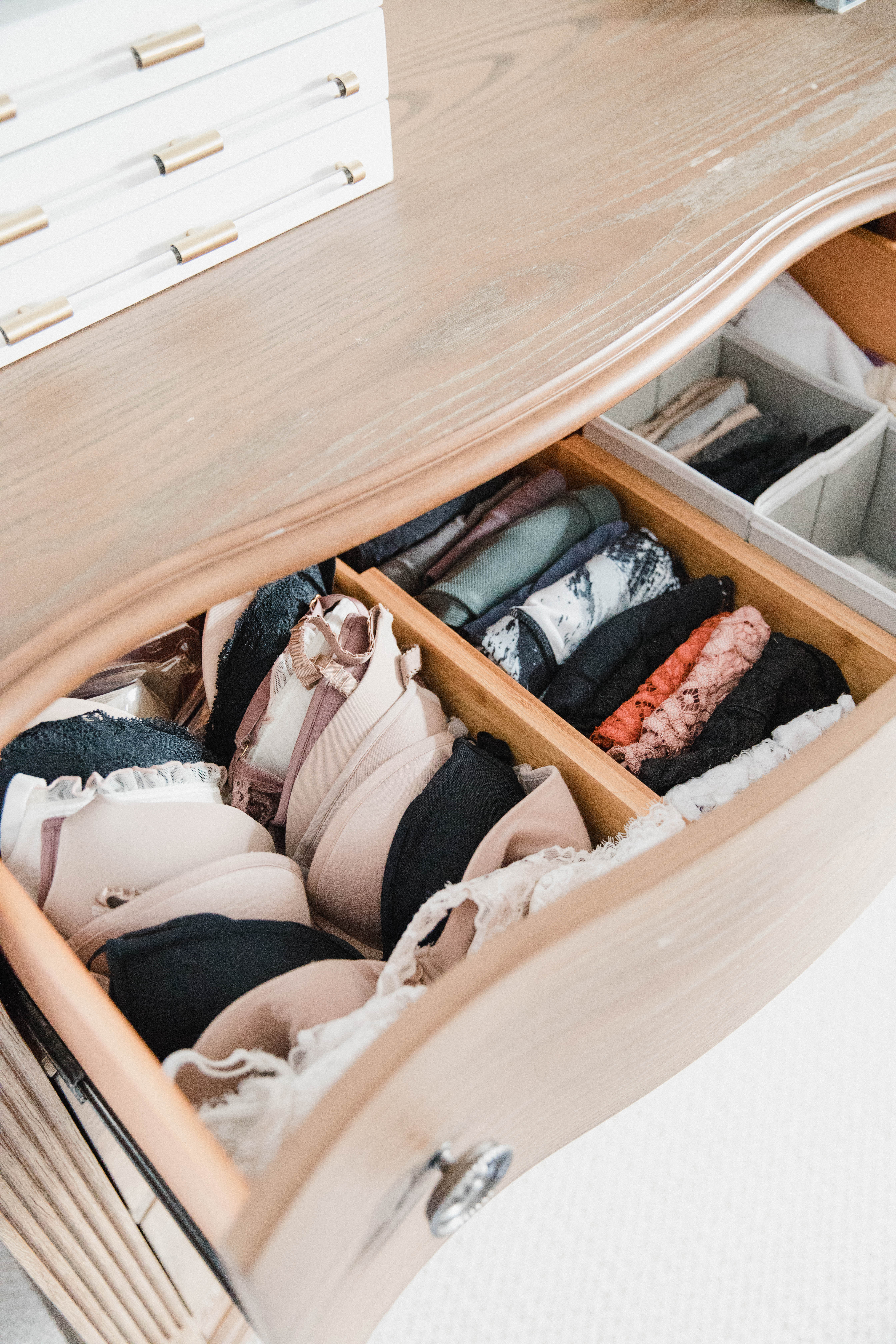 I'll share more as I work on the rest of the house! 🙂