At almost 33 years old and 3 kids, I just haven't been all that comfortable with bikini bathing suits anymore. It's a personal preference, but I've wanted more modest bathing suits that fit well and can withstand chasing my three children on the beach! I've been researching a variety of bathing suit options from some of my favorite stores, so today I'm sharing The Best Modest Swimwear with you!

This suite fits great, but I'm wearing an XS and I think I need a S! Great booty coverage, and holds the girls in.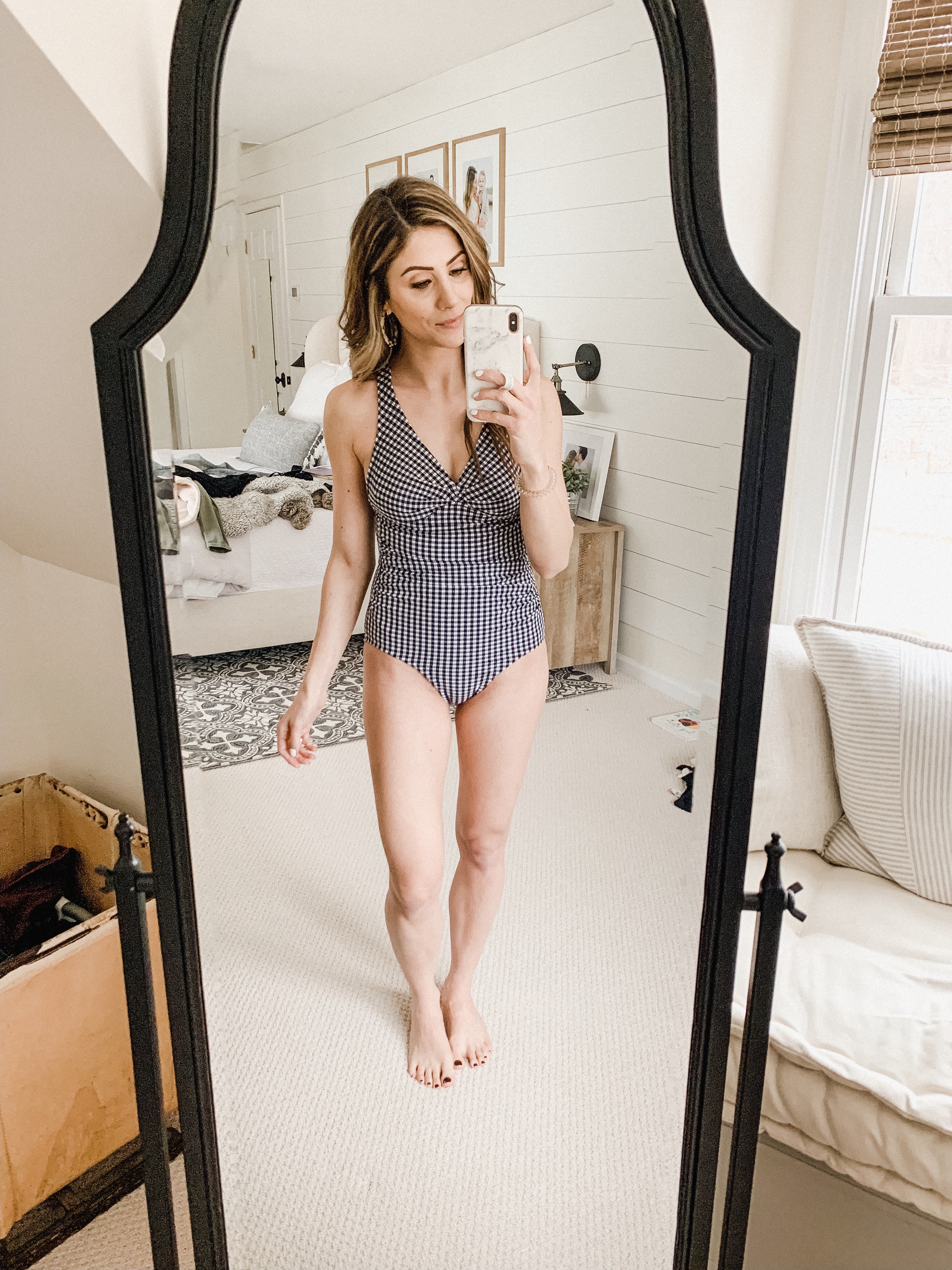 I was surprised how much I loved this suit! My husband even commented on how great it looked! I definitely think those with a large chest might need to size up, though, otherwise there might be some spillage! I'm wearing an XS.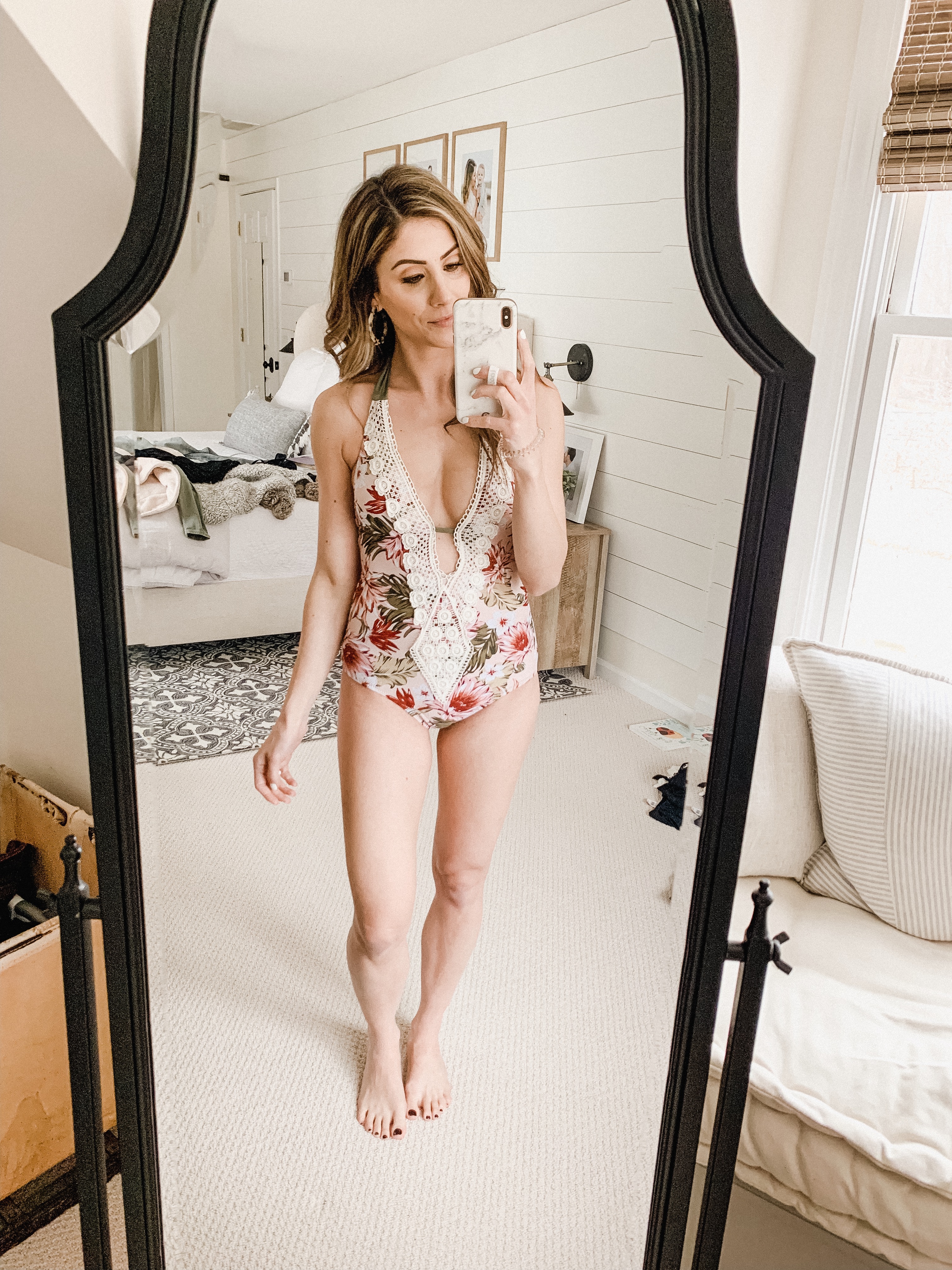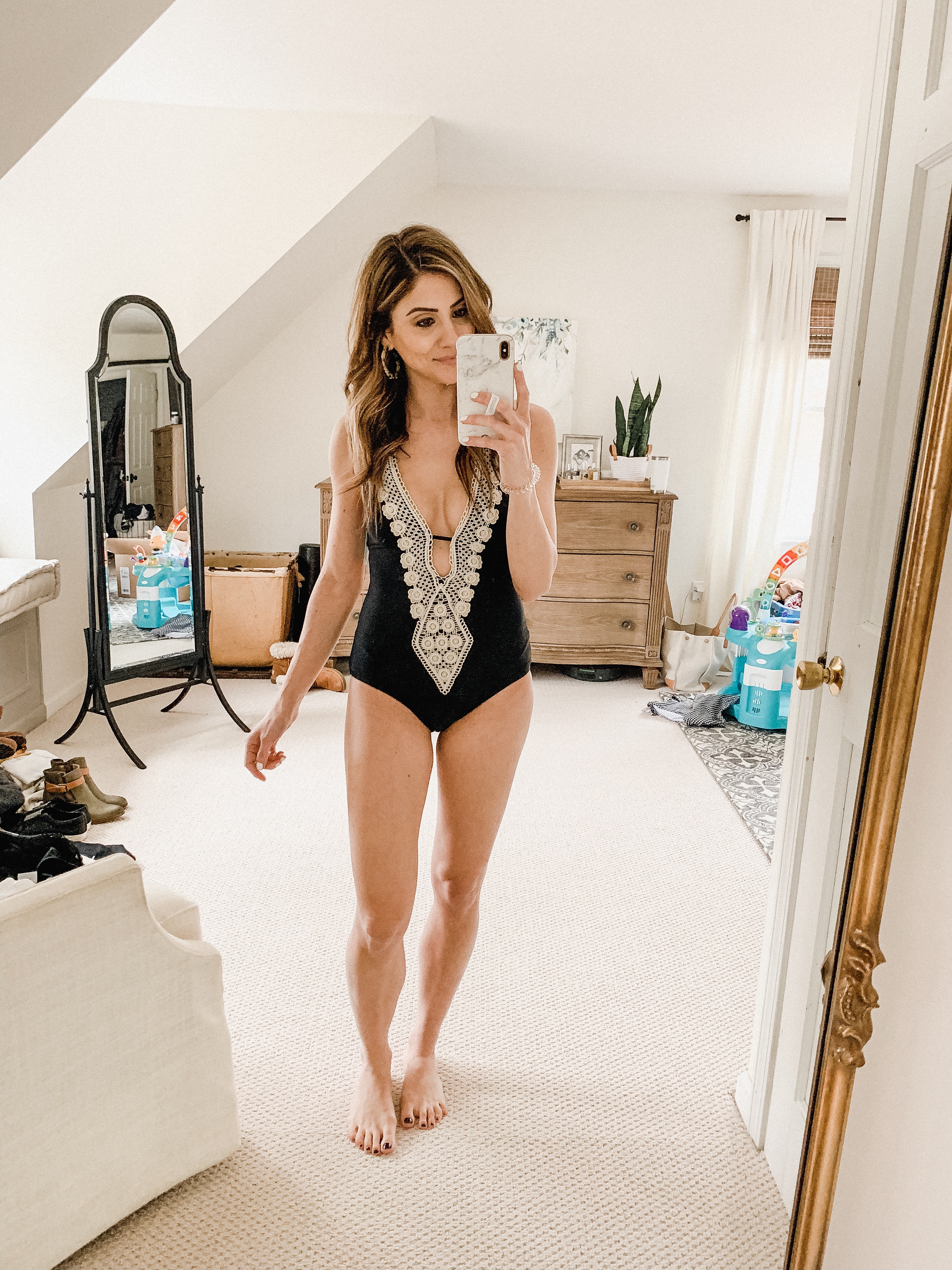 This suit is BEAUTIFUL. I love the ladder trim which makes it a big sexy without being revealing! I'm in an XS but think a S might fit a bit better.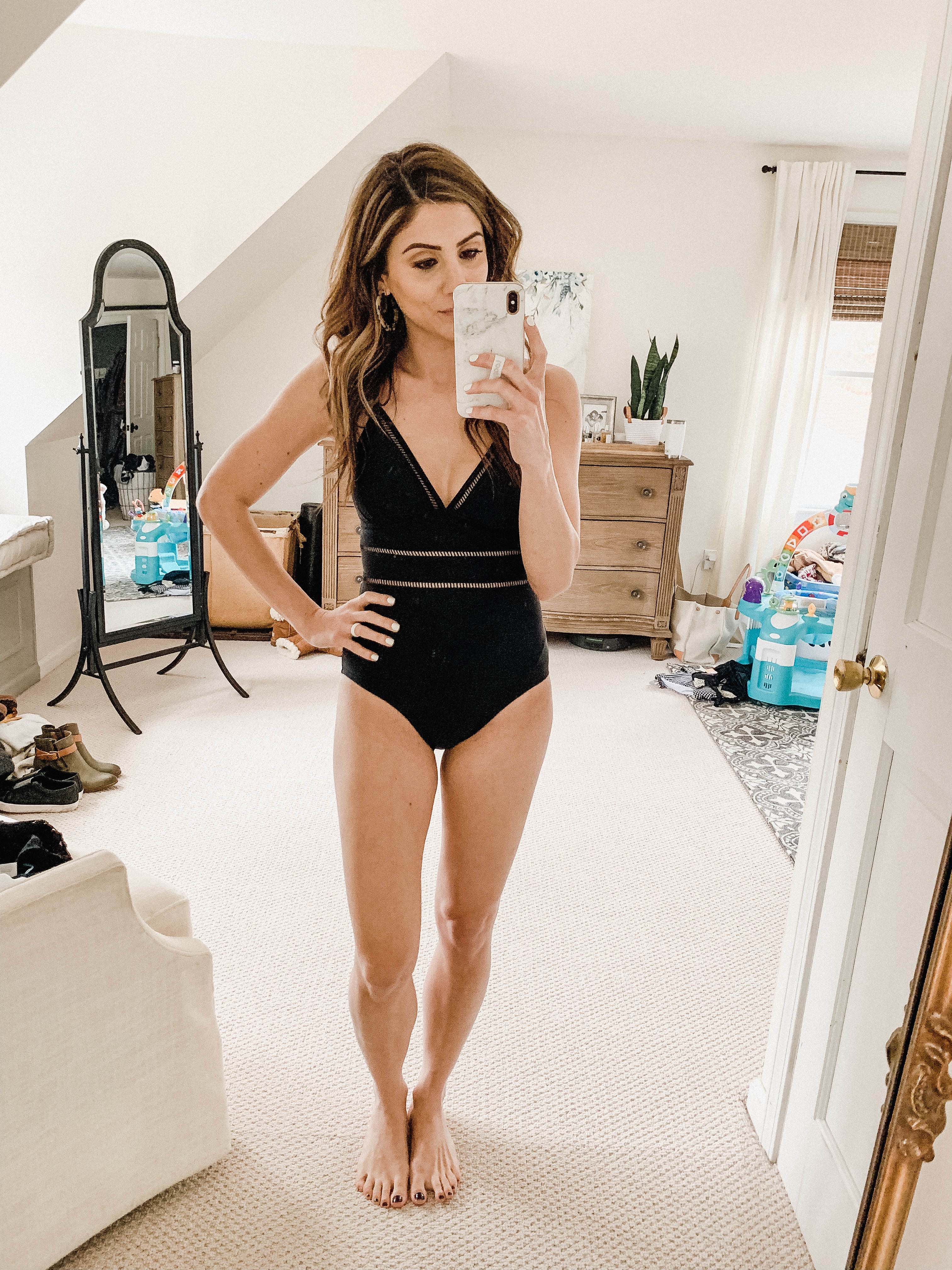 This suit reminds me of a similar one by Becca! It fits great, but definitely size up if you have a larger chest…there isn't much room in the chest area! I'm in an XS, but I think the S might fit better.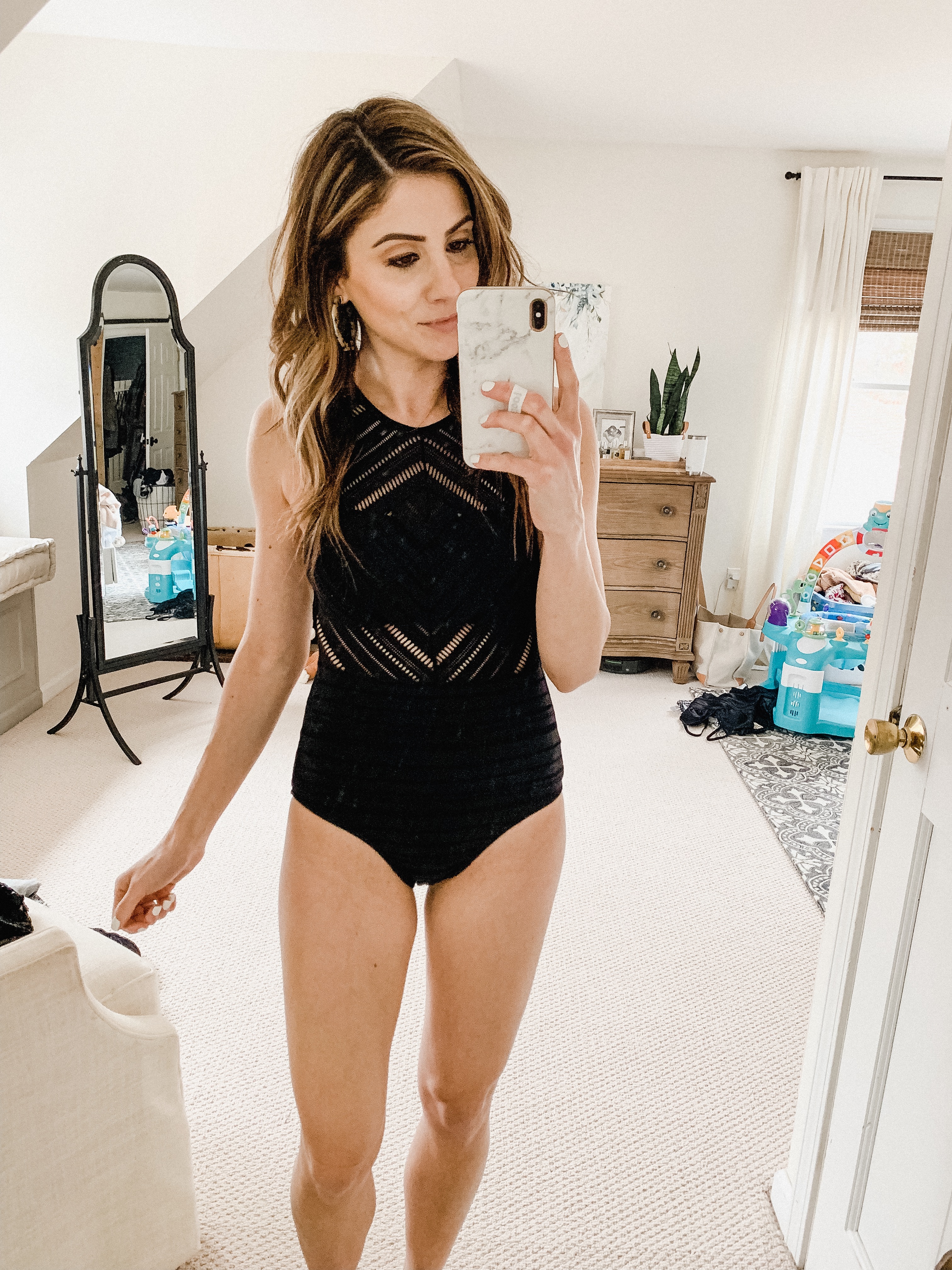 This suit is gorgeous! I'm in an XS, but again think a S would fit better. I love the strappy detail and texture, and it feels super supportive!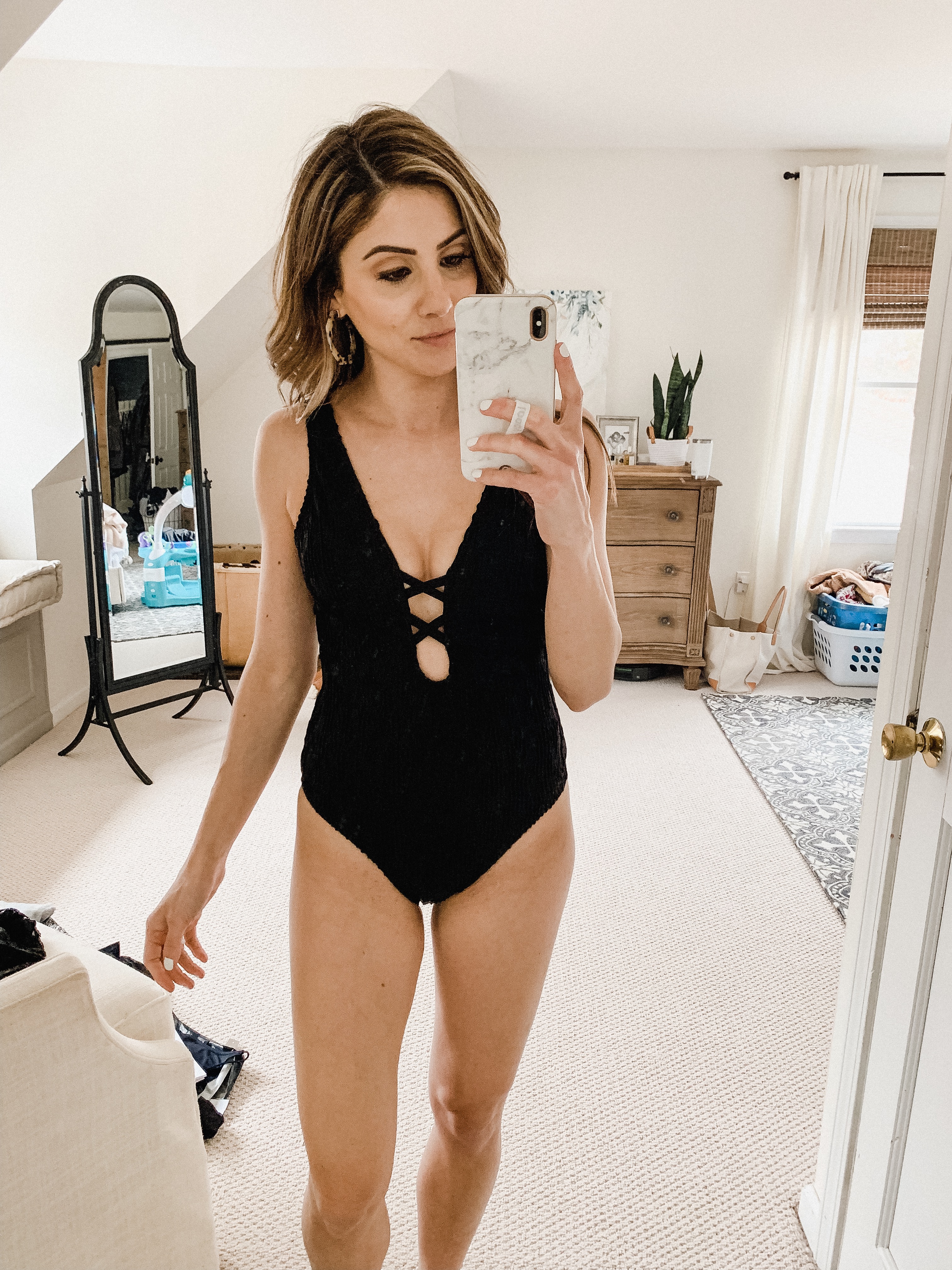 This suit is absolutely beautiful. The cups have ample coverage, too, even for larger chests! I'm wearing an XS.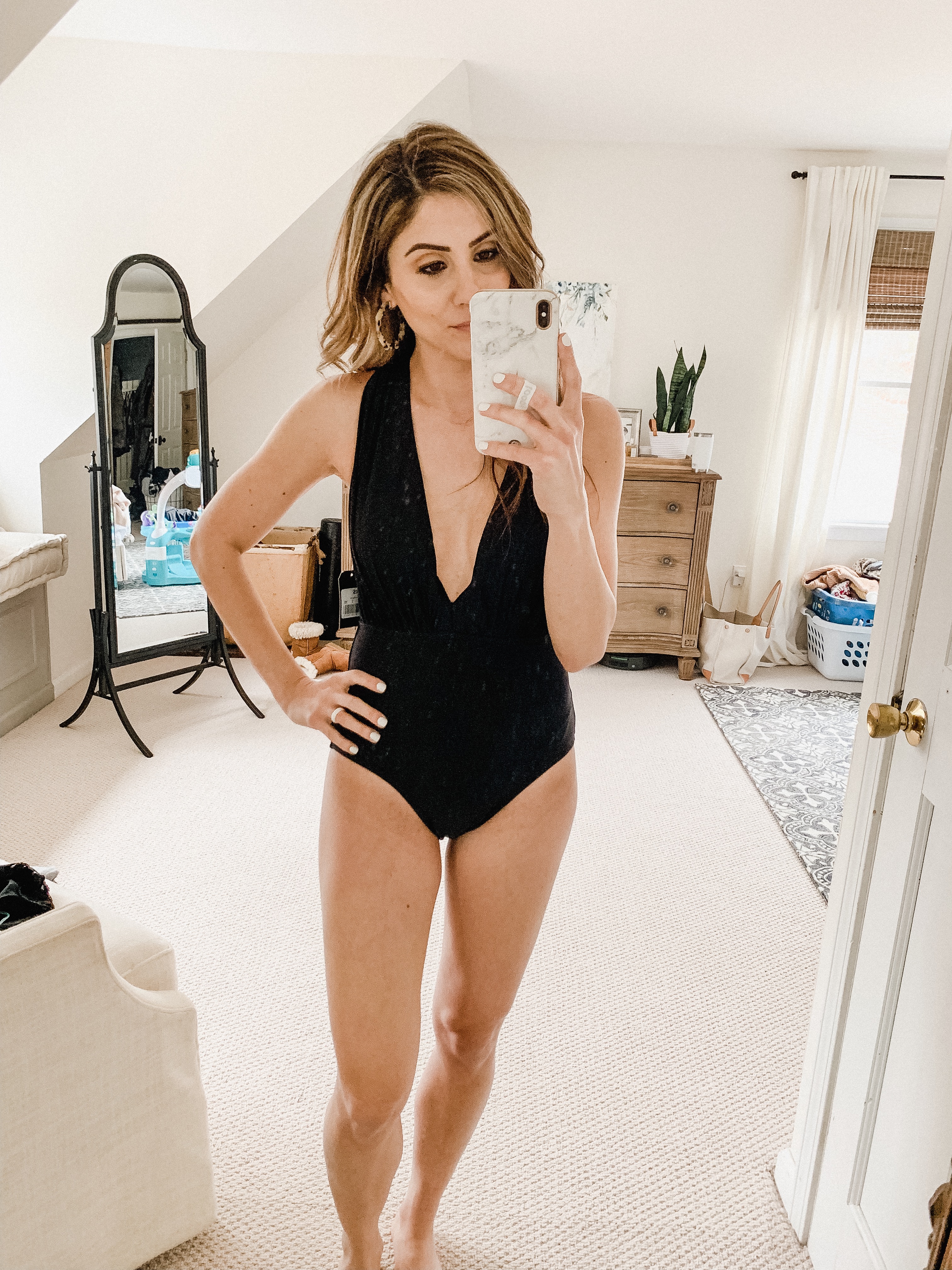 I love the one shoulder tie of this suit! It's a bit fancy without being over the top. This suit fit beautifully and is very supportive in the bust area, too. I'm in an XS.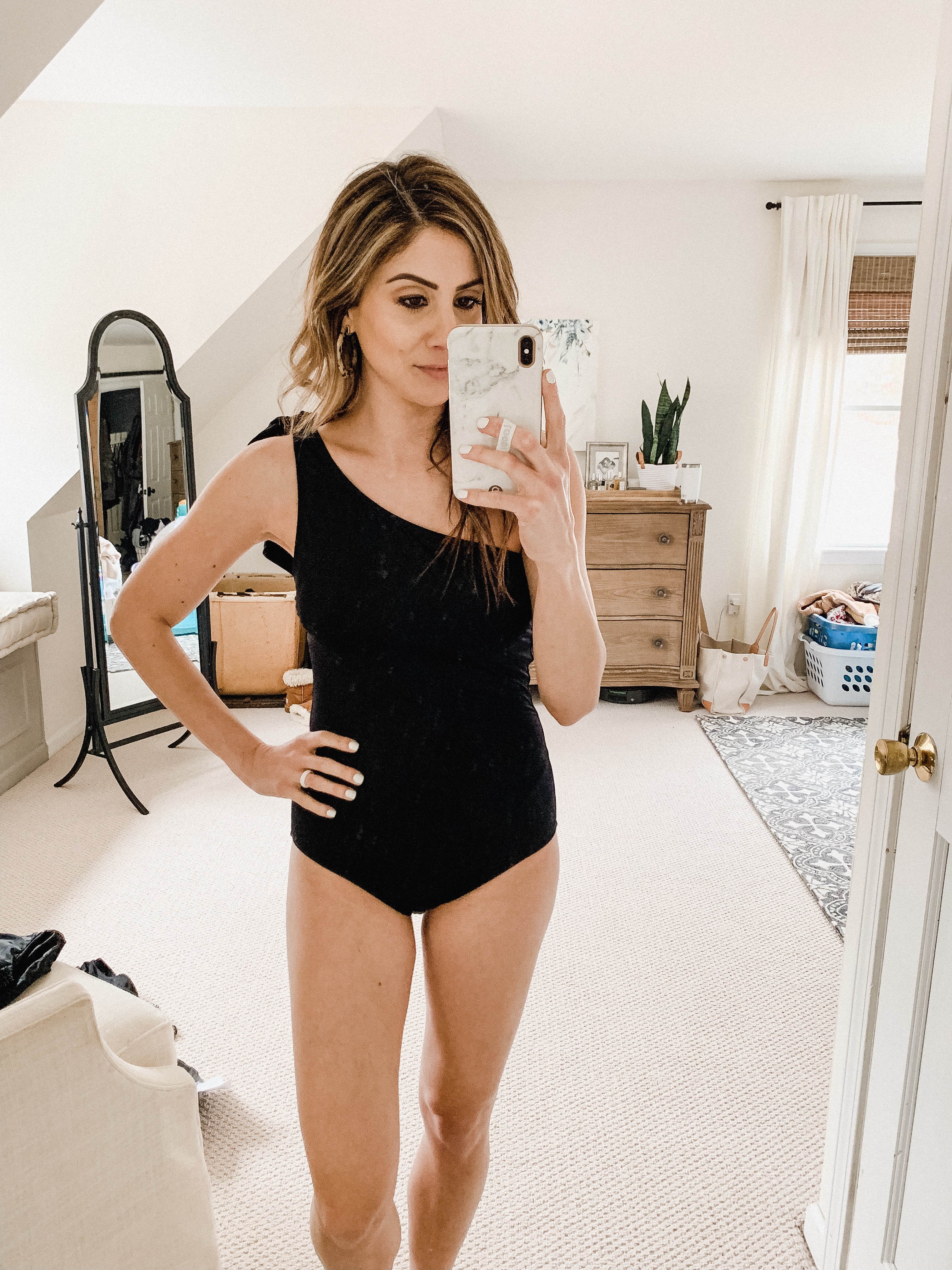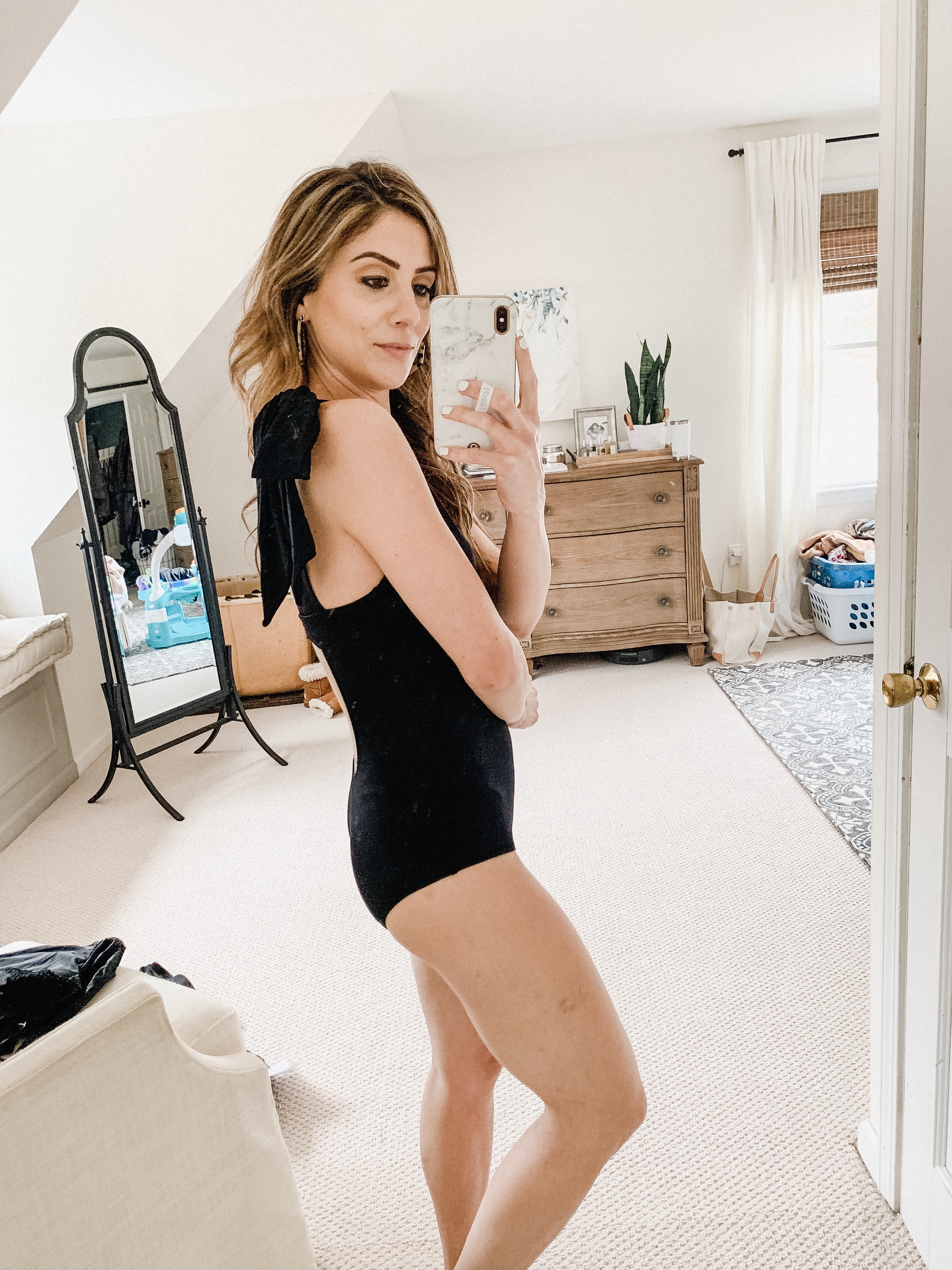 I didn't love this suit because of how flouncy the top is, but otherwise it fits great! I'm in an XS – there's great chest and booty coverage!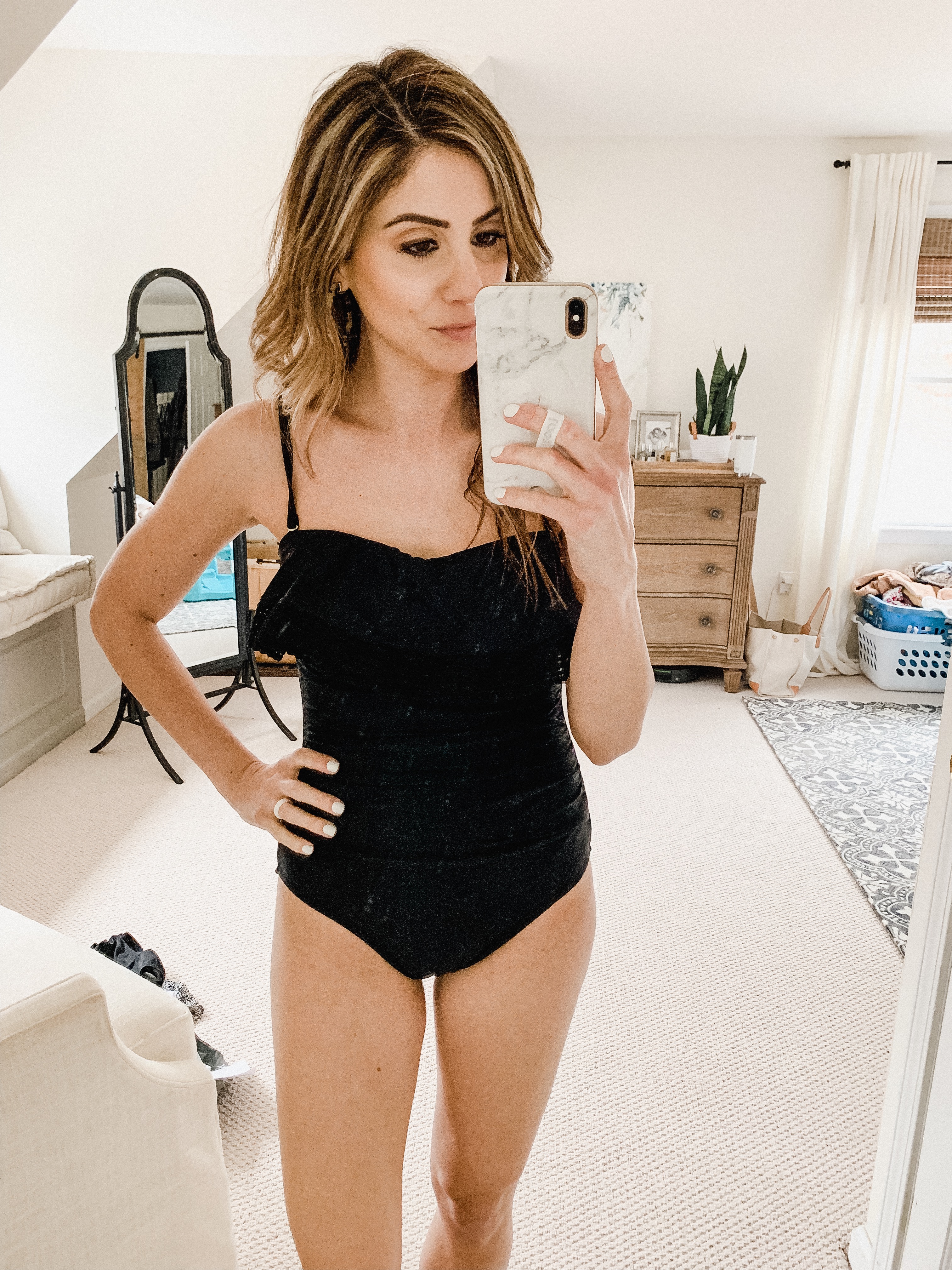 I wasn't too crazy about the overall fit in the bust of this suit. I felt I would definitely need the straps, otherwise it could very easily be pulled down. I'm in an XS here and it fits TTS.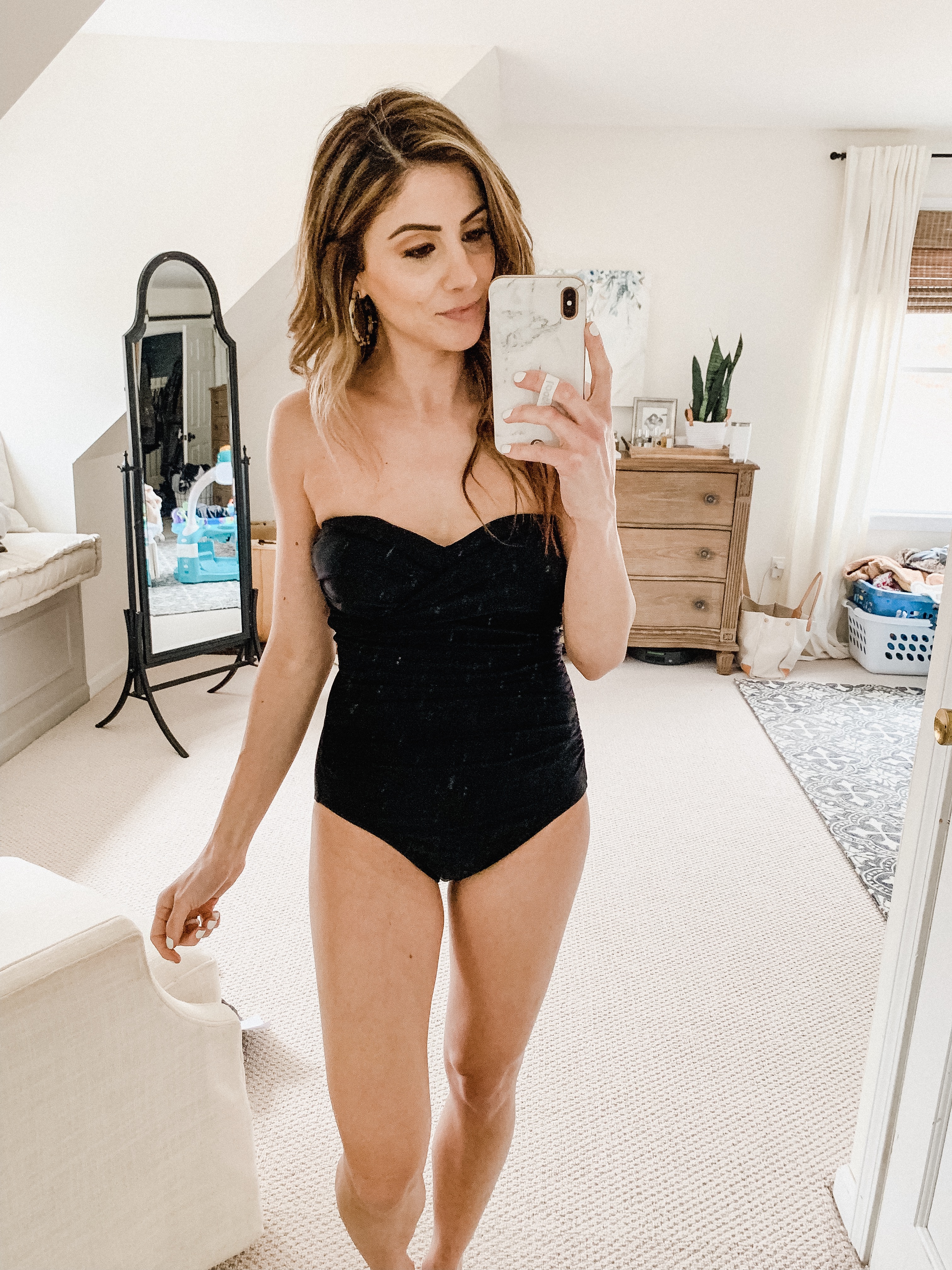 I'm wearing a 0 in this and feel it's just TOO small. I'm not sure one size up would fit my issue, though, because I don't like how high up it comes on my hips as well as how minimal the fabric is in the bust. I do recommend sizing up if you like it!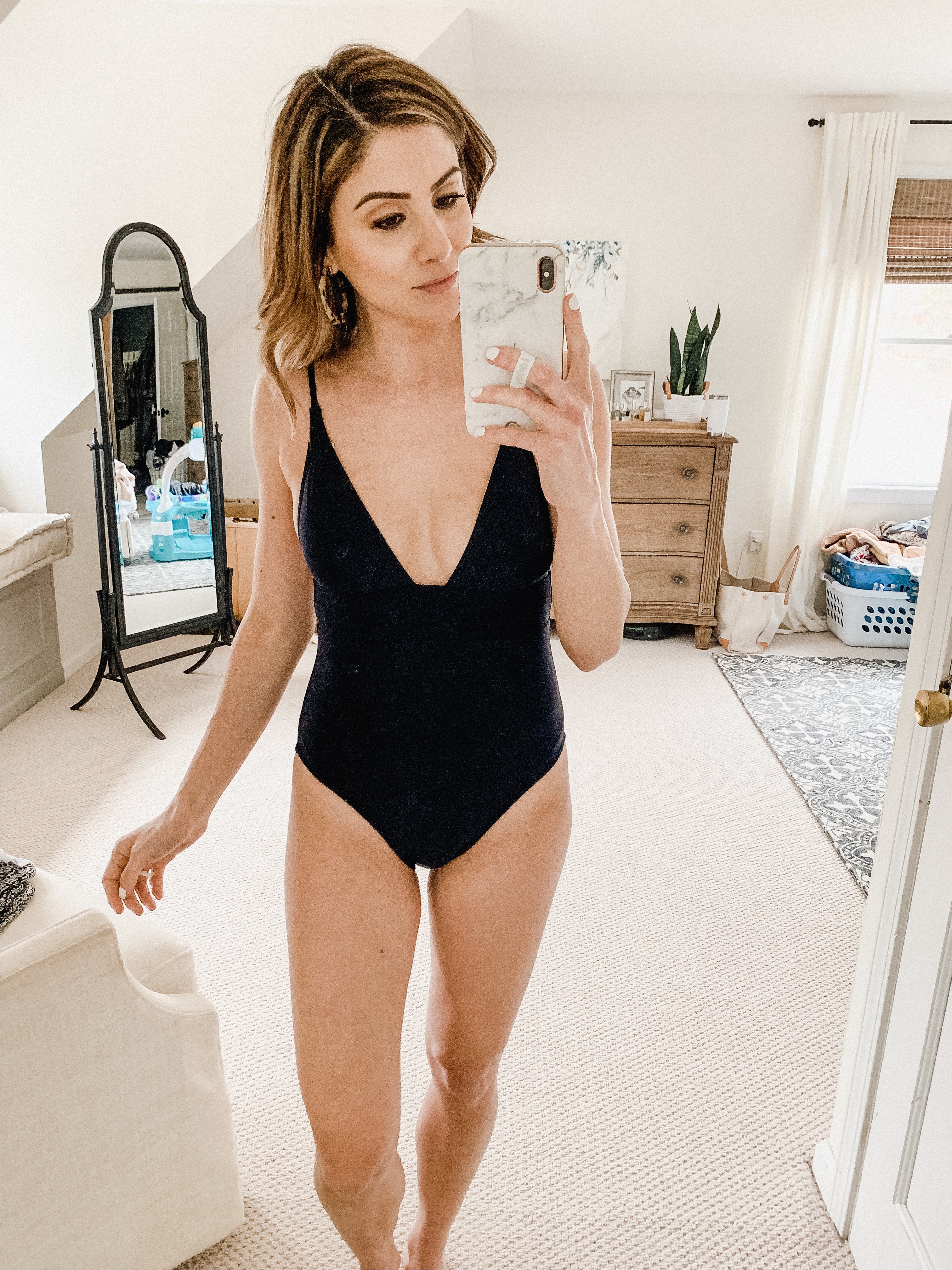 This suit is absolutely stunning and perfect in every way EXCEPT it does not have the light padding! And I just don't want to high beam anyone (that's just a personal preference!). Otherwise, I only have good things to say. I'm wearing a 0 and it's supportive, covers the booty, and, while low cut, has good chest coverage too.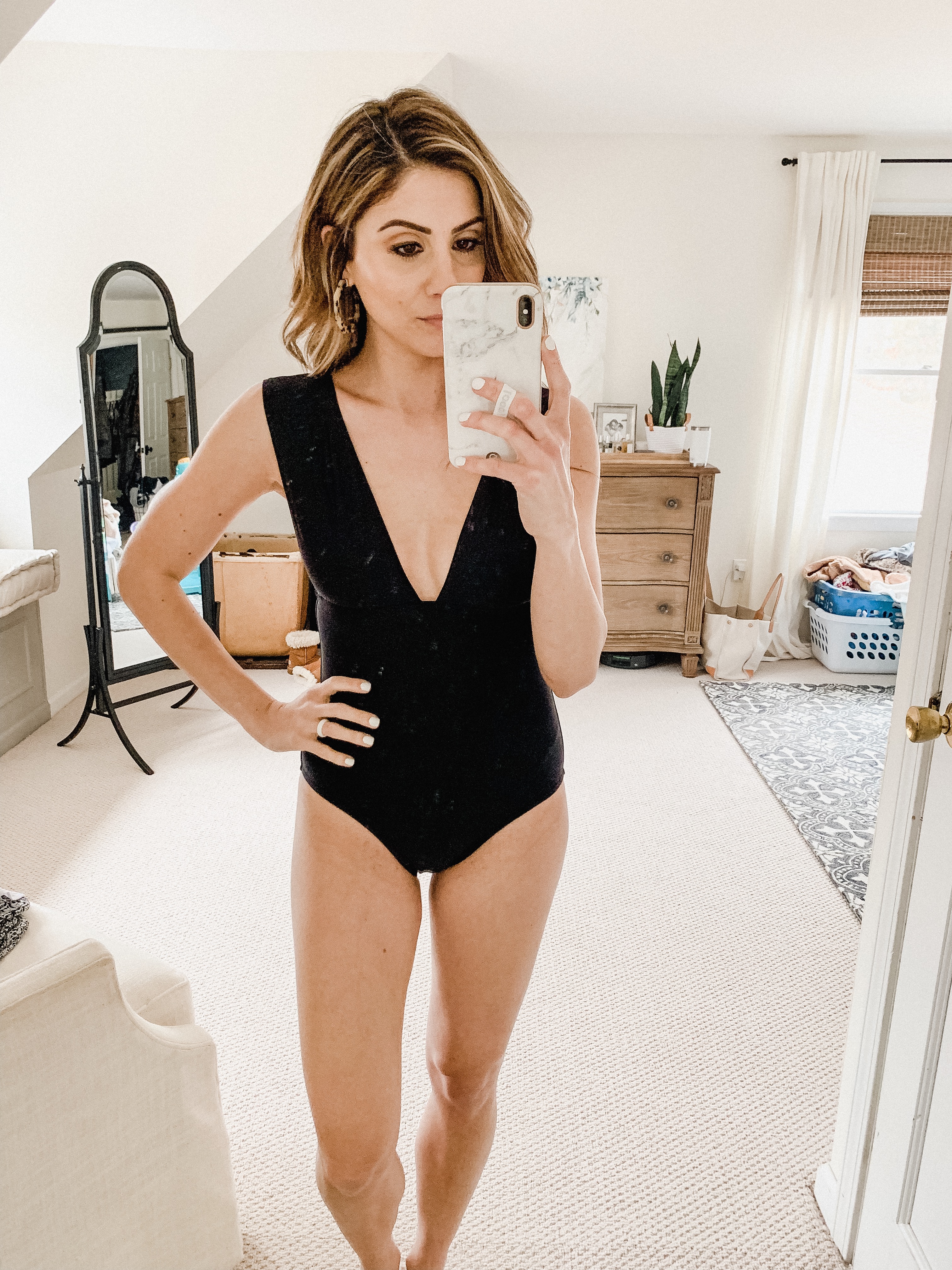 I wanted to see what all the fuss is about over this suit! It's super cute and fits very well! It comes with straps too if you prefer, but otherwise I felt it would stay up no problem. I'm wearing a 0 here!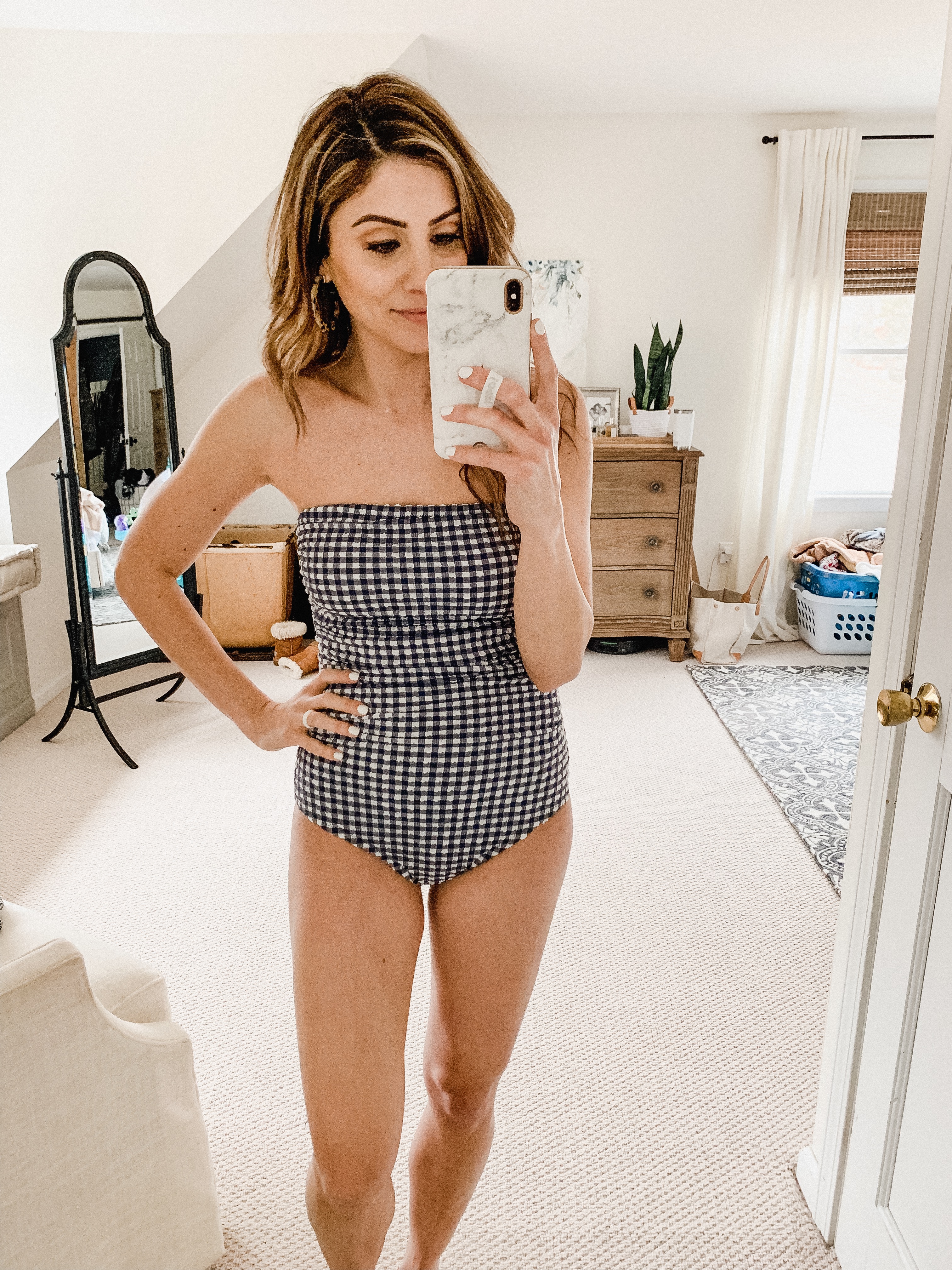 This is a really great two piece option if you want a little more coverage and still want to sport a bikini! I'm wearing a 0 here, and it fits great!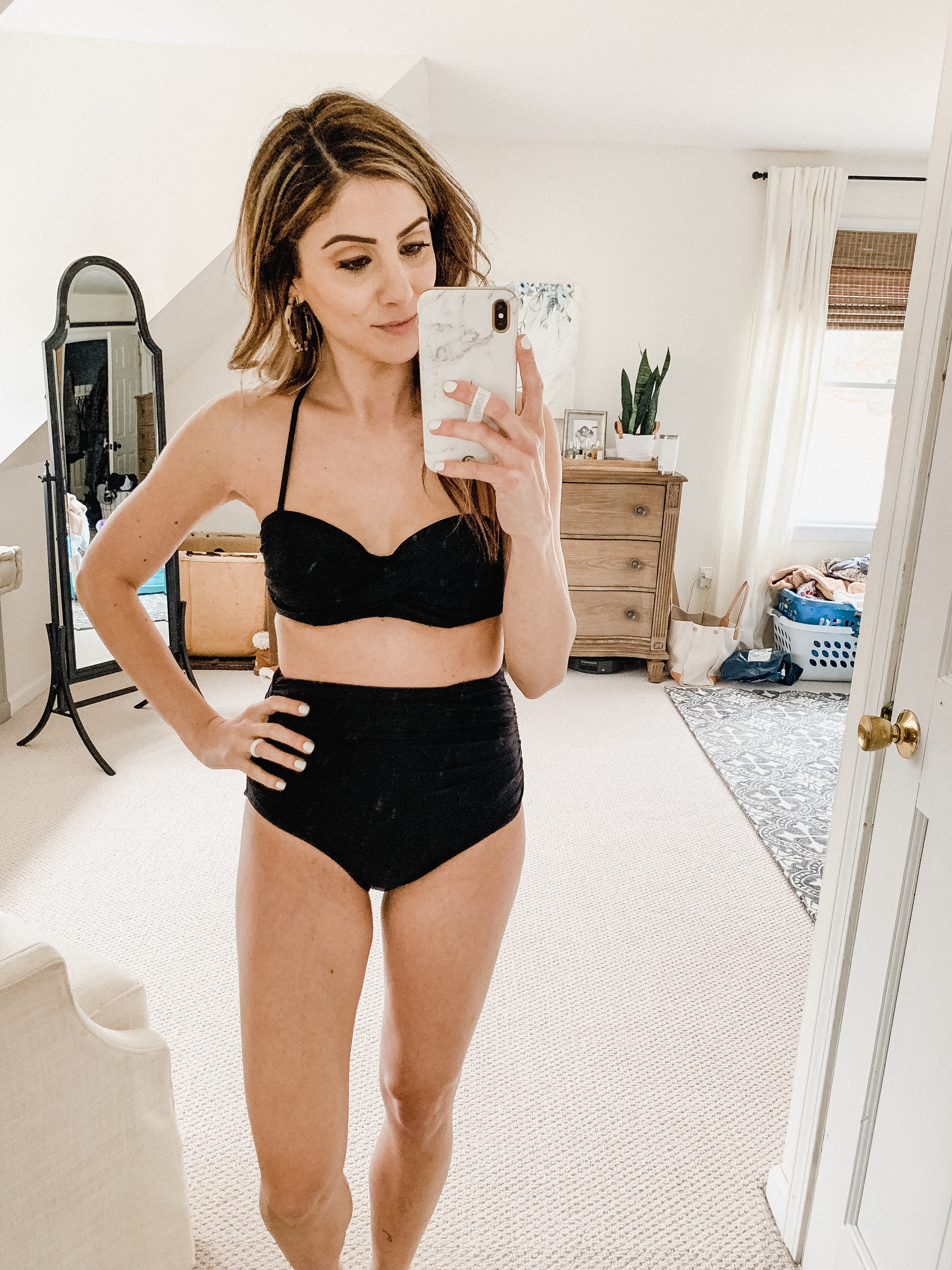 I love this suit SO much…it meets all of the requirements!!! I love the ruching of the bodice and the support of the chest area. It also covers the booty! I'm wearing a 0 here.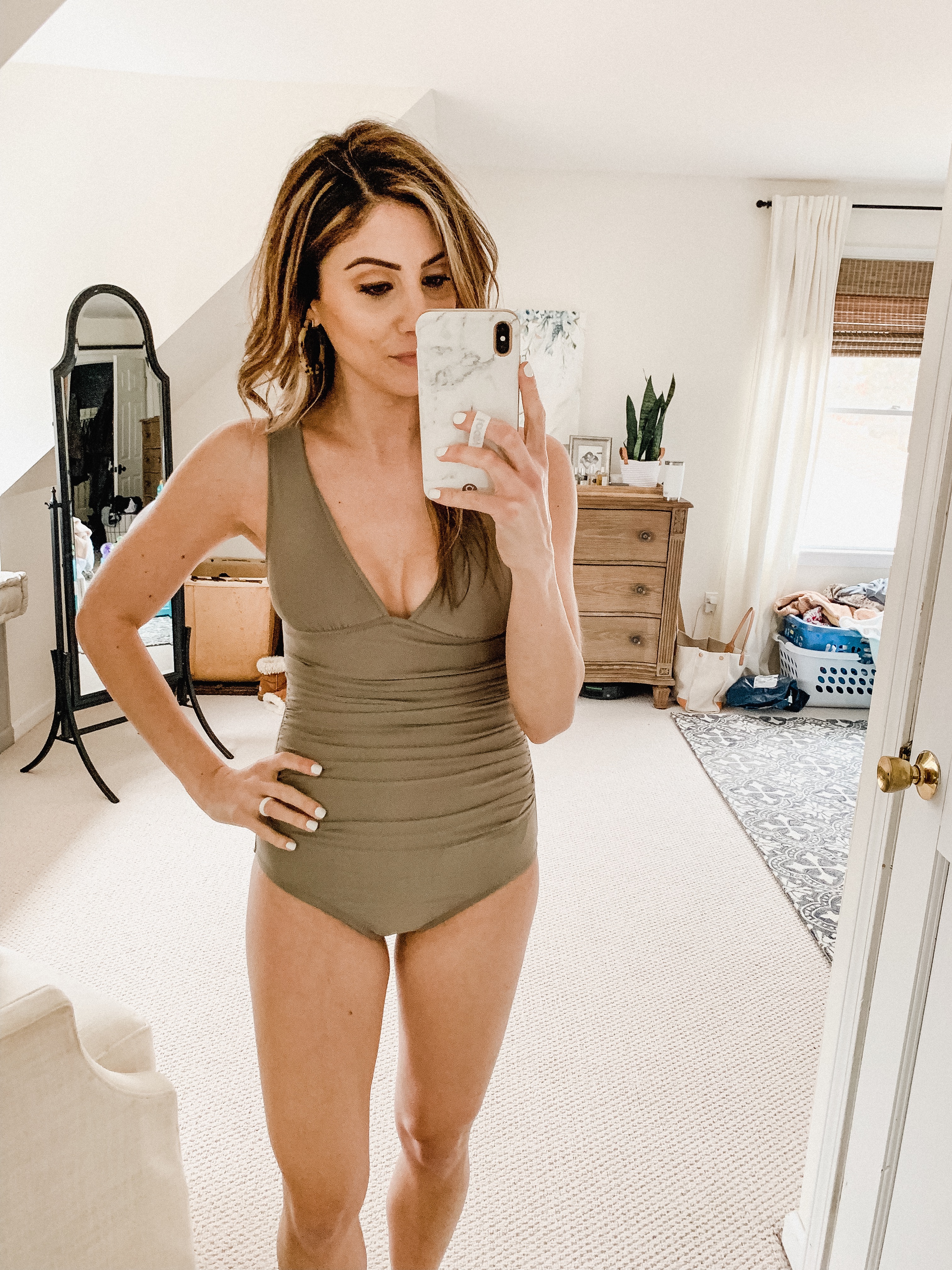 I am SO impressed with this suit for under $30! It fits so insanely well, and I love the sexy ruffle one shoulder strap. This is one of those suits you buy in multiple colors because it's THAT good. I'm wearing a size 6 which, I feel, is equivalent to a 0-2.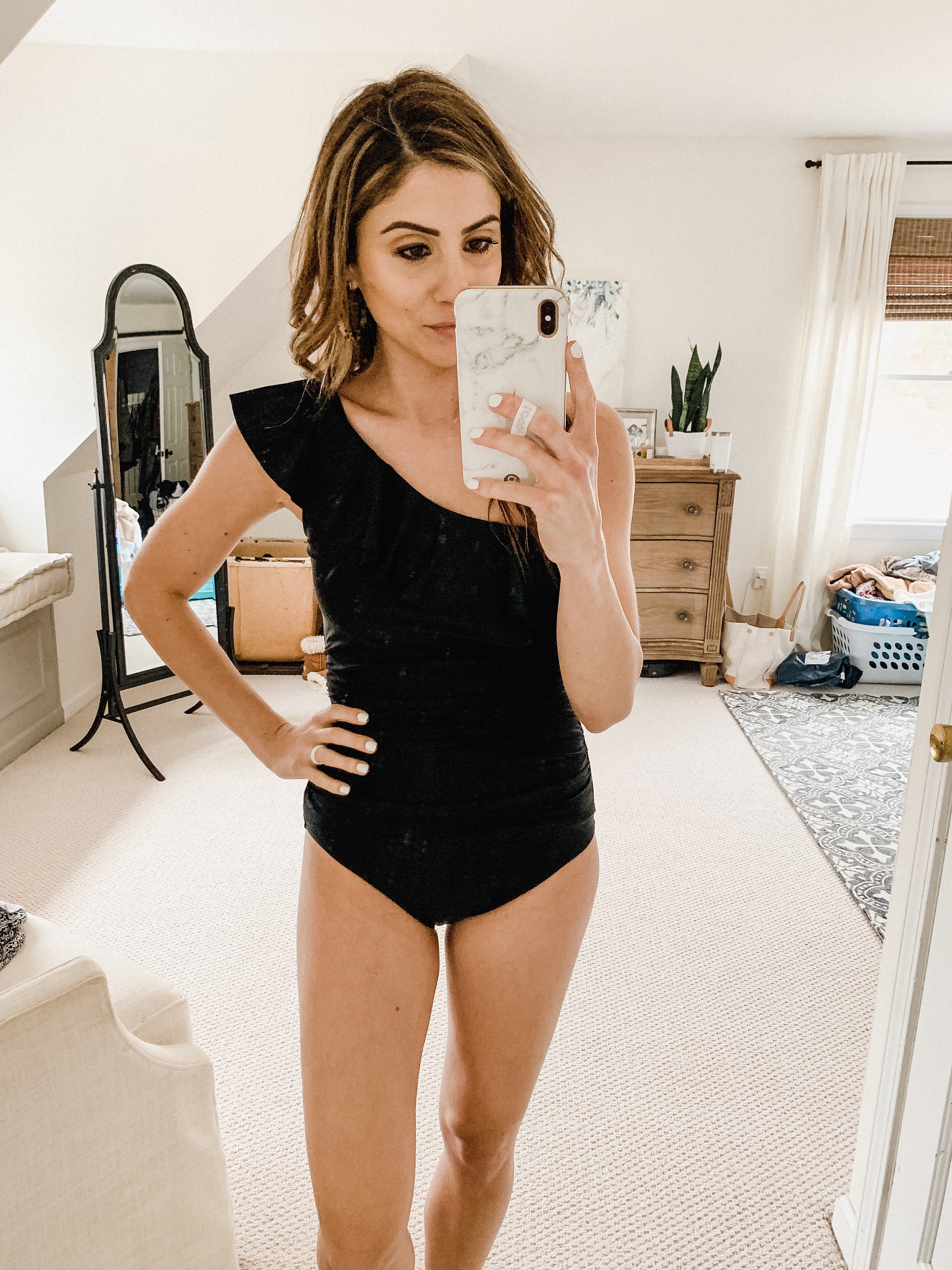 I shared this suit a few times on here! I love that it offers coverage but still has a sexy back. I'm wearing a S, and definitely think sizing up 1 is good. It also comes in long and short torso sizes!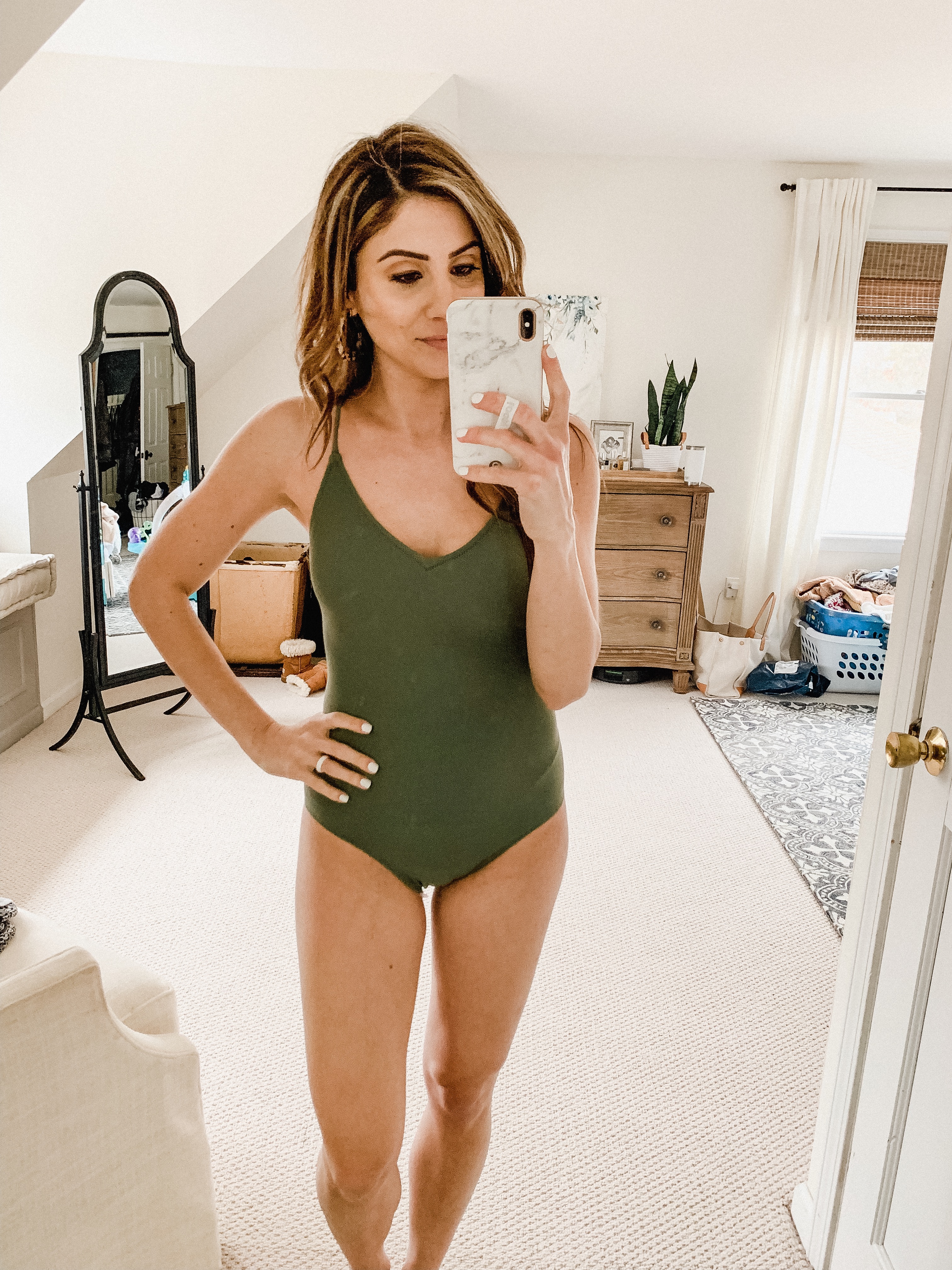 I ordered a few other suits from this brand that were NOT cute, but I really love this one! It fits well, gives good bust and booty coverage, and looks adorable. So cheap, too!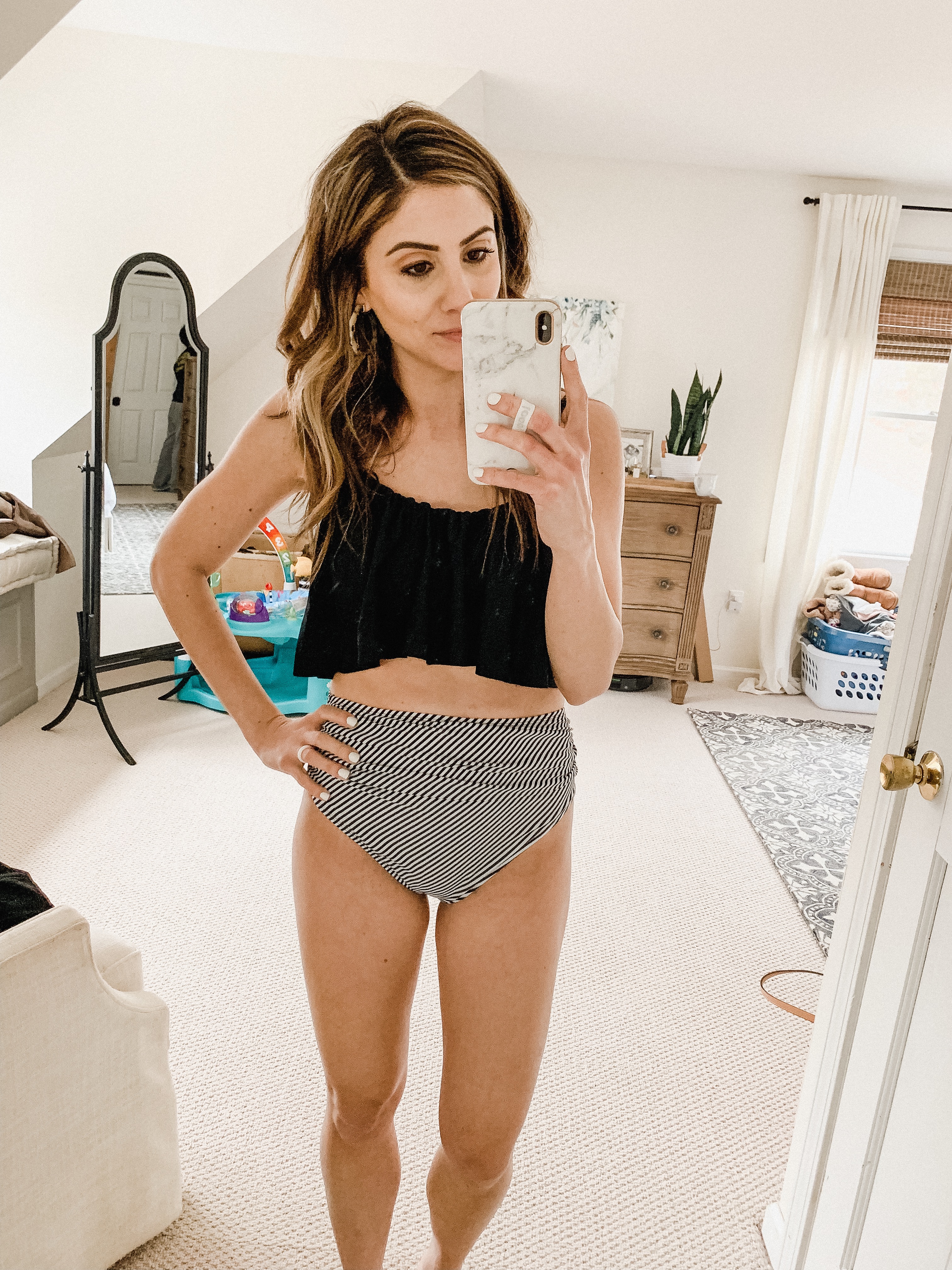 I'll add more great options as I find them! 🙂
LINKING SOME COVER-UPS BELOW FOR YOU, too!
<