This post is sponsored by New Chapter and Amazon. All thoughts and opinions are my own.
I've had an influx of messages about my current workout routine and the way I eat, so I wanted to answer some of those questions here for you. Exercise and a healthy diet is something that's very important to me and has been engrained in me from a very young age. I have parents who are super active and health conscious, and the apple doesn't fall far from the tree 😉 However, that being said, please know that this is all personal and I surely would never want you to feel pressured to follow suit!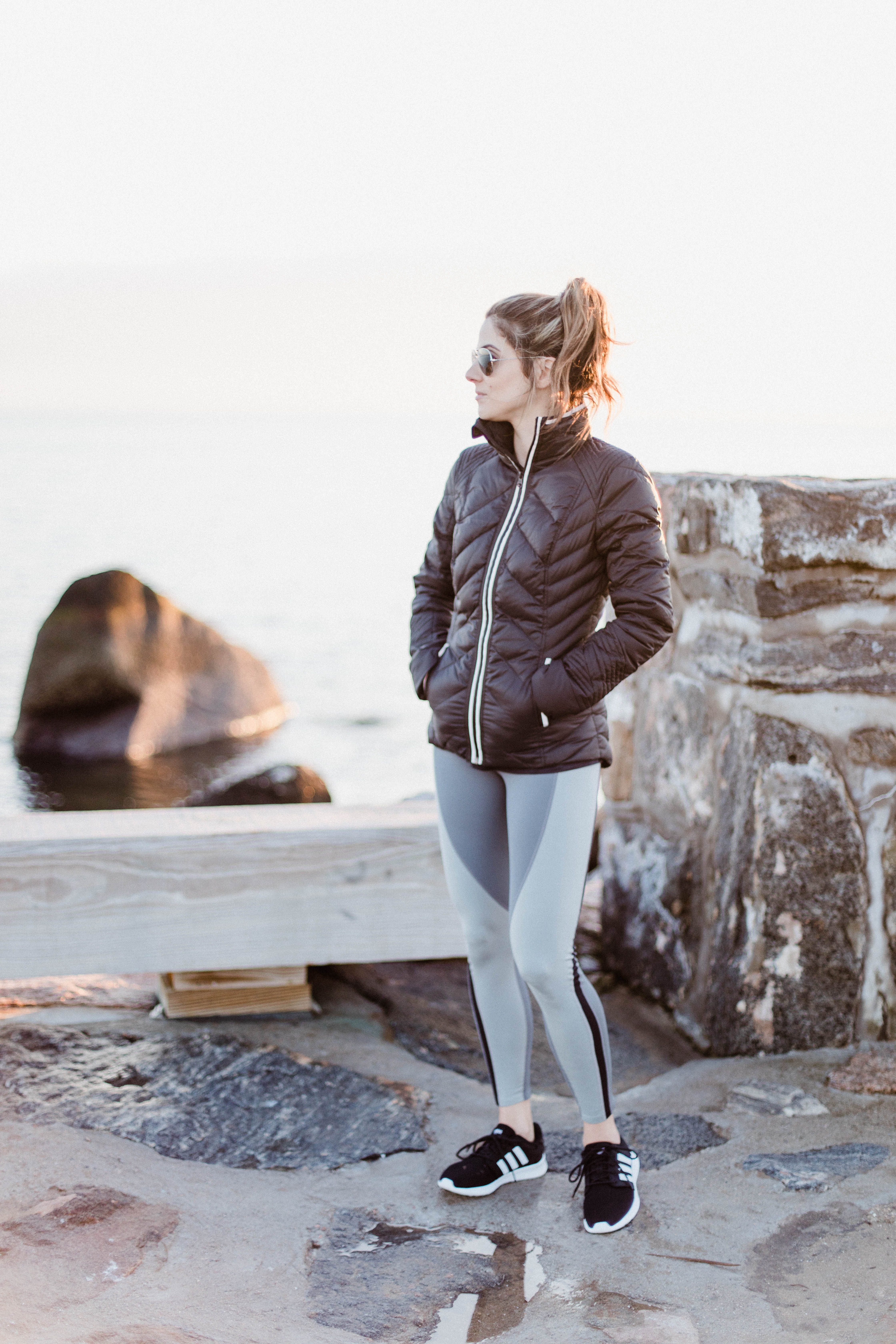 Exercise is not only something I do for my body (cardio does so much for you!), but it also acts as my "therapy" too. It's always been a way I destress, and I find that I'm much happier and less overwhelmed when I fit in that time for myself. The endorphin release does so much for my mind, so regular exercises helps keep me feeling less stressed!
I get bored very easily, so I often switch up my workouts. I currently attend OrangeTheory and have really been enjoying it! I never thought I would be one to wake up for a 5am class, but apparently I should never say never 😉 I like that the class is always different and fast-paced, so you're never in one spot the whole class. I also really enjoy a CrossFit style bootcamp class I've attended for the past few years, and I REALLY love yoga. I used to regularly attend hot vinyasa before I became pregnant with Austin, but I haven't gone back since. It's on my to do list for this year because I swear that post-yoga high is unlike anything else! When all else fails and I can't make a class, I'll head out for a run by the beach. Honestly, 20 minutes does the trick for me. I've grown to really love running, and I think it's something about the fresh air that clears my mind.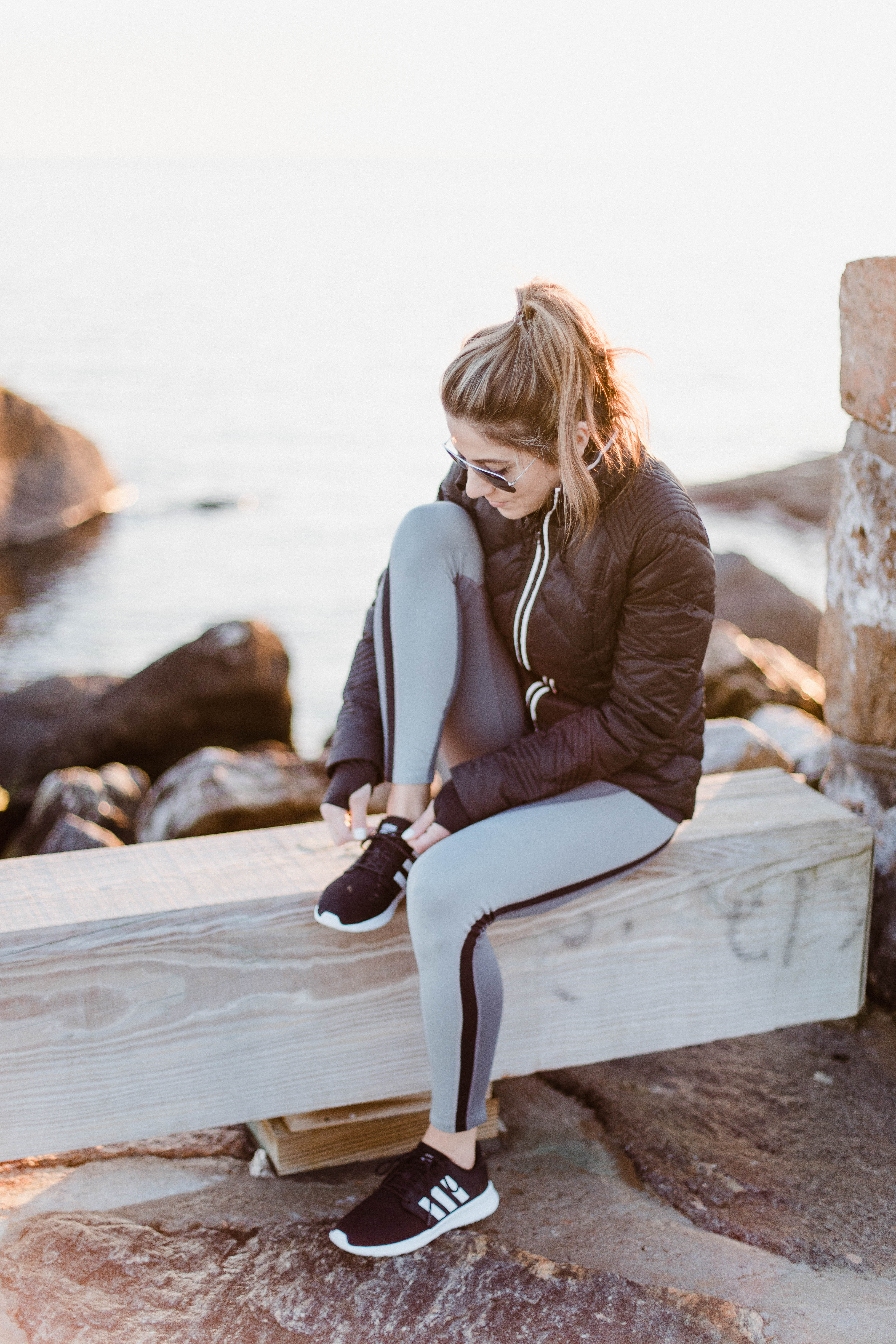 I don't stick to any sort of schedule with my workouts, but I do try to attend regularly. However, I try not to put pressure on myself. One thing I learned when getting back into exercising after having a baby is to not set yourself up for failure. I can't say I'm going to work out 4 times a week because that just might not happen. And that's totally okay! You have to give yourself grace.
I've mentioned before that I'm a registered nurse, so I spent years studying diet and nutrition and the effects on the body. Prevention is so important for many health issues, and you'd be amazed at how plays a huge role in that. However, I've learned over the years what foods agree and disagree with my body, which is why I now eat a paleo style diet. It works for me, and feel strong and healthy eating this way. I realize that's not for everyone, and I highly recommend doing what makes YOU and YOUR body happy!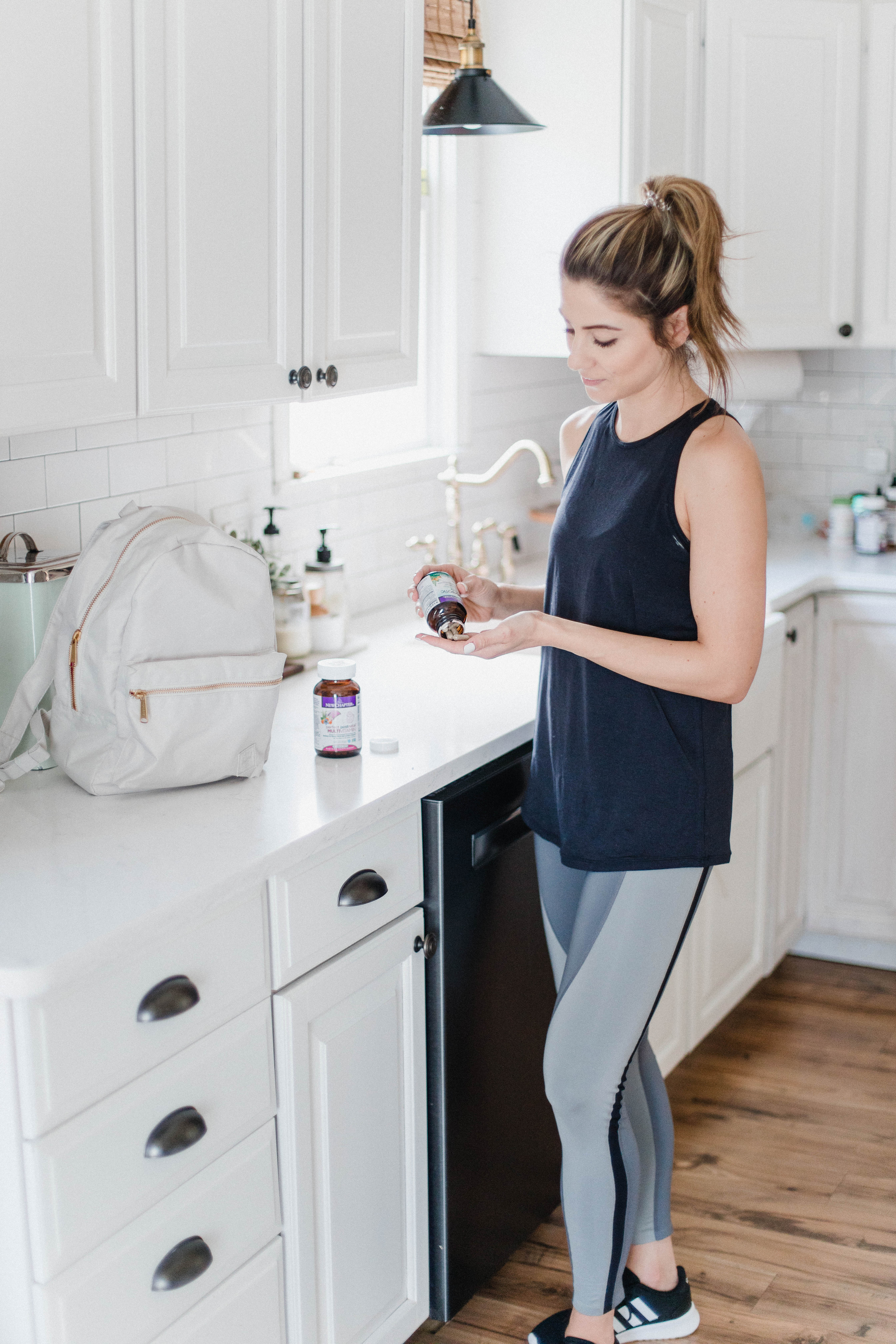 I used to take vitamins and probiotics religiously, and slacked on this after having my third baby. One of my health goals this year was to make sure I start taking them regularly again. I'm currently taking New Chapter Perfect Postnatal Multivitamin on Amazon which offers me energy, mood, and lactation support. They're made with organic, non-GMO, vegetarian, and gluten free ingredients, and they're easily digestible too. They're formulated with fermented vitamins and minerals which are easier for the boy to absorb. I'm also taking New Chapter's Probiotic All-Flora, also on Amazon, which has significantly helped my digestion and regularity. Probiotics are something I've learned I can't skimp on, and my stomach shows great improvement when I'm regularly taking them! Probiotic All-Flora has clinically studied strains in the right amounts, so you know you're getting the best for your body.
Again, this is just what works for me, but I realize it's not for everyone! But if you are looking to make some lifestyle changes, here are a few tips: 1. Set attainable goals for yourself. Maybe it's working out just once a week for 30 minutes. Start small, and increase as you can. If you never workout, you're only setting yourself up for failure if you set goals that don't seem realistic. 2. Start slow with nutrition. Drink more water. Swap the fast food for a salad. Again, small attainable goals. 3. Take a good vitamin and probiotic! Honestly, this really does help so much. I'm really enjoying New Chapter thus far!
And remember. Give yourself grace. We don't do that enough. 😉