I recently scooped up a few Nursing Friendly Tops for spring (which still is a million months away, but whatever!), and they're all on sale for under $40! I threw them in this post for you for easy shopping! 🙂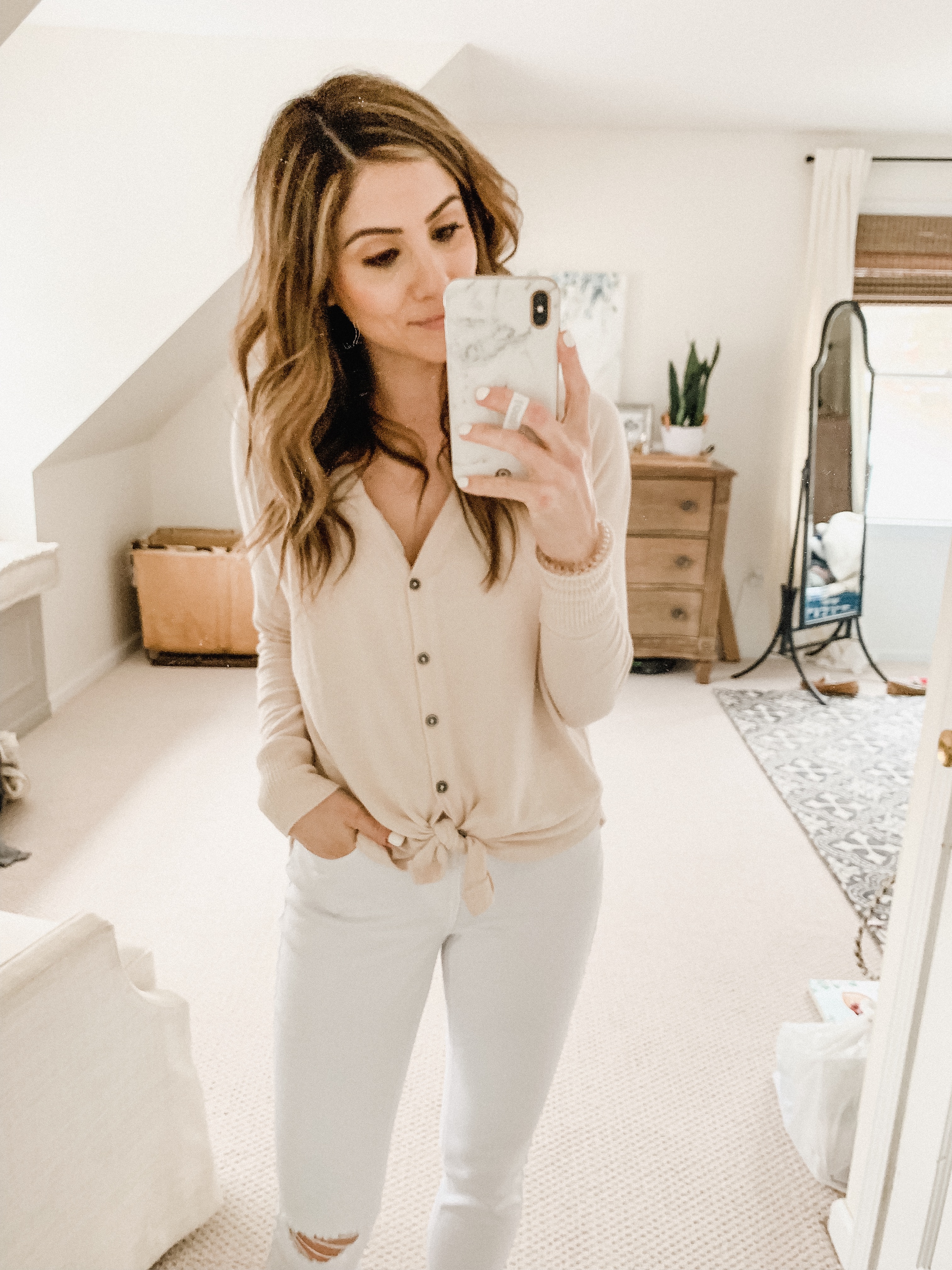 Fits TTS, I own a S and XS. The small is sliiiightly longer, but honestly not much of a difference! This is one of my favorite tops!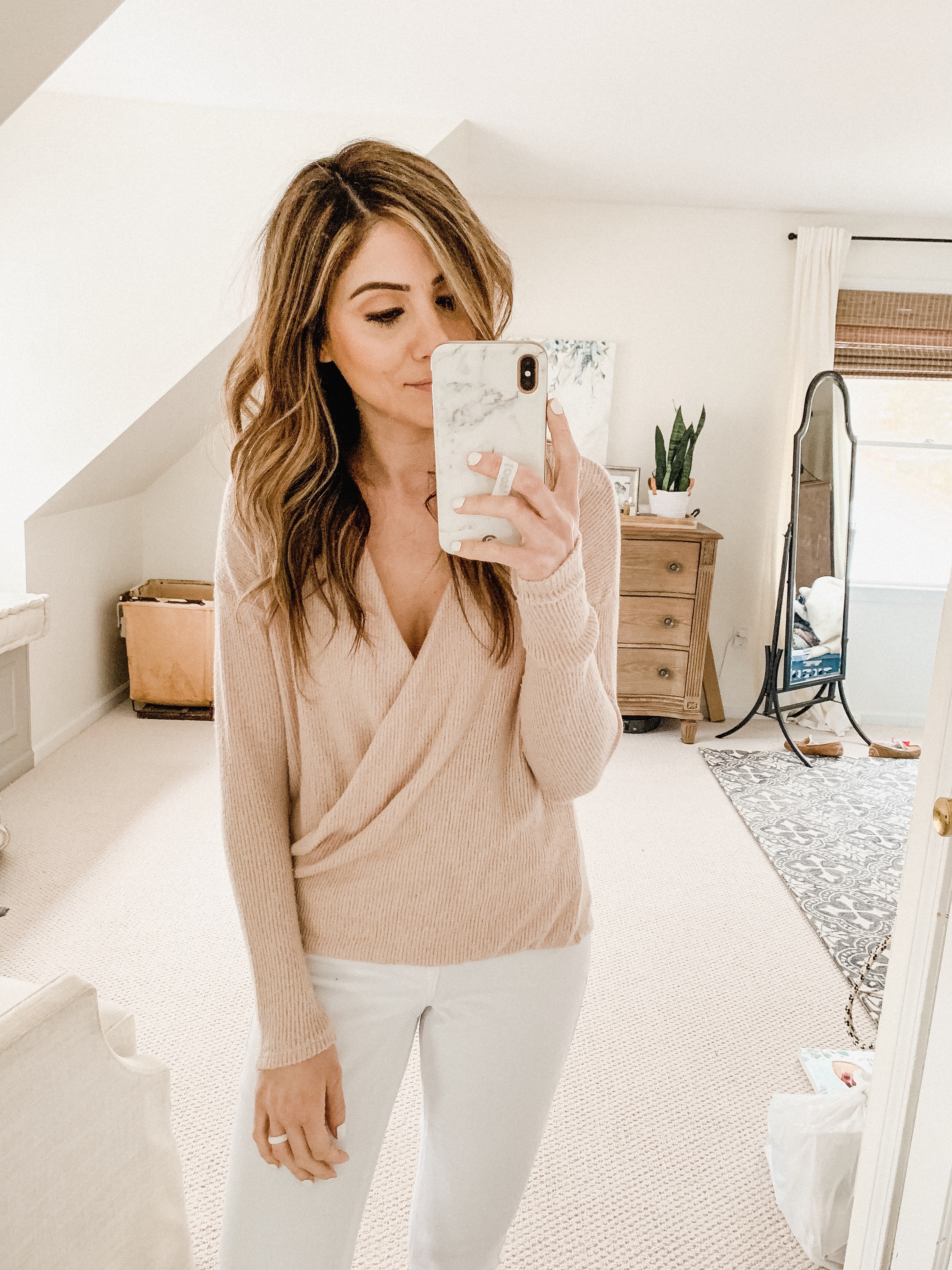 I absolutely LOVE this sweater, and I have no idea why the reviews aren't great! It fits wonderfully, I'm wearing an XS here. I've already washed it (and hung it dry), and it's still great! I suggest wearing a bralette underneath just because it can easily pop open a bit. Highly recommend!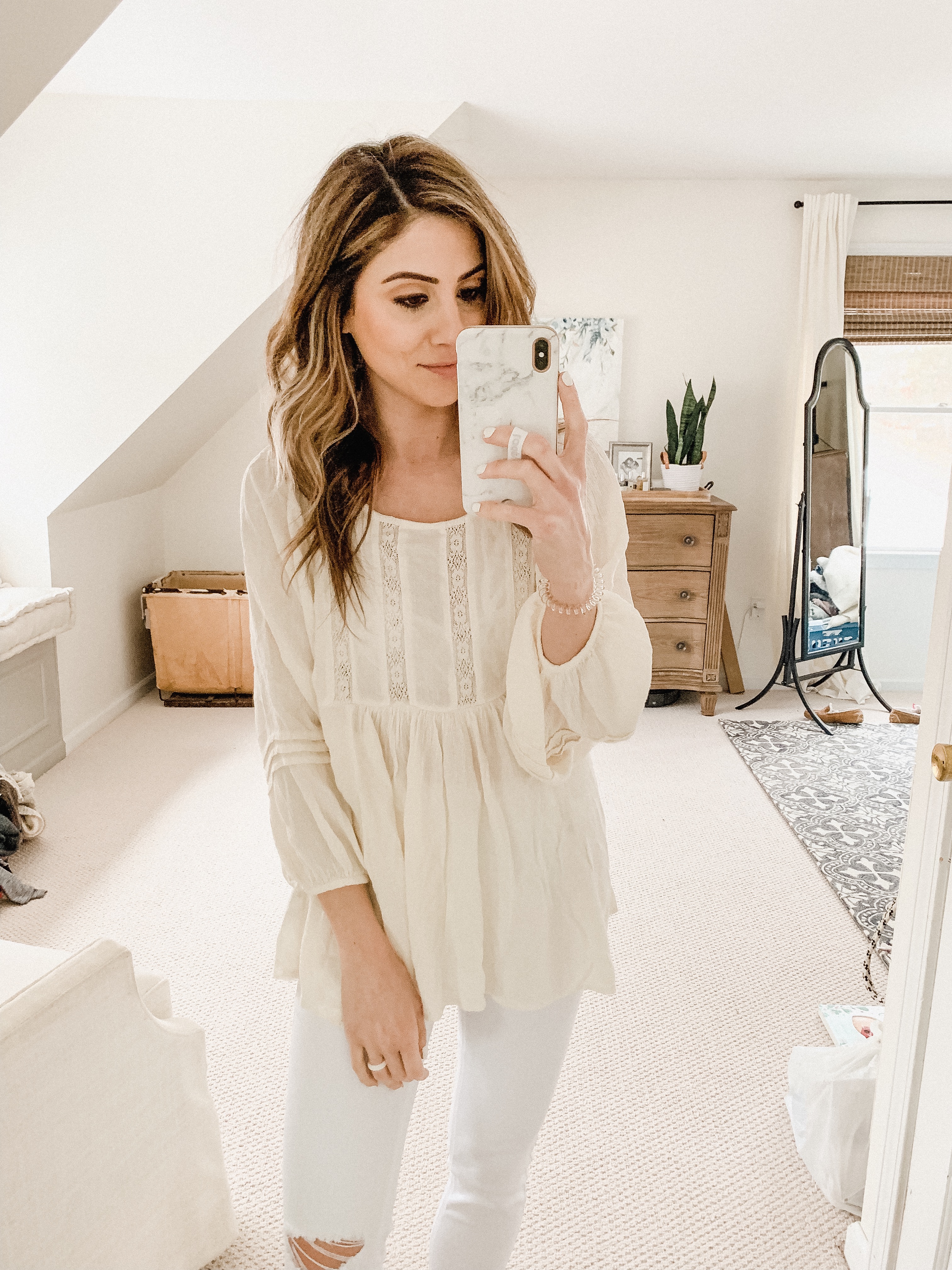 This top is super pretty but also flowy and oversized which makes it great for nursing! You can easily use it like a nursing cover 😉 I love tops like this!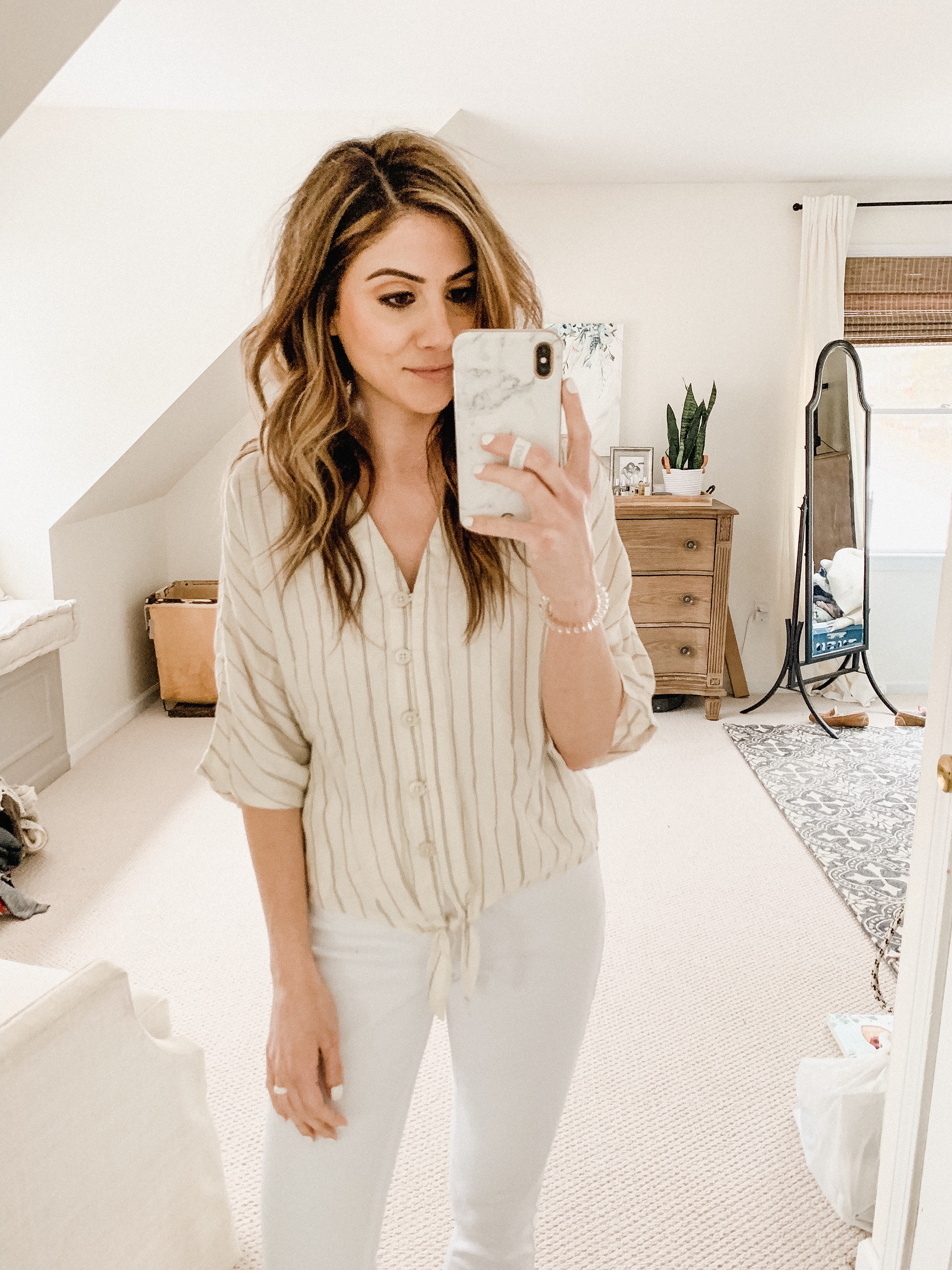 I thought this was so pretty for spring! The stripes have a slight metallic thread sewed in them, but I love the little bit of sparkle it adds. Fits TTS, I'm in an XS.

I loved this so much I grabbed two colors! Fits TTS, I'm wearing an XS. It looks great untied, as well.

SHOP THE POST