My husband and I typically don't exchange more than a card on Valentine's Day, but I thought I'd put together a little gift guide if you're looking to get your man something sweet! 🙂 Bonus: all of these items will arrive in time for the big day!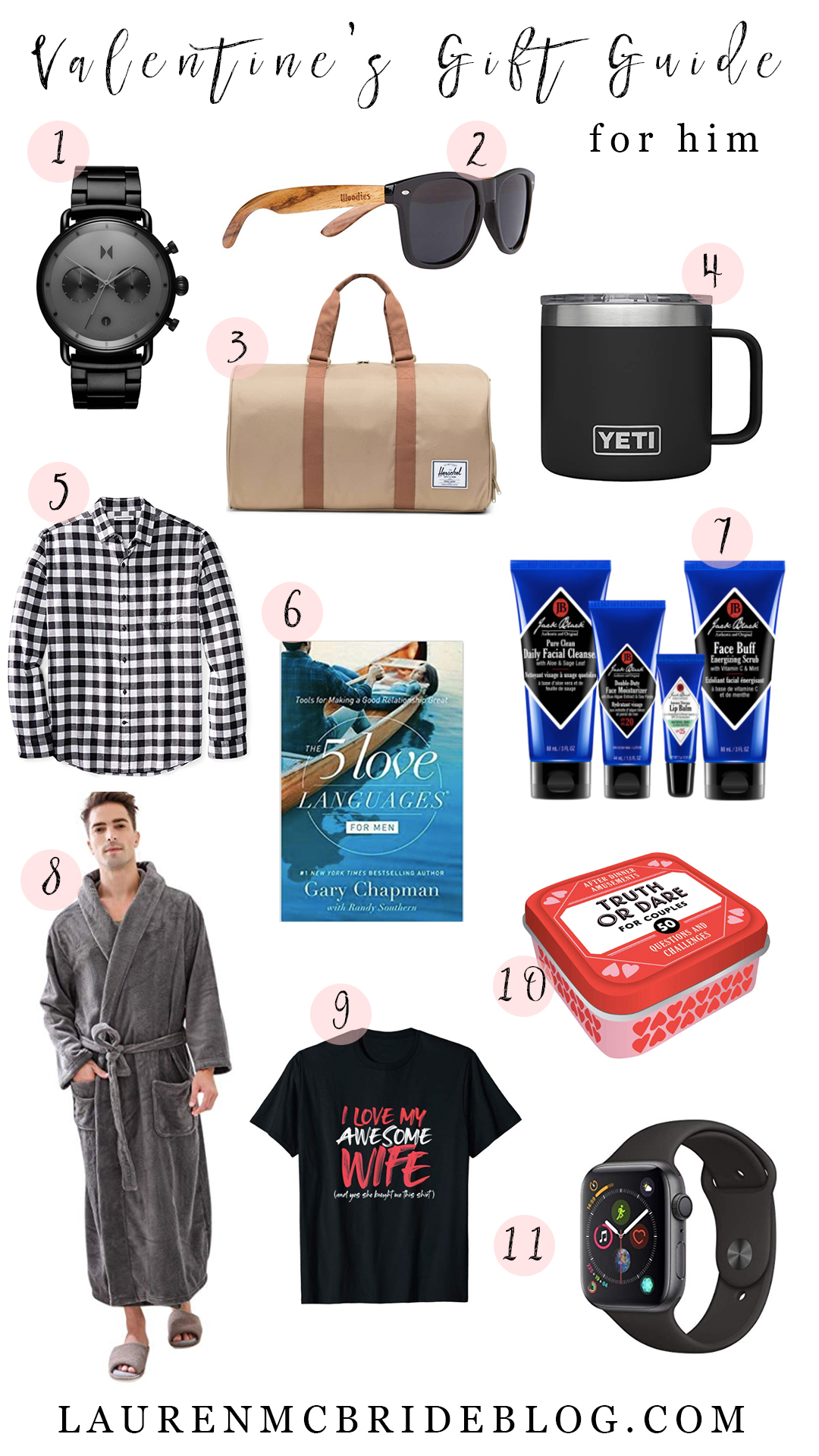 I love how sleek this watch looks (totally up my husband's alley!). Great for every day wear, but still classy enough for the office, too!
These sunglasses have a Ray-Ban vibe, and are under $25!
I have a couple of backpacks by this brand, and love the quality! This duffle bag is great for overnights or as a gym bag!
My husband keeps stealing this YETI mug of mine, so I might scoop him up one of his own for Valentine's Day!
This shirt is under $20 and has amazing reviews! A great wardrobe staple for your man's closet!
We have both versions of this book, and I highly recommend it! I know several people who feel the same, too!
This skin set has a cleanser, moisturizer, face scrub, and lip balm for only $35
This bathrobe has great reviews and is under $40!
If you're looking for a gag gift, this t-shirt is obviously perfect. 😉
Another fun gag gift idea, this is great for date nights at home!
If you want to go big, this Apple Watch is functional and practical. My husband and I LOVE ours and wear them daily. Great for fitness tracking, calls, texts, and so much more. The series 4 has the option for Cellular, too!
SHOP THE GUIDE BELOW