I am partnering with Dr. Brandt Skincare for this post! All thoughts and opinions are always my own.
Let me start by saying I'm not opposed to injections. I've never had them personally, so I cannot speak to how they are, the results, etc. I've been pregnant or breastfeeding for the past 6+ years, so injections haven't even been on my radar. But alas, I'm turning 33 this year, and well….3 kids makes you feel and look a little tired 😉 And a little wrinkly (I'm looking at you, 11s between my brows!). I think aging is beautiful, but I also believe that taking care of your skin is important to avoid premature aging. Today I'm sharing some of my best Anti-Aging Tips, plus an amazing new wrinkle cream I've been using!
1 // Use a wrinkle smoothing cream.
Again, no Botox for me, but I'm all for using a wrinkle cream! I started using Dr. Brandt Needles No More Wrinkle Smoothing Cream a couple of weeks ago and I noticed a significant difference in the lines in between my eyebrows! It's formulated with a tri-blend of wrinkle smoothing ingredients. The lines won't be completely gone, but I felt it softened them with just the first use! I've been applying it in the morning and at night to my forehead, in between my brows, and where crows feet would form. Dr. Brandt Needles No More Wrinkle Smoothing Cream also helps to defend against future formation of fine lines and wrinkles, so I feel a little preventative measure can't hurt! It's $89, and you can use the code RS25 for 25% off! It's also free of parabens, sulfates, and pthalates, too!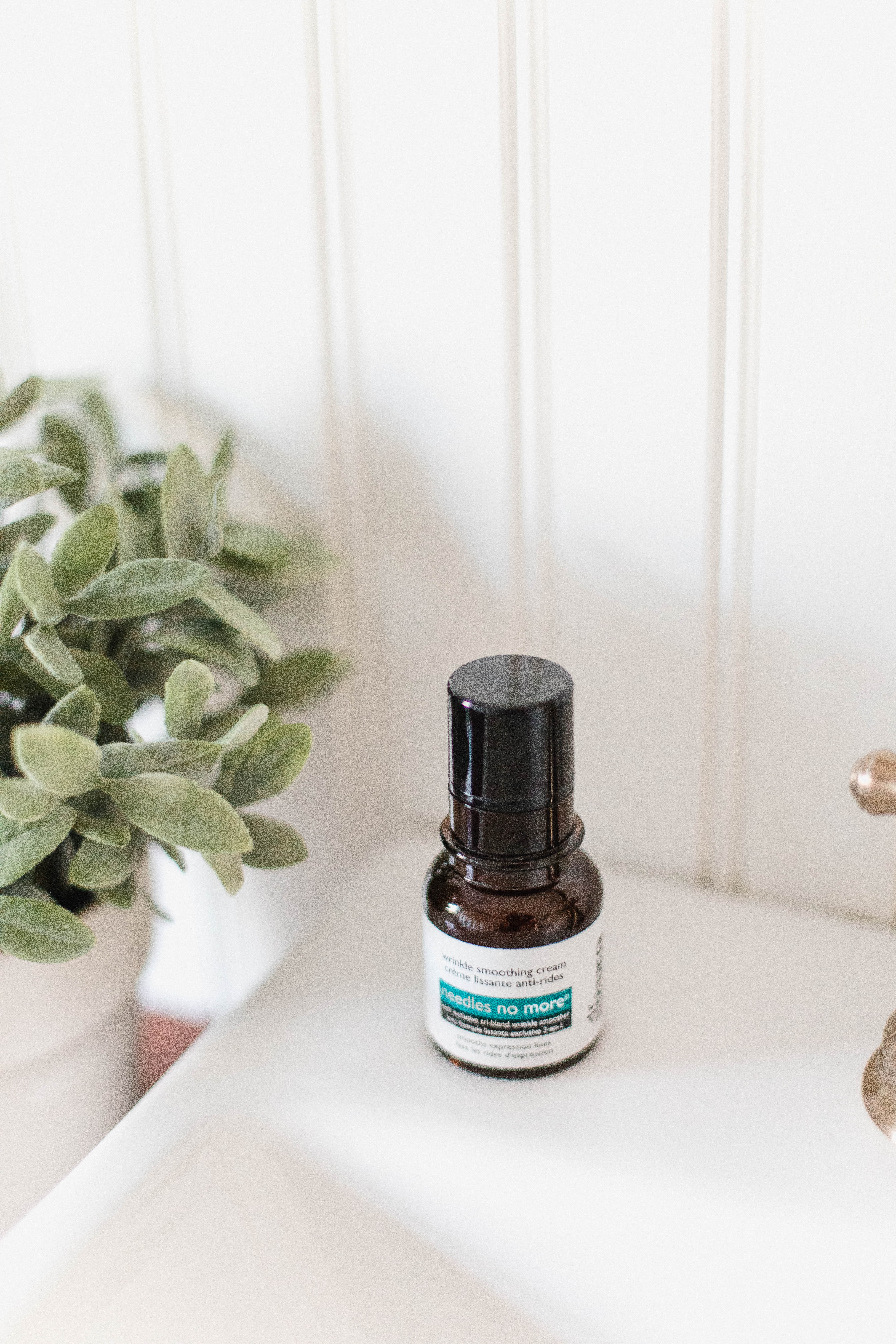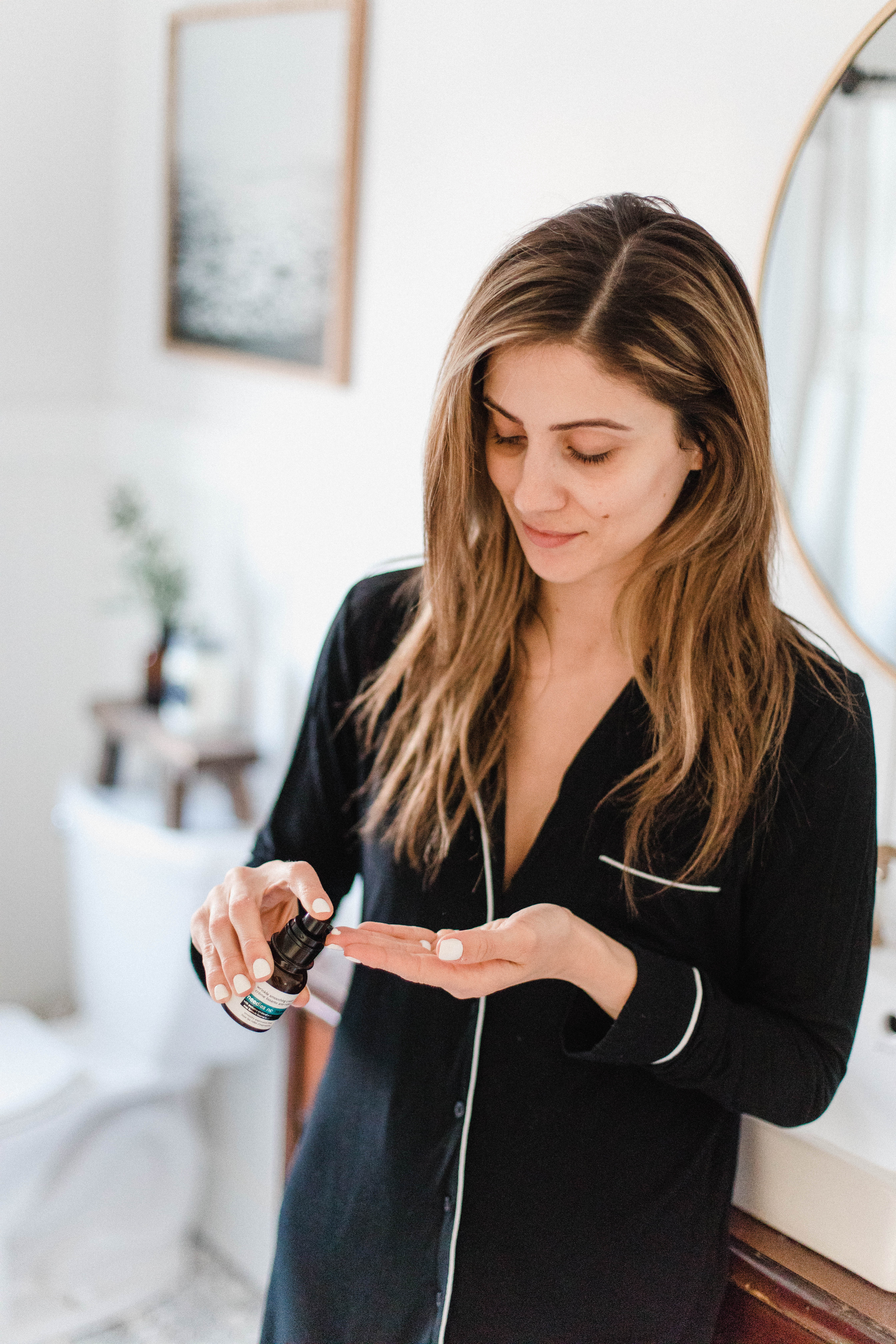 2 // Up your skincare routine.
Along with using a wrinkle cream, it is so important to be consistent with a good skincare regimen! One of my favorite ingredients to include in my skincare products is hyaluronic acid because it attracts and retains water in the skin, which plumps it up. I recently added Dr. Brandt's Hyaluronic Facial Cream to my skincare routine and have noticed a signifiant difference in my skin's appearance. I feel it looks hydrated (without being greasy), smooth, and refreshed. I've been using it consistently in the morning and evening. Consistency is key for whatever skincare products you're using. I highly recommend finding a routine that works for you!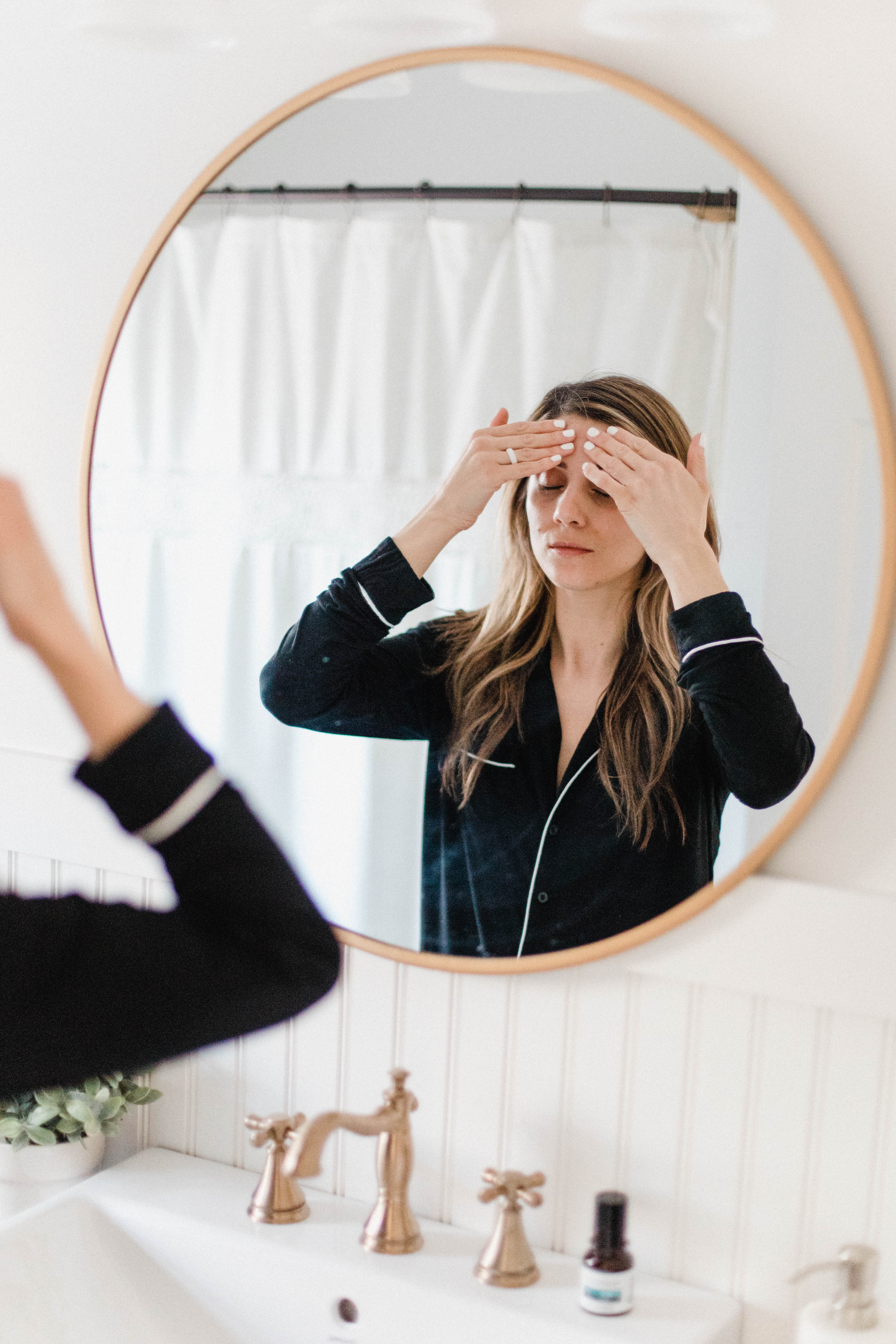 3 // HYDRATE.
The best thing you can do for your skin is to drink water. You've gotta keep your body hydrated in order to keep your skin hydrated! Get yourself a water bottle you can refill throughout the day. I find one with a straw helps me significantly increase my water intake.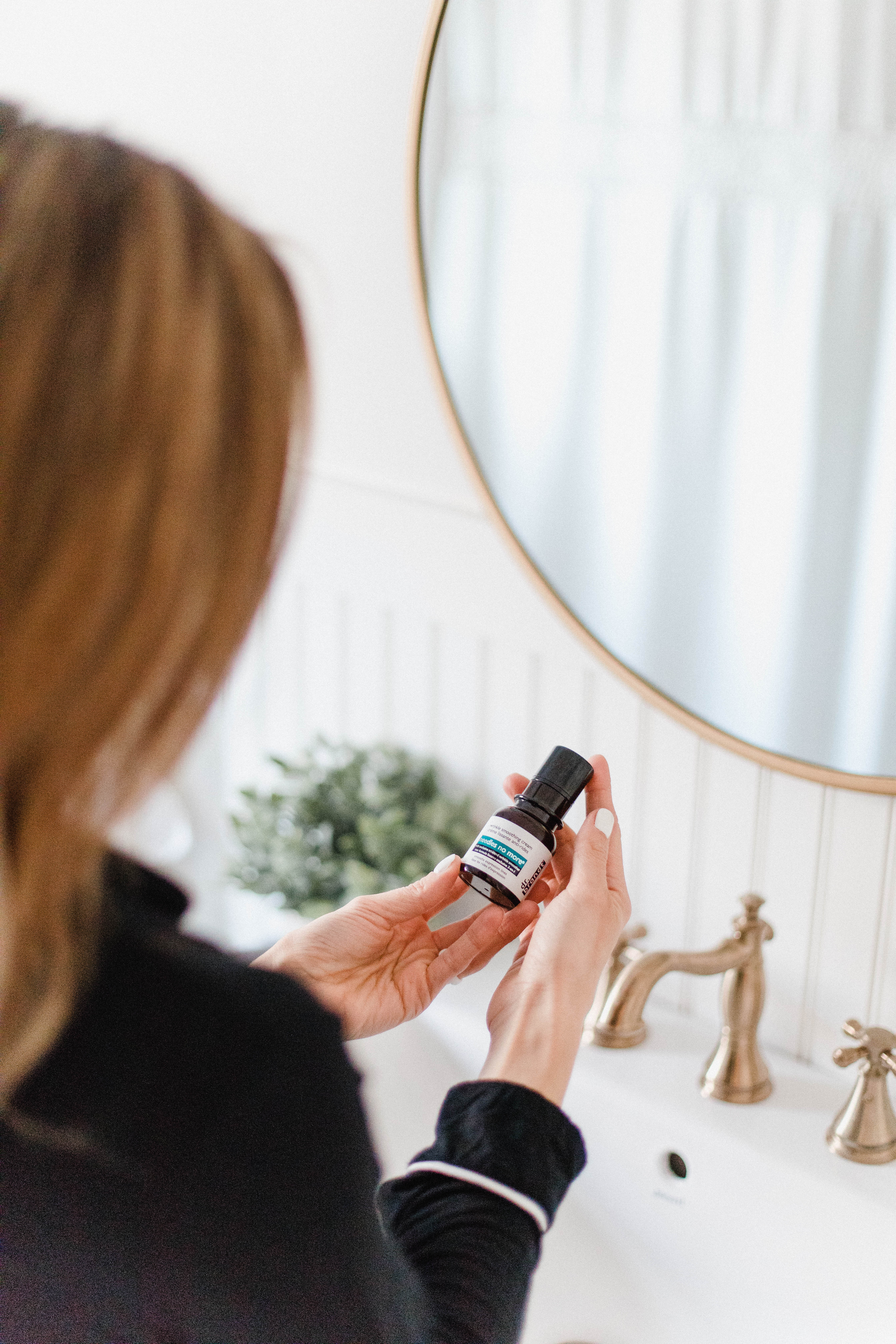 4 // Protect your skin.
I worked at a tanning salon in high school and college and did a number to my skin. If I could take back all of those years, I would! I'm very particular about protecting my skin and almost always wear SPF on my face. I also always wear sunglasses, and I wear a hat most beach days during the summer! Protecting against sun damage has become a priority for me, and I know I'll thank myself in the future!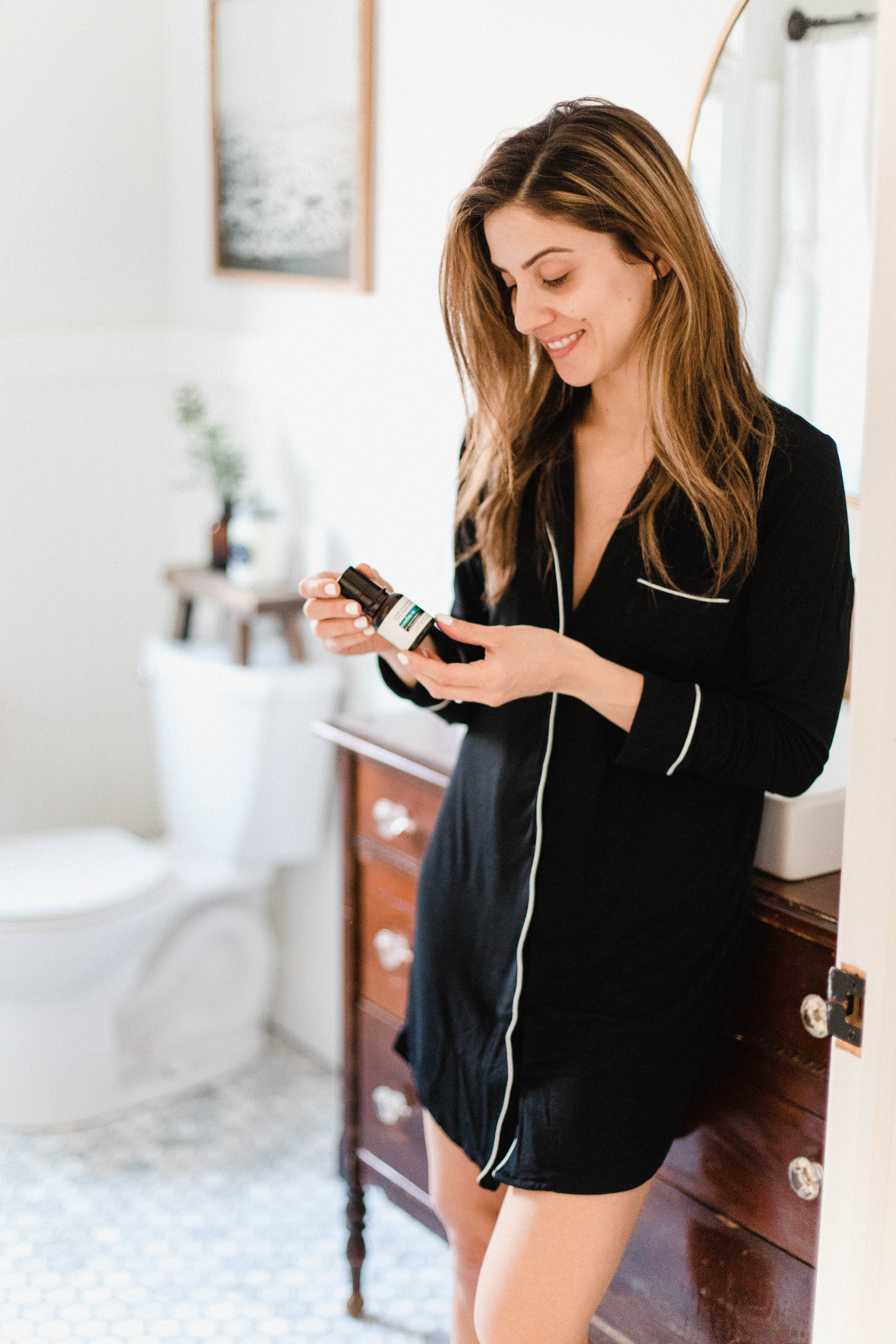 Dr. Brandt Skincare has a variety of skincare products if you're looking to add to your regimen! I've only been using the two I listed for about 2-3 weeks and already see a difference. I'll report back in another few weeks with another update! You can shop their entire line right here, and use the code RS25 for 25% off! 🙂