I recently received a comment requesting a Spring Shoe Capsule Wardrobe post and I LOVED the idea! I have a few staple shoes in my closet that work year after year for multiple seasons, and also received some new items for spring! Below I'm sharing my top recommendations for spring shoes and how to wear them!
1 // Casual Sneakers
Sneakers are always a classic wardrobe item, so I always have a variety in my closet. They can be worn with jeans, shorts, skirts, dresses, and more! I always have a pair of Converse in a neutral color, like white or gray. These are probably my most worn pair in my closet. I also like to have a casual pair that are a cognac color like this pair from Old Navy (super cheap!), too! I feel they look a little less like sneakers, while still being sneakers (if that makes any sense 😉 ).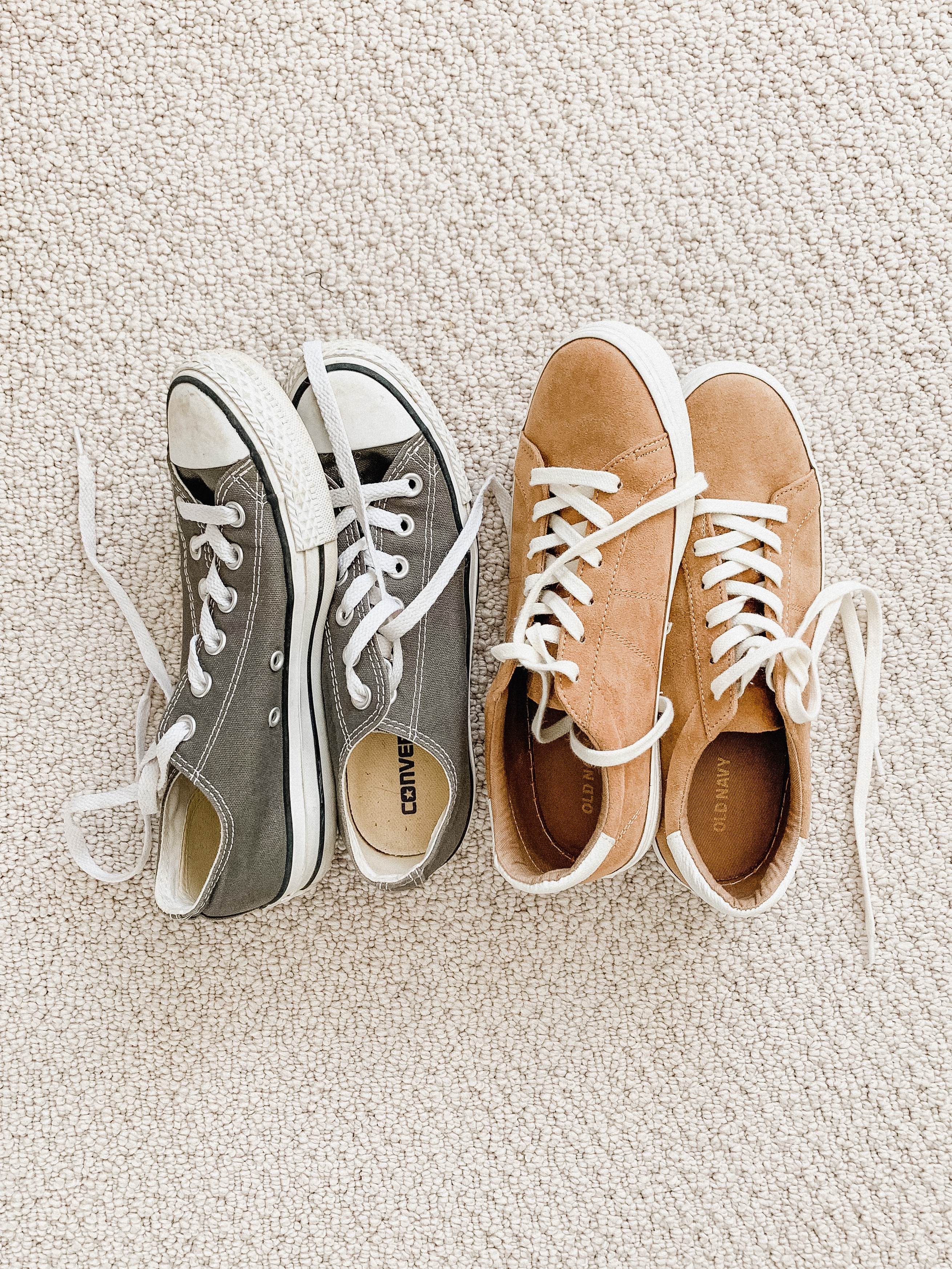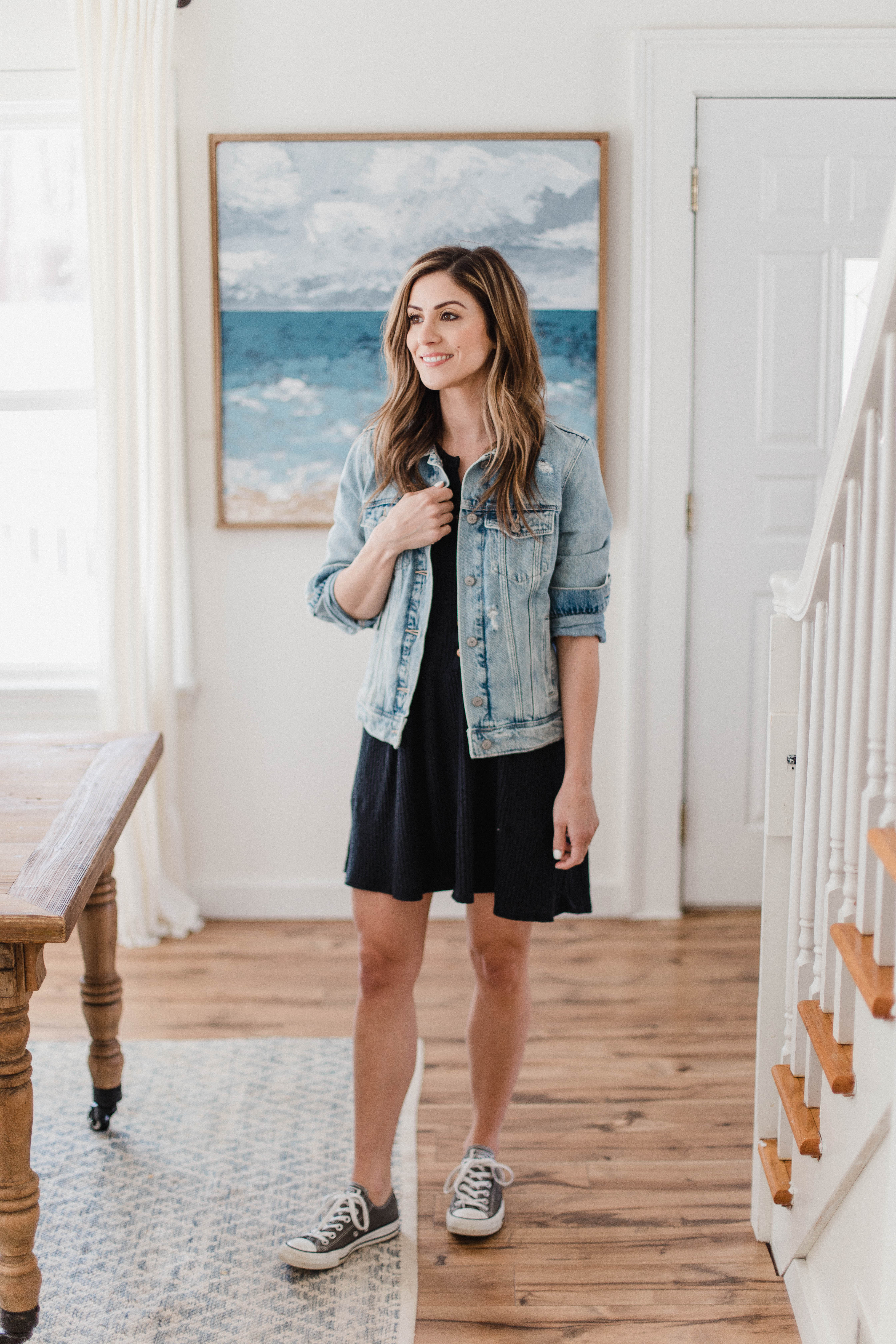 2 // Espadrille Flats
If I want something a little different than sneakers, I go for my espadrille flats! I love the brand Soludos, but have a great pair from Sam Edelman that are a similar style to a designer pair. These are equally as versatile as a pair of sneakers, but offer a little less casual of a look. Plus they're SUPER comfortable!

3 // Wedges
I love wedges for spring! Especially espadrille wedges. They're super comfortable and look great with jeans, dresses, and shorts. I'm currently HOOKED on this pair by Sole Society which I feel can go with just about anything. A neutral color is the most versatile and will go with more in your closet!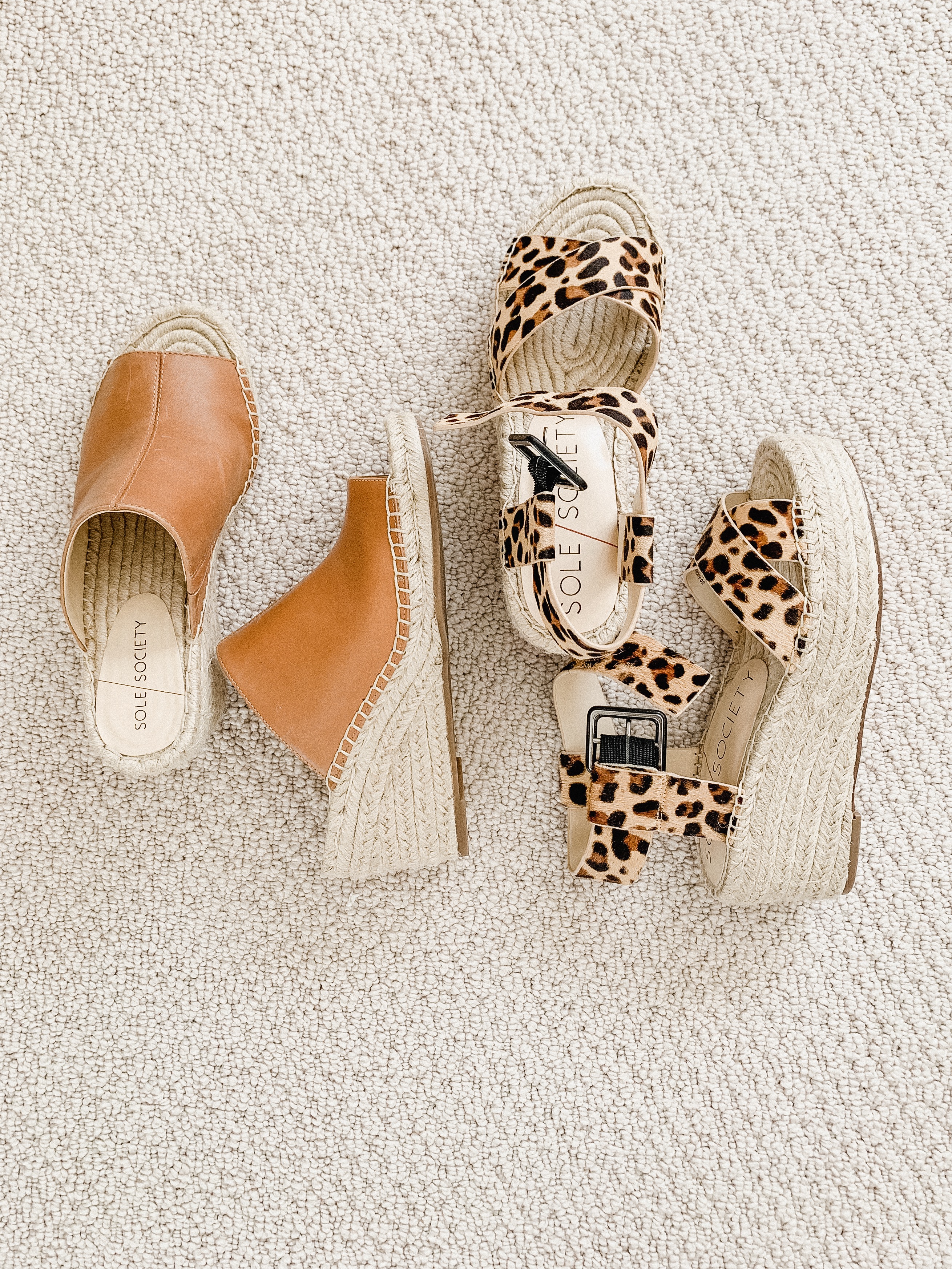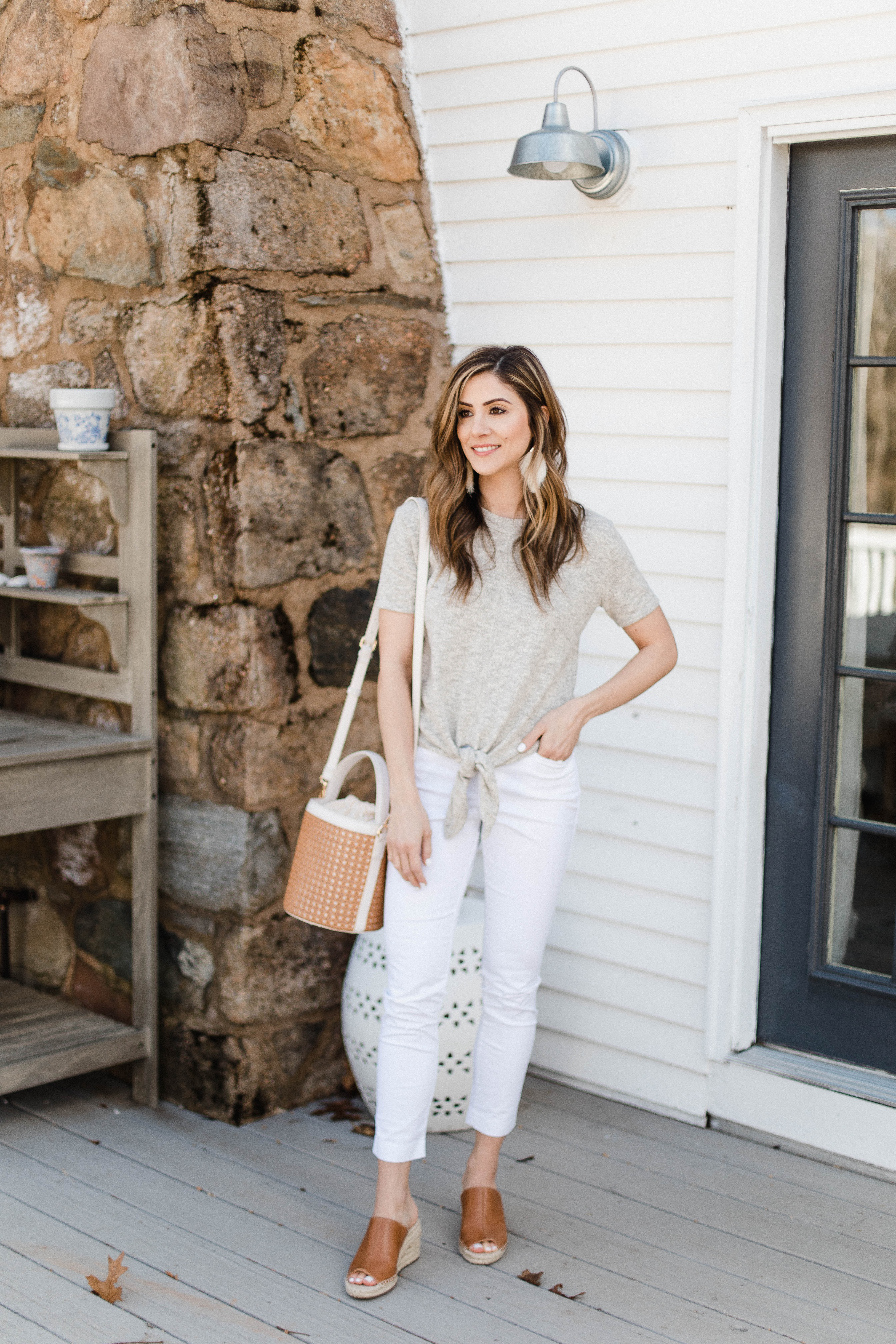 4 // Mules
A classic mule is always a great versatile shoe for your spring wardrobe! I frequently pair these with jeans, shorts, and even dresses. They're a great option if you want something a little different than flats, but want to avoid heels!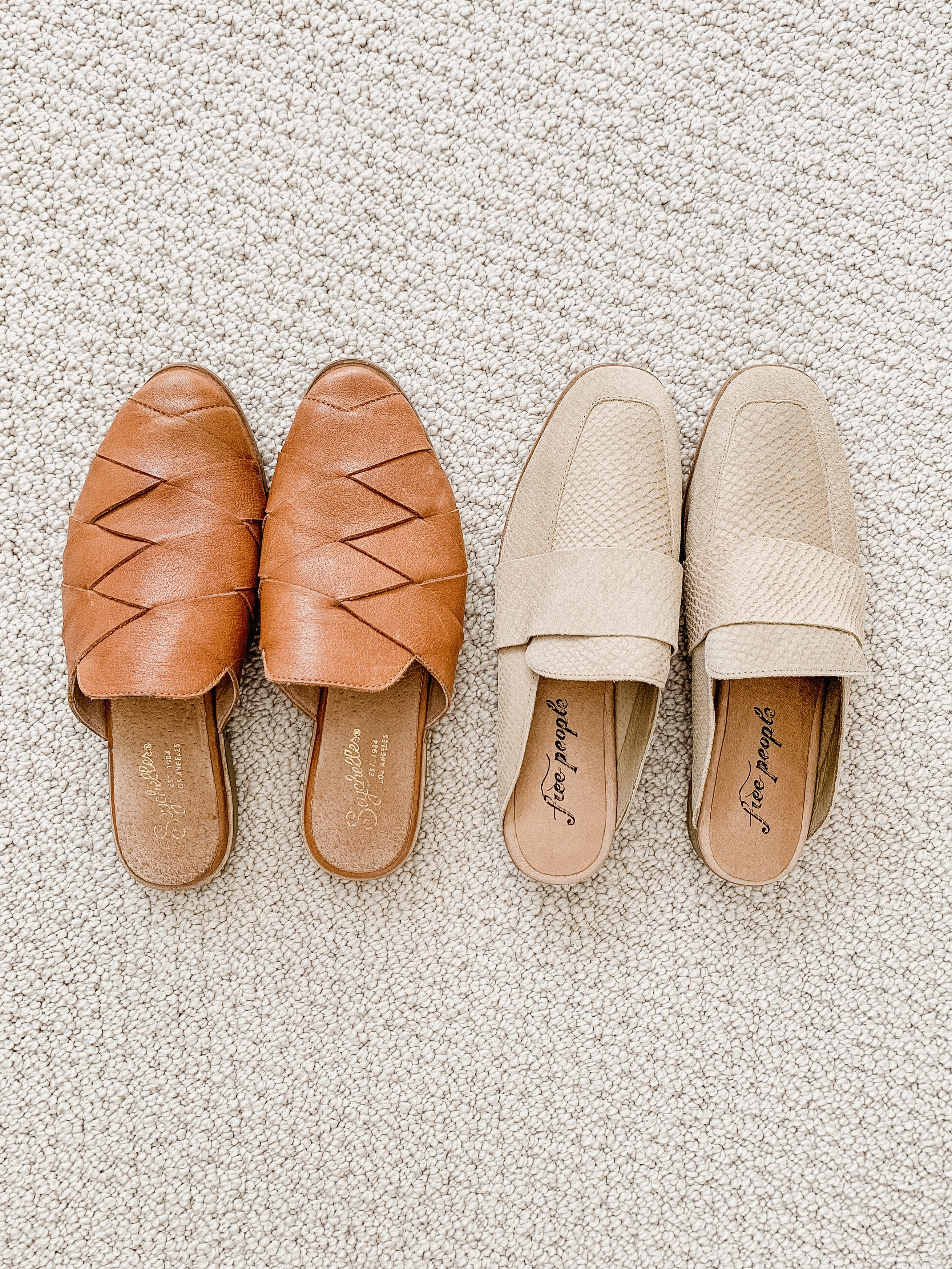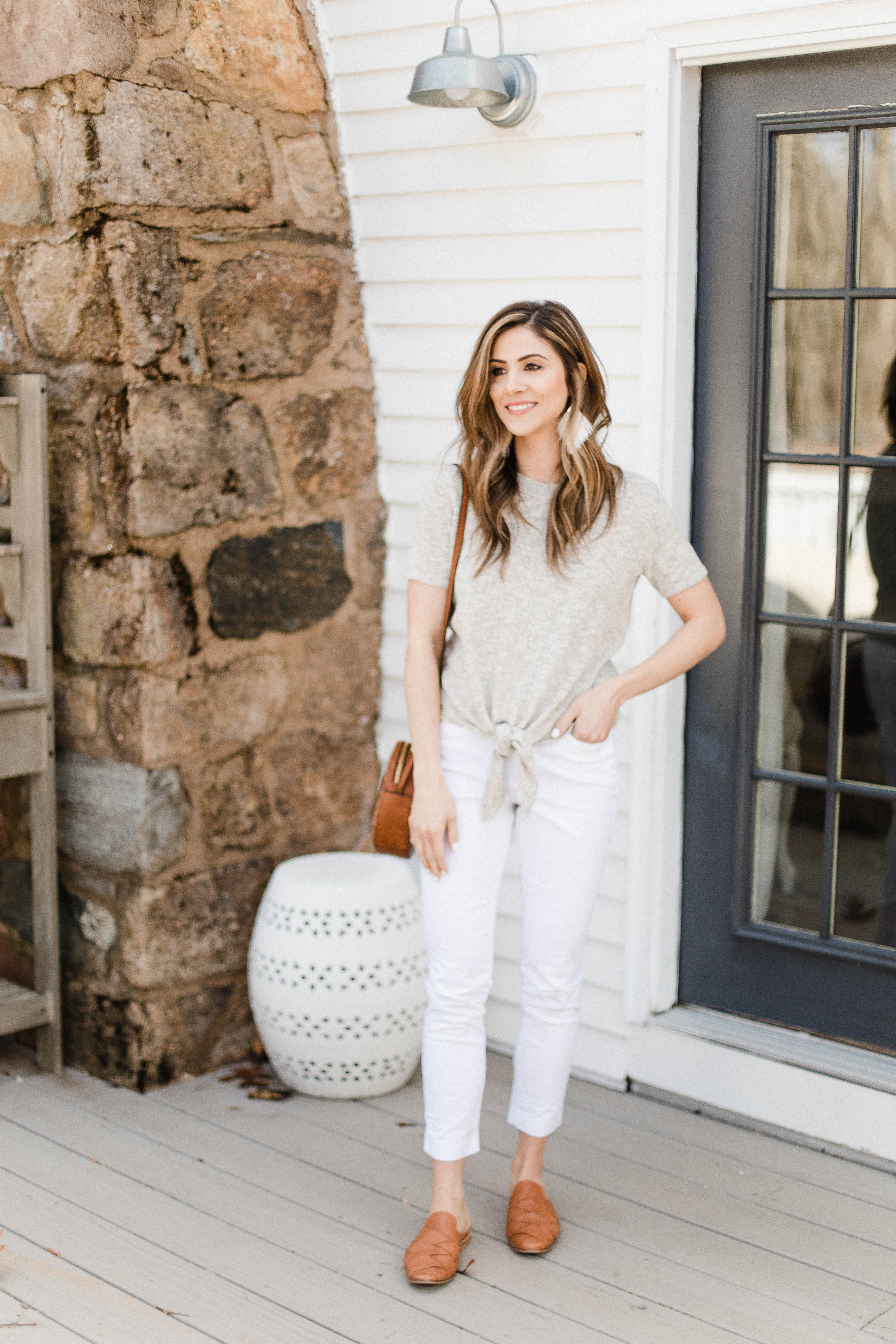 5 // Flats
Last but not least, flats! A great neutral flat is always a good option for your spring wardrobe because of their versatility. I also like to have a fun pair, too, like my favorite leopard flats from Steve Madden. These fit SO well and come in a variety of colors if leopard isn't your thing!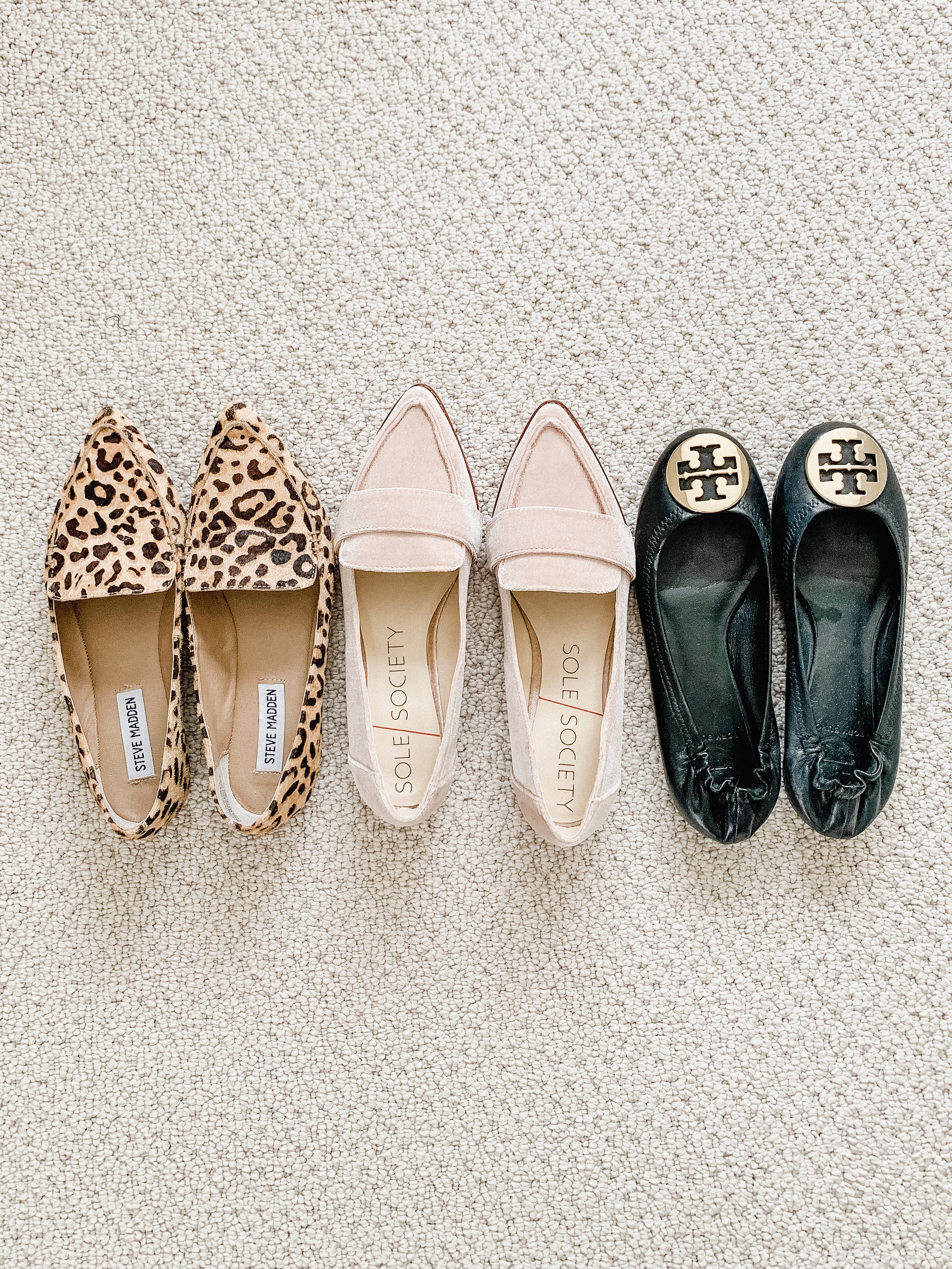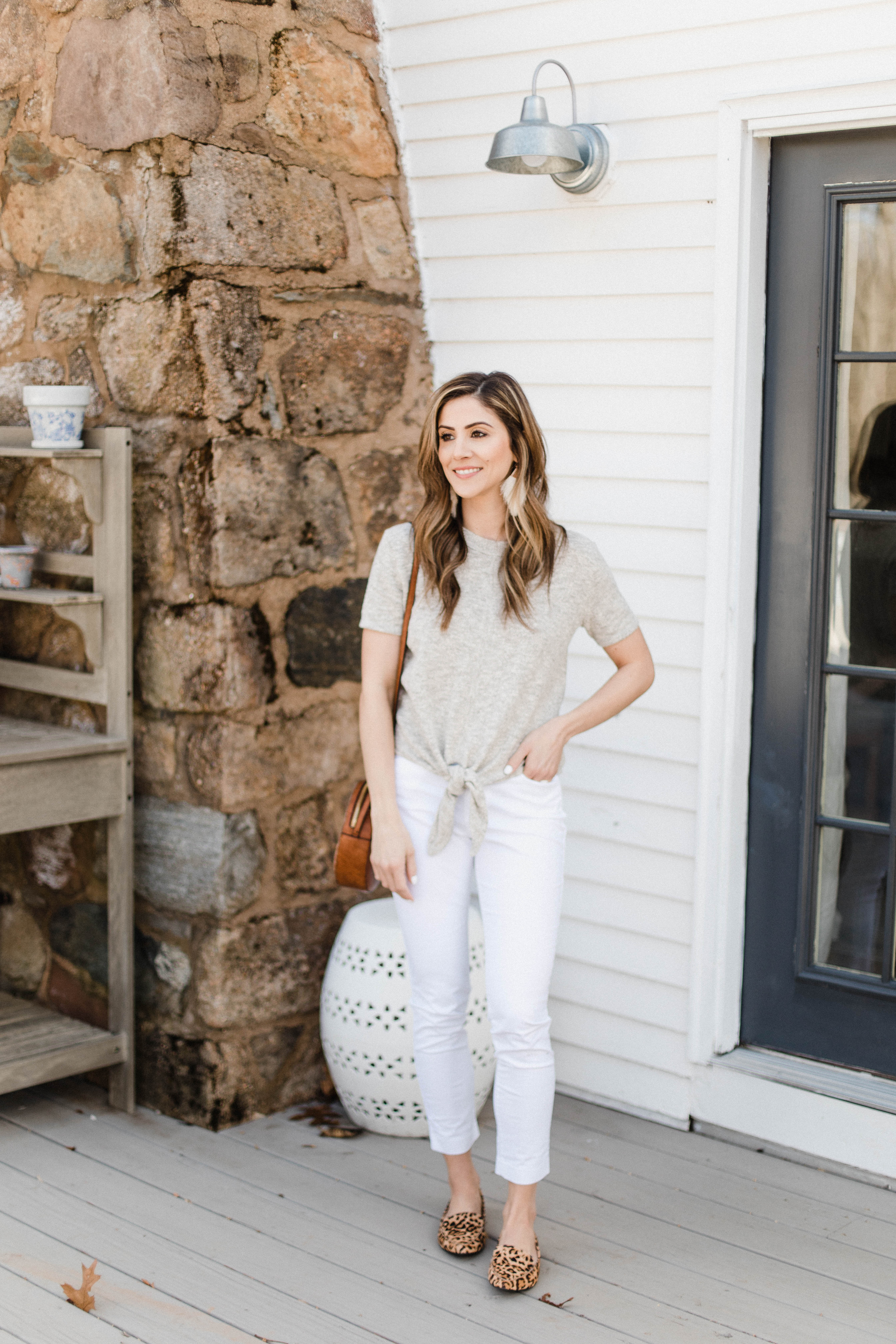 6 // Booties
Booties are the easiest shoe to transition from winter to spring! Not only do they work with jeans, but dresses too. I love the slight bohemian vibe of wearing booties and a dress. I recommend a pair that's lower cut on the ankle for spring!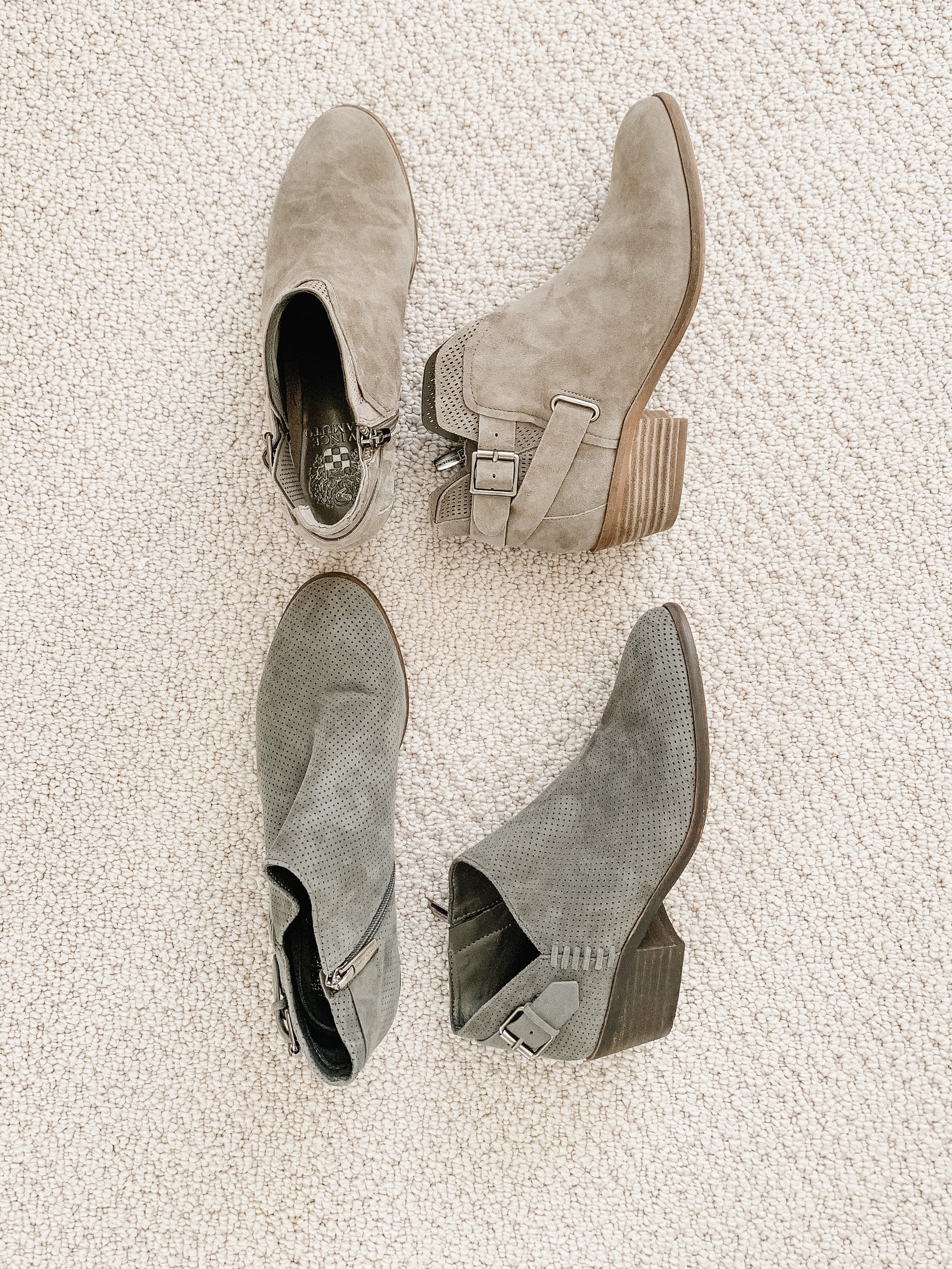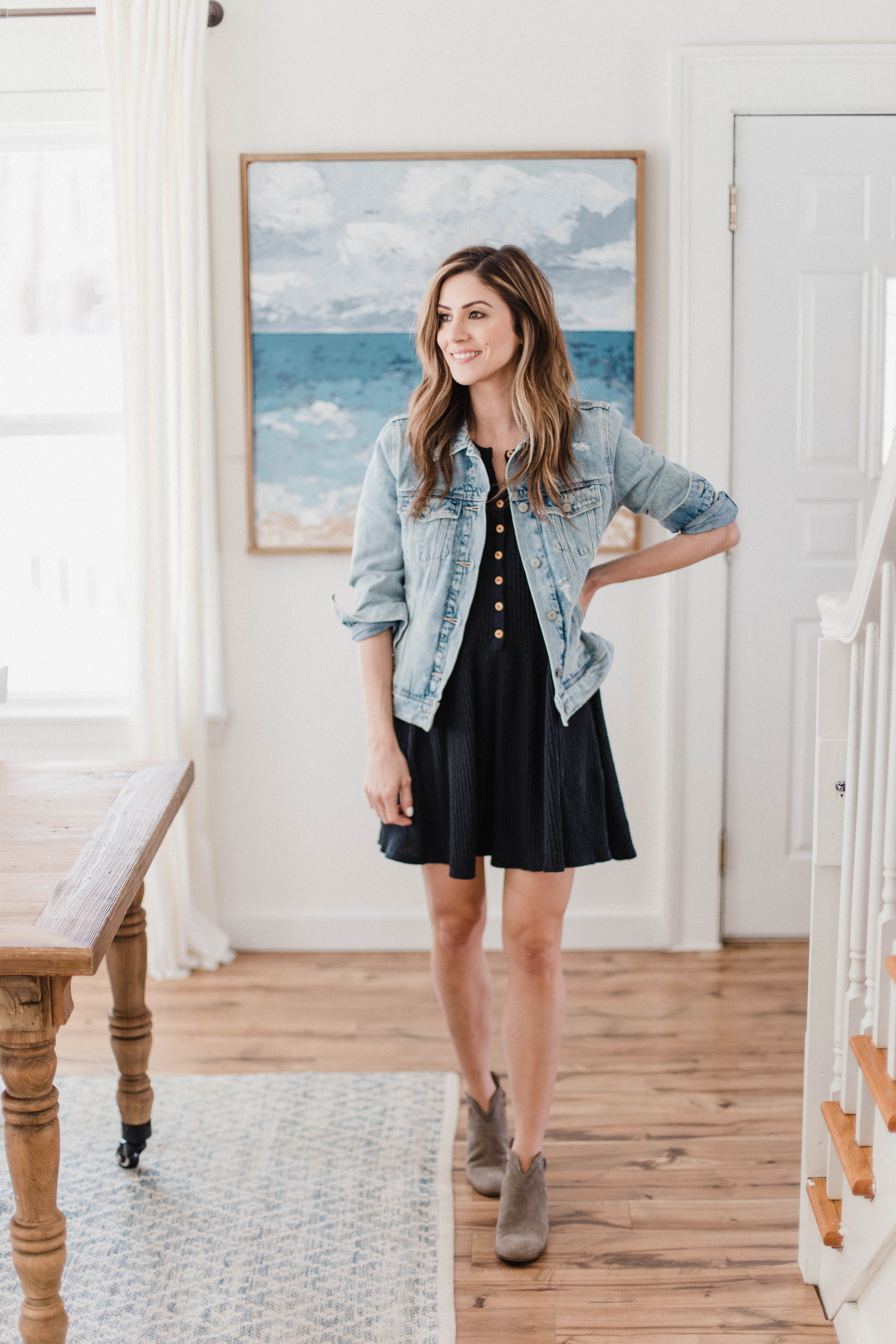 And there you have it! The best shoes for your spring wardrobe. I hope that helps! 🙂