Easter is just a few weeks away, and I'm praying for warm weather 😉 I've shared about All Natural Easter Egg Dye in the past, but I did it again this year and wanted to share in case any of you missed it! I got this idea from a Better Homes and Gardens article and decided to try it myself a few years back. I absolutely love the subtle colors of the eggs, so it's something I do every year! Today I'm sharing which combinations we made and how you can make them yourself, too!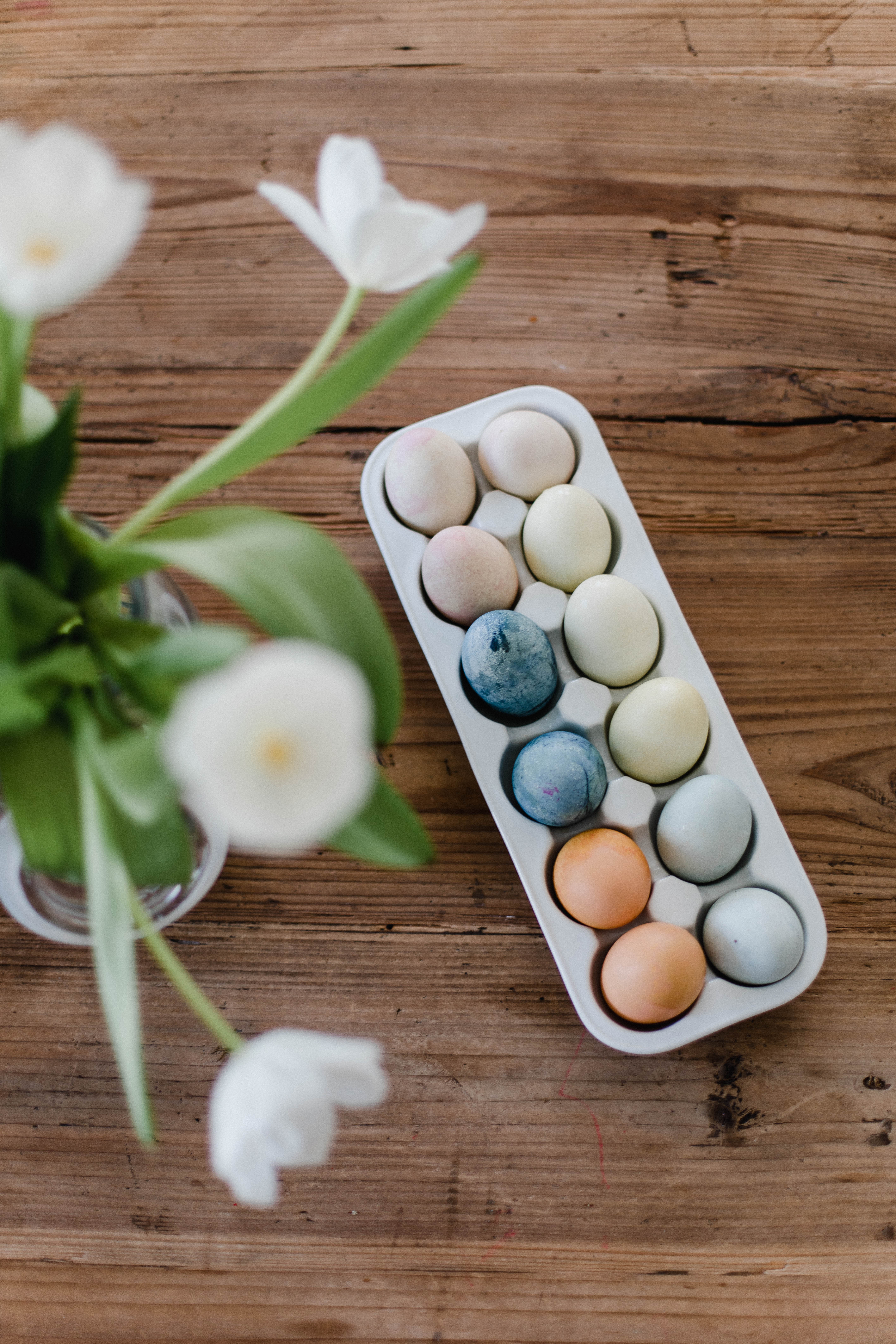 I was expecting some different colors than what you see here, but I still love how these turned out. I did not let them sit in the fridge overnight as it suggests, and I think I might adjust some recipes the next time around.
The eggs that should be lavender are definitely more of a dark blue than lavender! I think these would've been better if they didn't sit at long, but I still LOVE how they look….almost slightly marbled! (Recipe calls for 1 cup grape juice + 1 TBSP white distilled vinegar).
The eggs that are bluish-gray sat the same amount of time as the lavender eggs and are much lighter. For sake of time, I did not let this mixture come to room temp (I have in the past!) and I think that made a big difference because the color is much more subtle than the last time. Still very pretty! (Recipe calls for 1 cup frozen blueberries mixed with 1 cup water, let sit to room temp and then remove blueberries).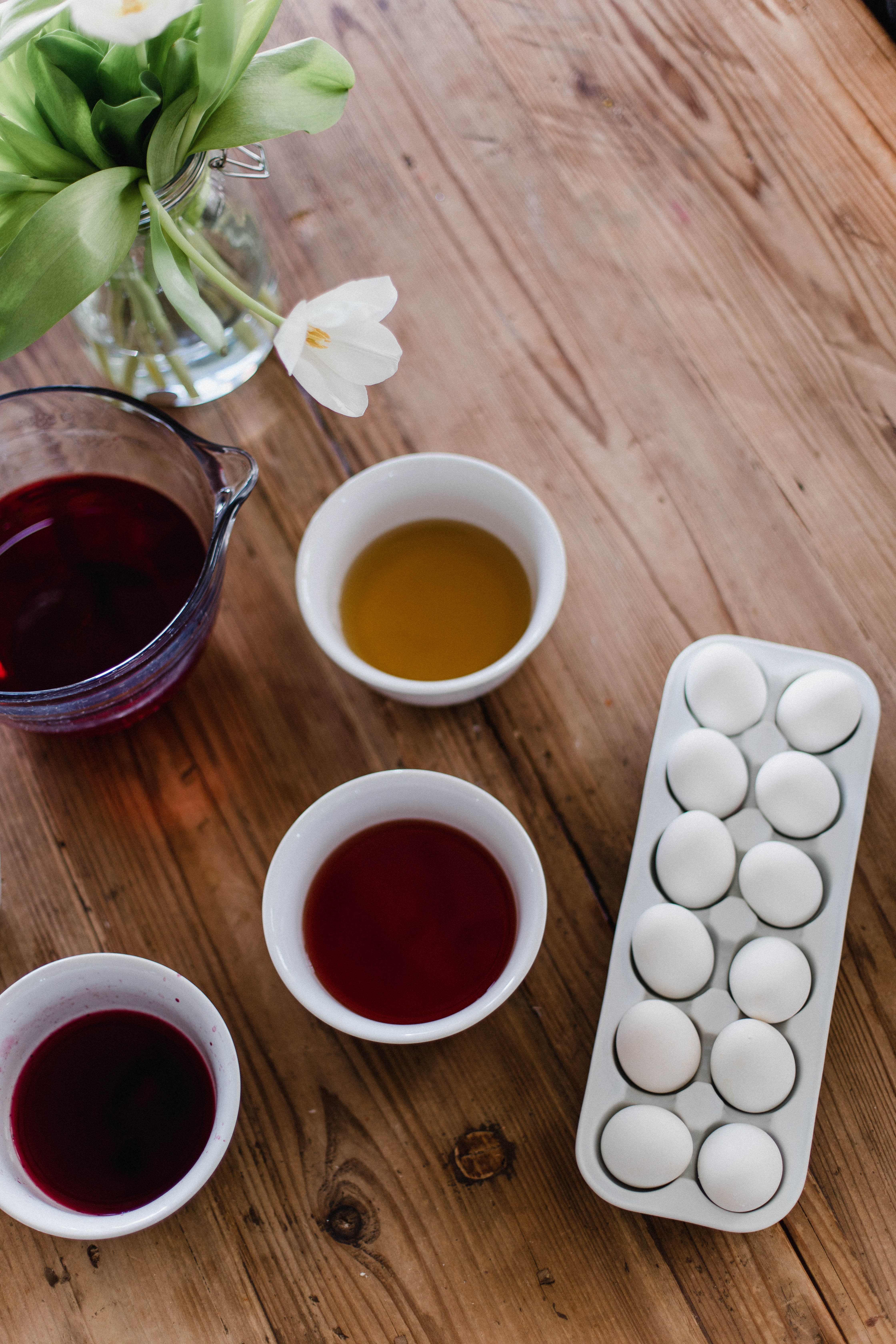 The eggs that are yellow are very faint, but the article provides other recipes for a deeper yellow color if you wish! (Recipe for various shades of yellow calls for 4 chamomile or green tea bags steeped in 1 cup boiling water for 5 minutes).
The eggs that are orange turned out completely different than I expected! This was my first time making this particular recipe, but they should actually be a jade green. I'm not sure if I did something wrong, but I still love the result! A green would've been super pretty though. (Recipe calls for peeling the skin of 6 onions and then simmering in 2 cups of water for 15 minutes. Then add 3 tsp. of white vinegar).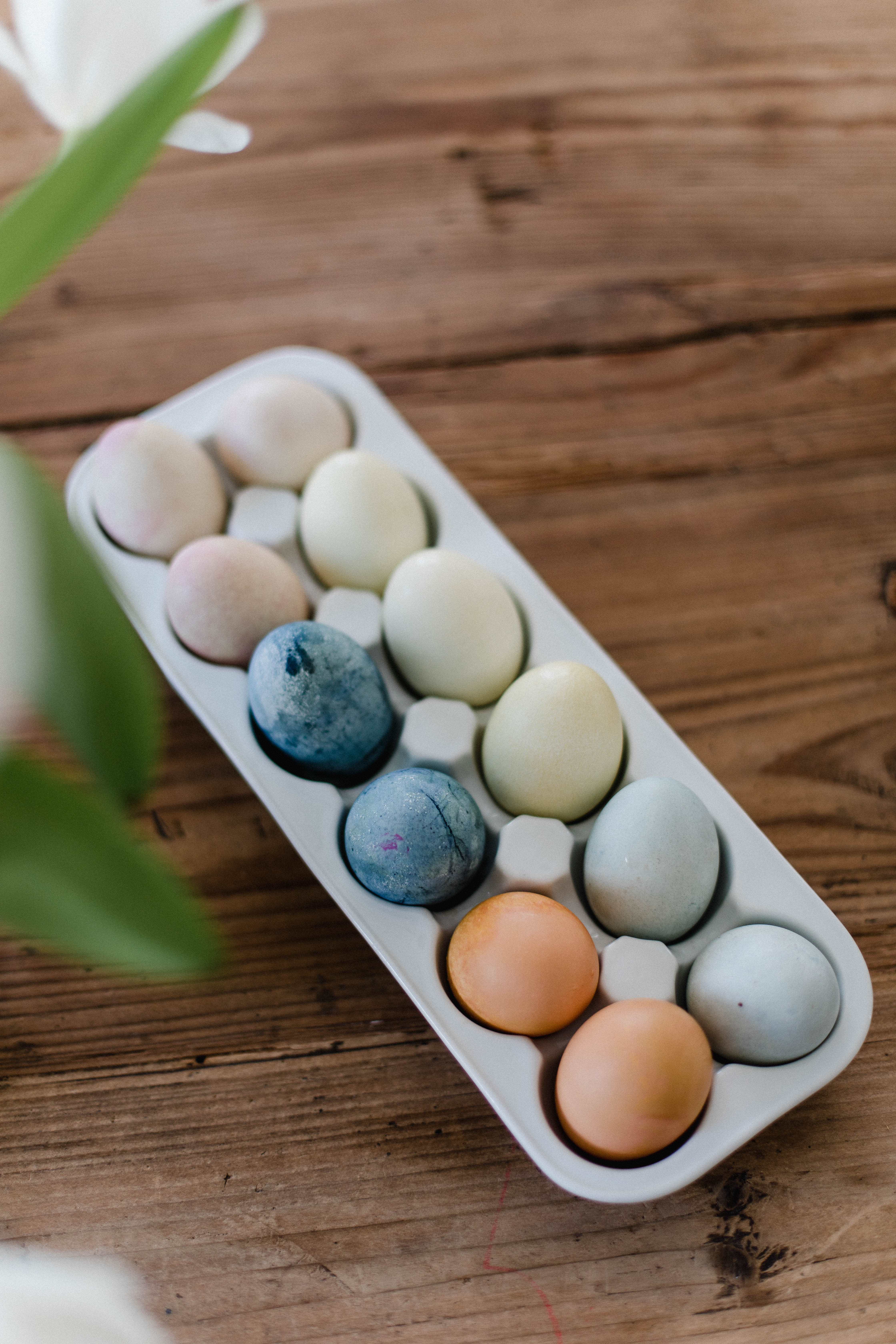 The eggs that are pink are made with beets! They would be pinker had I let them sit longer, but ya know…kids don't wait 😉 But there are a variety of recipes for shades of pink! (Recipe calls for 1 medium beet cut into chunks and added to 4 cups of boiling water. Stir in 2 TBSP of white vinegar and let cool to room temperature. Then remove the beets!)
You can find more color recipes in the BHG article! I think it's a fun alternative to regular egg dye! 🙂