I have been compensated by QVC for today's post; all thoughts and opinions are my own!
A couple of months back, I had the honor of heading into NYC to work with QVC, HSN, and Cancer and Careers on QVC & HSN's Beauty with Benefits cause. This cause means a lot to me as I know many women in my own life bravely battling cancer, and I've treated several as well as a registered nurse. I wanted to share a few of my favorite items that are apart of the event so that you can support the cause, too! You get an awesome gift with purchase that I'm sharing below (while supplies last) when you order a qualifying item!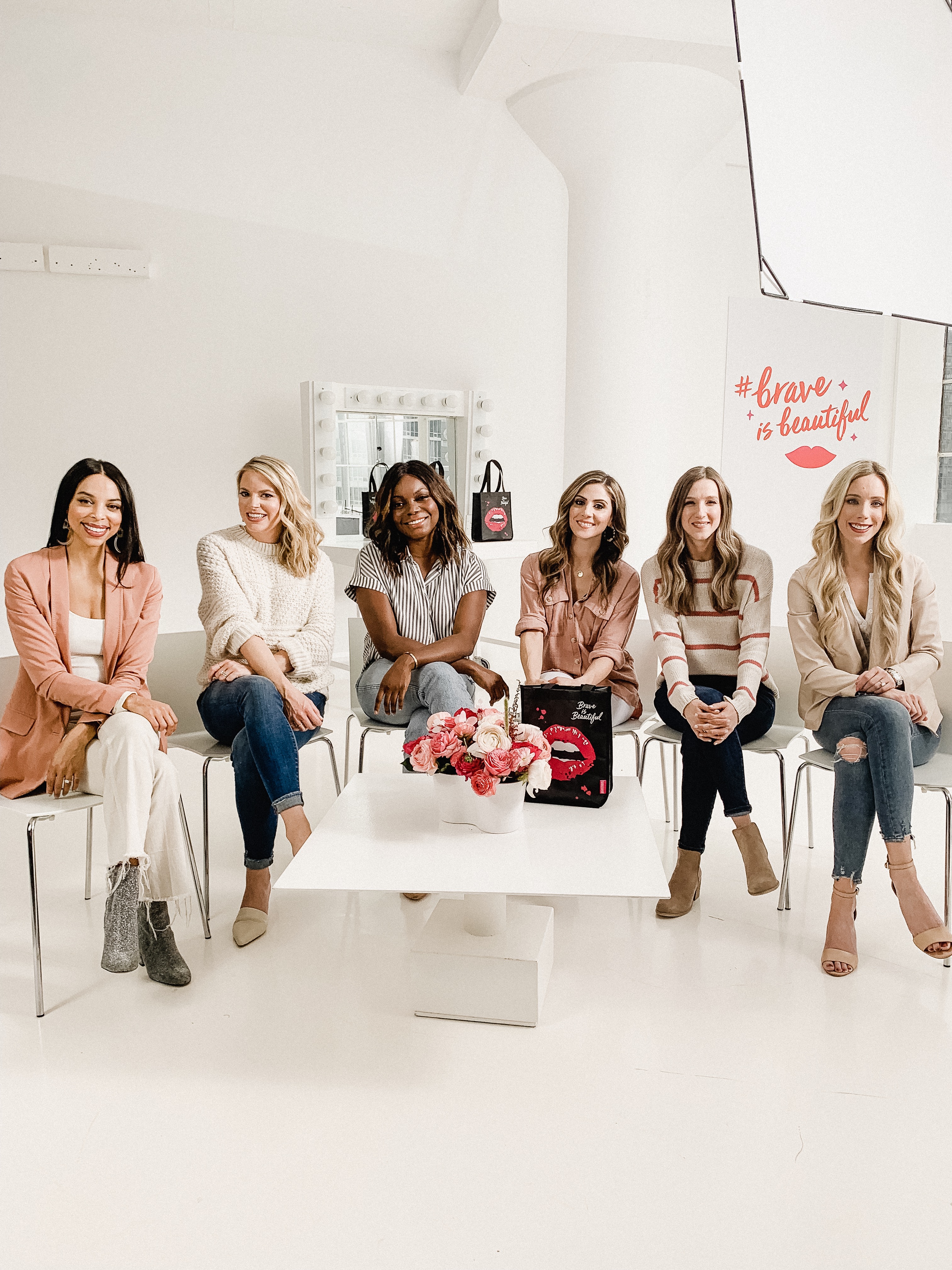 When you shop the Beauty with Benefits event for cosmetics and other items that were donated by top brands, 80% of your purchase price benefits Cancer and Careers. Cancer and Careers offers support and provides resources to brave people managing cancer and their career. Beauty with Benefits is one of my favorite QVC & HSN events for this reason!
Here are some of my favorite items included in the event, and the awesome gift with purchase you receive!
1 // Tarte Rainforest of the Sea Lighting Palette with Brush: I love how this palette offers a variety of highlighter shades, plus the most perfect brush to apply them! Sometimes I find I want a different shade based on the look I'm going for, so I like that this palette is much more cost effective than buying multiple single shades!
2 // Clinique Dramatically Different Lipstick Shaping Lip: This is the perfect nude lipstick! It's hydrating, too, which is always a bonus!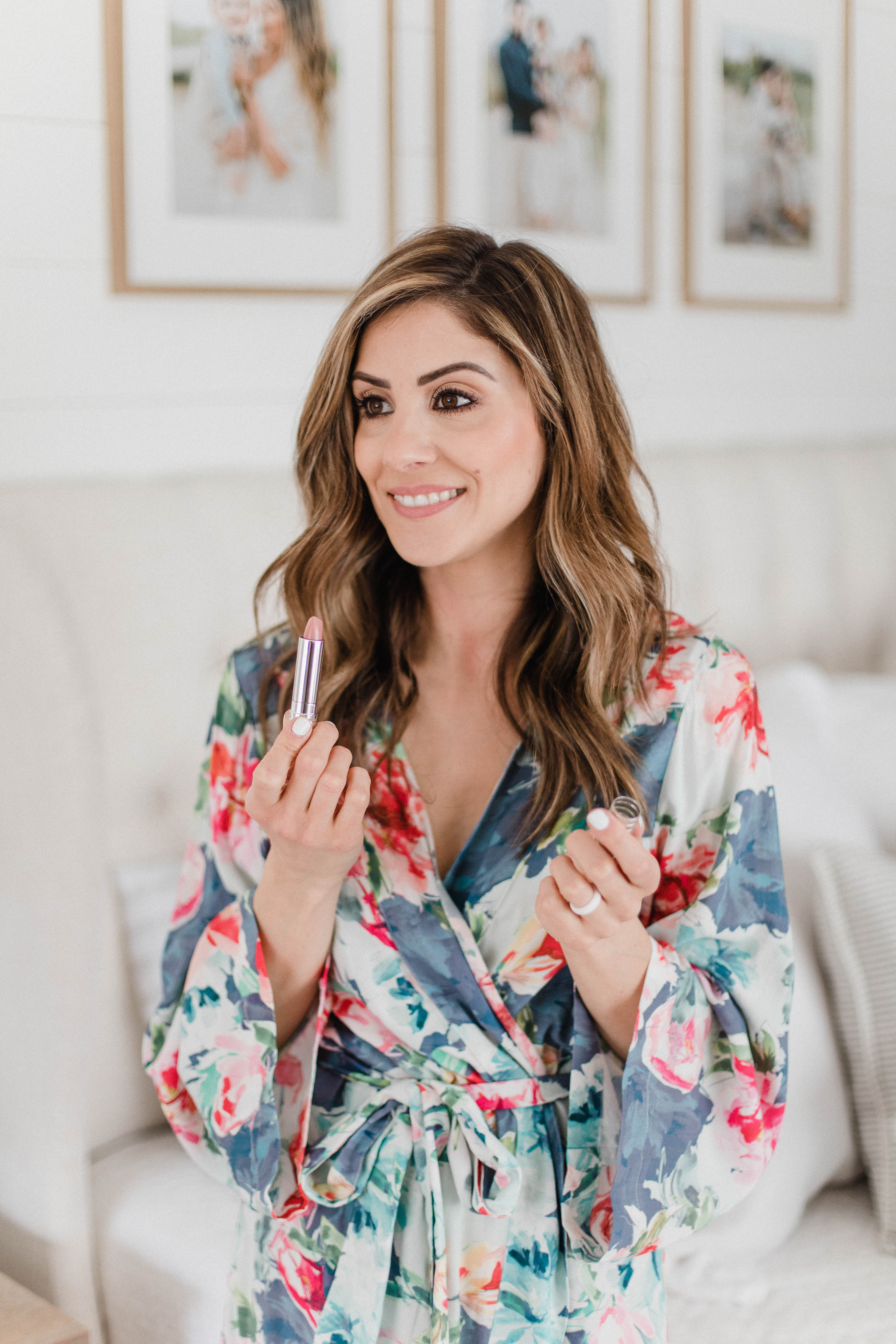 3 // beautyblender All About Face 3-piece Blender with Cleanser Set: I don't remember life before I learned of the beautyblender! This is my holy grail foundation applicator, and I swear nothing compares. This set is an amazing deal because one regular sized beautyblender is $20! For only $30, you get the regular sized blender, 2 smaller ones, AND the solid cleanser!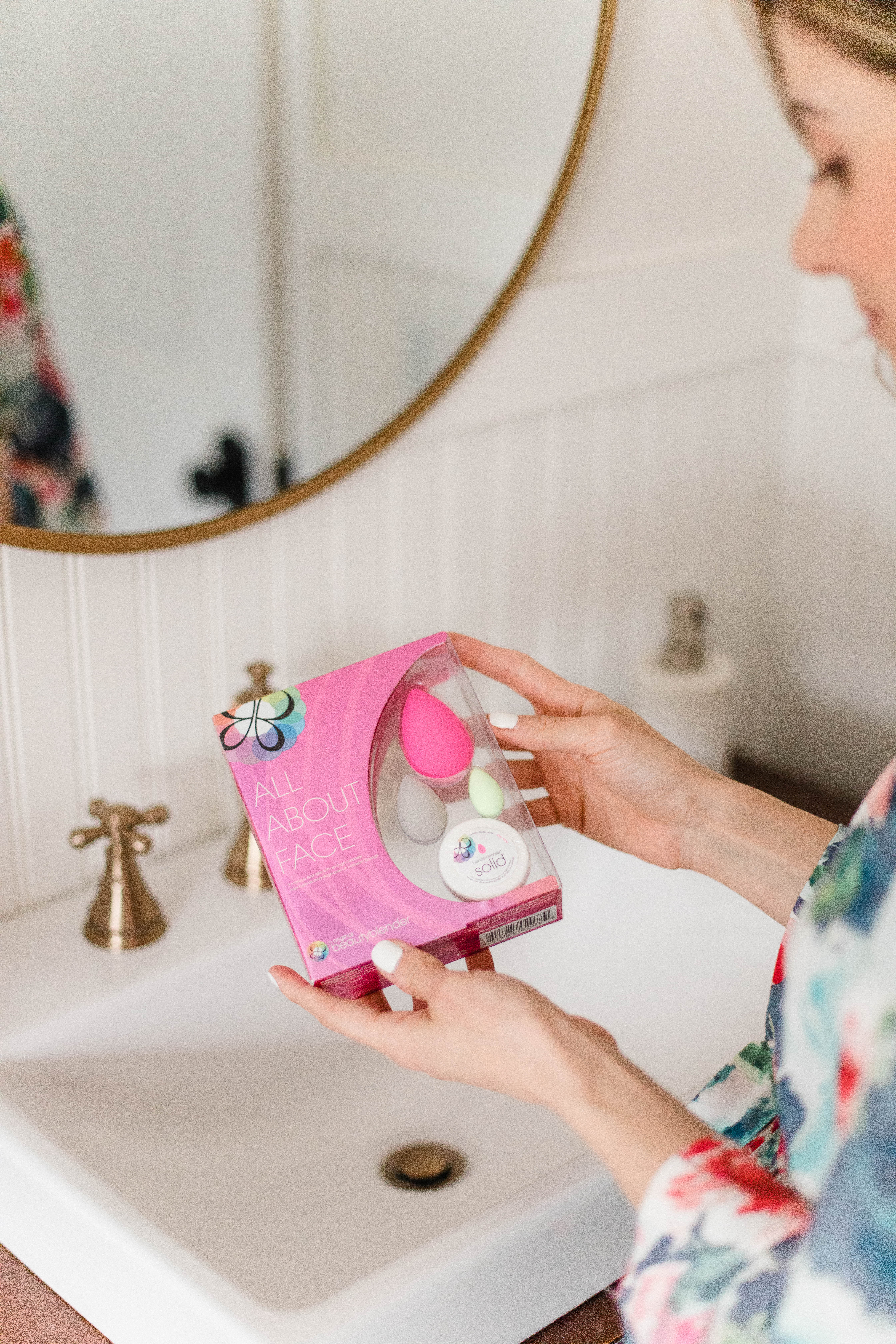 4 // BeautyBio The Pout Vanilla Mint Volumizing Lip Serum: This lip serum is new to me, but I've been loving it so far! I like that it gives my lips a slight plump appearance while keeping them moisturized. It smells delicious, too. I've been wearing it alone and layered over my favorite lipstick, too.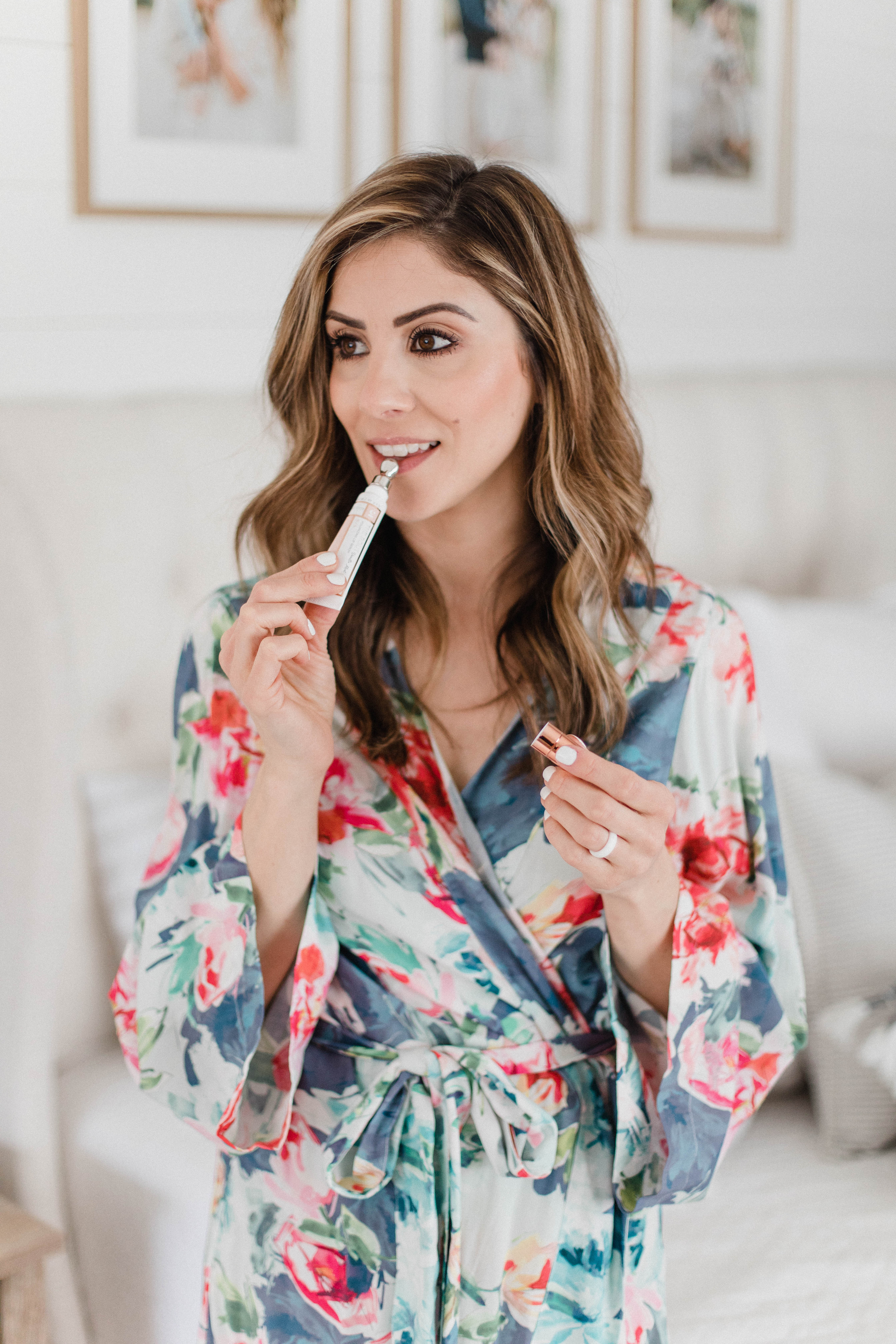 5 // Aquis Hair Turban: This is another holy grail product because it's SO life changing for your hair! It absorbs moisture from wet hair without leaving it frizzy. The turban makes it easy to throw your hair up on your head after the shower! I use one on my daughter too, and it's significantly helped her naturally curly hair be less frizzy.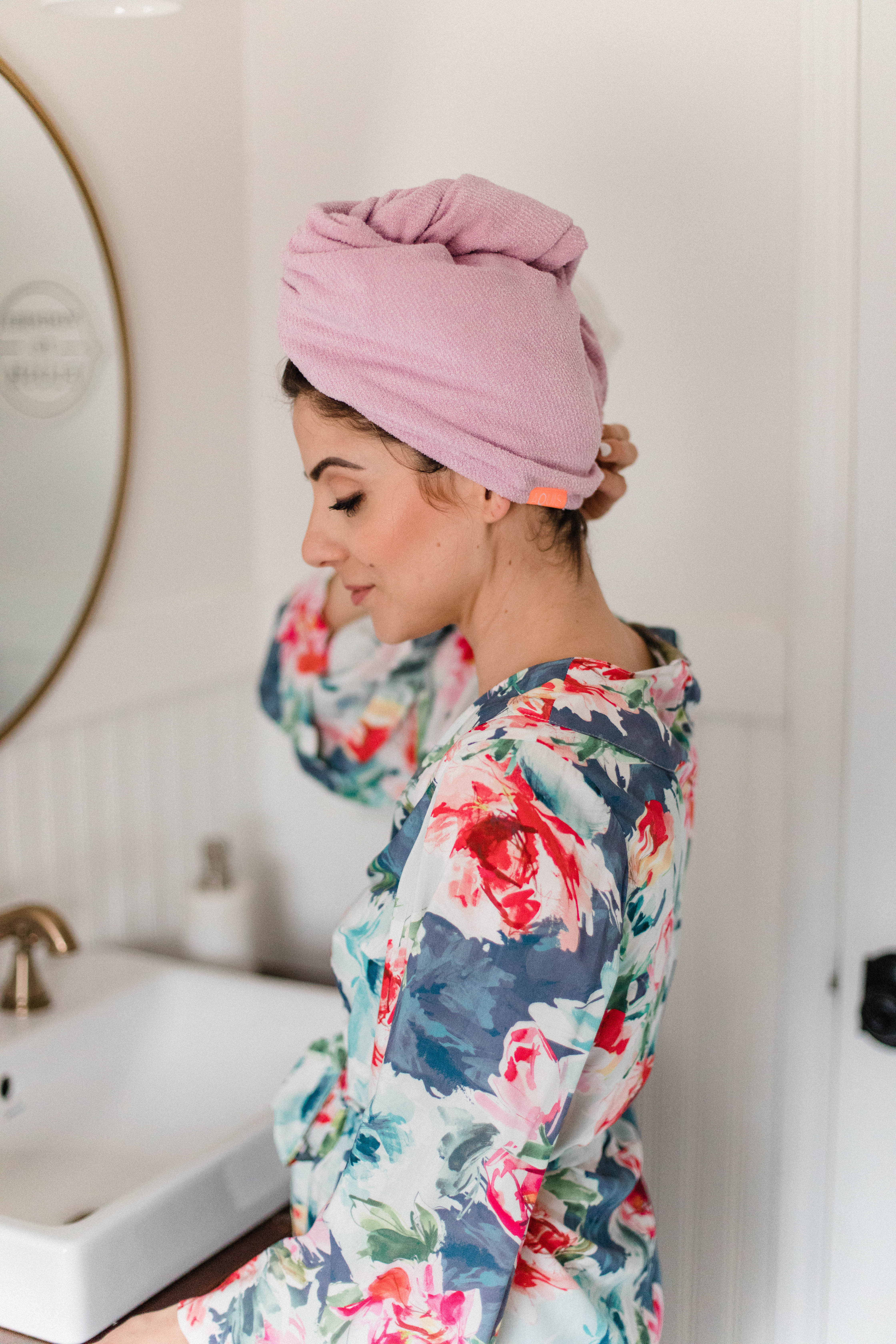 These are just a few of the products that quality for the Gift With Purchase during the Beauty with Benefits event! The Gift With Purchase features a goodie bag filled with a variety of products, some full sized! There's over a $200 value inside!
If you're looking to scoop up some beauty products for a great cause, be sure to check out QVC & HSN's Beauty with Benefits event now through April 25th! And you might even see a familiar face sharing the event! 😉

SHOP THE POST