I have been compensated by QVC for this post; all thoughts and opinions are my own!
We've made several smart home upgrades to our home this year, so I thought I would put a post together sharing a few of our favorite items! These are the Best Smart Home Devices for Your Home, all available on QVC!
We only recently purchased an Amazon Echo last year, and she's quickly made life a little easier. We definitely don't use her to the best of her ability, but we love asking Alexa to reorder things we've run out of (Nutpods are a regular over here!) and she's always playing music for us! We're always dancing around the house, so Alexa makes it easy for the music to play throughout (the Trolls soundtrack is currently on repeat!). I also like that we can set up other smart home devices to Alexa so she can control more, too! It's also on SALE for only $59.96 today on QVC! You can use the code TAKE10 for $10 off your first order if you're a new customer!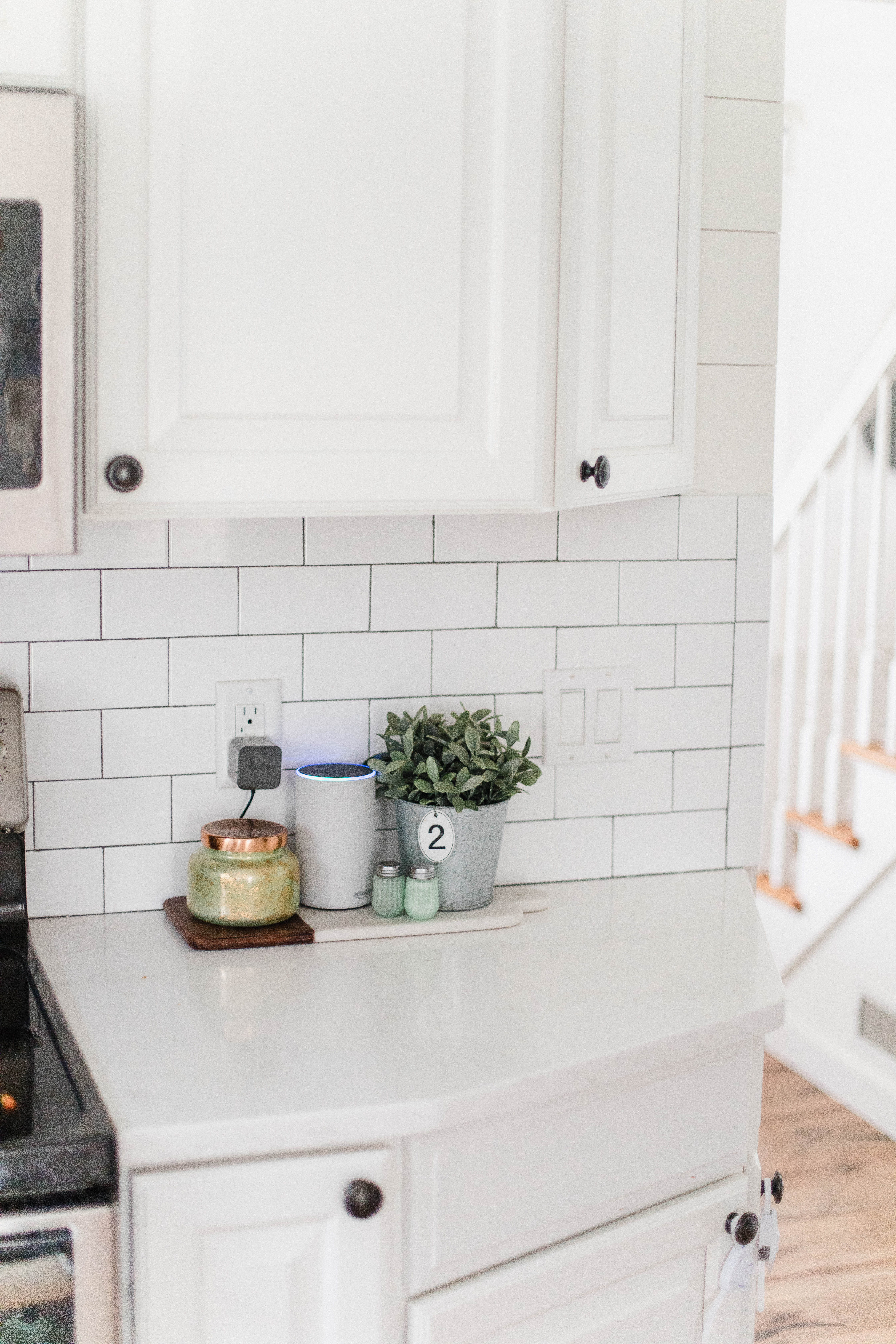 I've shared our love for our Ring Doorbell many times now, and it's still one of my favorite smart home devices we've added to our house. It gives me peace of mind to know who's at my door without having to open it, and I like that I can speak through it, too. I was able to talk to my delivery man through it while we were away on vacation regarding a package! I like that it has neighborhood alerts, too. It also doesn't need to be hardwired, which is great if you're in a rental! We also have one of the plug in chimes so we can hear it in the house (as opposed to just our phones), too.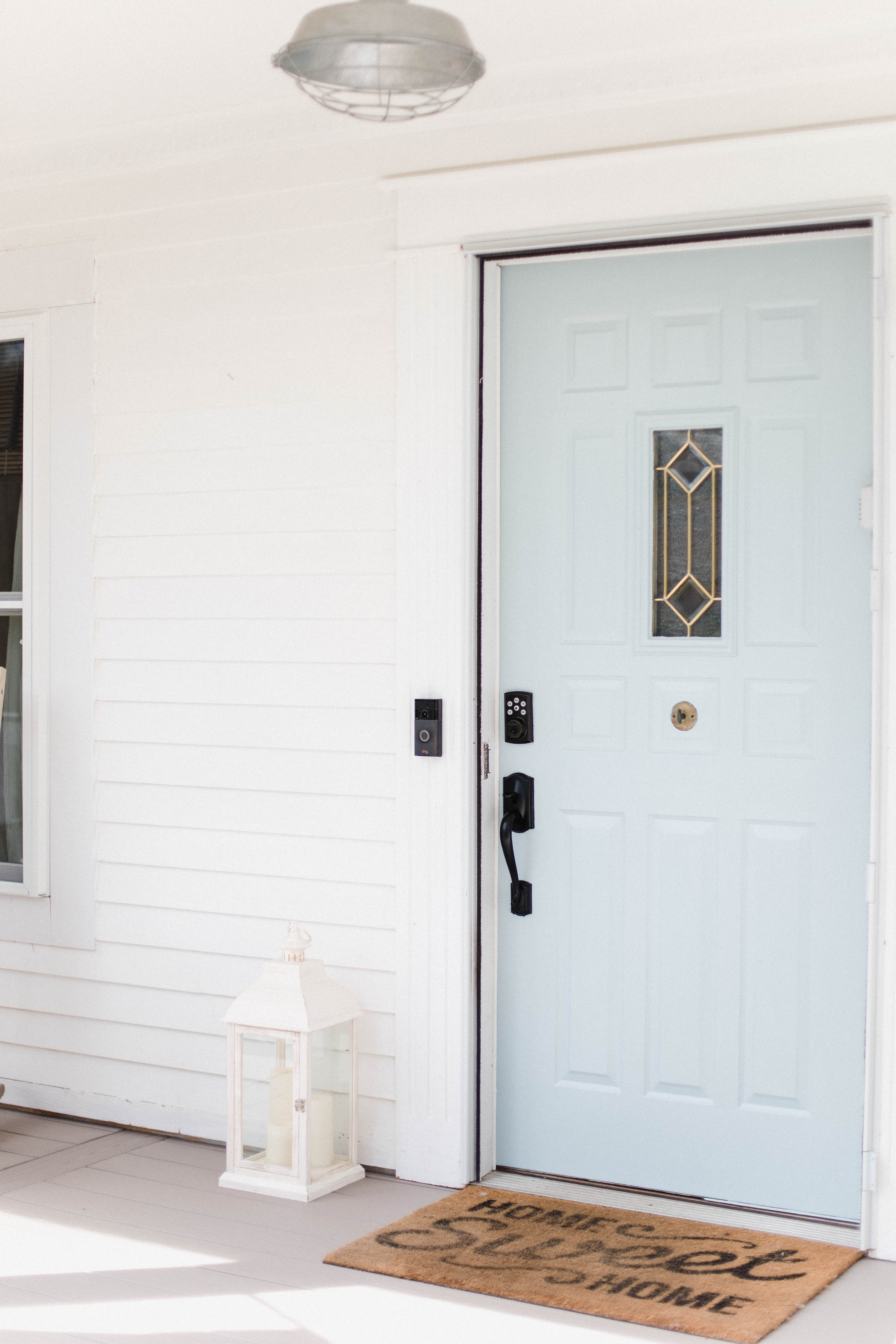 We added this onto our garage last year, and I've loved having it! It's a floodlight with a camera and connects to the Ring app. You can see my full post on it right here! I like having the video feature that saves recordings, and being able to see live video as well.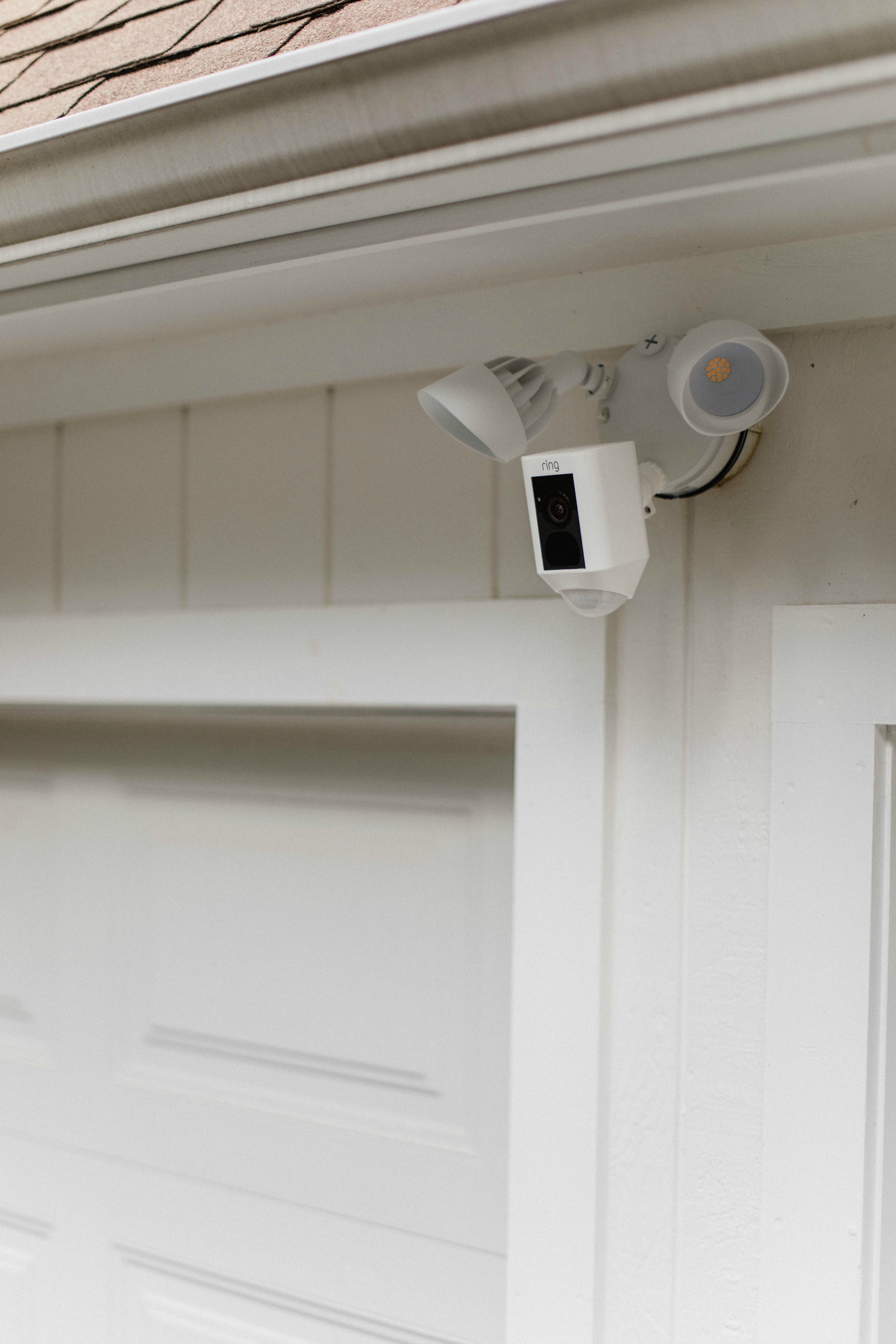 We upgraded to these smoke and carbon monoxide detectors a couple years back because we liked that they "talk" to each other. When one goes off, it makes all of them go off throughout the house. They also tell you exactly what room it detects smoke in. For instance, it will say "Heads up! There is smoke in the living room. The alarm will sound. The alarm is loud" to give a warning right before it goes off. They also alert your phone, too, which is handy if you're away! These are pricier smoke detectors, but we feel they're worth every penny.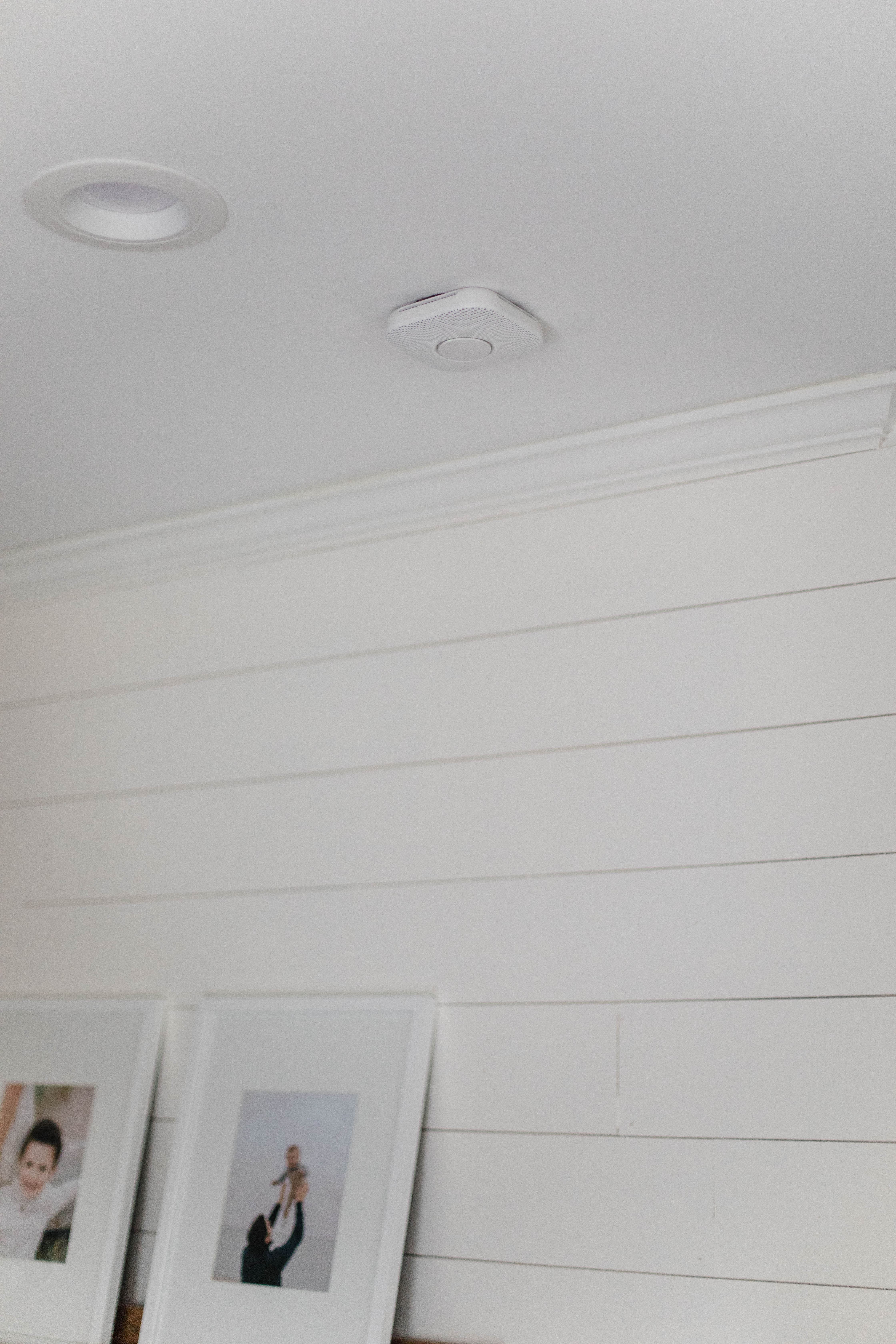 These little smart sockets are newer to me, but they're SO cool! They're Alexa enabled, so you can easily program them to control certain home items like lamps or even holiday decor (which I'm totally doing next Christmas season!). I like the idea of programming them to turn lamps on and off if you're away from home.
This handy lighting system makes it easy to control lighting from your phone (super beneficial if you're away!) We installed a bulb in our foyer light as well as a lamp in our living room, that way we can program them to turn on if we're away from home after sunset! It gives me peace of mind knowing the house isn't dark while we're gone.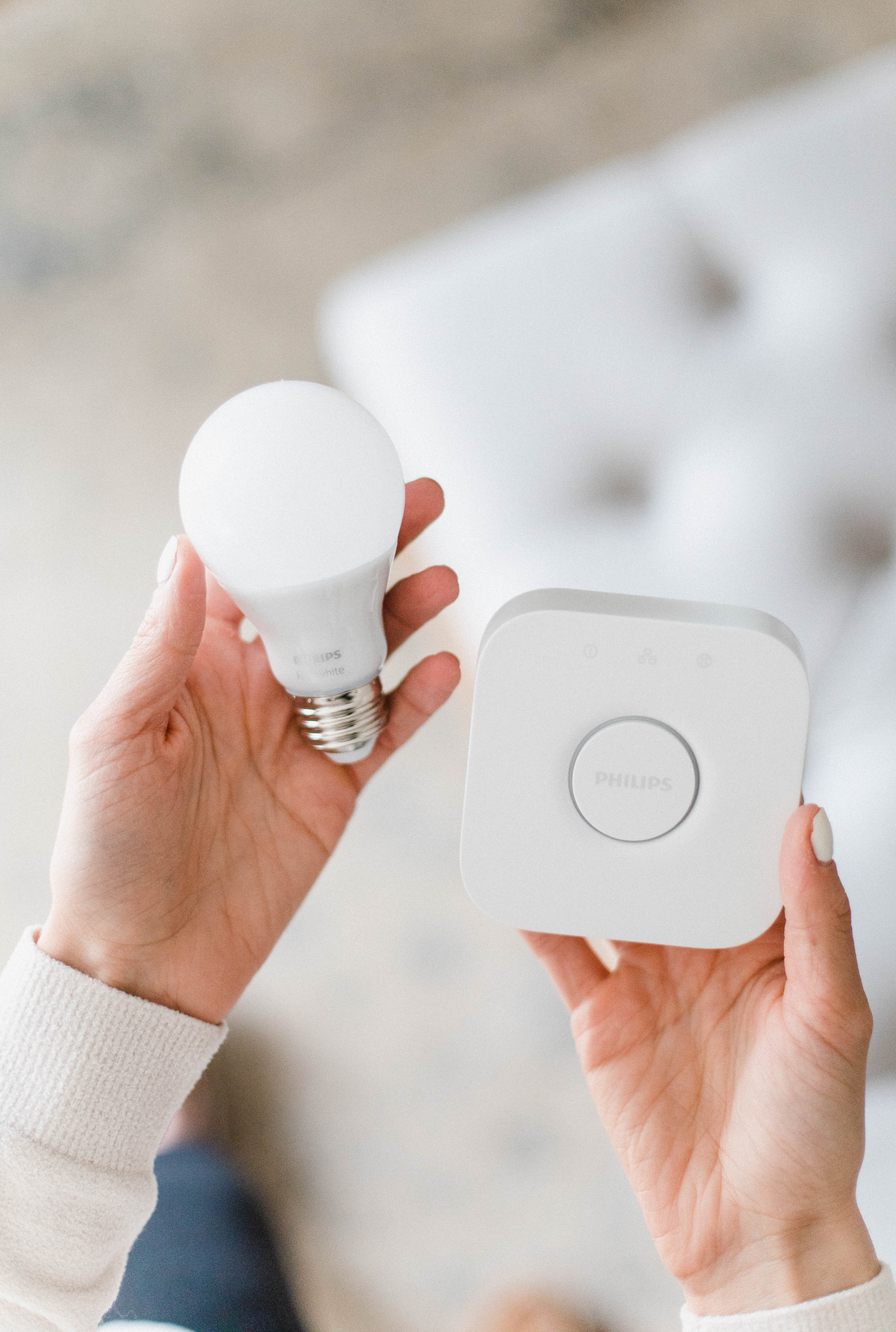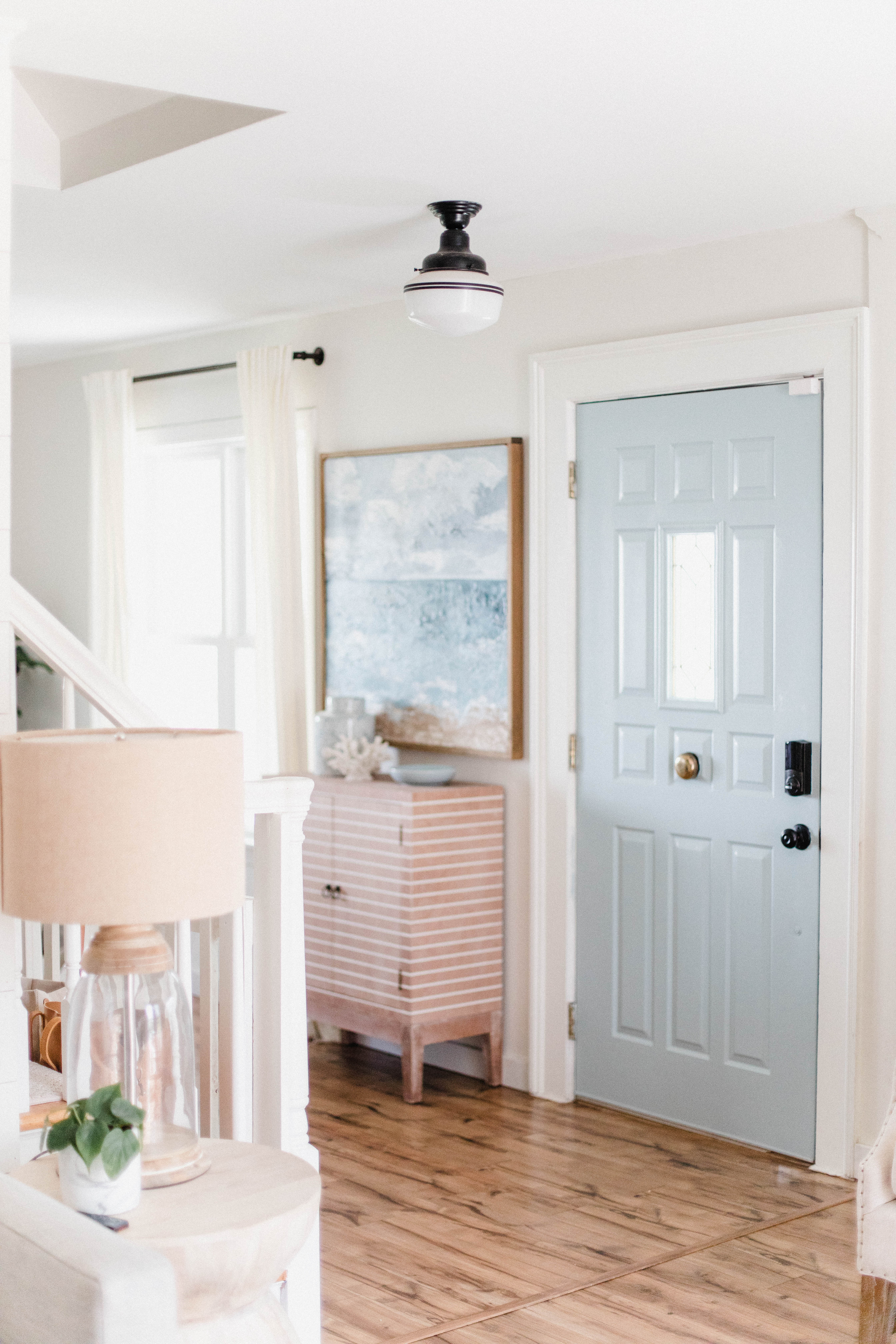 There are a variety of other smart home devices available on QVC, too! I'm linking all of our favorites below for you! You can use the code TAKE10 for $10 off your first order if you're a new customer! 🙂
SHOP THE POST