I have been compensated by QVC for today's post; all thoughts and opinions are my own.
Several months back, I took advantage of a good sale and treated myself to BeautyBio's GloPRO, an at-home microneedling regeneration tool. It's become a regular part of my skincare routine, and I truly feel I see a difference in my skin's appearance! The GloPRO is currently the TSV on QVC for $149.95 (and available on 5 Easy Pays!), so I thought I would share a little about why I love it so much today!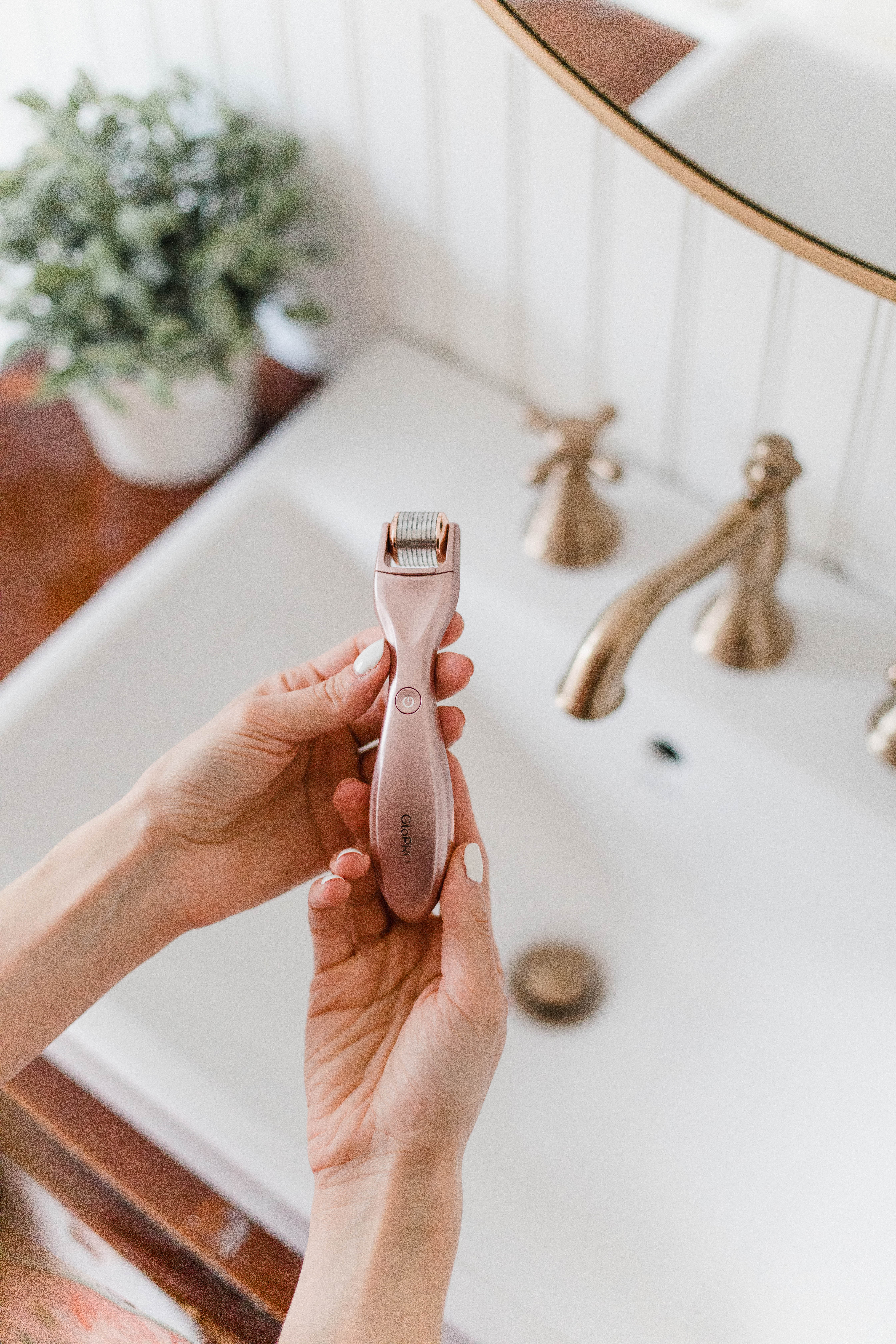 Why I love my GloPRO:
1 // It's like an at-home spa-treatment.
My time to go to the actual med spa and have microneedling performed is pretty minimal. I like that I can do this in the comfort of my own bathroom a few times a week as apart of my skincare routine. It's incredibly easy to use and takes only 60 seconds! I use it before I apply my nightly skincare routine and I feel my products absorb better!
2 // There's zero downtime.
My face is slightly red after treatment, but it goes away almost instantly. I use my GloPRO in the evening before bed and wake up with glowing skin!
3 // I see a noticeable difference my skin appearance.
The GloPRO triggers the skin's natural regeneration response, which creates new skin cells. I feel my skin looks more toned, even, and brighter since I began incorporating this into my skincare routine. I have several friends who swear by it, too!
How to use it:
I highly suggest checking out BeautyBio's video for how to use the GloPRO – it was helpful to see it in use before I used it on myself. It's SUPER simple once you understand it! You simply glide the GloPRO in horizontal, diagonal, and vertical directions on the targeted area. For example, I will start with my right cheek and go up and down horizontally, then diagonally, then vertically before switching to the other cheek. I spend about 60 second total on my entire face (roughly 15 seconds per area). The GloPRO TSV on QVC also comes with the Eye Attachment tool, too! There's a body and lip attachment you can purchase separately as well.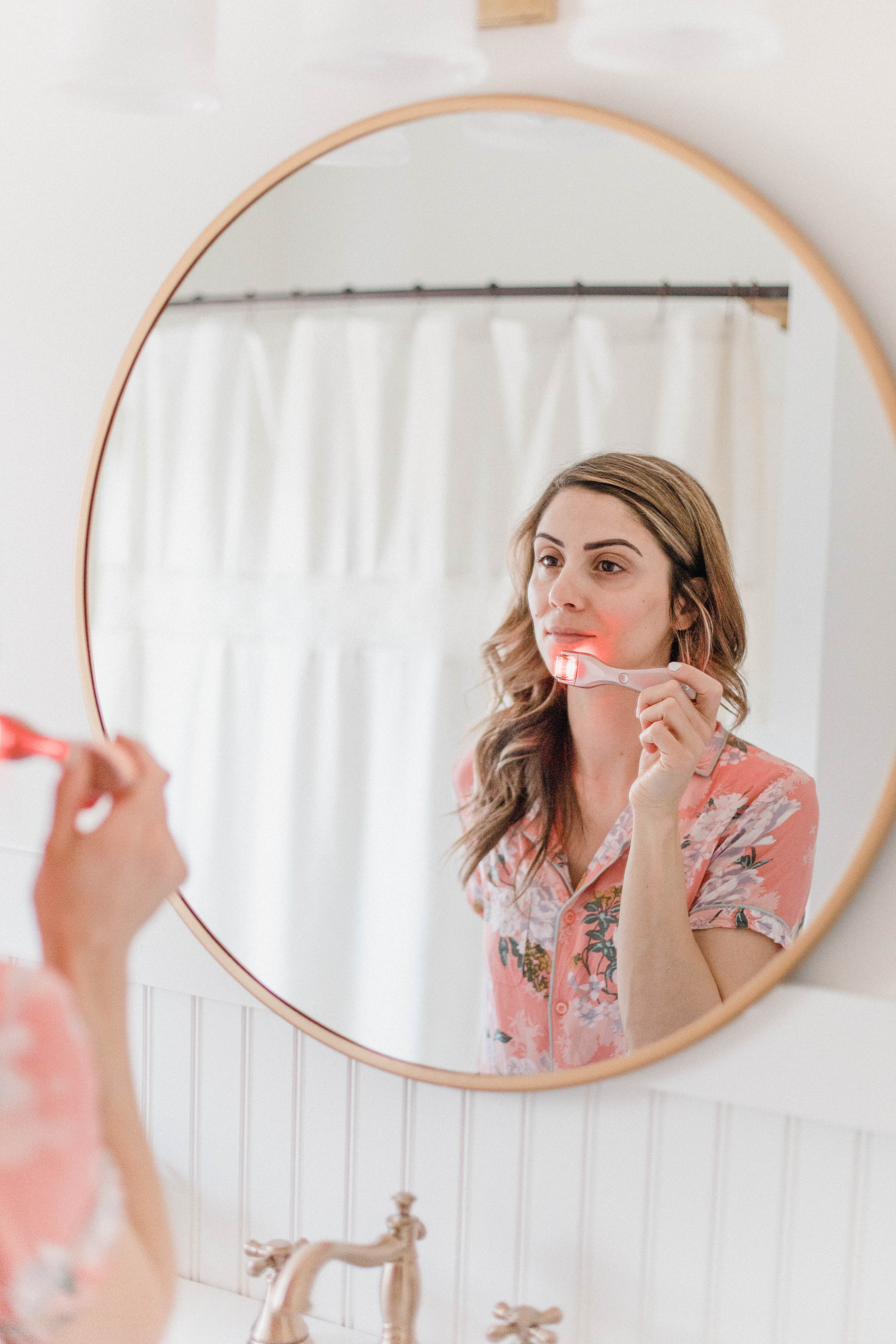 The GloPRO is definitely an investment skincare tool, but it's one that is worth investing in! I like that QVC is offering 5 Easy Pays, too. The TSV is $149.95 (the value price is $234!), and you can use the code TAKE10 for $10 off your first purchase for new customers. You can scoop it up right HERE!