I was recently introduced to a new brand of makeup that I've been loving, and I wanted to share it with you – especially if you're someone who's into a more natural makeup look! These products by Perricone MD are made for a no-makeup makeup look, which is what I love most about them. They give subtle color that's natural and great for everyday. AND they're good for your skin! I've got a coupon code for you, too, if you want to try them for yourself!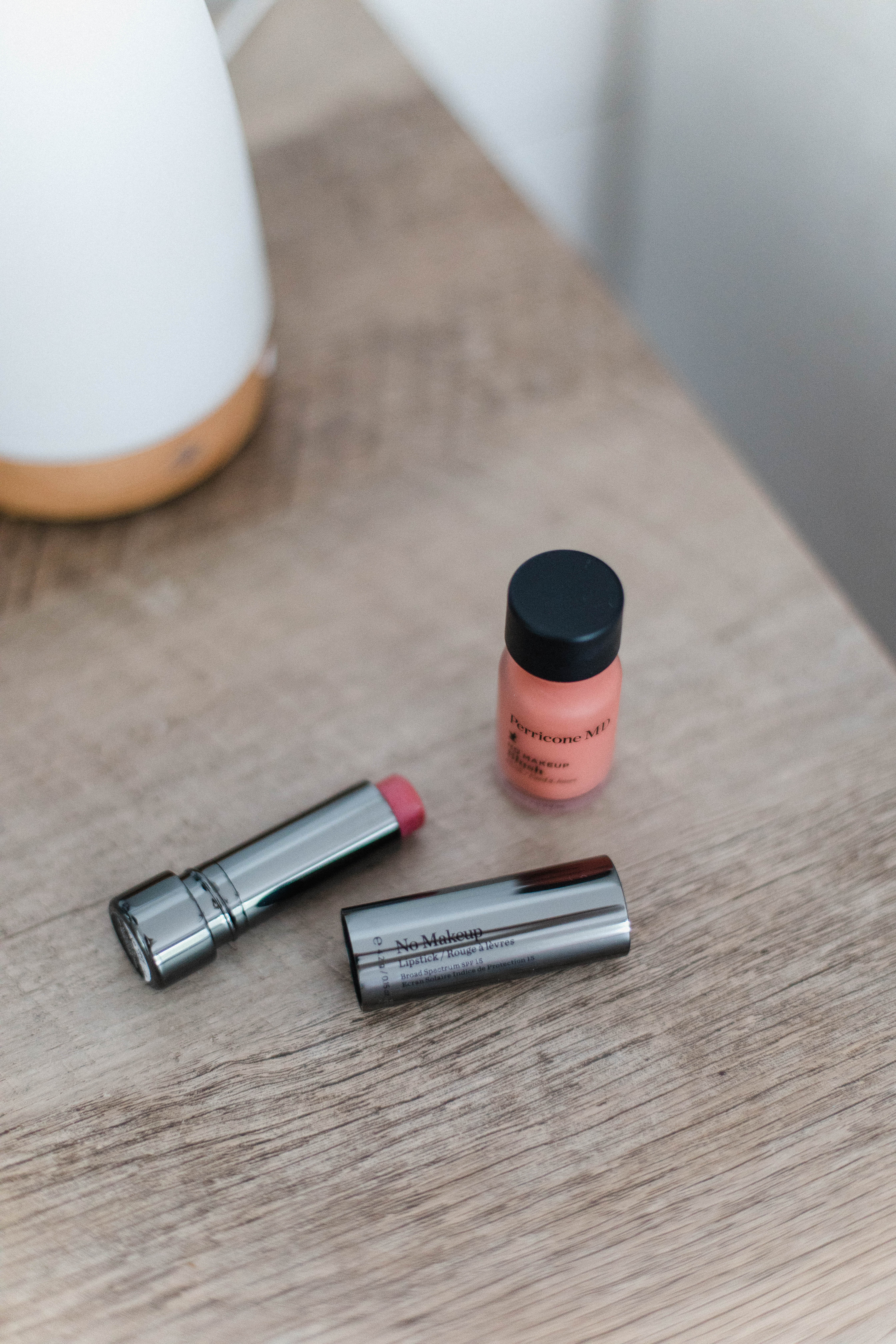 This cream blush gives the perfect, subtle rosey glow. If I'm being honest, I am not usually a fan of cream blush – I've always been a powder girl! But I loved how lightweight this felt and how easily it applied with a beauty blender. I simply dab some onto my hand, and then use a beauty blender to apply it to my cheeks. The result is a natural, slightly flushed look. This blush is great for those days you want a little color to your cheeks! It also contains skin-improving ingredients like Vitamin C Ester, which improves dullness and discoloration over time!

I've shared a few favorite natural-looking lipsticks before and this one is quickly making it's way to the top of my list. I don't wear lipstick that often; I prefer a gloss or tinted balm because I like my lips feeling hydrated. This lipstick is super light in color, and is actually a solid to serum formula = it leaves your lips slightly tinted and feeling silky smooth. It's very similar to another product I love, and in the most perfect rosy shade. The color is VERY subtle, so if you're looking for a bright lipstick this is not it. But if you want a "your lips but better" color that enhances your natural lip tone and leaves them looking moisturized, then this product is it! I've been loving how natural it looks! It also has SPF 15 which is an added bonus!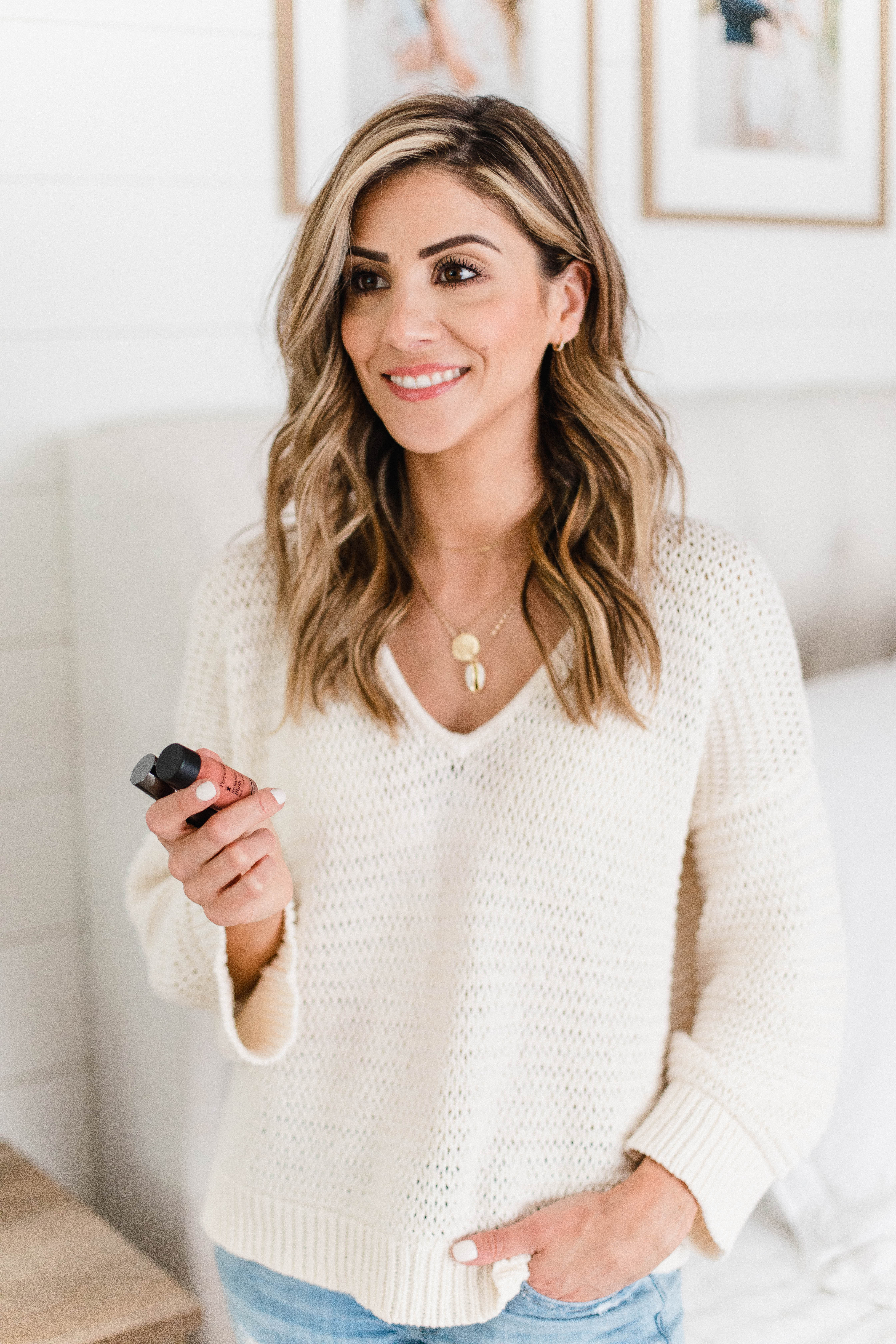 Perricone MD and Ulta were kind enough to offer you a coupon code if you want to try any of the Perricone MD products for yourself! You can get $15 off a $60+ Perricone MD purchase with the code RSPERRICONE2. The code is valid 5/27-6/30!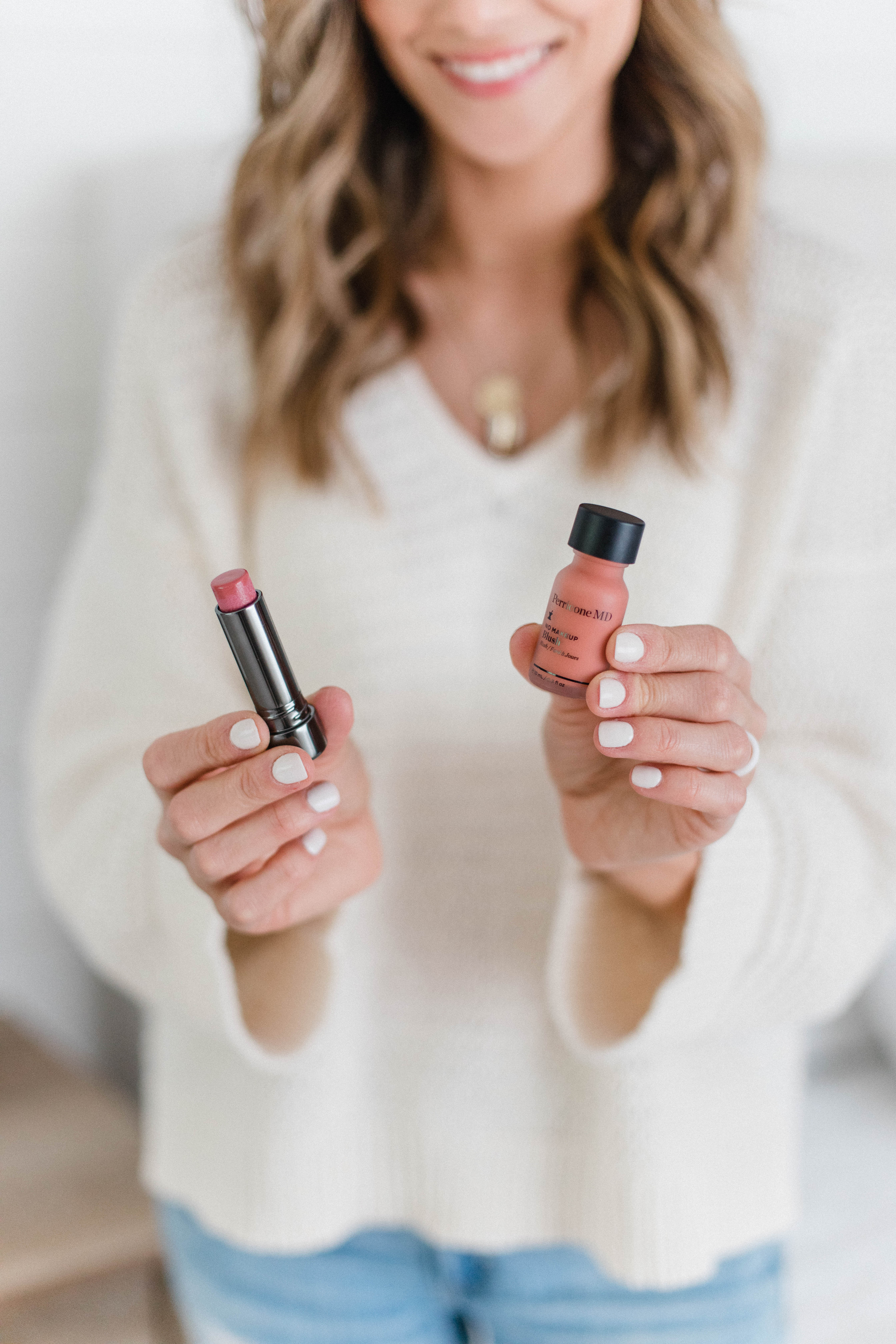 Thank you to Ulta and Perricone MD for partnering with me on today's post!