I am been compensated by QVC for today's post; all thoughts and opinions are always my own!
I've mentioned my love for Sunday Riley products several times on my Instagram stories, and wanted to leave them here for your reference as well! I was introduced to this brand about a year ago and have loved every product I've tried so far. The line is now available on QVC (woo!), so I'm rounding up my faves if you're looking to try any!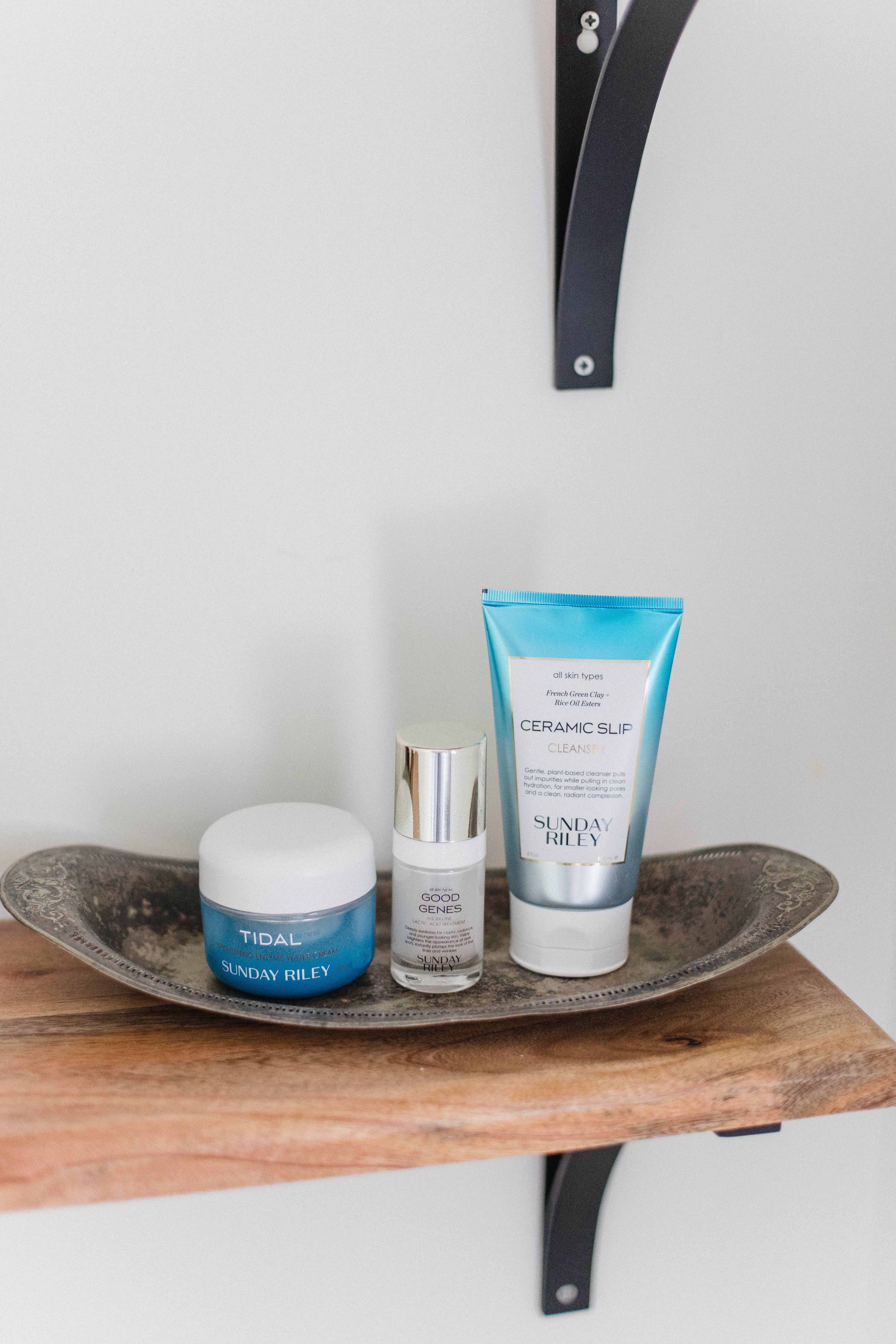 This cleanser has quickly become a favorite of mine! It's gentle on the skin, and my skin feels so soft after I use it! I feel like it gives a deep clean without being too harsh, and it doesn't strip the skin of natural oils. I also LOVE it combined with Good Genes for Sunday Riley's Flash Fix at home facial treatment, which I use when I want a quick refresh!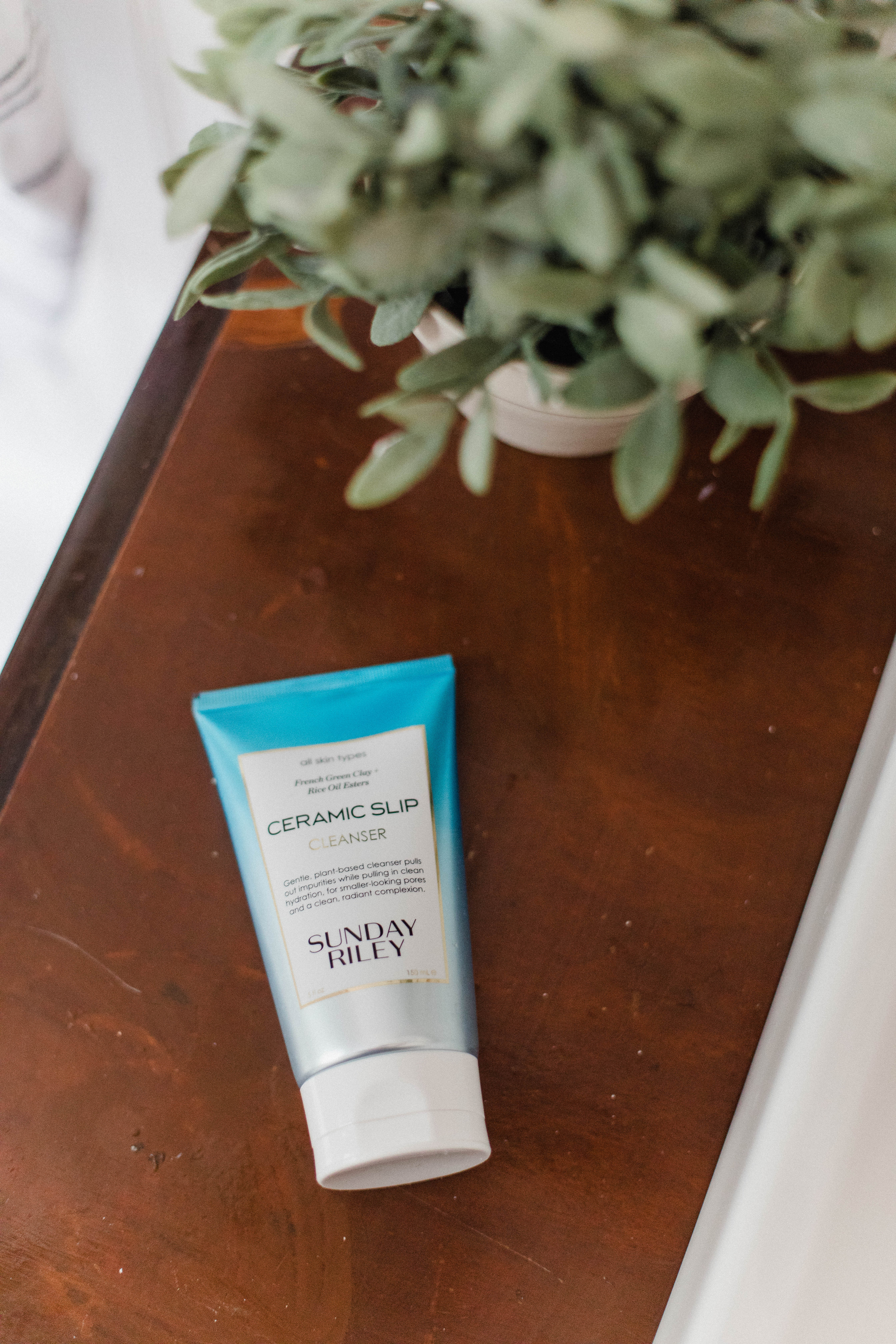 This is my everyday moisturizer, and I'm so hooked on it! It leaves my skin hydrated and plump without feeling greasy – almost like I've drank a ton of water! A little goes a very long way with this, so it lasts me quite some time!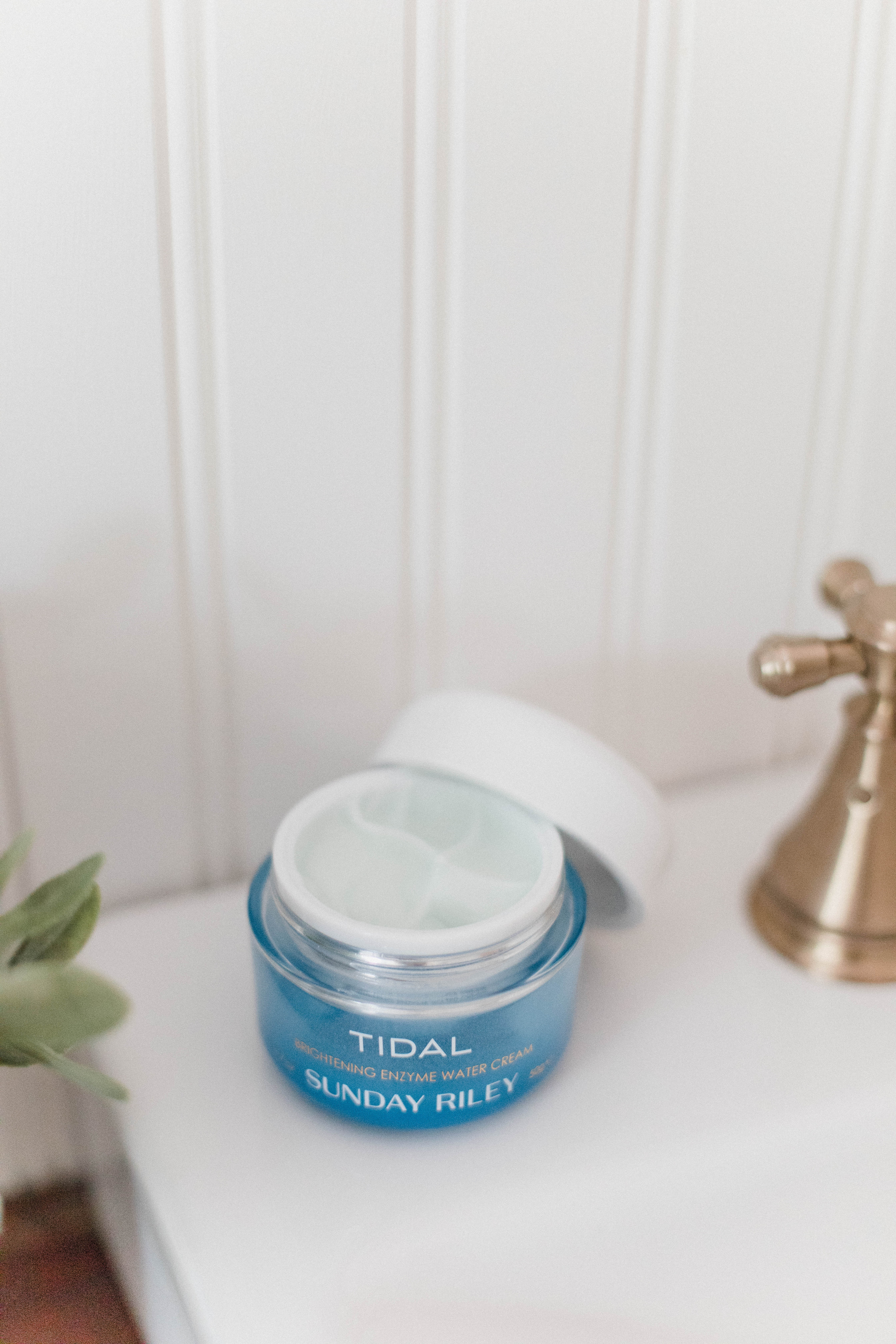 (I ran out of mine, hence why I don't have it photographed – a new one is on it's way to me!) This is one of my favorite vitamin C serums because it DOESN'T have the smell some of my other vitamin C serums have. It's a cream serum and leaves a hydrated finish. When this is in my skincare routine, I apply it in the morning. I feel my skin looks less dull and brighter when I use it!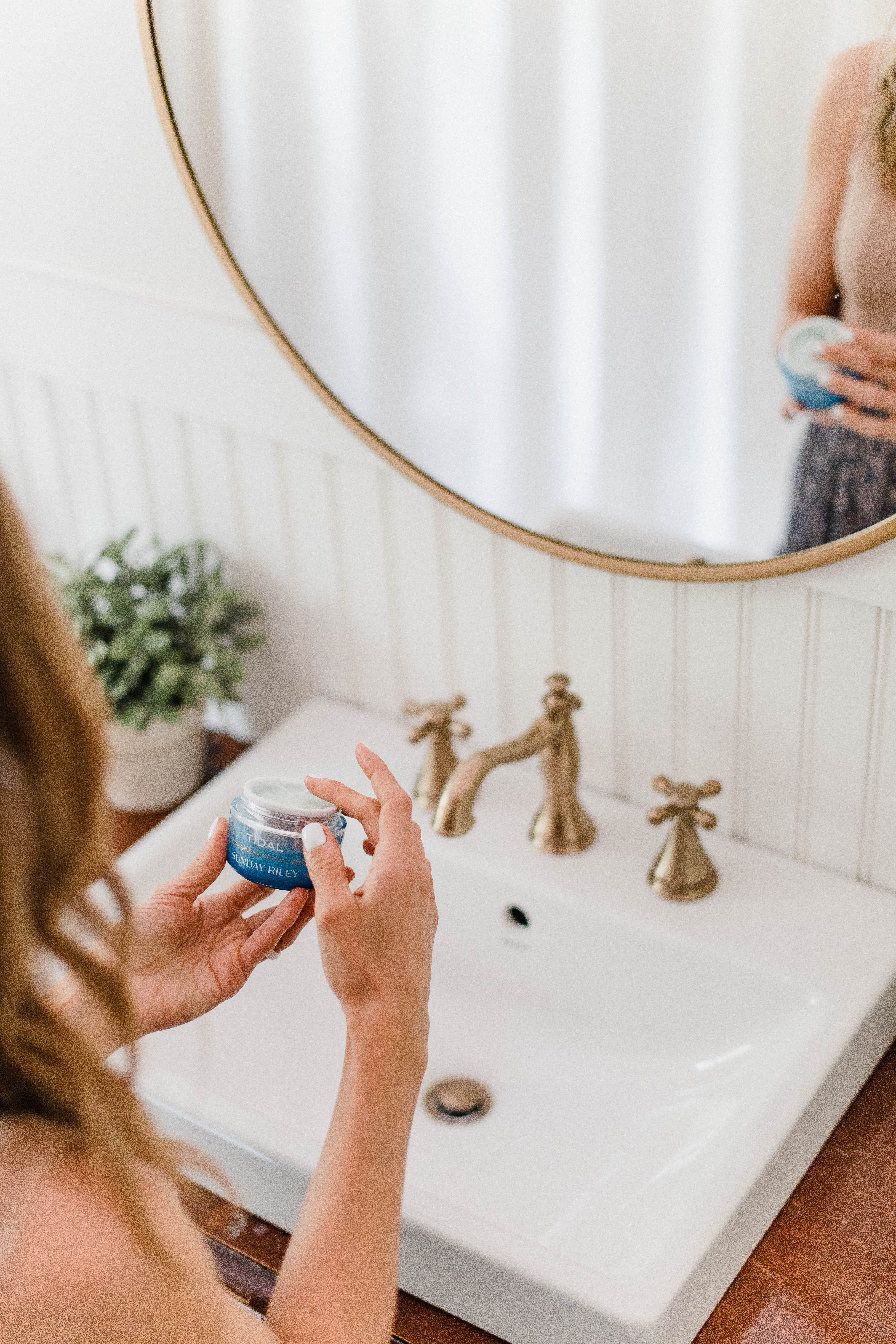 This serum is amazing for combating pores, dark spots, fine lines, and wrinkles! My skin feels exfoliated, has less dark spots, and appears more youthful when I incorporate this into my routine. It also helps plump fine lines and wrinkles. I apply it in the evening after I cleanse and tone and wake up with smooth and brighter looking skin! Mix one pump of it with a small amount of the Ceramic Slip Cleanser for a quick face refresh (Sunday Riley's iconic "Flash Fix!"). It's on sale today ONLY on QVC.com and is on sale for only $79!!!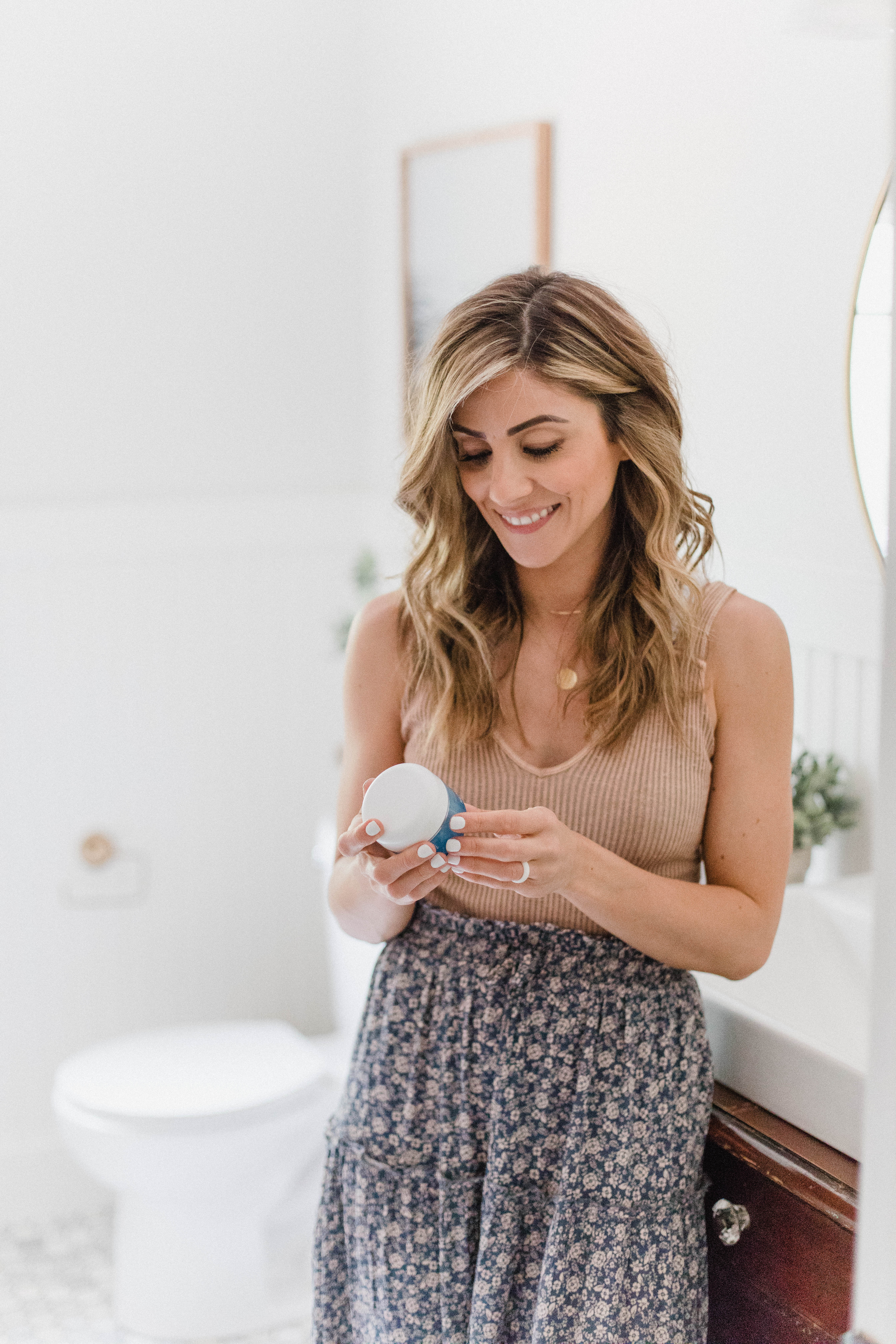 There are several other Sunday Riley products I plan on trying out soon since I've seen such good results with the ones I've used thus far. I'd love to hear if you have any favorite Sunday Riley products below! You can now scoop them up on QVC (yay for Easy Pay!)!!