I have been compensated by QVC for today's post; all thoughts and opinions are as always my own.
I used to use self tanner quite some time ago, but stopped for a period of time (for reasons I can't remember, if there are even any! Likely just laziness). I decided to try it again this year, and I've been pleasantly surprised with some of the new products on the market! Self tanning requires some self care, however, so today I'm sharing my Tips for Applying Self Tanner with you!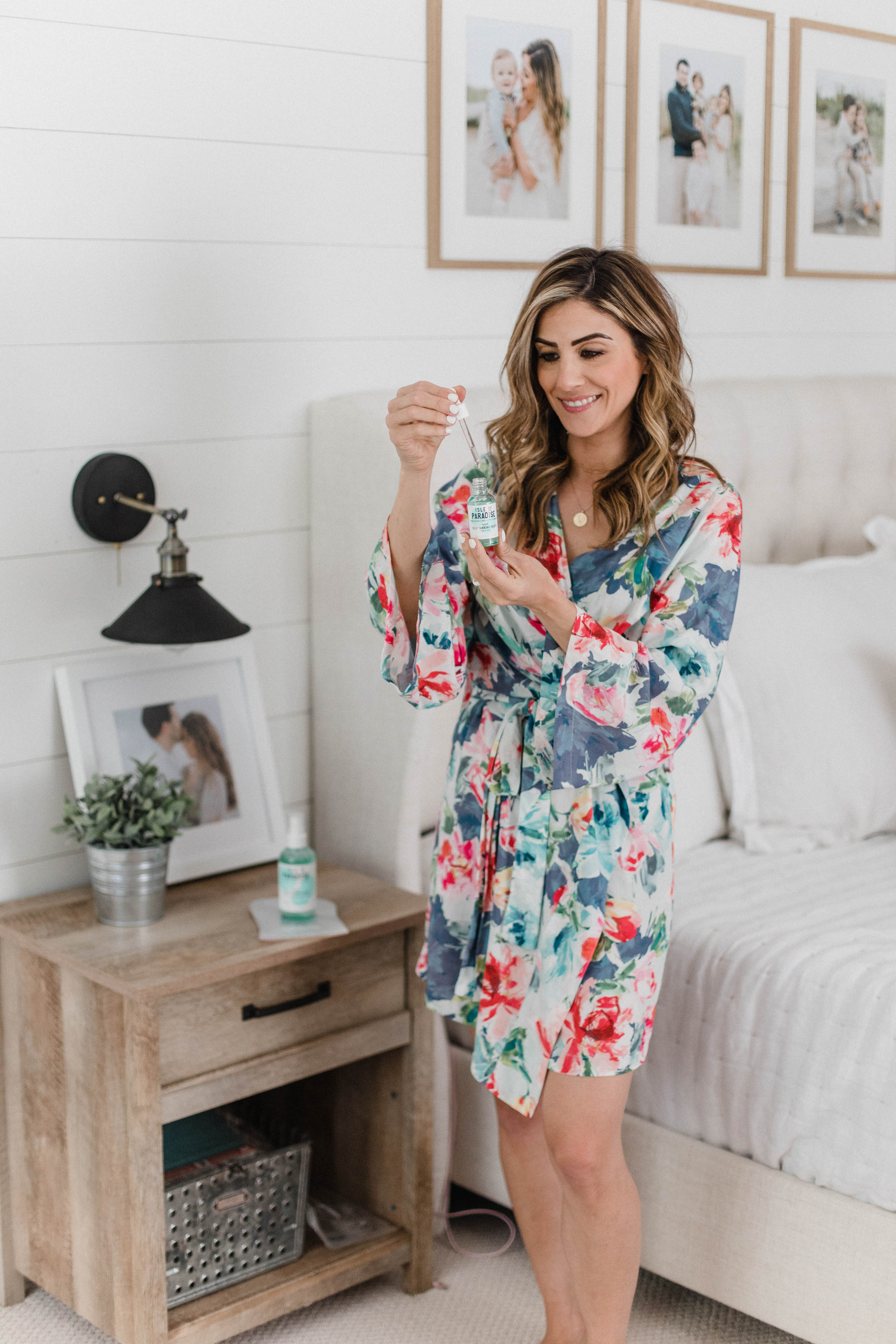 1 // Exfoliate.
This is a step that CANNOT be skipped. Read it again. Can. Not. It's so important for a good tan application! Whether you're getting a spray tan or using tanning products at home, this should be your very first step. I like to exfoliate up to 24 hours before hand to ensure all the dead skin is off my body and face. I was recently introduce to dry brushing which has been an incredible way to exfoliate (plus I like how it feels!). I brush towards the center of my body up to 10 times. If dry brushing isn't for you, get a good body scrub and face exfoliant (I would suggest something more gentle for your face! Body scrubs can be harsh). If you have sensitive skin, test a small area first. Exfoliation will make your tanning products go on smoothly!
2 // Moisturize.
Before I apply self tanner, I moisturize the areas that are always a little tricky with tanning – my hands, my elbows, wrists, knees, and ankles. This will help the tanner apply better to these areas that generally have rougher, dryer skin. I use a lightweight lotion instead of something too thick. For my face, I just apply my regular moisturizer.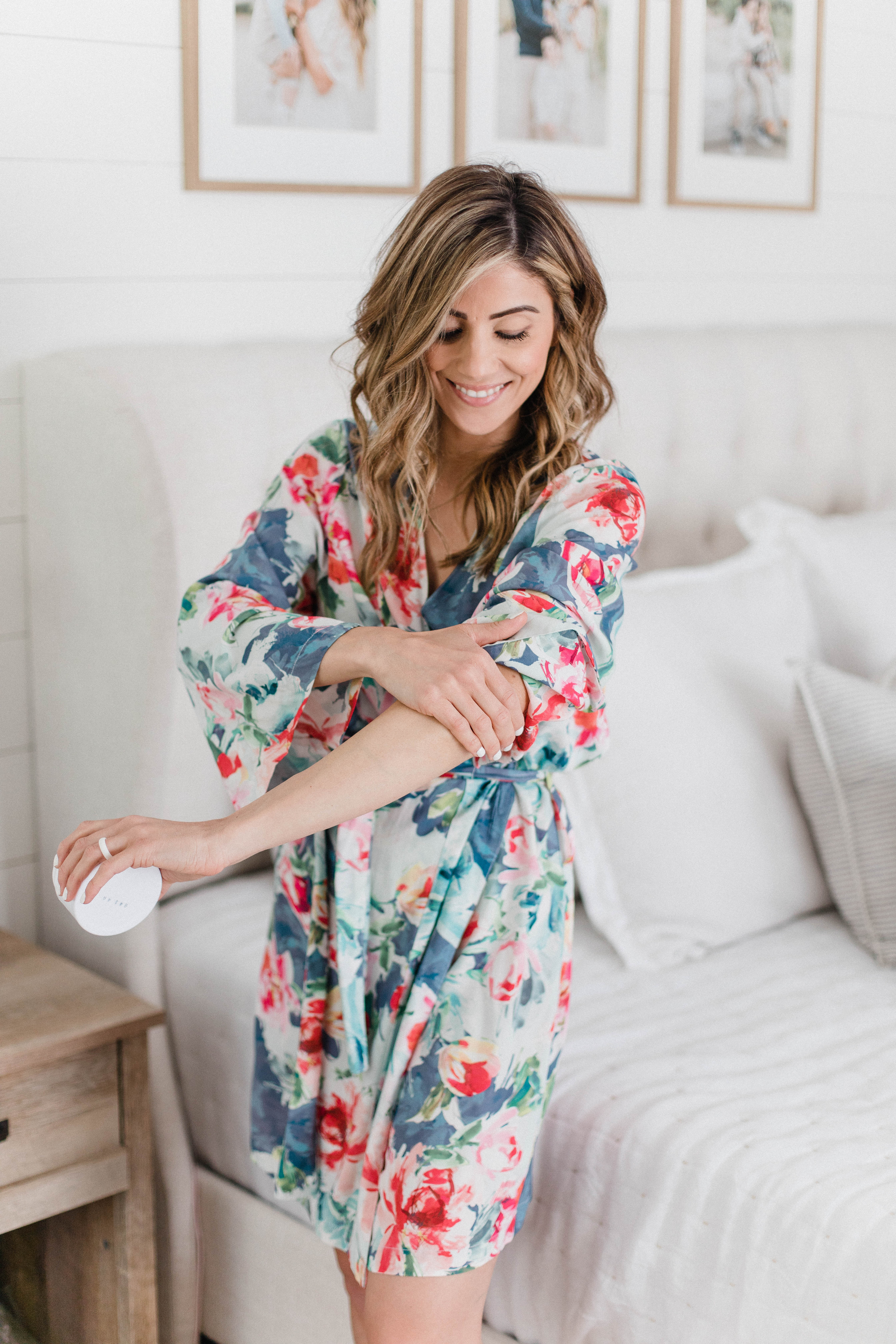 3 // Use a tanning mitt when applicable
Depending on the product you're applying, and where you're applying it, a tanning mitt might be useful. It helps the product apply smoothly and evenly, plus it protects your hands from becoming overly tanned.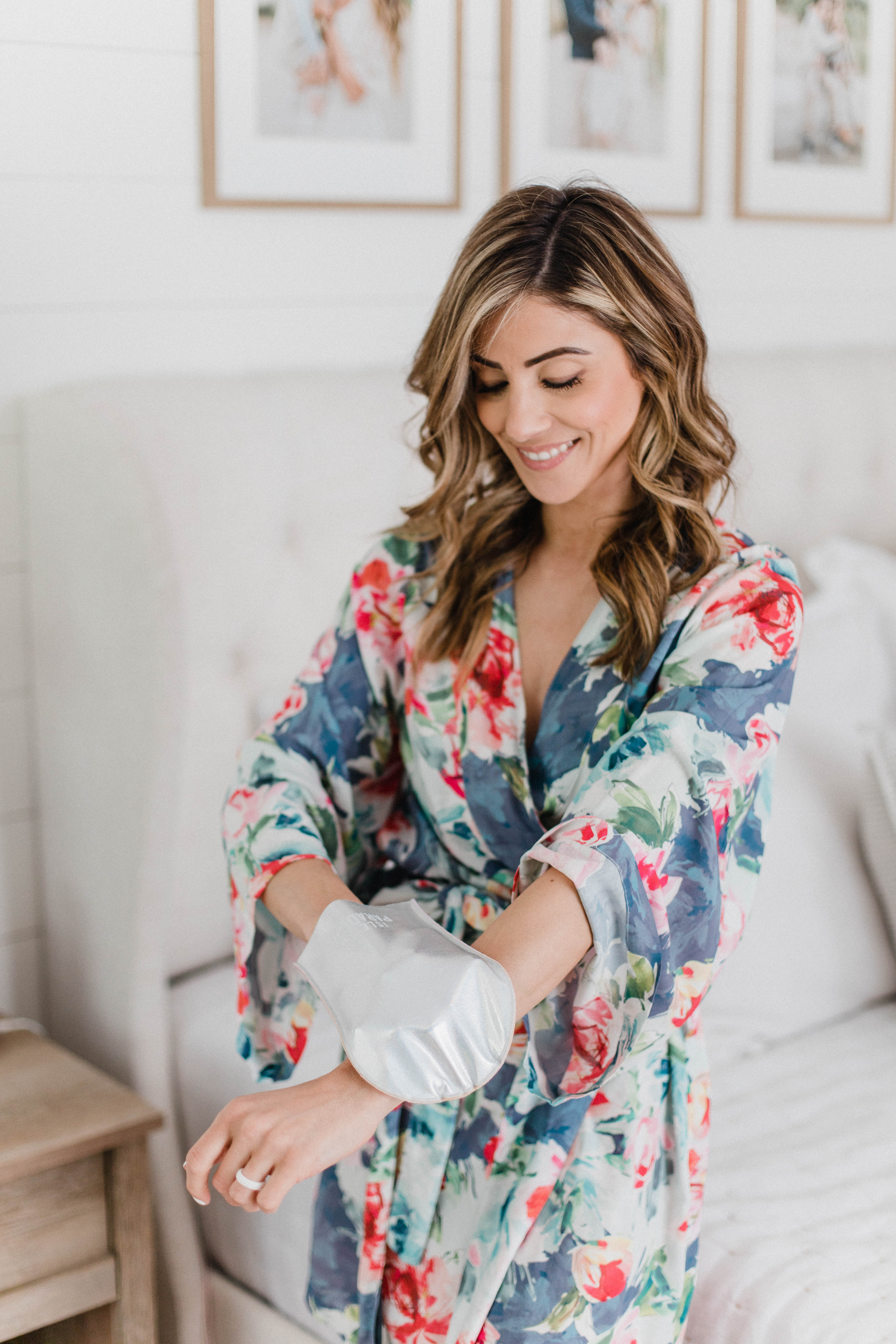 4 // Work on one section of your body at a time.
Work on one arm, one leg, just your face, etc at one time to ensure you get the best quality tan. Make sure every spot is covered, and wash your hands after!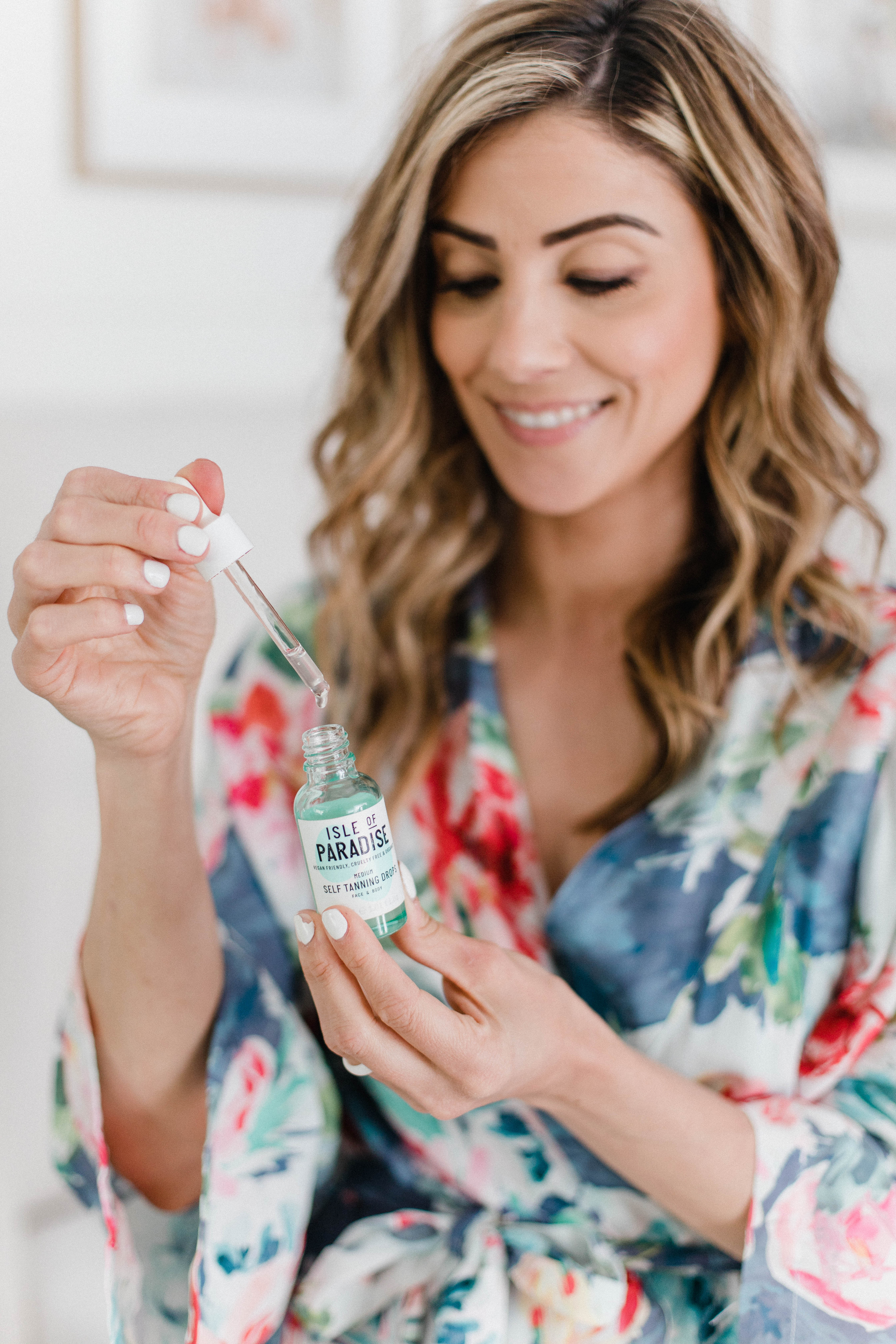 5 // Let the self tanner dry.
Let yourself dry out a bit before getting dressed after self tanning! It needs a little time to settle into your skin which helps avoid streaks. I'll let it air dry for a bit, and then wear a super soft loose fitting bathrobe if I applied in the morning, or loose pajamas if I applied at night.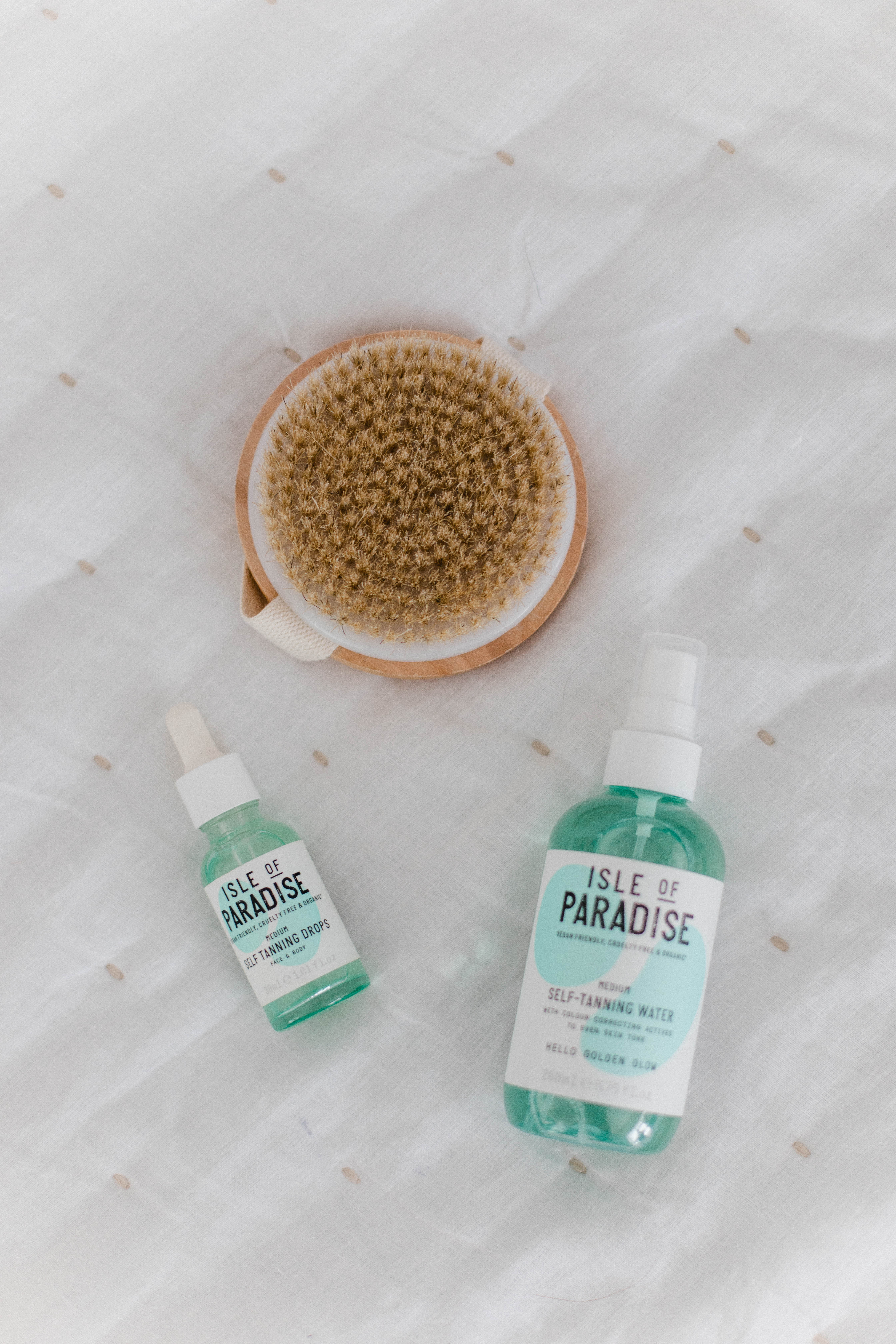 My favorite tanning drops for my face are currently apart of an awesome deal on QVC! You can get the Isle of Paradise Self Tanning Drops and Water Set with Mitt for only $34.50! These are the drops I use on my face every few days. I add a couple of drops to my moisturizer, and then give me the perfect glow! A little goes a VERY long way, too, so you will have this bottle for quite some time! I use Medium for my olive-toned skin! This deal is for a limited time, so scoop it up while you can!
SHOP THE POST