I have been compensated by QVC for this post, but all thoughts, designs, and opinions are my own!
I have been busting at the seams waiting to share this news with you and I can't believe it's finally here! I've collaborated with QVC to create and curate my very own TILI beauty box just for YOU!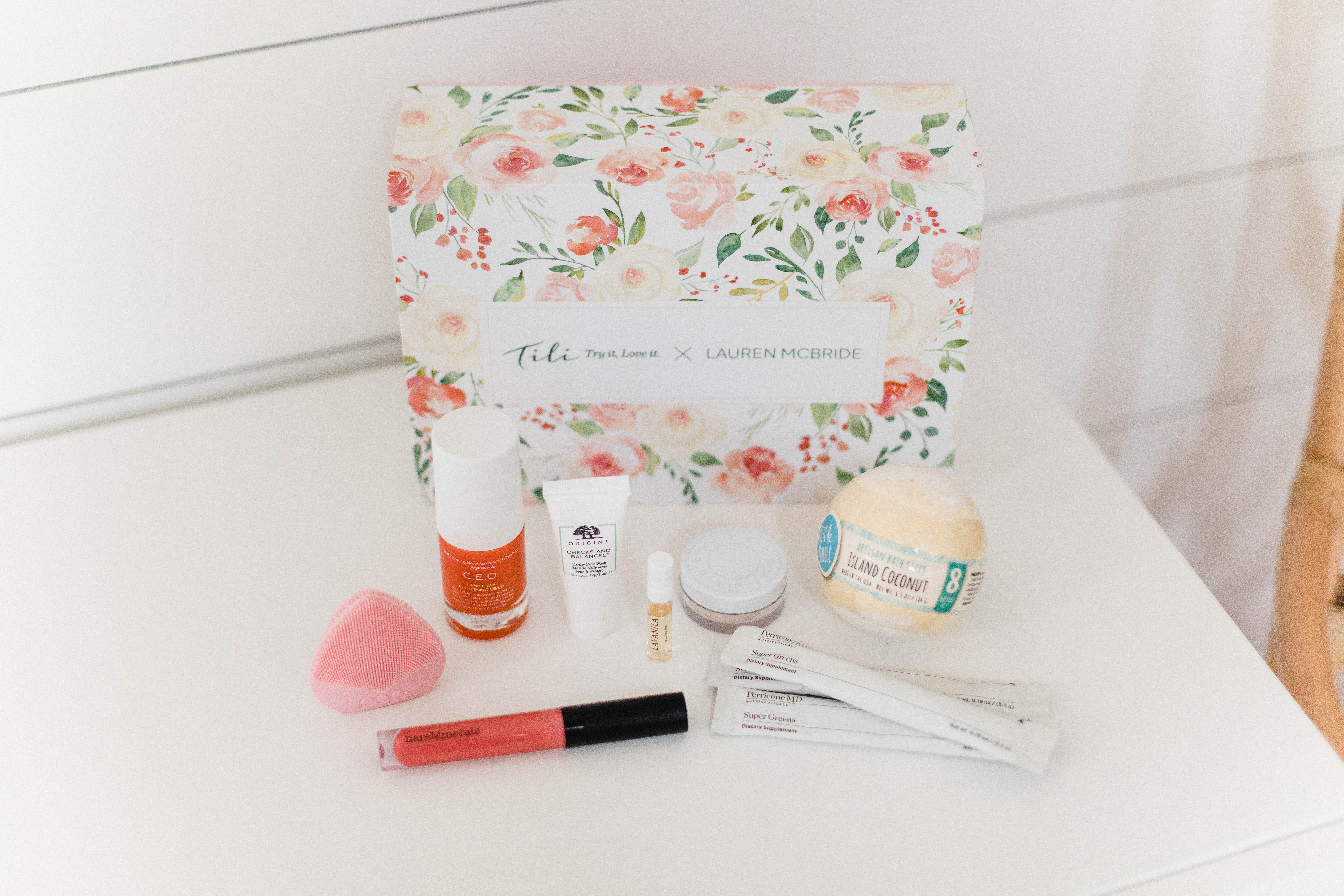 If you aren't familiar with TILI (which stands for Try It, Love It), it's QVC's monthly beauty subscription box! This box makes it easy for you to try new beauty products before investing in the full price item. When you purchase your first TILI, you'll be locked into monthly shipments with NO risk – you can cancel anytime! I worked alongside QVC to design and curate my very own Lauren McBride TILI box filled with some amazing products for you to try!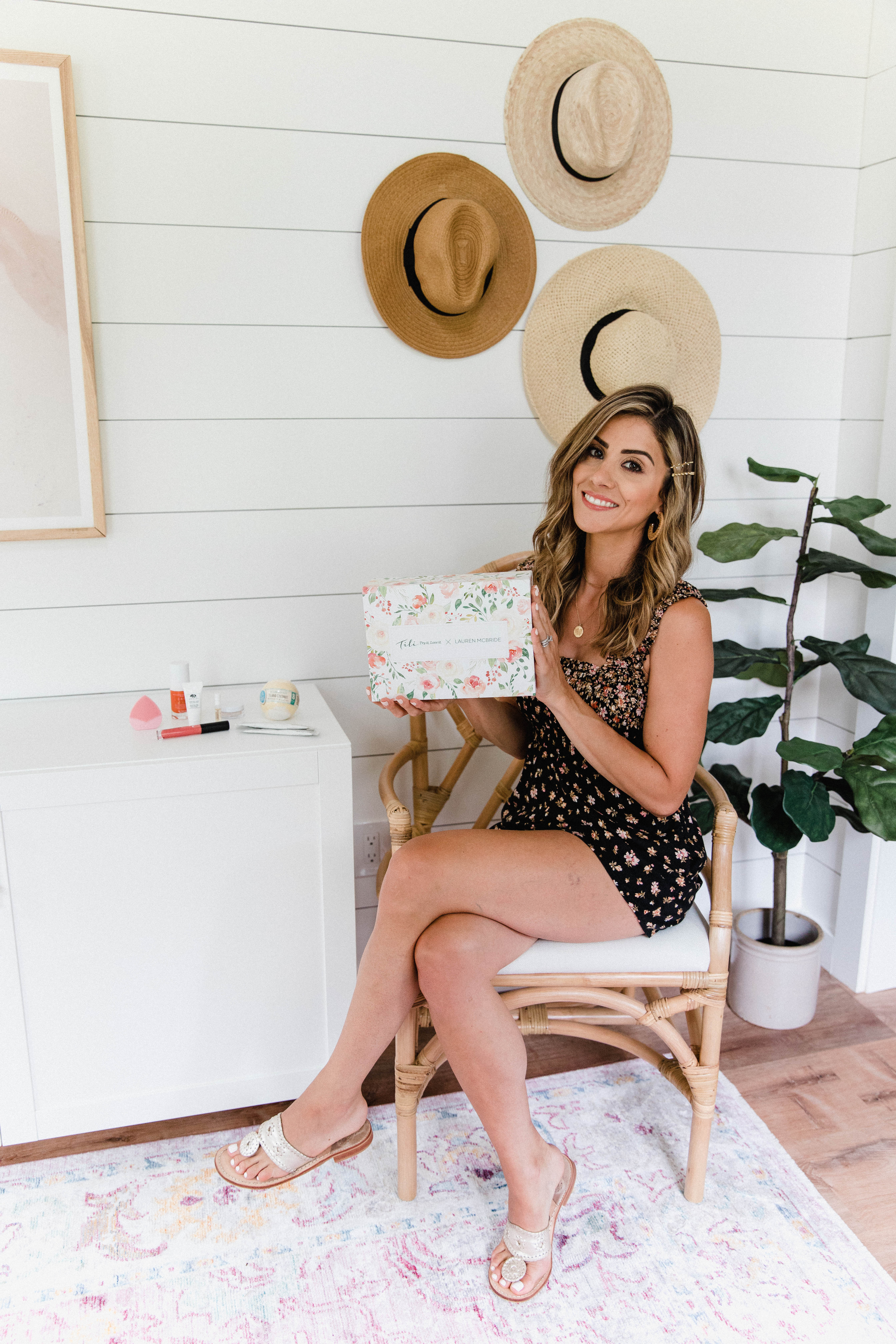 Origins Checks & Balances Frothy Face Wash
I've been keeping a secret from you! I switched over to this face wash a couple of months ago after receiving a sample in the mail and I LOOOOVE it! I love the way it froths up, gives a deep clean, and doesn't leave your face feeling tight. It has a light minty smell, too, that's super energizing in the morning!
Pop Sonic Leaf Sonic Facial Cleansing Device
It is RARE to see a beauty tool in a subscription box, so I was so excited to be able to offer this to you! This facial cleansing device is perfect for deep cleaning your skin because it pulsates when in use to really get all of the makeup, grime, and dead skin. It's made with anti-microbial silicone, and the leaf shape allows you to really get into the contours of your face. It's travel sized, too!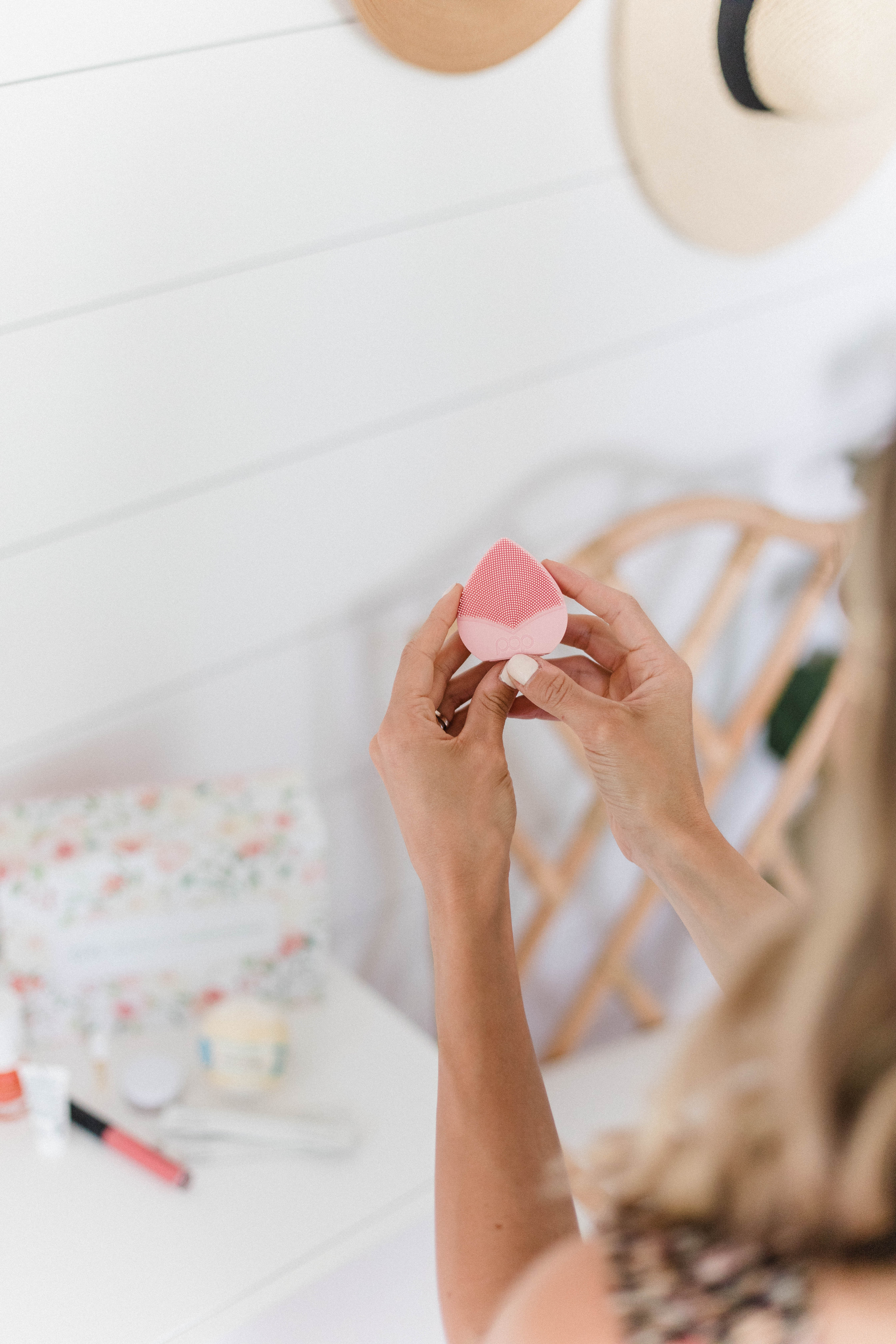 Sunday Riley C.E.O. Vitamin C Brightening Serum
You know how much I love vitamin C serums, and this is one of my favorites! I am THRILLED to be able to offer you such a generous sample size inside of my August box! This product is a game changer for your skincare routine, and I love that you'll be able to test it sufficiently before deciding if it's something you want to continue to incorporate into your routine!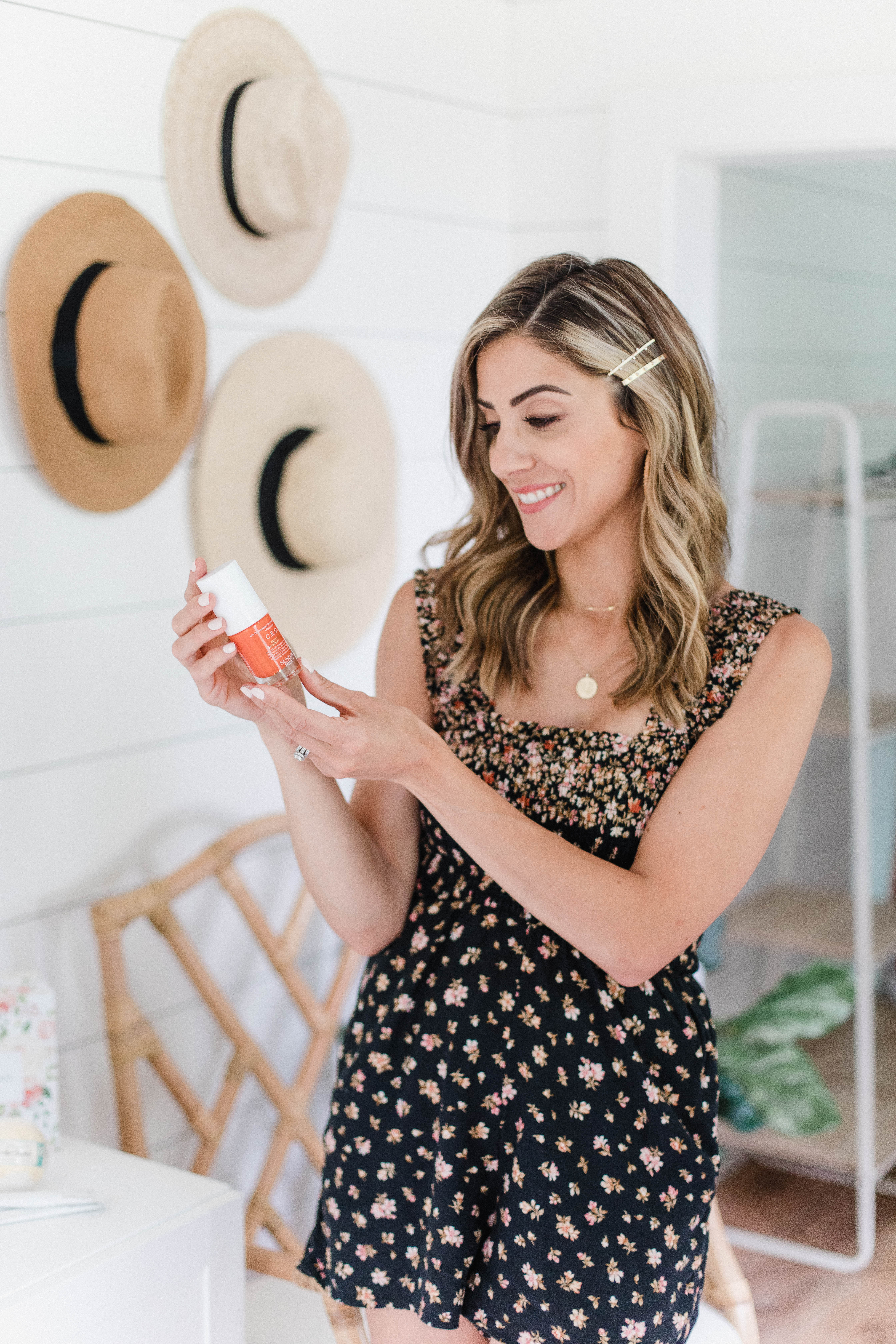 LAVANILA The Healthy Fragrance in Pure Vanilla
I was introduced to this fragrance last year and I've loved it ever since! I'm very particular with fragrance, and love the light vanilla scent of this one. I spritz a little on every morning! It's not too sweet smelling, either!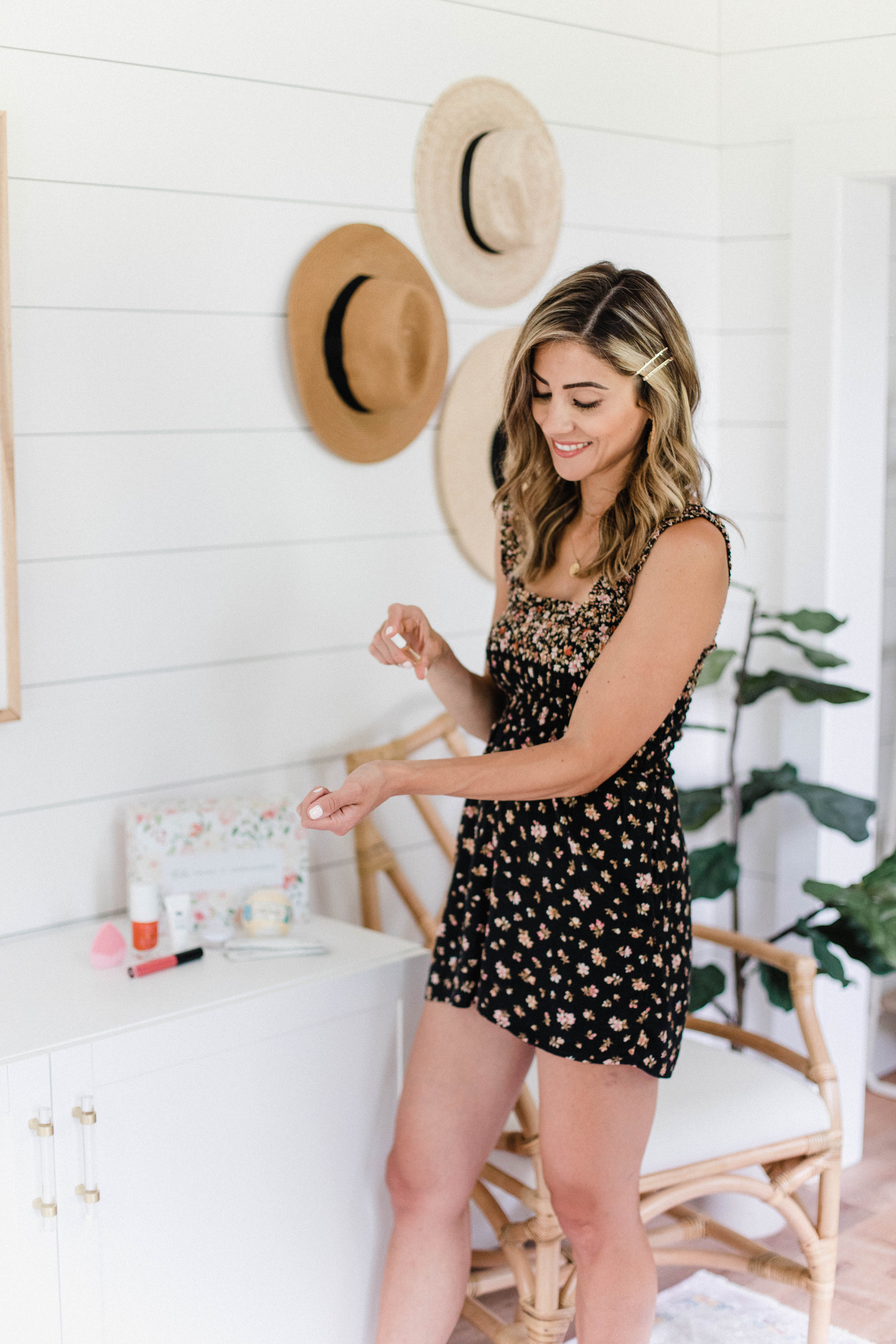 Fizz & Bubble Artisan Bath Fizzy in Island Coconut
This is a special gift just for you, because I feel we never buy these for ourselves! I included this tropical scented bath bomb so you can take a few minutes to yourself in a nice relaxing bath. Grab a cold beverage, play some island jams, and transport yourself to somewhere warm. You have my permission! 😉
bareMinerals Marvelous Moxie Lipgloss in Crowd Surfer
I've been a bareMinerals lipgloss fan for several years now, and I love the color of this one for summer! It's the perfect shade of pink that looks great on its own or layered over lipstick. It's full sized, too!!
QVC is also adding in two of their BEST SELLING products just for you! The Becca Hydra-Mist Set and Refresh Powder and Perricone MD Super Greens!
I am so honored to have this opportunity with QVC, and I hope you love the box as much as I do! I designed it to be as beautiful as you are! I wanted you to feel truly special to receive this box as my gift to you. Each product was thoughtfully curated by myself and QVC, and I hope you love all of them! My box is available for the month of AUGUST for $25. It is a monthly subscription, but there's no risk to you (you can cancel anytime!). They have a great lineup of other influencers as well, so be sure to stay tuned to the QVC Instagram to see who is next! You can purchase it right here!
THANK YOU to each and every one of you for your support, and I hope you LOVE this launch!!