I have been compensated by QVC for today's post; as always, all thoughts and opinions are my own!
I personally feel athletic wear is one of the most important wardrobe items I can purchase for myself because comfortable, well fitting clothing makes all the difference in a workout. There's nothing worse than having pants that fall down or a shirt that is bothersome during whatever the activity! I've spent money on shirts only to find out they annoy me when I'm running or get in the way of doing ab exercises (looking at you, shirts that tie in the back!). And pants HAVE to pass the squat test! 😉 I'm excited to introduce a NEW brand of athletic wear exclusively on QVC with you today that meets all of my requirements!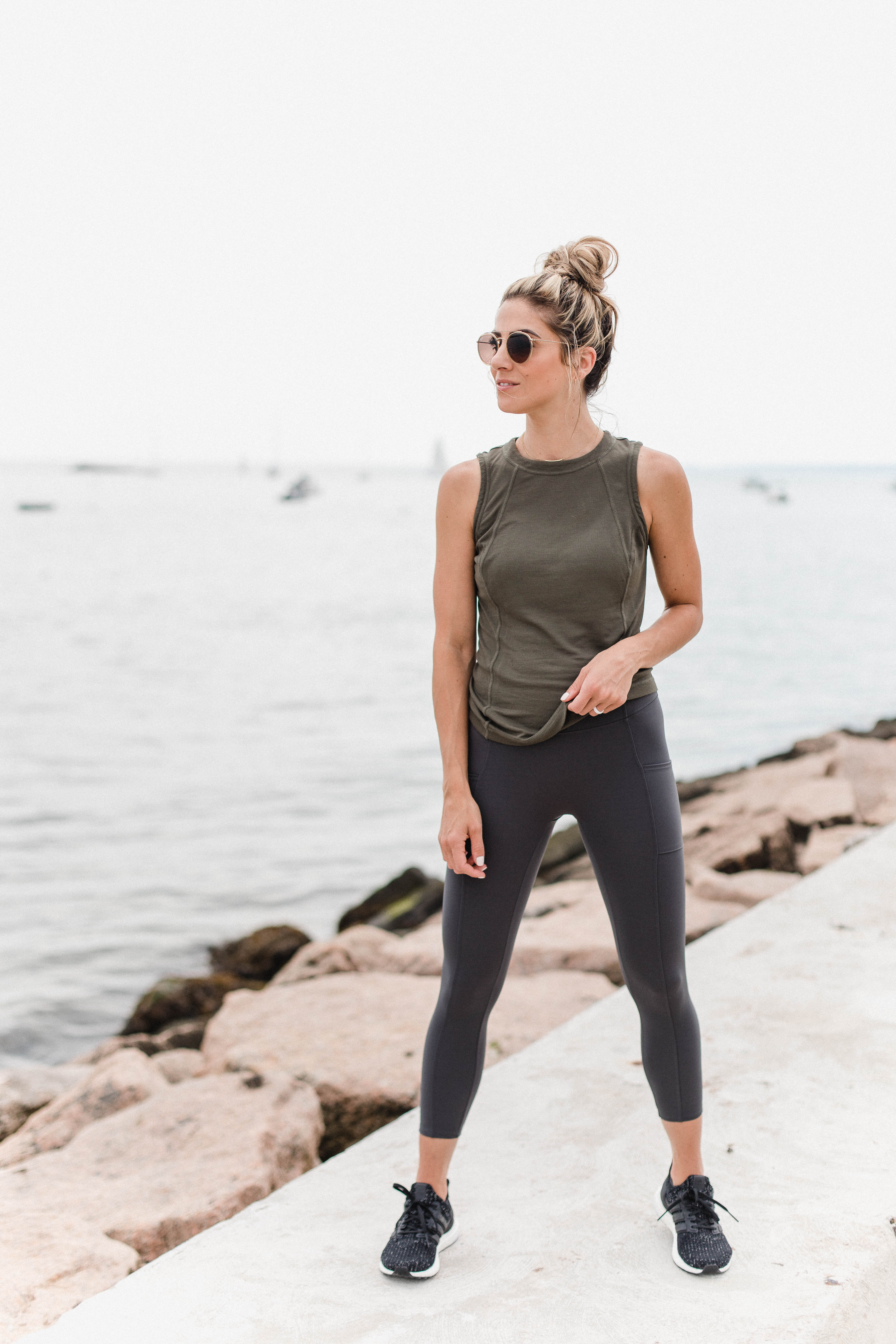 Zuda is QVC's new athleisure brand that is meant for running around day to day or for getting your exercise in. I love that each piece is practical and can be worn casually as well as to the gym. The line has simplistic styles with neutral tones, and is made so you feel and look great!
Zuda's products are made from sustainable fabrics that offer shape retention and UV protection! They're soft, breathable, and moisture-wicking to keep you dry and regulated during your workout. The fabric dries quickly, and is water repellent and wind resistant too (if you love being outside!). I love the compression they offer, and the overall fit too!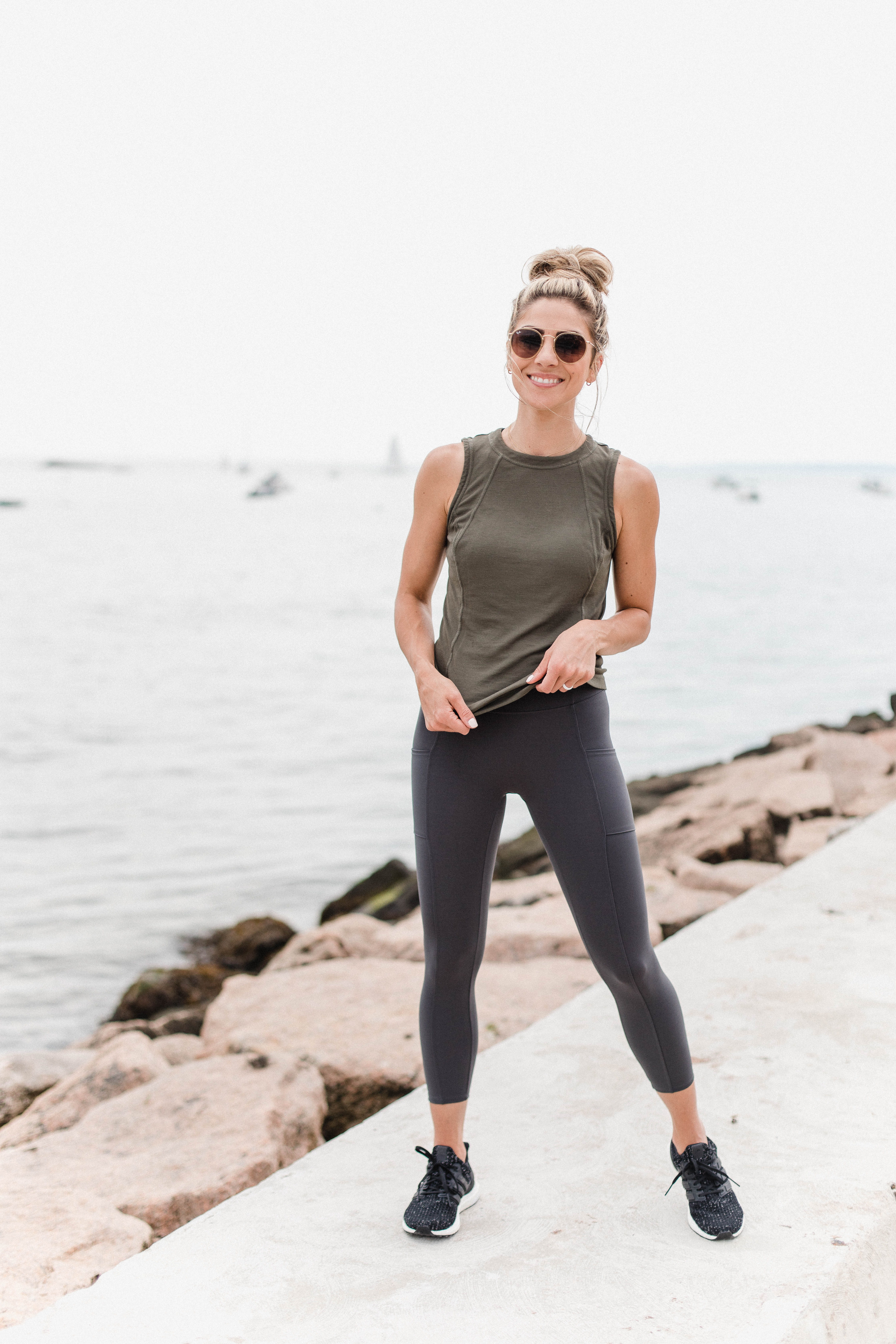 This Rib Tank is probably one of my favorite workout tanks I've ever owned. It has the PERFECT fit, and doesn't feel too tight or too loose. It stays in place during whatever workout Orange Theory has going on that day (I've worn it quite a few times now!). The tank is priced at $39.00!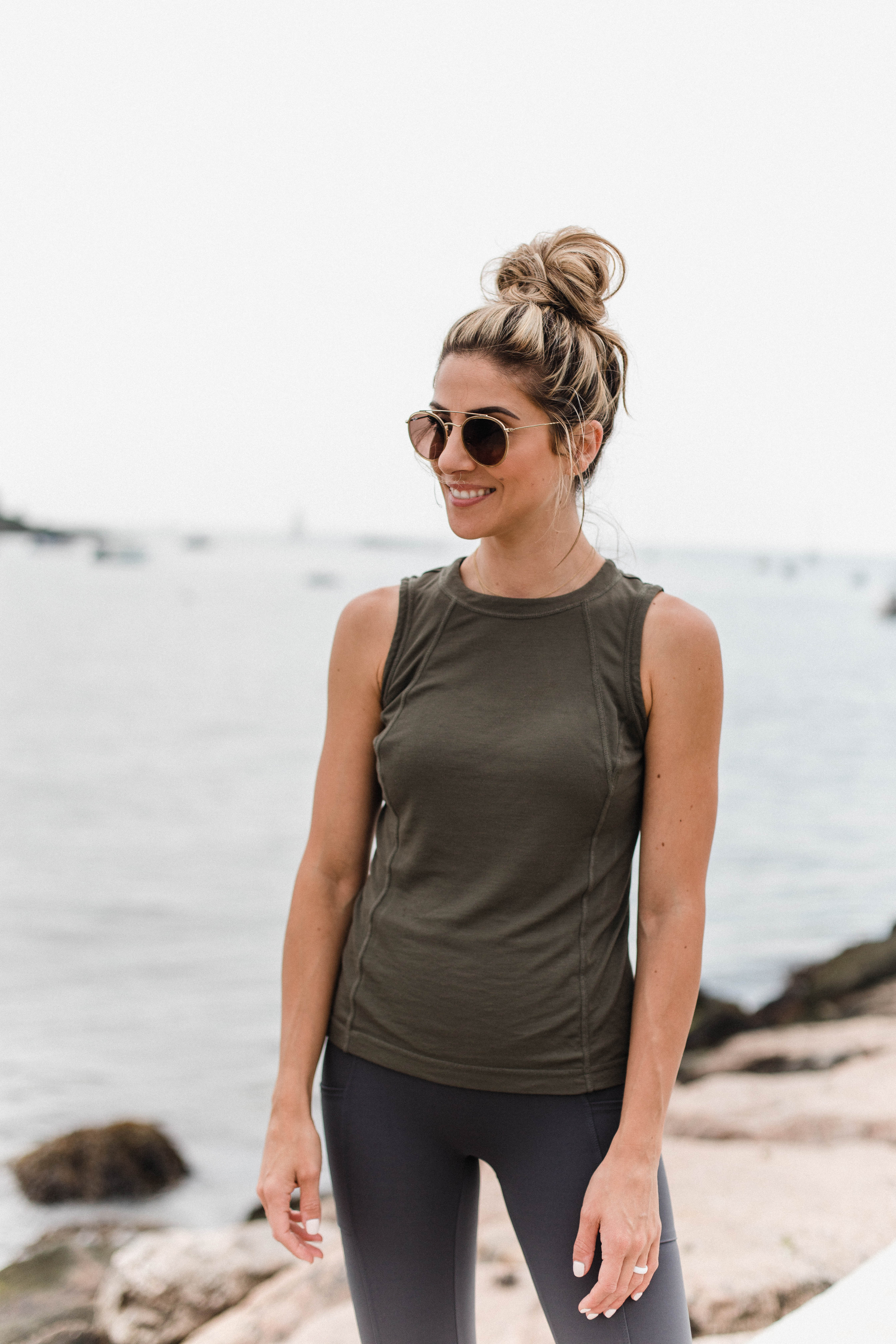 The Z-Stretch Momentum Leggings has a sleek pocket on the side and a seam down the front, which I personally feel makes it transition easier to a casual athleisure look. The material is the perfect thickness, too – not too thick and not too thin, and passes the squat test! SIZING TIPS: I found these leggings to run a bit long in the midsection and legs. I think the regular length would work best if you're tall because the petite sizes fit me best! I'm 5'4″ with a short torso, for reference. Usually regular sizes in athletic pants fit me just fine, so I wanted to give a heads up for sizing here. I also sized down to an XXS for a better fit. I am an XXS in PETITE here. You can grab the PETITE version here! These leggings are the TSV today for $49.98!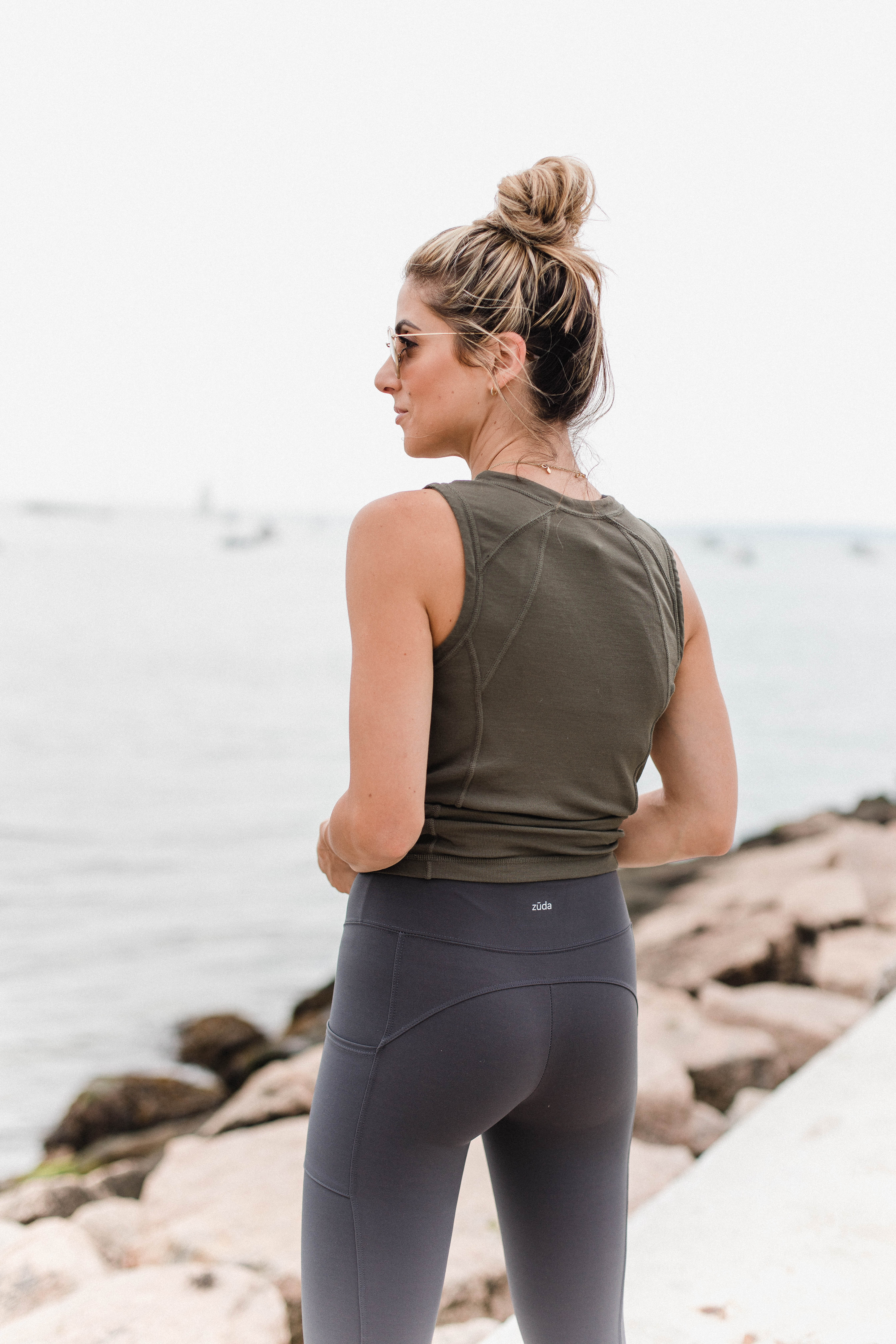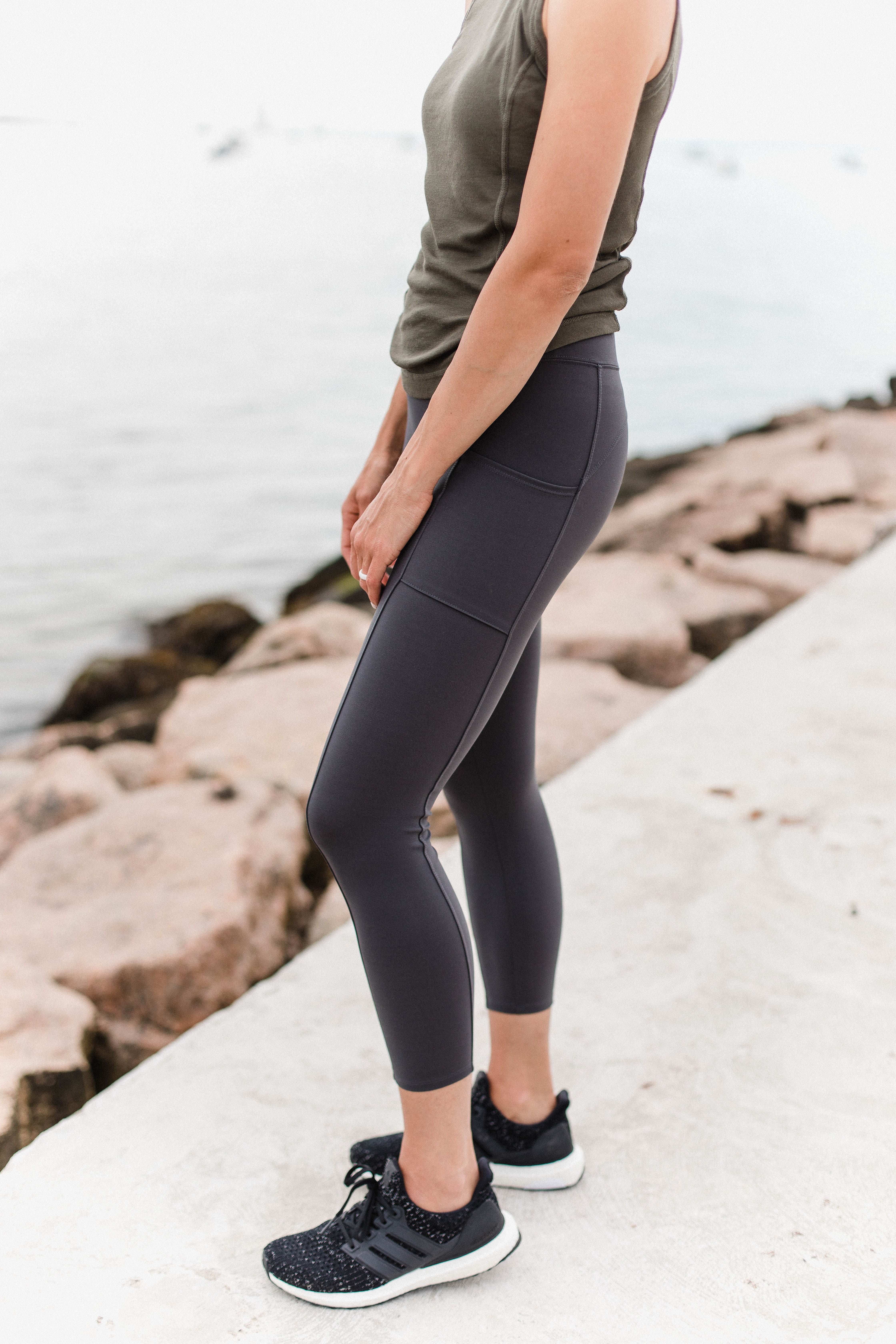 Zuda also has a French Terry Cardi, which is great to throw on before your workout during the cooler months or to wear casually on days you're sporting loungewear! I love throwing these on for a little extra warmth. This cardigan is $59!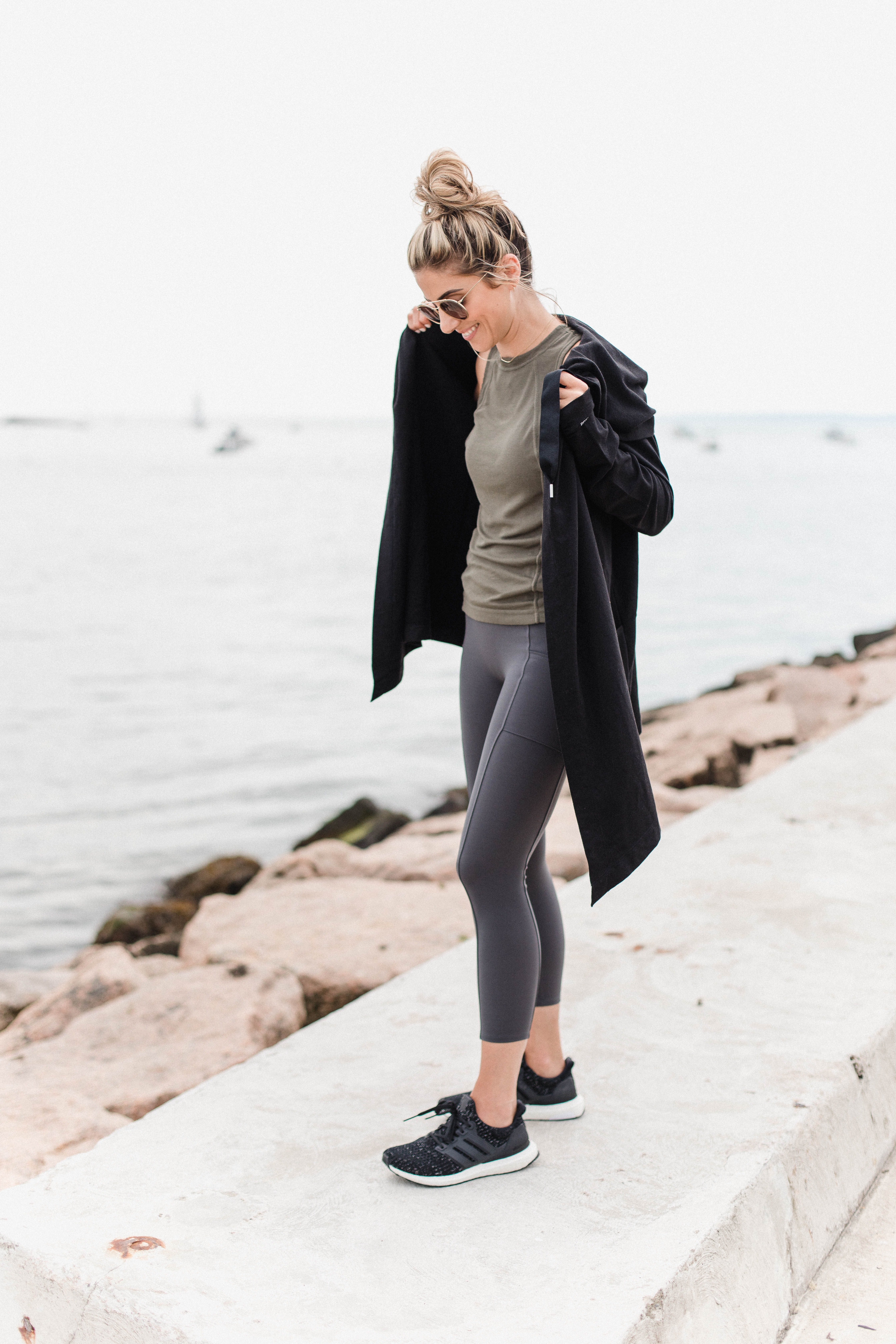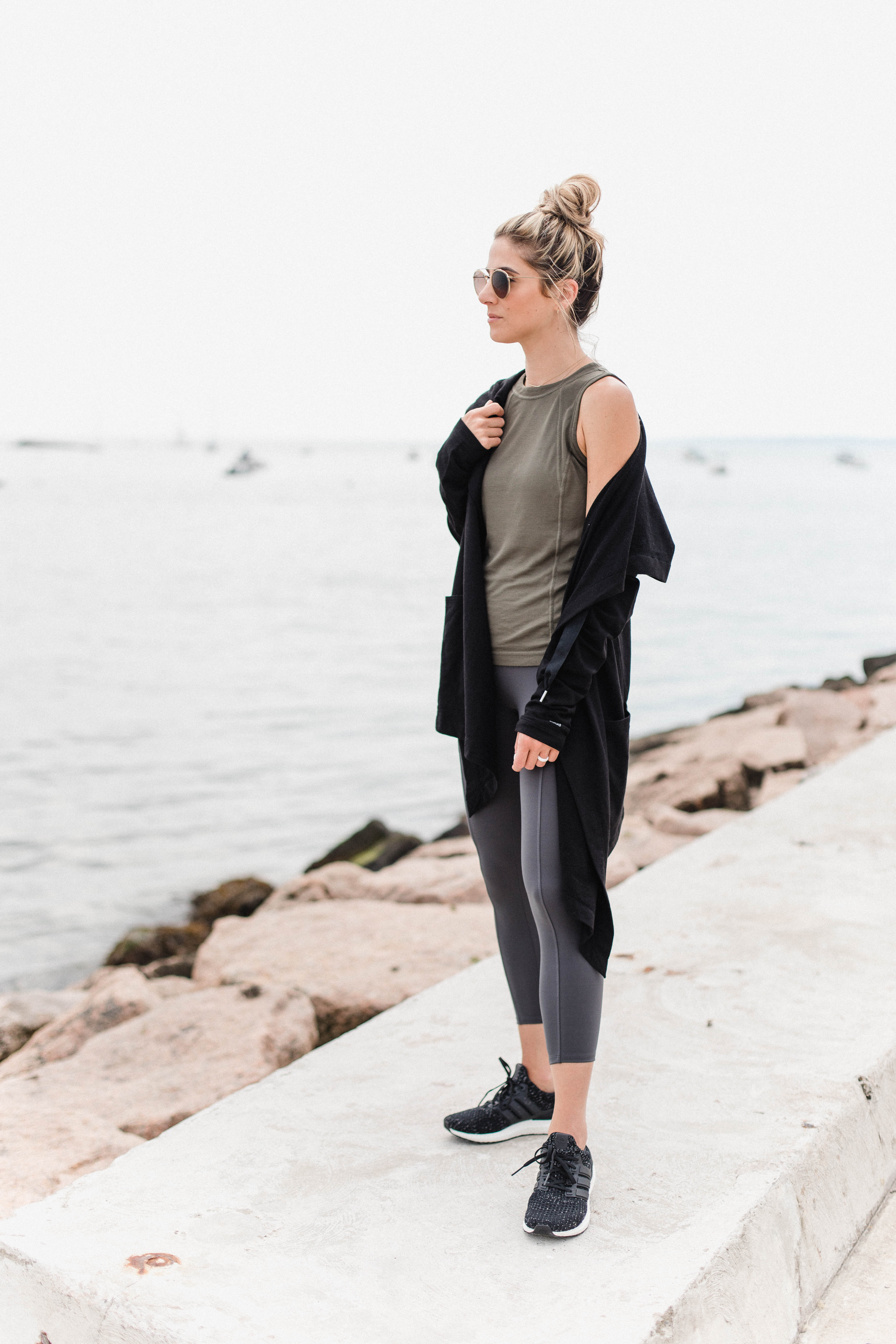 The price points are so good for the quality of the Zuda line! I've been wearing them to Orange Theory to try them out a bit before sharing with you, and absolutely love the overall fit and look of these items! Zuda is EXCLUSIVE to QVC, and you can use the code TAKE5 for $5 off a minimum purchase of $25 if you're a new customer!