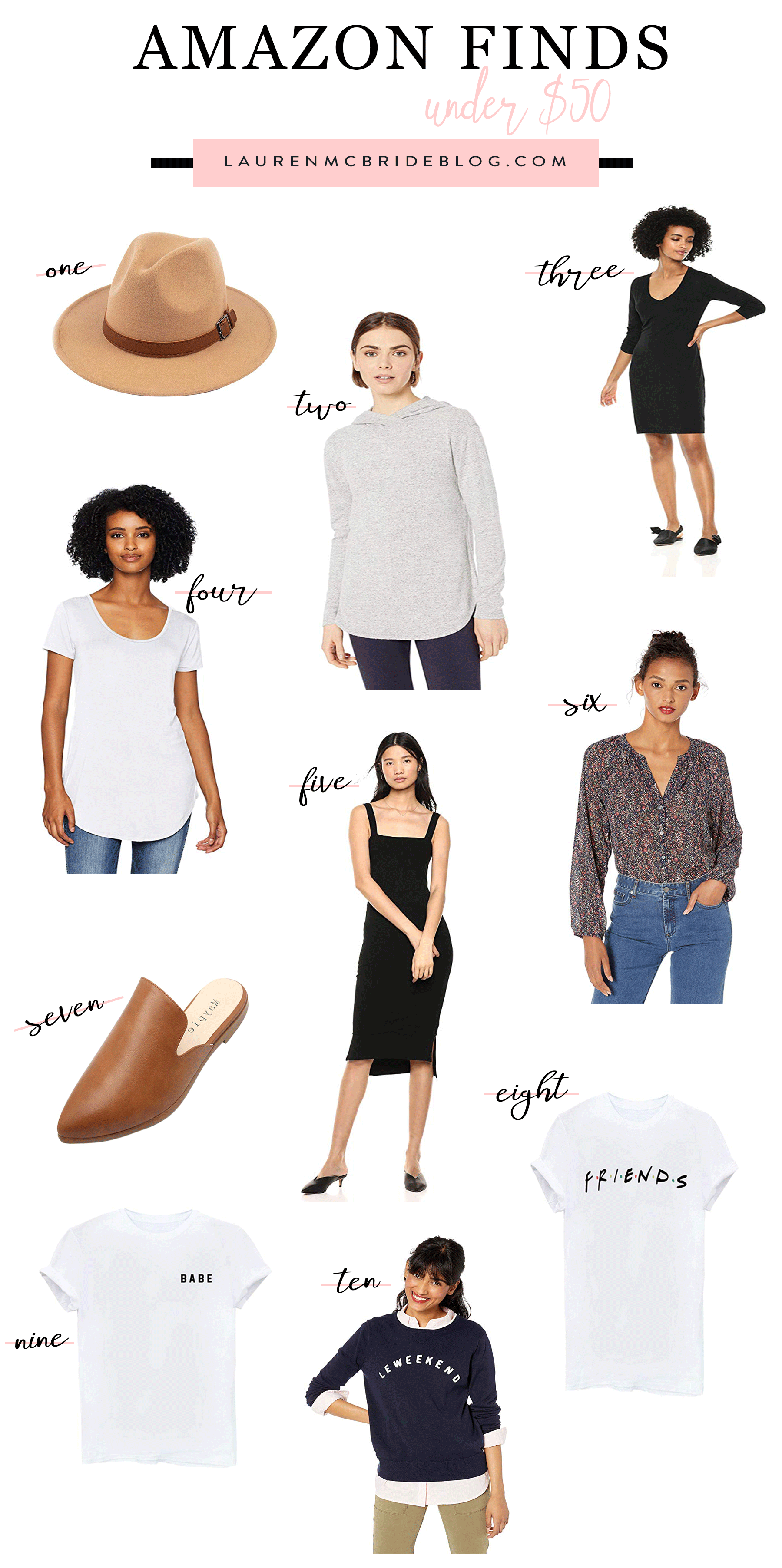 1 // Wide Brim Fedora: I grabbed this fedora after loving a straw version from the same brand and it's SO good! For under $16, it's the perfect fall accessory!
2 // Cozy Knit Pullover: I grabbed this to wear for lounging around the house on cooler days, or to wear to the gym before I warm up. It's SUPER soft and $26!
3 // Daily Ritual T-Shirt Dress: I love this simple black t-shirt dress as part of a fall capsule wardrobe. It's a great basic that can be styled multiple ways, and is only $20!
4 // Scoop-Neck T-Shirt: This great basic t-shirt is the perfect length to wear with leggings! It's great layered under shorter tops, too.
5 // Square Neck Body-Con Midi Tank Dress: This dress impressed me SO much. It's only $40 and is SO darn cute. It's simple enough to be styled with a cardigan or a pullover sweater, but also with some heels for a wedding!
6 // Floral 3/4 Sleeve Blouse: I wore this blouse recently and so many of you loved it! I love that it can be worn now and even carried into the spring.
7 // Pointed Toe Loafers: These are a great budget-friendly option if you're looking for a pair of basic mules!
8 // FRIENDS Graphic Tee: Where are my FRIENDS fans at?! This one's for you! 😉
9 // Babe O Neck T-Shirt: This cute graphic tee is basic enough to be worn with just about anything – jeans, a skirt, over a dress knotted at the waist, and with joggers too!
10 // Le Weekend Graphic Sweater: I love this graphic sweatshirt! Great worn on it's own or layered over a button down!