Our little house technically has 4 bedrooms, one of them being in back of our playroom and off of the laundry room. While I do wish we had the extra bedroom upstairs, I like that this bedroom is away from the rest and can function as a guest room as needed. We don't have guests stay often, so we came up with a solution to utilize the space as an in home office/bonus room as well. We just gave it a little update that I thought I'd share with you!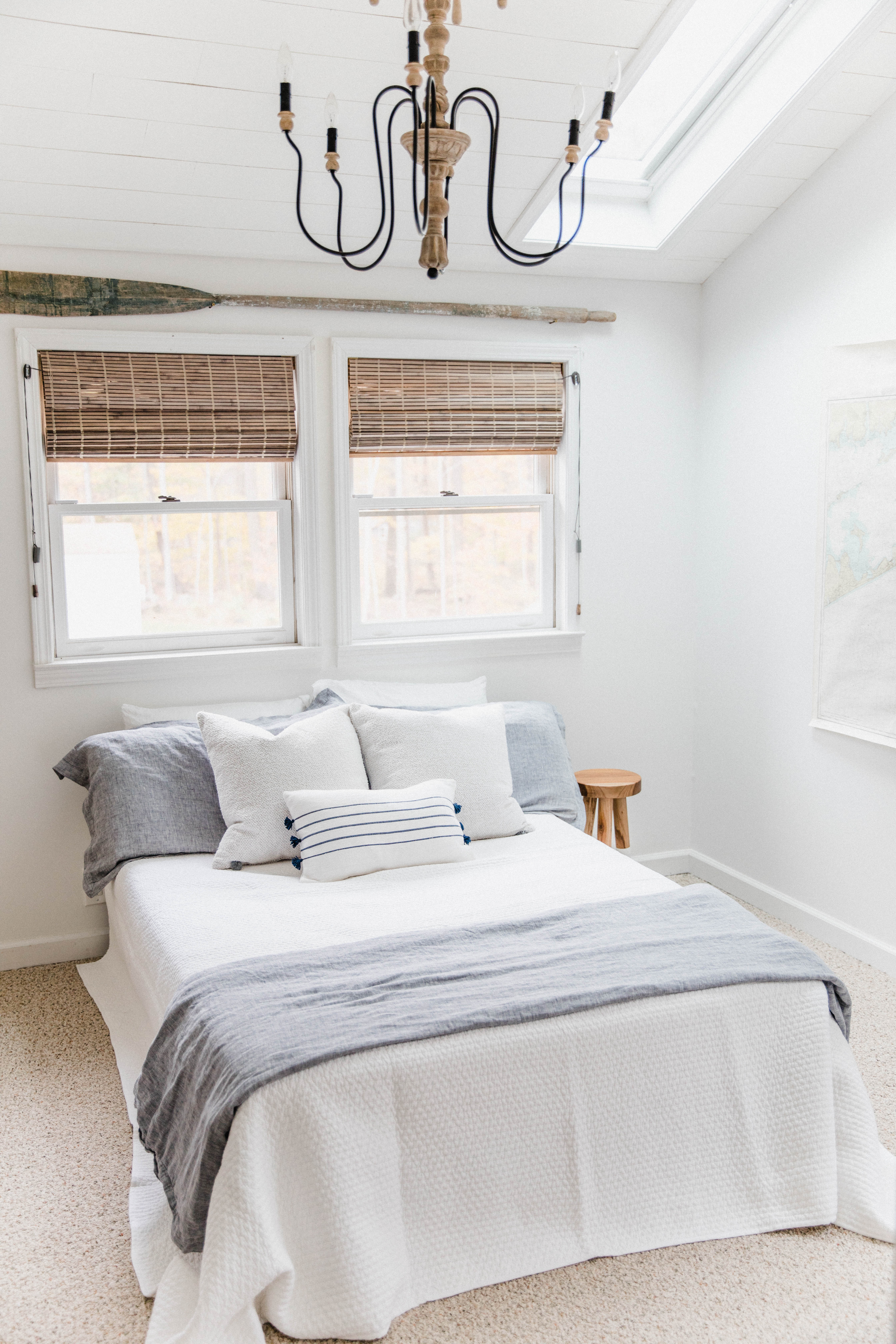 This back bedroom has a very large walk in closet that stores all of the stuff we don't need regularly. It also has room for this mattress and box spring! When we aren't expecting guests, we slide the mattress and box spring inside of the closet to make more space in the room. We typically have overnight guests once, maybe twice, a year so it would be a waste of space to leave the bed out the rest of the time!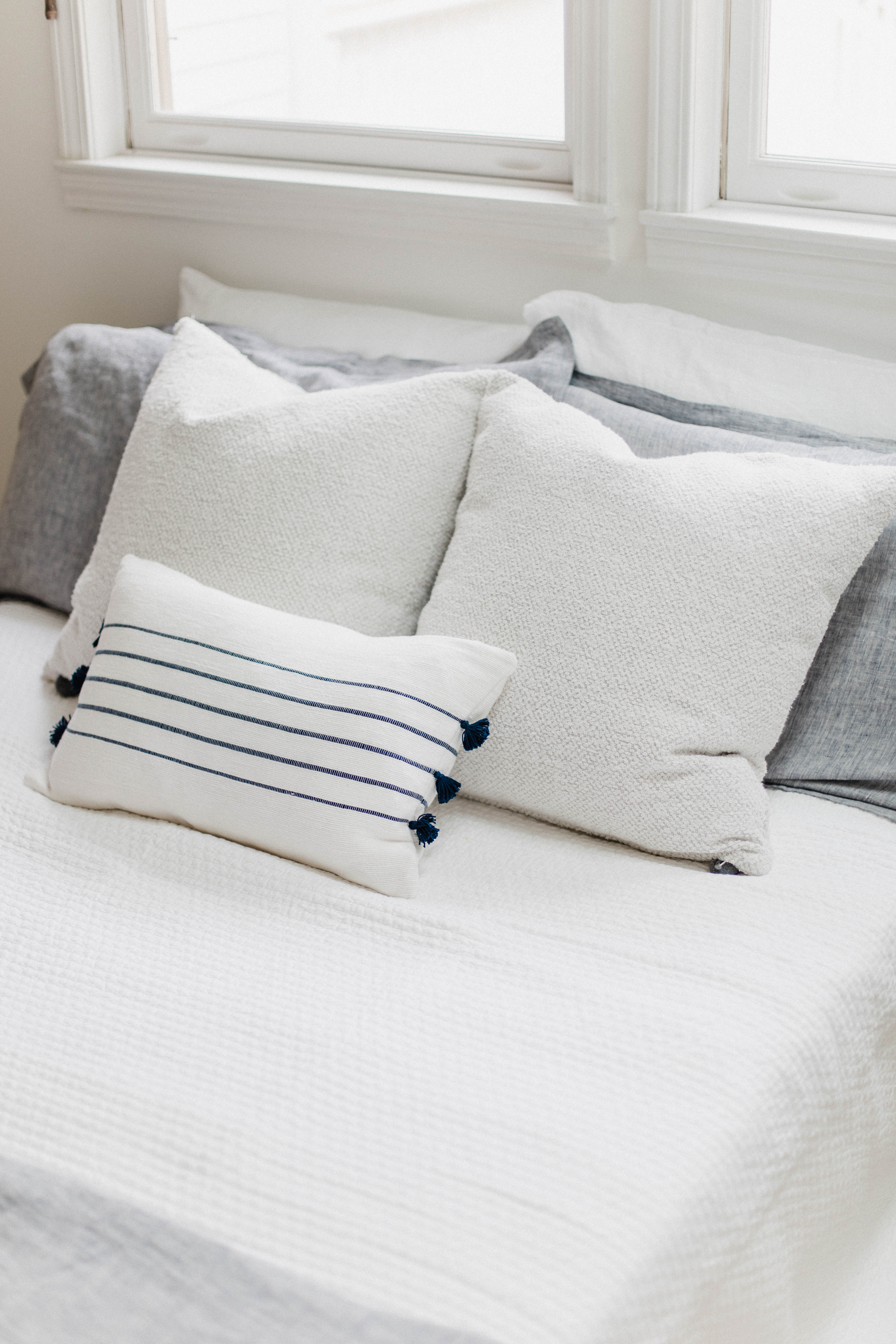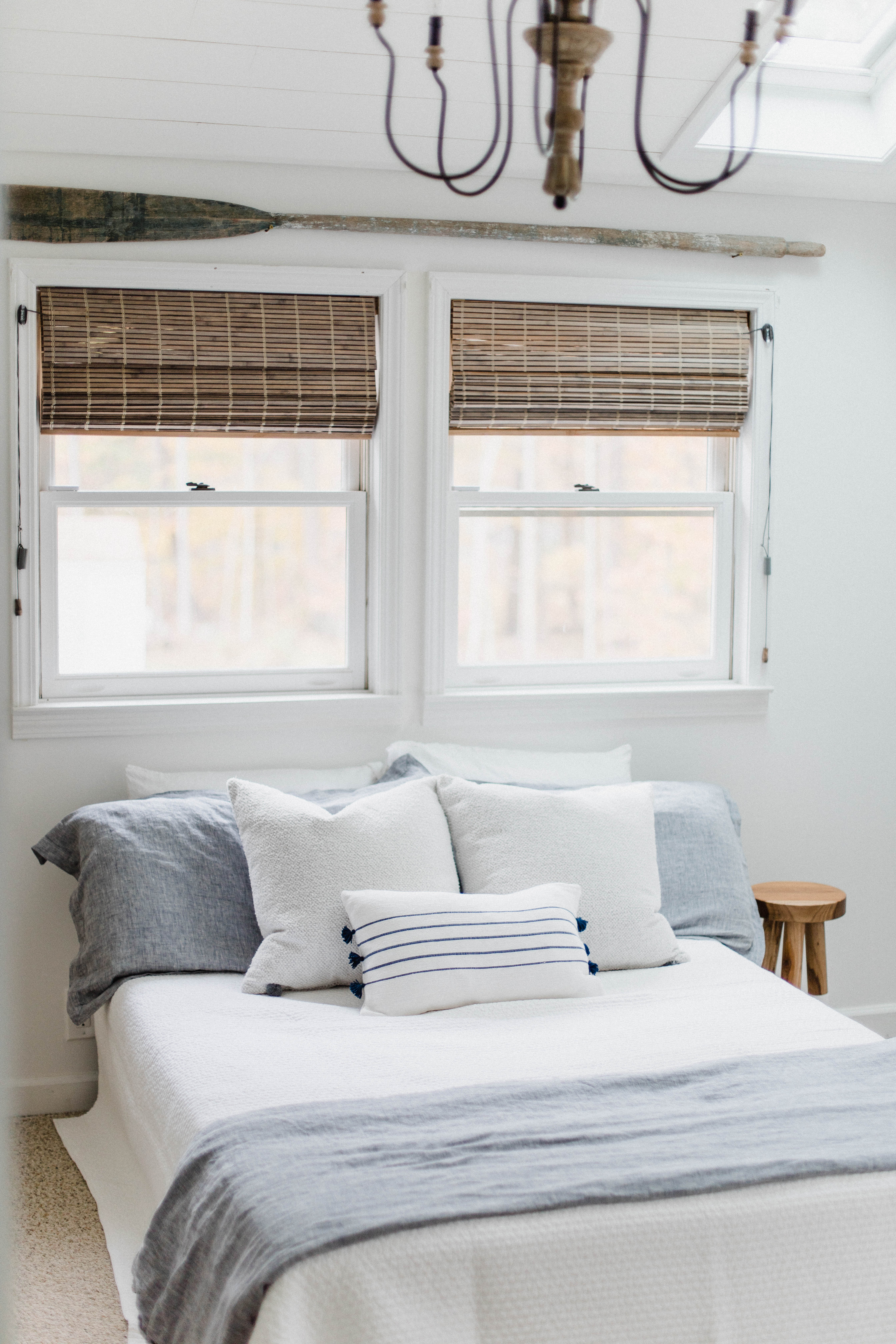 Serena & Lily was kind enough to partner with me on this little makeover. I absolutely love their bedding (we have their quilt on our own bed!). For this guest bed, I used their Westwood Quilt and Positano Linen Sheets, as well as their Cavallo Linen Duvet Cover (I still need to get the actual duvet!). I love how this Del Mar Pillow Cover looks with the pop of navy to match the duvet (which is in a navy chambray). It love that it's light and airy with a pop of blue for some contrast! Serena & Lily has the best-in-class bedding, in my opinion, as the quality holds up over time. I also like that I can utilize this bedding in other rooms as well!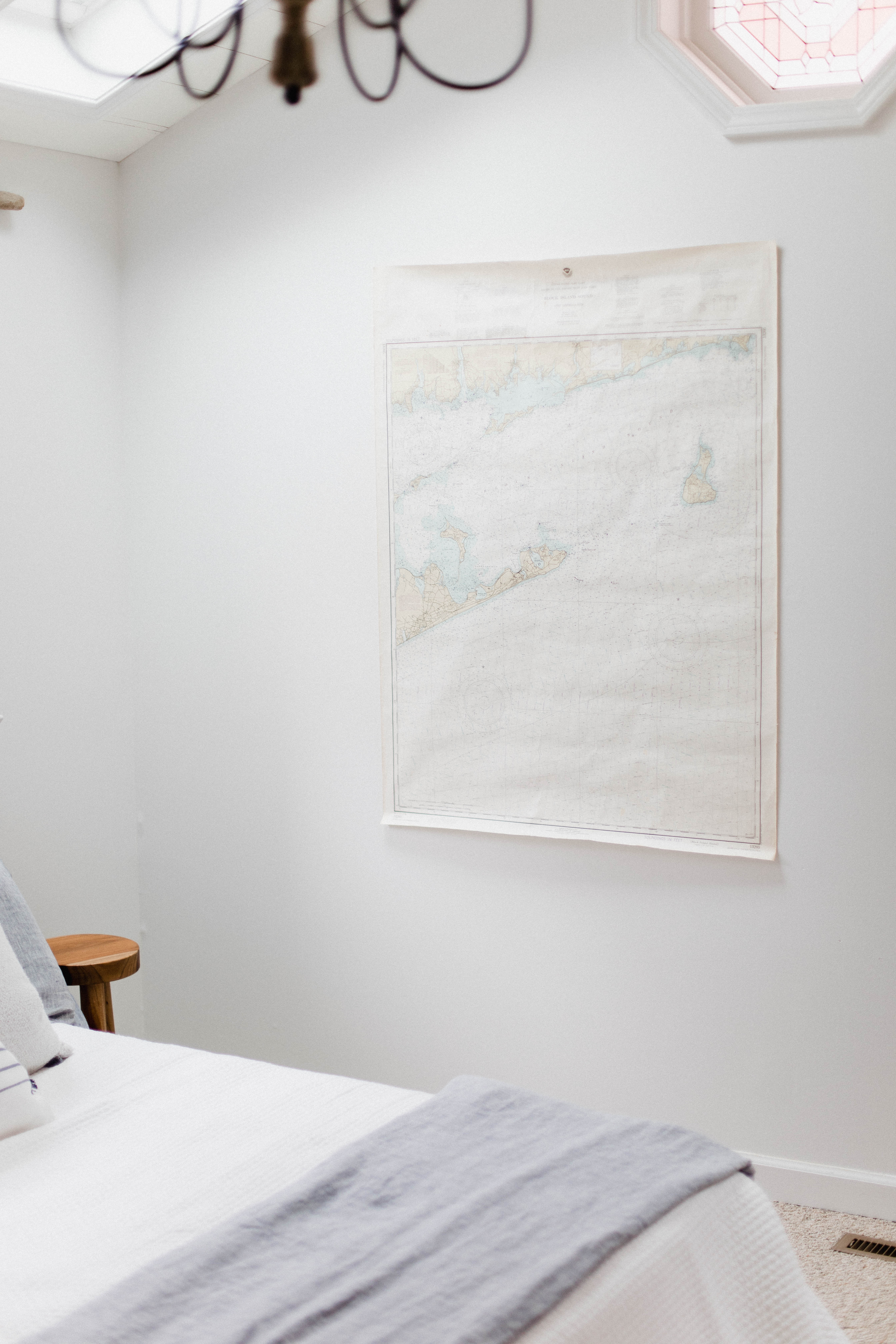 TIPS FOR GETTING GUEST READY
Clean linens. I always freshly wash the linens whenever we are having an overnight guest. I also ALWAYS make the bed. A nicely made bed is cozy and inviting, and I want our guests to feel welcome!
Have towels, and a place to hang them. I have special towels that I keep in this La Jolla Basket in this room that guests have readily available when they need them. These are the Beach Club Bath towels in Coastal Blue and the Napa Bath wash cloths from Serena & Lily. We have a bathroom right off of this room, which I love for visitors! I also added some towel hooks so they have a place to hang wet towels as well.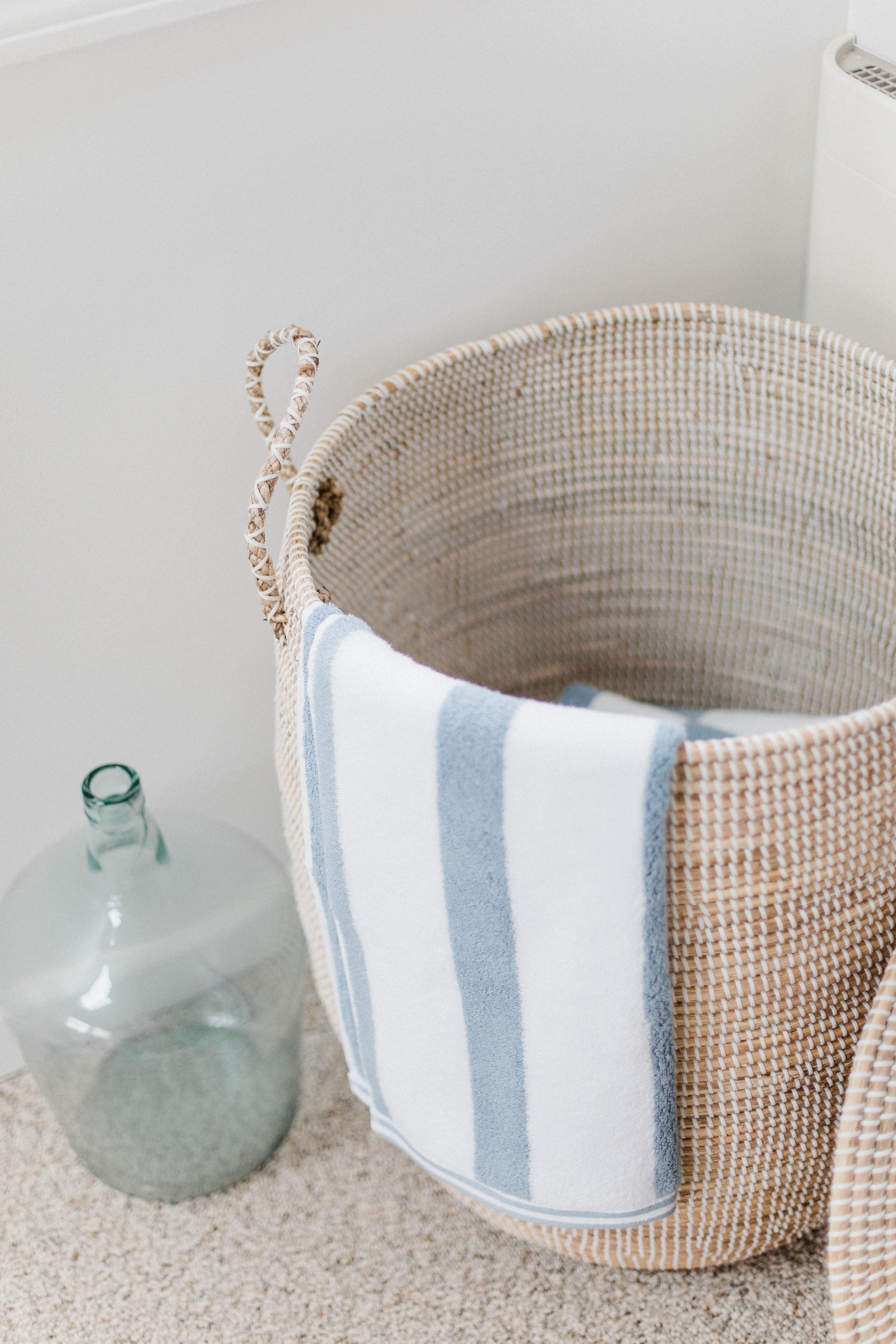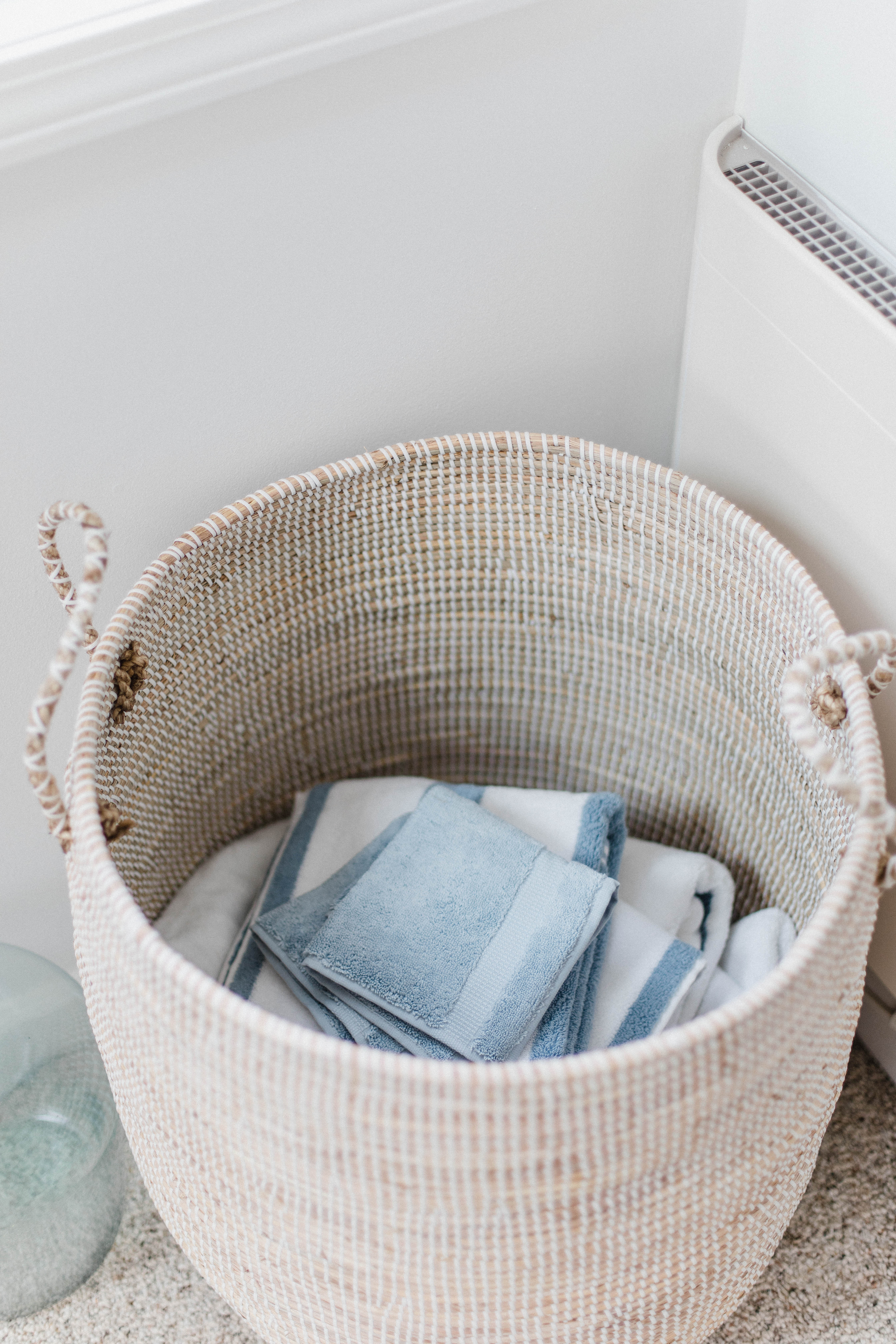 A basket of toiletries. I recently added this basket of toiletries to the room that contains anything our guests might've forgotten. My mother in law loved this when she recently visited! I included lotion, chapstick, a toothbrush and toothpaste, soap, shaving cream, tissues, body wash, and makeup wipes.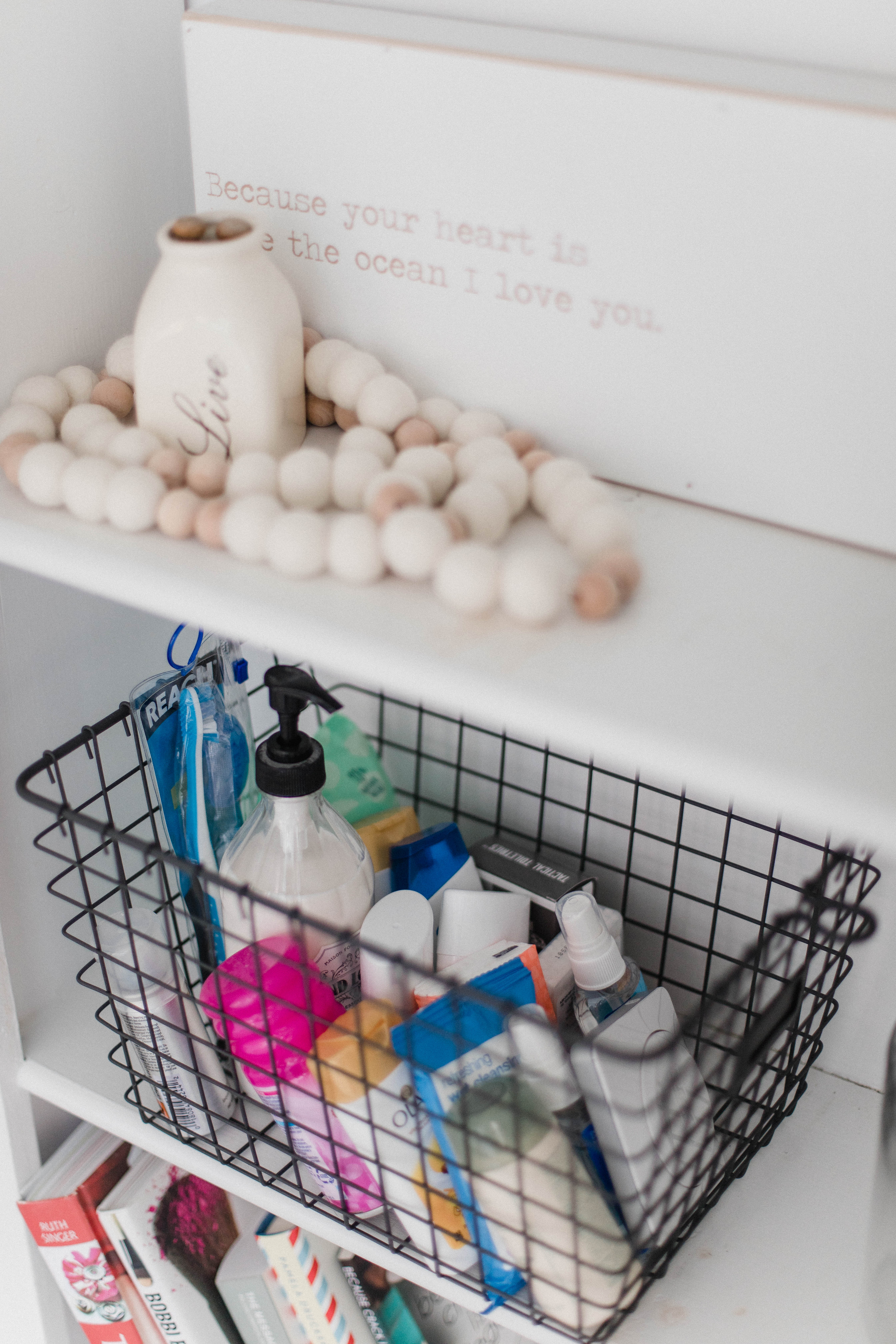 A mirror. I added an over the door full length mirror because I always like to have one wherever I go! I tried keeping in mind what I like to have when I visit someplace other than home, and made sure I had those things here for our guests.
A side table. I like having a place to charge my phone at night, so I included this little Dip Dyed Stool from Serena & Lily as place for their phone or even a glass of water.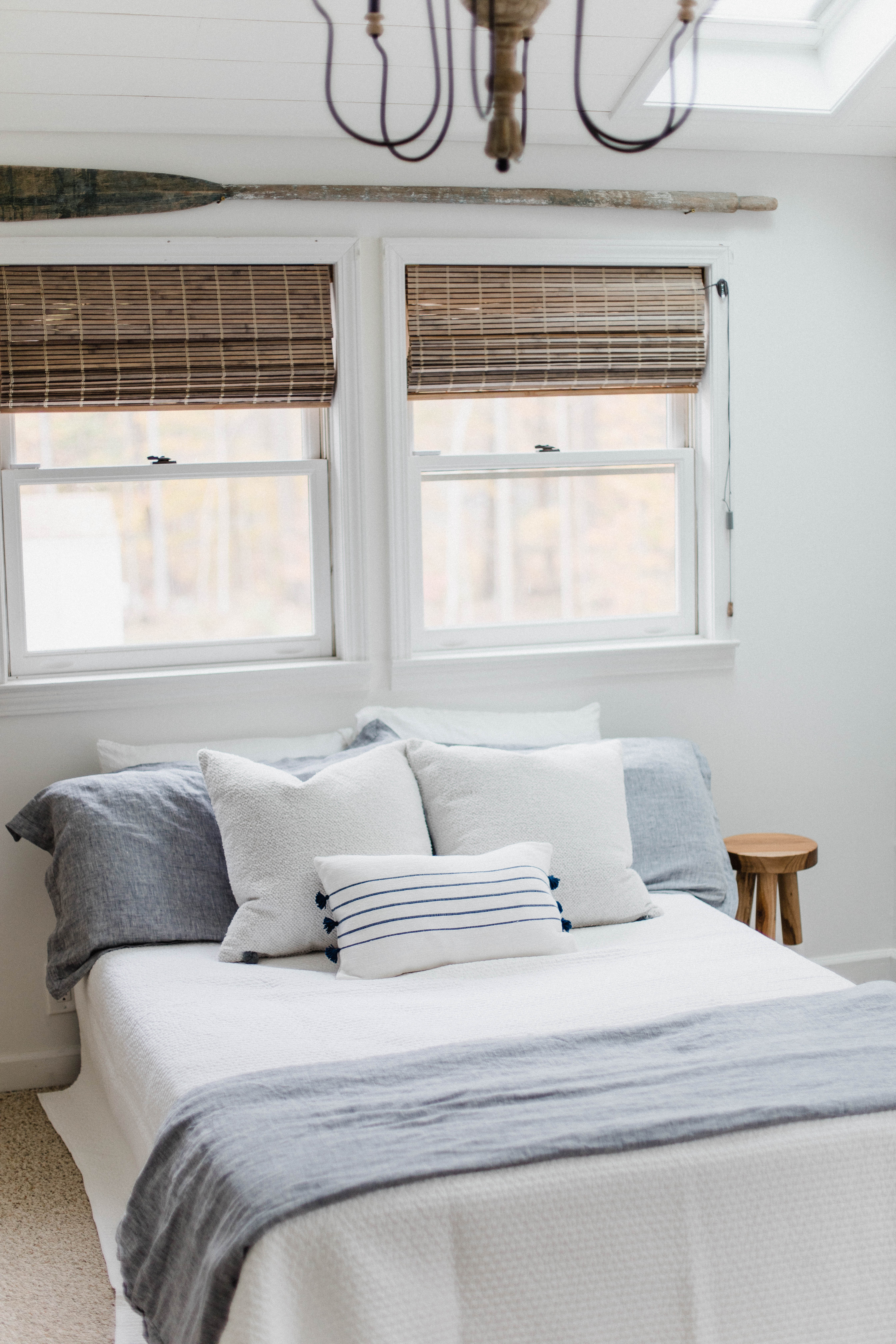 Clean! I always give the room and bathroom a good cleaning before a guest stays over. That probably goes without saying, but when you have small children like me, it's always good to do a once over and make sure it's all tidied up.
I'm getting a small desk to put in the corner to utilize this room as an office when the bed is packed away. It's arriving next week, and will be perfect in the space! This room also got a coat of fresh paint. We used Benjamin Moore Decorator's White, which is a crisp, cool white. I love how it looks!
I'm linking all of our guest bedroom decor below for you!
Thank you to Serena & Lily for partnering with me on this post!