Thank you to NYX Cosmetics and ShopStyle for sponsoring today's post!
I might not wear a lot of eyeshadow often, but I love a good eyeshadow palette! Especially one that has enough shades to be worn every day or when I'm in the mood for a full eye makeup look. I've had several requests for more affordable makeup finds, which is why I'm excited to introduce a new eyeshadow palette with you today!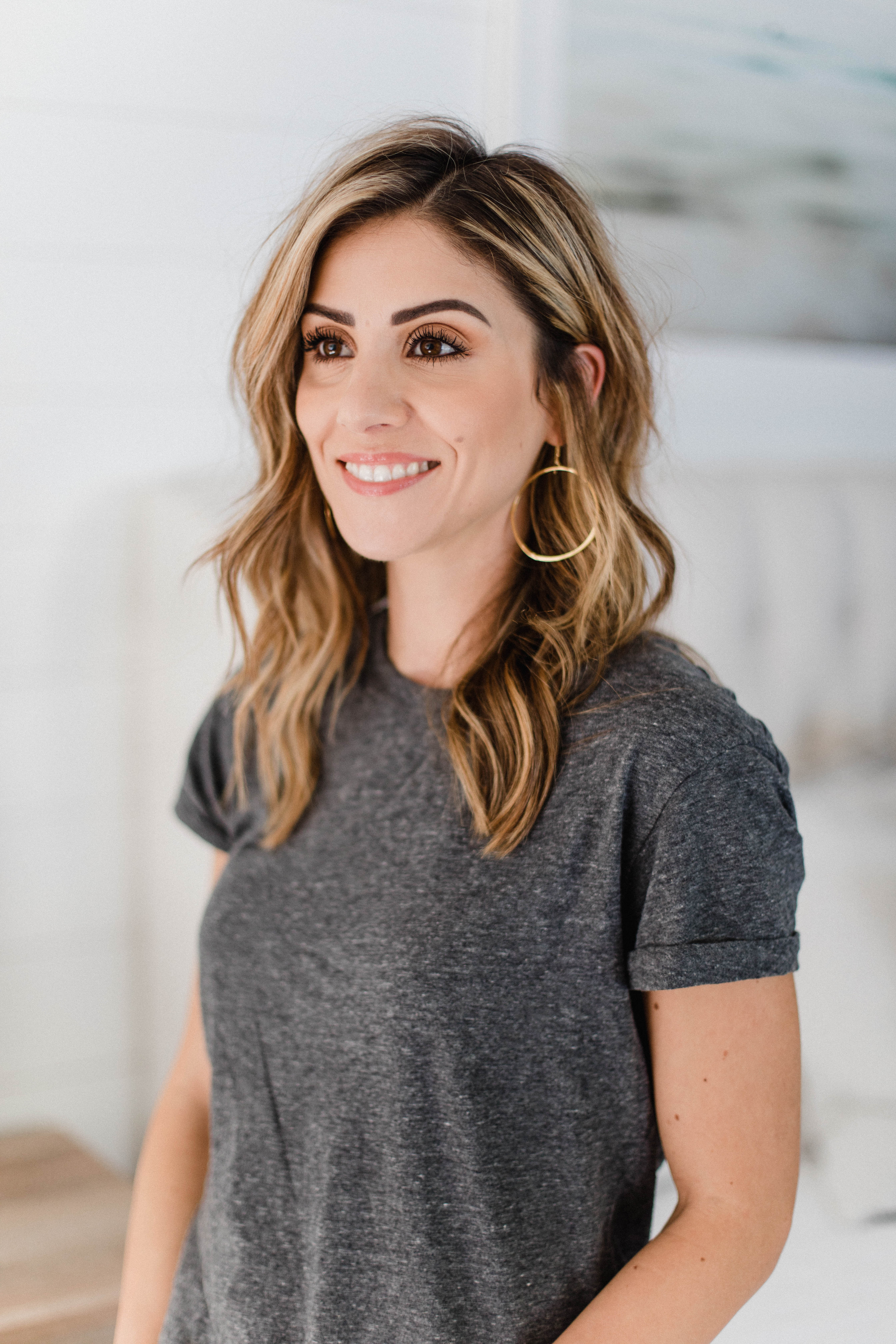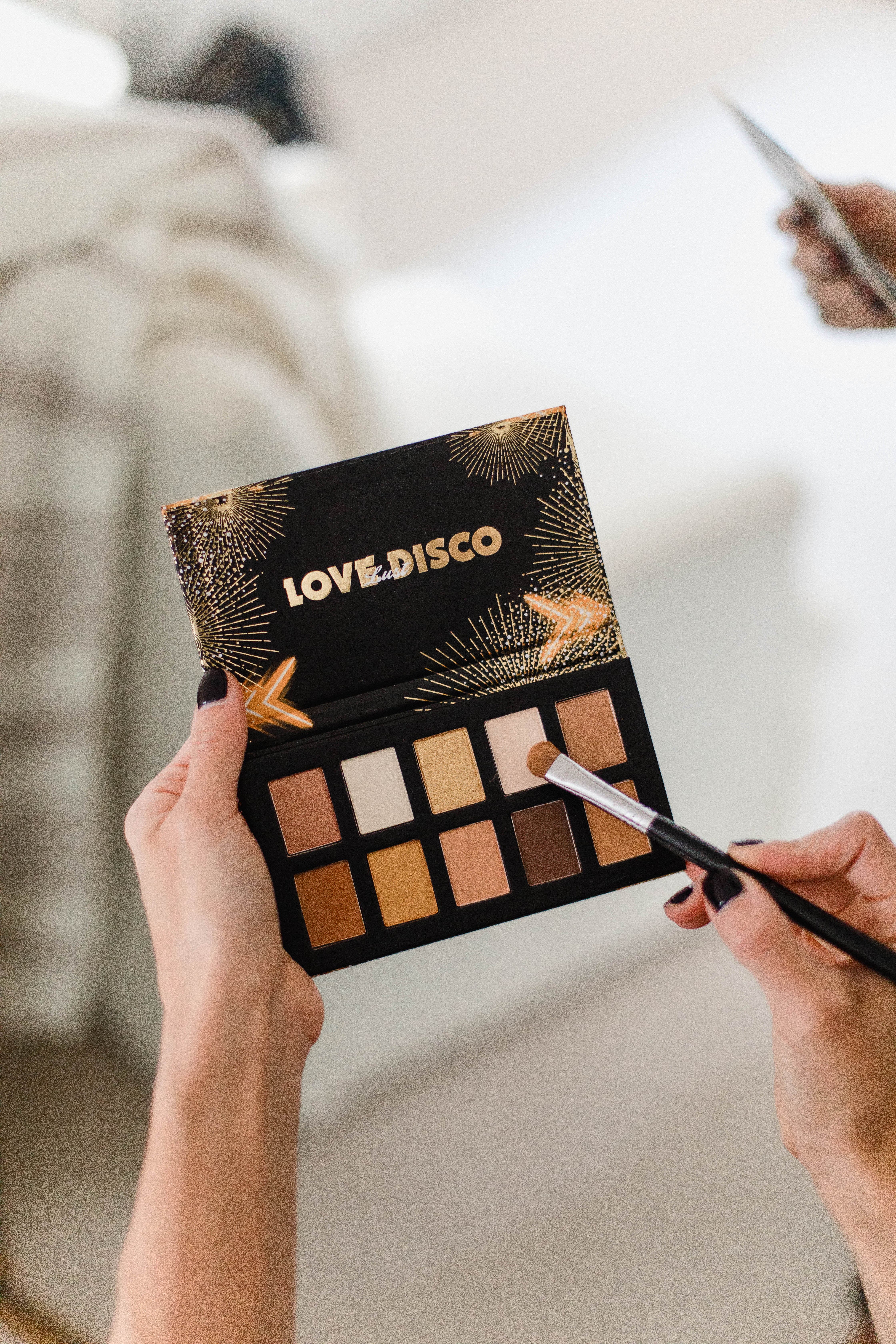 I've been buying NYX Cosmetics Butter Gloss (I love the color Tiramisu!) and their lip liners for years now, but had yet to try out any of their eyeshadow palettes! Their new Love Lust Disco Shadow Palette in the color Livin' Lavish (part of their holiday collection!) caught my eye because it has a variety of warm neutrals that are perfect for the season! It's only $20, too, for 10 shadows! That makes each individual shadow only $2 – and you're getting a decent pan size of each! NYX Cosmetics is a makeup brand committed to supporting pro makeup artistry that is accessible to ALL, which means you're getting quality products at reasonable prices! They're a cruelty-free brand, too!
I love this palette because it has every color I usually wear all in one. #4 is the perfect matte cream, which I usually put all over my lid on a daily basis. This is my one-step eyeshadow! I like that it evens out my skin tone on my lid to my brow bone.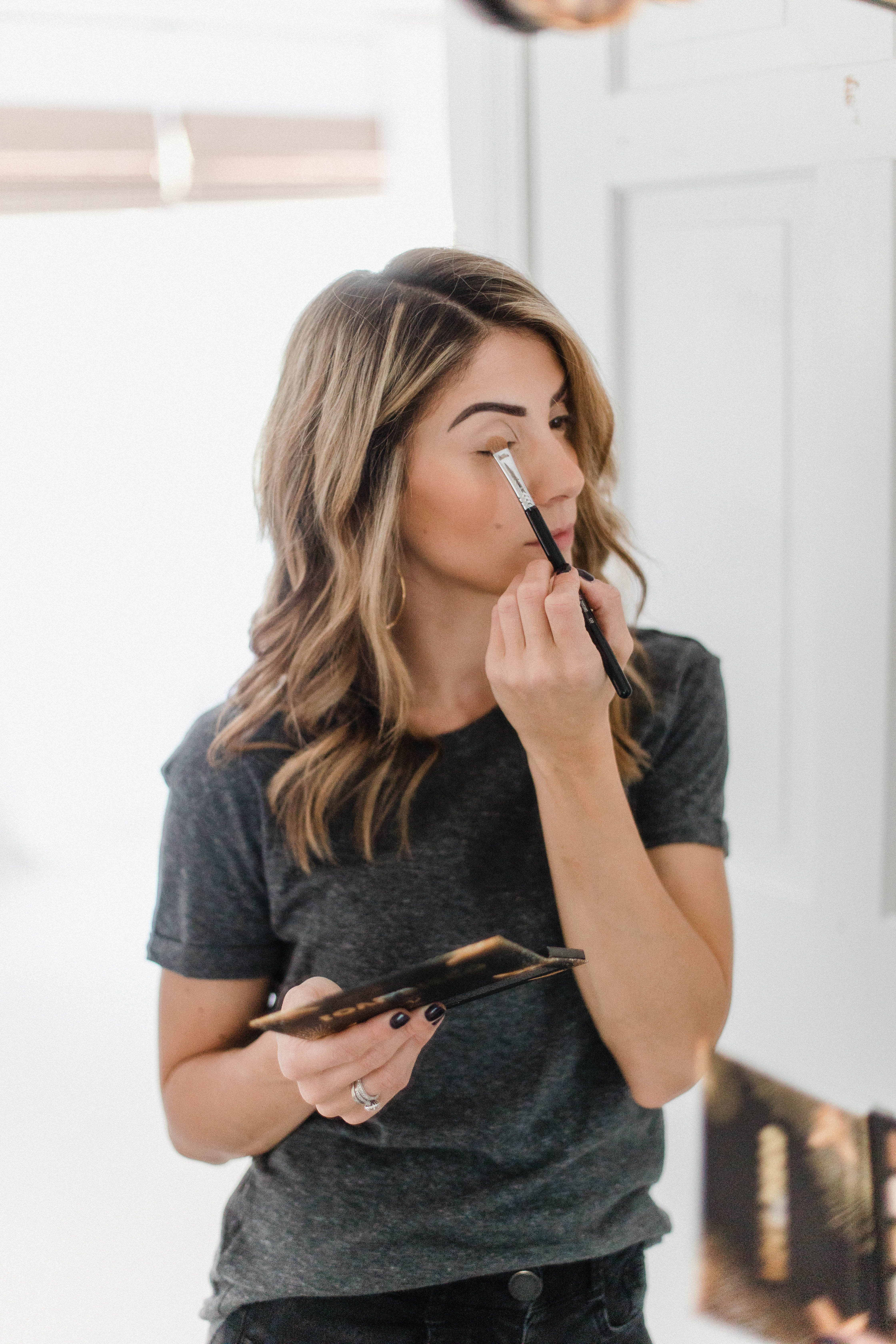 If I'm doing a more dramatic eyeshadow look, I always put a mid-tone brown shade in my crease. #10 is the perfect color for this. I like that it's buildable as well! I'm not a beauty pro by any means, but I felt it blends well too. I could easily throw on mascara and stop the look here!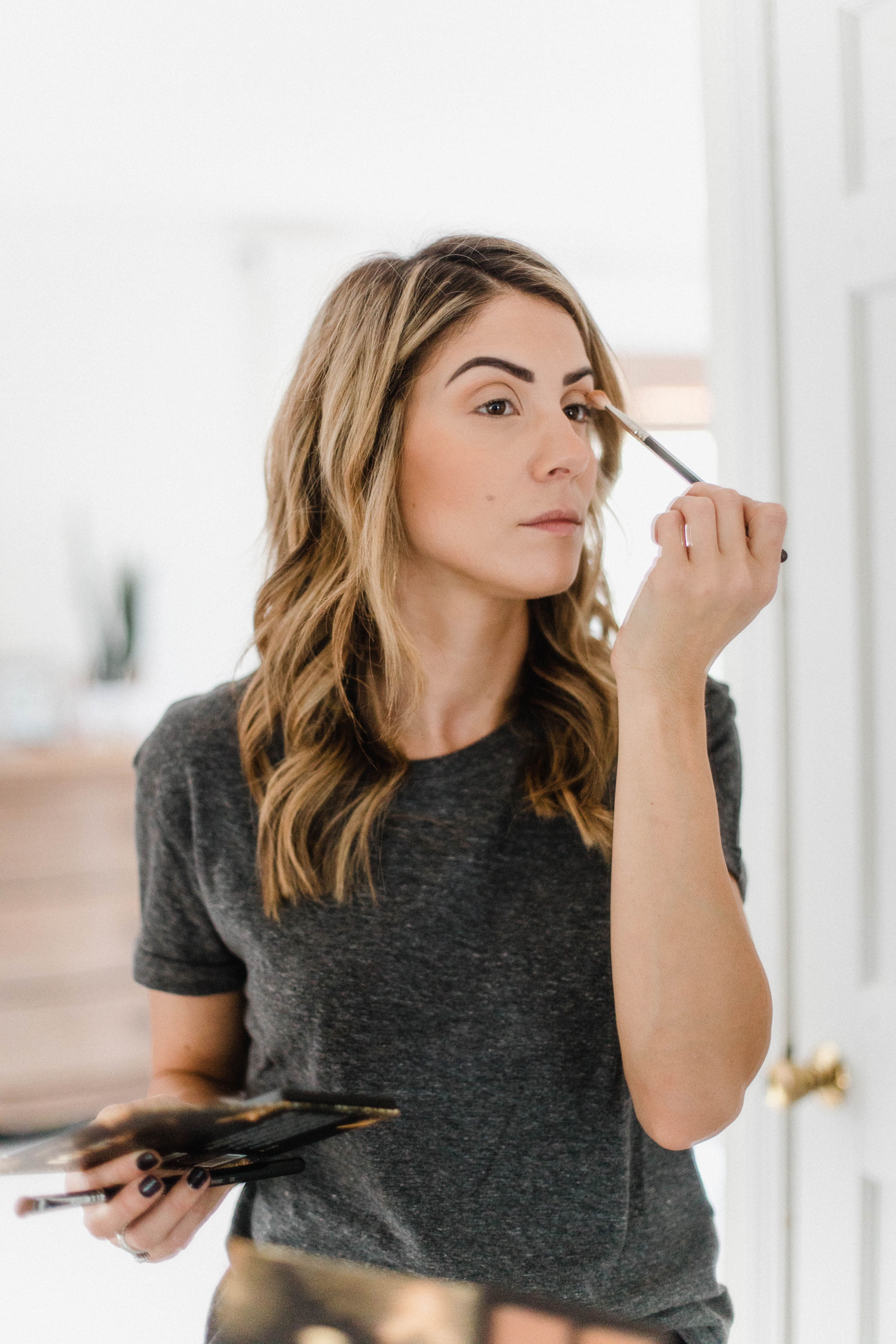 To take this eye one step further, I added #5, a shimmery light brown, all over my lid. It's got a bit of a shimmer, so I recommend using your finger to apply it (I've found shimmer shadows apply much better that way!). I also use this same color with a small angle brush on my lower lash line.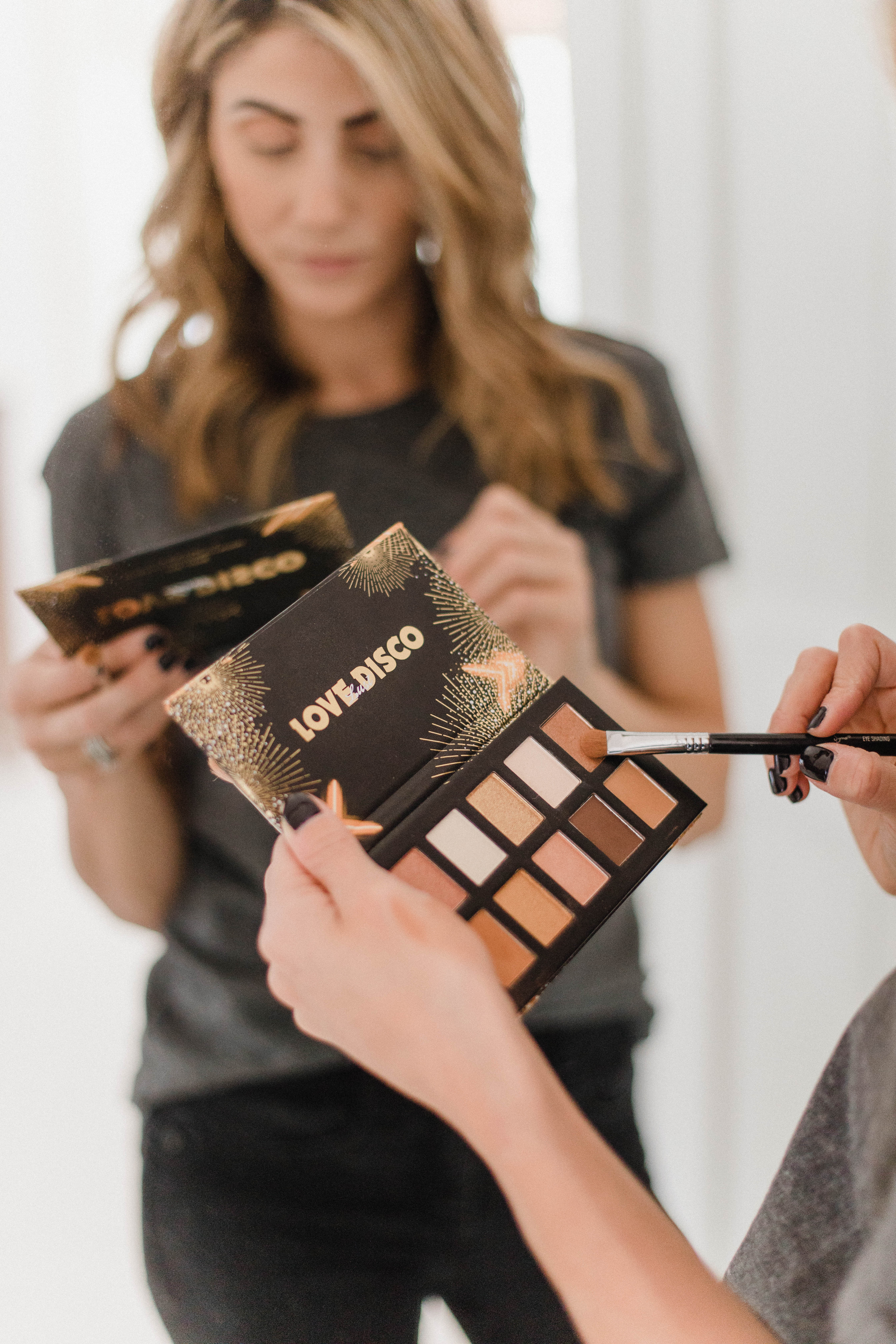 Shade #9 is a deep matte brown that's dark enough to be used as a replacement for liner on the upper and lower lash line! If I wanted a deeper look, I would apply this using a small angle brush.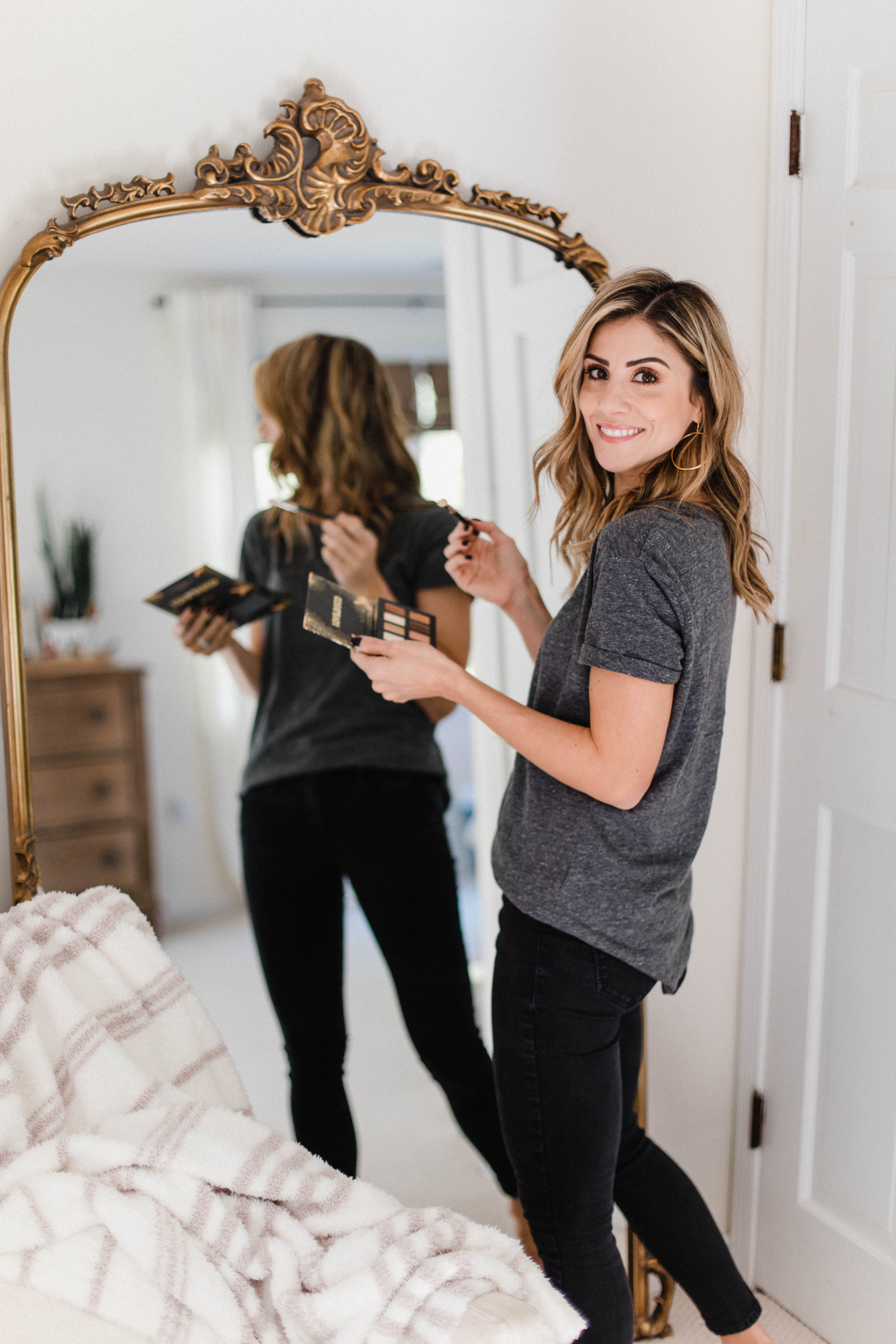 If you're looking for an affordable eyeshadow palette, I recommend checking NYX Cosmetics Love Lust Disco Shadow Palette! It comes in 3 shades, but I'm partial to Livin' Lavish because of the warm neutral tones. I'm linking up more affordable cosmetics by NYX below for you, you can use the code LAUREN for 20% off your purchase now through 11/30!