I cannot even begin to express my excitement with you today! It's so hard keeping fun and exciting projects from you guys, so I'm so excited to be able to share one of them! I'm so excited to present to you guys the LAUREN MCBRIDE x LOGAN AND LENORA collection, now available for preorder (with an exclusive coupon code below!)!!!!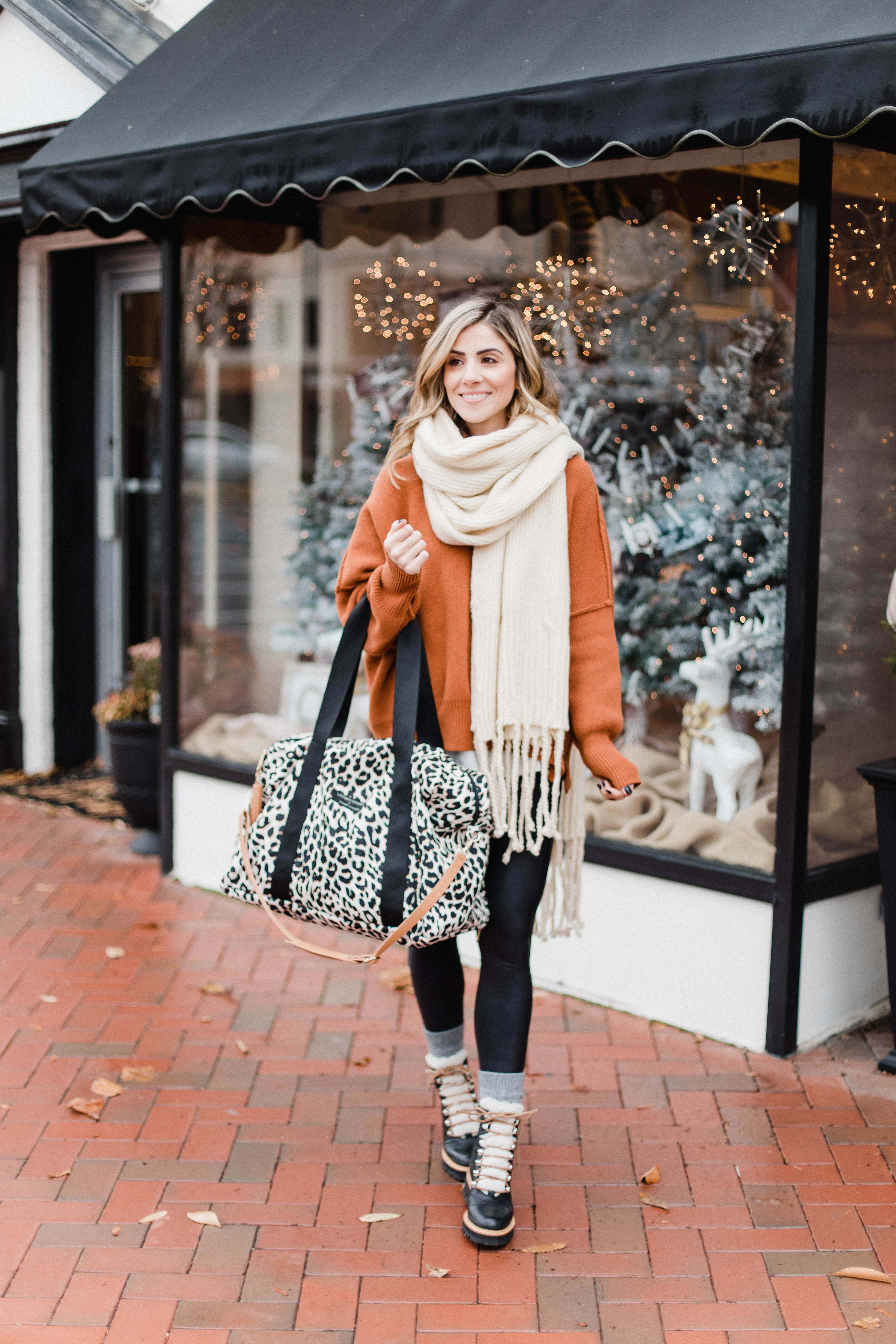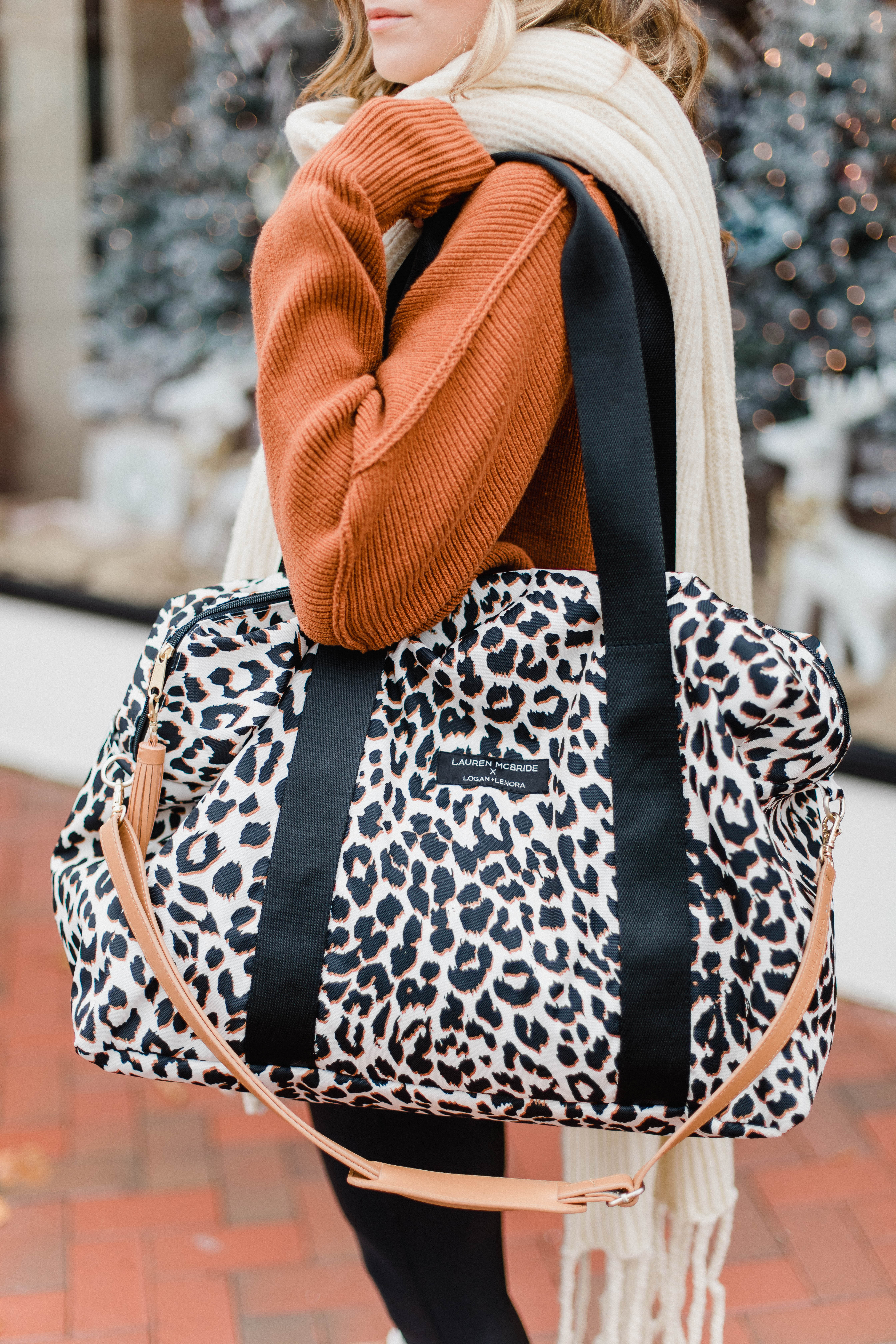 I am so honored to have worked with Logan and Lenora on this bag! When we started discussing what we wanted the bag to look like, I knew I wanted to stick to my love for all things neutral. But if there's ever a print I'm drawn to, it's leopard. And I also consider leopard a neutral 😉 Knowing we wanted a leopard print, we set out on a mission to create the perfect pattern that we hope will appeal to all of you!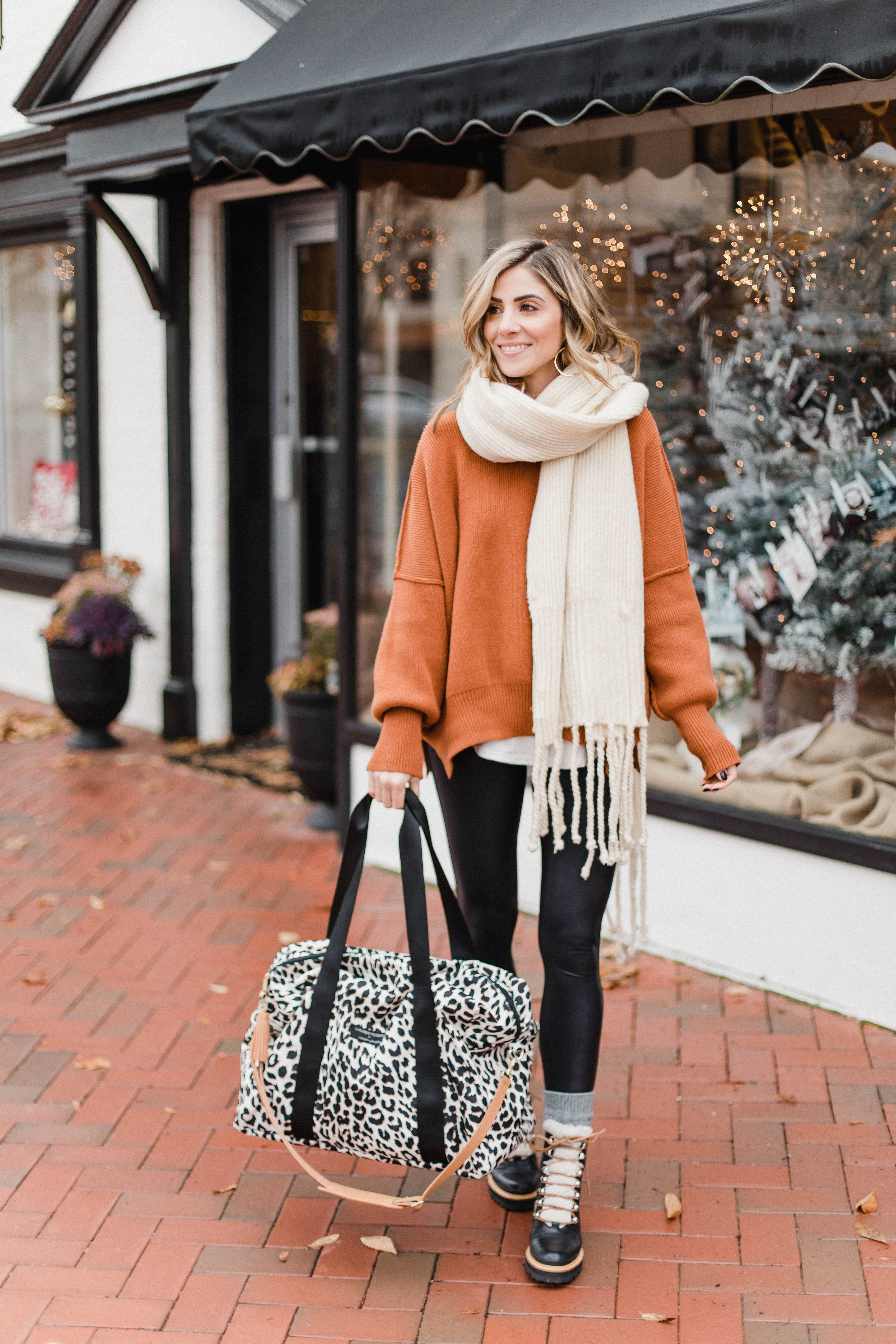 My collection is now available for PREORDER, and will ship out December 10th. They'll arrive just in time for the holidays!
Above is Logan and Lenora's newest sized bag, the Duffel, which is probably my favorite one yet! It's got a ton of room inside, and even a compartment underneath, all while being carry-on compliant. Perfect as a travel bag or even a gym bag! My collection is available in the DUFFEL, DAY TRIPPER, CONVERTIBLE CLUTCH, and TOILETRY POUCH.
Here's the low down on why my Logan and Lenora bag is so amazing!
– The exterior is weatherproof and stain resistant! It's also made from their NEW poly canvas made from recycled bottles!
– The inside is waterproof! YES, waterproof!
– It's MACHINE WASHABLE! You heard me!
– It's carry-on compliant! I use mine as a carry-on for all of our trips!
You have the ability to customize your bag, too! You can choose between black, camel, or pink tassels and straps for more personalized look.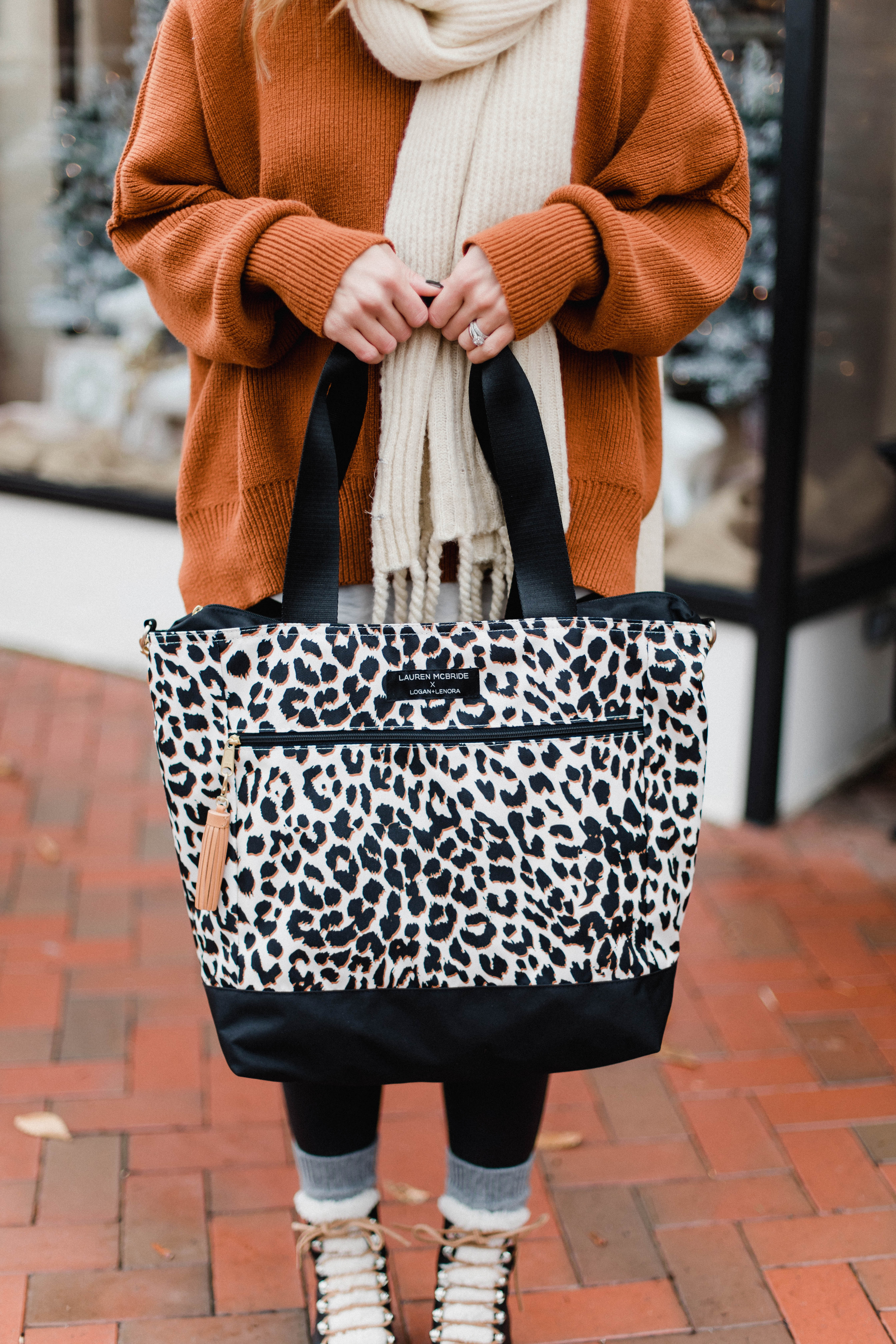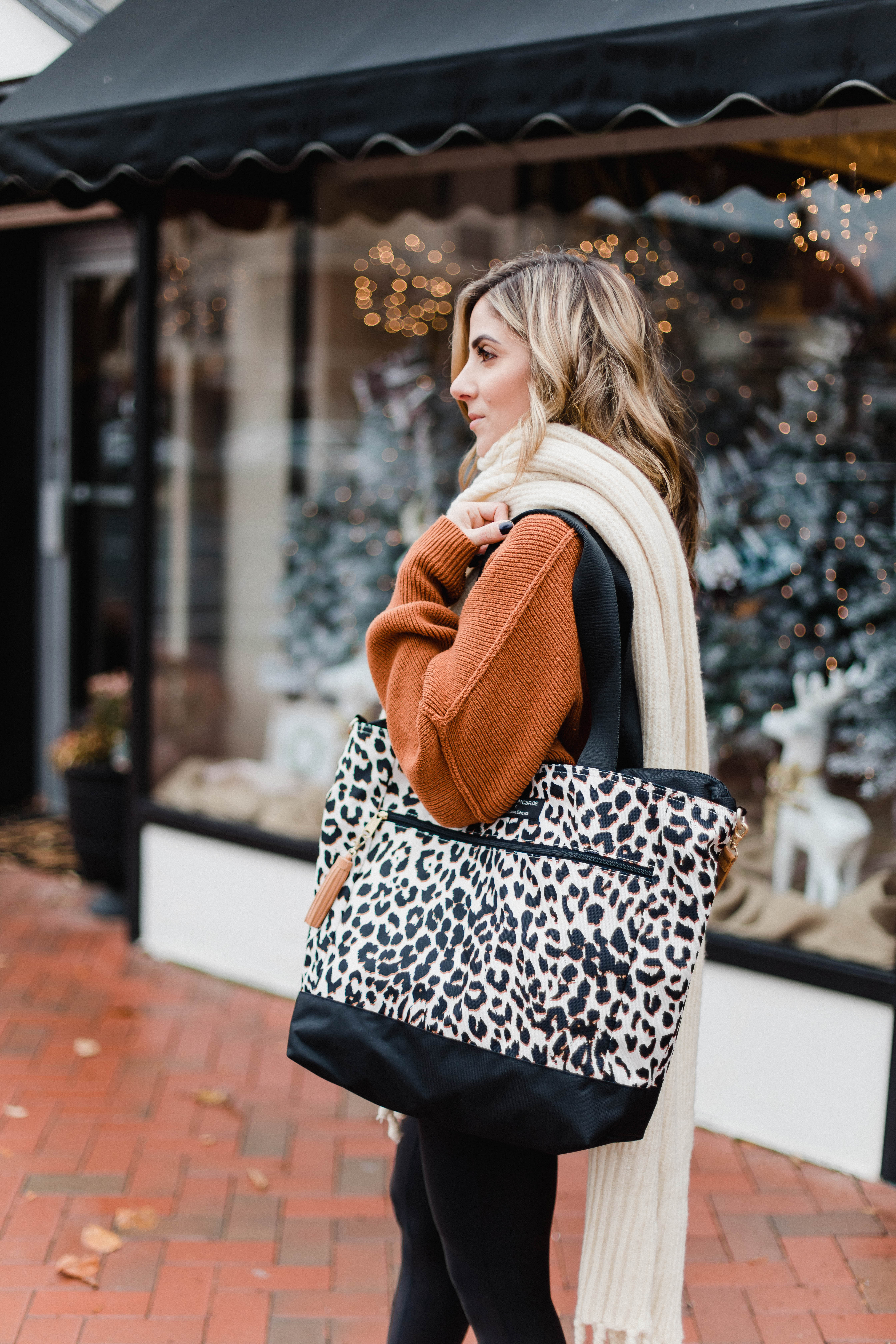 We even have the perfect travel bundle available for you! You can get the DAY TRIPPER, CONVERTIBLE CLUTCH, and TOILETRY POUCH for $225! The best part is Logan and Lenora offers AFTERPAY, which means you can pay in 4 interest-free installments!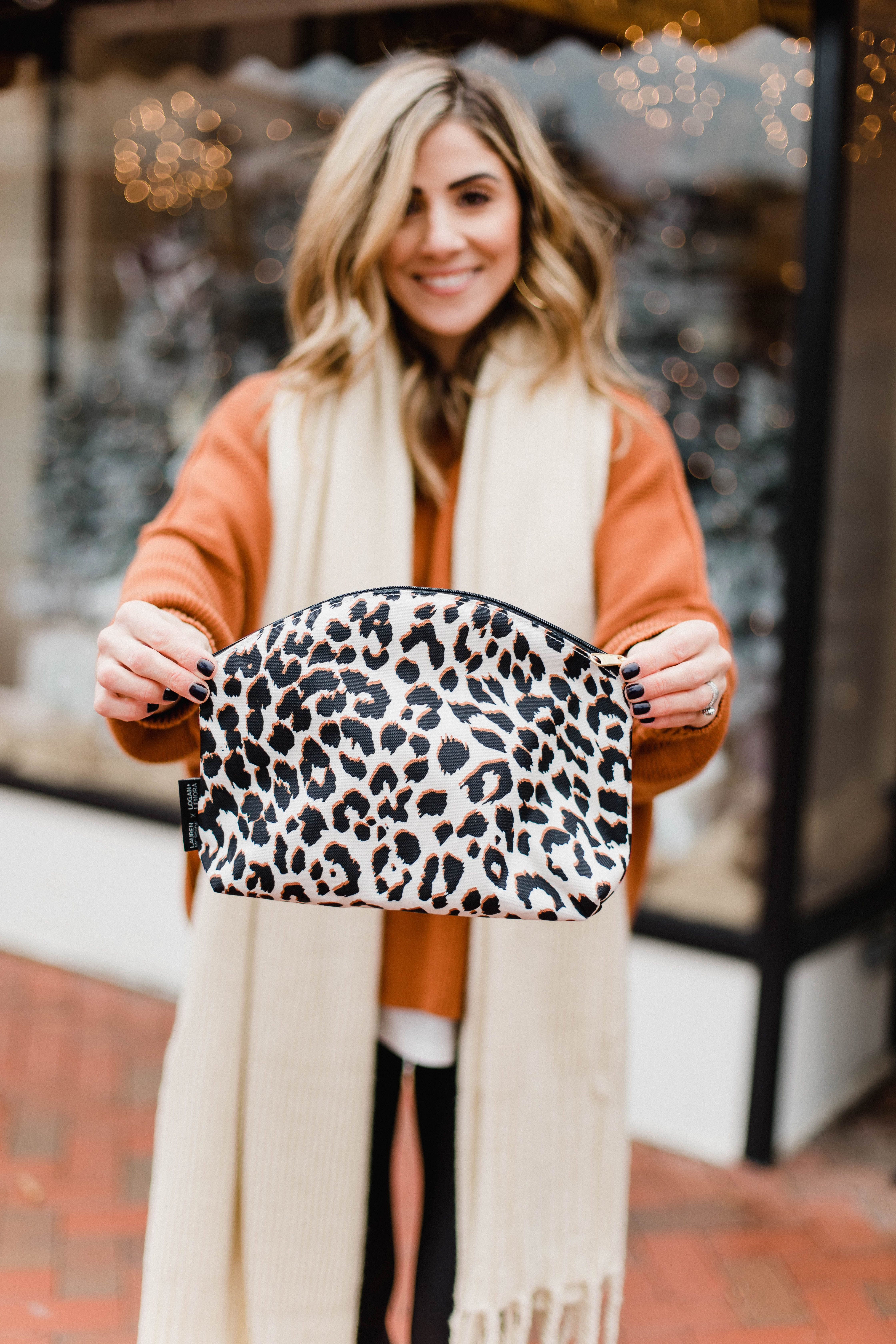 I think my favorite part about this company is how amazing the owners themselves are. I am very particular about partnering with brands in this way, and Rachel and Ben have been absolutely gems to work with. Getting to know the people behind the brand has made me appreciate the brand even more. They're so great!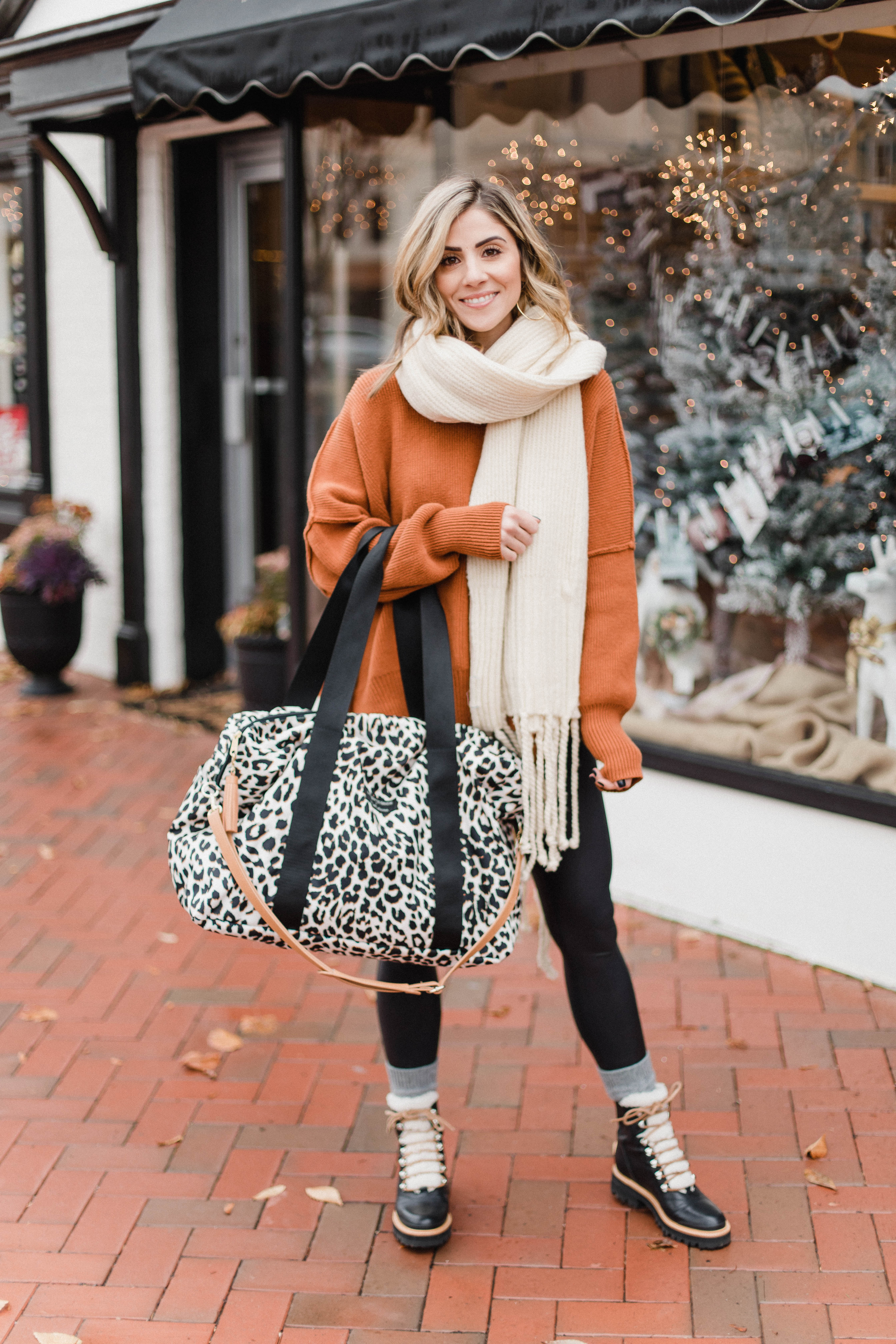 We've got an EXCLUSIVE launch code just for YOU! If you use the code MCBRIDE10 on any purchase of my collection, you'll get an extra 10% off!
I hope you guys love the bag as much as I do! Please be sure to tag me on social so I can see you styling your bags! I can't wait for you to get them in hand, and as ALWAYS…thank you for all of your support!
COUPON CODE: MCBRIDE10