Serena & Lily is having their BIGGEST sale of the year! EVERYTHING is 25% off right now through December 3rd with the code THANKFUL. This is the deepest discount I've seen them offer, which is super exciting!! And even better, you can receive a special offer if you subscribe to their email! I truly love the quality of all Serena & Lily products, and they are well worth the investment. But that 25% off is an added bonus! I'm sharing some of my top picks below! 🙂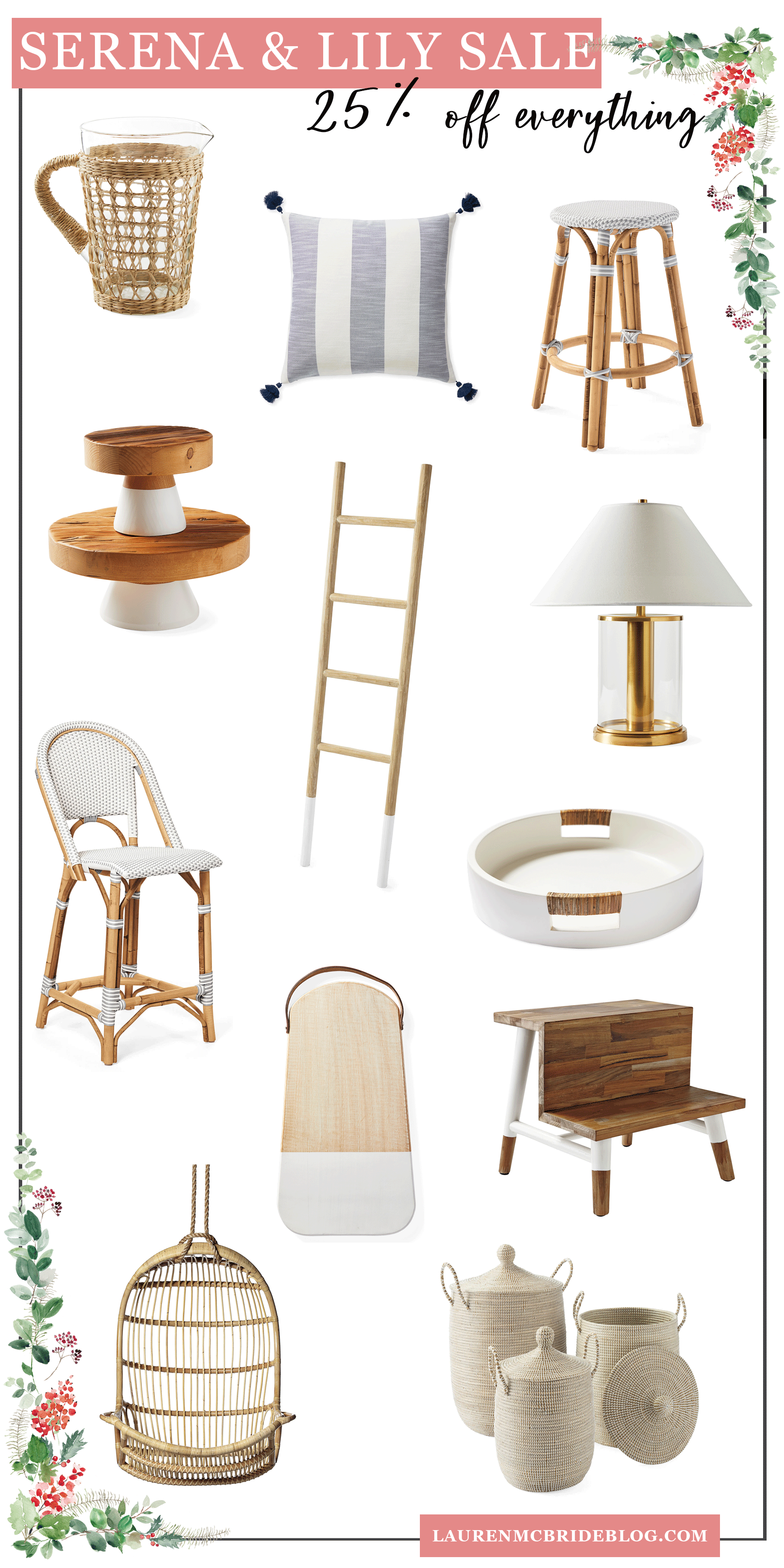 We recently added the Riviera Counter Stools to our new breakfast nook area, and so far we LOVE them! They're such beautiful, coastal inspired stools! Many of you often ask about this adorable little Teak Step Stool that we keep in the kitchen, too. I like that the kids can easily help out with baking or cooking and have their own designated spot (although I'd be lying if I said fights didn't break out over who gets to use it!).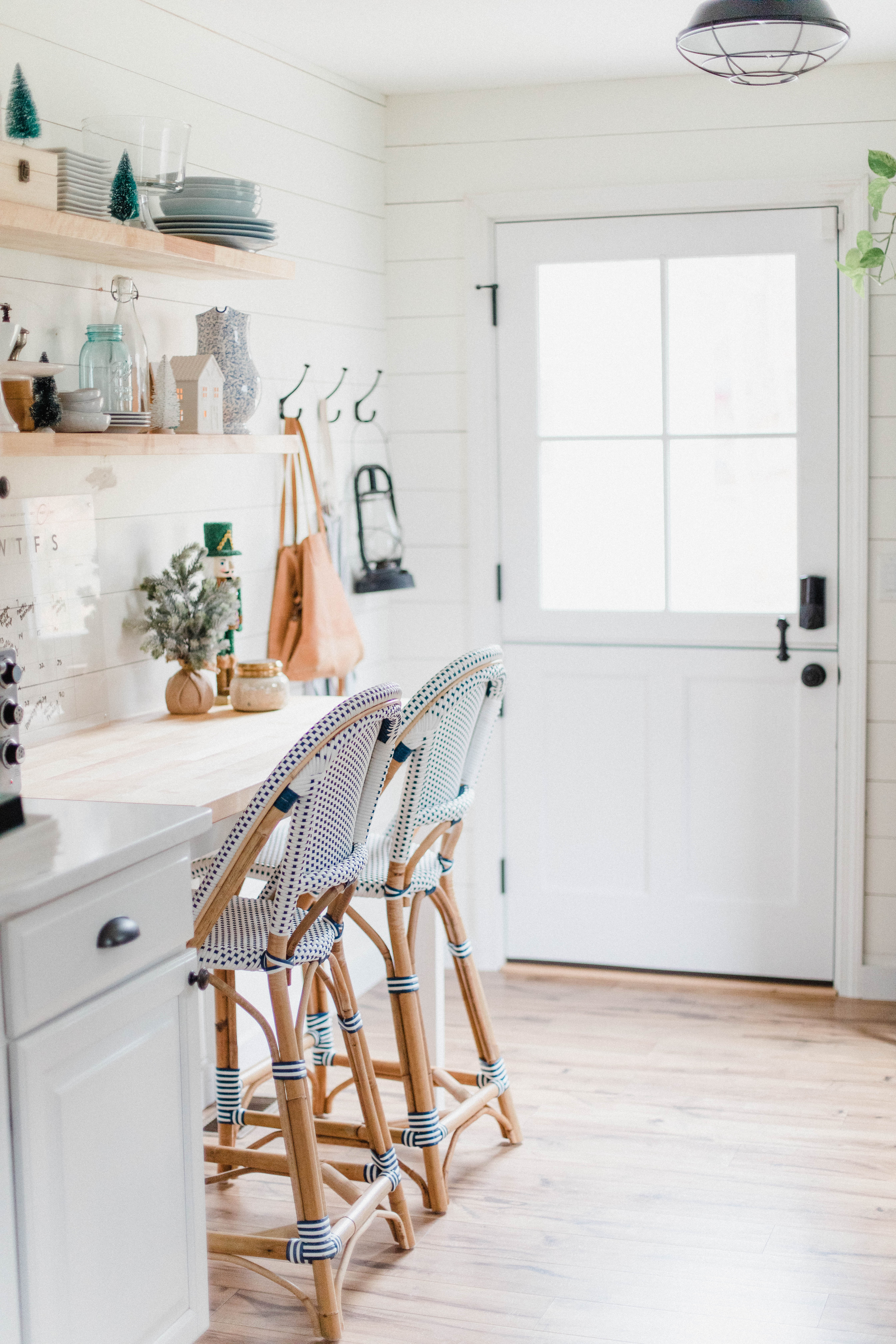 Another Serena & Lily item I absolutely love is my Sutter Linen Quilt. This quilt is absolutely BEAUTIFUL and washes SO WELL. I can't express that enough! The white has little beige stitches throughout, and it's just so pretty on our bed. One of my favorite items!
These La Jolla Baskets are great for storage because of their lids! I like that you can shove a ton of stuff inside of them and not see any of it. I broke down and purchased one during their last sale and use it for storage of our guest room bedding.
And I can't forget about the Hanging Rattan Chair! I used to have this swing on our covered front porch, but I don't recommend it there. I'm currently trying to figure out where else I can place it in our home! I'm also a big fan of all Serena & Lily pillows. Their pillow covers are so well made and I love that they easily go together for seamless styling. We have several throughout our home, but a few of my favorites are the Avalis Pillow Cover and the Ashby Pillow Cover. But there are so many options!!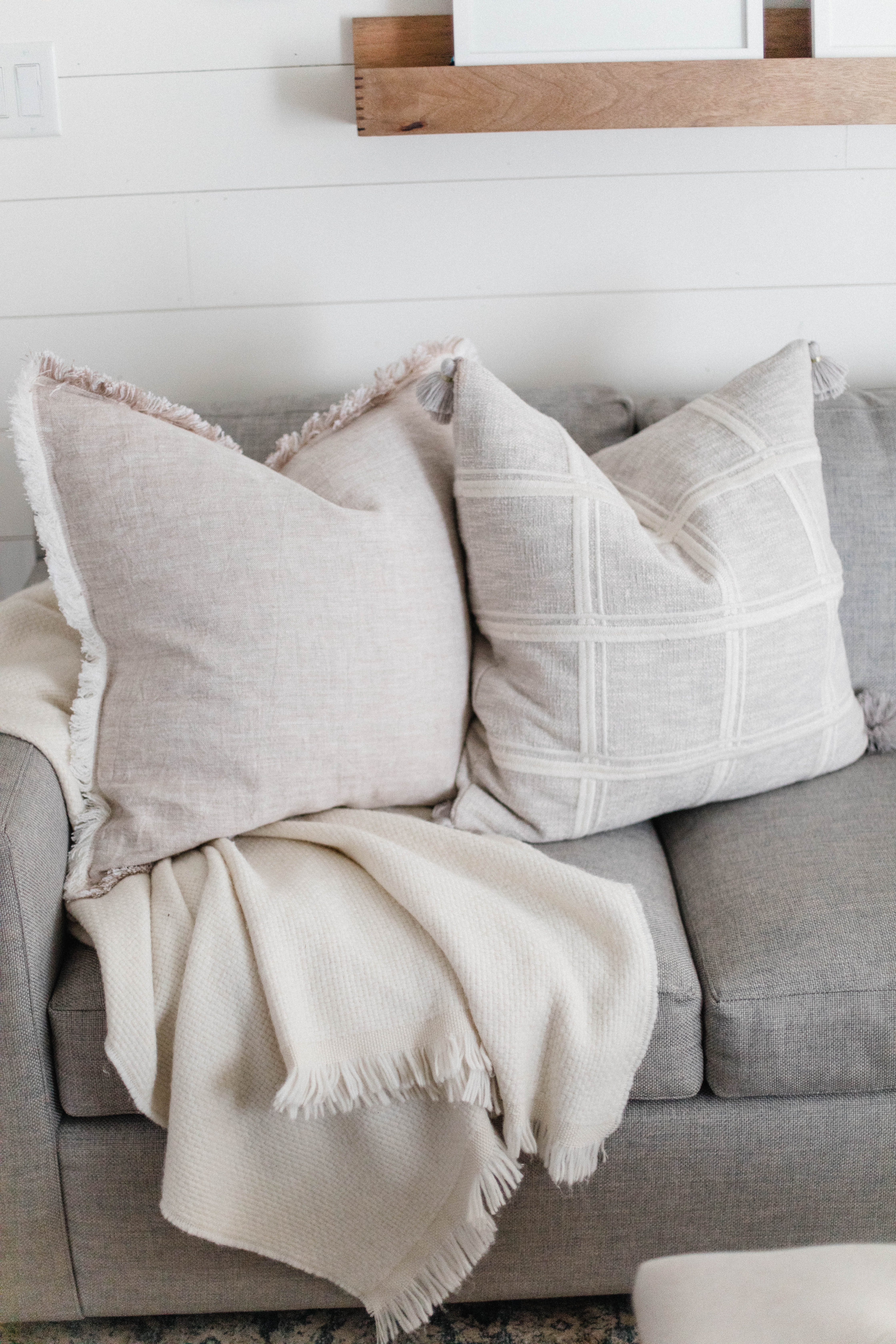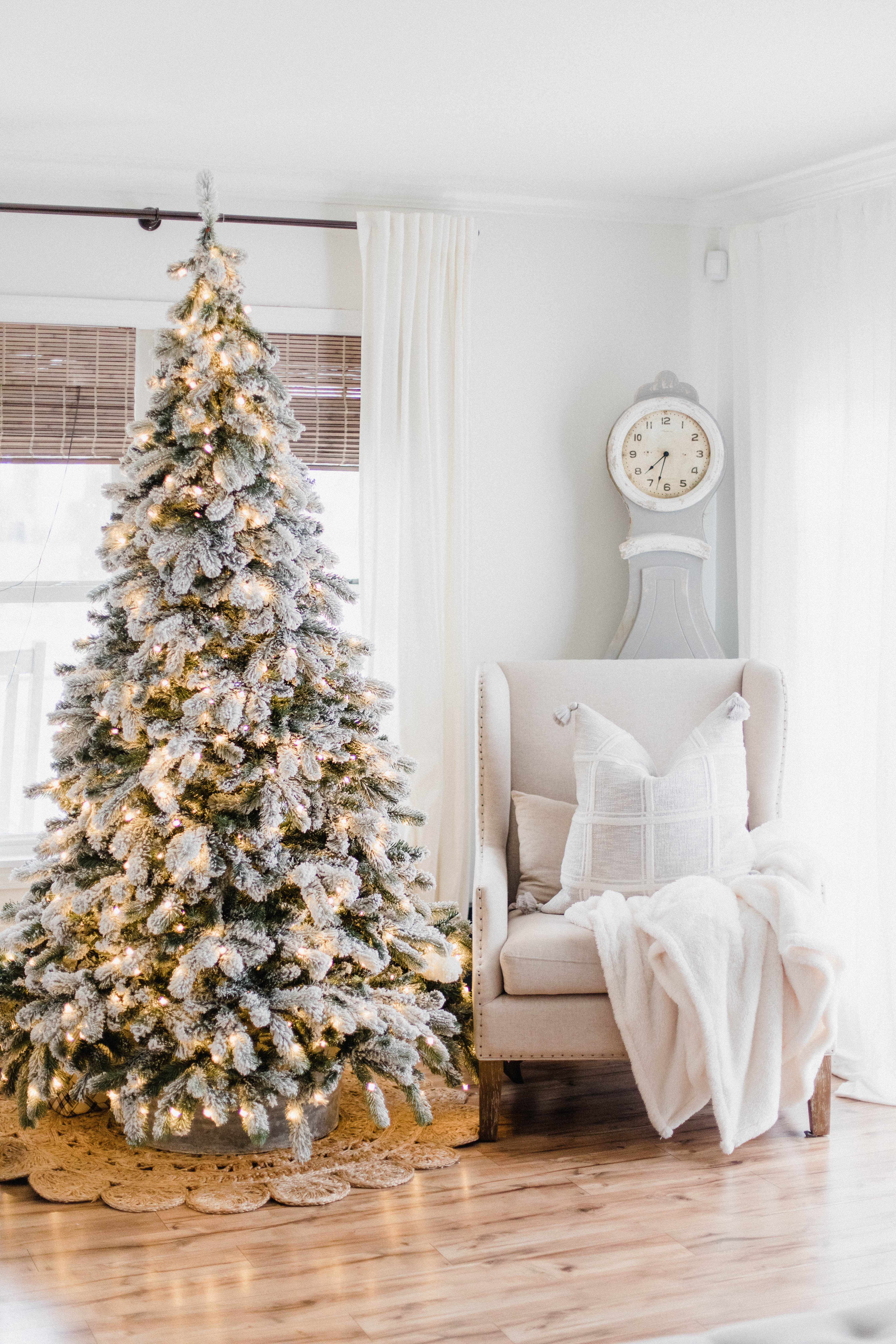 I currently have my eye on this South Seas Bar Cart….just need to find a spot for it! Serena & Lily is a top partner in design, and I love the sophistication their pieces add to our home!
SHOP MY PICKS BELOW!
Thank you to Serena & Lily for sponsoring this post! All thoughts and opinions are my own.