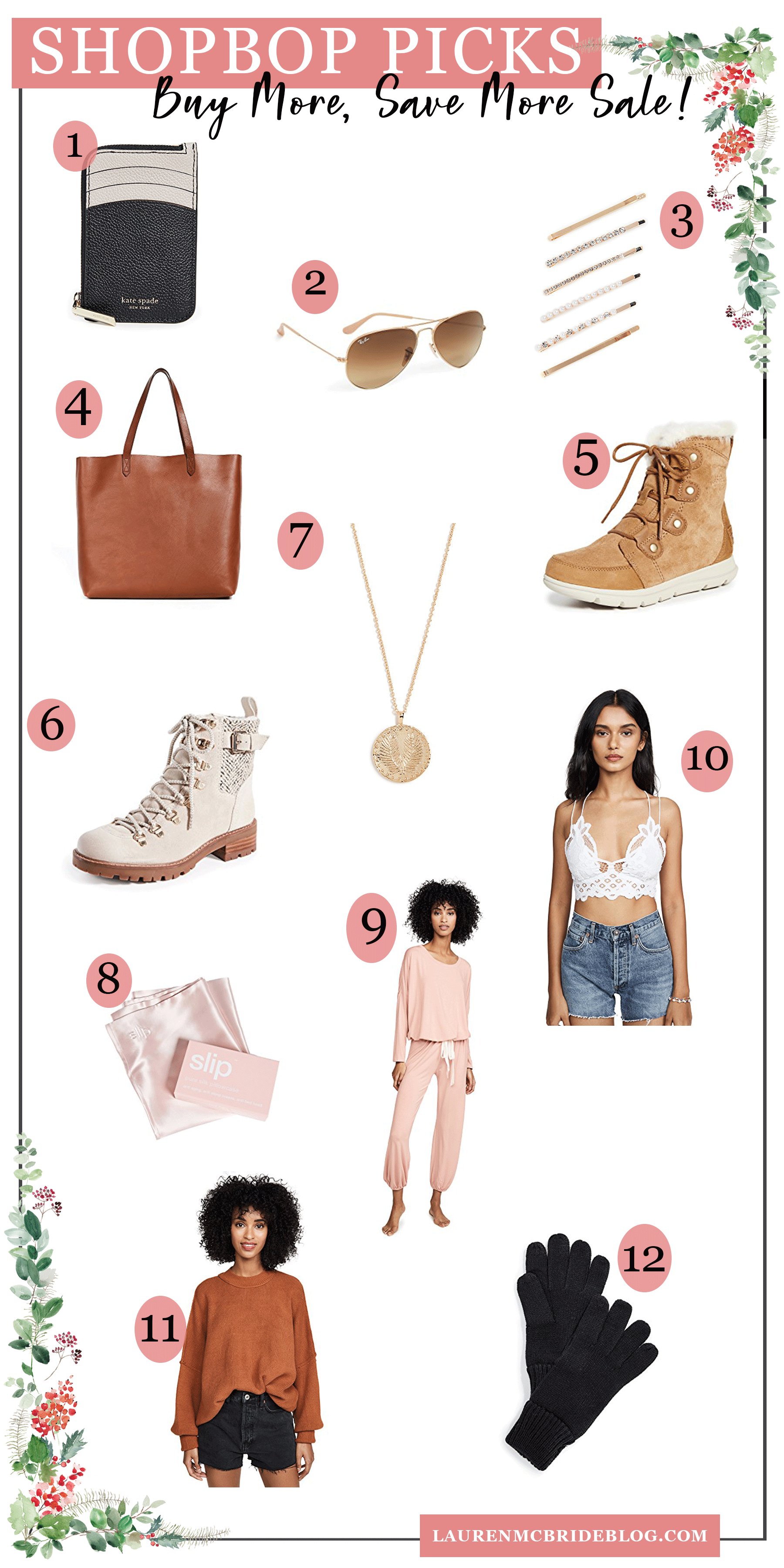 I rounded up some picks for the ShopBop Buy More Save More Sale below for you! This is a great time to get holiday gifts or even split an order with a friend to take advantage of the deeper discount! All sale details are below for you:
15% off orders $200+
20% off orders $500+
25% off orders $800+
with code MORE19
I've included some items I wear regularly for you below, including a few items that are very similar to a few I have! The sale ends December 2nd!
1 // Kate Spade Zip Card Holder
2 // Ray-Ban Aviator Sunglasses
7 // Gorjana Palm Coin Necklace
10 // Free People Adella Bralette
11 // Free People Easy Street Tunic
12 // Hat Attach Basic Texting Gloves
Check out more of my picks below!