Thank you to Biossance and Shopstyle for sponsoring today's post! All thoughts and opinions are my own.
I've been super picky with my skincare lately, especially since my skin has been a little temperamental the past few months. Now that things have calmed down a bit (thankfully!), I've been experimenting with omitting certain products that I felt might have caused my issues and introducing new ones that work better for me. One of the brands I had my eyes on for so long, per a recommendation of a friend, was Biossance. Their products are CLEAN and formulated without parabens, synthetic fragrances, and other questionable ingredients. They're also vegan, cruelty-free, and EWG-verfied (which is huge!). For those reasons, I knew I needed to give their products a shot! They're having a huge Black Friday sale, so today I'm sharing some of the new products I've been trying, and a few more I have my eyes on! I also have a 25% off discount code for you that works on ALL products except the Eye Gel and Lip Balm. You can use LAURENMCBRIDE25 at checkout, and it's good until 12/25!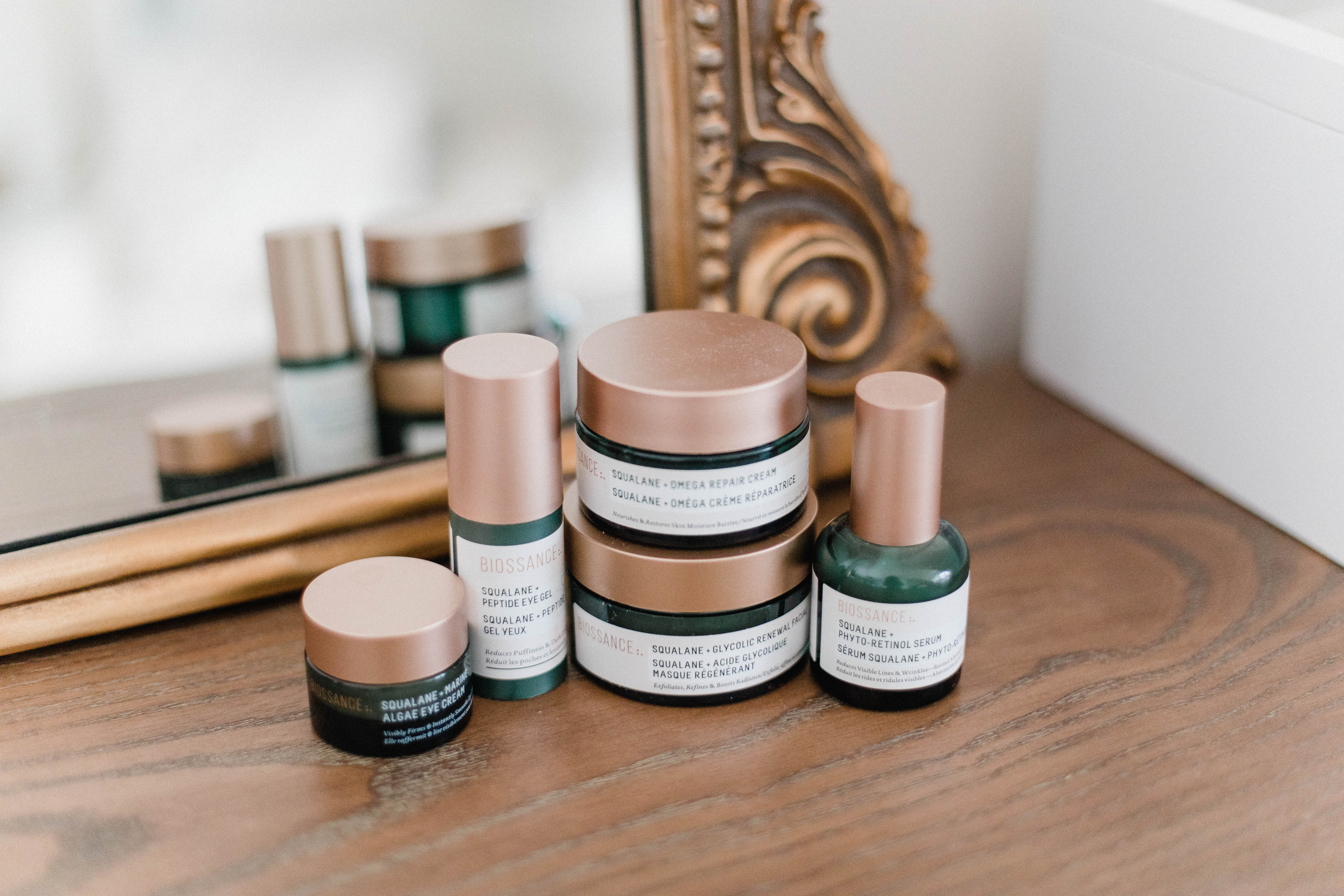 Biossance is known for their use of Squalane, which they derive sustainably from 100% plant-based sugar cane. Squalane is a weightless, non-comedogenic oil that hydrates and locks in moisture. It's in every single one of Biossance's products! Below are a few I've been trying out!
SQUALANE + PHYTO-RETINOL SERUM: I'm frequently asked which retinol product I use, and before this..NONE. I've been breastfeeding or pregnant the past 7 years and haven't been able to add it in! One of my friends recommended this plant-based retinol by Biossance because she said it works incredibly well. It gives the benefits of retinol thanks to bakuchiol (a plant-derived form of retinol), and it helps tackle fine lines and wrinkles without causing any irritation, redness or dry skin that is often associated with retinol. It can be used in the morning AND at night. Just be sure to apply an SPF at the end of your routine in the morning! So far I've been really liking this product!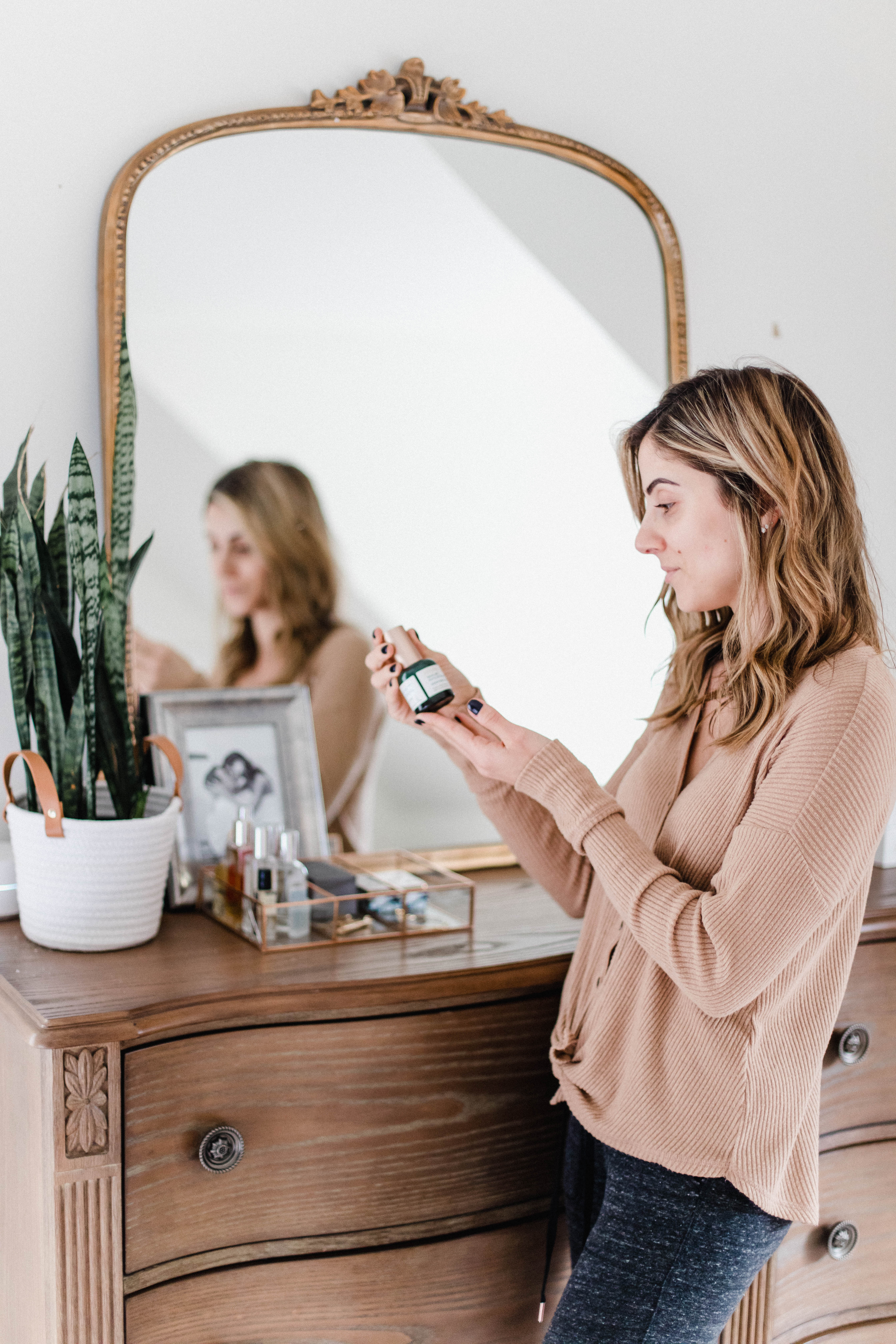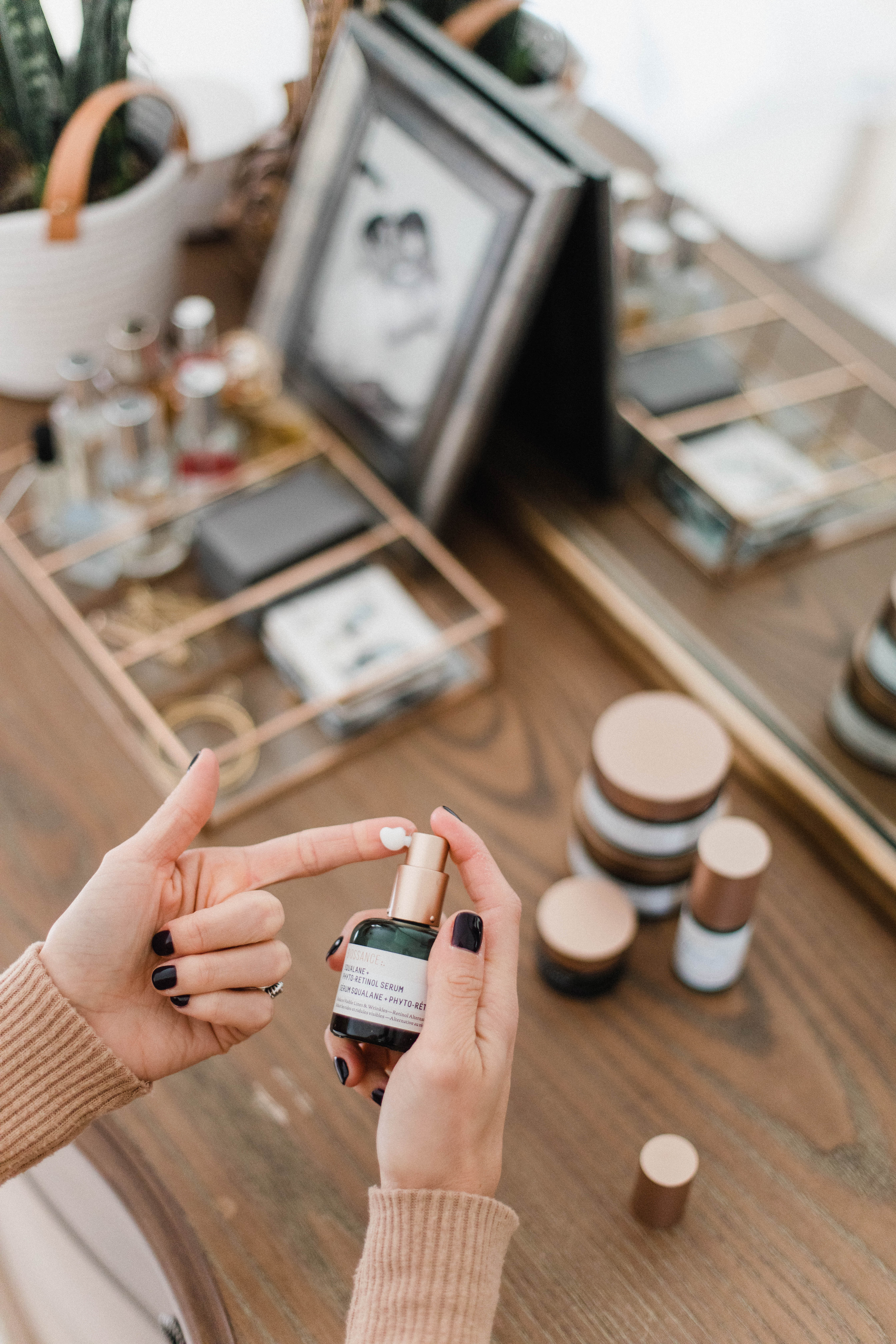 SQUALANE + PEPTIDE EYE GEL: This eye gel is SUPER lightweight, yet ultra-hydrating! It helps the appearance of dark circles and puffy eyes without being greasy (which is great if you have oily eyes like me!) Bonus tip: Put it in the fridge for 10-15 minutes before applying. The cold feeling will help alleviate the puffiness! This is one of Biossance's best selling products and it's on SALE for $25 (originally $54!!!!). That's a huge savings!!!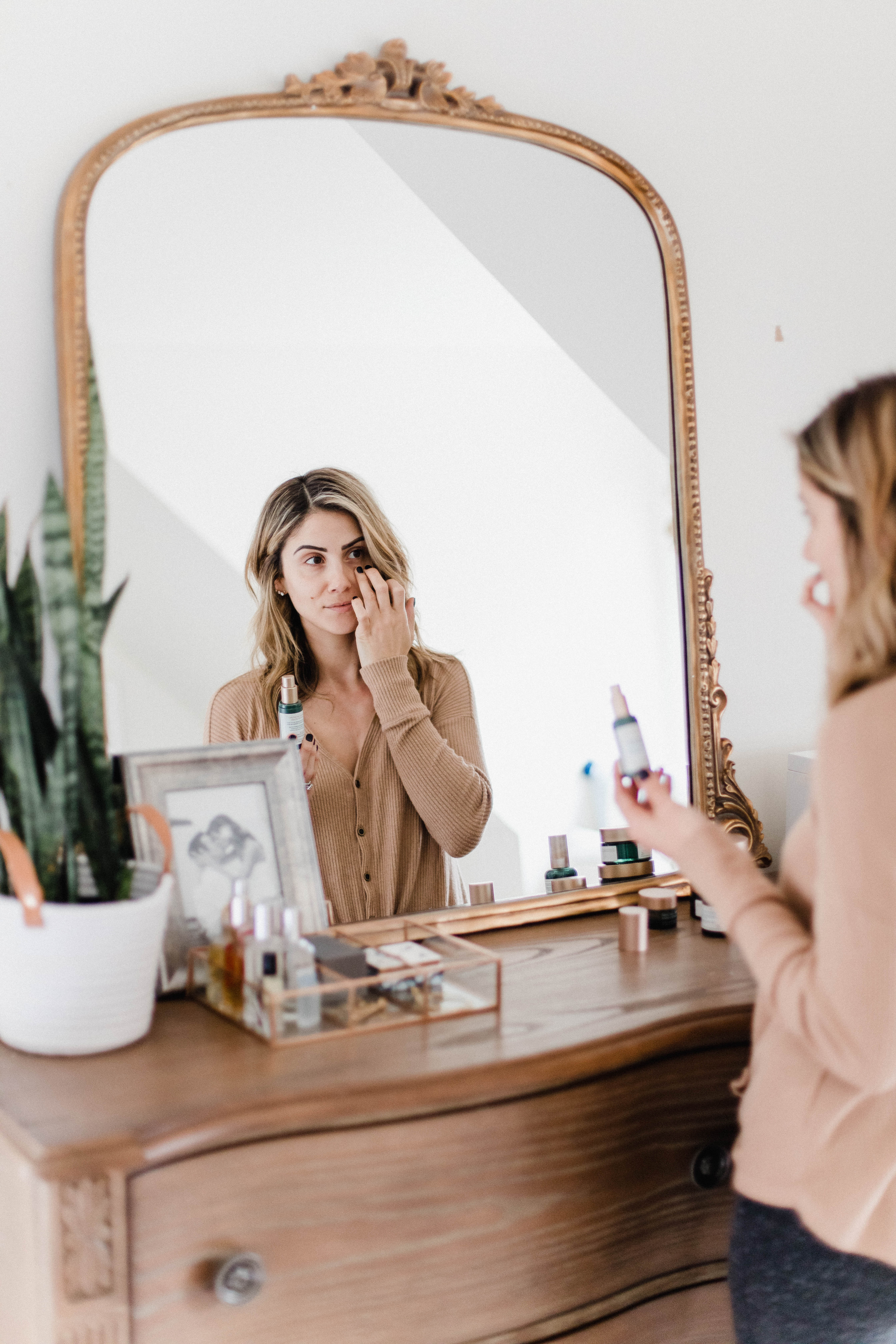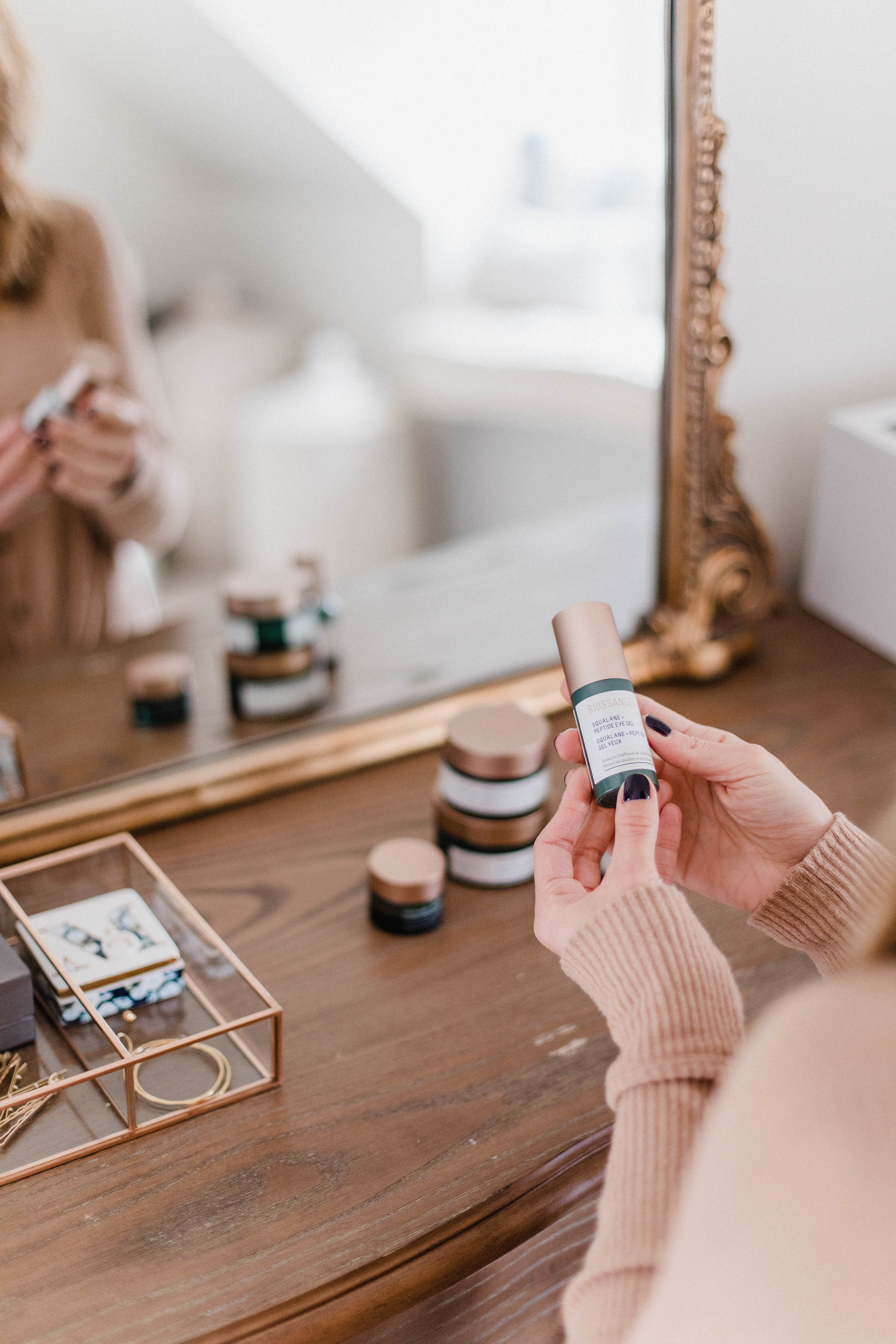 SQUALANE + MARINE ALGAE EYE CREAM: This eye cream lifts, brightens, and smooths the eye area instantly! It's super hydrating without being greasy, and it's perfect for dry or oily skin in the winter. The pink huge helps brighten the eye area (I'm all about that!). I also particularly like that it doesn't make my concealer cakey or creasy when worn under it!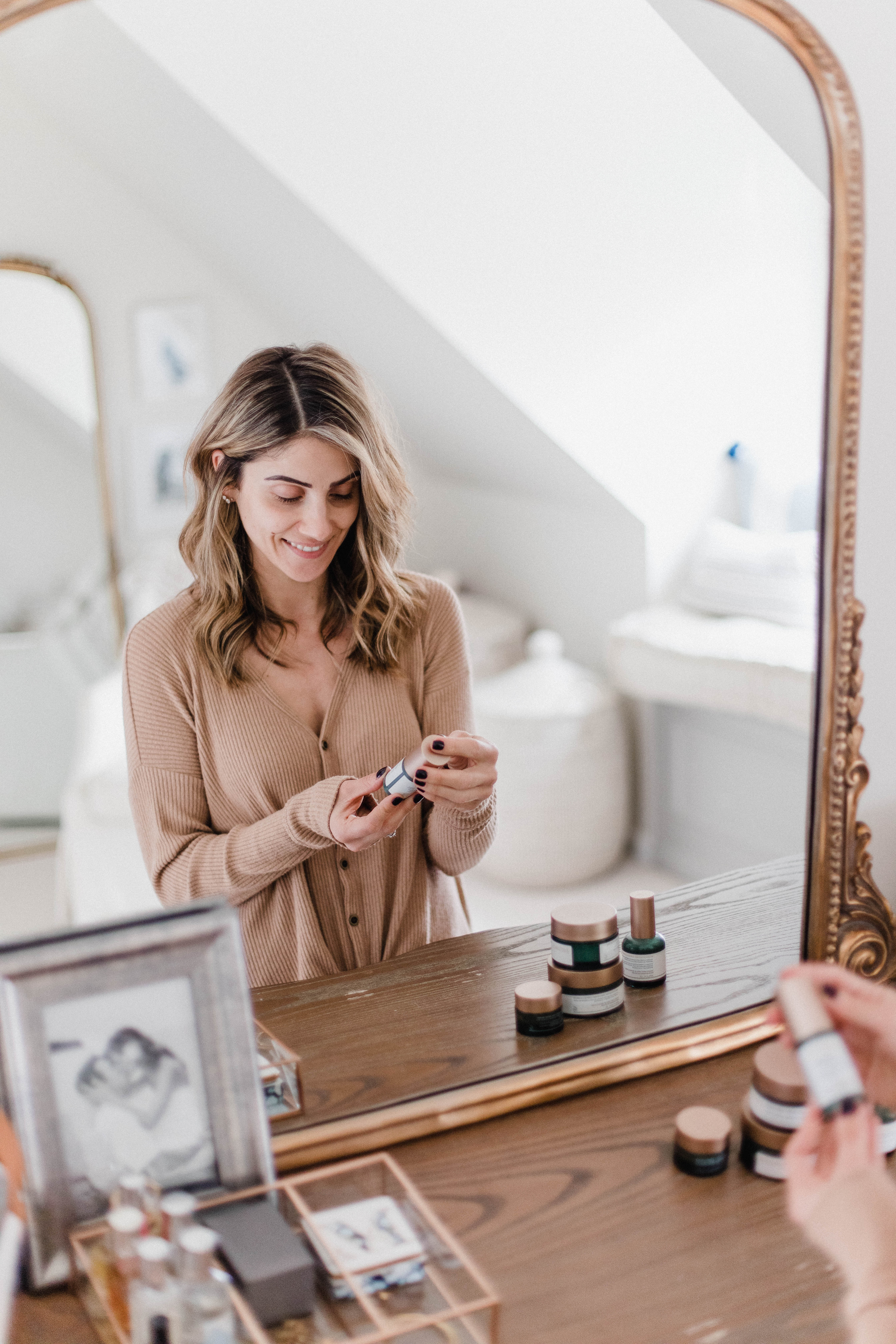 SQUALANE + OMEGA REPAIR CREAM: This cream is perfect for the winter! It deeply moisturizes yet doesn't leave your skin feeling greasy. It has omega fat acids, cermides, and lipids that are formulated to mimic the skin's natural barrier. I've been applying it at night to help my skin stay moisturized since our heat makes the air so dry. It's also great for traveling, too, if your skin gets super dry from flying!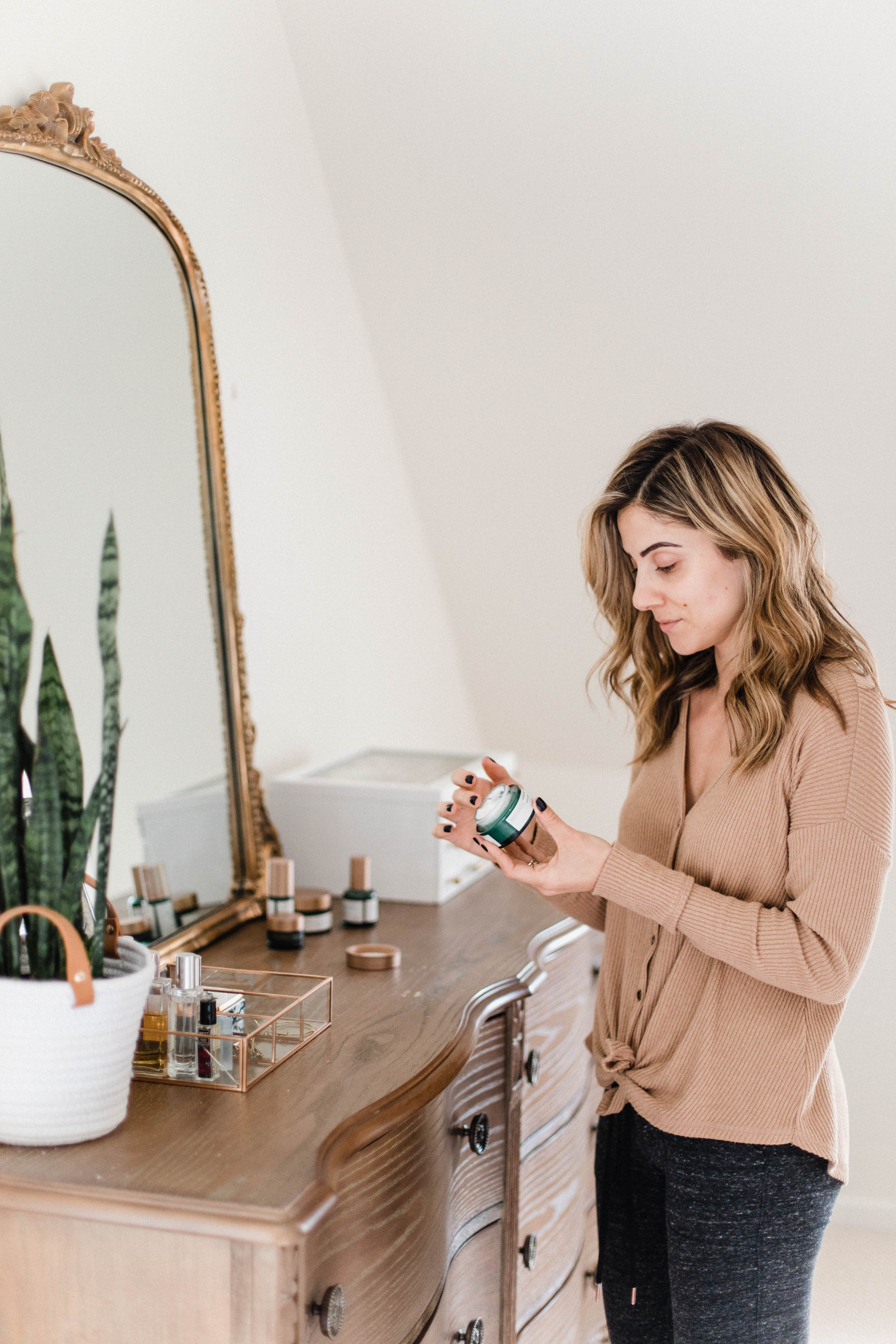 Other Biossance products I'm planning to try…their SQUALANE + VITAMIN C ROSE OIL and SQUALANE + GLYCOLIC RENEWAL FACIAL. I'll report back on stories once I do!
You can get Biossance's SQUALANE + PEPTIDE EYE GEL on mega sale for only $25 for Black Friday! The sale is only for a limited time, so it's a great time to try it out! I'm linking everything shared below for you 🙂