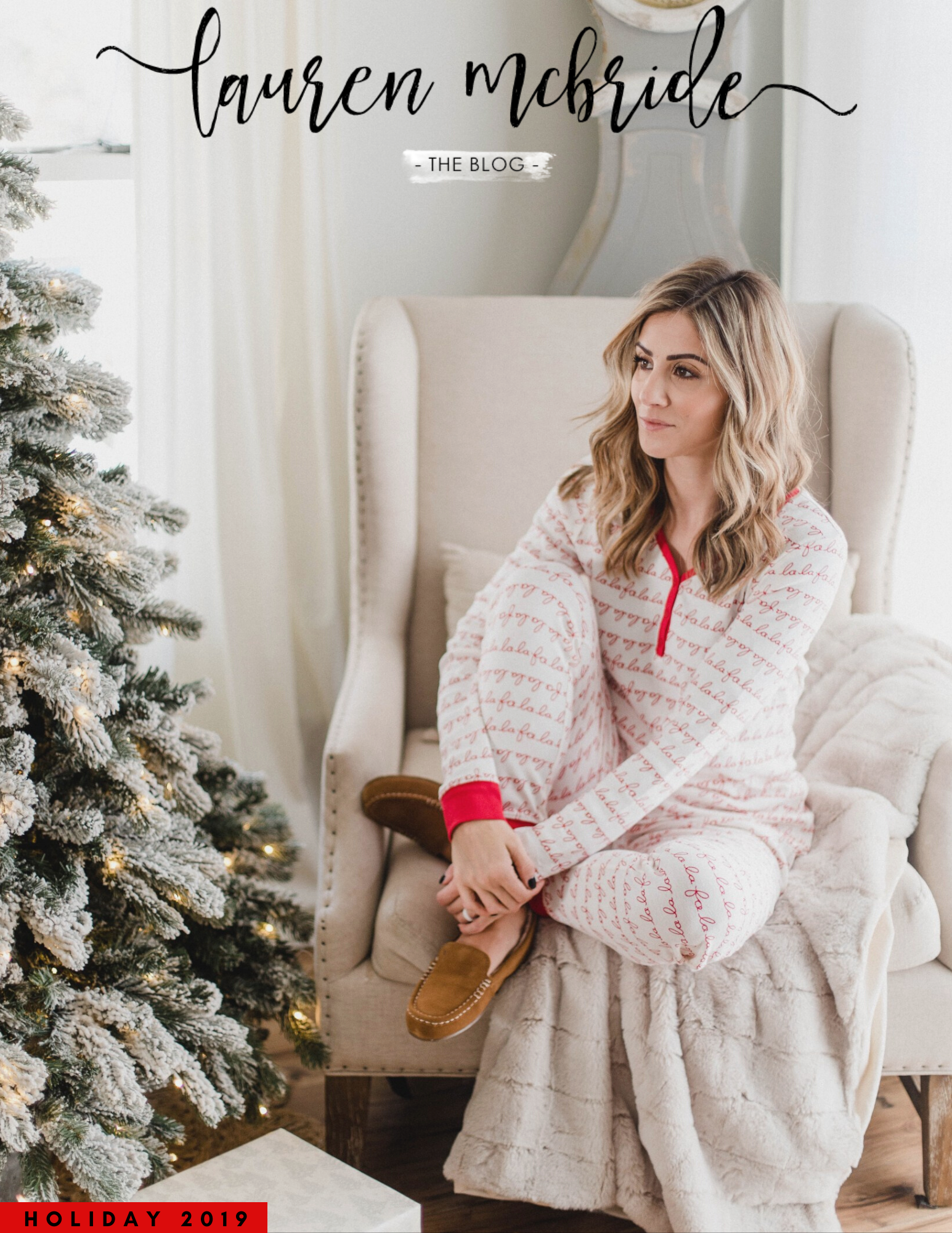 I am so happy to FINALLY be able to share this with you guys! I have been working hard at getting this together. But finally, after a few tech issues, it is finished and ready for your viewing. I introduce you to…..the first annual Lauren McBride Holiday Guide! This holiday guide is jam-packed full of all things holidays from how to wrap the perfect gift to decorating a kid-friendly Christmas tree, all the way to EASY holiday entertaining tips and tablescape ideas, and of course holiday gift guides! I hope you enjoy this guide as much as I enjoyed rounding everything up for you! Below are a few tips for browsing and shopping from the guide.
How Do You Use The Holiday Guide?
The Holiday Guide is fully user-friendly and completely interactive. You can browse the guide by page and topic using the Table of Contents (shown above), all the way to shopping the guide by hovering over any of the products through that have a shopping cart icon (example below).
There are also some pages that are hyperlinked to head over to important links from the website (example below) that you can read more in-depth on the specific topic, get product information from the post or gather more holiday inspiration.
Why Did You Create The Holiday Guide?
The guide was created to help be your one-stop shop all things this holiday season, from tips on decorating the tree all the way to shopping items for your little ones! This guide is a comprehensive resource that has a little bit of everything for the entire holiday season. It can be downloaded straight to your desktop/laptop or mobile device to make it easy to always go back and check items, tips, or follow along with easy to make holiday recipes!
I hope you enjoy the guide! Don't forget to save it to your iBooks on your iPhone for easy access, or bookmark it to your home screen! Happy Holidays!