Thank you to Disney+ and Shopstyle for sponsoring this post. All thoughts and opinions are my own.
Confession: I've been a super emotional mom lately. May its still postpartum hormones almost 2 years later, but I look at my amazing family every day and can't believe how blessed I am to have them. These early years are so impressionable, and my husband and I are really big on creating a happy, loving home for them. We also love having set family time that we all can look forward to because, let's face it, schedules can be hectic with 3 children! One of the ways we do this is by having pizza picnics every Friday. I'm sharing all about our favorite Friday night family tradition today, including Disney+, Disney's new streaming service that we've been watching!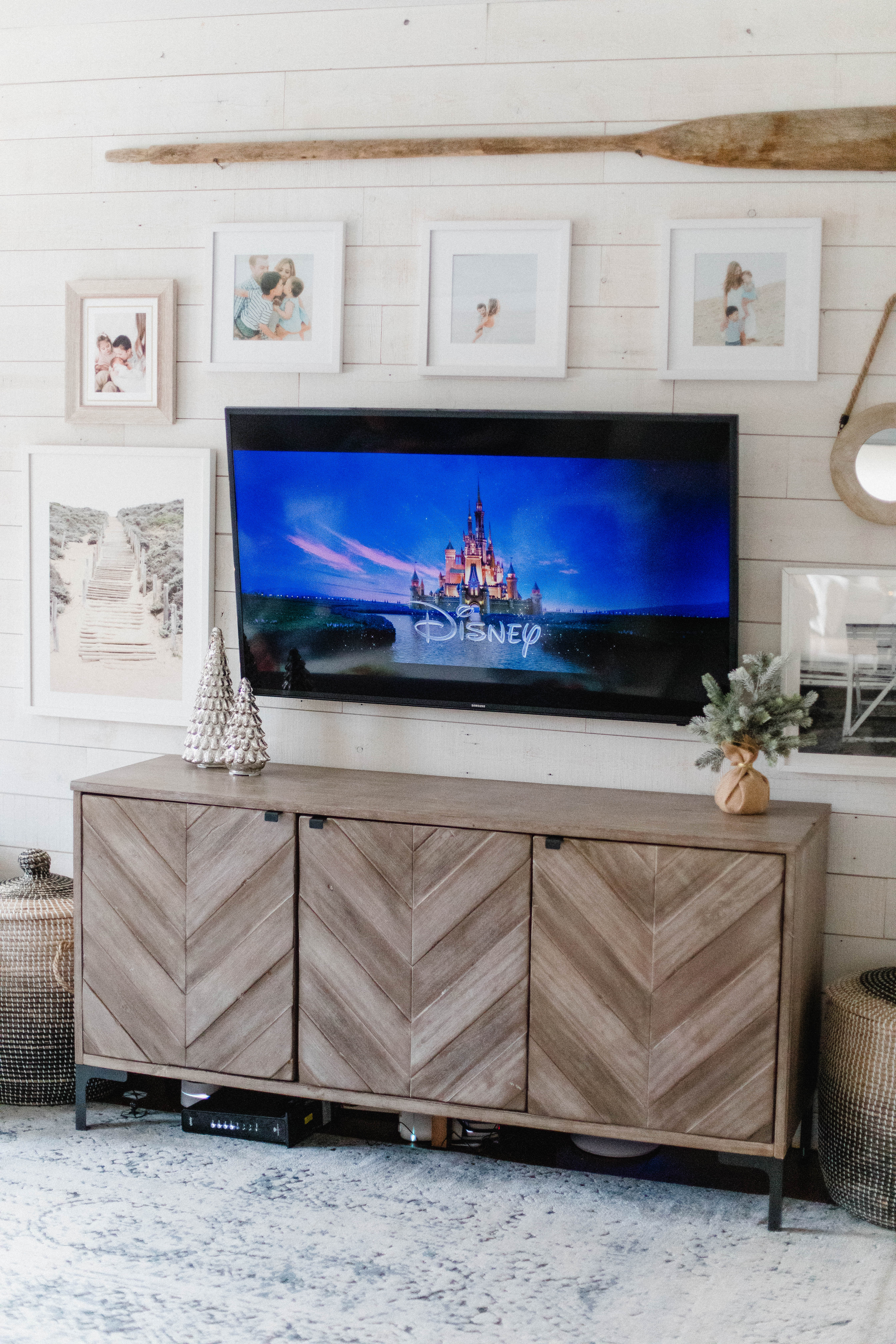 Special moments don't need to be super involved or extravagant to be special. In fact, I've learned that less is so much more. Pizza picnic has been a fantastic way for our family to enjoy time together on a designated night of the week, every week.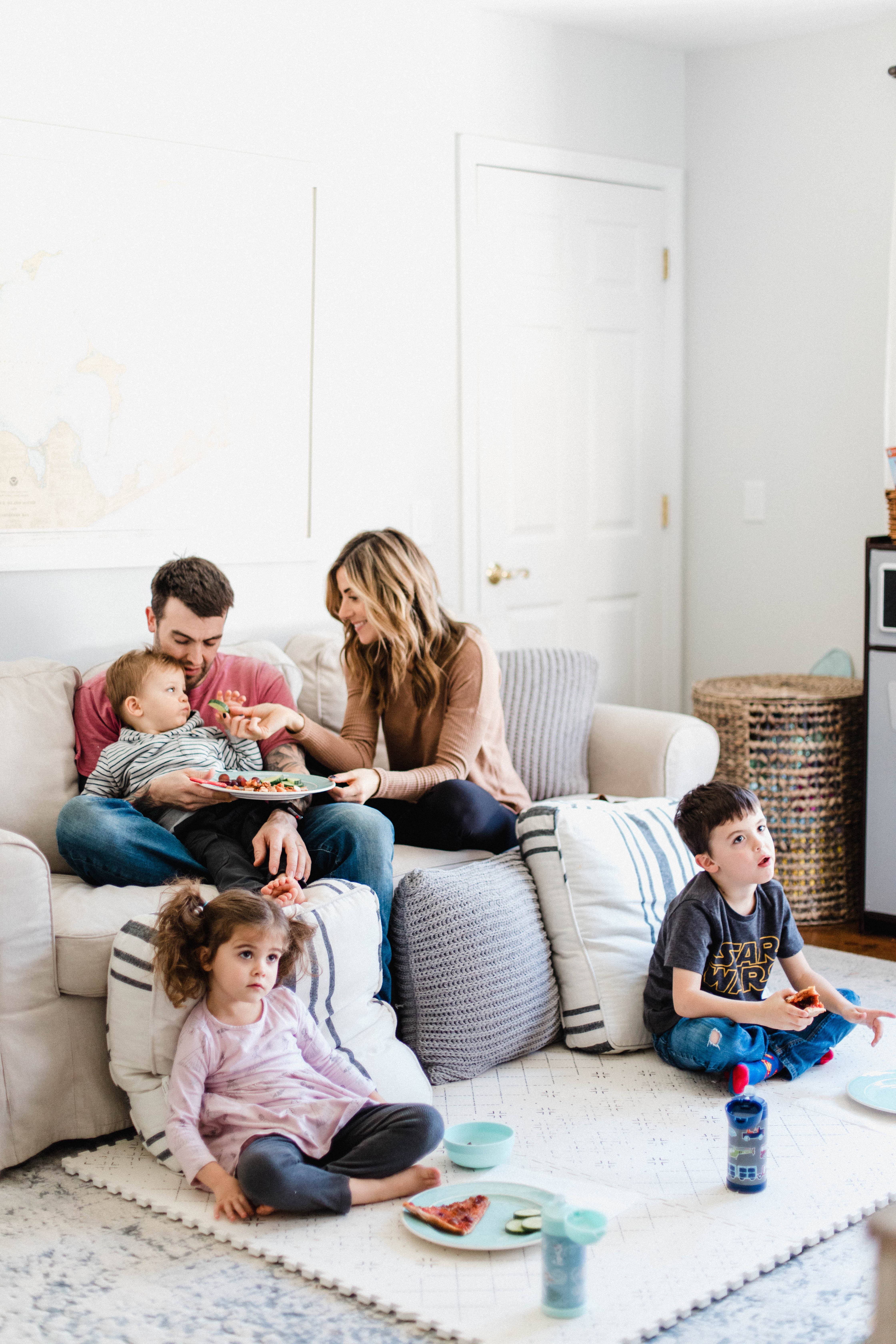 Every Friday, we order pizza from our favorite local pizza joint (cheese with pepperoni and bacon for the kids, and a gluten free cheese-less veggie for us. I know, theirs sounds way better 😉 ). The kids set up the playroom floor with blankets and pillows, picnic style. It doesn't have to be perfect, and I prefer it that way. They're the ones who build their picnic spot! And it's so precious to see our littlest joining in on the fun.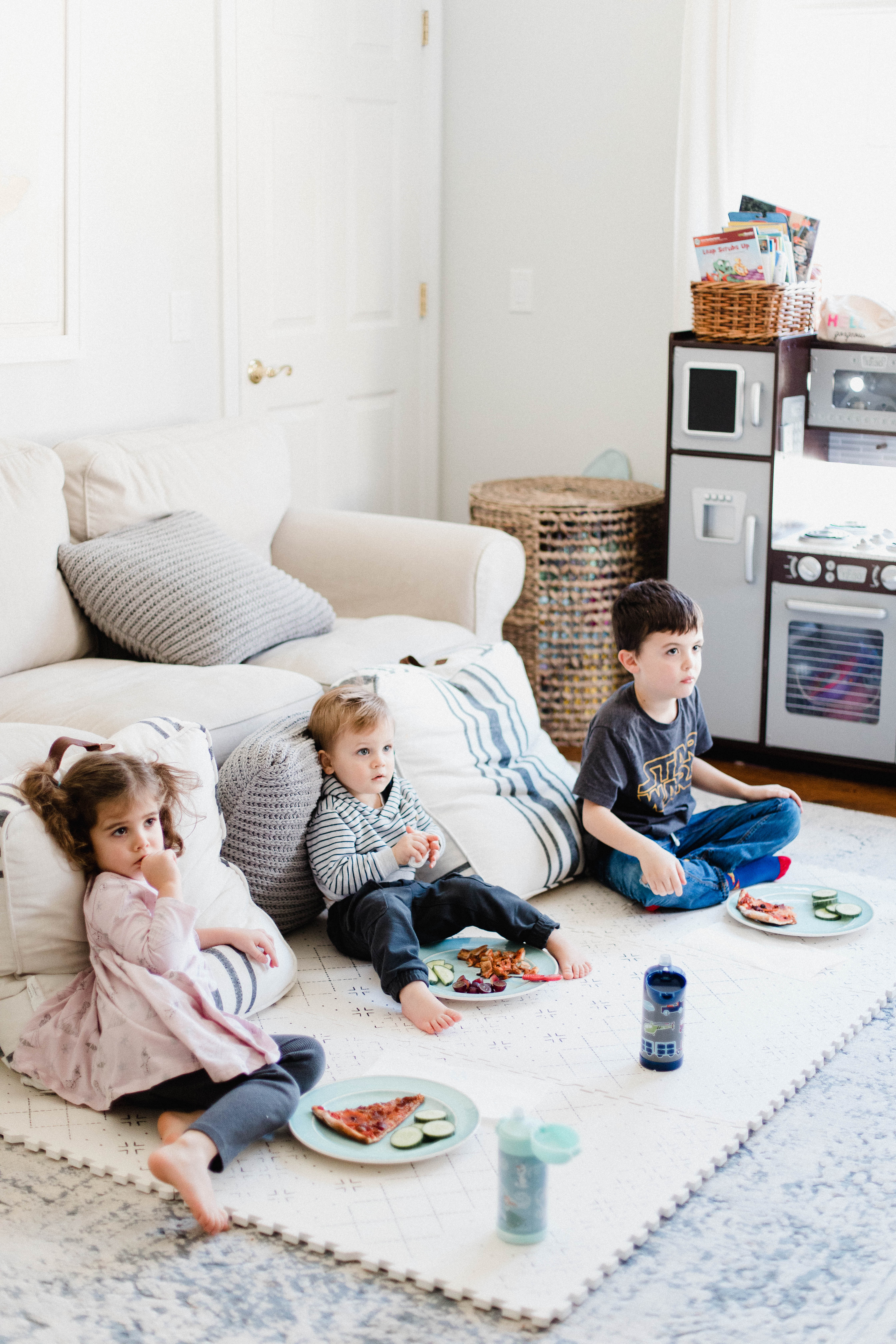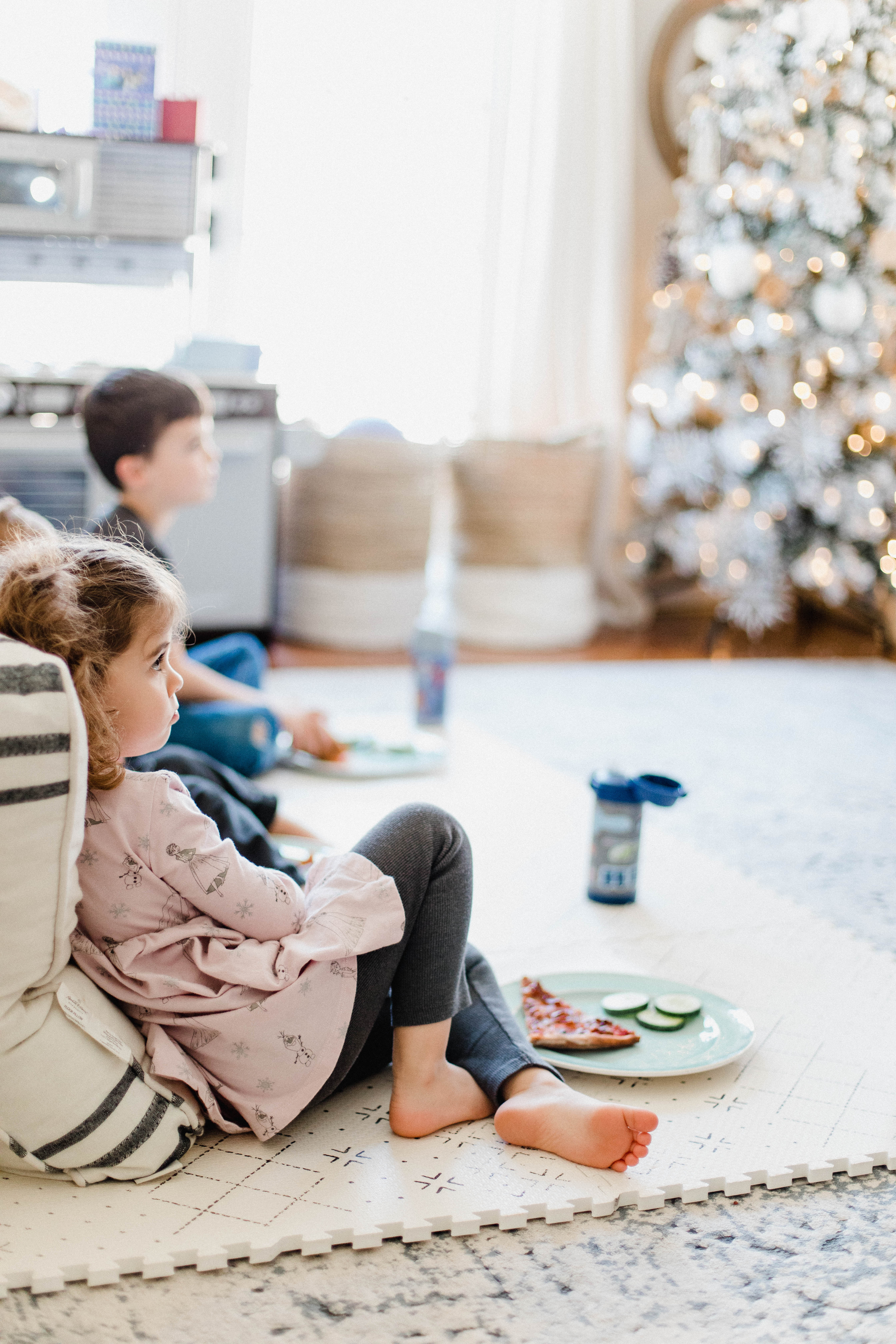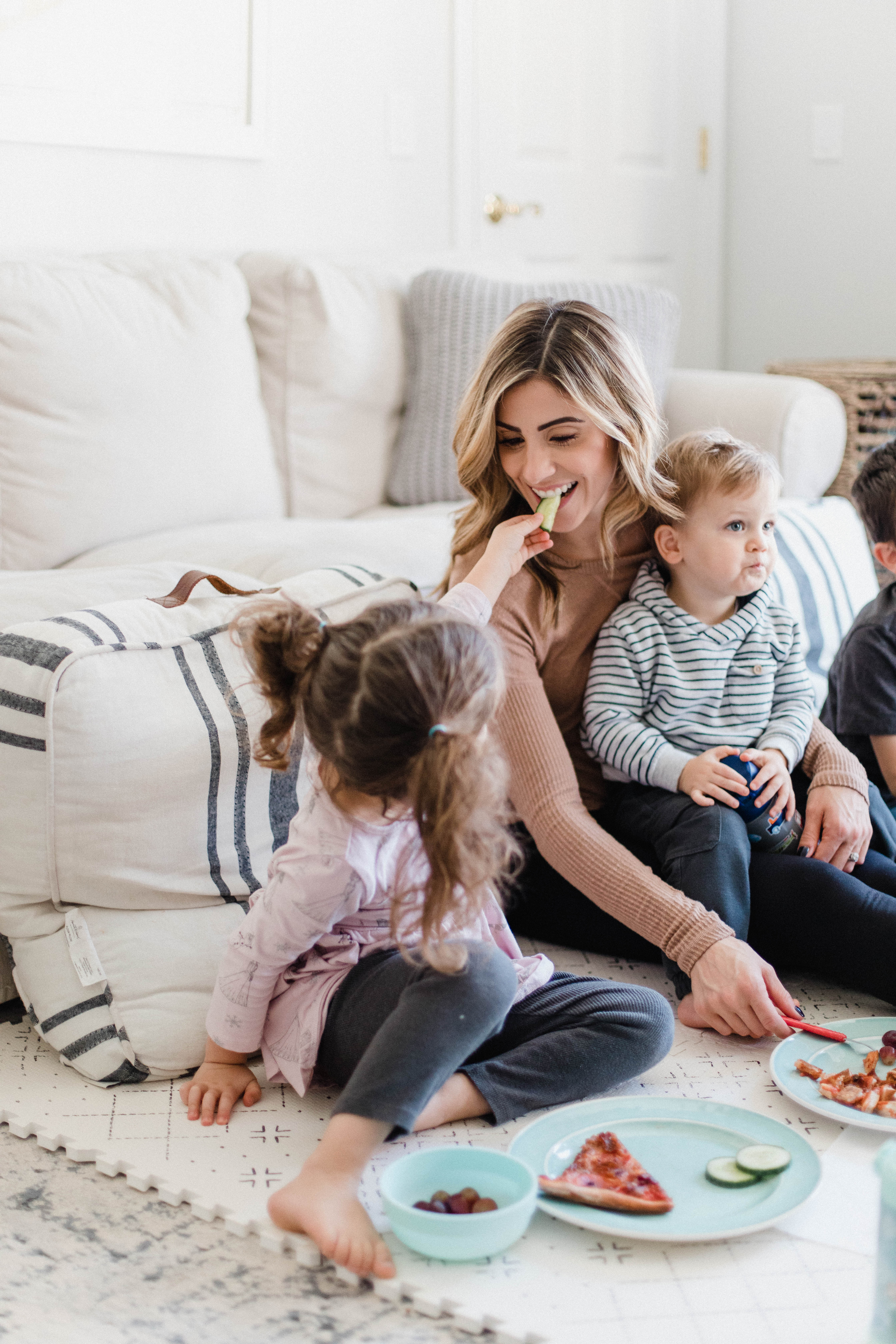 We then select a movie to watch together while eating our pizza. Disney+ has made this SO easy since it launched on November 12th! I love that the movies are all family friendly and it's super easy to navigate. It has endless entertainment and includes Disney, Pixar, Marvel, Star Wars, and National Geographic movies and series. There are also several Disney+ originals available only on the app! We recently watched the movie Noelle, and it was absolutely adorable! Such a feel-good holiday movie that everyone can enjoy. Disney+ is only $6.99 a month, or $69.99 for the year! I love that we can easily find something different to watch every Friday. You get unlimited access to EVERYTHING Disney+ has to offer. And the kids love having their favorite Disney movies to watch over and over again, too, all in one place!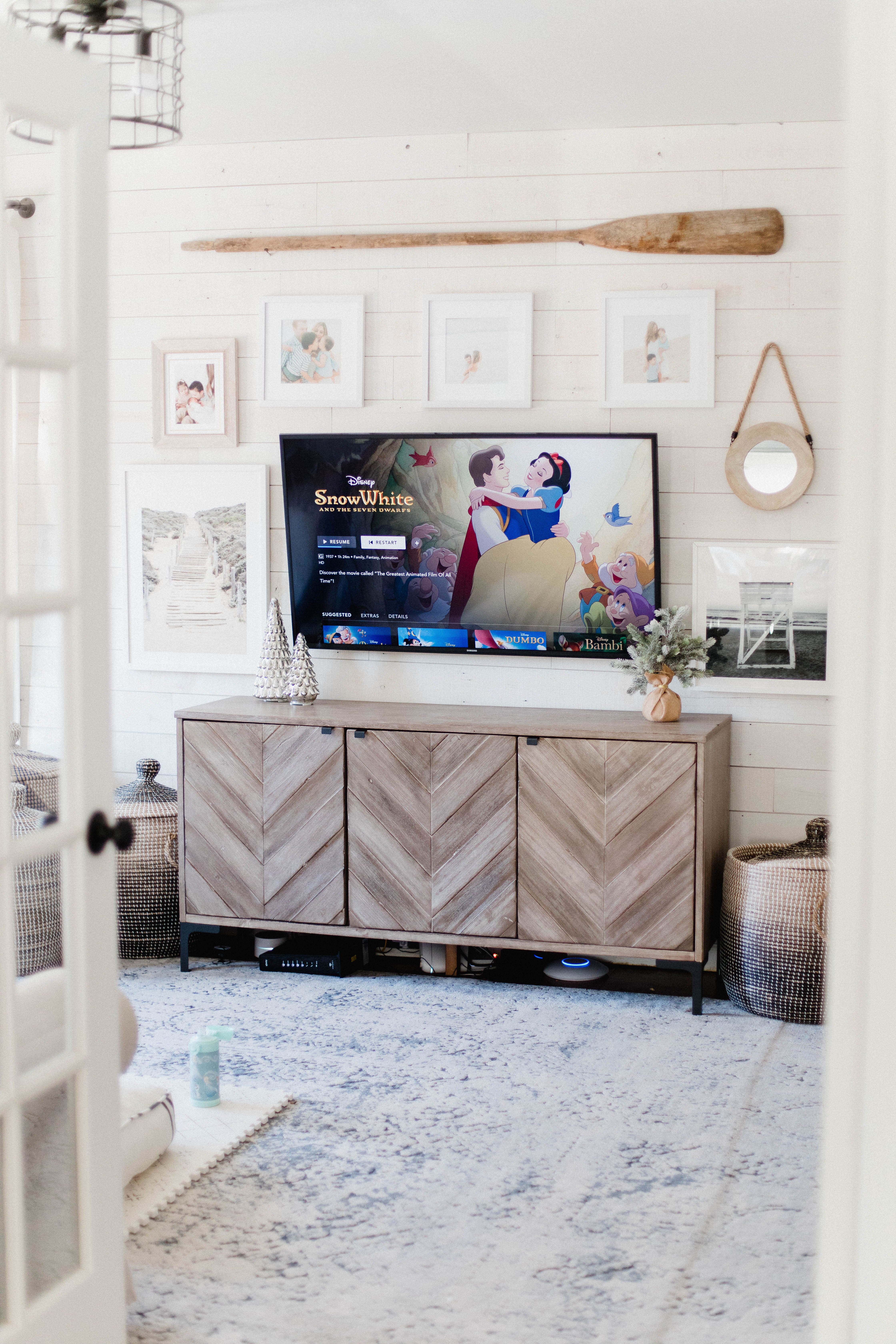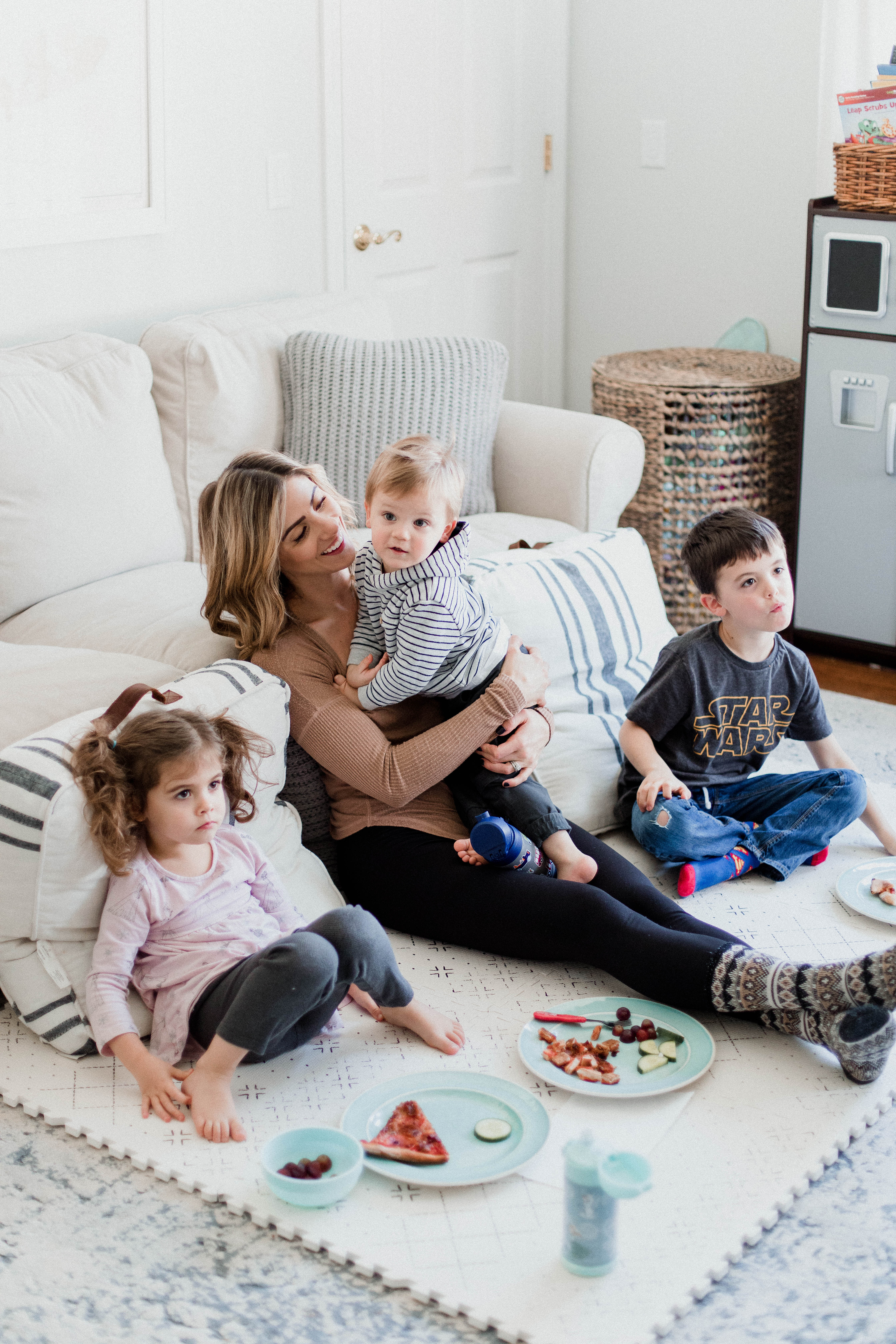 We really love this simple Friday night tradition. Plus, no one has to cook that night, which is always a winner. And the kids look forward to it, too! There have been a few Fridays we've had other activities, and they make us reschedule it for the next day because they hate to miss it! If this isn't something you already do with your family, I highly recommend it. It's simple, easy, and fun for everyone. 🙂
You can get a 7-day free trial of Disney+ right here! After that, it's just $6.99 a month (or $69.99 for one year)! We are huge fans of it in this house, and I know you'll love it too!