One of my favorite things to set up for the holidays is a table scape. It's not always practical with small children, and no my table does NOT look like this every day! But if you're hosting for the holidays, it's always fun to set up the dinner table fun and festively for your guests! This year I designed a romantic holiday table scape using items I've saved over the years.
One VERY SIMPLE centerpiece idea for a dining table is lining up a variety of pillar candles of different heights. It's super easy and adds a romantic feel to the table. I added some little mercury votives I had in my stash as well.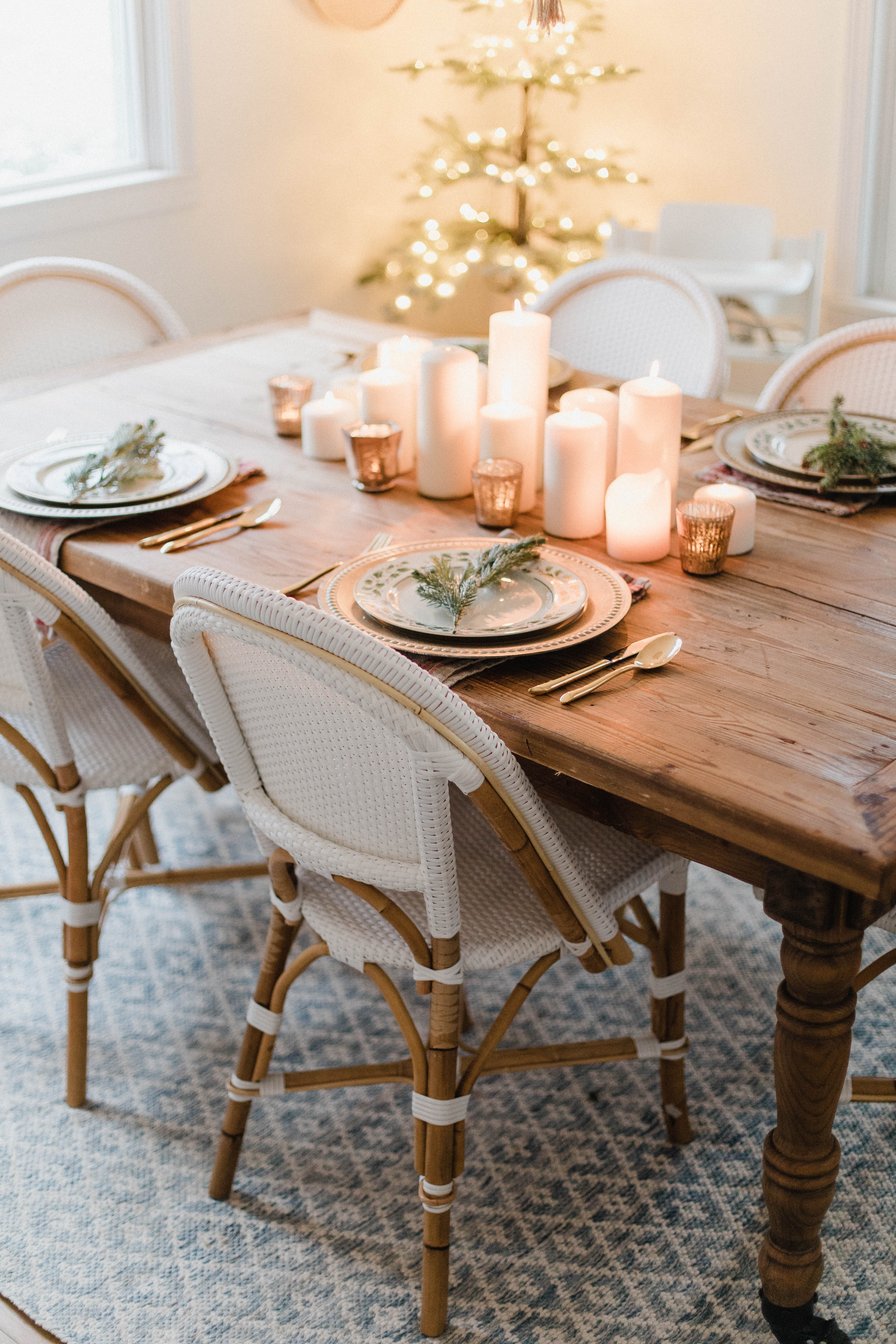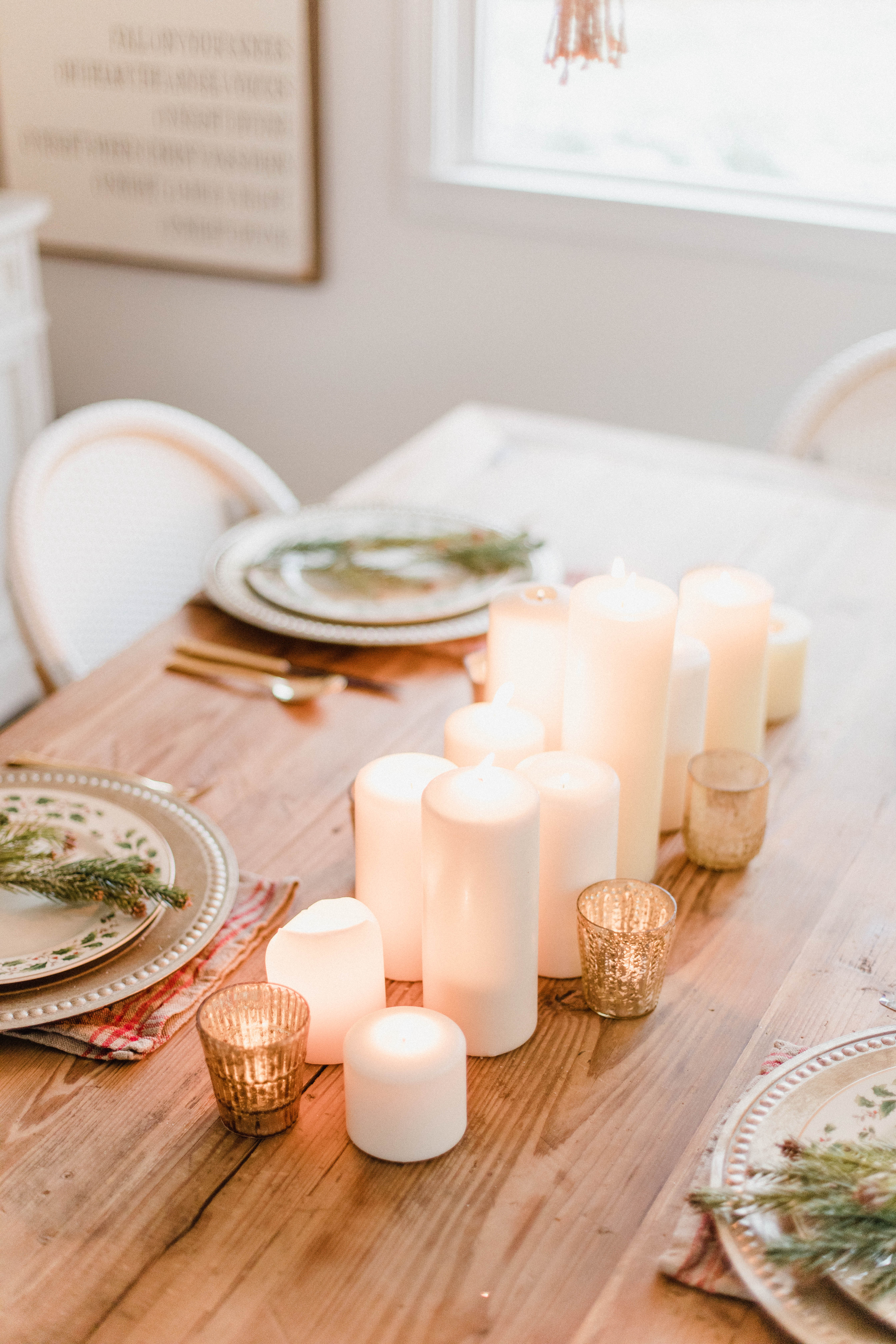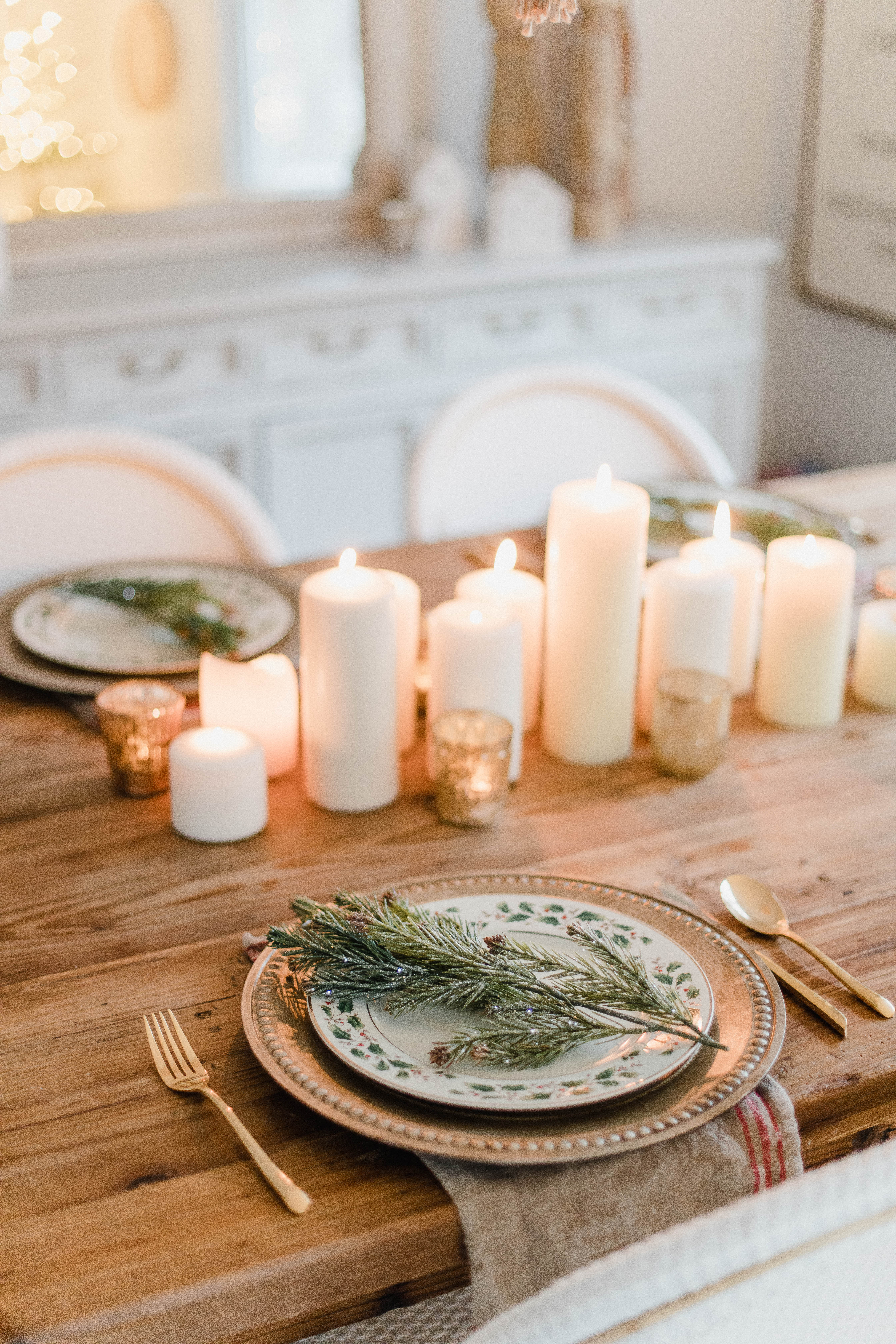 Don't the candles make everything feel super cozy? Again, so simple!
For the place settings, I draped my favorite burlap napkins that have a slight pop of red under the chargers. The napkins are old and from World Market – I only pull them out during the holidays! I then put these beautiful gold chargers I found at Homegoods on top as a base for the plates. Homegoods always has great chargers and napkins, so I highly recommend checking there if you can! I then used the antique holiday plates my mom passed down to me for a fun look. I love the holly print and gold rim of these plates – they're simple and festive. A piece of greenery tops the plate – you can even add a cinnamon stick and name tag if you choose!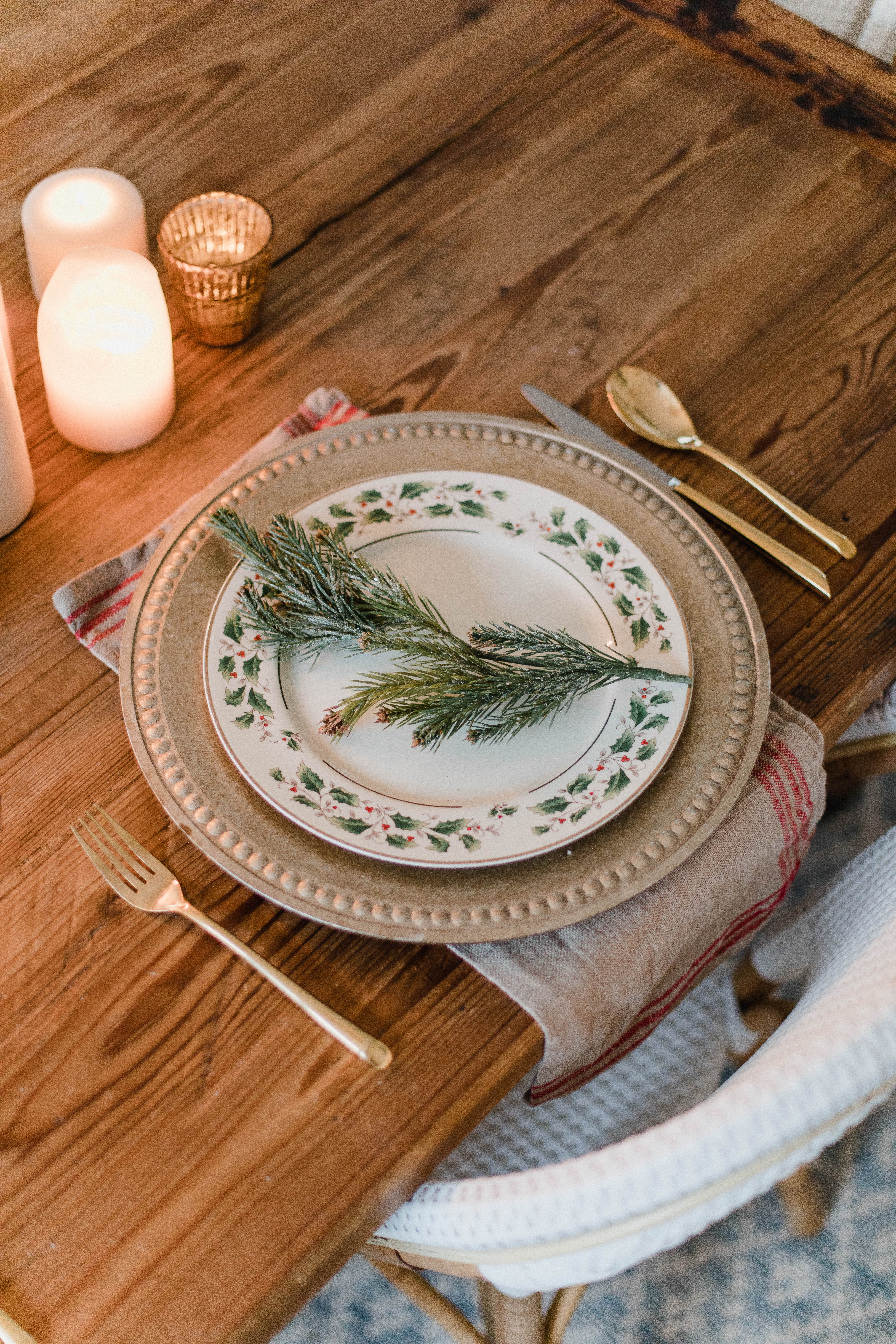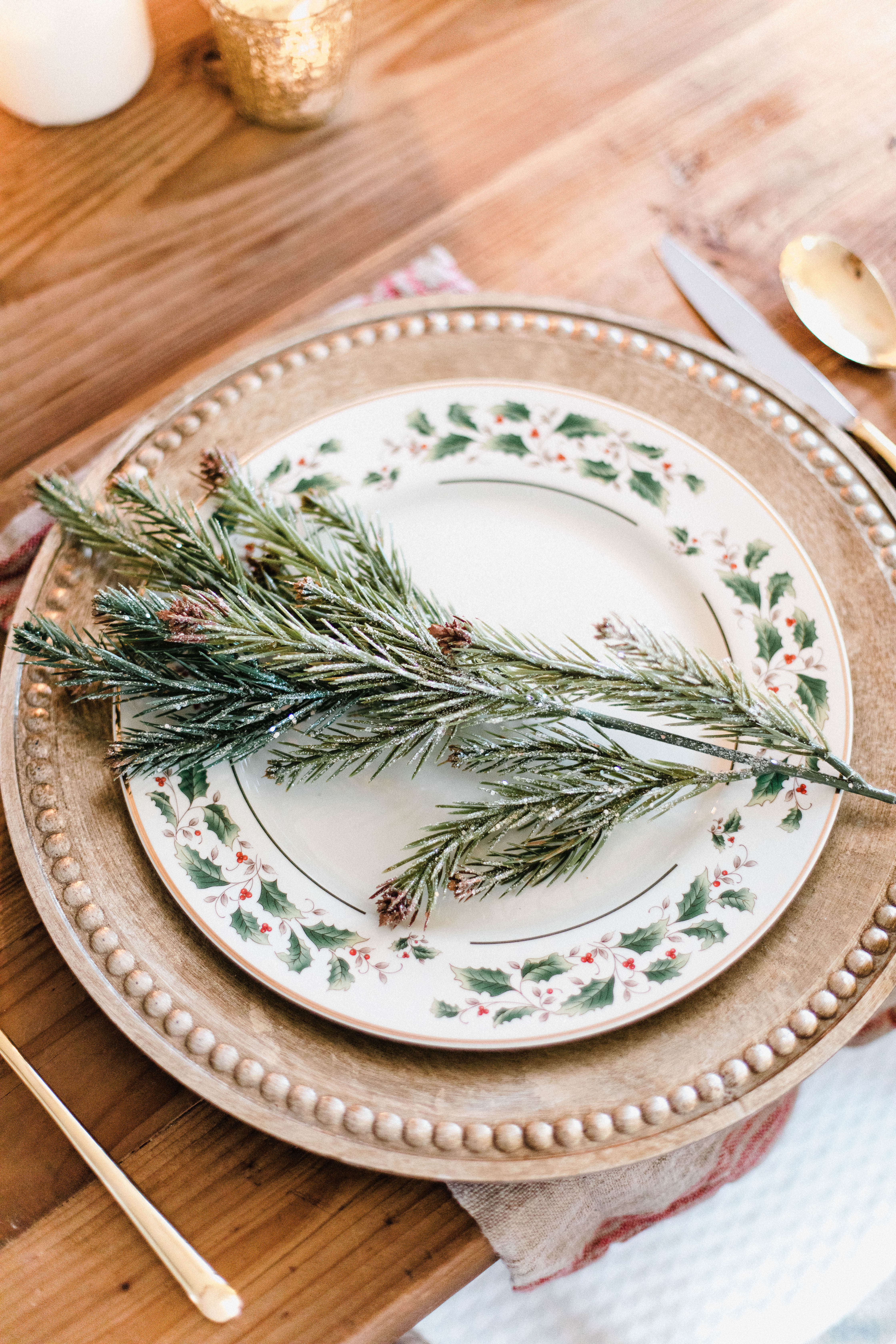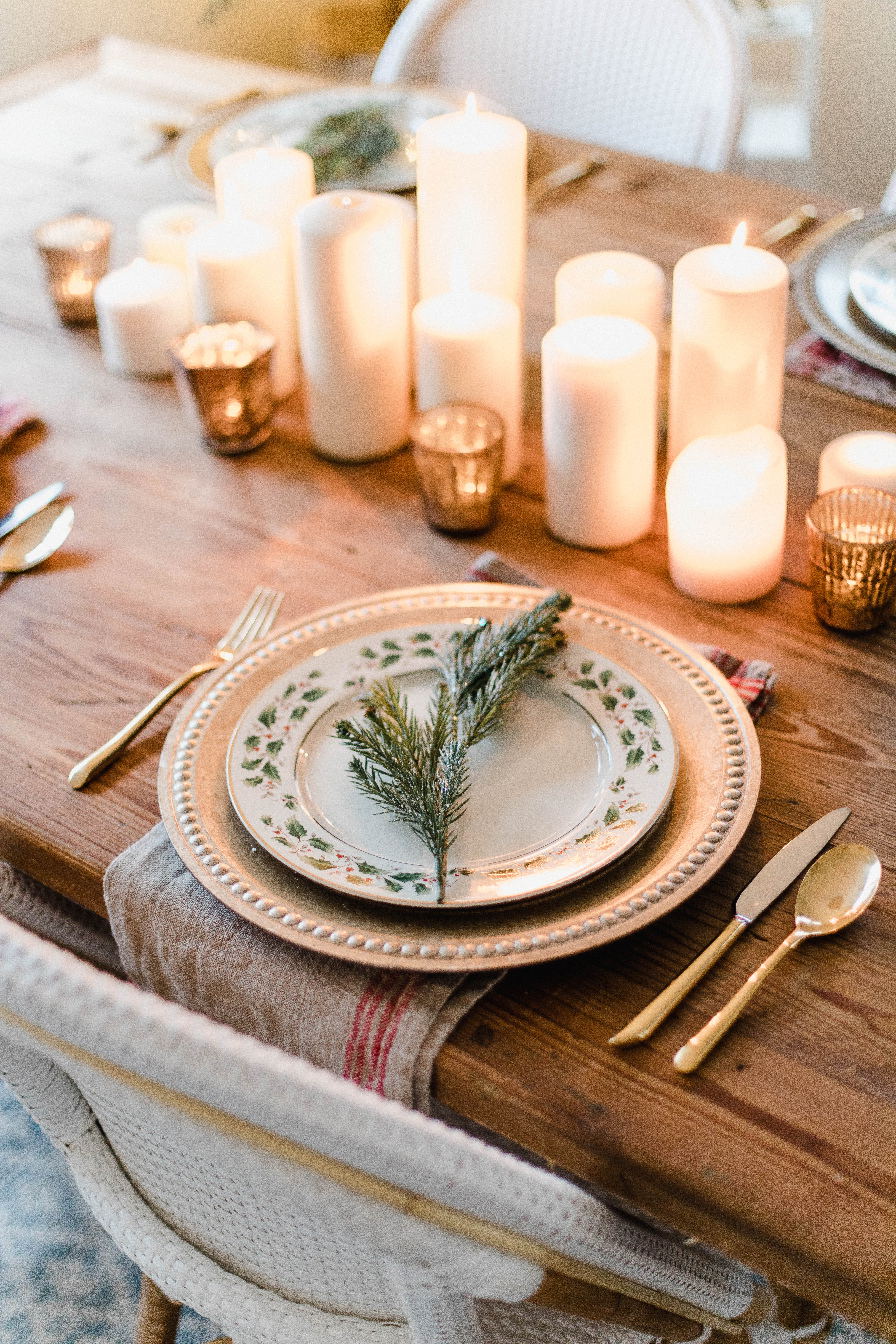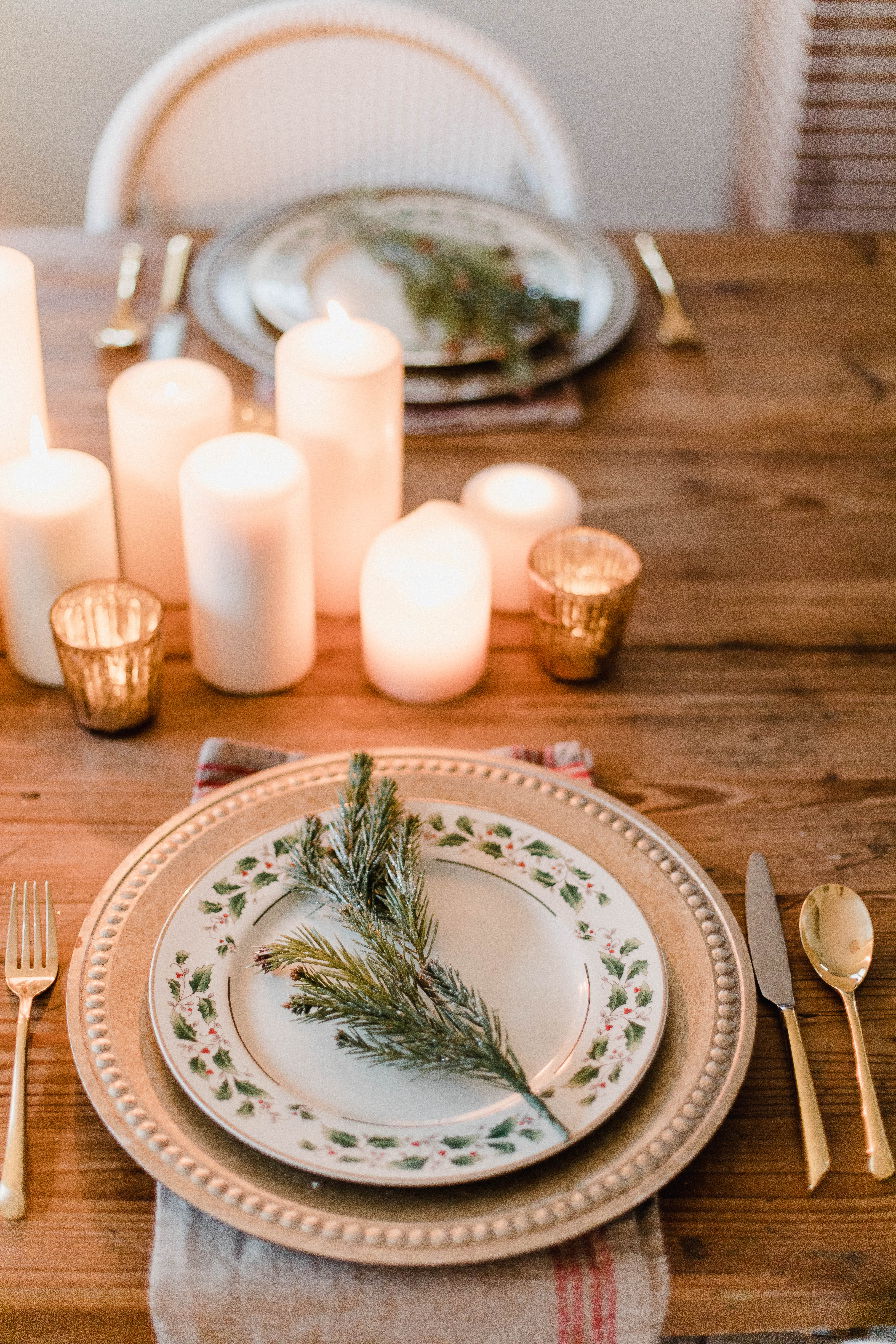 I pulled out my gold flatware (I save it for when we host!) to add some sparkle to the table. It's fun and different, and it really makes a statement. I only use it on special occasions which I think makes it feel extra fancy.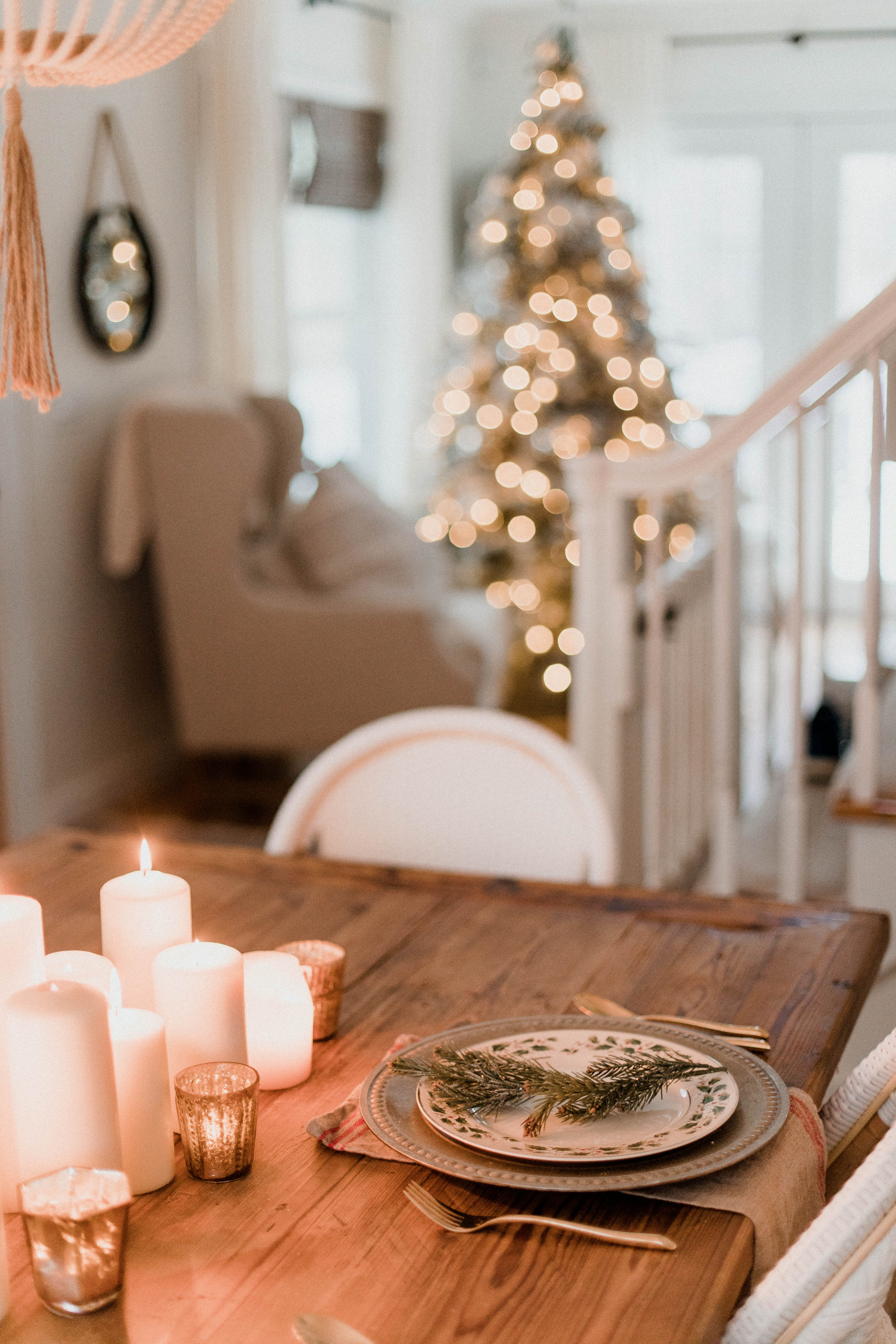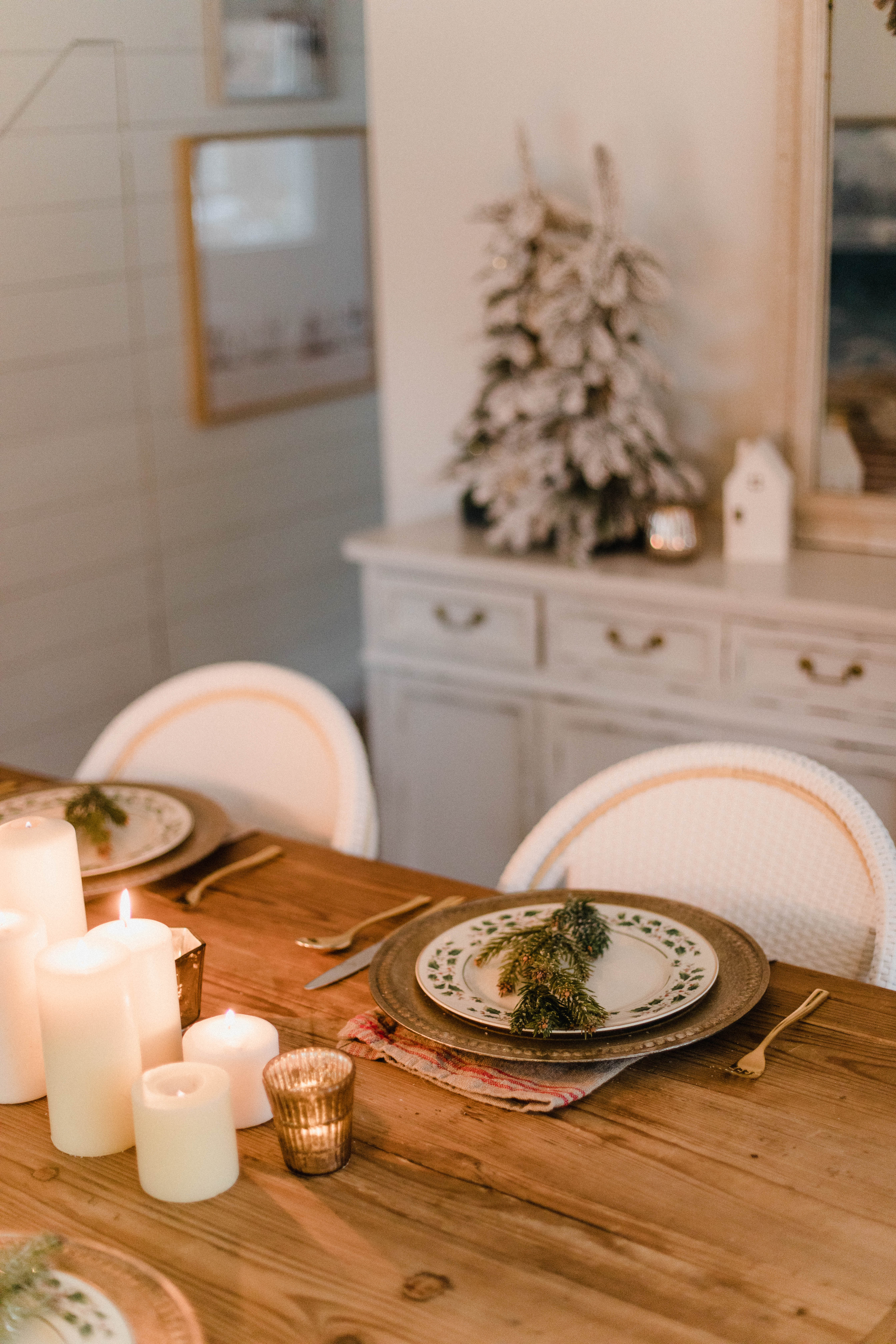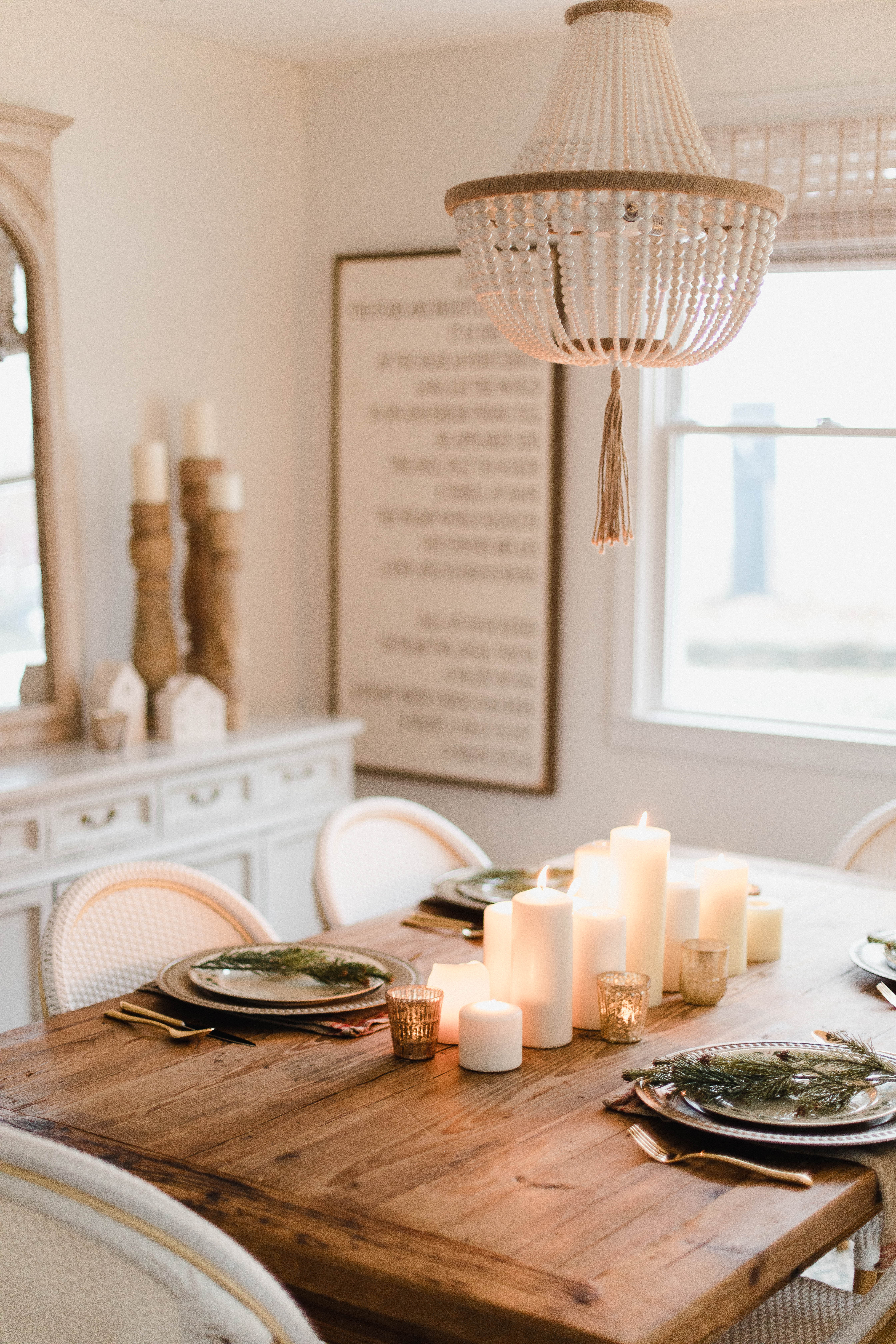 I hope that gave you some inspiration if you're hosting the holiday! I'm linking up similar options below for you!