Thank you to Victoria Emerson for sponsoring today's post!
We aren't huge on Valentine's Day gifts in our house – we exchange a little something to say "I love you and you're special to me," and of course always include the kids! But we definitely don't go all out. Just a small little gift to express love on LOVE day! Today I've got a great last minute Valentine's Day gift idea for you, especially for your GAL-entines (or for yourself!).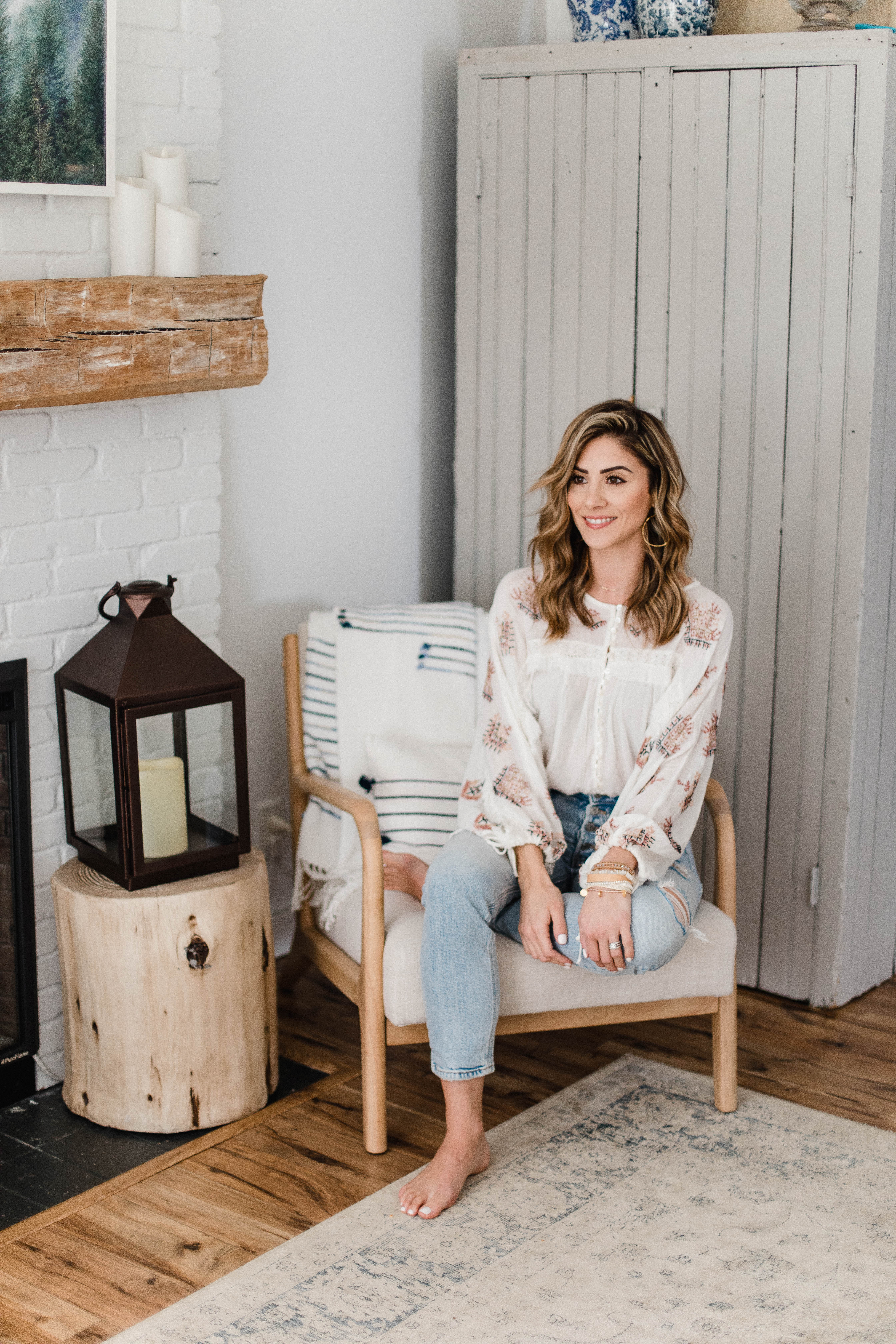 I've mentioned Victoria Emerson several times on here before, but in case you're new I want to share why I love this brand so much! Not only are their bracelets high quality, but their boho cuffs truly make a statement without requiring "work." I love that they look like a precisely curated stacked set of bracelets, except all on one clasp. It makes putting them on super easy, and I can even do it one handed! I'm wearing the Savannah Boho Cuff in these photos, and particularly love the drop gold coins. I love dressing up a simple outfit with the addition of a Victoria Emerson Boho Cuff. It makes the perfect statement.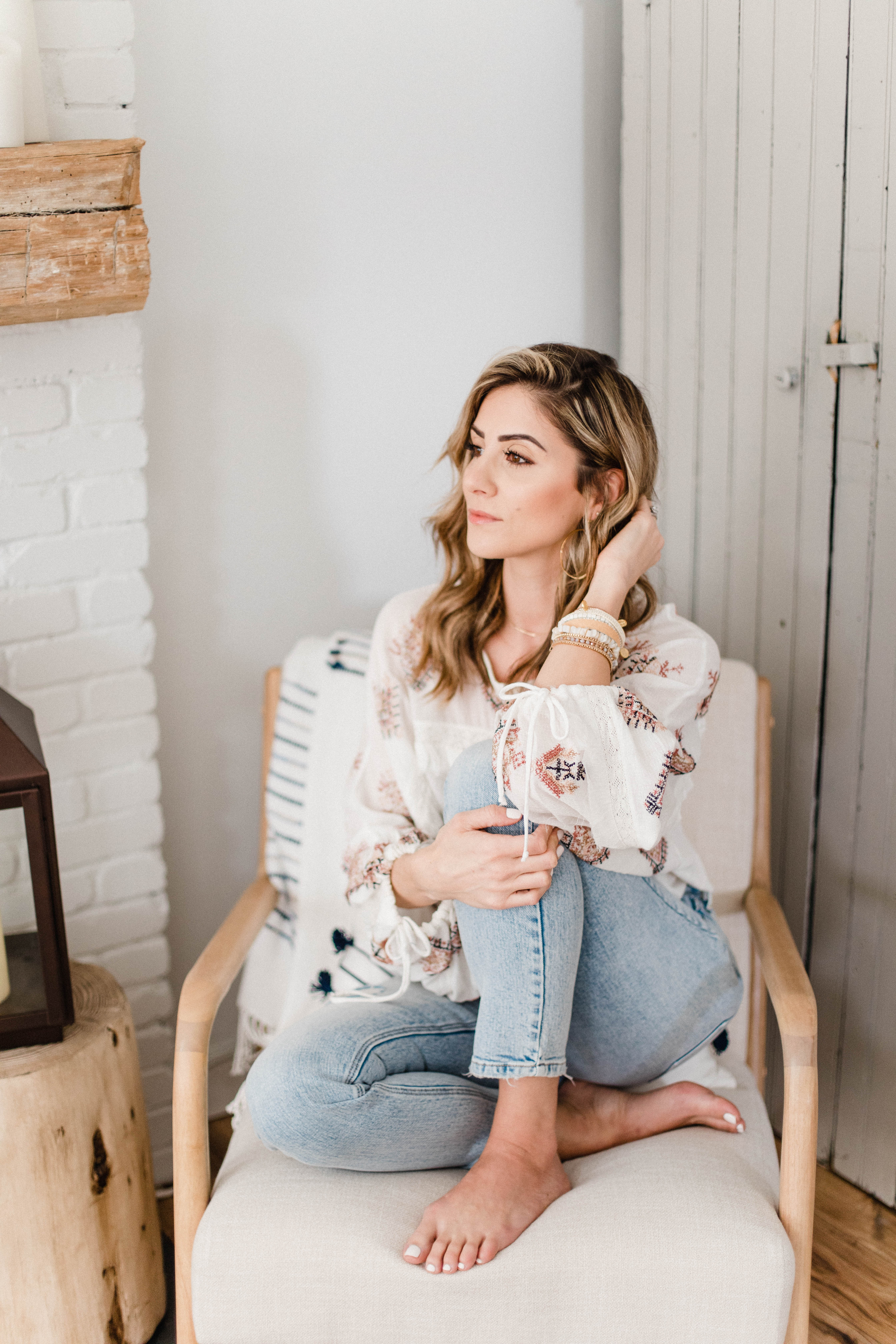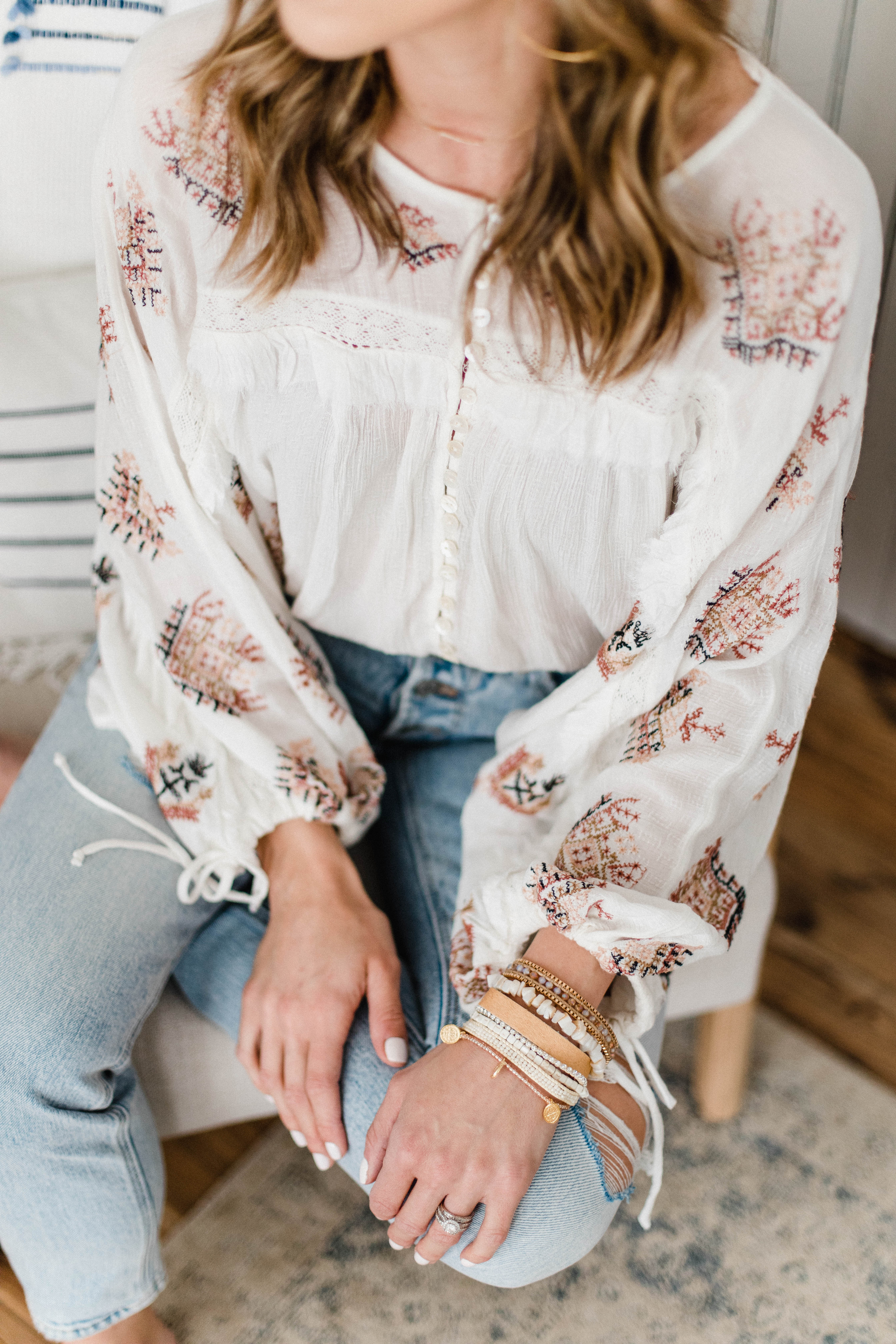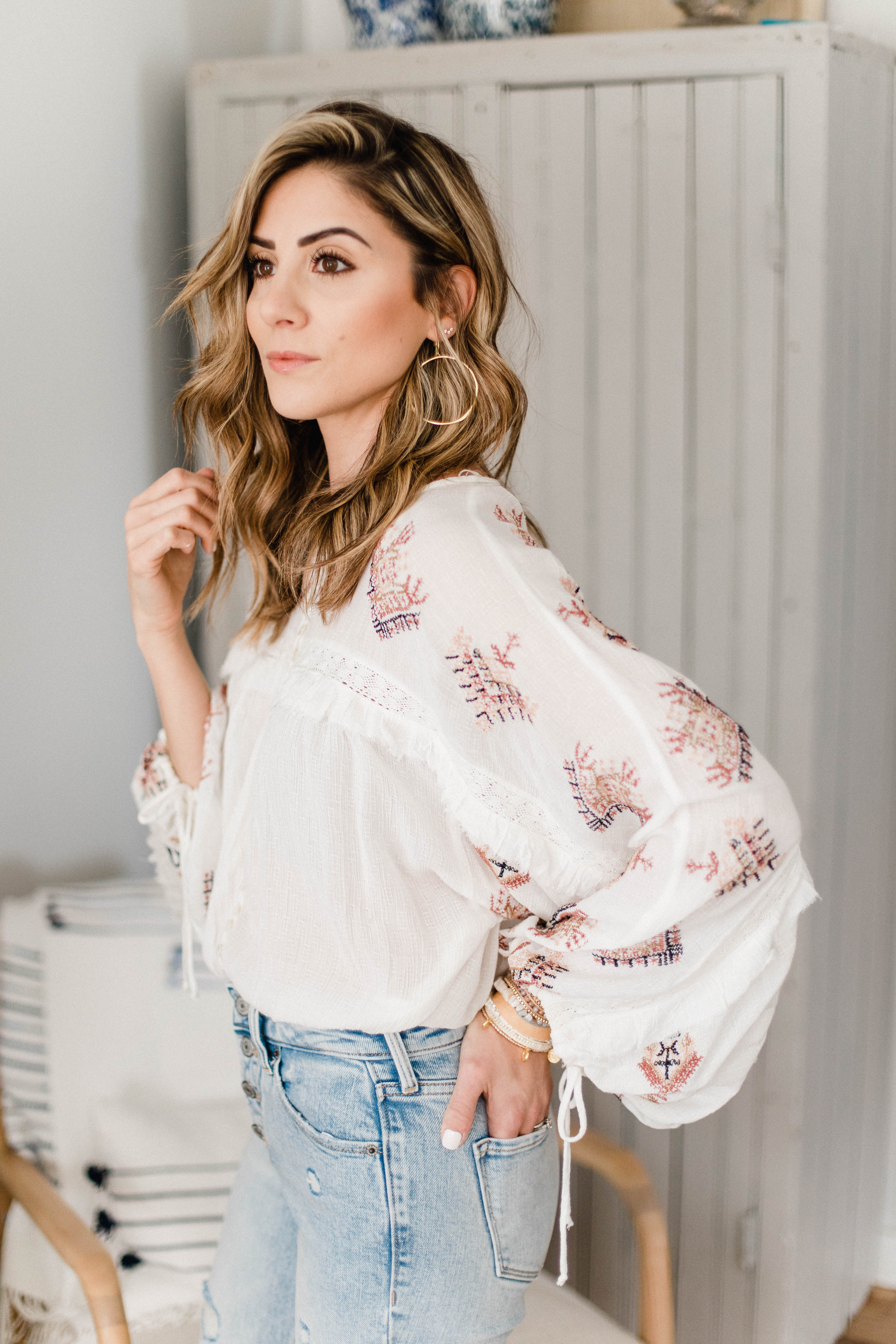 If you're looking for something a little simpler, Victoria Emerson has a wife variety of wrap bracelets as well. I'm wearing the Turquoise Dorado with Gold Accent on Natural Leather, which is my absolute favorite this far. I have a thing for turquoise, especially in the summer, and love the slight touch of color it adds to an outfit. I feel like this bracelet was quite literally made for me, and I'll be wearing it all summer long! I'm linking some of my favorites below.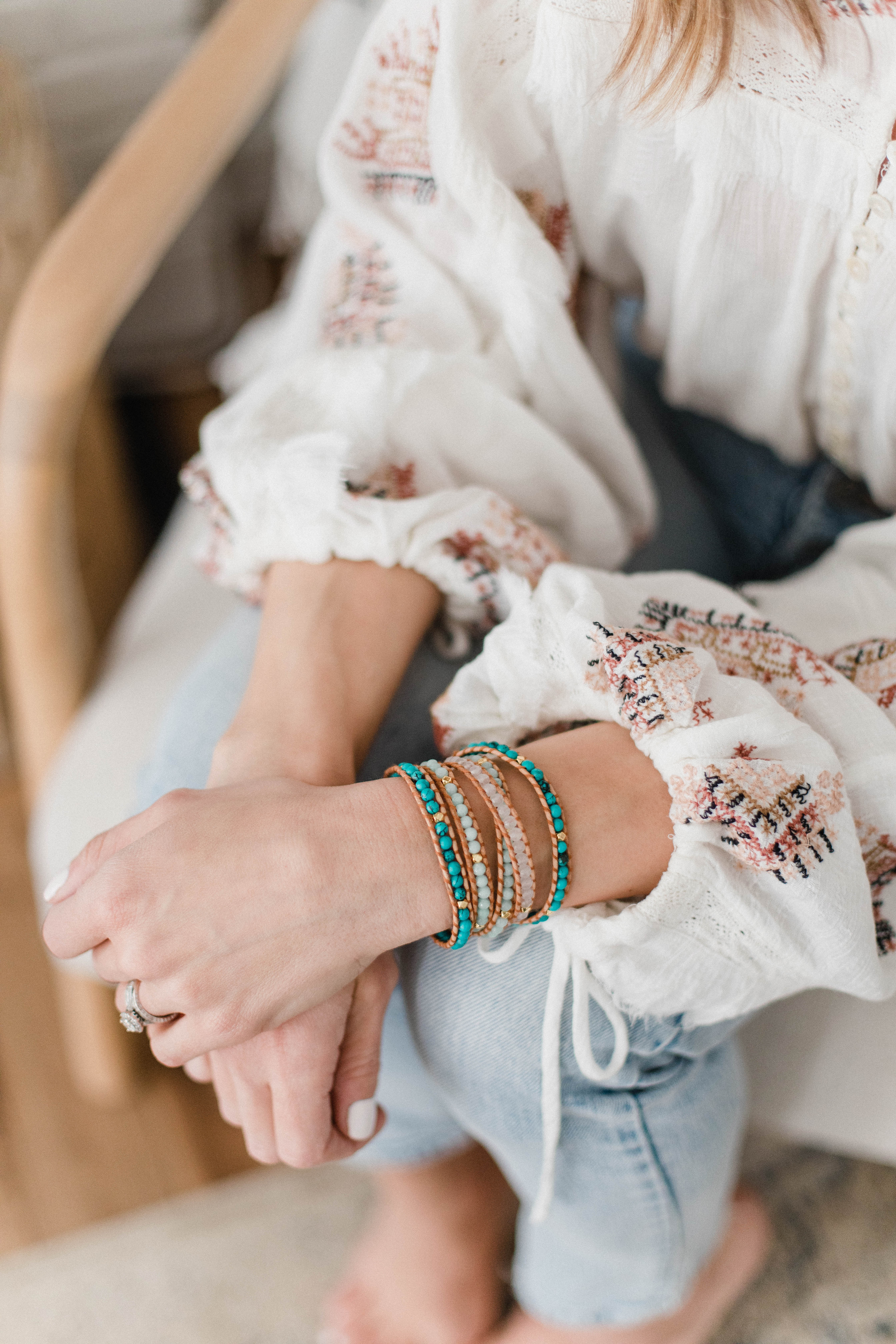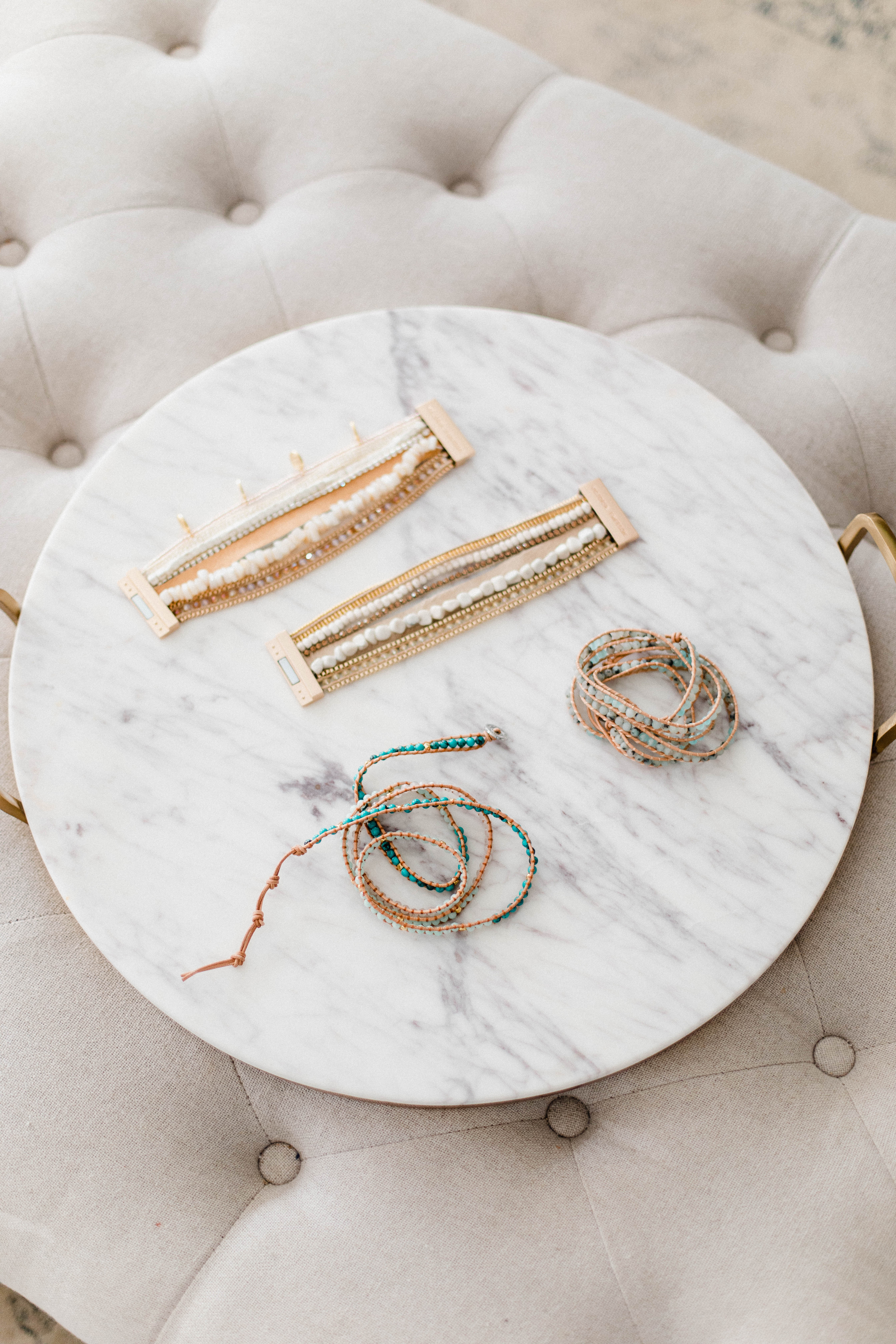 Victoria Emerson has an awesome Valentine's Day sale happening right now through the 18th! All wraps are only $19.99, and Boho Cuffs are $24.99 for a limited time! I really love the unique designs each bracelet has to offer, and that you won't find something similar anywhere else. They make a great gift any time of year! I'm linking my favorite options below for you!