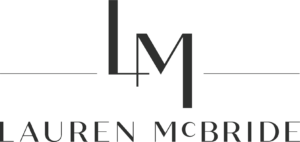 The launch is finally here! A few weeks back I shared an exciting announcement that I've designed my very own Lauren McBride home decor line, available exclusively on QVC! The line launches and is available for purchase TODAY, so I'm show you the items up close with links for easy shopping below for you! I have poured my heart and soul into this line for nearly a year, and I can't believe it's finally here! I hope you love it as much as I do!
I love the beautiful blue color of this lamp – it adds a pop of color to the room while still being fairly neutral. The glass base reminds me of sea glass and makes the lamp appear light and airy. The gold details and linen shade give add some sophistication! This lamp is a statement maker, for sure!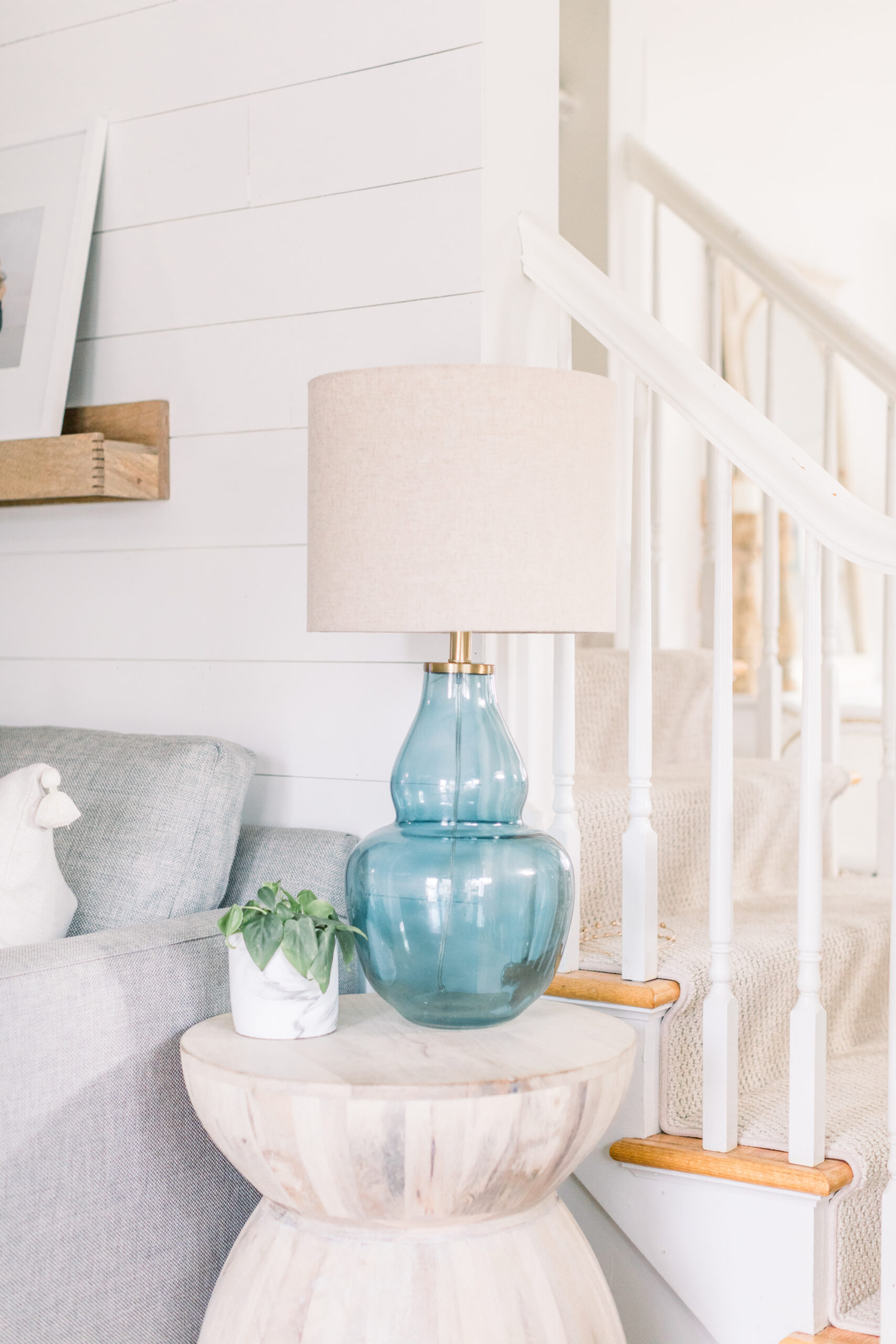 This rustic layered wood base lamp is perfect if you prefer neutrals. The driftwood-inspired base is elevated by a beautiful brushed brass bottom. It's narrow width makes it great for smaller tables, too!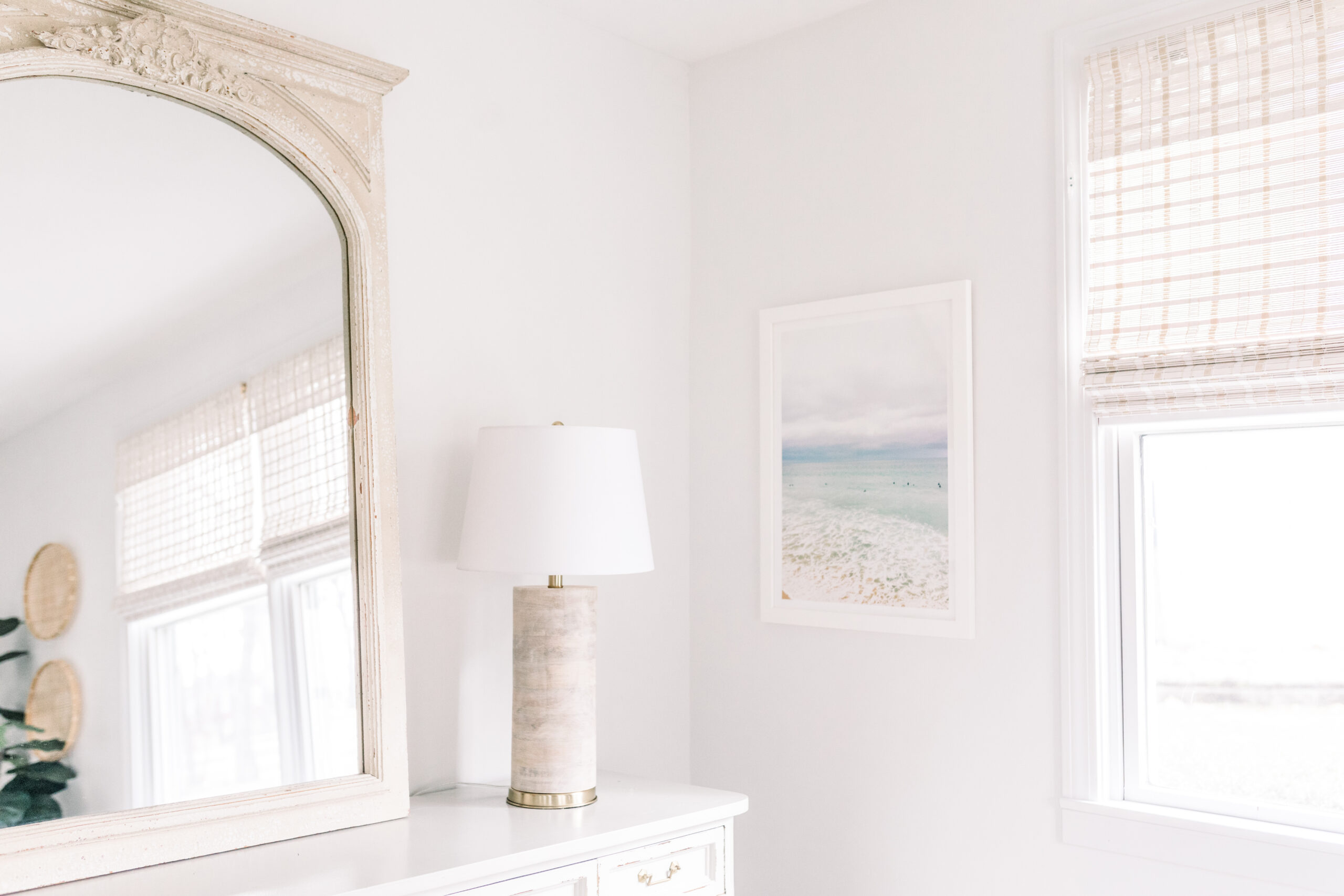 This gorgeous tray measures 17″ in diameter, making it versatile for your needs. The gold base is topped with marble, and there are felt footers underneath to avoid scuffing. Great on a coffee table, as part of a centerpiece on your dining table, or even apart of a vignette on a buffet!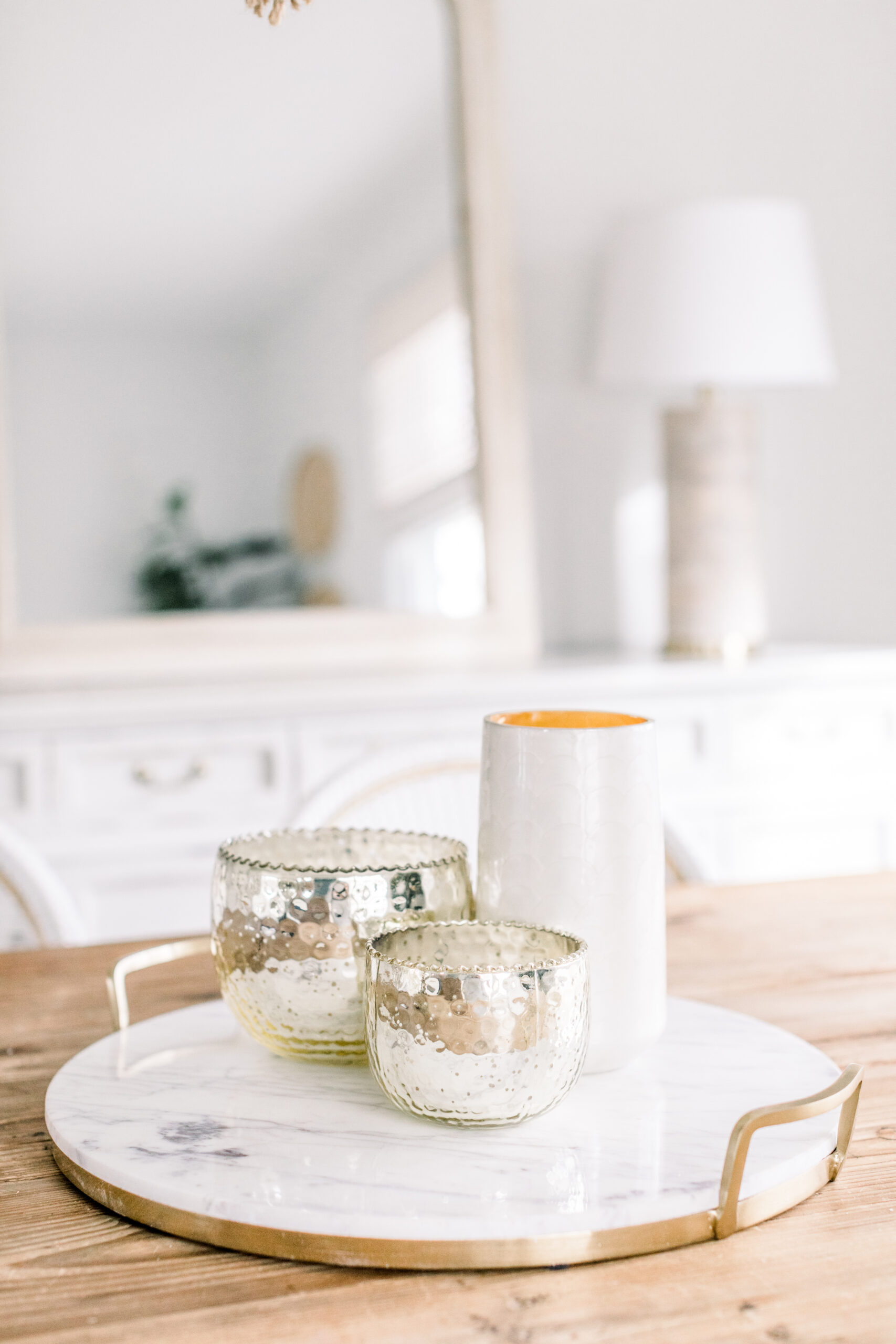 These nesting baskets are great for a variety of needs! Whether it's shoes by your door, toys in a playroom, storage for cozy blankets, or even a planter for your indoor plant, these baskets will do their part in your home! I love that the woven material is soft, too, so it's suitable for your kids' toys.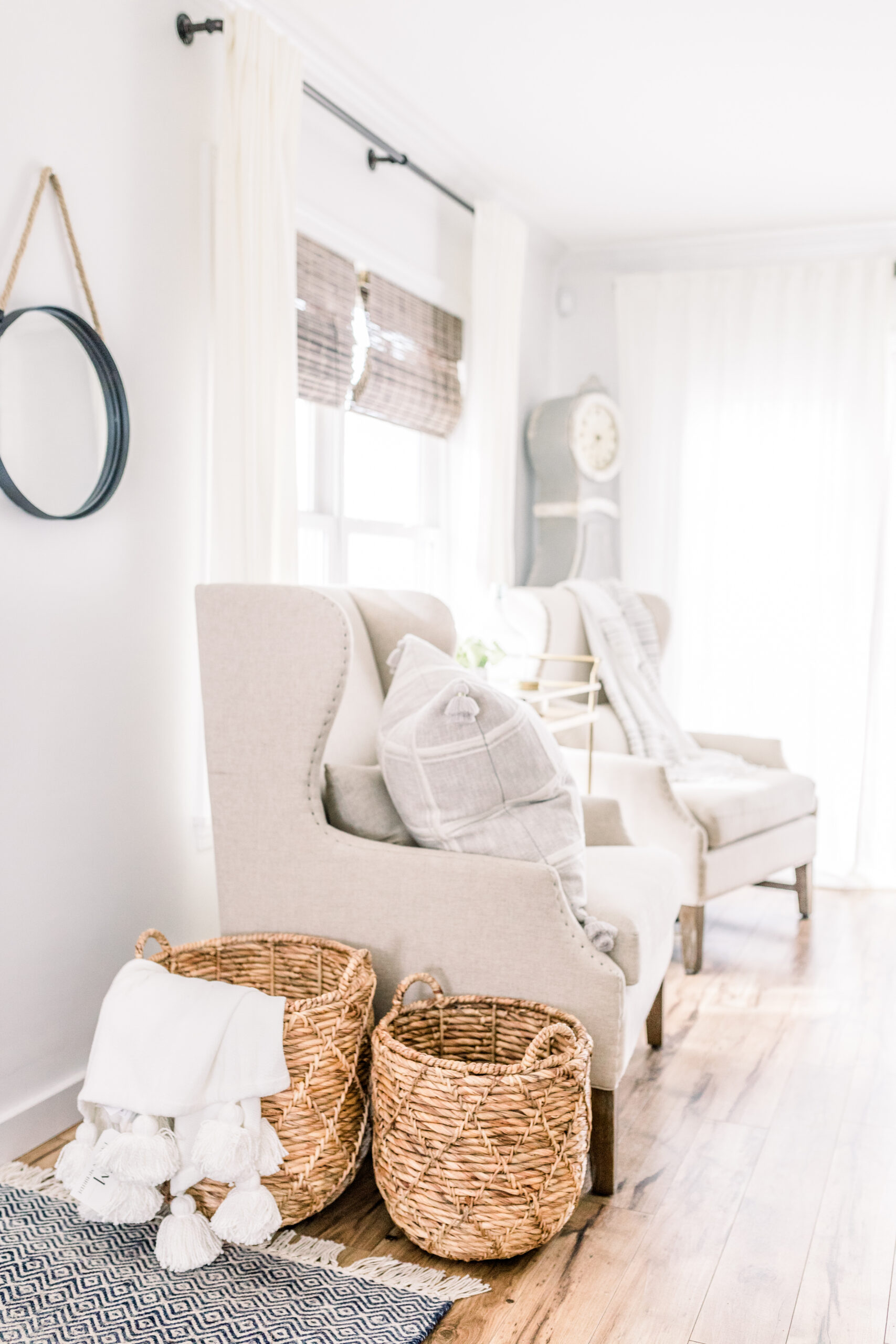 These indoor/outdoor lanterns are absolutely perfect. They have flameless LED candles that work on a remote with a 6 hour timer! They come in a matte gold and antique bronze finish. Great for some mood lighting in your home, or to add a welcoming vibe to your front porch.
This blanket is a statement maker all in itself. The tassels add a really nice decorative touch, and the blanket is a nice medium weight that's perfect for spring. This blanket comes in ivory and a beautiful pearl blue, and is also machine washable!
These wool pillow are so fun! They come in a set of 2, and I love the texture and pattern they add to a room while still being neutral. These are spot clean only, and have a removable cover with insert.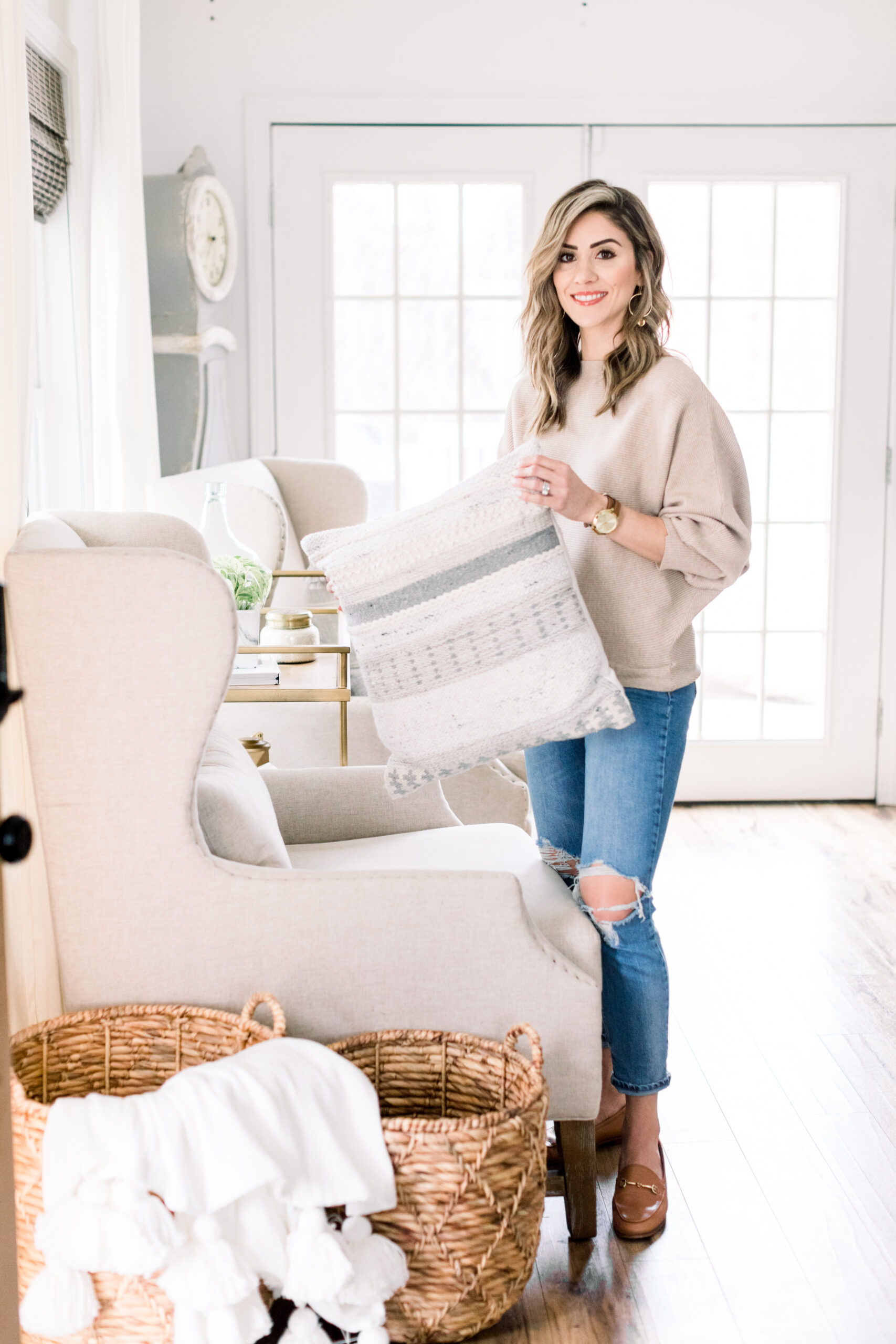 This set of 2 pillows are great solid pillows to add to any couch. They are the perfect "bookends" for your pillow set up, and the removable, machine washable cover is an added bonus!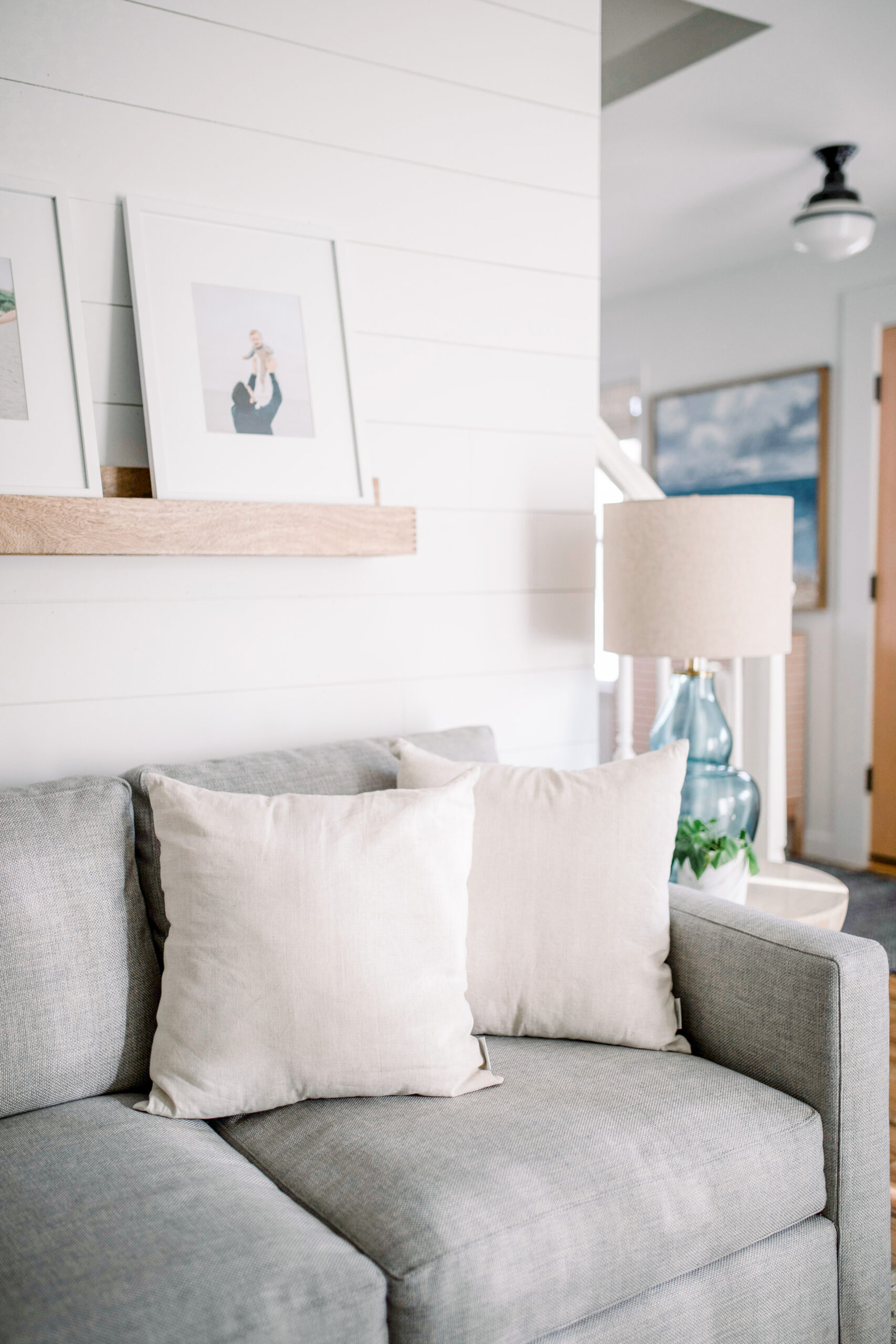 I love the irregular striped pattern of these throws! These come in two colors – blue and neutral. They are lighter in weight than the other throw blanket, too. I love the fun stripe and fringe detail! These are machine washable as well.
I hope you love these items as much as I loved designing them! PLEASE don't forget to tag @qvc, @bylaurenmcbride, and #LMBxQVC to share on social!
And a huge thank you for all of your support!!!!